If you're looking for your next position as a welding inspector, you need to turn up the heat on your competitors with an impressive CV.
But if you're worried that your writing skills will torch any chance you have of landing the job, we can help.
Below, we'll teach you how to write a great application, taking you through each step in detail and providing you with a welding inspector CV example to help you further.
Contents
| | |
| --- | --- |
| How to write a Welding Inspector CV | |

Welding Inspector CV example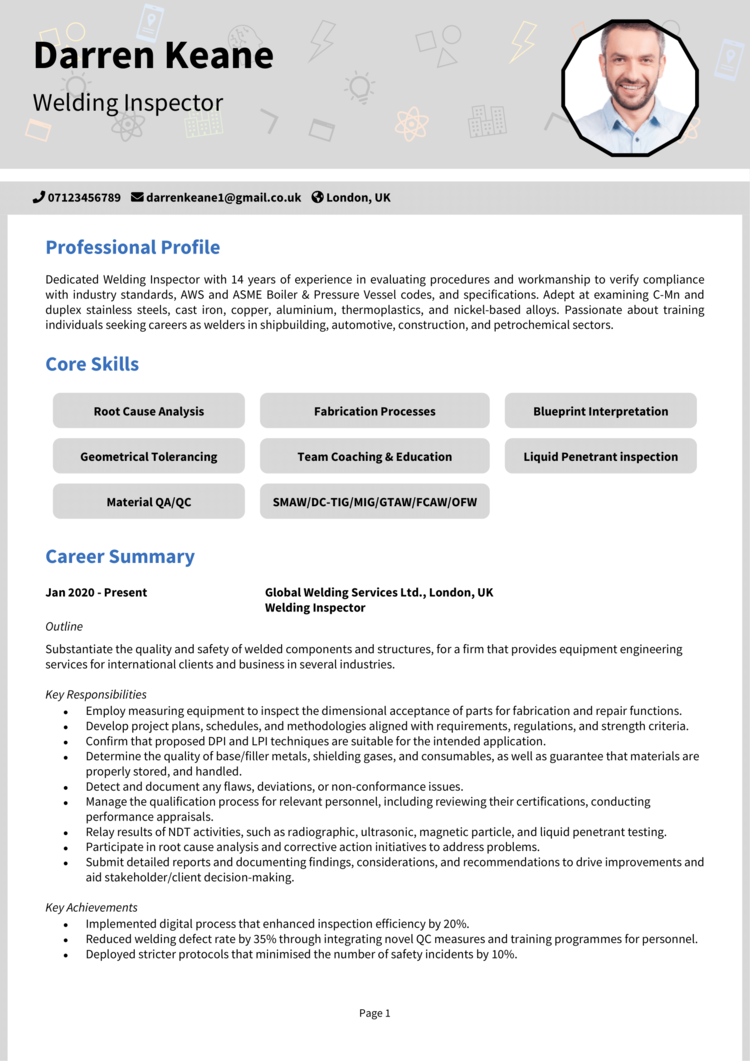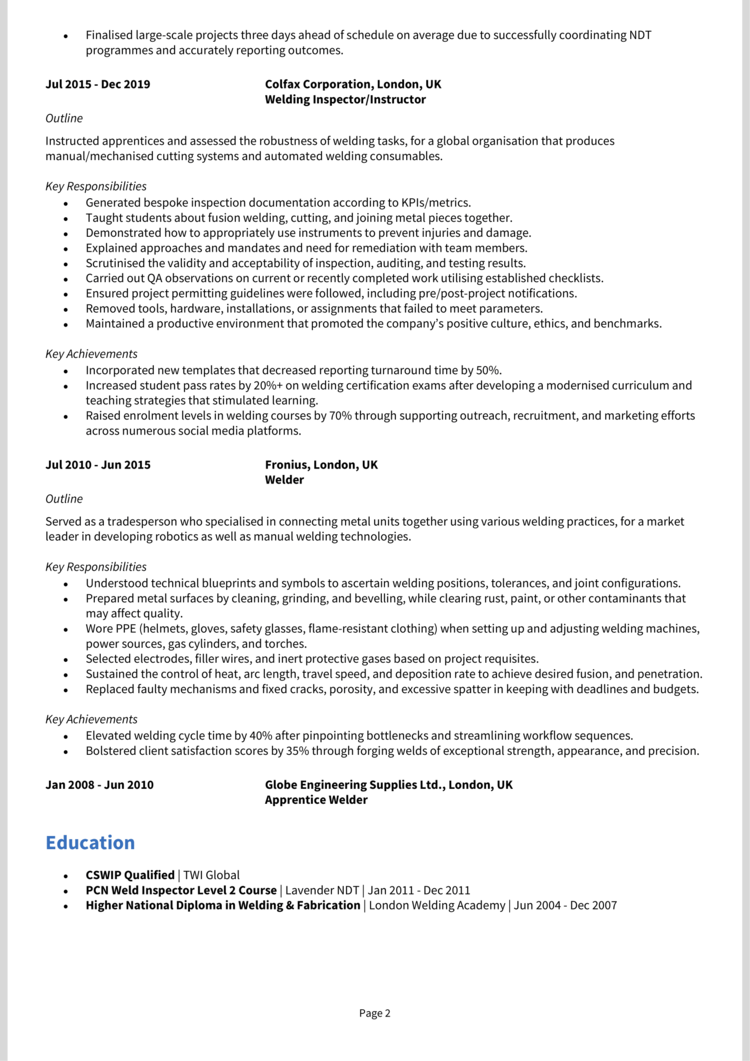 This example CV demonstrates how to structure and format your own Welding Inspector CV, so that it can be easily digested by busy hiring managers, and quickly prove why you are suitable for the jobs you are applying to.
It also gives you a good idea of the type of skills, experience and qualifications that you need to be highlighting in your CV.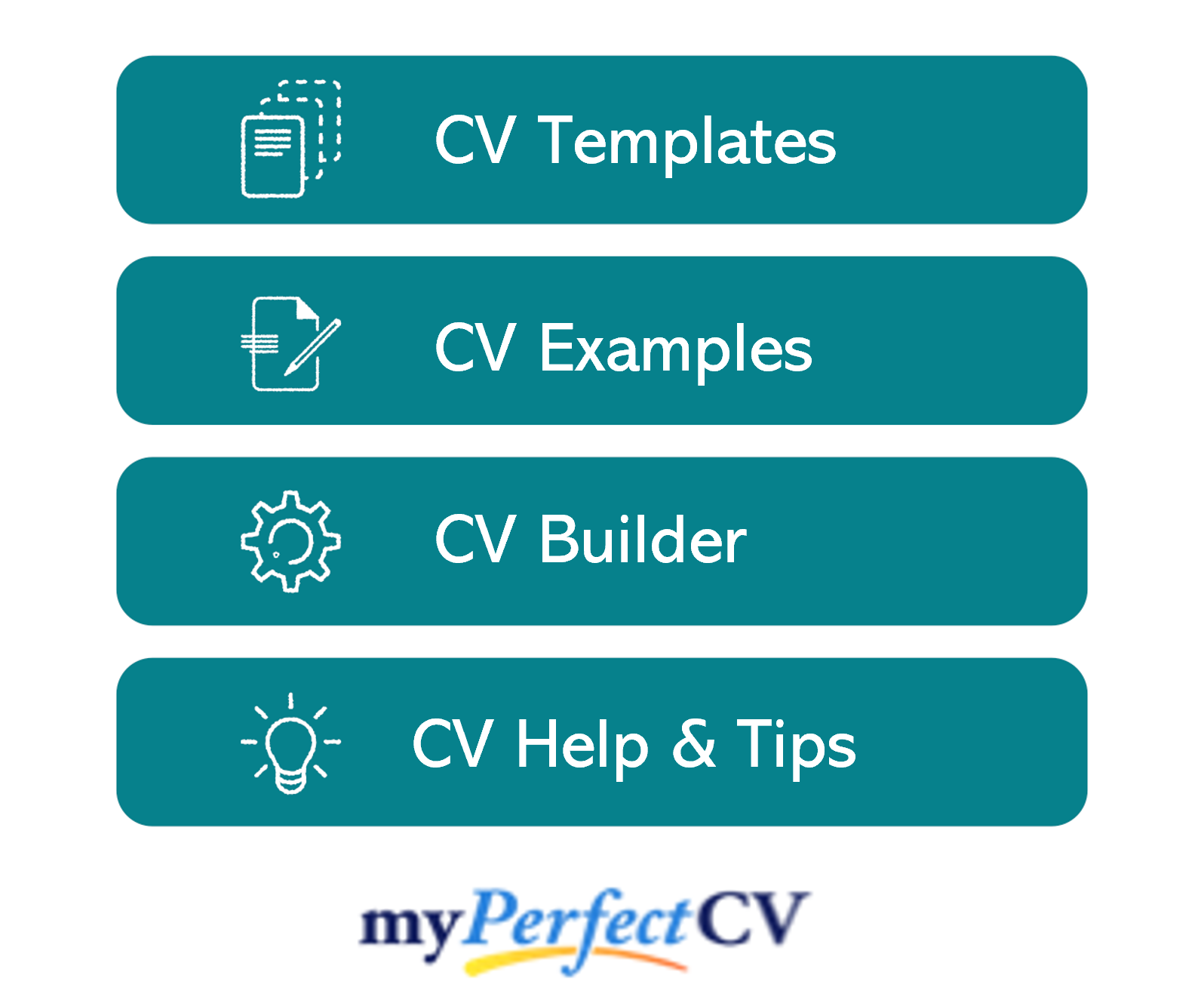 Welding Inspector CV format and structure
The format and structure of your CV is important because it will determine how easy it is for recruiters and employers to read your CV.
If they can find the information they need quickly, they'll be happy; but if they struggle, your application could be overlooked.
A simple and logical structure will always create a better reading experience than a complex structure, and with a few simple formatting tricks, you'll be good to go.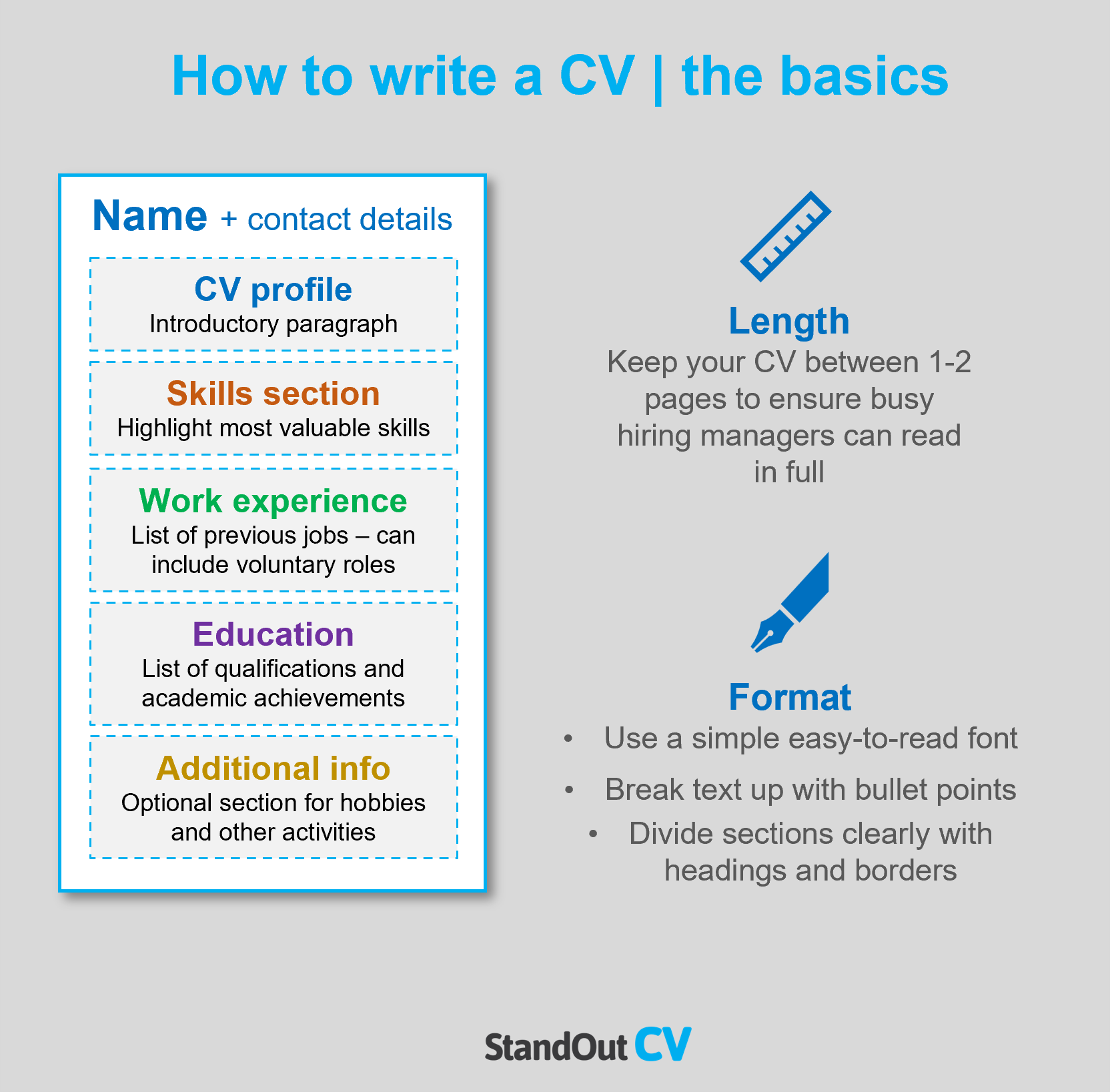 Tips for formatting your Welding Inspector CV
Length: It's essential to keep your CV concise, regardless of whether you have one year or thirty years of experience. Recruiters are frequently managing multiple roles and responsibilities and do not have the luxury of reading lengthy CVs. Therefore, limit your CV to two sides of A4. If you have little industry experience, one page is sufficient.
Readability: Help out time-strapped recruiters by formatting your CV for easy reading. Using lots of bullet points and lists will help them to skim through your info, while clearly formatted headings will allow them to navigate towards the content which is most useful to them.
Design & format: It's generally best to stick to a simple CV design, as funky or elaborate designs rarely add any value to your application. A clear, modern font and a subtle colour scheme work perfectly and allow your skills, experience and achievements to speak for themselves.
Photos: Headshot photos aren't requiered in a CV by most employers, but some creative and artistic industries like to see them. If you decide to inclide one, make sure you look smart and professional in the picture.
Quick tip: Creating a professional CV style can be difficult and time-consuming when using Microsoft Word or Google Docs. To create a winning CV quickly, try our partner's CV Builder and use one of their eye-catching professional CV templates.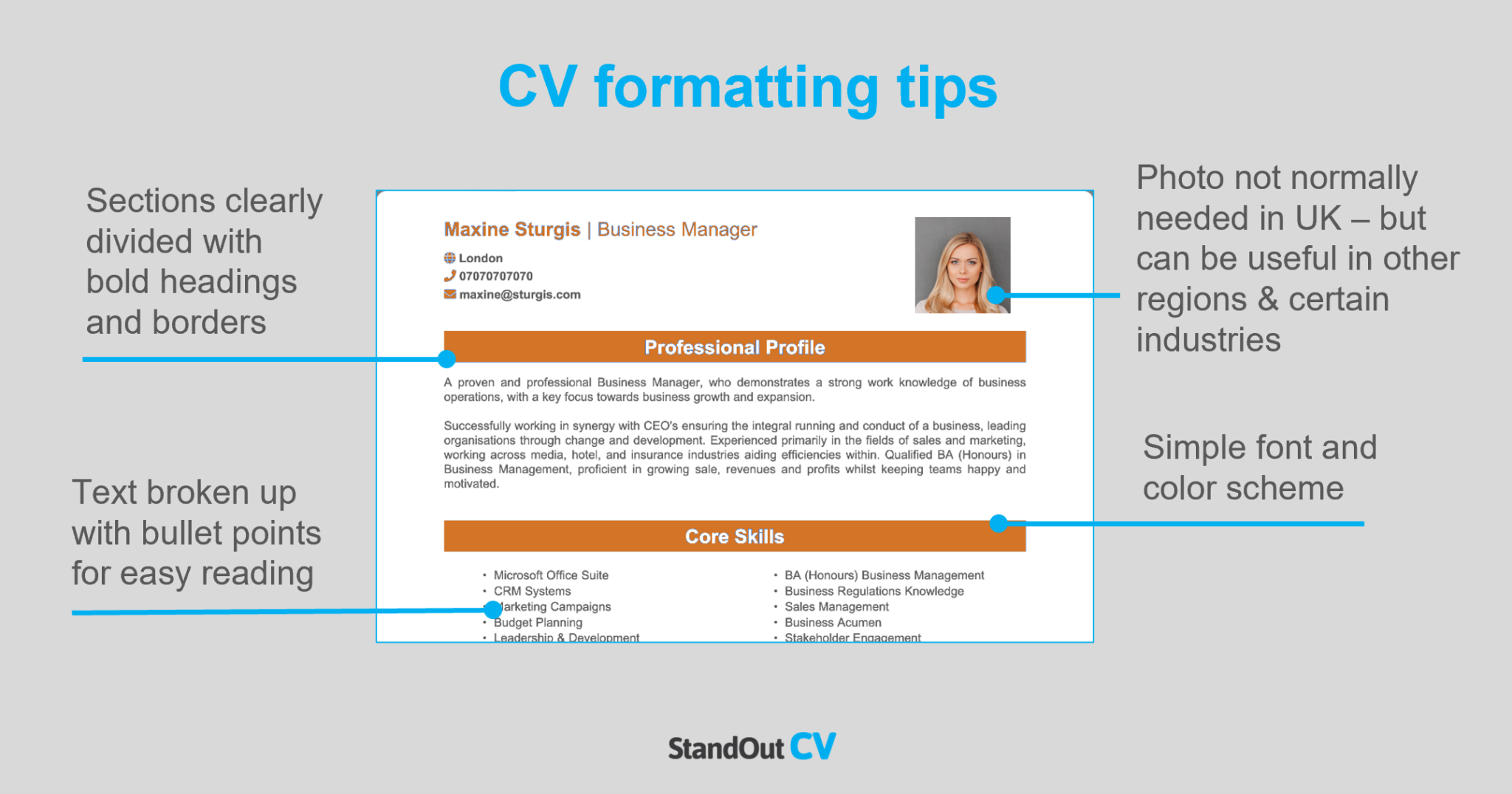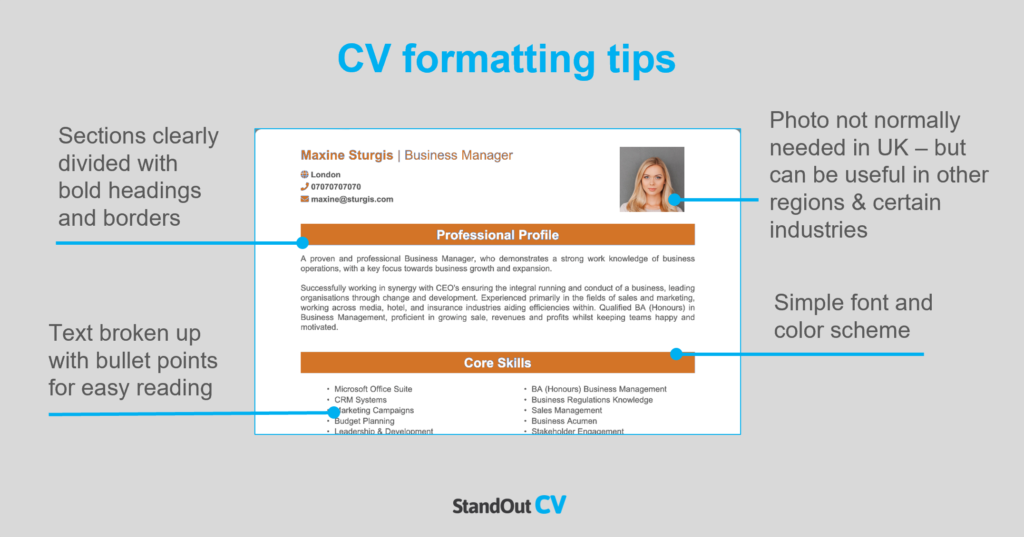 CV structure
For easy reading, write your CV to the following CV structure:
Contact details – Make it easy for recruiters to get in touch with you by listing your contact details at the top of your CV.
Profile – A short and snappy summary of your experience and skills, showcasing what makes you a good fit for the position.
Work experience / career history – Note down all your work history, with your current position first, then working backwards.
Education – A short list of your academic background and professional/vocational qualifications.
Interest and hobbies – This is an optional section, which you can use to highlight any relevant hobbies or interests.
Now you understand the basic layout of a CV, here's what you should include in each section of yours.
Contact Details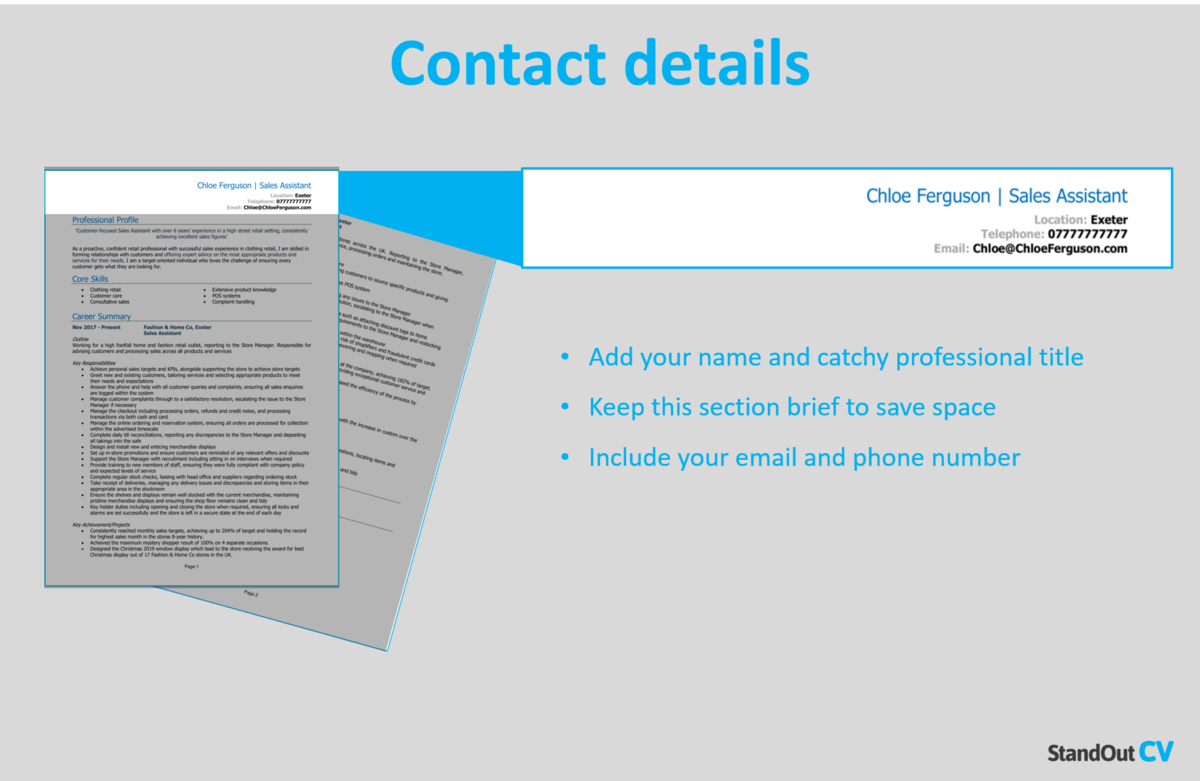 Make it easy for recruiters to get in touch, by heading your CV with your contact details.
There's no need for excessive details – just list the basics:
Mobile number
Email address – Use a professional address with no nicknames.
Location – Just write your your general location, such as 'London' or 'Cardiff' – there's no need to put your full address.
LinkedIn profile or portfolio URL
Welding Inspector CV Profile
Recruiters read through countless applications every day.
If they don't find what they're looking for quickly, they'll simply move onto the next one.
That's what makes your CV profile (or personal statement, if you're an entry-level/graduate candidate) so important.
This short and snappy summary sits at the top of your CV, and should give a high-level overview of why you're a good match for the job.
This way, you can ensure that busy recruiters see your suitability from the outset, and so, feel your CV is worth their time.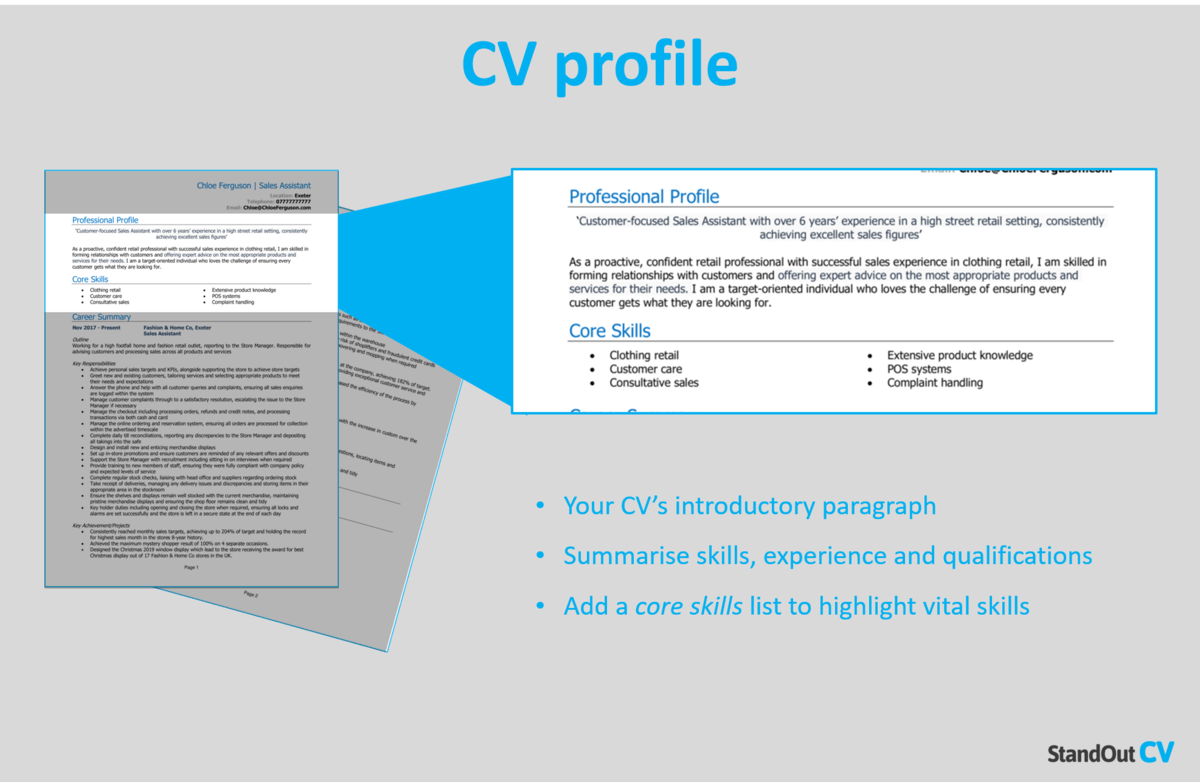 How to write a good CV profile:
Make it short and sharp: The best CV profiles are short, sharp and highly relevant to the target role. For this reason, it's best to write 3-4 lines of high-level information, as anything over might be missed.
Tailor it: Not tailoring your profile (and the rest of your CV) to the role you're applying for, is the worst CV mistake you could make. Before setting pen to paper, look over the job ad and make a note of the skills and experience required. Then, incorporate your findings throughout.
Don't add an objective: Career goals and objectives are best suited to your cover letter, so don't waste space with them in your CV profile.
Avoid generic phrases: If there's one thing that'll annoy a recruiter, it's a clichè-packed CV. Focus on showcasing your hard skills, experience and the results you've gained in previous roles, which will impress recruiters far more.
Example CV profile for Welding Inspector
Dedicated Welding Inspector with 14 years of experience in evaluating procedures and workmanship to verify compliance with industry standards, AWS and ASME Boiler & Pressure Vessel codes, and specifications. Adept at examining C-Mn and duplex stainless steels, cast iron, copper, aluminium, thermoplastics, and nickel-based alloys. Passionate about training individuals seeking careers as welders in shipbuilding, automotive, construction, and petrochemical sectors.
What to include in your Welding Inspector CV profile?
Experience overview: Showcase your aptitude for the job you are aiming for by giving a brief summary of your past work history, including the industries you have worked in, the kinds of employers you have served, and the roles you have held.
Targeted skills: Make your most relevant Welding Inspector key skills clear in your profile. These should be tailored to the specific role you're applying for – so make sure to check the job description first, and aim to match their requirements as closely as you can.
Important qualifications: If the job postings require specific qualifications, it is essential to incorporate them in your profile to ensure visibility to hiring managers.
Quick tip: If you are finding it difficult to write an attention-grabbing CV profile, choose from hundreds of pre-written profiles across all industries, and add one to your CV with one click in our partner's CV Builder. All profiles are written by recruitment experts and easily tailored to suit your unique skillset.
Core skills section
In addition to your CV profile, your core skills section provides an easily digestible snapshot of your skills – perfect for grabbing the attention of busy hiring managers.
As Welding Inspector jobs might receive a huge pile of applications, this is a great way to stand out and show off your suitability for the role.
It should be made up of 2-3 columns of bullet points and be made up of skills that are highly relevant to the jobs you are targeting.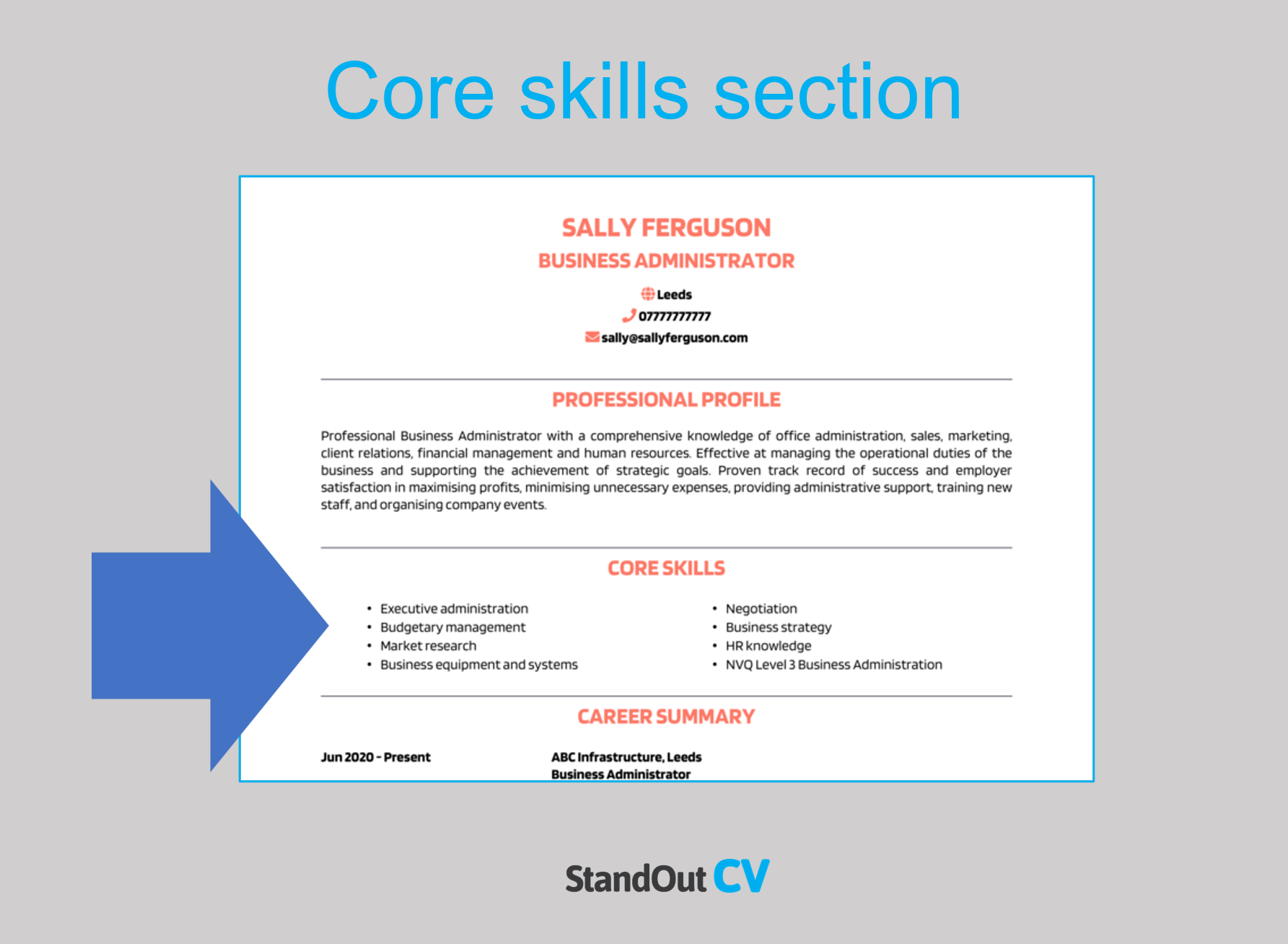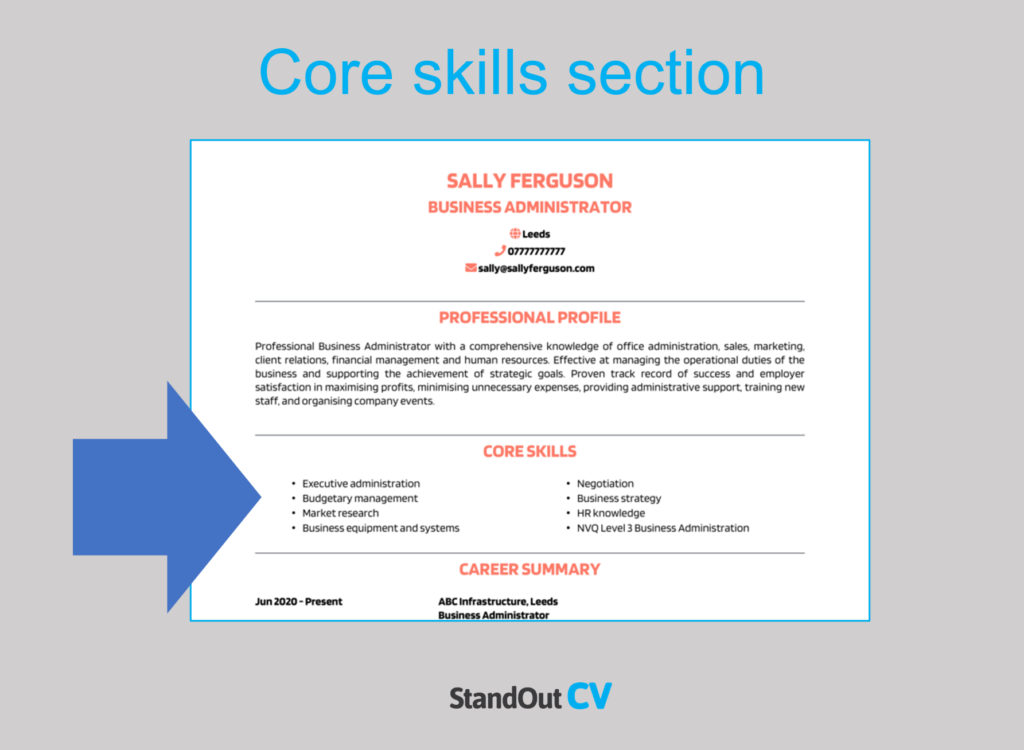 Important skills for your Welding Inspector CV
Welding Inspection Techniques – Utilising various inspection methods, such as visual inspection, non-destructive testing (NDT), and dimensional measurement, to assess the quality and integrity of welds.
Welding Codes and Standards – Maintaining an in-depth knowledge of industry-specific welding codes and standards, such as BS EN ISO 9606 and AWS D1.1, to ensure compliance and adherence to quality requirements.
Welding Processes – Maintaining familiarity with different welding processes, including MIG/MAG, TIG, and SMAW, understanding their applications, limitations, and inspection requirements.
Blueprint Reading – Reading and interpreting technical drawings, blueprints, and welding symbols to understand the intended weld specifications and ensure accurate execution.
Materials and Metallurgy – Utilising knowledge of various metals, alloys, and their properties to assess weldability, select appropriate filler materials, and identify potential welding defects or issues.
Quality Assurance – Utilising knowledge of quality management systems, inspection procedures, and documentation requirements to ensure consistent and traceable quality control throughout the welding process.
Health and Safety Compliance – Utilising knowledge of health and safety regulations, hazard identification, and risk assessment in the welding environment to ensure a safe working environment for all personnel involved.
Communication and Reporting – Clearly conveying inspection findings, providing feedback to welding personnel, and preparing comprehensive inspection reports.
Problem Resolution – Identifying welding-related issues, troubleshooting problems, and recommending corrective actions to ensure compliance with standards and achieve optimal weld quality.
Continuous Learning – Staying updated with the latest industry trends, advancements in welding technology, and changes in regulations to enhance knowledge and skills.
Quick tip: Our partner's CV Builder has thousands of in-demand skills for all industries and professions, that can be added to your CV in seconds – This will save you time and ensure you get noticed by recruiters.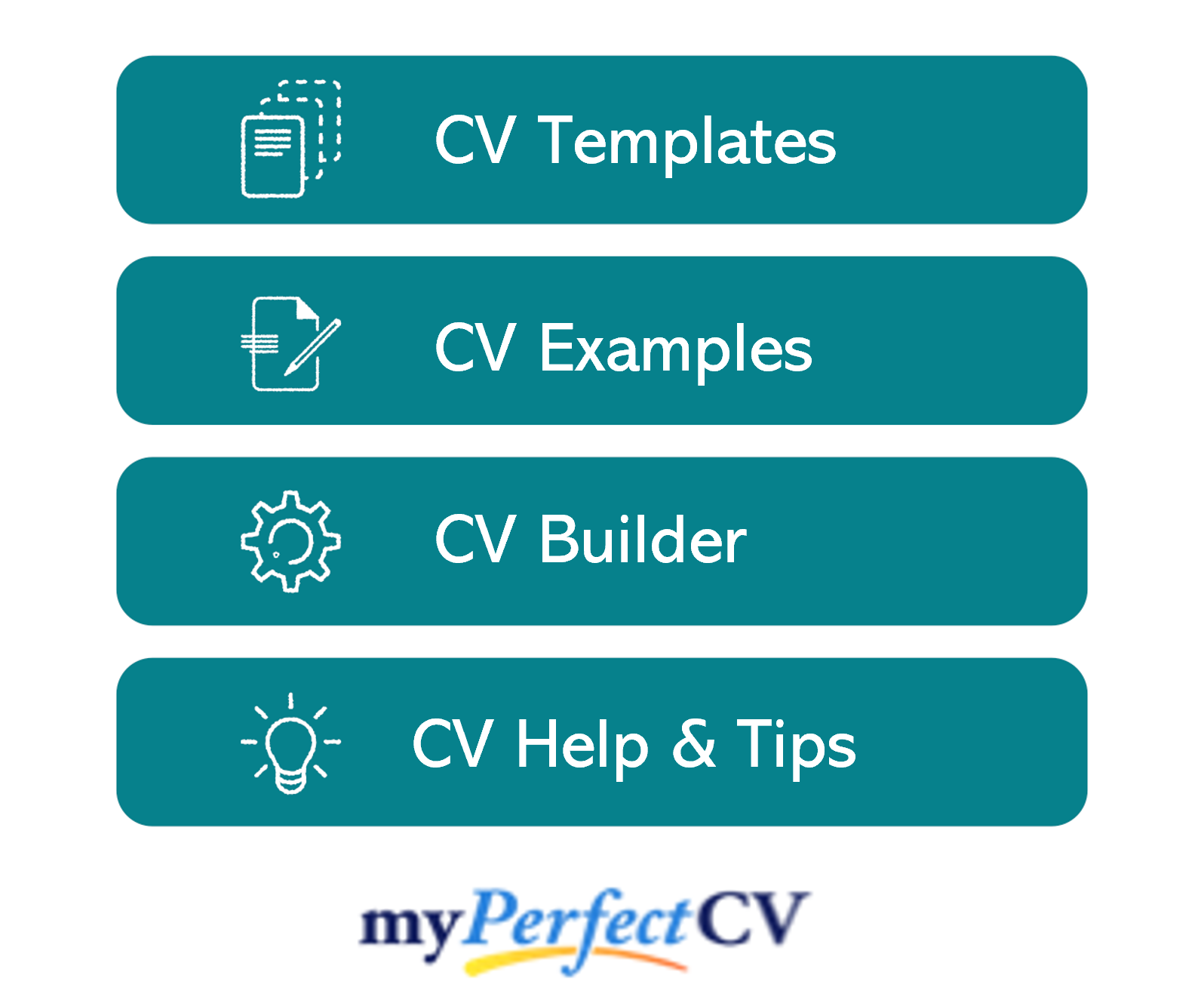 Work experience
By this point, employers will be keen to know more detail about you career history.
Starting with your most recent role and working backwards, create a snappy list of any relevant roles you've held.
This could be freelance, voluntary, part-time or temporary jobs too. Anything that's relevant to your target role is well-worth listing!
Structuring each job
The structure of your work experience section can seriously affect its impact.
This is generally the biggest section of a CV, and with no thought to structure, it can look bulky and important information can get lost.
Use my 3-step structure below to allow for easy navigation, so employers can find what they are looking for:
Outline
Start with a 1-2 sentence summary of your role as a whole, detailing what the goal of your position was, who you reported to or managed, and the type of organisation you worked for.
Key responsibilities
Use bullet points to detail the key responsibilities of your role, highlighting hard skills, software and knowledge wherever you can.
Keep them short and sharp to make them easily digestible by readers.
Key achievements
Finish off by showcasing 1-3 key achievements made within the role.
This could be anything that had a positive effect on your company, clients or customers, such as saving time or money, receiving exemplary feedback or receiving an award.
Sample job description for Welding Inspector CV
Outline
Substantiate the quality and safety of welded components and structures, for a firm that provides equipment engineering services for international clients and business in several industries.
Key Responsibilities
Employ measuring equipment to inspect the dimensional acceptance of parts for fabrication and repair functions.
Develop project plans, schedules, and methodologies aligned with requirements, regulations, and strength criteria.
Confirm that proposed DPI and LPI techniques are suitable for the intended application.
Determine the quality of base/filler metals, shielding gases, and consumables, as well as guarantee that materials are properly stored and handled.
Quick tip: Create impressive job descriptions easily in our partner's CV Builder by adding pre-written job phrases for every industry and career stage.

Education section
At the bottom of your CV is your full education section. You can list your formal academic qualifications, such as:
As well as any specific Welding Inspector qualifications that are essential to the jobs you are applying for. Note down the name of the qualification, the organisation at which you studied, and the date of completion.
Hobbies and interests
The hobbies and interests CV section isn't mandatory, so don't worry if you're out of room by this point.
However, if you have an interesting hobby, or an interest that could make you seem more suitable for the role, then certainly think about adding.
Be careful what you include though… Only consider hobbies that exhibit skills that are required for roles as a Welding Inspector, or transferable workplace skills.
There is never any need to tell employers that you like to watch TV and eat out.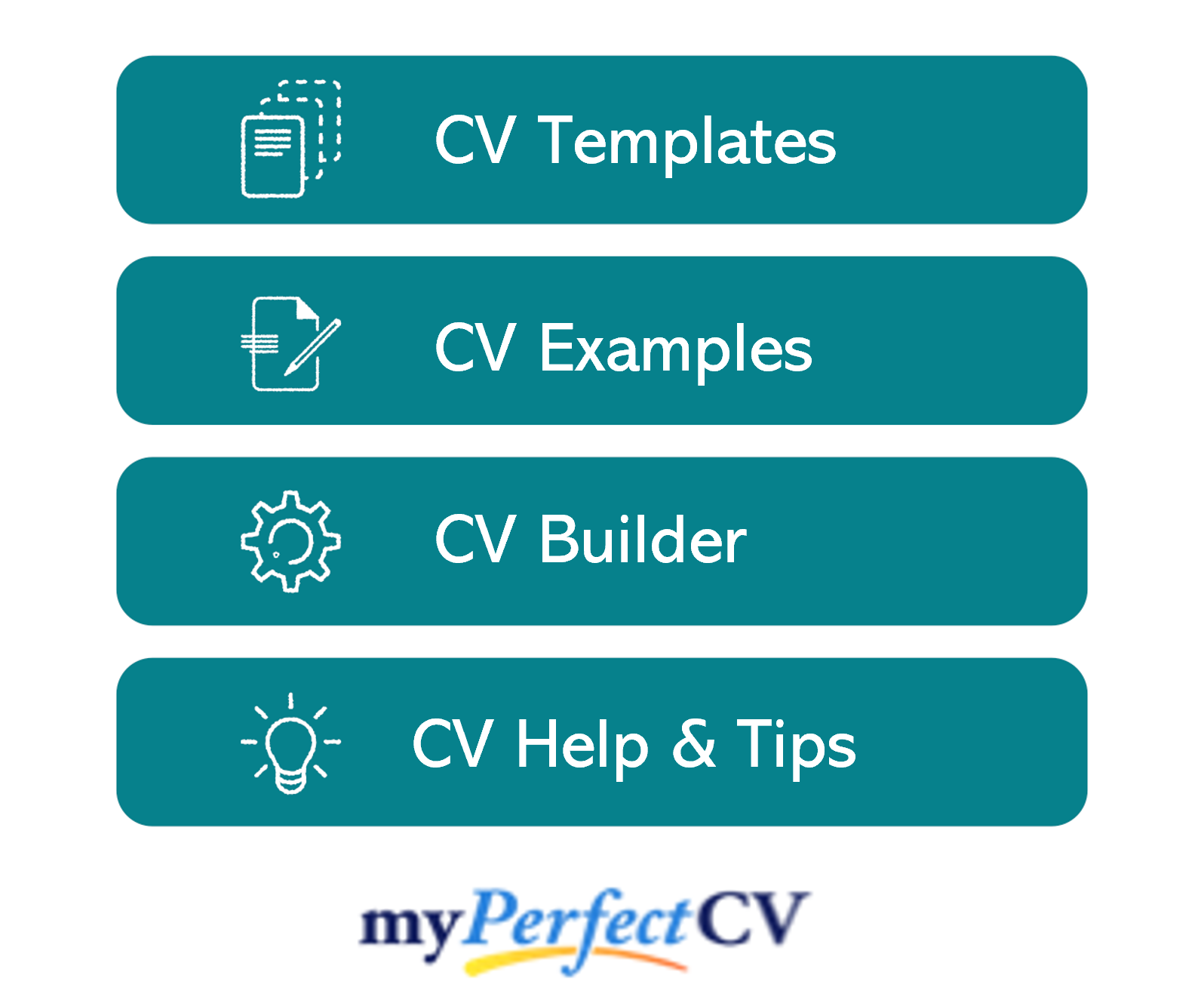 When putting together your Welding Inspector CV, there are a few key points to remember.
Always tailor your CV to the target role, even if it means creating several versions for different roles.
Additionally, remember that the structure and format of your CV needs just as much attention as the content.
Good luck with your job search!