Your technical and mechanical skills are second to none, and you're also an exceptional leader.
If only the application process allowed you to submit one of your devices as your CV, you'd be offered the job on the spot.
But instead, you need to write an application that will accelerate your chances of securing an interview, and you can build this using our detailed guide and senior mechanical engineer CV example below.
Contents
| | |
| --- | --- |
| How to write a Senior Mechanical Engineer CV | |

Senior Mechanical Engineer CV example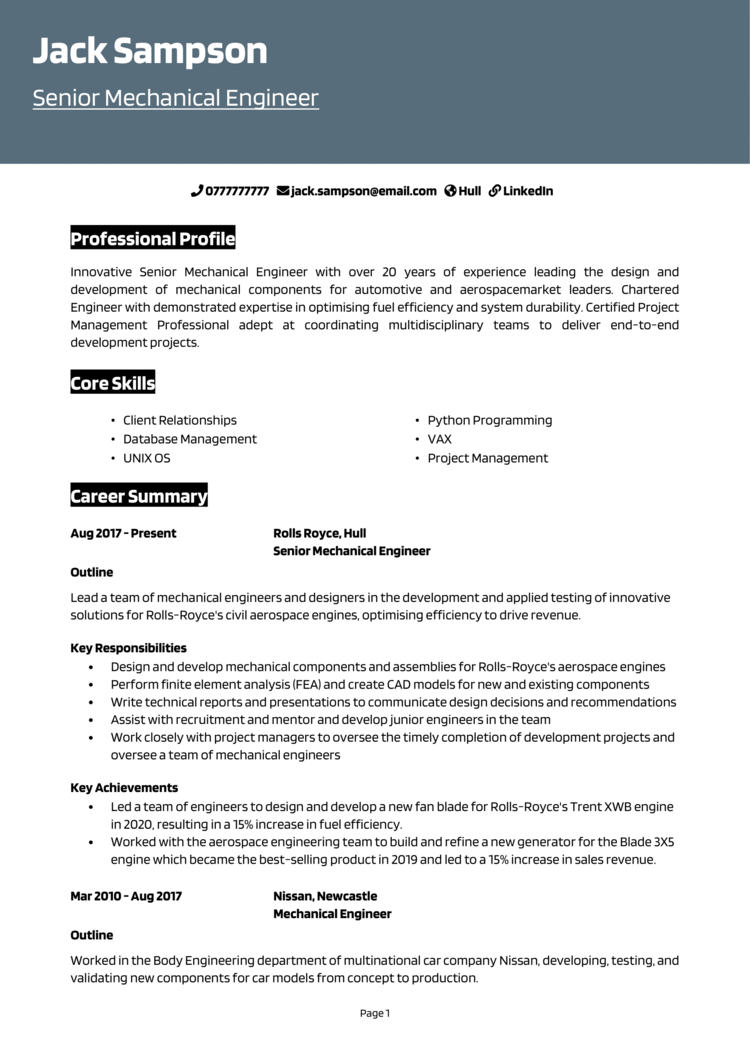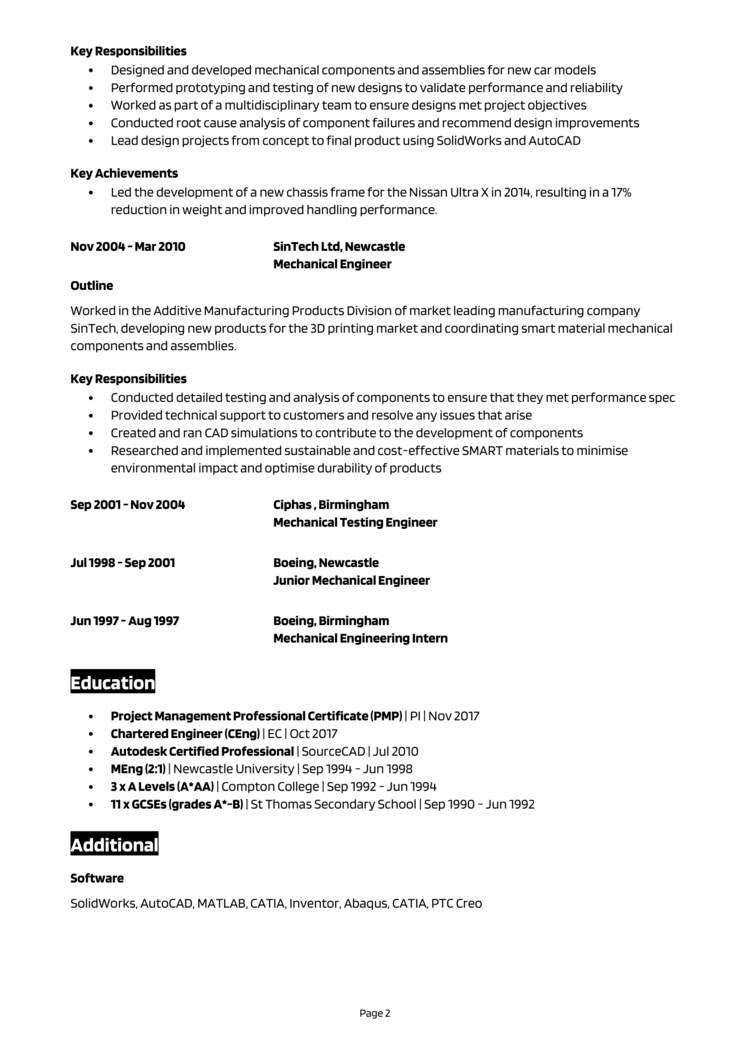 This is a good example of a Senior Mechanical Engineer CV which is professionally formatted, and structured in a way that allows recruiters to easily find and understand the candidate's key selling points.
Take some time to look at this CV and refer to it throughout the writing of your own CV for best results.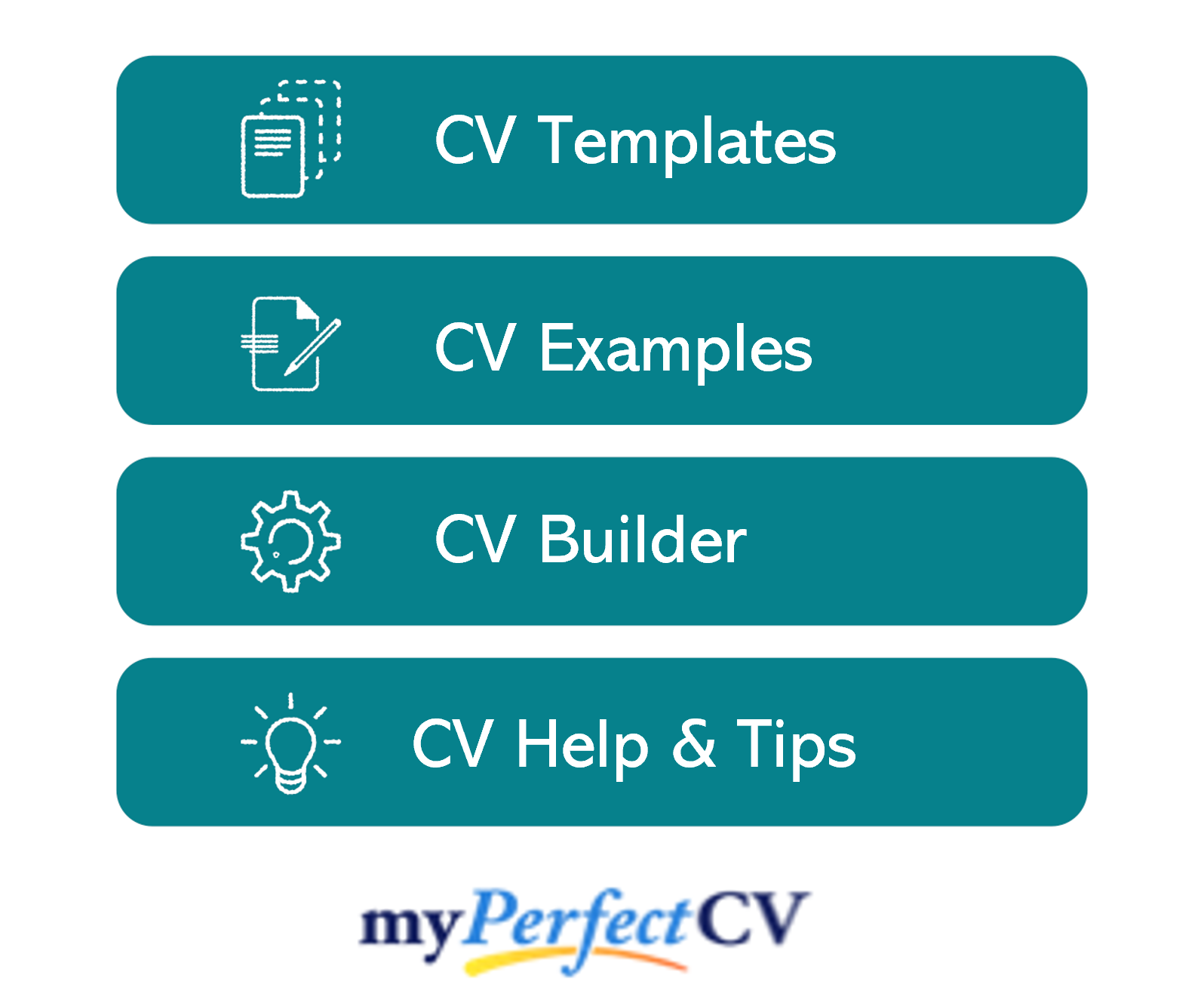 Senior Mechanical Engineer CV layout and format
First impressions count, so a sloppy, disorganised CV may cause your CV to be overlooked..
Instead, perfect the format and structure of your CV by working to a clear logical structure and applying some simple formatting tricks to ease readability.
Don't underestimate the importance of this step; if your CV lacks readability, your written content won't even be seen.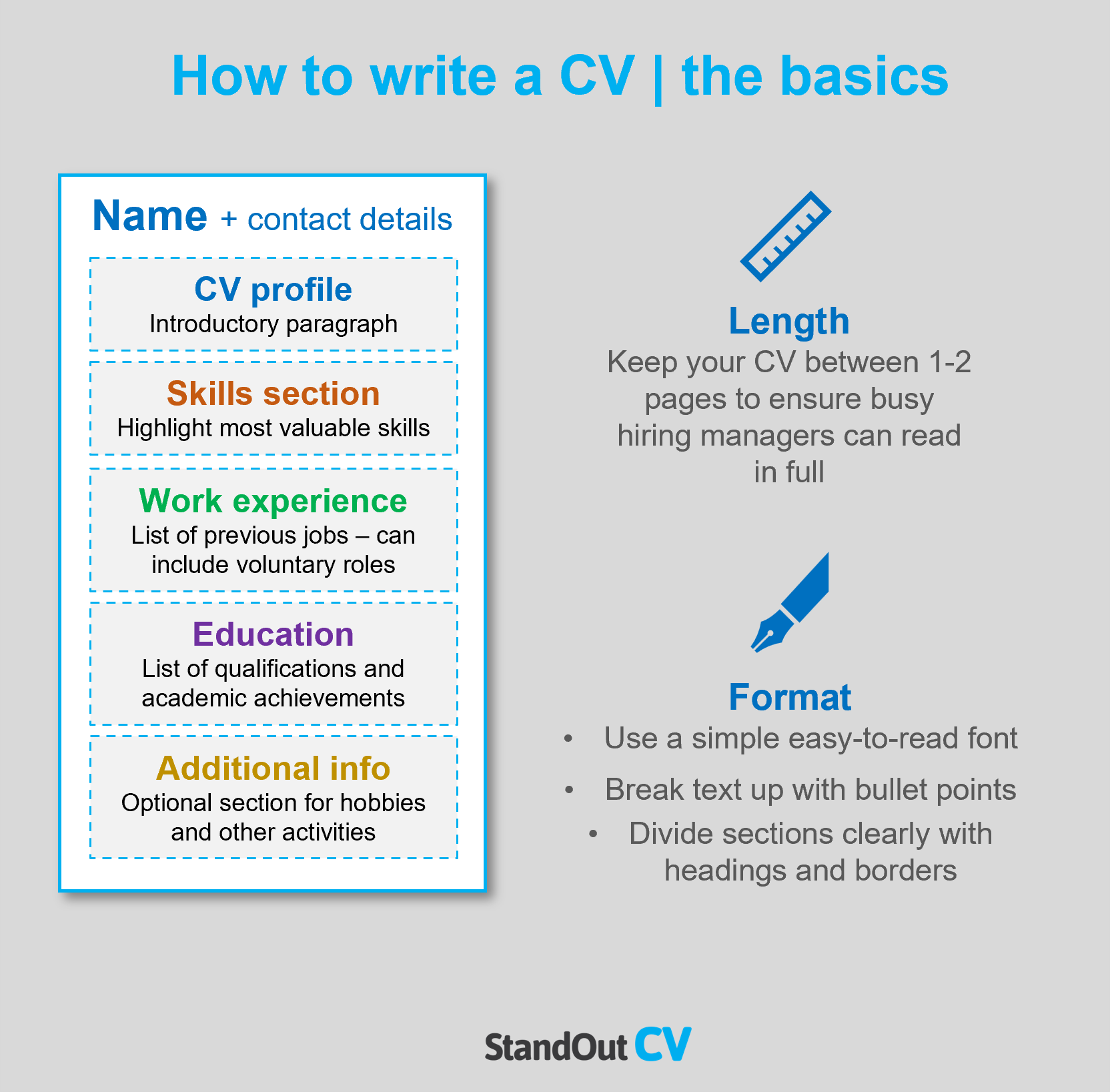 Tips for formatting your Senior Mechanical Engineer CV
Length: Your CV should always be limited to two sides of A4, regardless of whether you have a year or three decades of experience. With recruiters juggling multiple responsibilities, they don't have time to sift through lengthy applications.
Readability: Columns, lists, bullet points, bold text and subtle colour can all help to aid the readability of your CV. Your overarching goal should be to make the content as easy to read and navigate as possible, whilst also aiming to make your key skills and achievements stand out.
Design: Your CV needs to look professional, sleek and easy to read. A subtle colour palette, clear font and simple design are generally best for this, as fancy designs are often harder to navigate.
Photos: Recruiters can't factor in appearance, gender or race into the recruitment process, so a profile photo is not usually needed. However, creative employers do like to see them, so you can choose to include one if you think it will add value to your CV .
Quick tip: Creating a professional CV style can be difficult and time-consuming when using Microsoft Word or Google Docs. To create a winning CV quickly, try our partner's CV Builder and use one of their eye-catching professional CV templates.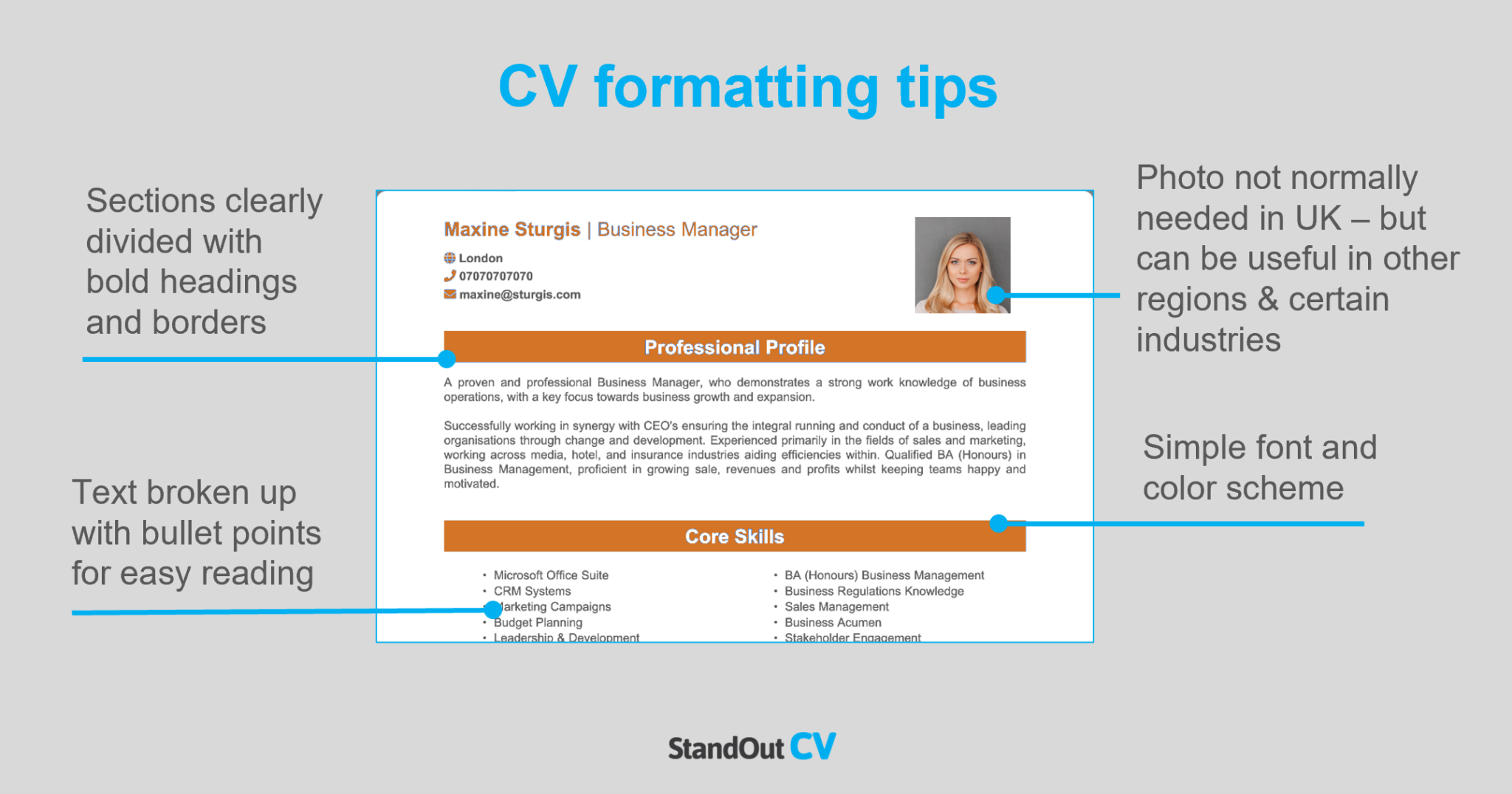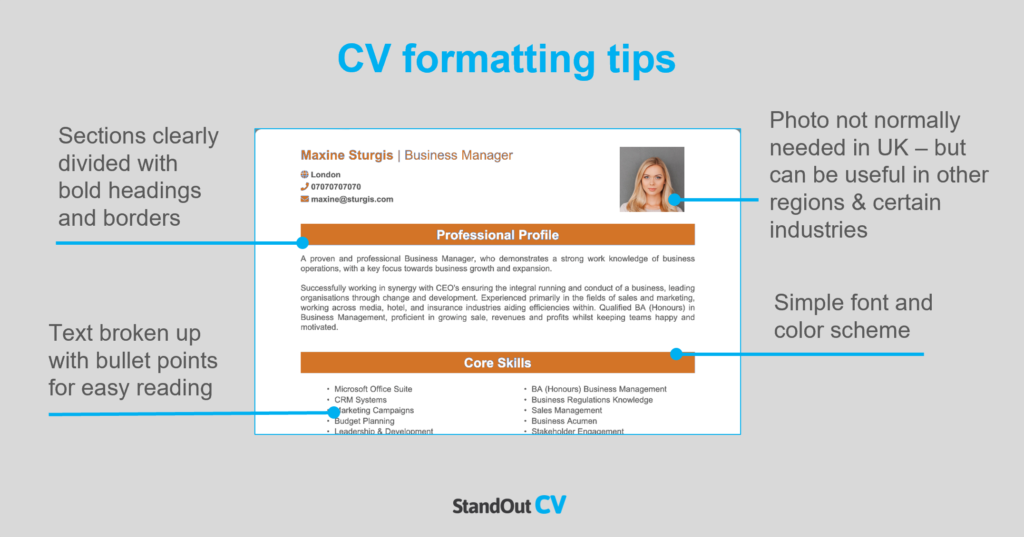 CV structure
When writing your CV, it's important to structure the content into the following key sections to ensure easy digestion by busy recruiters and hiring managers:
Contact details: List your contact details at the top of your CV to prevent them from being overlooked.
Profile: Begin with an introductory paragraph that captures recruiters' attention and summarises what you have to offer employers.
Work experience/career history: List your relevant work experience in reverse chronological order, starting with your current position.
Education: Provide a brief summary of your education and qualifications.
Interests and hobbies: An optional section to showcase any hobbies that highlight transferable skills relevant to your target jobs.
Now you understand the basic layout of a CV, here's what you should include in each section of yours.
Contact Details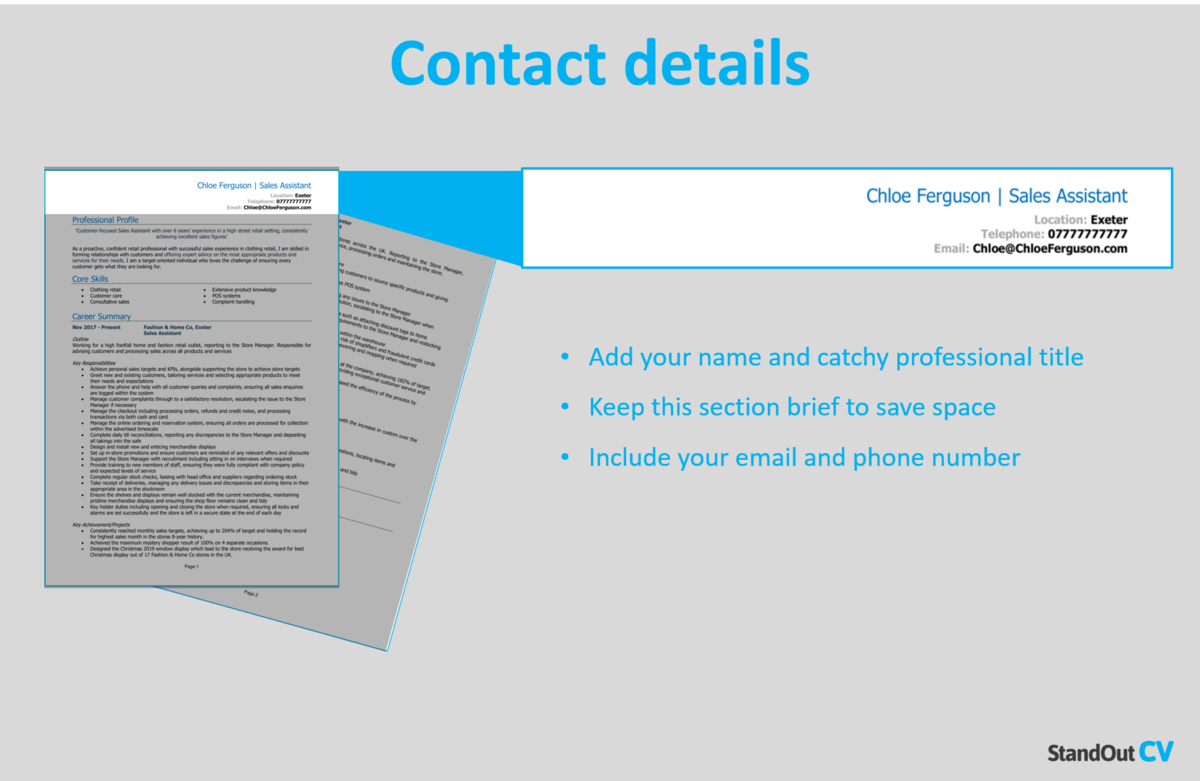 Begin by sharing your contact details, so it's easy for employers to give you a call.
Keep to the basics, such as:
Mobile number
Email address – It should sound professional, with no slang or nicknames. Make a new one for your job applications if necessary.
Location – Simply share your vague location, for example 'Manchester', rather than a full address.
LinkedIn profile or portfolio URL – Remember to update them before you send your application.
Senior Mechanical Engineer CV Profile
Your CV profile is the first thing recruiters will read – so your goal is to give them a reason to read onto the end of the document!
Create a short and snappy paragraph that showcases your key skills, relevant experience and impressive accomplishments.
Ultimately, it should prove to the reader that you've got what it takes to carry out the job.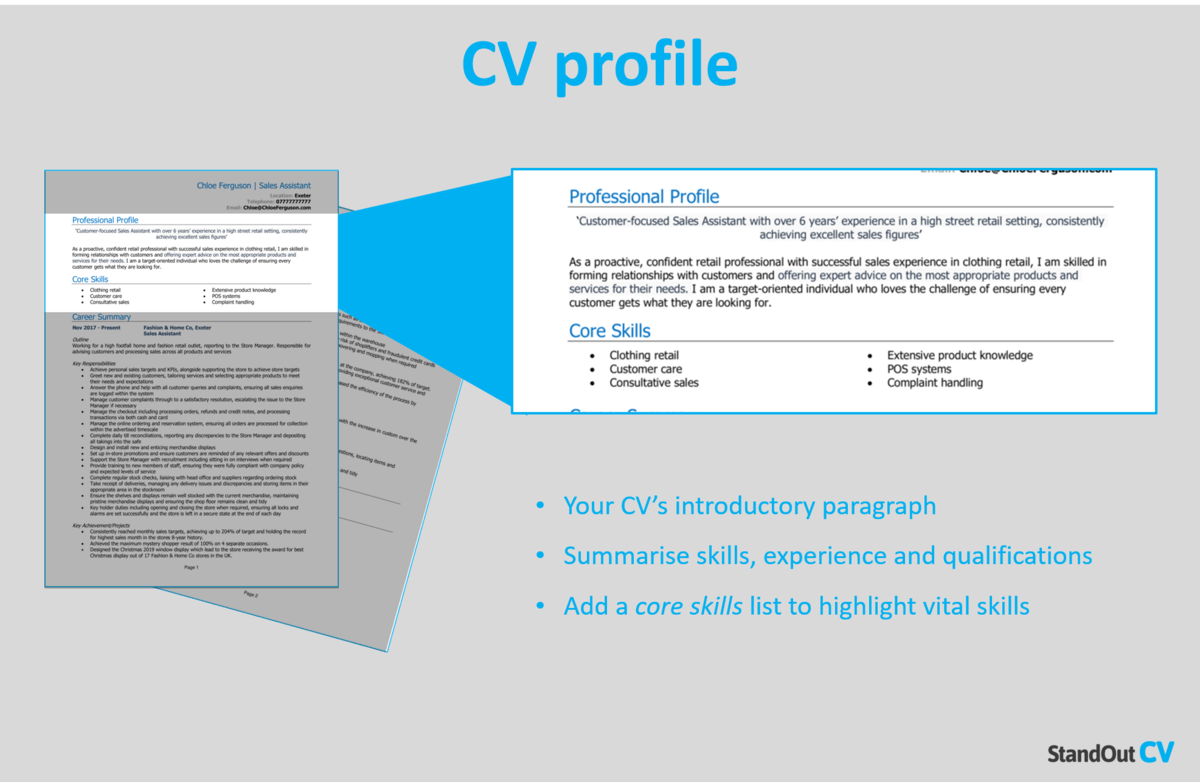 CV profile writing tips:
Make it short and sharp: When it comes to CV profile length, less is more, as recruiters are often time-strapped. Aim for around of 3-5 persuasive lines.
Tailor it: Recruiters can spot a generic, mass-produced CV at a glance – and they certainly won't be impressed! Before you write your profile (and CV as a whole), read through the job advert and make a list of any skills, knowledge and experience required. You should then incorporate your findings throughout your profile and the rest of your CV.
Don't add an objective: You only have a small space for your CV profile, so avoid writing down your career goals or objectives. If you think these will help your application, incorporate them into your cover letter instead.
Avoid generic phrases: If there's one thing that'll annoy a recruiter, it's a clichè-packed CV. Focus on showcasing your hard skills, experience and the results you've gained in previous roles, which will impress recruiters far more.
Example CV profile for Senior Mechanical Engineer
Innovative Senior Mechanical Engineer with over 20 years of experience leading the design and development of mechanical components for automotive and aerospace market leaders. Chartered Engineer with demonstrated expertise in optimising fuel efficiency and system durability. Certified Project Management Professional adept at coordinating multidisciplinary teams to deliver end-to-end development projects.
What to include in your Senior Mechanical Engineer CV profile?
Experience overview: Demonstrate your suitability for your target jobs by giving a high level summary of your previous work work experience, including the industries you have worked in, types of employer, and the type of roles you have previous experience of.
Targeted skills: Highlight your skills which are most relevant to Senior Mechanical Engineer jobs, to ensure that recruiters see your most in-demand skills as soon as they open your CV.
Key qualifications: Be sure to outline your relevant Senior Mechanical Engineer qualifications, so that anyone reading the CV can instantly see you are qualified for the jobs you are applying to.
Quick tip: If you are finding it difficult to write an attention-grabbing CV profile, choose from hundreds of pre-written profiles across all industries, and add one to your CV with one click in our partner's CV Builder. All profiles are written by recruitment experts and easily tailored to suit your unique skillset.
Core skills section
Next, you should create a bullet pointed list of your core skills, formatted into 2-3 columns.
Here, you should focus on including the most important skills or knowledge listed in the job advertisement.
This will instantly prove that you're an ideal candidate, even if a recruiter only has time to briefly scan your CV.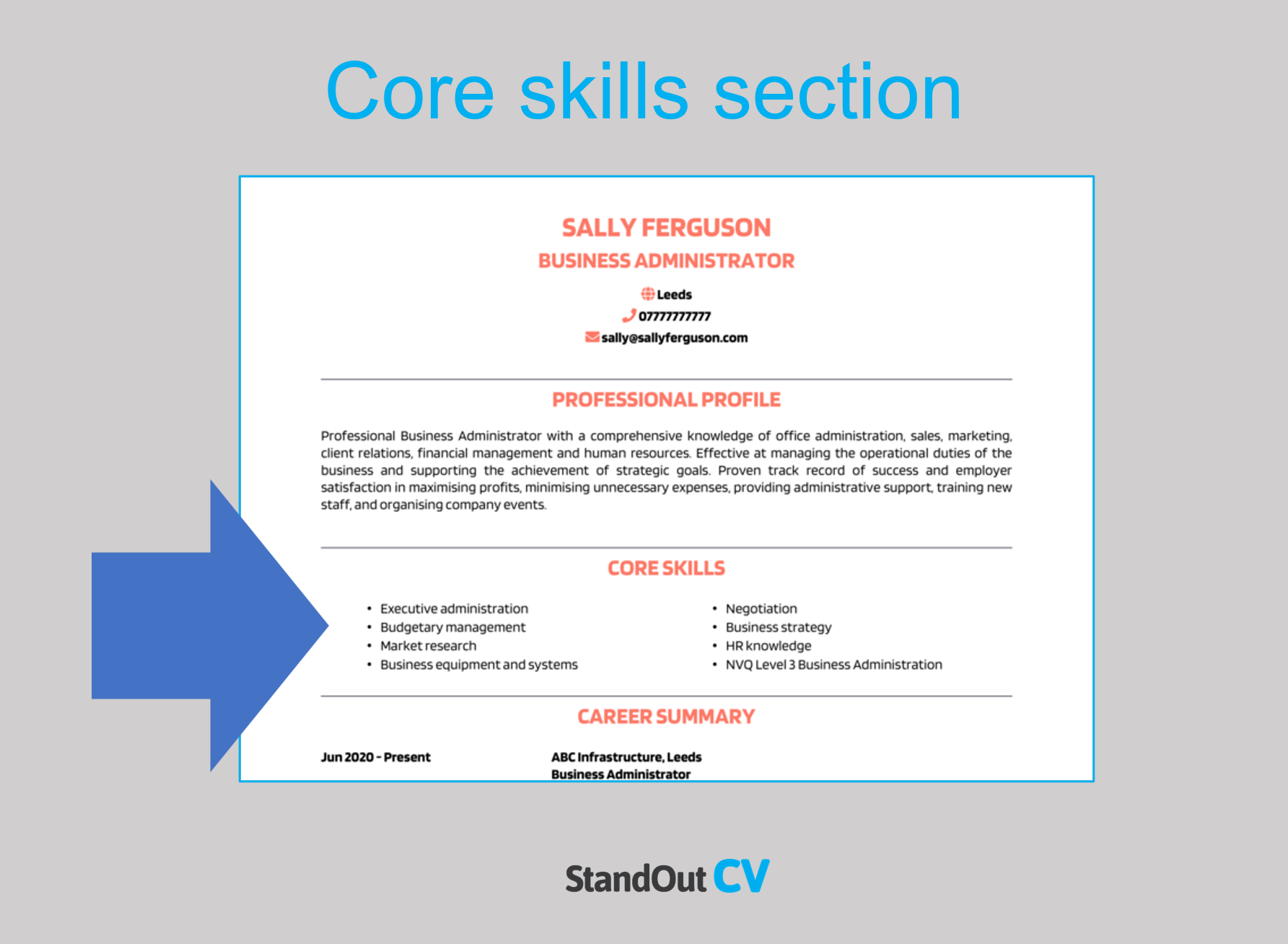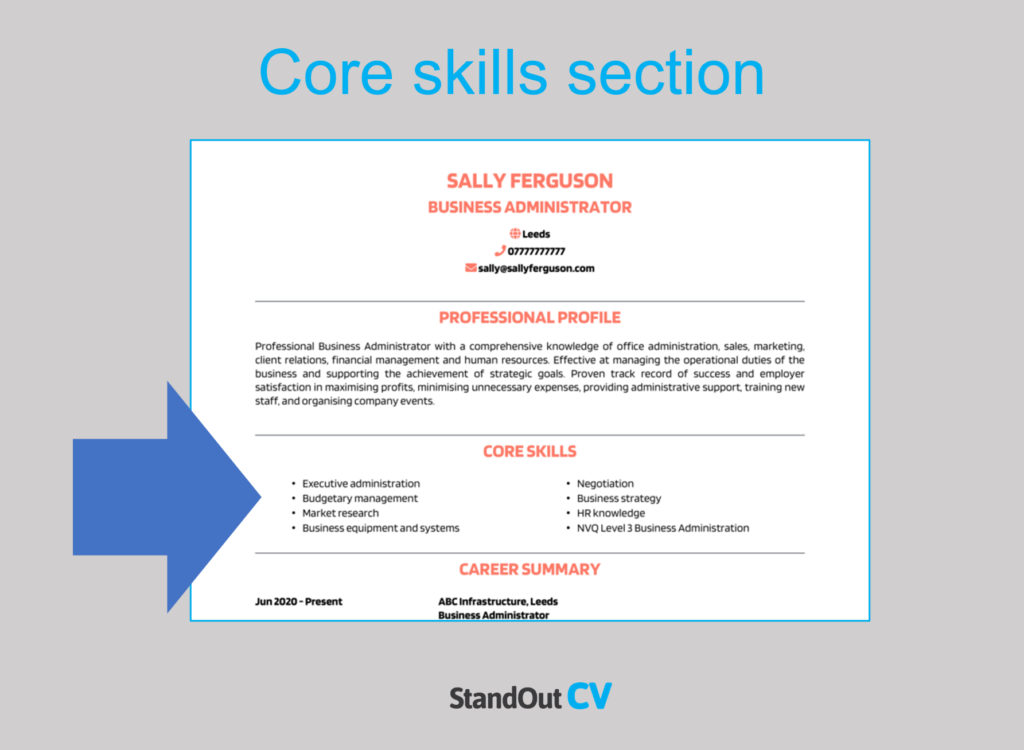 Important skills for your Senior Mechanical Engineer CV
CAD software – Utilising computer-aided design software, such as SolidWorks or AutoCAD, to create and modify designs.
Thermodynamics – Utilising knowledge of how heat and temperature interact with various systems and materials and applying this knowledge to develop more efficient processes.
Manufacturing processes – Utilising knowledge of various manufacturing methods, such as casting, machining, and welding, and choosing the most appropriate method for a given project.
Finite element analysis (FEA) – Utilising FEA software, such as ANSYS or Abaqus, to simulate how materials and designs will behave under different conditions.
Project management – Planning, scheduling, and budgeting for any given project, alongside managing a team of engineers and technicians to complete projects on time and within budget.
Materials science – Utilising knowledge of how different materials, such as metals, plastics, and composites, and how they behave under various conditions and how to select the appropriate material for a given application.
Computational fluid dynamics (CFD) – Utilising CFD software, such as Fluent or Star-CCM+, to simulate fluid flow and heat transfer in systems such as engines, HVAC systems, and turbines.
Mechanical system design – Designing and analysing mechanical systems, such as engines, pumps, and turbines, using principles of mechanics and thermodynamics.
Quality control and assurance – Designing and implementing quality control procedures to ensure that products meet or exceed customer requirements.
Data analysis and problem resolution – Analysing complex problems, identifying potential solutions, and implementing the best solution while considering factors such as safety, cost, and performance.
Quick tip: Our partner's CV Builder has thousands of in-demand skills for all industries and professions, that can be added to your CV in seconds – This will save you time and ensure you get noticed by recruiters.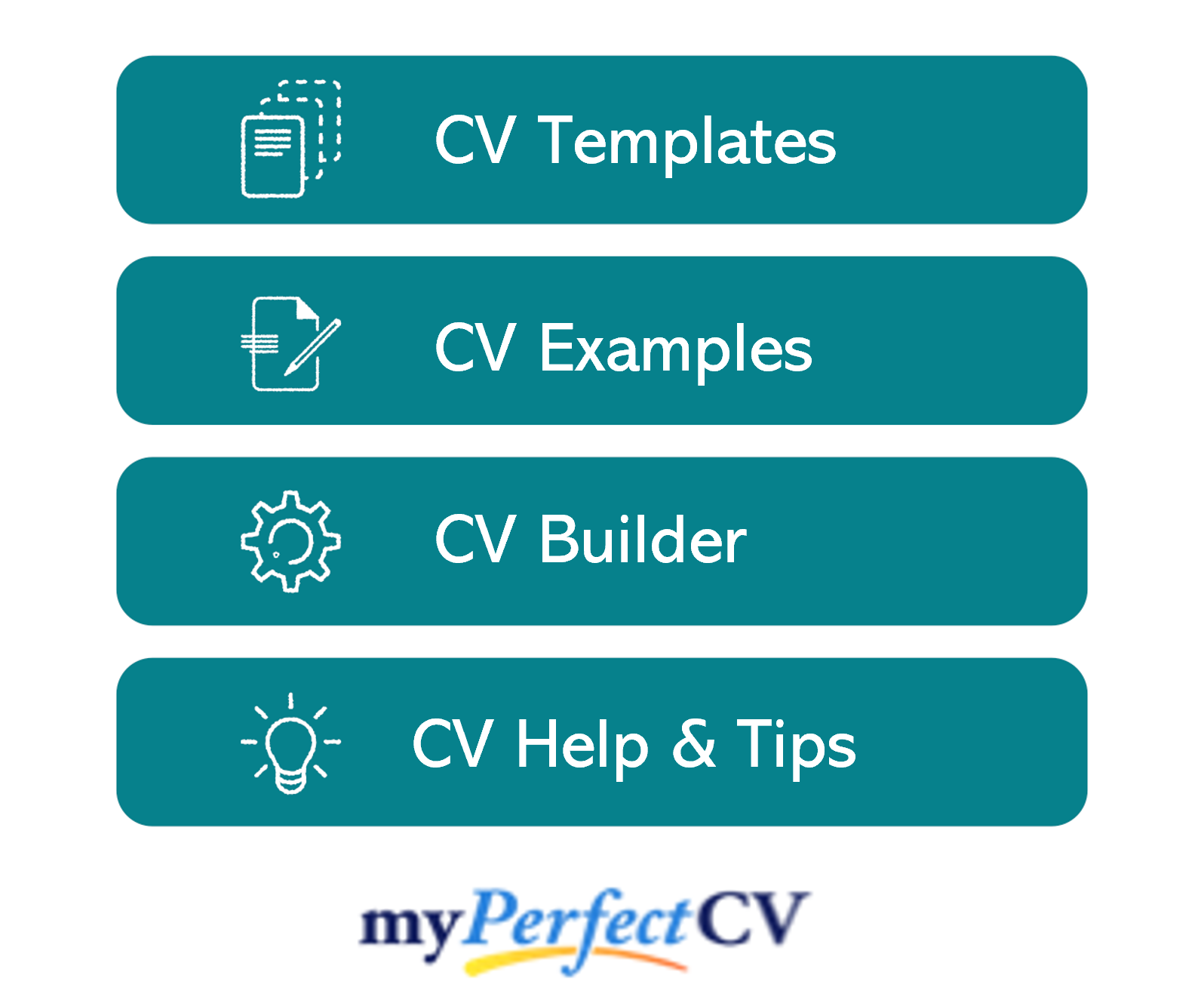 Work experience section
By now, you'll have hooked the reader's attention and need to show them how you apply your skills and knowledge in the workplace, to benefit your employers.
So, starting with your most recent role and working backwards to your older roles, create a thorough summary of your career history to date.
If you've held several roles and are struggling for space, cut down the descriptions for your oldest jobs.
Structuring each job
Whilst writing your CV, it's essential to look at it from the eyes of a recruiter.
If they're met with giant blocks of text which are impossible to navigate, they might get frustrated and skip onto the next CV.
Instead, make use of the 3-step structure shown below, to give them a pleasant reading experience.
Outline
Start with a 1-2 sentence summary of your role as a whole, detailing what the goal of your position was, who you reported to or managed, and the type of organisation you worked for.
Key responsibilities
Next, write up a punchy list of your daily duties and responsibilities, using bullet points.
Wherever you can, point out how you put your hard skills and knowledge to use – especially skills which are applicable to your target role.
Key achievements
Lastly, add impact by highlight 1-3 key achievements that you made within the role.
Struggling to think of an achievement? If it had a positive impact on your company, it counts.
For example, you might increased company profits, improved processes, or something simpler, such as going above and beyond to solve a customer's problem.
Sample job description for Senior Mechanical Engineer CV
Outline
Lead a team of mechanical engineers and designers in the development and applied testing of innovative solutions for Rolls-Royce's civil aerospace engines, optimising efficiency to drive revenue.
Key Responsibilities
Design and develop mechanical components and assemblies for Rolls-Royce's aerospace engines
Perform finite element analysis (FEA) and create CAD models for new and existing components
Write technical reports and presentations to communicate design decisions and recommendations
Assist with recruitment and mentor and develop junior engineers in the team
Quick tip: Create impressive job descriptions easily in our partner's CV Builder by adding pre-written job phrases for every industry and career stage.

Education and qualifications
At the bottom of your CV is your full education section. You can list your formal academic qualifications, such as:
As well as any specific Senior Mechanical Engineer qualifications that are essential to the jobs you are applying for. Note down the name of the qualification, the organisation at which you studied, and the date of completion.
Hobbies and interests
Although this is an optional section, it can be useful if your hobbies and interests will add further depth to your CV.
Interests which are related to the sector you are applying to, or which show transferable skills like leadership or teamwork, can worth listing.
On the other hand, generic hobbies like "going out with friends" won't add any value to your application, so are best left off your CV.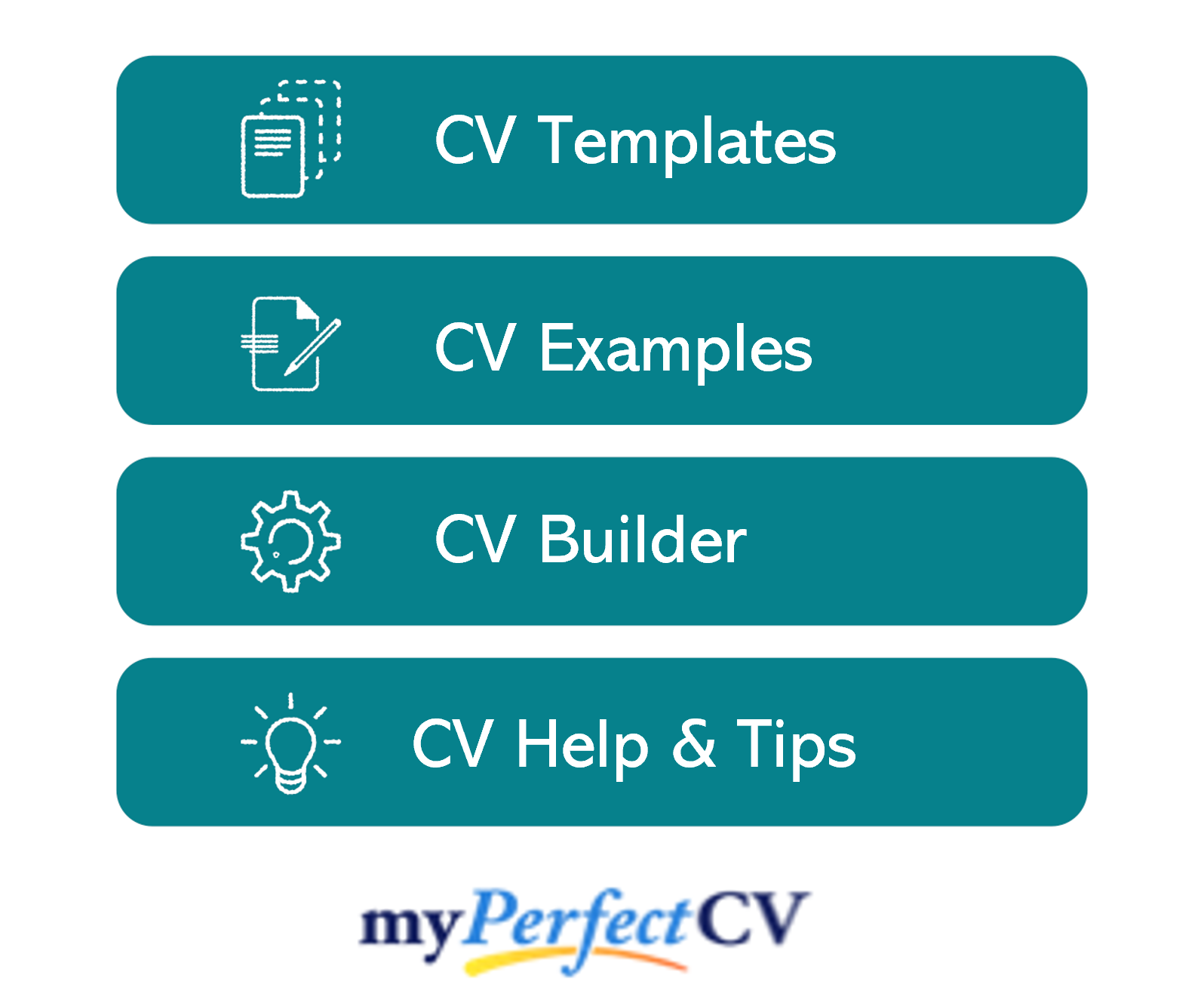 Creating a strong Senior Mechanical Engineer CV requires a blend of punchy content, considered structure and format, and heavy tailoring.
By creating a punchy profile and core skills list, you'll be able to hook recruiter's attention and ensure your CV gets read.
Remember that research and relevance is the key to a good CV, so research your target roles before you start writing and pack your CV with relevant skills.
Best of luck with your next application!