Human Resources plays a crucial role in any business and as the director, your job is to help the senior team with staffing, training and development schemes.
So, if you've got the business acumen and excellent interpersonal and communication skills to be successful in this role, recruiters want to know about it.
This means you need a standout CV that will help you secure an interview. Find out how to write one using our top tips and HR director CV example in the guide below.
Contents
| | |
| --- | --- |
| How to write a HR Director CV | |

HR Director CV example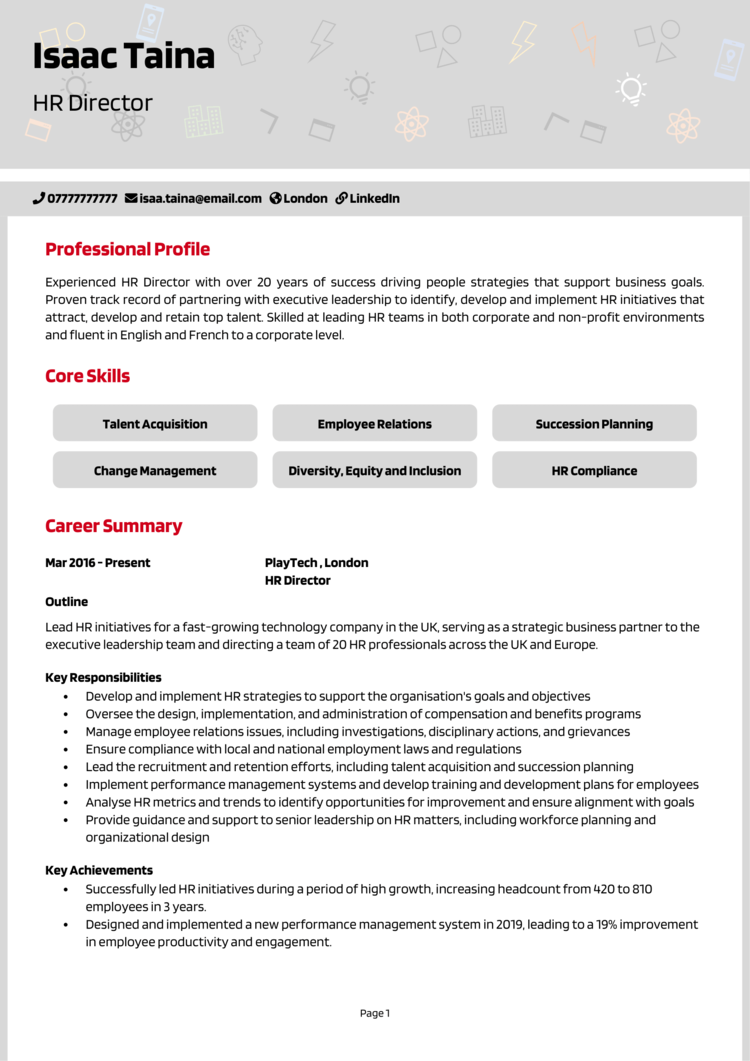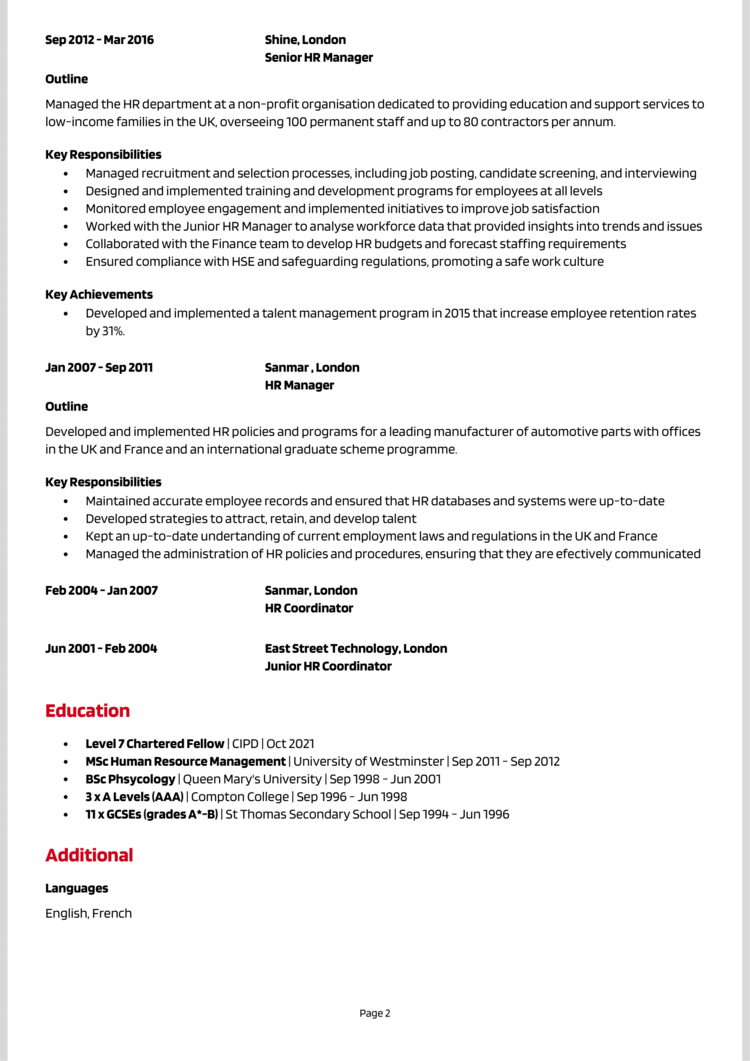 This CV example showcases the optimal structure and format for your HR Director CV, providing a pleasant reading experience for busy recruiters.
It also demonstrates the skills, experience and qualifications you should emphasize in your own CV to increase your chances of landing job interviews.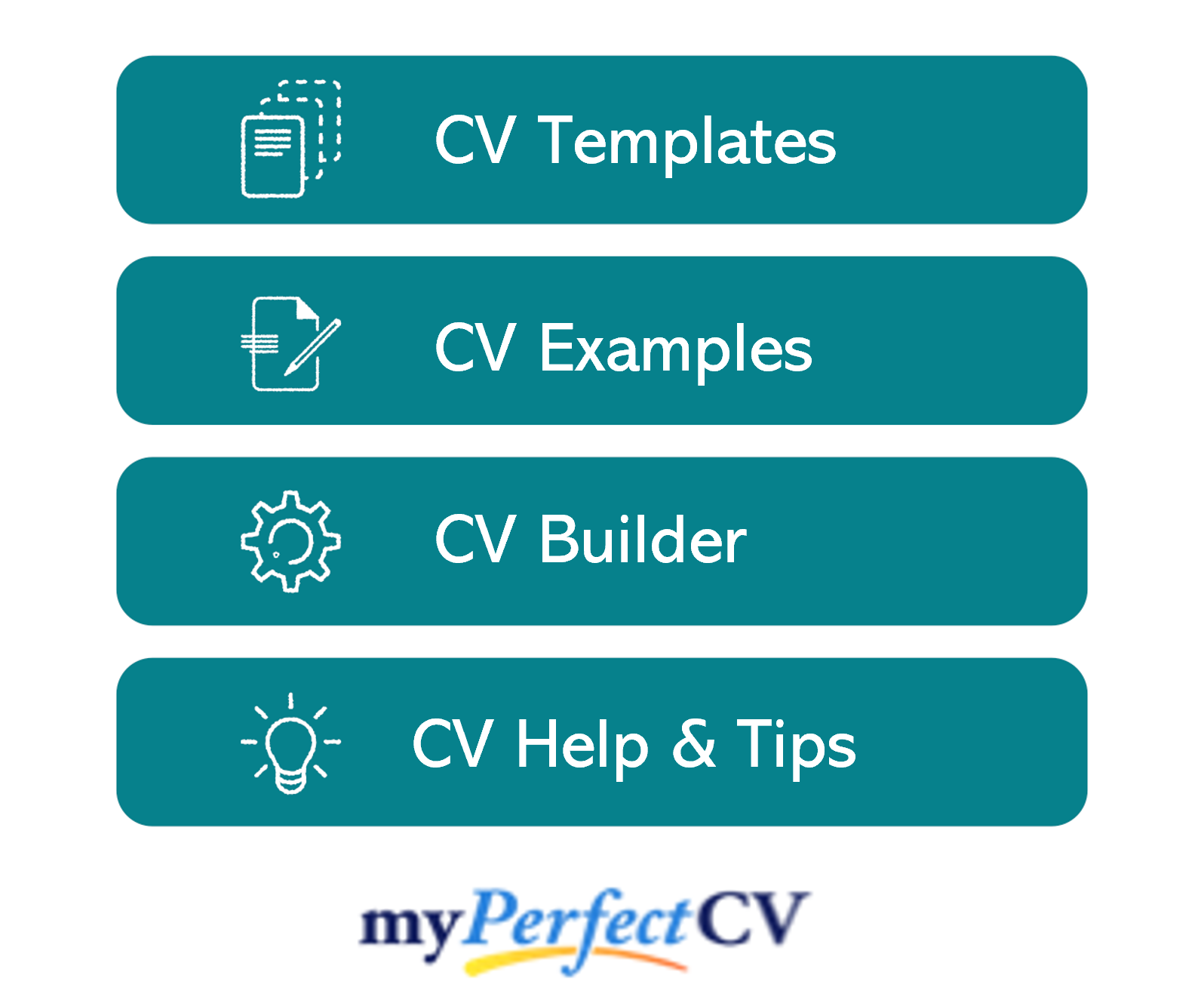 HR Director CV format and structure
In today's fast-paced job market, recruiters and employers are often short on time. If they can't locate the information they're searching for within a few seconds, it could result in them overlooking your application.
To avoid this happening, it's critical to structure and format your CV in a way that allows them to quickly identify your key skills and offerings, even when they're pressed for time.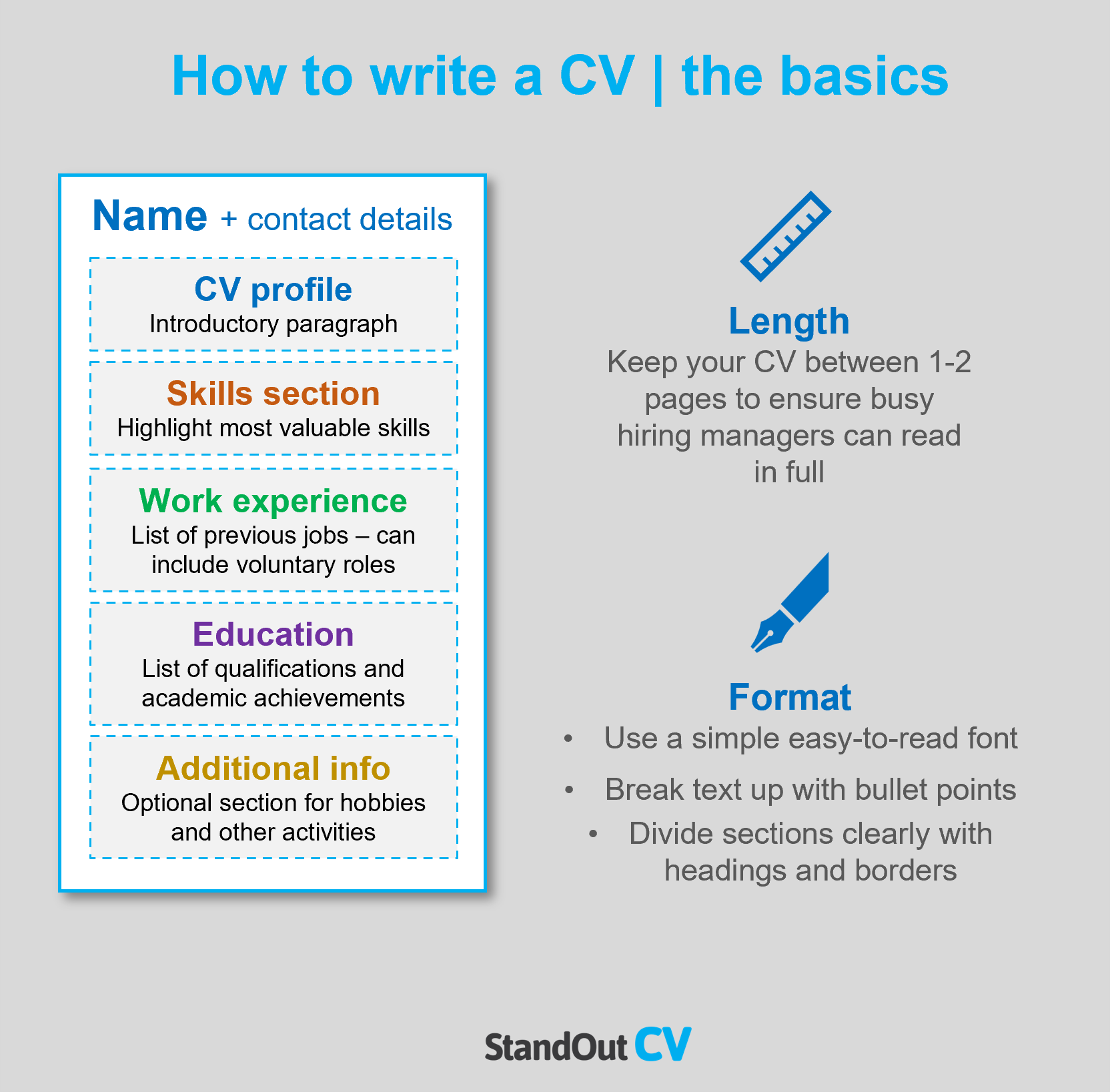 Tips for formatting your HR Director CV
Length: Whether you've got one year or three decades of experience, your CV should never be more than two sides of A4. Recruiters are busy people who're often juggling numerous roles and tasks, so they don't have time to read lengthy applications. If you're a recent graduate or don't have much industry experience, one side of A4 is fine.
Readability: Columns, lists, bullet points, bold text and subtle colour can all help to aid the readability of your CV. Your overarching goal should be to make the content as easy to read and navigate as possible, whilst also aiming to make your key skills and achievements stand out.
Design & format: When it comes to CV design, it's best to keep things simple and sleek. While elaborate designs certainly command attention, it's not always for the right reasons! Readability is key, so whatever you choose to do, make sure you prioritise readability above everything.
Photos: Profile photos or aren't a requirement for most industries, so you don't need to add one in the UK – but if you do, just make sure it looks professional
Quick tip: Creating a professional CV style can be difficult and time-consuming when using Microsoft Word or Google Docs. To create a winning CV quickly, try our partner's CV Builder and use one of their eye-catching professional CV templates.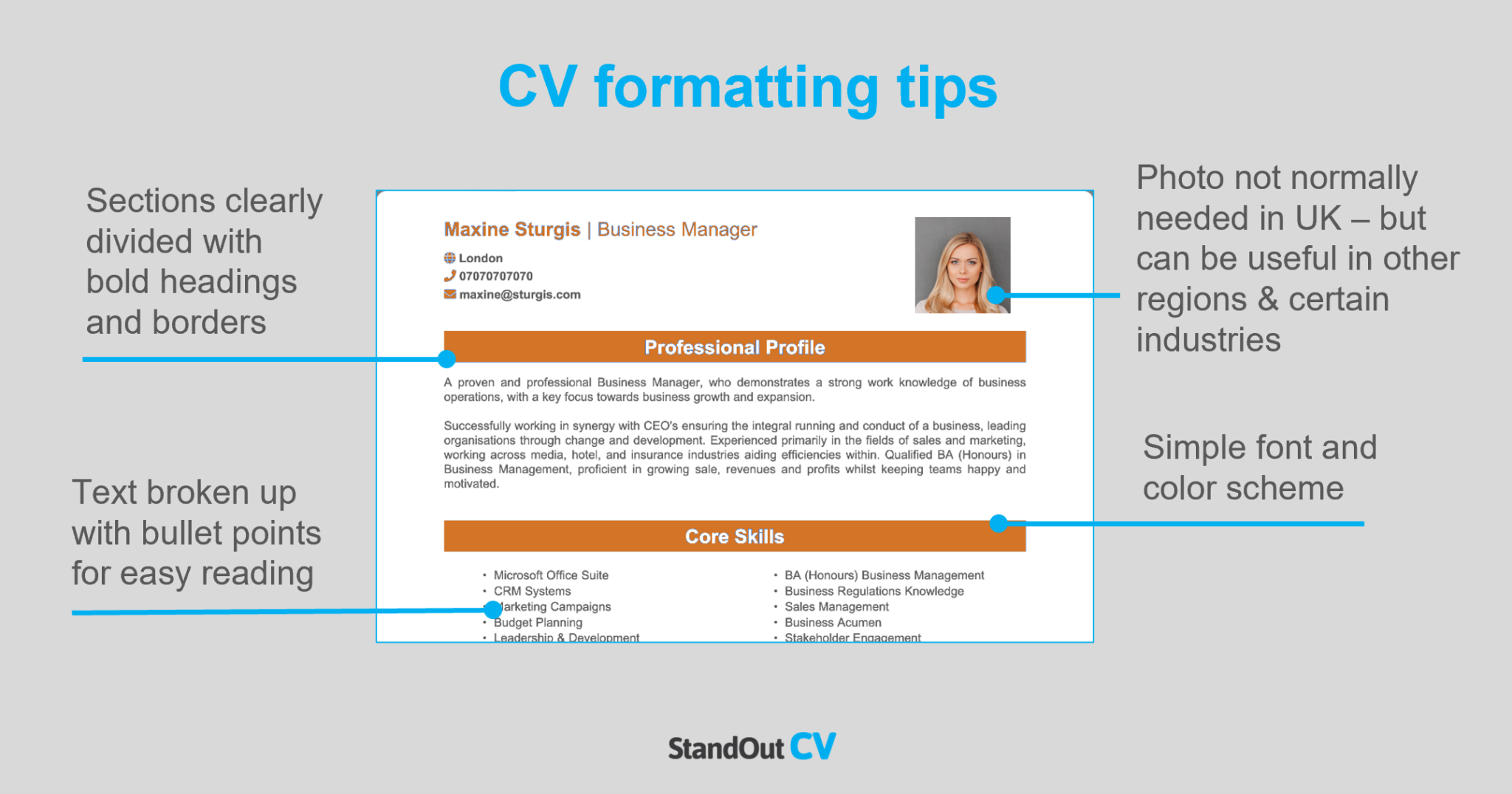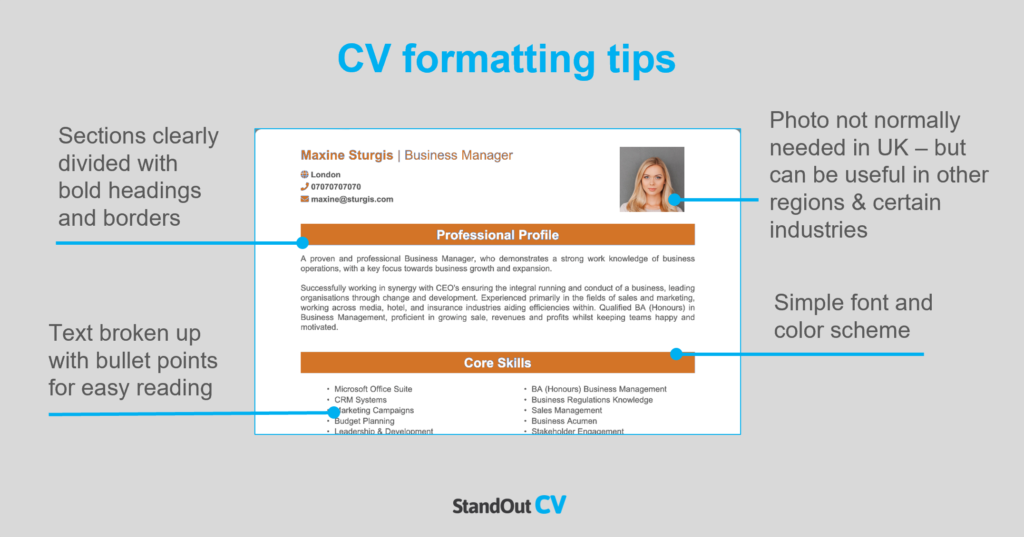 CV structure
As you write your CV, work to the simple but effective structure below:
Name and contact details – Pop them at the top of your CV, so it's easy for recruiters to contact you.
CV profile – Write a snappy overview of what makes you a good fit for the role; discussing your key experience, skills and accomplishments.
Core skills section – Add a short but snappy list of your relevant skills and knowledge.
Work experience – A list of your relevant work experience, starting with your current role.
Education – A summary of your relevant qualifications and professional/vocational training.
Hobbies and interests – An optional sections, which you could use to write a short description of any relevant hobbies or interests.
Now you understand the basic layout of a CV, here's what you should include in each section of yours.
Contact Details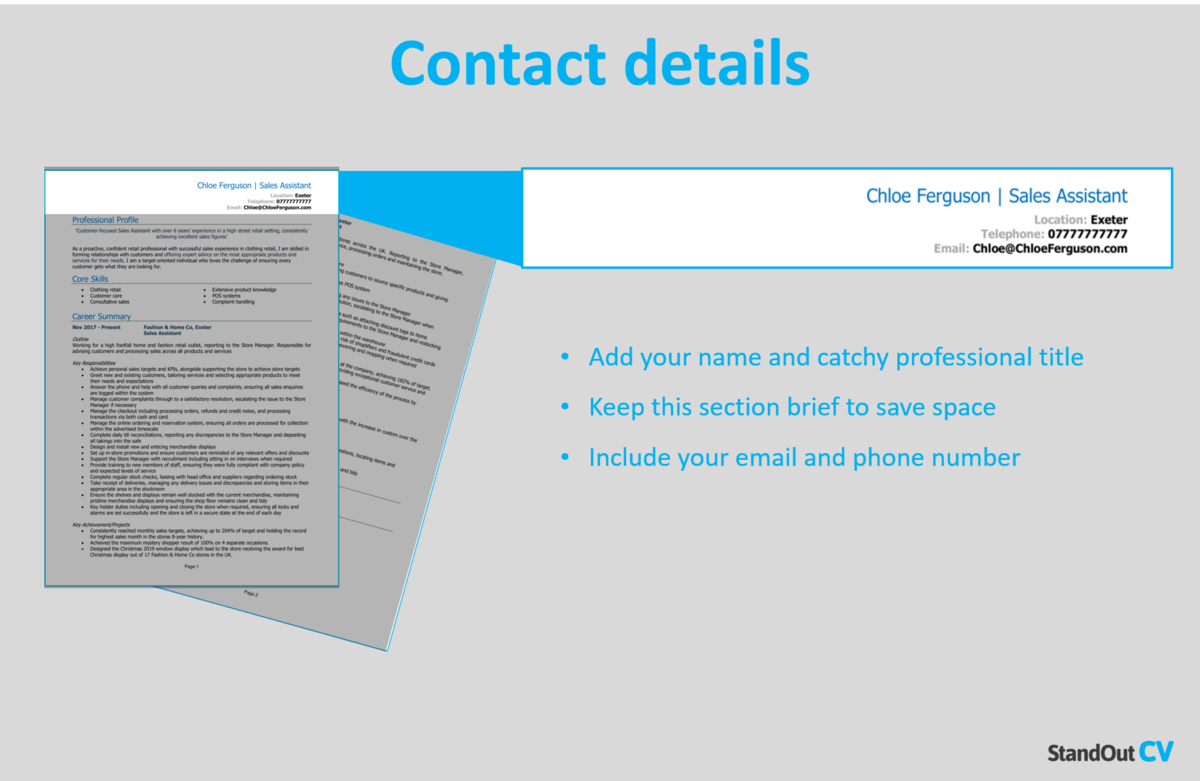 Write your contact details in the top corner of your CV, so that they're easy to find but don't take up too much space.
You only need to list your basic details, such as:
Mobile number
Email address
Location – Don't list your full address. Your town or city, such as 'Norwich' or 'Coventry' is perfect.
LinkedIn profile or portfolio URL – Remember to update these before listing them on an application.
HR Director CV Profile
Make a strong first impression with recruiters by starting your CV with an impactful profile (or personal statement for junior applicants).
This short introduction paragraph should summarise your skills, experience, and knowledge, highlighting your suitability for the job.
It should be compelling enough to encourage recruiters to read through the rest of your CV.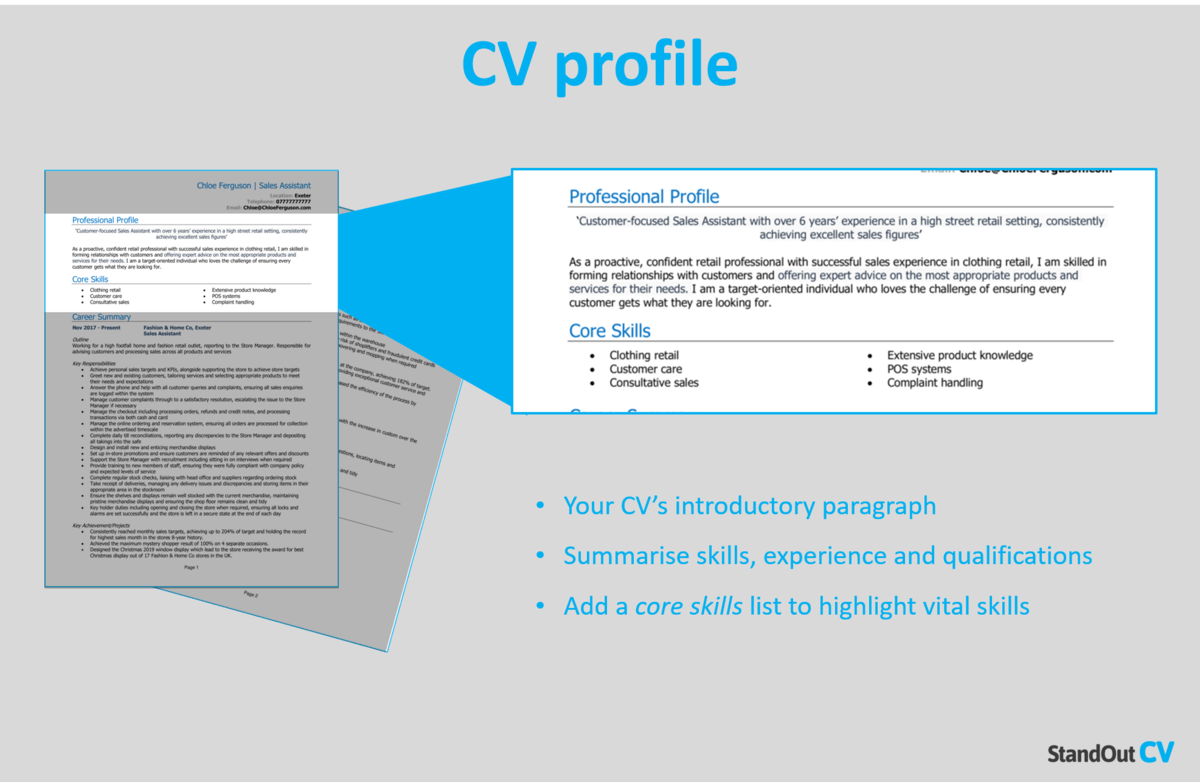 How to write a good CV profile:
Make it short and sharp: It might be tempting to submit a page-long CV profile, but recruiters won't have the time to read it. To ensure every word gets read, it's best to include high-level information only; sticking to a length of 3-5 lines.
Tailor it: No matter how much time you put into your CV profile, it won't impress if it's irrelevant to the role you're applying for. Before you start writing, make a list of the skills, knowledge and experience your target employer is looking for. Then, make sure to mention them in your CV profile and throughout the rest of your application.
Don't add an objective: Career goals and objectives are best suited to your cover letter, so don't waste space with them in your CV profile.
Avoid generic phrases: If your CV is riddled with clichès like "Dynamic thought-leader", hit that delete button. Phrases like these are like a broken record to recruiters, who read them countless times per day. Hard facts, skills, knowledge and results are sure to yield far better results.
Example CV profile for HR Director
Experienced HR Director with over 20 years of success driving people strategies that support business goals. Proven track record of partnering with executive leadership to identify, develop and implement HR initiatives that attract, develop, and retain top talent. Skilled at leading HR teams in both corporate and non-profit environments and fluent in English and French to a corporate level.
What to include in your HR Director CV profile?
Experience overview: Demonstrate your suitability for your target jobs by giving a high level summary of your previous work work experience, including the industries you have worked in, types of employer, and the type of roles you have previous experience of.
Targeted skills: Highlight your skills which are most relevant to HR Director jobs, to ensure that recruiters see your most in-demand skills as soon as they open your CV.
Important qualifications: Be sure to outline your relevant HR Director qualifications, so that anyone reading the CV can instantly see you are qualified for the jobs you are applying to.
Quick tip: If you are finding it difficult to write an attention-grabbing CV profile, choose from hundreds of pre-written profiles across all industries, and add one to your CV with one click in our partner's CV Builder. All profiles are written by recruitment experts and easily tailored to suit your unique skillset.
Core skills section
Add a core skills section below your profile to draw attention to your most applicable skills and make them stand out to readers.
This should consist of 2-3 columns of bullet points that emphasise your relevant skills.
Before creating this section, review the job description and compile a list of any specific skills, specializations, or knowledge needed. Incorporate these findings into your list to portray yourself as the ideal candidate for the position.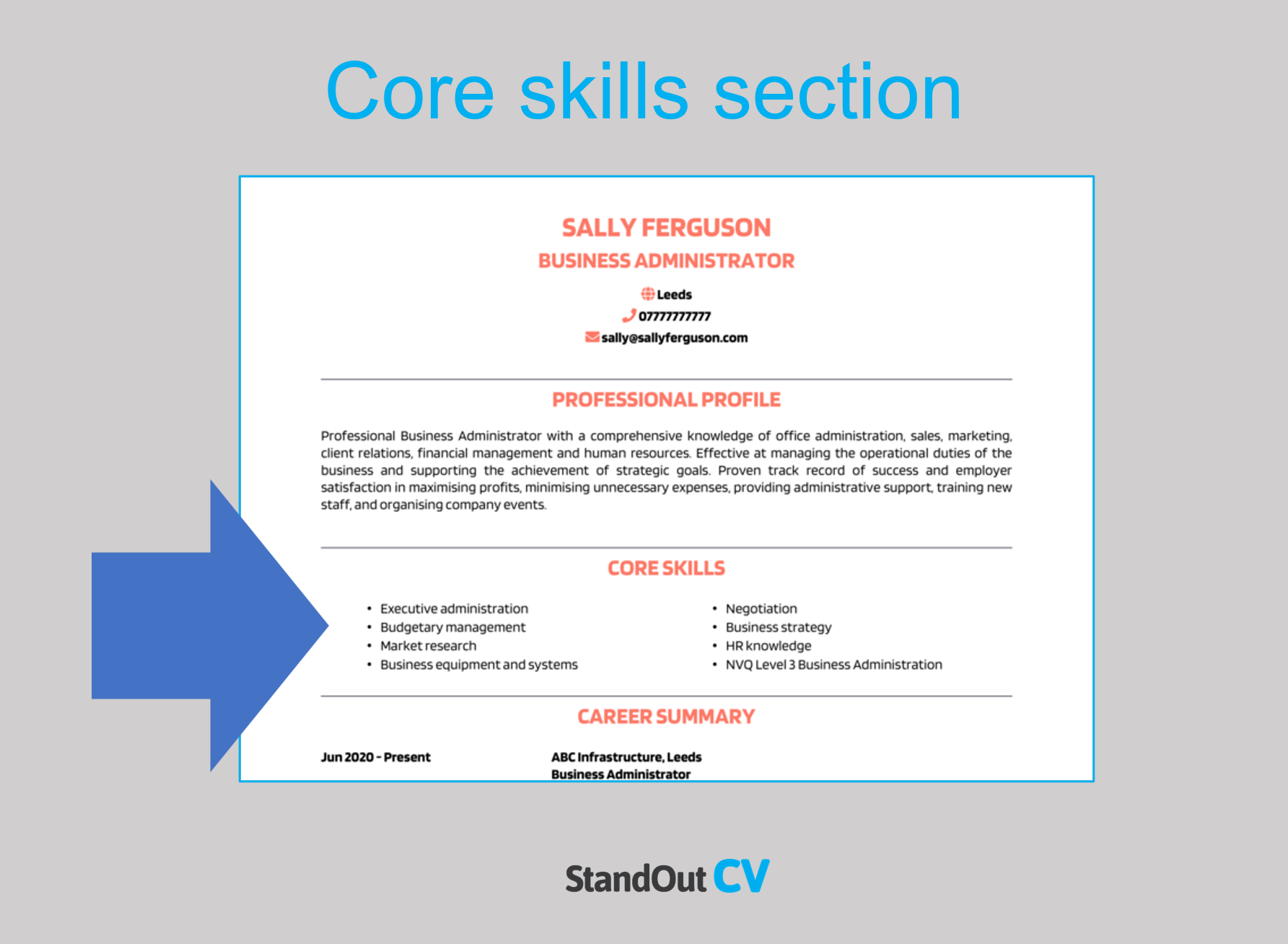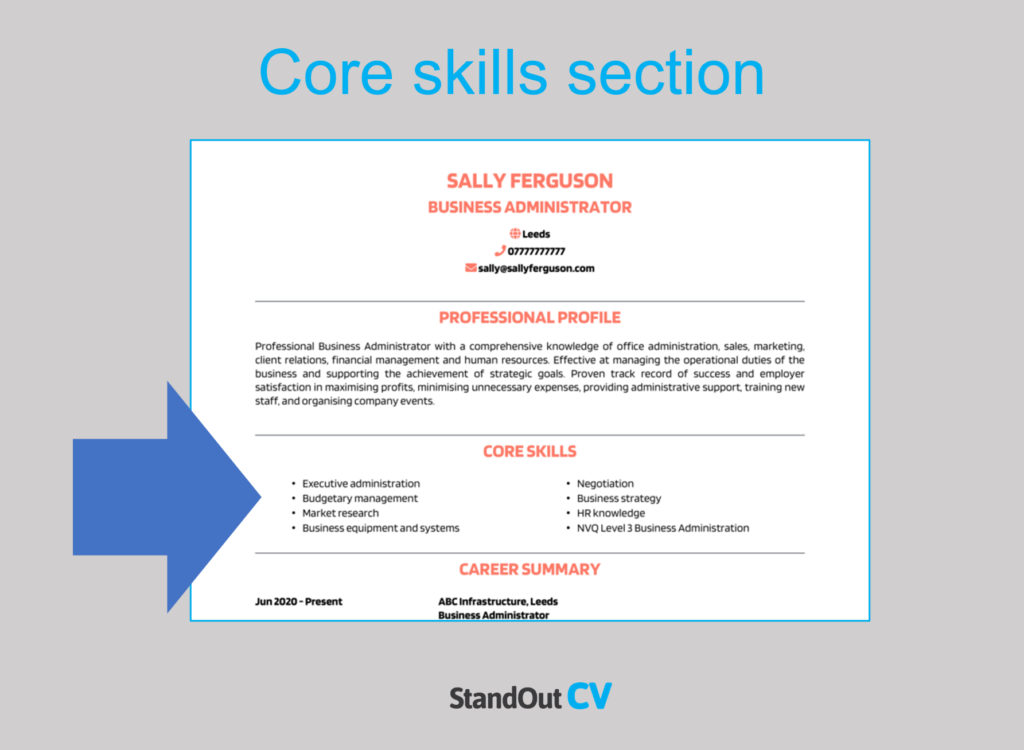 Important skills for your HR Director CV
Strategic HR Planning – Developing and implementing HR strategies aligned with organisational goals, considering factors like workforce planning, talent acquisition, and retention.
Employee Relations – Managing employee relations, handling conflicts, conducting investigations, and ensuring compliance with employment laws and regulations.
Talent Management – Proficiency in talent acquisition, performance management, employee development, and succession planning to build a high-performing workforce.
Compensation and Benefits – Utilising knowledge of compensation structures, benefits programs, and incentive schemes to attract and retain top talent while ensuring competitiveness and compliance.
HR Analytics – Utilising HR analytics tools and methodologies to analyse HR data, derive insights, and make data-driven decisions for HR strategies and initiatives.
Employment Law – Maintaining an in-depth understanding of employment law and regulations, including employment contracts, discrimination laws, health and safety regulations, and employee rights.
Change Management – Leading and managing organisational change initiatives, including mergers, acquisitions, restructurings, and cultural transformations, while minimising disruption and maximising employee engagement.
Performance Management – Designing and implementing performance management systems, setting performance goals, conducting performance evaluations, and providing feedback to enhance employee performance.
Leadership and Coaching – Leading the HR team, providing guidance and support, and coaching managers and employees on HR-related matters, fostering a positive work culture.
HR Policy Development – Developing and implementing HR policies and procedures that align with legal requirements, industry best practices, and the organisation's values and goals.
Quick tip: Our partner's CV Builder has thousands of in-demand skills for all industries and professions, that can be added to your CV in seconds – This will save you time and ensure you get noticed by recruiters.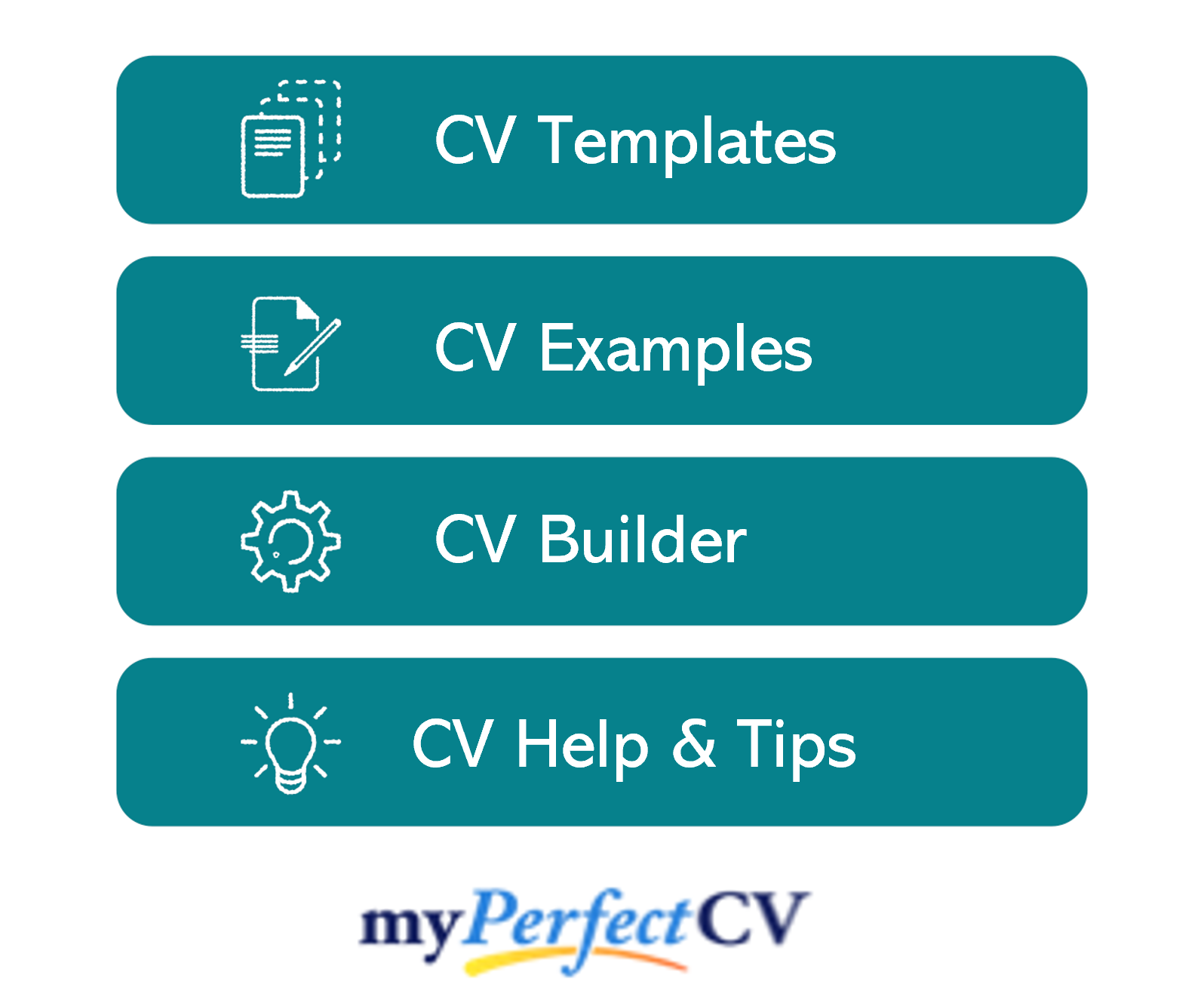 Work experience
Recruiters will be itching to know more about your relevant experience by now.
Kick-start this section with your most recent (or current) position, and work your way backwards through your history.
You can include voluntary and freelance work, too – as long as you're honest about the nature of the work.
Structuring each job
The structure of your work experience section can seriously affect its impact.
This is generally the biggest section of a CV, and with no thought to structure, it can look bulky and important information can get lost.
Use my 3-step structure below to allow for easy navigation, so employers can find what they are looking for:
Outline
Start with a 1-2 sentence summary of your role as a whole, detailing what the goal of your position was, who you reported to or managed, and the type of organisation you worked for.
Key responsibilities
Use bullet points to detail the key responsibilities of your role, highlighting hard skills, software and knowledge wherever you can.
Keep them short and sharp to make them easily digestible by readers.
Key achievements
Finish off by showcasing 1-3 key achievements made within the role.
This could be anything that had a positive effect on your company, clients or customers, such as saving time or money, receiving exemplary feedback or receiving an award.
Sample job description for HR Director CV
Outline
Lead HR initiatives for a fast-growing technology company in the UK, serving as a strategic business partner to the executive leadership team and directing a team of 20 HR professionals across the UK and Europe.
Key Responsibilities
Develop and implement HR strategies to support the organisation's goals and objectives
Oversee the design, implementation, and administration of compensation and benefits programs
Manage employee relations issues, including investigations, disciplinary actions, and grievances
Ensure compliance with local and national employment laws and regulations
Quick tip: Create impressive job descriptions easily in our partner's CV Builder by adding pre-written job phrases for every industry and career stage.

Education section
Although there should be mentions of your highest and most relevant qualifications earlier on in your CV, save your exhaustive list of qualifications for the bottom.
If you're an experienced candidate, simply include the qualifications that are highly relevant to HR Director roles.
However, less experienced candidates can provide a more thorough list of qualifications, including A-Levels and GCSEs.
You can also dedicate more space to your degree, discussing relevant exams, assignments and modules in more detail, if your target employers consider them to be important.
Hobbies and interests
The hobbies and interests CV section isn't mandatory, so don't worry if you're out of room by this point.
However, if you have an interesting hobby, or an interest that could make you seem more suitable for the role, then certainly think about adding.
Be careful what you include though… Only consider hobbies that exhibit skills that are required for roles as a HR Director, or transferable workplace skills.
There is never any need to tell employers that you like to watch TV and eat out.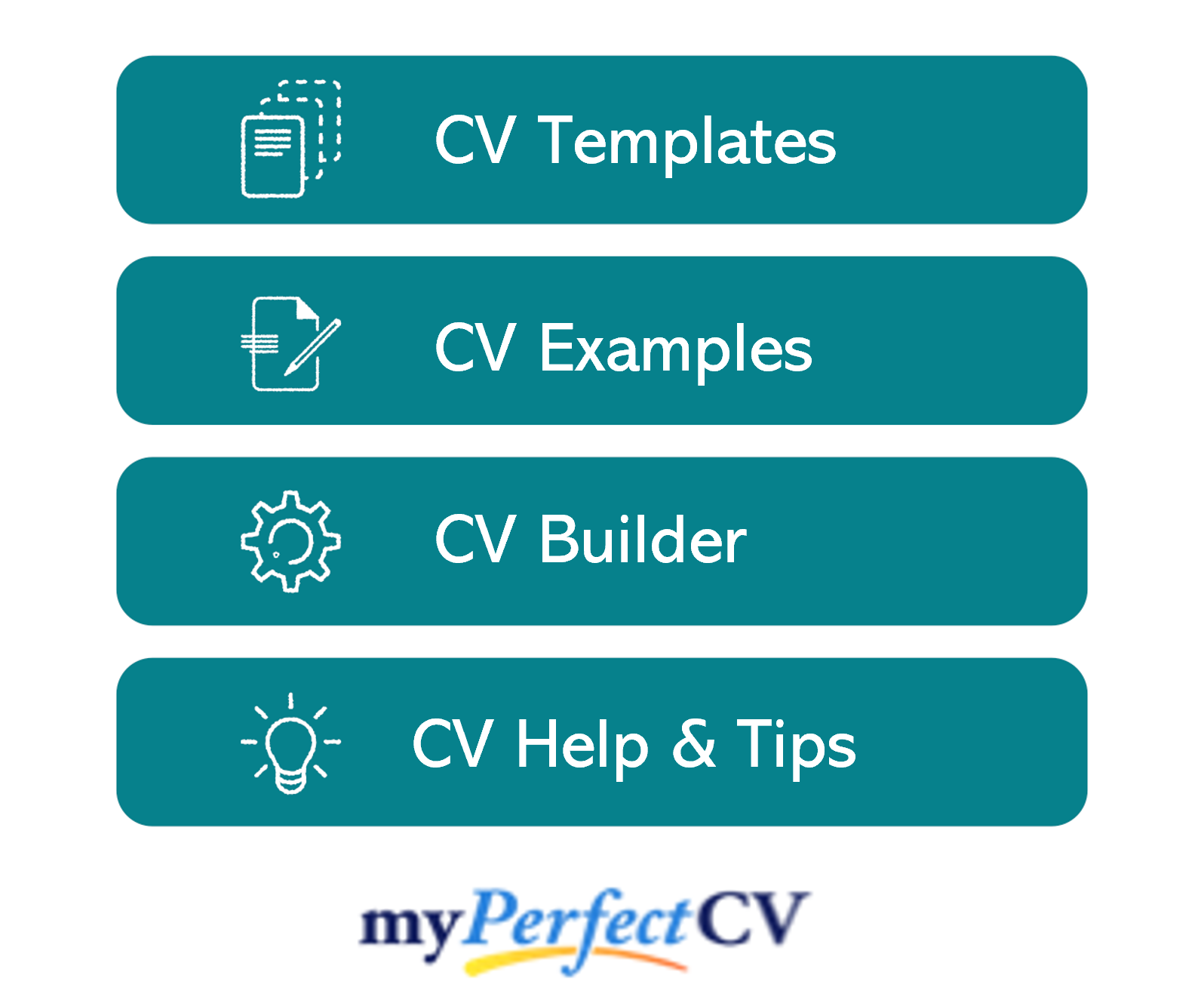 When putting together your HR Director CV, there are a few key points to remember.
Always tailor your CV to the target role, even if it means creating several versions for different roles.
Additionally, remember that the structure and format of your CV needs just as much attention as the content.
Good luck with your job search!