In today's digital world, UX designers are in high demand. But just because you've got a sought-after skills set, it doesn't mean you're guaranteed the job.
You still need to create an impressive and detailed application, and your cover letter could be the key to setting yourself apart from other candidates.
So make the most of our step-by-step guide below, checking out our top tips and UX designer cover letter examples to boost your chances of securing an interview.

UX Designer cover letter example 1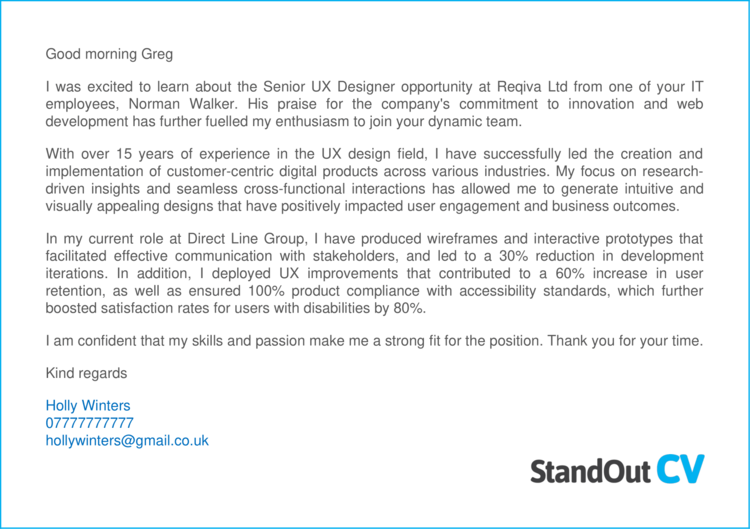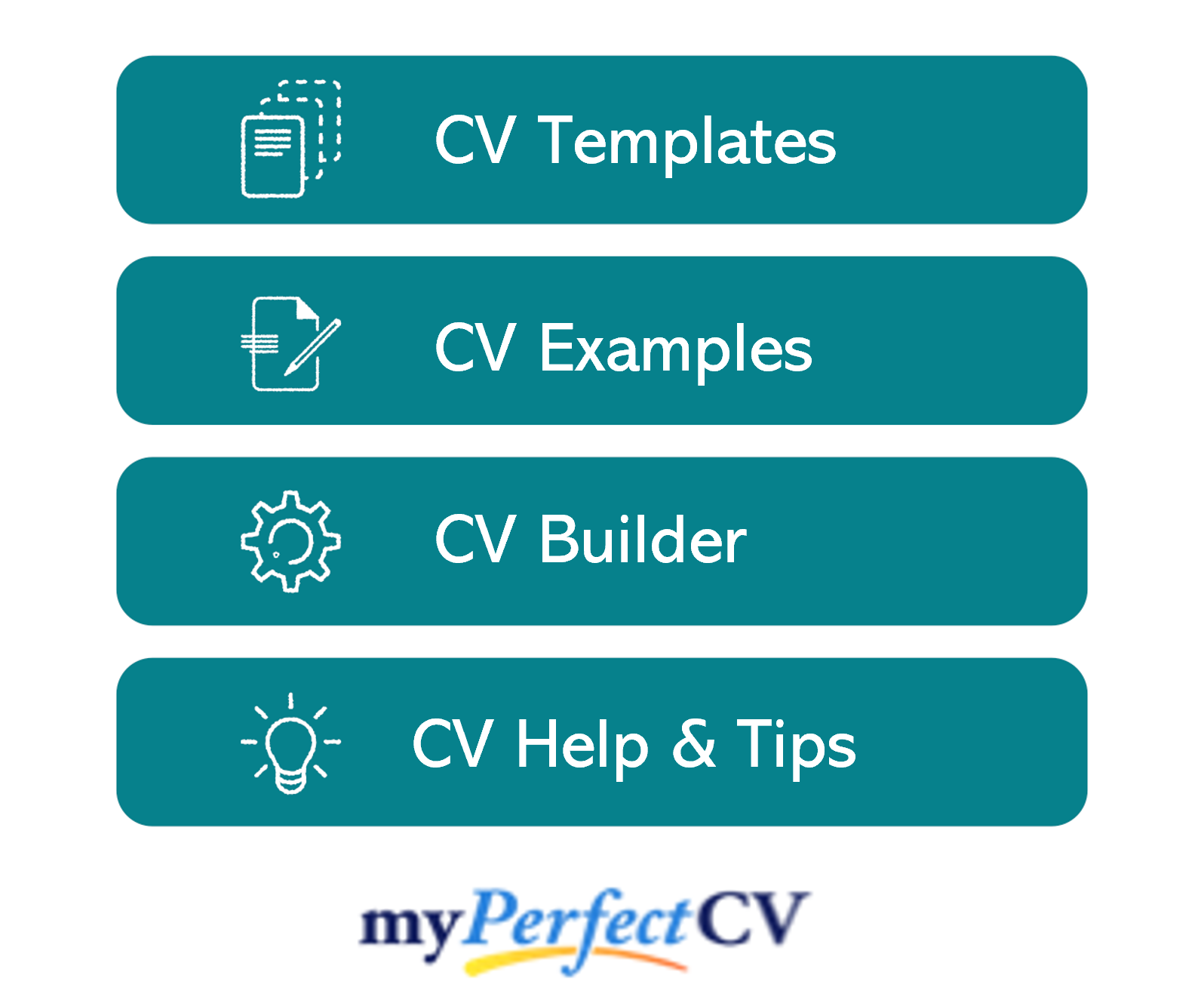 UX Designer cover letter example 2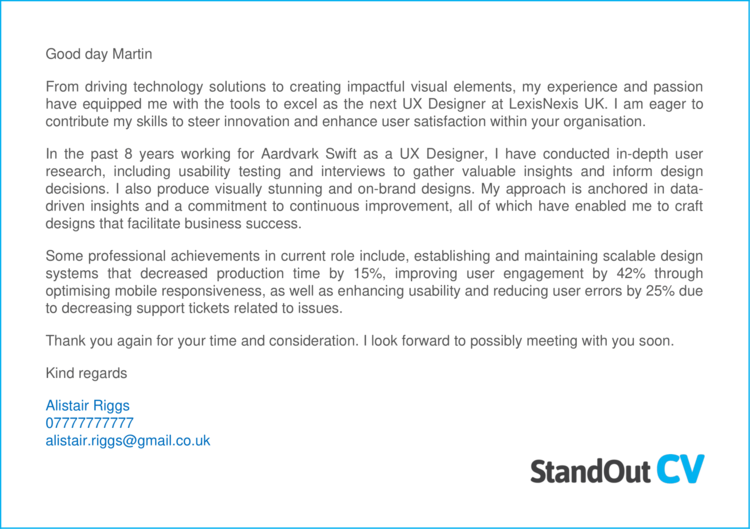 UX Designer cover letter example 3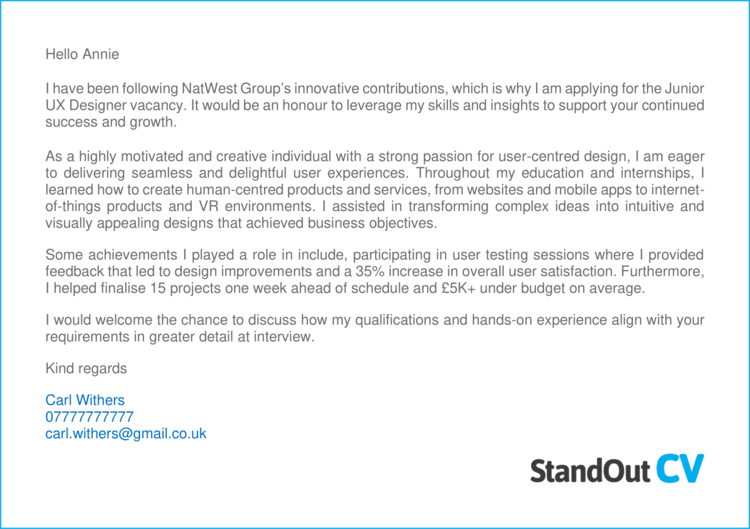 These 3 UX Designer cover letter examples should provide you with a good steer on how to write your own cover letter, and the general structure to follow.
Our simple step-by-step guide below provides some more detailed advice on how you can craft a winning cover letter for yourself, that will ensure your CV gets opened.
How to write a UX Designer cover letter
Here's how you can write your own eye-catching cover letter, broken down into simple steps.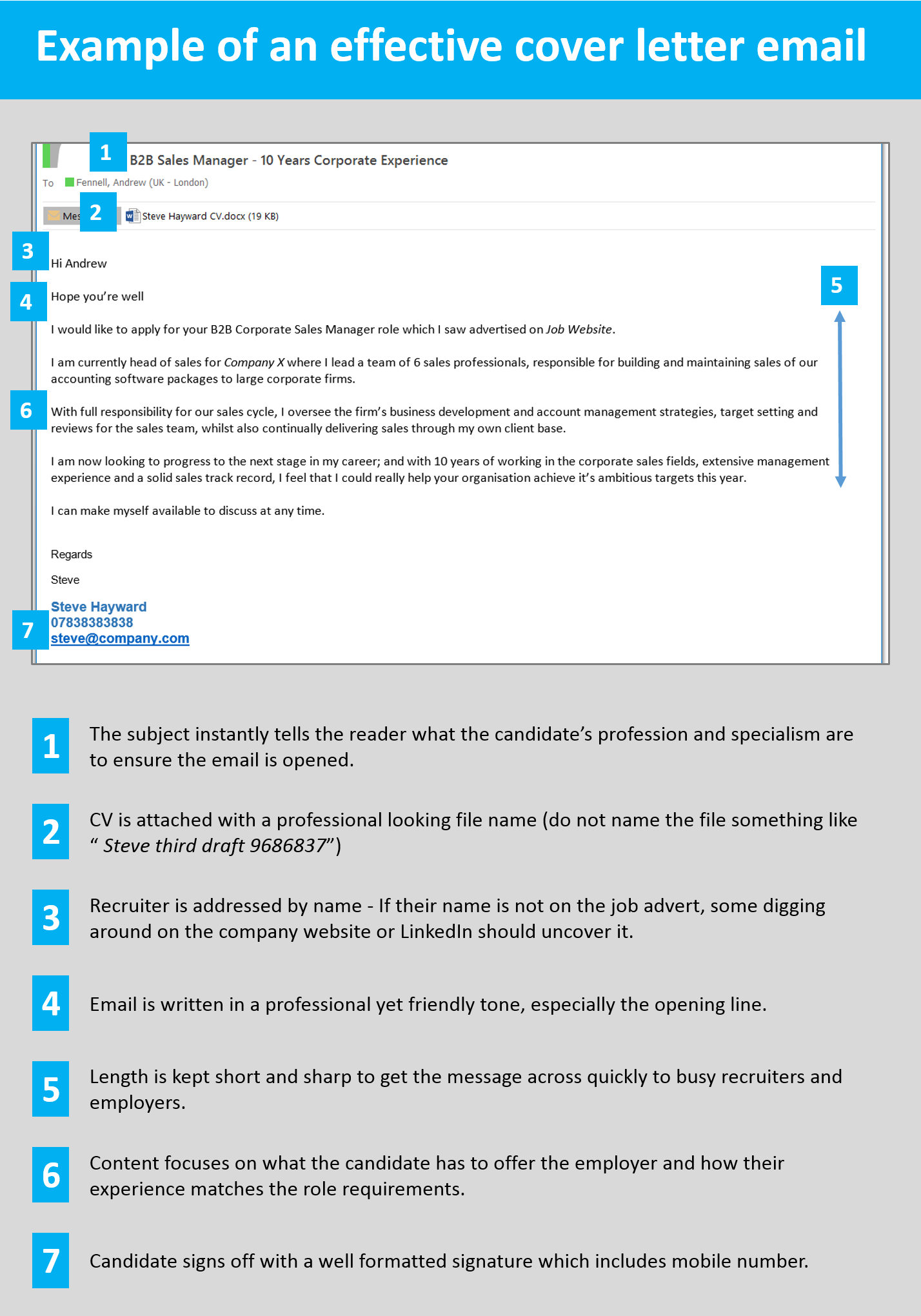 Write your cover letter in the body of an email/message
When writing your UX Designer cover letter, it's best to type the content into the body of your email (or the job site messaging system) and not to attach the cover letter as a separate document.
This ensures that your cover letter gets seen as soon as a recruiter or employer opens your message.
If you attach the cover letter as a document, you're making the reader go through an unnecessary step of opening the document before reading it.
If it's in the body of the message itself, it will be seen instantly, which hugely increases the chances of it being read.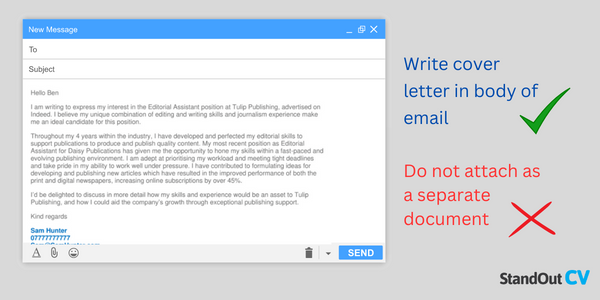 Start with a friendly greeting

Start you cover letter with a greeting that is professional but friendly.
This will build rapport with the recruiter whilst showing your professionalism.
Hi, hope you're well
Hi [insert recruiter name]
Hi [insert department/team name]
Avoid overly formal greetings like "Dear sir/madam" unless applying to very traditional companies.
How to find the contact's name?
Addressing the recruitment contact by name is an excellent way to start building a strong relationship. If it is not listed in the job advert, try these methods to find it.
Check out the company website and look at their About page. If you see a hiring manager, HR person or internal recruiter, use their name. You could also try to figure out who would be your manager in the role and use their name.
Head to LinkedIn, search for the company and scan through the list of employees. Most professionals are on LinkedIn these days, so this is a good bet.
Identify the role you are applying for
After you have greeted the recruiter, it's important to state the job you are applying to.
Recruiters are often managing multiple vacancies, so they need to know exactly which job you are referring to.
Be as specific as possible and use a reference number if you can find one.
Here are some examples you can use;
I am interested in applying for the role of admin assistant with your organisation.
I would like to apply for the role of Sales assistant (Ref: 4057393)
I would like to express my interest in the customer service vacancy within your retail department
I saw your advertisement for a trainee project manager on Reed and would like to apply for the role.
Highlight your suitability
The main purpose of your cover letter is to excite recruiters and make them eager to open your CV. And you achieve this by quickly demonstrating your suitability to the job you are applying for.
Take a look at the job adverts you are applying for, and make note of the most important skills being asked for.
Then, when you write your cover letter, make your suitability the focal point.
Explain how you meet the candidate requirements fully, and why you are so well suited to carry out the job.
This will give recruiters all the encouragement they need to open your CV and consider your application.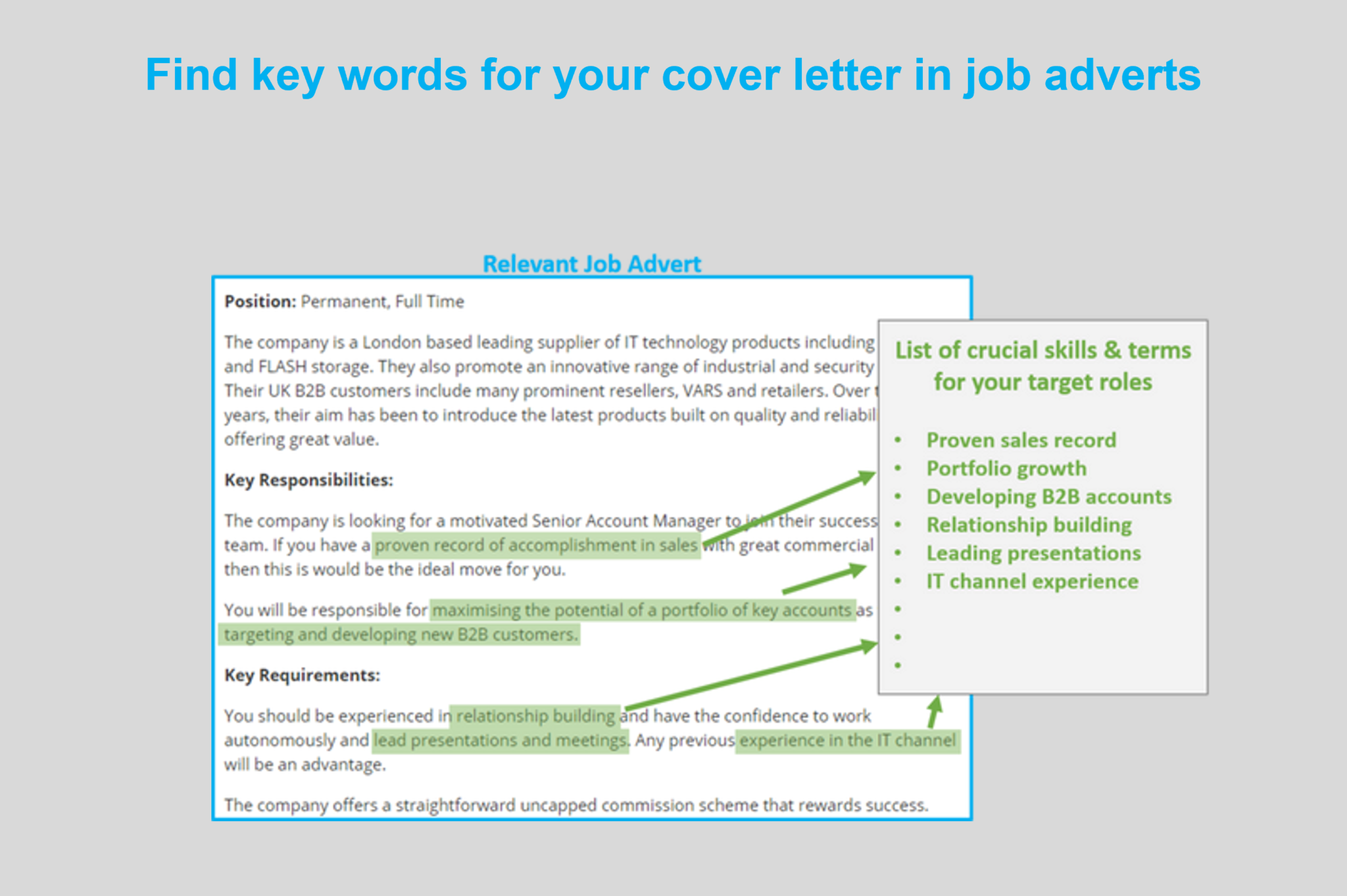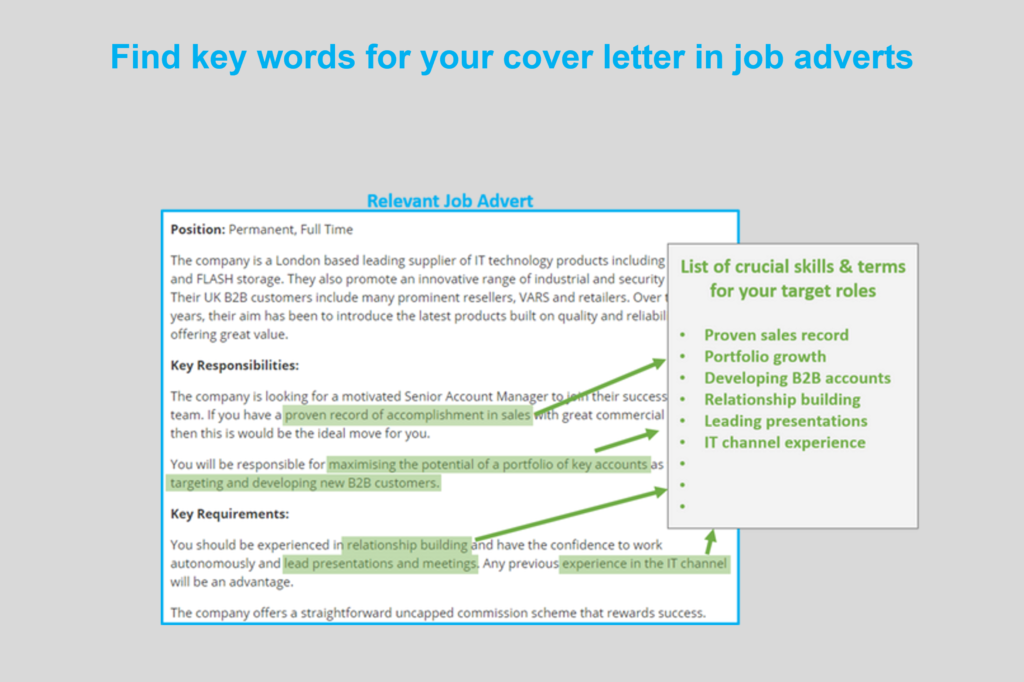 Keep it short and sharp
It is best to keep your cover letter brief if you want to ensure you hold the attention of busy recruiters and hiring managers. A lengthy cover letter will probably not get read in full, so keep yours to around 3-6 sentences and save the real detail for your CV.
Remember the purpose of your cover letter is to quickly get recruiters to notice you and encourage them to open your CV, so it only needs to include the highlights of your experience.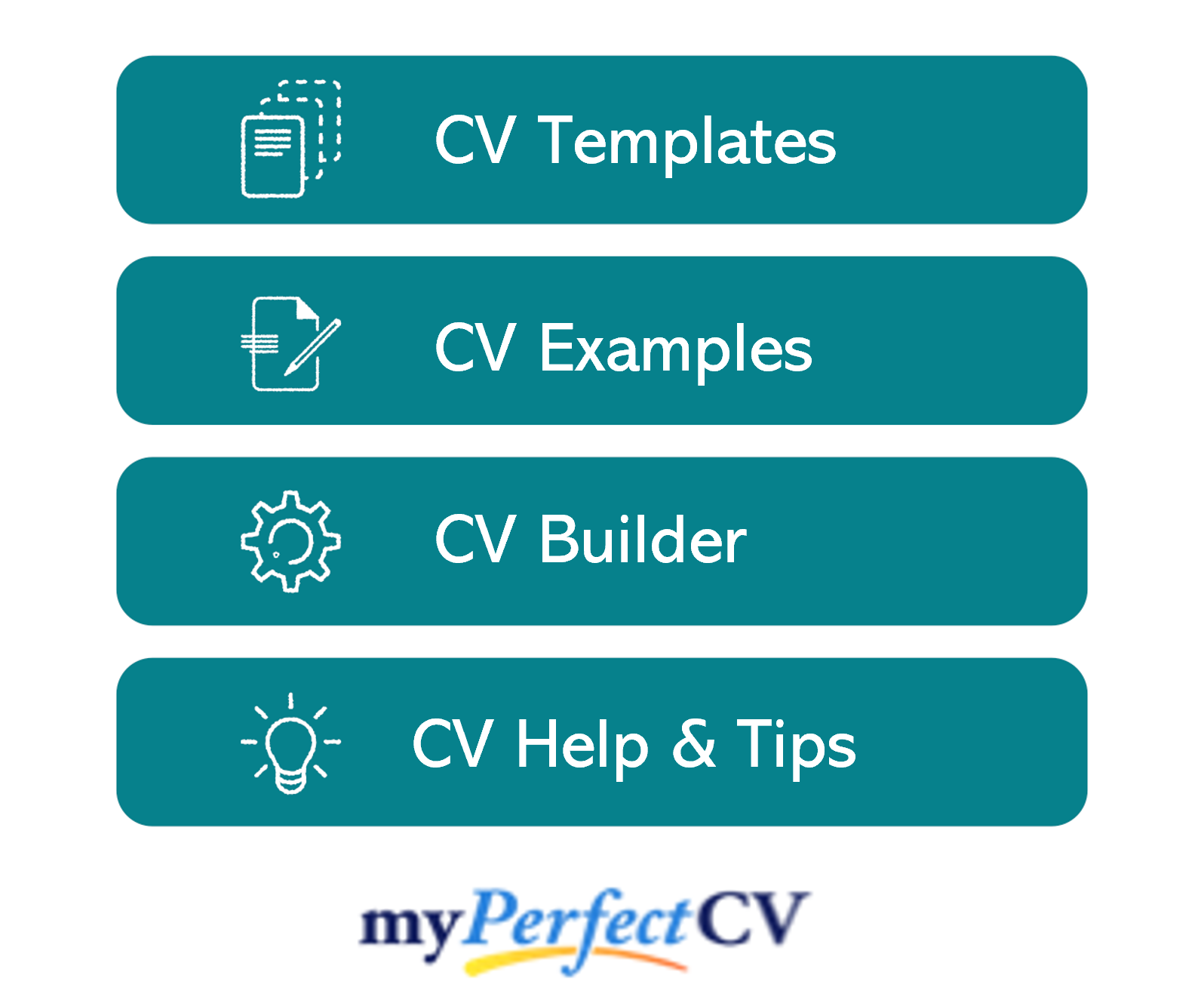 Sign off professionally
To round of your cover letter, add a professional signature to the bottom, giving recruiters your vital contact information.
This not only gives various means of contacting you, it also looks really professional and shows that you know how to communicate in the workplace.
Include the following points;
A friendly sign off – e.g. "Warm regards"
Your full name
Phone number (one you can answer quickly)
Email address
Optional
Profession title
Professional social network – e.g. LinkedIn
Here is an example signature;
Warm regards,
Gerald Baker
Senior Accountant
07887500404
Gbaker213@hotmail.com
LinkedIn
Quick tip: To save yourself from having to write your signature every time you send a job application email, you can save it within your email drafts, or on a separate document that you could copy in.

What to include in your UX Designer cover letter
So, what type of information should you write about in your UX Designer cover letter?
The specifics will obviously depend on your profession and the jobs you are applying to, but these are the key areas you should be covering.
Your industry experience – Tell recruiters the types of companies you have been working for and the roles you have held in the past.
Your qualifications – Highlight your most important relevant qualifications to show employers you are qualified to do the roles you are applying for.
The impact you have made – Demonstrate the positive impact you have made for employers in previous jobs. Have you saved money? Improved processes? Made customers happy?
Your reasons for moving – Employers will want to know why you are leaving your current/previous role, so provide them with a brief explanation here.
Your availability – When will you be able to start a new job? Check your current contract to find out your notice period if you are in a position already.
UX Designer cover letter templates
Copy and paste these UX Designer cover letter templates to get a head start on your own.
Template 1
Good morning, Greg
I was excited to learn about the Senior UX Designer opportunity at Reqiva Ltd from one of your IT employees, Norman Walker. His praise for the company's commitment to innovation and web development has further fuelled my enthusiasm to join your dynamic team.
With over 15 years of experience in the UX design field, I have successfully led the creation and implementation of customer-centric digital products across various industries. My focus on research driven insights and seamless cross-functional interactions has allowed me to generate intuitive and visually appealing designs that have positively impacted user engagement and business outcomes.
In my current role at Direct Line Group, I have produced wireframes and interactive prototypes that facilitated effective communication with stakeholders and led to a 30% reduction in development iterations. In addition, I deployed UX improvements that contributed to a 60% increase in user retention, as well as ensured 100% product compliance with accessibility standards, which further boosted satisfaction rates for users with disabilities by 80%.
I am confident that my skills and passion make me a strong fit for the position. Thank you for your time.
Kind regards
Holly Winters
Template 2
Good day Martin
From driving technology solutions to creating impactful visual elements, my experience and passion have equipped me with the tools to excel as the next UX Designer at LexisNexis UK. I am eager to contribute my skills to steer innovation and enhance user satisfaction within your organisation.
In the past 8 years working for Aardvark Swift as a UX Designer, I have conducted in-depth user research, including usability testing and interviews to gather valuable insights and inform design decisions. I also produce visually stunning and on-brand designs. My approach is anchored in data driven insights and a commitment to continuous improvement, all of which have enabled me to craft designs that facilitate business success.
Some professional achievements in current role include, establishing and maintaining scalable design systems that decreased production time by 15%, improving user engagement by 42% through optimising mobile responsiveness, as well as enhancing usability and reducing user errors by 25% due to decreasing support tickets related to issues.
Thank you again for your time and consideration. I look forward to possibly meeting with you soon.
Kind regards
Alistair Riggs
Template 3
Hello Annie
I have been following NatWest Group's innovative contributions, which is why I am applying for the Junior UX Designer vacancy. It would be an honour to leverage my skills and insights to support your continued success and growth.
As a highly motivated and creative individual with a strong passion for user-centred design, I am eager to delivering seamless and delightful user experiences. Throughout my education and internships, I learned how to create human-centred products and services, from websites and mobile apps to internet-of-things products and VR environments. I assisted in transforming complex ideas into intuitive and visually appealing designs that achieved business objectives.
Some achievements I played a role in include, participating in user testing sessions where I provided feedback that led to design improvements and a 35% increase in overall user satisfaction. Furthermore, I helped finalise 15 projects one week ahead of schedule and £5K+ under budget on average.
I would welcome the chance to discuss how my qualifications and hands-on experience align with your requirements in greater detail at interview.
Kind regards
Carl Withers
Writing a strong attention-grabbing cover letter is a vital step in landing a good UX Designer job.
Use the tips, strategies and examples above to get more responses from you job applications and start lining job interview up.
Good luck with your job search!