You can tell an entire story in just 280 characters, yet writing a cover letter feels almost impossible.
But if you want to secure your next executive role, you need to put your creativity to good use and learn how to market your skills and experience.
We can help you to do just that with our step-by-step guide below, complete with social media executive cover letter examples to inspire you.

Social Media Executive cover letter example 1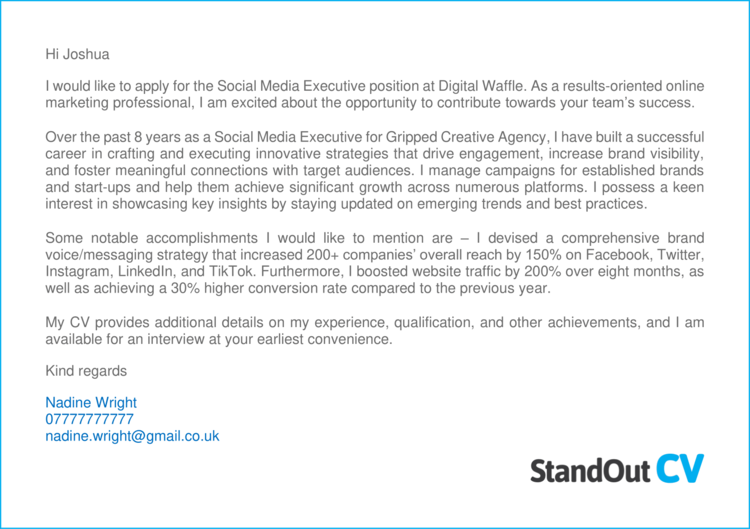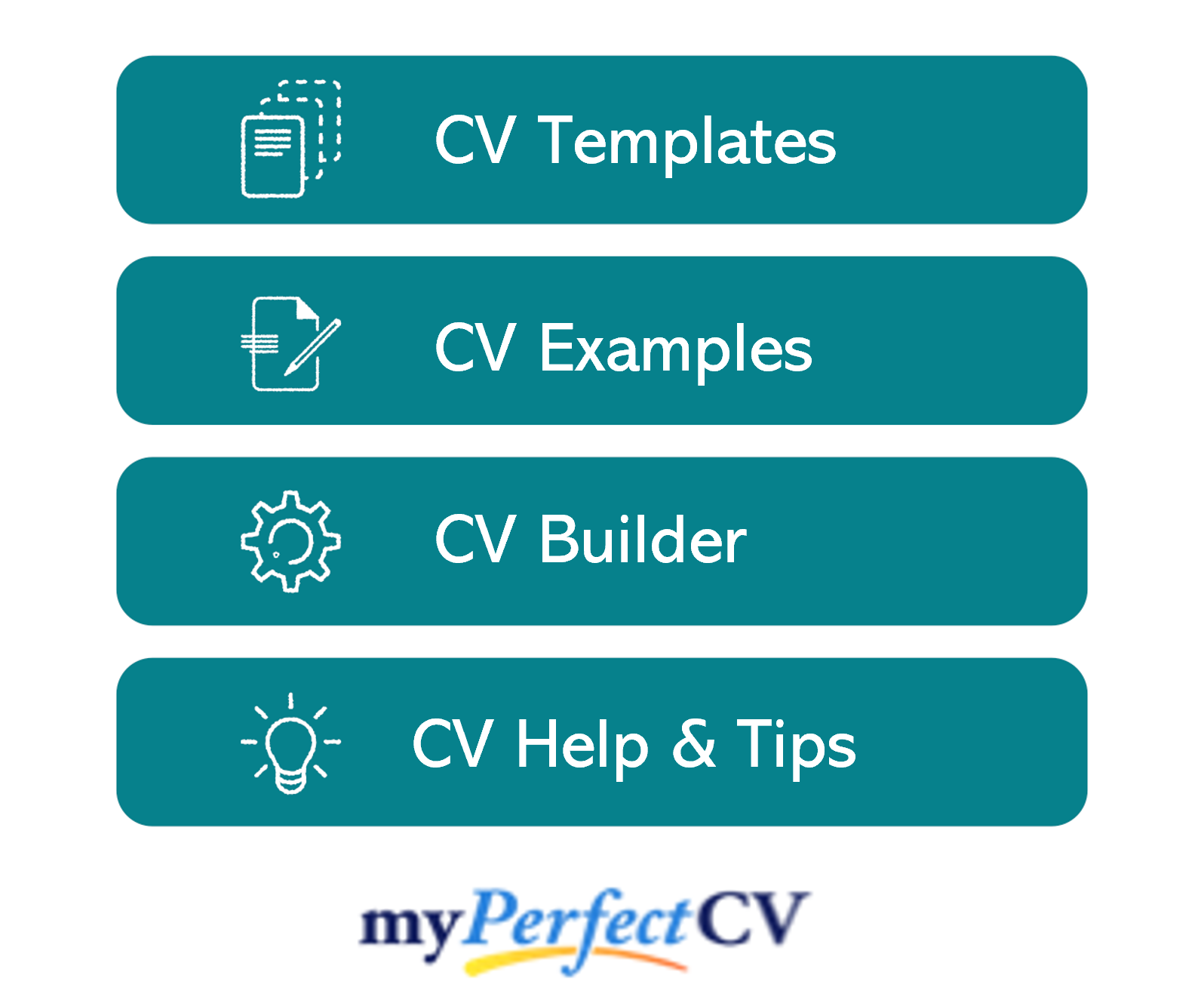 Social Media Executive cover letter example 2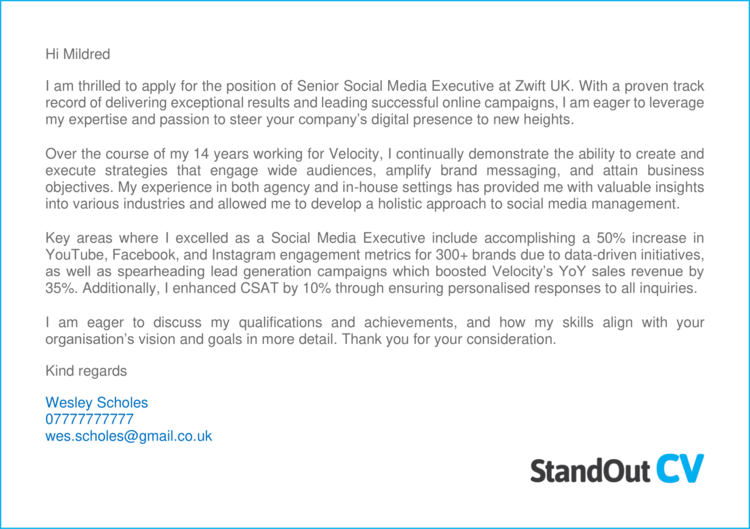 Social Media Executive cover letter example 3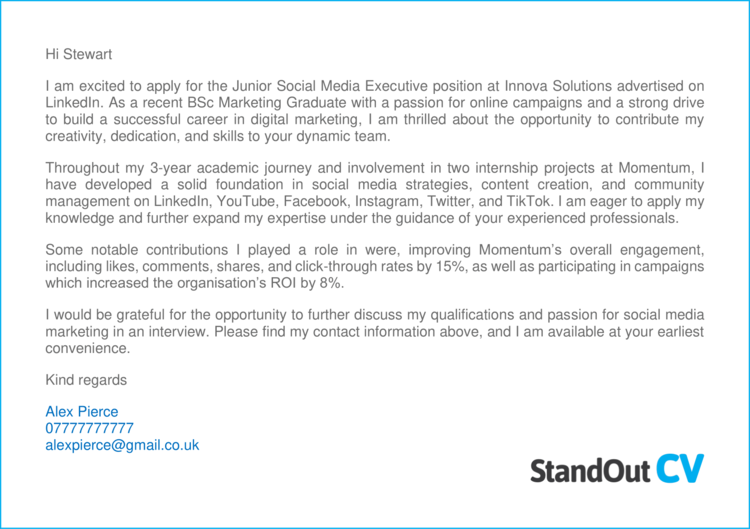 These 3 Social Media Executive cover letter examples will provide you with some good ideas on how to format a cover letter, along with the type of message you should be trying to put across to recruiters.
To further understand exactly how you can write a cover letter that will get you noticed, check out our further guidance.
How to write a Social Media Executive cover letter
Here's how you can write your own eye-catching cover letter, broken down into simple steps.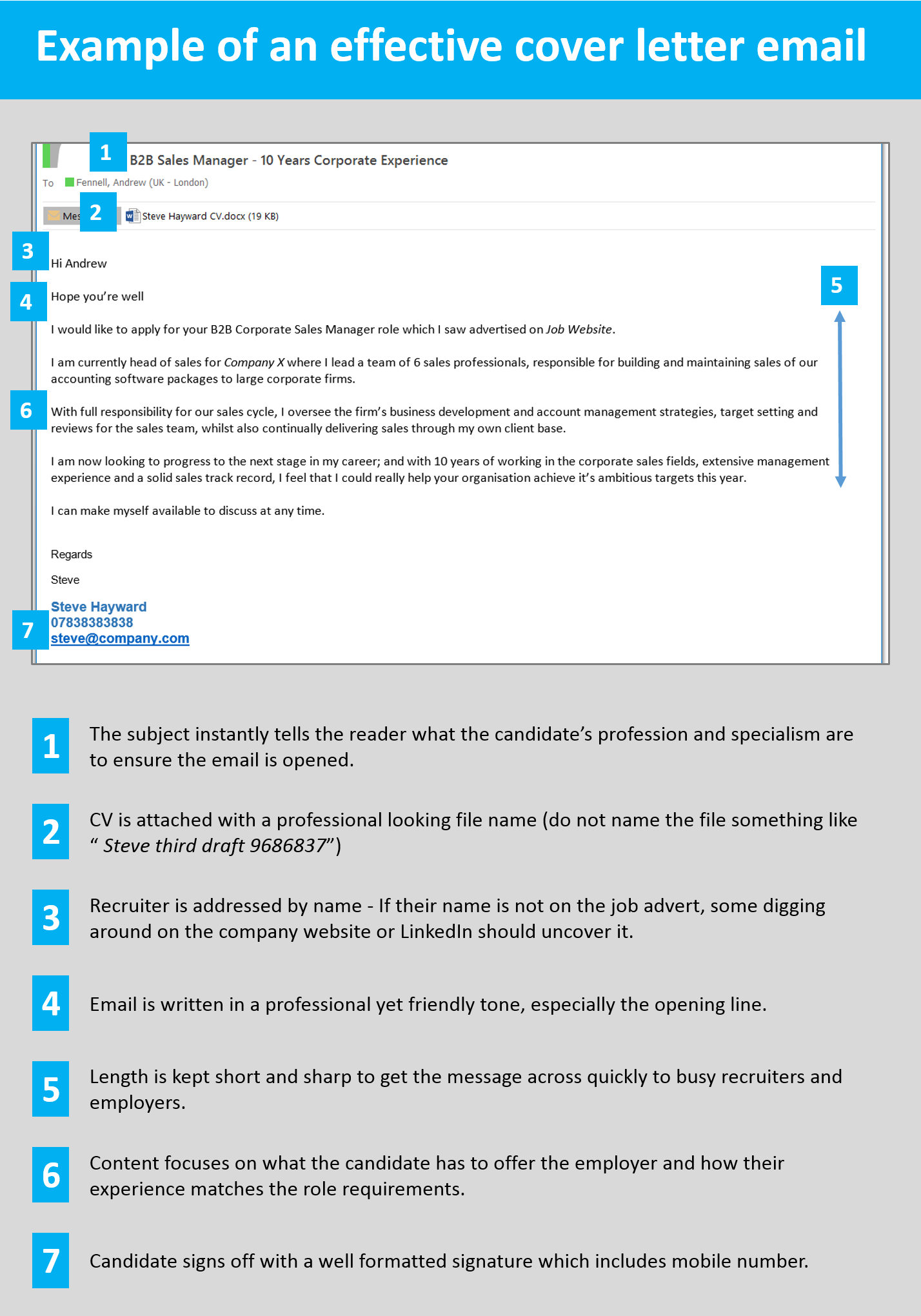 Write your cover letter in the body of an email/message
When writing your Social Media Executive cover letter, it's best to type the content into the body of your email (or the job site messaging system) and not to attach the cover letter as a separate document.
This ensures that your cover letter gets seen as soon as a recruiter or employer opens your message.
If you attach the cover letter as a document, you're making the reader go through an unnecessary step of opening the document before reading it.
If it's in the body of the message itself, it will be seen instantly, which hugely increases the chances of it being read.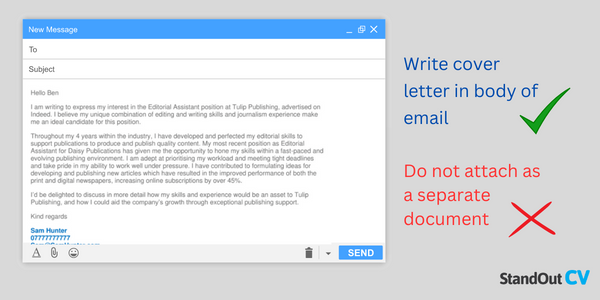 Start with a friendly greeting

Start you cover letter with a greeting that is professional but friendly.
This will build rapport with the recruiter whilst showing your professionalism.
Hi, hope you're well
Hi [insert recruiter name]
Hi [insert department/team name]
Avoid overly formal greetings like "Dear sir/madam" unless applying to very traditional companies.
How to find the contact's name?
Addressing the recruitment contact by name is an excellent way to start building a strong relationship. If it is not listed in the job advert, try these methods to find it.
Check out the company website and look at their About page. If you see a hiring manager, HR person or internal recruiter, use their name. You could also try to figure out who would be your manager in the role and use their name.
Head to LinkedIn, search for the company and scan through the list of employees. Most professionals are on LinkedIn these days, so this is a good bet.
Identify the role you are applying for
Once you've opened up the cover letter with a warm greeting to start building a relationship, it is time to identify which role you want to apply for.
Recruiters are often managing multiple vacancies, so you need to ensure you apply to the correct one.
Be very specific and use a reference number if you can find one.
I am interested in applying for the position of Social Media Executive with your company.
I would like to apply for the role of Sales assistant (Ref: 406f57393)
I would like to express my interest in the customer service vacancy within your retail department
I saw your advert for a junior project manager on Reed and would like to apply for the role.
Highlight your suitability
The sole objective of your cover letter is to motivate recruiters into to opening your CV. And you achieve this by quickly explaining your suitability to the roles you are applying for.
Take a look at the job descriptions you are applying to, and make note of the most important skills and qualifications being asked for.
Then, when crafting your cover letter, make your suitability the central focus.
Explain why you are the best qualified candidate, and why you are so well suited to carry out the job.
This will give recruiters all the encouragement they need to open your CV and consider you for the job.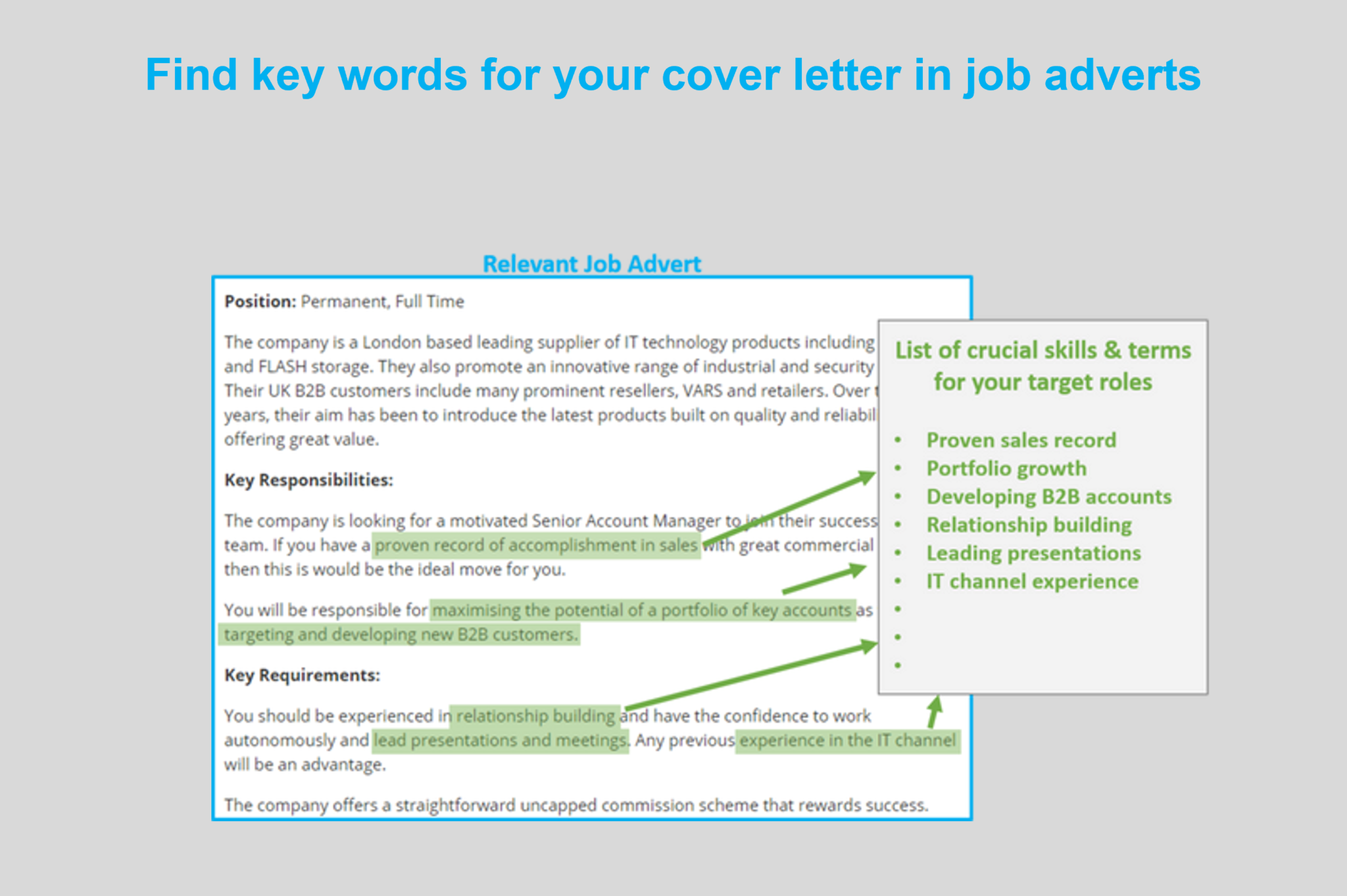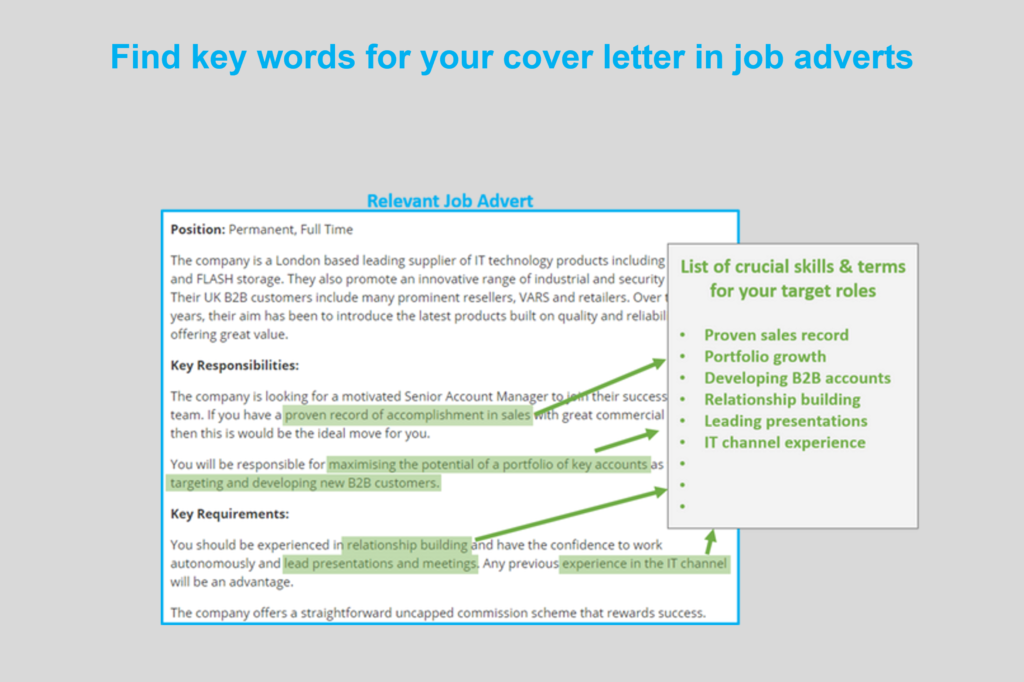 Keep it short and sharp
A good cover letter is short and sharp, getting to the point quickly with just enough information to grab the attention of recruiters.
Ideally your cover letter should be around 4-8 sentences long – anything longer will risk losing the attention of time-strapped recruiters and hiring managers.
Essentially you need to include just enough information to persuade the reader to open up your CV, where the in-depth details will sit.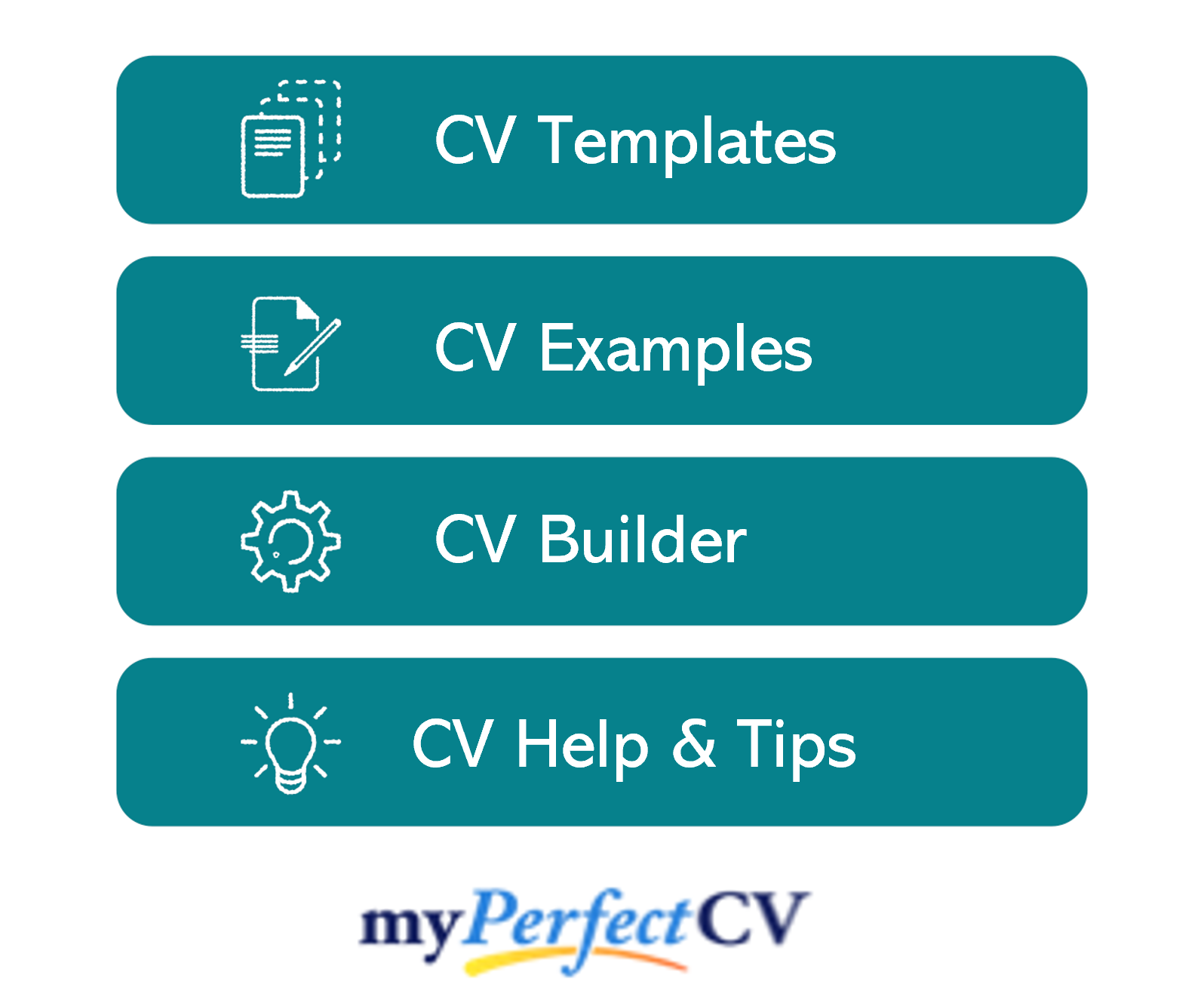 Sign off professionally
To round of your CV, you should sign off with a professional signature.
This will give your cover letter a slick appearance and also give the recruiter all of the necessary contact information they need to get in touch with you.
The information to add should include:
A friendly sign off – e.g. "Kindest regards"
Your full name
Phone number (one you can answer quickly)
Email address
Optional
Profession title
Professional social network –  e.g. LinkedIn
Here is an example signature;
Warm regards,
Jill North
IT Project Manager
078837437373
Jill@hotmail.com
LinkedIn
Quick tip: To save yourself from having to write your signature every time you send a job application, you can save it within your email drafts, or on a separate documents that you could copy in.

What to include in your Social Media Executive cover letter
So, what type of information should you write about in your Social Media Executive cover letter?
The specifics will obviously depend on your profession and the jobs you are applying to, but these are the key areas you should be covering.
Your industry experience – Tell recruiters the types of companies you have been working for and the roles you have held in the past.
Your qualifications – Highlight your most important relevant qualifications to show employers you are qualified to do the roles you are applying for.
The impact you have made – Demonstrate the positive impact you have made for employers in previous jobs. Have you saved money? Improved processes? Made customers happy?
Your reasons for moving – Employers will want to know why you are leaving your current/previous role, so provide them with a brief explanation here.
Your availability – When will you be able to start a new job? Check your current contract to find out your notice period if you are in a position already.
Social Media Executive cover letter templates
Copy and paste these Social Media Executive cover letter templates to get a head start on your own.
Template 1
Hi Joshua
I would like to apply for the Social Media Executive position at Digital Waffle. As a results-oriented online marketing professional, I am excited about the opportunity to contribute towards your team's success.
Over the past 8 years as a Social Media Executive for Gripped Creative Agency, I have built a successful career in crafting and executing innovative strategies that drive engagement, increase brand visibility, and foster meaningful connections with target audiences. I manage campaigns for established brands and start-ups and help them achieve significant growth across numerous platforms. I possess a keen interest in showcasing key insights by staying updated on emerging trends and best practices.
Some notable accomplishments I would like to mention are – I devised a comprehensive brand voice/messaging strategy that increased 200+ companies' overall reach by 150% on Facebook, Twitter, Instagram, LinkedIn, and TikTok. Furthermore, I boosted website traffic by 200% over eight months, as well as achieving a 30% higher conversion rate compared to the previous year.
My CV provides additional details on my experience, qualification, and other achievements, and I am available for an interview at your earliest convenience.
Kind regards
Nadine Wright
Template 2
Hi Mildred
I am thrilled to apply for the position of Senior Social Media Executive at Zwift UK. With a proven track record of delivering exceptional results and leading successful online campaigns, I am eager to leverage my expertise and passion to steer your company's digital presence to new heights.
Over the course of my 14 years working for Velocity, I continually demonstrate the ability to create and execute strategies that engage wide audiences, amplify brand messaging, and attain business objectives. My experience in both agency and in-house settings has provided me with valuable insights into various industries and allowed me to develop a holistic approach to social media management.
Key areas where I excelled as a Social Media Executive include accomplishing a 50% increase in YouTube, Facebook, and Instagram engagement metrics for 300+ brands due to data-driven initiatives, as well as spearheading lead generation campaigns which boosted Velocity's YoY sales revenue by 35%. Additionally, I enhanced CSAT by 10% through ensuring personalised responses to all inquiries.
I am eager to discuss my qualifications and achievements, and how my skills align with your organisation's vision and goals in more detail. Thank you for your consideration.
Kind regards
Wesley Scholes
Template 3
Hi Stewart
I am excited to apply for the Junior Social Media Executive position at Innova Solutions advertised on LinkedIn. As a recent BSc Marketing Graduate with a passion for online campaigns and a strong drive to build a successful career in digital marketing, I am thrilled about the opportunity to contribute my creativity, dedication, and skills to your dynamic team.
Throughout my 3-year academic journey and involvement in two internship projects at Momentum, I have developed a solid foundation in social media strategies, content creation, and community management on LinkedIn, YouTube, Facebook, Instagram, Twitter, and TikTok. I am eager to apply my knowledge and further expand my expertise under the guidance of your experienced professionals.
Some notable contributions I played a role in were, improving Momentum's overall engagement, including likes, comments, shares, and click-through rates by 15%, as well as participating in campaigns which increased the organisation's ROI by 8%.
I would be grateful for the opportunity to further discuss my qualifications and passion for social media marketing in an interview. Please find my contact information above, and I am available at your earliest convenience.
Kind regards
Alex Pierce
Writing an impressive cover letter is a crucial step in landing a Social Media Executive job, so taking the time to perfect it is well worth while.
By following the tips and examples above you will be able to create an eye-catching cover letter that will wow recruiters and ensure your CV gets read – leading to more job interviews for you.
Good luck with your job search!