Are you a Scrum expert ready to take the next step in your career?
If you're looking for a position as Scrum master, you need to prove your credentials and technical skills with a detailed cover letter.
To help you do that, we've put together this guide, packed with expert advice and Scrum master cover letter examples to give you some inspiration.

Scrum Master cover letter example 1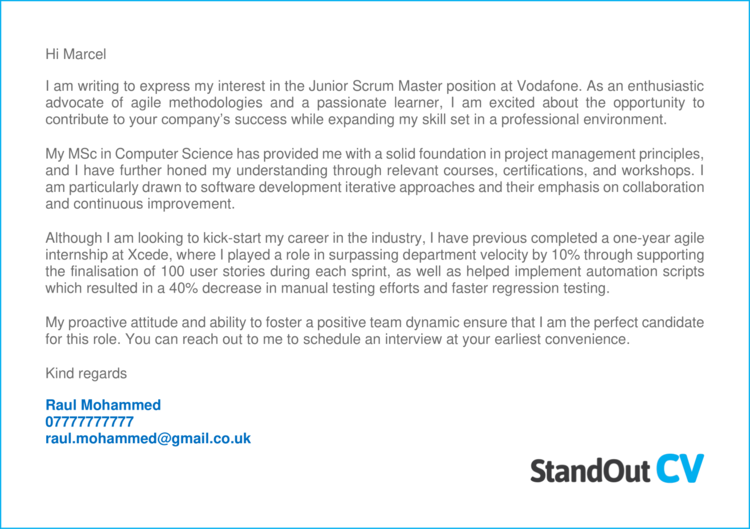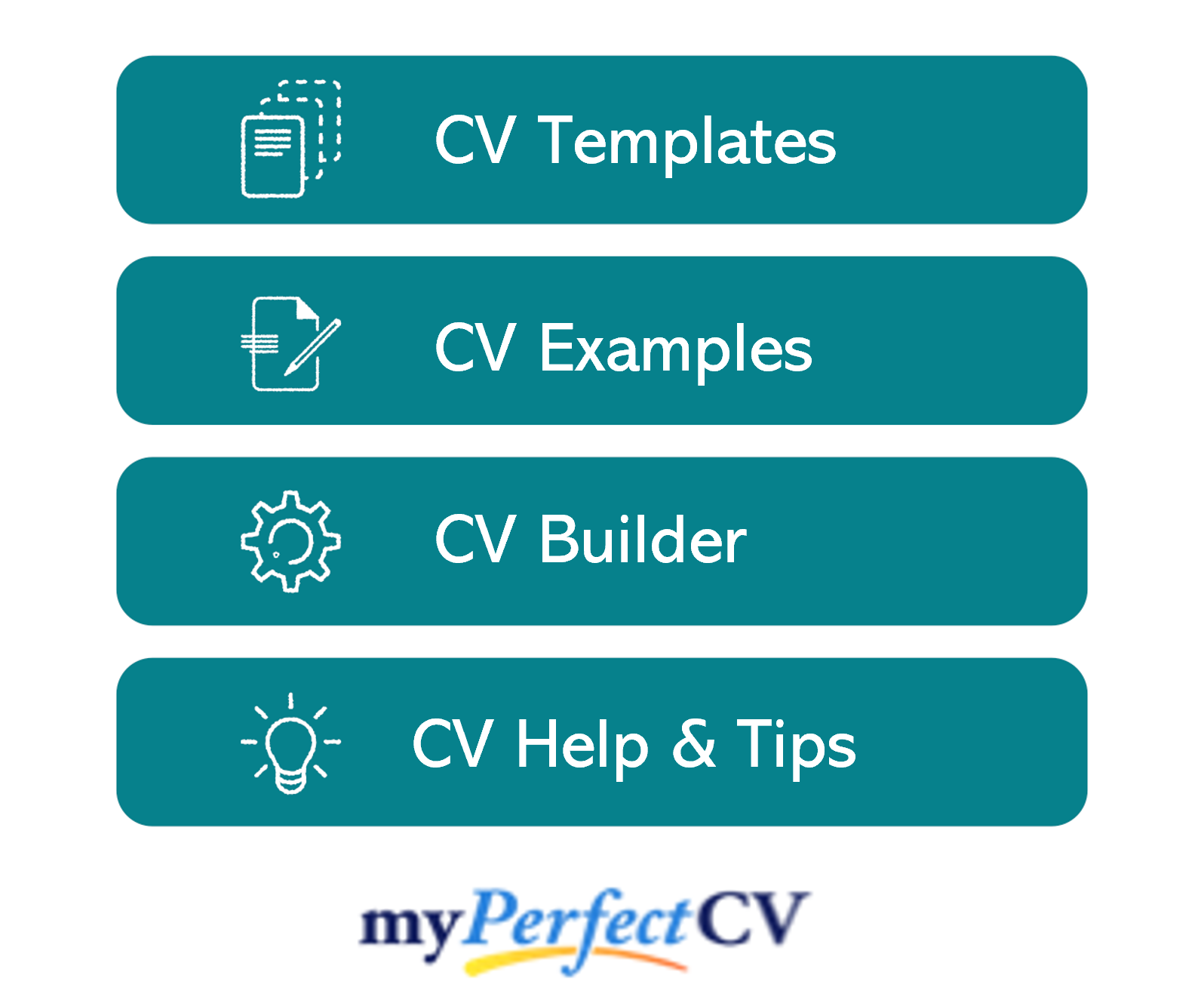 Scrum Master cover letter example 2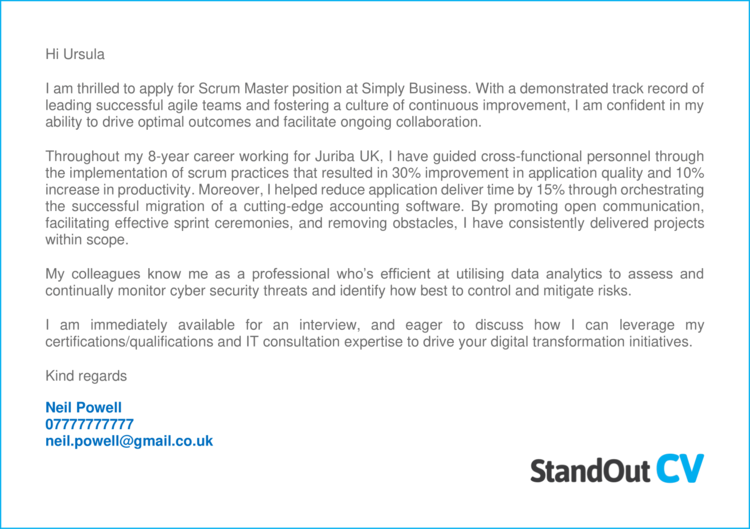 Scrum Master cover letter example 3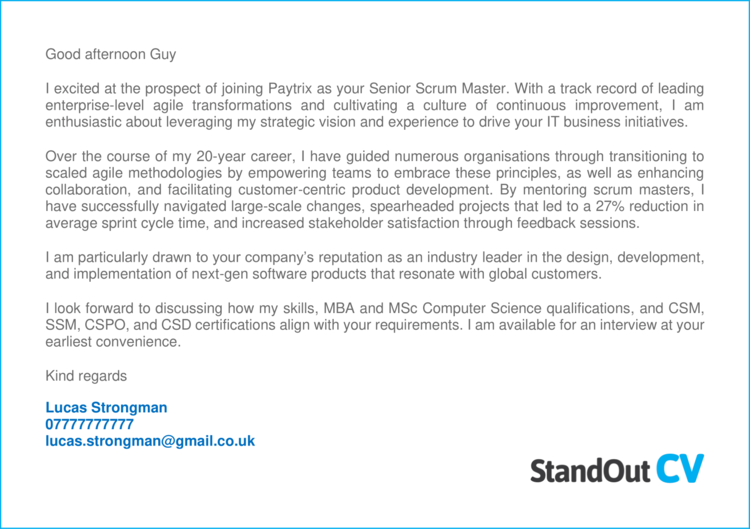 These 3 Scrum Master cover letter examples will provide you with some good ideas on how to format a cover letter, along with the type of message you should be trying to put across to recruiters.
To further understand exactly how you can write a cover letter that will get you noticed, check out our further guidance.
How to write a Scrum Master cover letter
Here's a simple process to write your own interview-winning cover letter.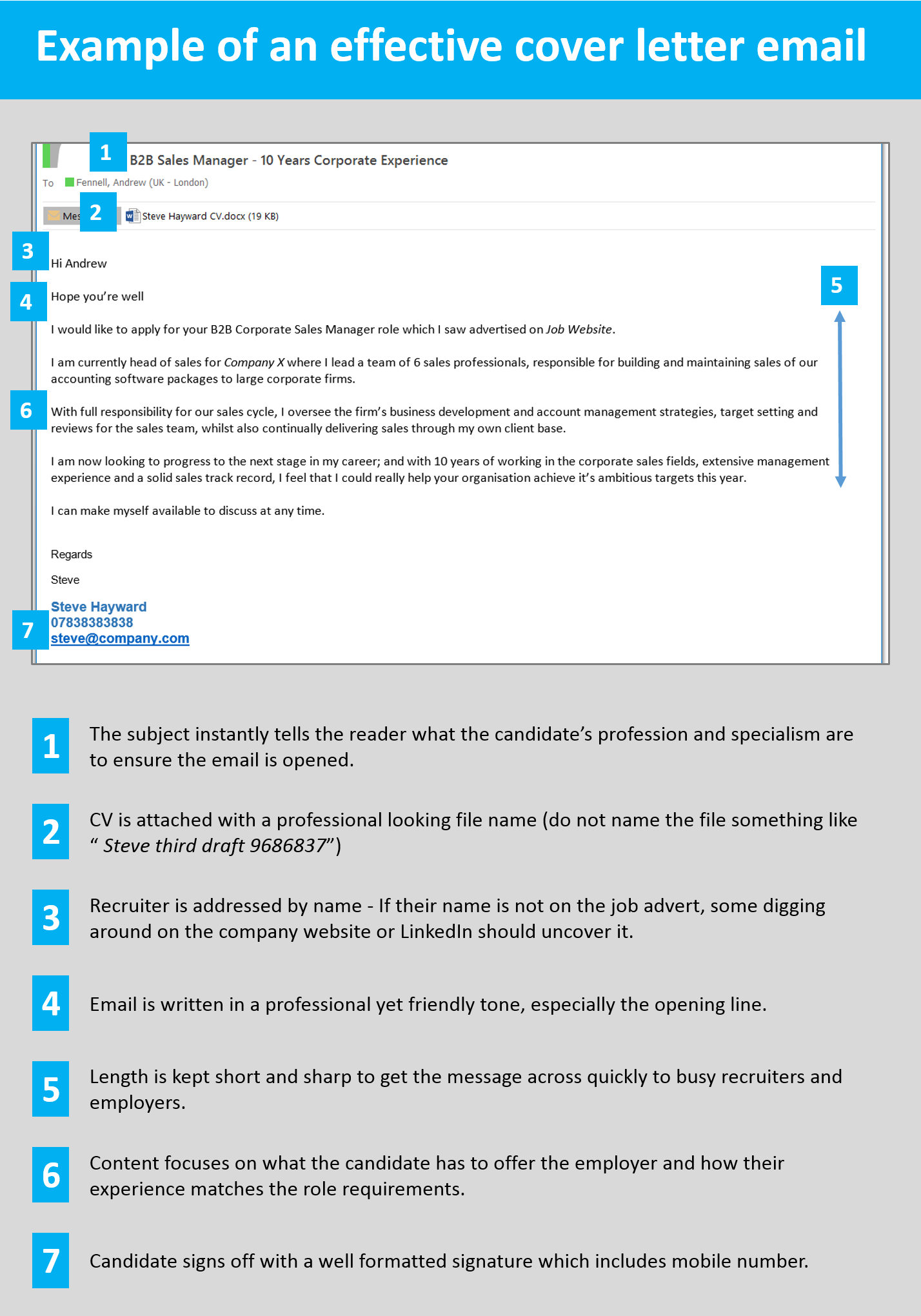 Write your cover letter in the body of an email/message
When you send a cover letter with a job application, you should always write your message into the body of your email – or the body of the messaging system if you are sending via a job website.
Why do this?
Simply because you want to get your message seen as soon as the recruiter opens your application.
If you attach the cover letter as a separate item, this means the recipient will have to open it before they can read it – slowing down the process and potentially causing frustration along the way.
So, write your cover note in the body of your email/message to ensure you make an instant connection with the reader.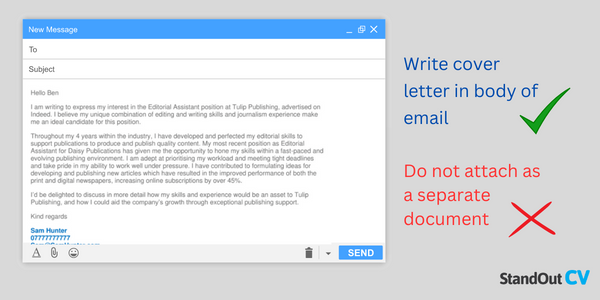 Start with a friendly greeting

Start you cover letter with a greeting that is professional but friendly.
This will build rapport with the recruiter whilst showing your professionalism.
Hi, hope you're well
Hi [insert recruiter name]
Hi [insert department/team name]
Avoid overly formal greetings like "Dear sir/madam" unless applying to very traditional companies.
How to find the contact's name?
Addressing the recruitment contact by name is an excellent way to start building a strong relationship. If it is not listed in the job advert, try these methods to find it.
Check out the company website and look at their About page. If you see a hiring manager, HR person or internal recruiter, use their name. You could also try to figure out who would be your manager in the role and use their name.
Head to LinkedIn, search for the company and scan through the list of employees. Most professionals are on LinkedIn these days, so this is a good bet.
Identify the role you are applying for
Now that you have warmed the recruiter up with a friendly greeting, firstly you need to let them know which role you are applying for.
Sometimes a recruitment consultant will be juggling 10 or 10 vacancies, so it's important to specify which one you are applying to.
Give us much detail as possible (team/department, role title etc.) and paste in the reference number if you have one.
Here are some examples you can use.
I am interested in applying for the role of Scrum Master with your company.
I would like to apply for the role of Sales assistant (Ref: 40f57393)
I would like to express my interest in the customer service vacancy within your retail department
I saw your advert for an IT project manager on Reed and would like to apply for the role.
Highlight your suitability
The sole objective of your cover letter is to motivate recruiters into to opening your CV. And you achieve this by quickly explaining your suitability to the roles you are applying for.
Take a look at the job descriptions you are applying to, and make note of the most important skills and qualifications being asked for.
Then, when crafting your cover letter, make your suitability the central focus.
Explain why you are the best qualified candidate, and why you are so well suited to carry out the job.
This will give recruiters all the encouragement they need to open your CV and consider you for the job.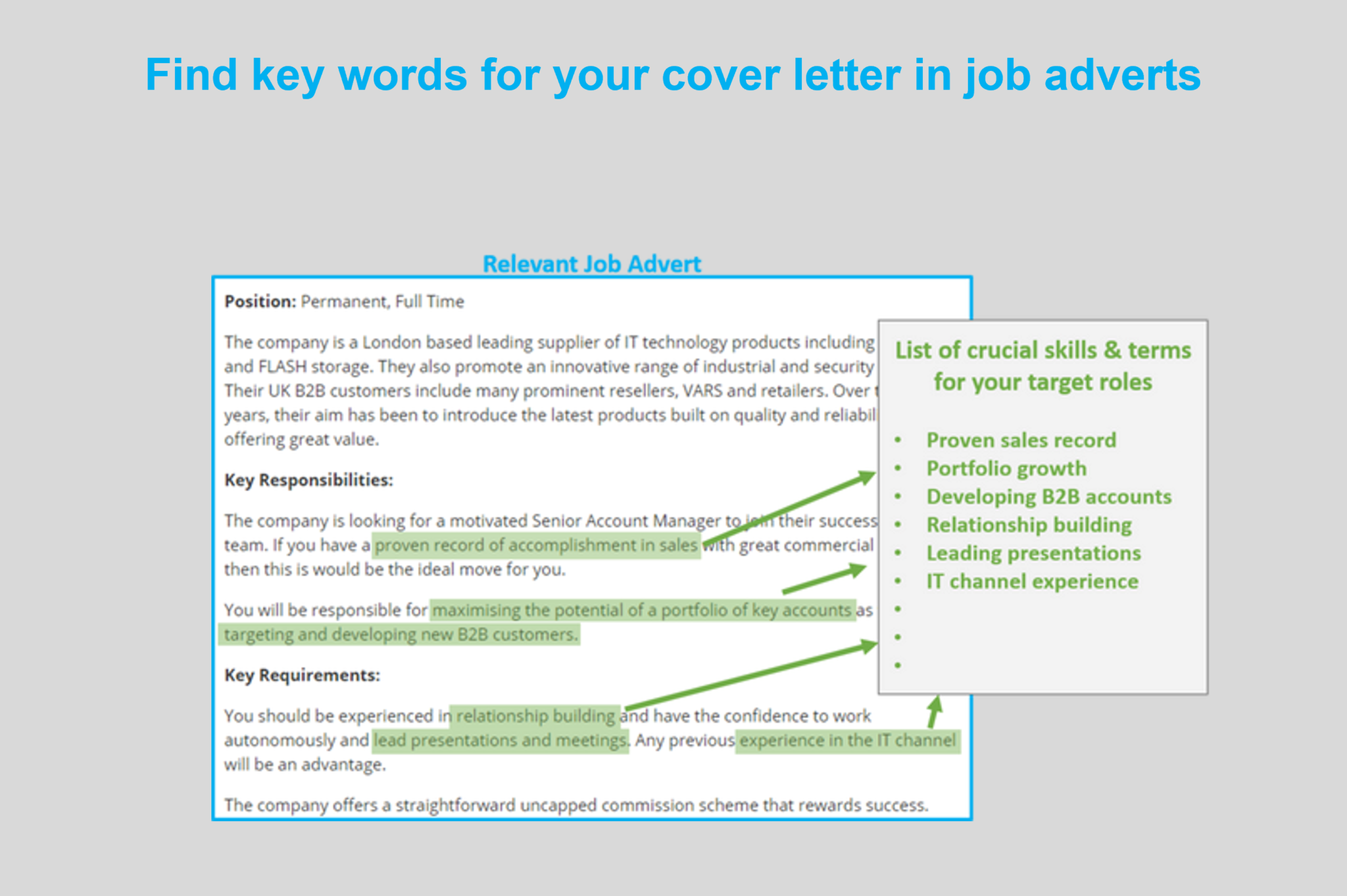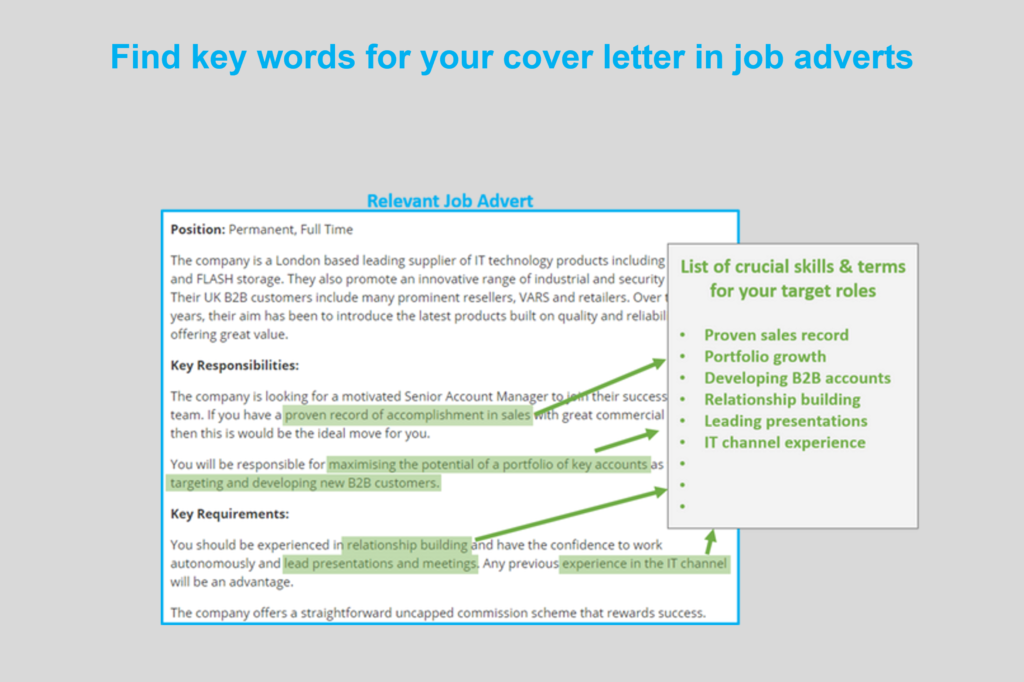 Keep it short and sharp
A good cover letter is short and sharp, getting to the point quickly with just enough information to grab the attention of recruiters.
Ideally your cover letter should be around 4-8 sentences long – anything longer will risk losing the attention of time-strapped recruiters and hiring managers.
Essentially you need to include just enough information to persuade the reader to open up your CV, where the in-depth details will sit.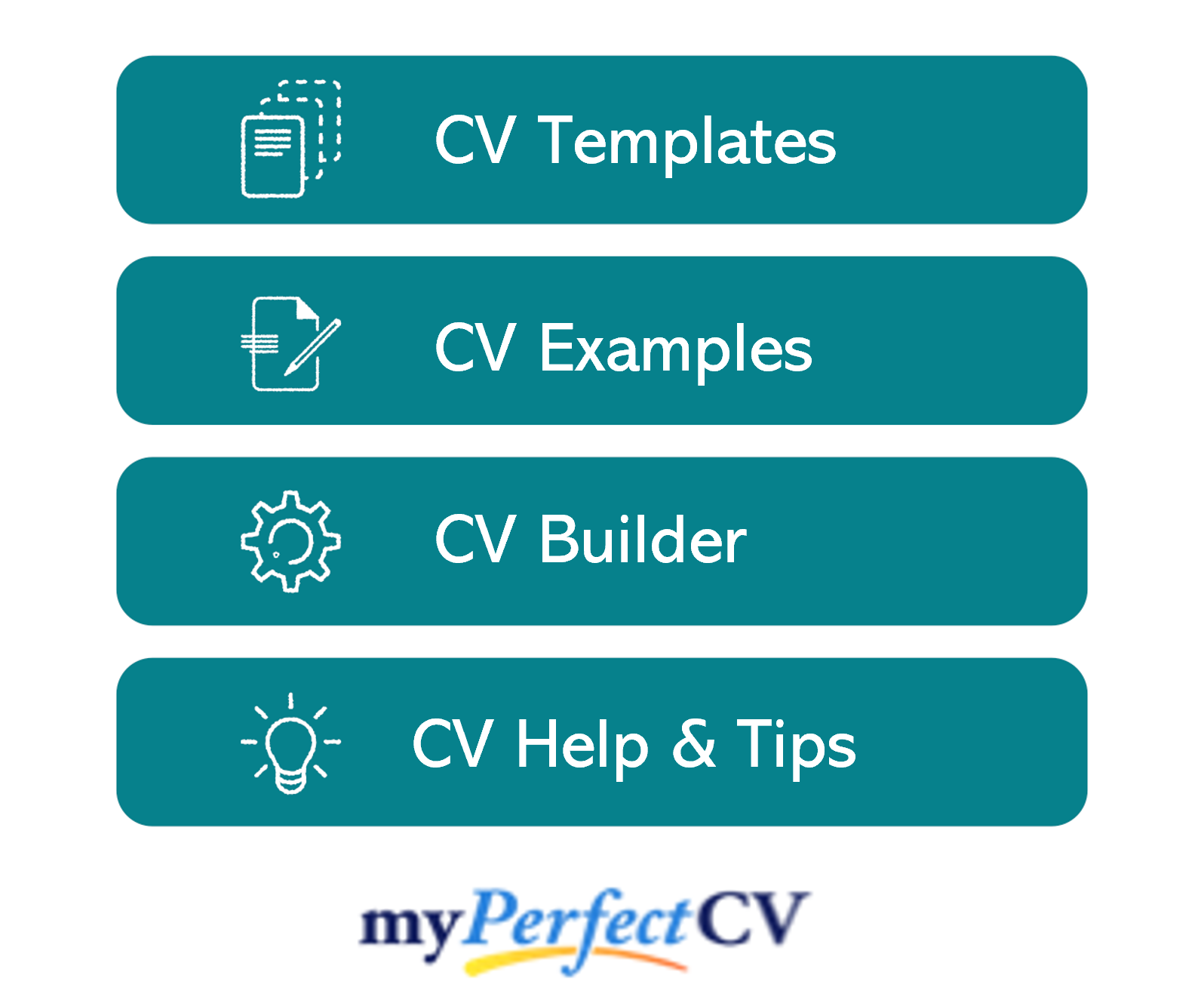 Sign off professionally
To finish off your cover note, add a professional signature to the bottom, stating your important contact details and information.
This not only provides recruiters with multiple means of contacting you, but it also adds a nice professional appearance to the cover letter, which shows that you know how to conduct yourself in the workplace.
Include the following points;
A friendly sign off – e.g. "Warm regards"
Your full name
Phone number (one you can answer quickly)
Email address
Optional
Profession title
Professional social network – e.g. LinkedIn
Here is an example signature;
Warm regards,
Aaron Smith
Customer service professional
075557437373
Aaron@smith.com
LinkedIn
Quick tip: To save yourself from having to write your signature every time you send a job application, you can save it within your email drafts, or on a separate document that you could copy in.

What to include in your Scrum Master cover letter
Your Scrum Master cover letter will be unique to your situation, but there are certain content guidelines you should stick to for best results.
To attract and entice recruiters, stick with the following key subjects in your cover letter – adapting them to fit your profession and target jobs.
Your professional experience – Employers will be keen to know if your experience is suitable for the job you are applying to, so provide a good summary of it in your cover letter.
Your qualifications and education – Highlight your most relevant and high-level of qualification, especially if they are essential to the job.
The positive impact you have made – Employers love to hear about the benefits you can bring to them, so shout about anything impressive you have done, such as saving money or improving processes.
Your reasons for leaving – Use a few words of your cover letter to explain why you are leaving your current job and ensure you avoid any negative reasons.
Your availability – Let recruiters know when you can start a new job. Are you immediately available, or do you have a month notice period?
Scrum Master cover letter templates
Copy and paste these Scrum Master cover letter templates to get a head start on your own.
Template 1
Hi Marcel
I am writing to express my interest in the Junior Scrum Master position at Vodafone. As an enthusiastic advocate of agile methodologies and a passionate learner, I am excited about the opportunity to contribute to your company's success while expanding my skill set in a professional environment.
My MSc in Computer Science has provided me with a solid foundation in project management principles, and I have further honed my understanding through relevant courses, certifications, and workshops. I am particularly drawn to software development iterative approaches and their emphasis on collaboration and continuous improvement.
Although I am looking to kick-start my career in the industry, I have previous completed a one-year agile internship at Xcede, where I played a role in surpassing department velocity by 10% through supporting the finalisation of 100 user stories during each sprint, as well as helped implement automation scripts which resulted in a 40% decrease in manual testing efforts and faster regression testing.
My proactive attitude and ability to foster a positive team dynamic ensure that I am the perfect candidate for this role. You can reach out to me to schedule an interview at your earliest convenience.
Kind regards
Raul Mohammed
Template 2
Hi Ursula
I am thrilled to apply for Scrum Master position at Simply Business. With a demonstrated track record of leading successful agile teams and fostering a culture of continuous improvement, I am confident in my ability to drive optimal outcomes and facilitate ongoing collaboration.
Throughout my 8-year career working for Juriba UK, I have guided cross-functional personnel through the implementation of scrum practices that resulted in 30% improvement in application quality and 10% increase in productivity. Moreover, I helped reduce application deliver time by 15% through orchestrating the successful migration of a cutting-edge accounting software. By promoting open communication, facilitating effective sprint ceremonies, and removing obstacles, I have consistently delivered projects within scope.
My colleagues know me as a professional who's efficient at utilising data analytics to assess and continually monitor cyber security threats and identify how best to control and mitigate risks.
I am immediately available for an interview, and eager to discuss how I can leverage my certifications/qualifications and IT consultation expertise to drive your digital transformation initiatives.
Kind regards
Neil Powell
Template 3
Good afternoon, Guy
I excited at the prospect of joining Paytrix as your Senior Scrum Master. With a track record of leading enterprise-level agile transformations and cultivating a culture of continuous improvement, I am enthusiastic about leveraging my strategic vision and experience to drive your IT business initiatives.
Over the course of my 20-year career, I have guided numerous organisations through transitioning to scaled agile methodologies by empowering teams to embrace these principles, as well as enhancing collaboration, and facilitating customer-centric product development. By mentoring scrum masters, I have successfully navigated large-scale changes, spearheaded projects that led to a 27% reduction in average sprint cycle time, and increased stakeholder satisfaction through feedback sessions.
I am particularly drawn to your company's reputation as an industry leader in the design, development, and implementation of next-gen software products that resonate with global customers.
I look forward to discussing how my skills, MBA and MSc Computer Science qualifications, and CSM, SSM, CSPO, and CSD certifications align with your requirements. I am available for an interview at your earliest convenience.
Kind regards
Lucas Strongman
Writing an impressive cover letter is a crucial step in landing a Scrum Master job, so taking the time to perfect it is well worth while.
By following the tips and examples above you will be able to create an eye-catching cover letter that will wow recruiters and ensure your CV gets read – leading to more job interviews for you.
Good luck with your job search!