Do you want to work for one of the largest professional service networks in the world?
A career at PWC can be interesting and very rewarding. The trouble is, you've got to get your foot in the door first, and that requires an impressive cover letter.
To help you create a standout application that highlights why you'd be a great fit for the company, check out our expert advice and PWC cover letter examples below.

PWC cover letter example 1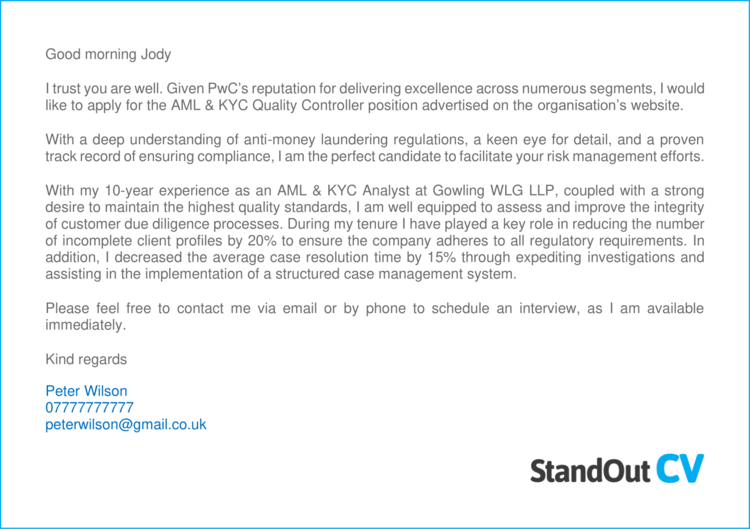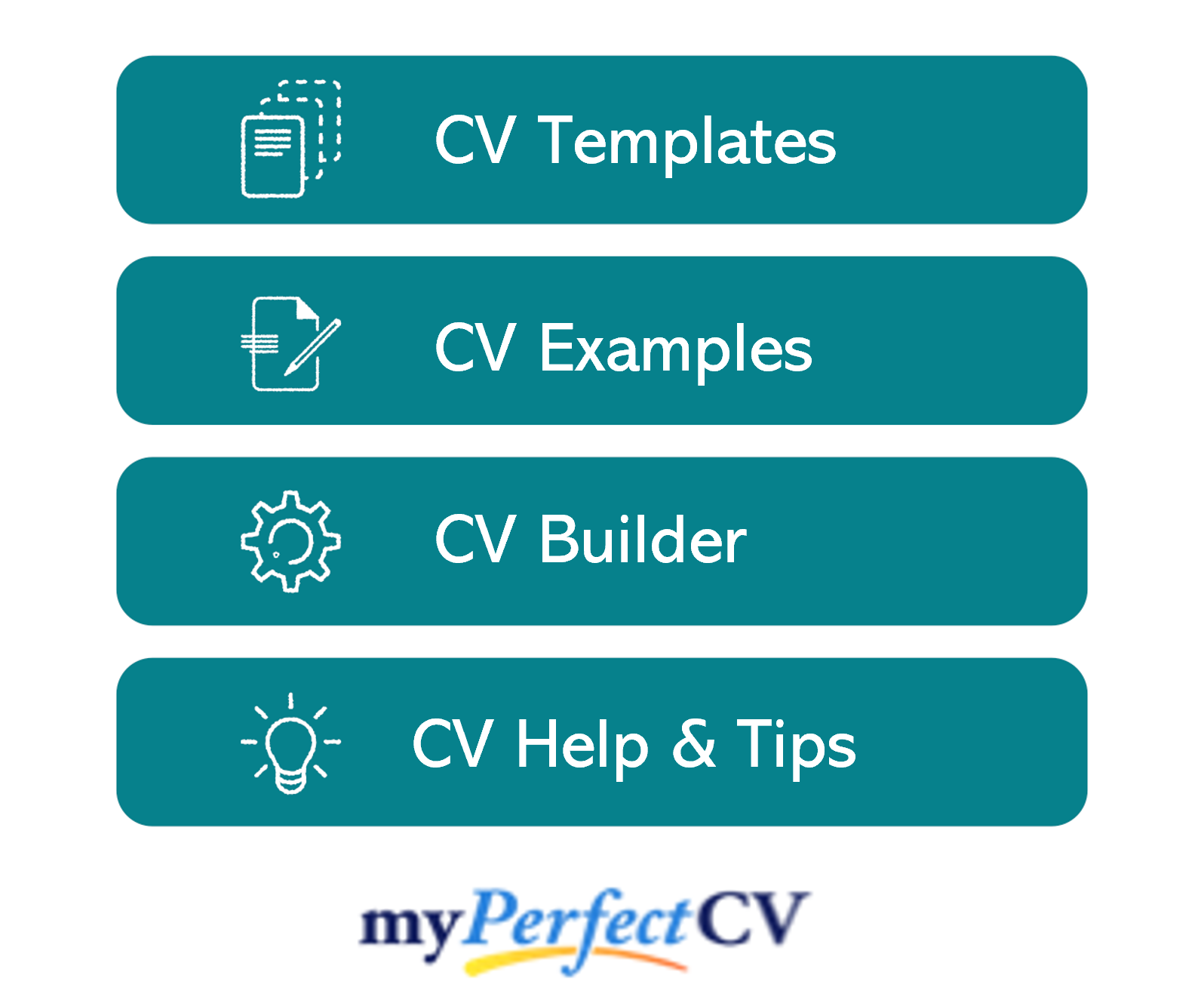 PWC cover letter example 2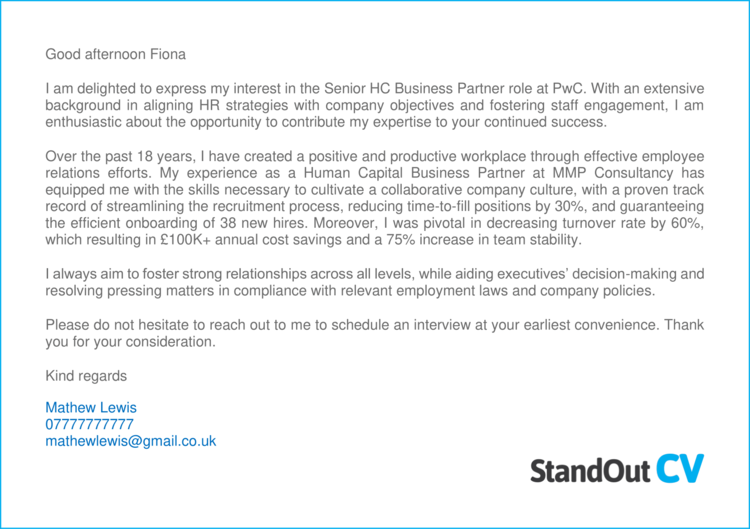 PWC cover letter example 3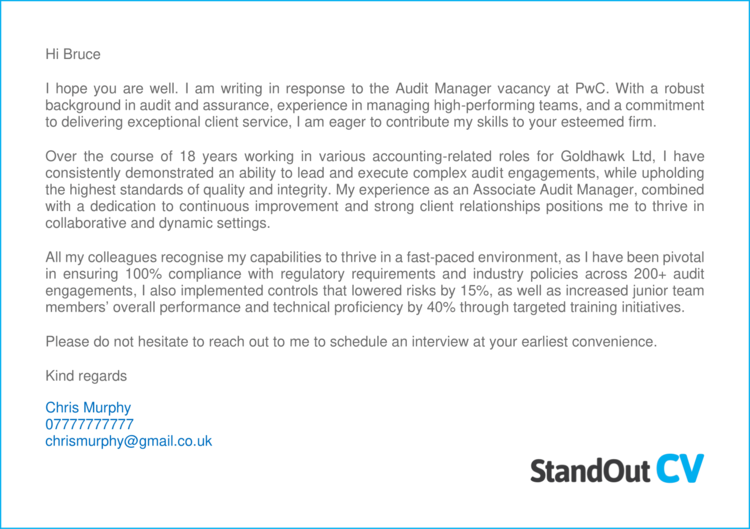 The PWC cover letter examples above should give you a good idea of the type of content you need to include in your own cover letter, and how it should be structured.
But if you're really looking to wow recruiters and get your CV in front of the very best employers, then check out our guidance on how to write your own effective cover letter below.
How to write a PWC cover letter
A simple step-by-step guide to writing your very own winning cover letter.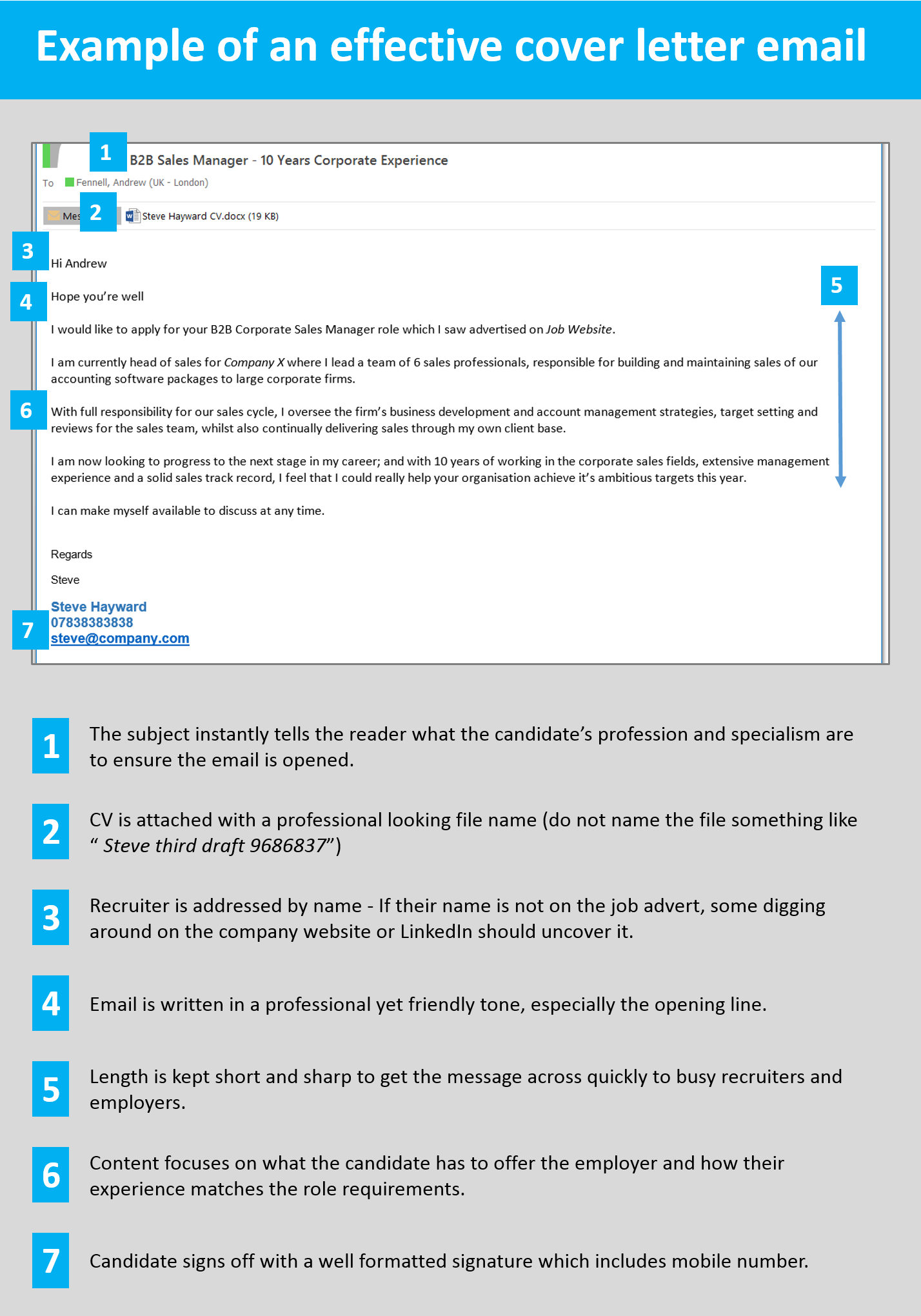 Write your cover letter in the body of an email/message
When writing your PWC cover letter, it's best to type the content into the body of your email (or the job site messaging system) and not to attach the cover letter as a separate document.
This ensures that your cover letter gets seen as soon as a recruiter or employer opens your message.
If you attach the cover letter as a document, you're making the reader go through an unnecessary step of opening the document before reading it.
If it's in the body of the message itself, it will be seen instantly, which hugely increases the chances of it being read.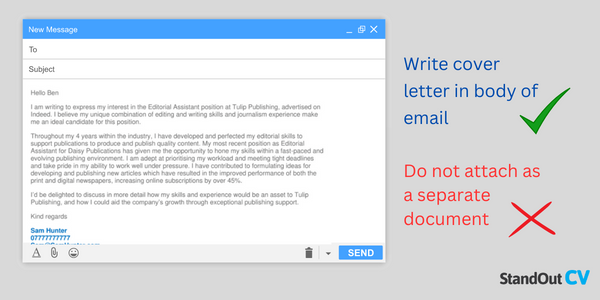 Start with a friendly greeting

To start building rapport with the recruiter or hiring manager right away, lead with a friendly greeting.
Try to strike a balance between professional and personable.
Go with something like…
Hi
Hi [insert recruiter name]
Hi [insert department/team name]
Stay away from old-fashioned greetings like "Dear sir/madam" unless applying to very formal companies – they can come across as cold and robotic.
How to find the contact's name?
Addressing the recruitment contact by name is an excellent way to start building a strong relationship. If it is not listed in the job advert, try to uncover it via these methods.
Check out the company website and look at their About page. If you see a hiring manager, HR person or internal recruiter, use their name. You could also try to figure out who would be your manager in the role and use their name.
Head to LinkedIn, search for the company and scan through the list of employees. Most professionals are on LinkedIn these days, so this is a good bet.
Identify the role you are applying for
Once you have opened the cover letter with a warm greeting, you need to explain which role you are interested in.
Sometimes a recruitment consultant could be managing over 10 vacancies, so it's crucial to pinpoint exactly which one you are interested in.
Highlight the department/area if possible and look for any reference numbers you can quote.
These are some examples you can add..
I am interested in applying for the role of *position at PWC* with your company.
I would like to apply for the role of Sales assistant (Ref: 40f57393)
I would like to express my interest in the customer service vacancy within your retail department
I saw your advert for an IT project manager on Reed and would like to apply for the role.
Highlight your suitability
The bulk of your cover letter should be focused around highlighting your suitability for the job you are applying to.
Doing this will show the recruiter that you are suitable candidate and encourage them to open your CV.
The best way to do this, is by studying the job advert you are applying to, and find out what the most important skills and knowledge are.
Once you know the most important requirements, you then need to highlight your matching skills to the recruiter. In a few sentences, tell them exactly why you are a good fit for the job and what you can offer the company.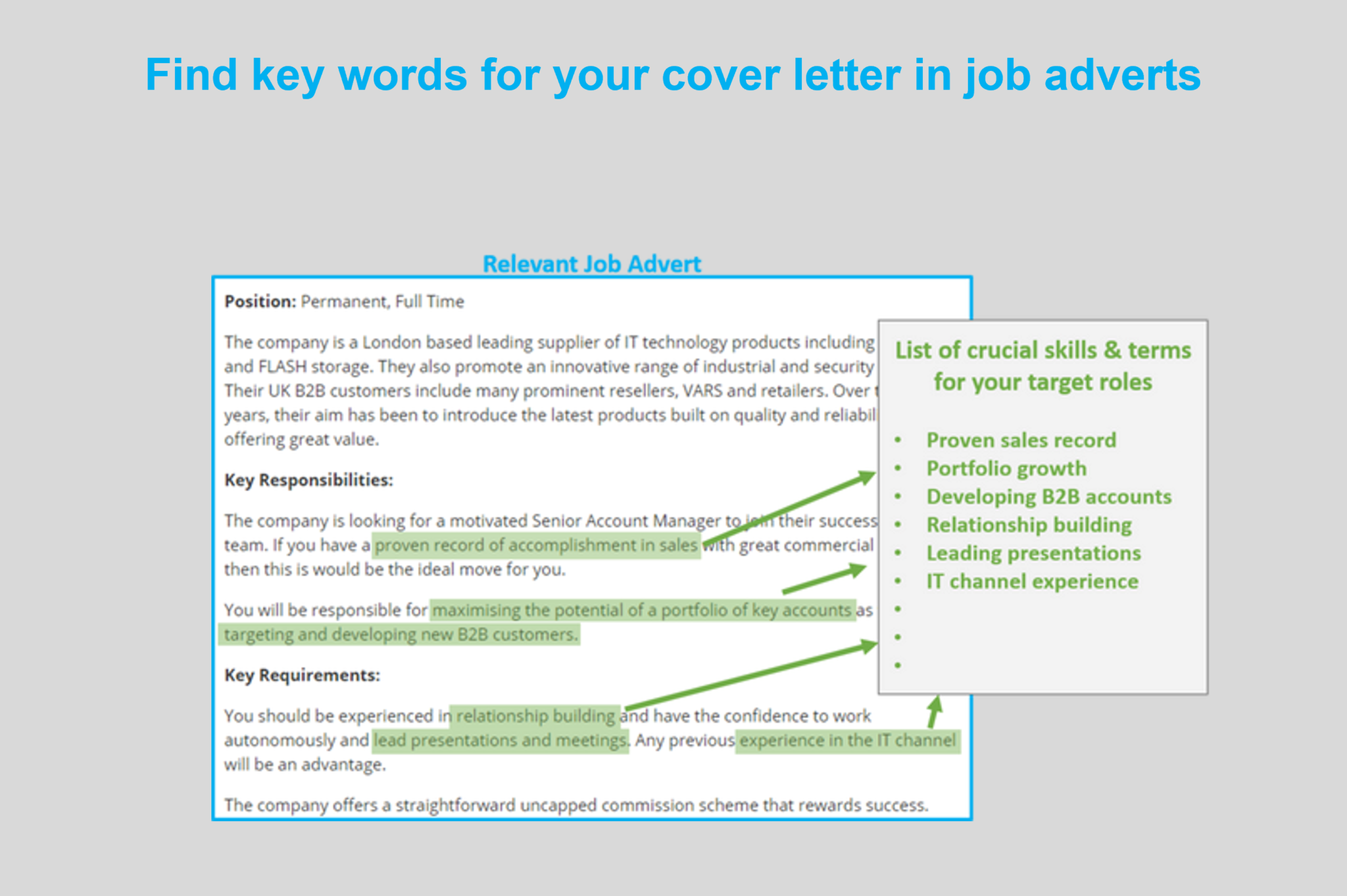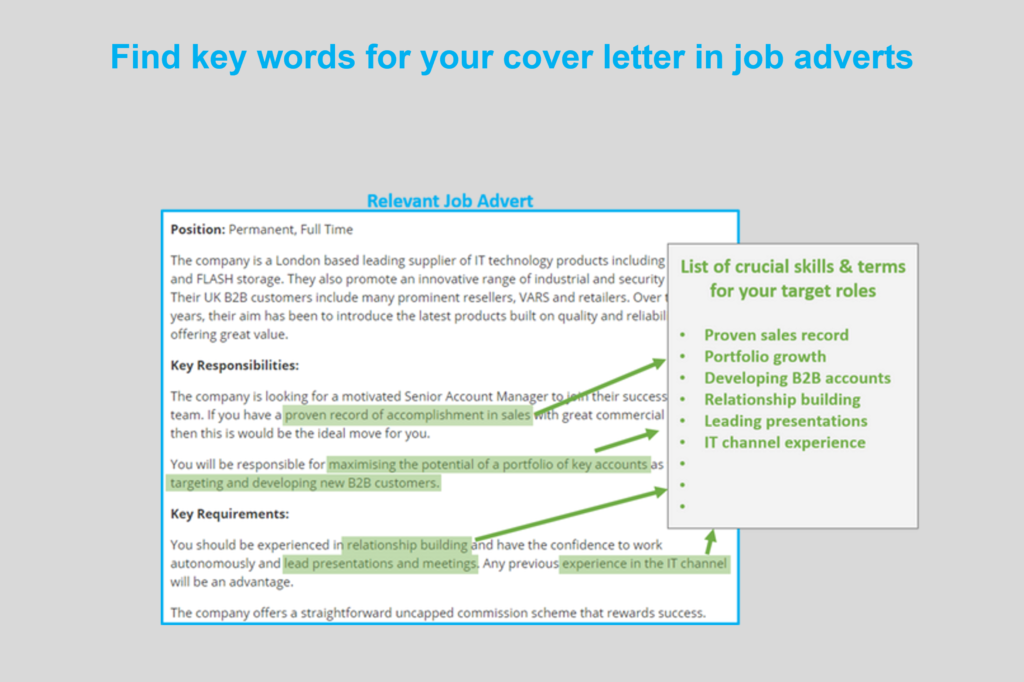 Keep it short and sharp
It is best to keep your cover letter brief if you want to ensure you hold the attention of busy recruiters and hiring managers. A lengthy cover letter will probably not get read in full, so keep yours to around 3-6 sentences and save the real detail for your CV.
Remember the purpose of your cover letter is to quickly get recruiters to notice you and encourage them to open your CV, so it only needs to include the highlights of your experience.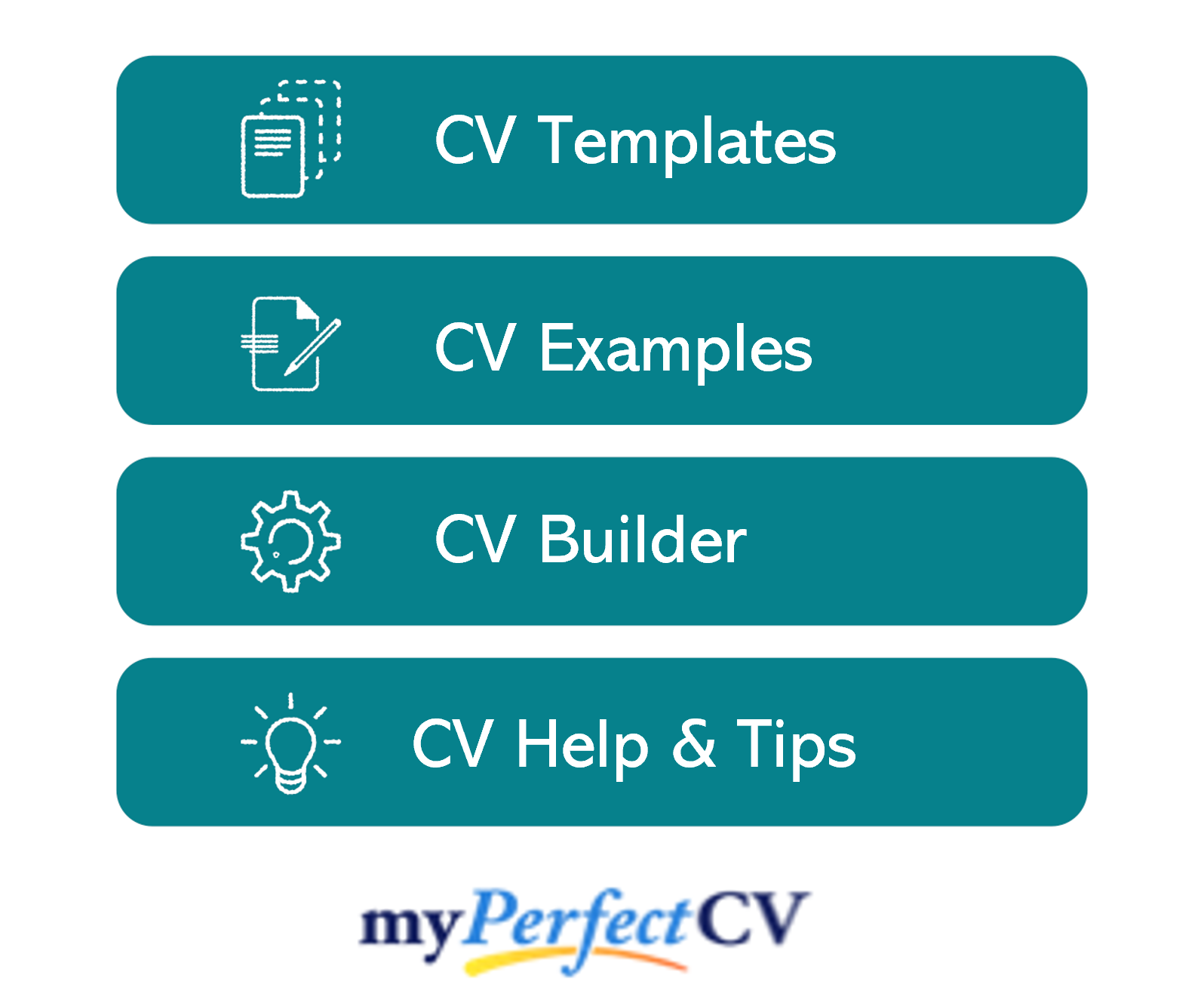 Sign off professionally
To finish off your cover note, add a professional signature to the bottom, stating your important contact details and information.
This not only provides recruiters with multiple means of contacting you, but it also adds a nice professional appearance to the cover letter, which shows that you know how to conduct yourself in the workplace.
Include the following points;
A friendly sign off – e.g. "Warm regards"
Your full name
Phone number (one you can answer quickly)
Email address
Optional
Profession title
Professional social network – e.g. LinkedIn
Here is an example signature;
Warm regards,
Aaron Smith
Customer service professional
075557437373
Aaron@smith.com
LinkedIn
Quick tip: To save yourself from having to write your signature every time you send a job application, you can save it within your email drafts, or on a separate document that you could copy in.

What to include in your PWC cover letter
Your PWC cover letter will be unique to your situation, but there are certain content guidelines you should stick to for best results.
To attract and entice recruiters, stick with the following key subjects in your cover letter – adapting them to fit your profession and target jobs.
Your professional experience – Employers will be keen to know if your experience is suitable for the job you are applying to, so provide a good summary of it in your cover letter.
Your qualifications and education – Highlight your most relevant and high-level of qualification, especially if they are essential to the job.
The positive impact you have made – Employers love to hear about the benefits you can bring to them, so shout about anything impressive you have done, such as saving money or improving processes.
Your reasons for leaving – Use a few words of your cover letter to explain why you are leaving your current job and ensure you avoid any negative reasons.
Your availability – Let recruiters know when you can start a new job. Are you immediately available, or do you have a month notice period?
PWC cover letter templates
Copy and paste these PWC cover letter templates to get a head start on your own.
Template 1
Good morning, Jody
I trust you are well. Given PwC's reputation for delivering excellence across numerous segments, I would like to apply for the AML & KYC Quality Controller position advertised on the organisation's website.
With a deep understanding of anti-money laundering regulations, a keen eye for detail, and a proven track record of ensuring compliance, I am the perfect candidate to facilitate your risk management efforts.
With my 10-year experience as an AML & KYC Analyst at Gowling WLG LLP, coupled with a strong desire to maintain the highest quality standards, I am well equipped to assess and improve the integrity of customer due diligence processes. During my tenure I have played a key role in reducing the number of incomplete client profiles by 20% to ensure the company adheres to all regulatory requirements. In addition, I decreased the average case resolution time by 15% through expediting investigations and assisting in the implementation of a structured case management system.
Please feel free to contact me via email or by phone to schedule an interview, as I am available immediately.
Kind regards
Peter Wilson
Template 2
Good afternoon, Fiona
I am delighted to express my interest in the Senior HC Business Partner role at PwC. With an extensive background in aligning HR strategies with company objectives and fostering staff engagement, I am enthusiastic about the opportunity to contribute my expertise to your continued success.
Over the past 18 years, I have created a positive and productive workplace through effective employee relations efforts. My experience as a Human Capital Business Partner at MMP Consultancy has equipped me with the skills necessary to cultivate a collaborative company culture, with a proven track record of streamlining the recruitment process, reducing time-to-fill positions by 30%, and guaranteeing the efficient onboarding of 38 new hires. Moreover, I was pivotal in decreasing turnover rate by 60%, which resulting in £100K+ annual cost savings and a 75% increase in team stability.
I always aim to foster strong relationships across all levels, while aiding executives' decision-making and resolving pressing matters in compliance with relevant employment laws and company policies.
Please do not hesitate to reach out to me to schedule an interview at your earliest convenience. Thank you for your consideration.
Kind regards
Mathew Lewis
Template 3
Hi Bruce
I hope you are well. I am writing in response to the Audit Manager vacancy at PwC. With a robust background in audit and assurance, experience in managing high-performing teams, and a commitment to delivering exceptional client service, I am eager to contribute my skills to your esteemed firm.
Over the course of 18 years working in various accounting-related roles for Goldhawk Ltd, I have consistently demonstrated an ability to lead and execute complex audit engagements, while upholding the highest standards of quality and integrity. My experience as an Associate Audit Manager, combined with a dedication to continuous improvement and strong client relationships positions me to thrive in collaborative and dynamic settings.
All my colleagues recognise my capabilities to thrive in a fast-paced environment, as I have been pivotal in ensuring 100% compliance with regulatory requirements and industry policies across 200+ audit engagements, I also implemented controls that lowered risks by 15%, as well as increased junior team members' overall performance and technical proficiency by 40% through targeted training initiatives.
Please do not hesitate to reach out to me to schedule an interview at your earliest convenience.
Kind regards
Chris Murphy
Writing an impressive cover letter is a crucial step in landing a job at PWC, so taking the time to perfect it is well worth while.
By following the tips and examples above you will be able to create an eye-catching cover letter that will wow recruiters and ensure your CV gets read – leading to more job interviews for you.
Good luck with your job search!