Can you strike the perfect balance between the manual and administrative skills it takes to be a production assistant?
If you want to make the cut, you need a cover letter that reflects this, showcasing the most important and relevant skills from the job advert.
But if you're not sure how to get started, don't panic. Check out our top tips and production assistant cover letter examples below for advice.

Production Assistant cover letter example 1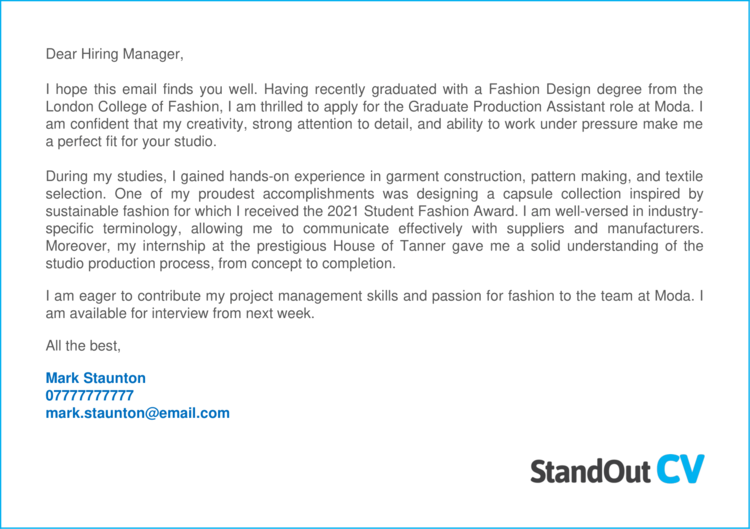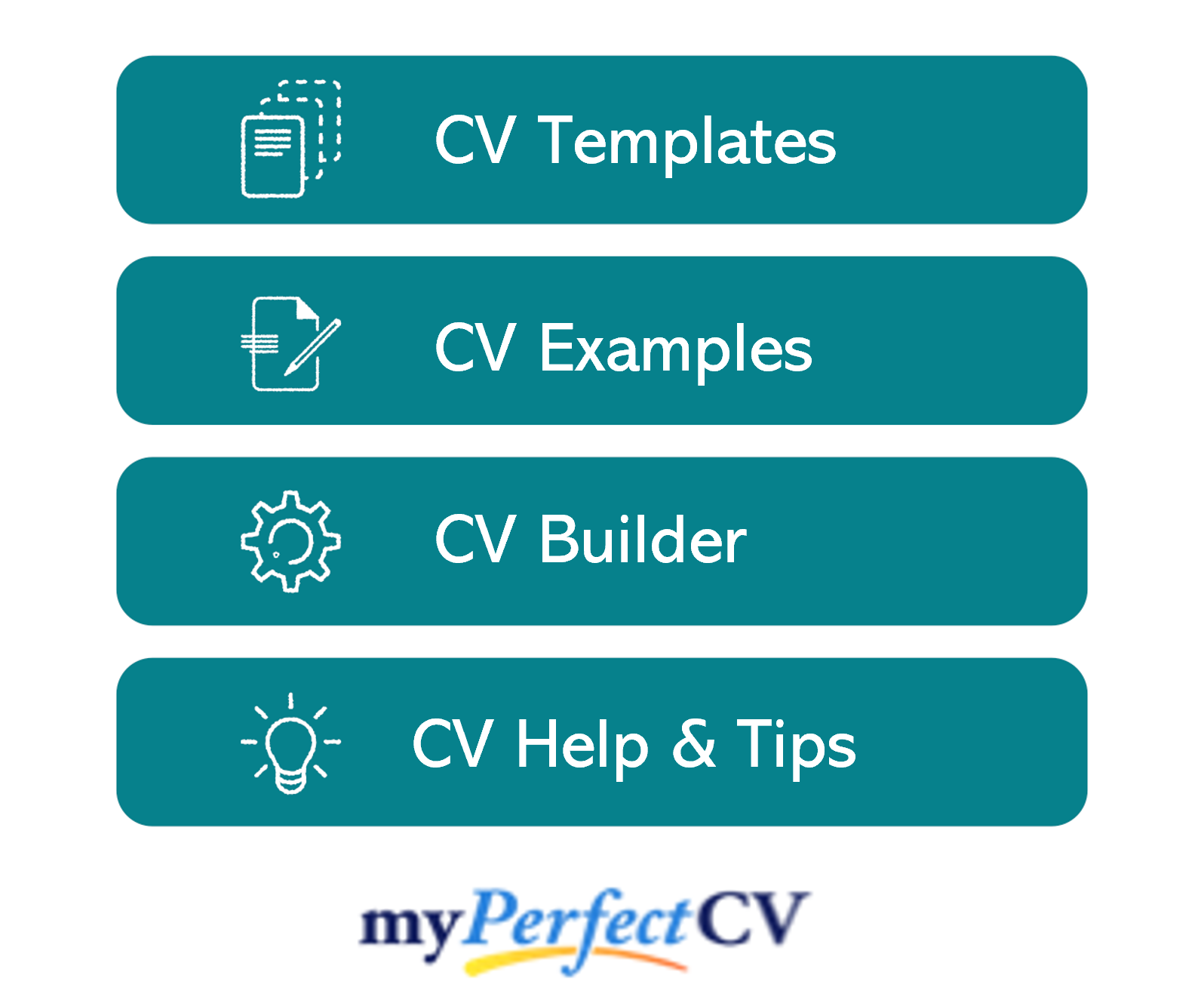 Production Assistant cover letter example 2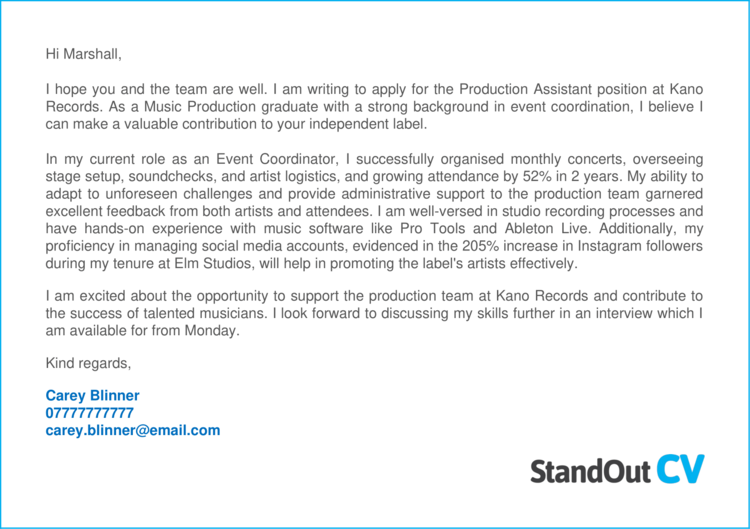 Production Assistant cover letter example 3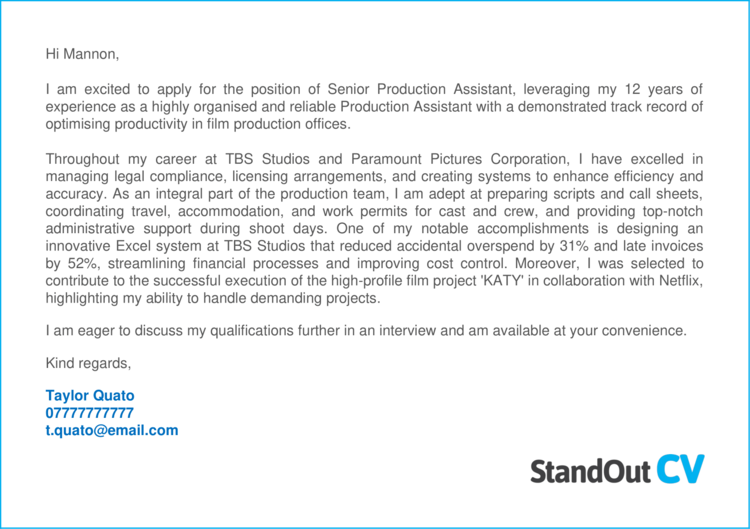 The Production Assistant cover letter examples above should give you a good idea of the type of content you need to include in your own cover letter, and how it should be structured.
But if you're really looking to wow recruiters and get your CV in front of the very best employers, then check out our guidance on how to write your own effective cover letter below.
How to write a Production Assistant cover letter
A simple step-by-step guide to writing your very own winning cover letter.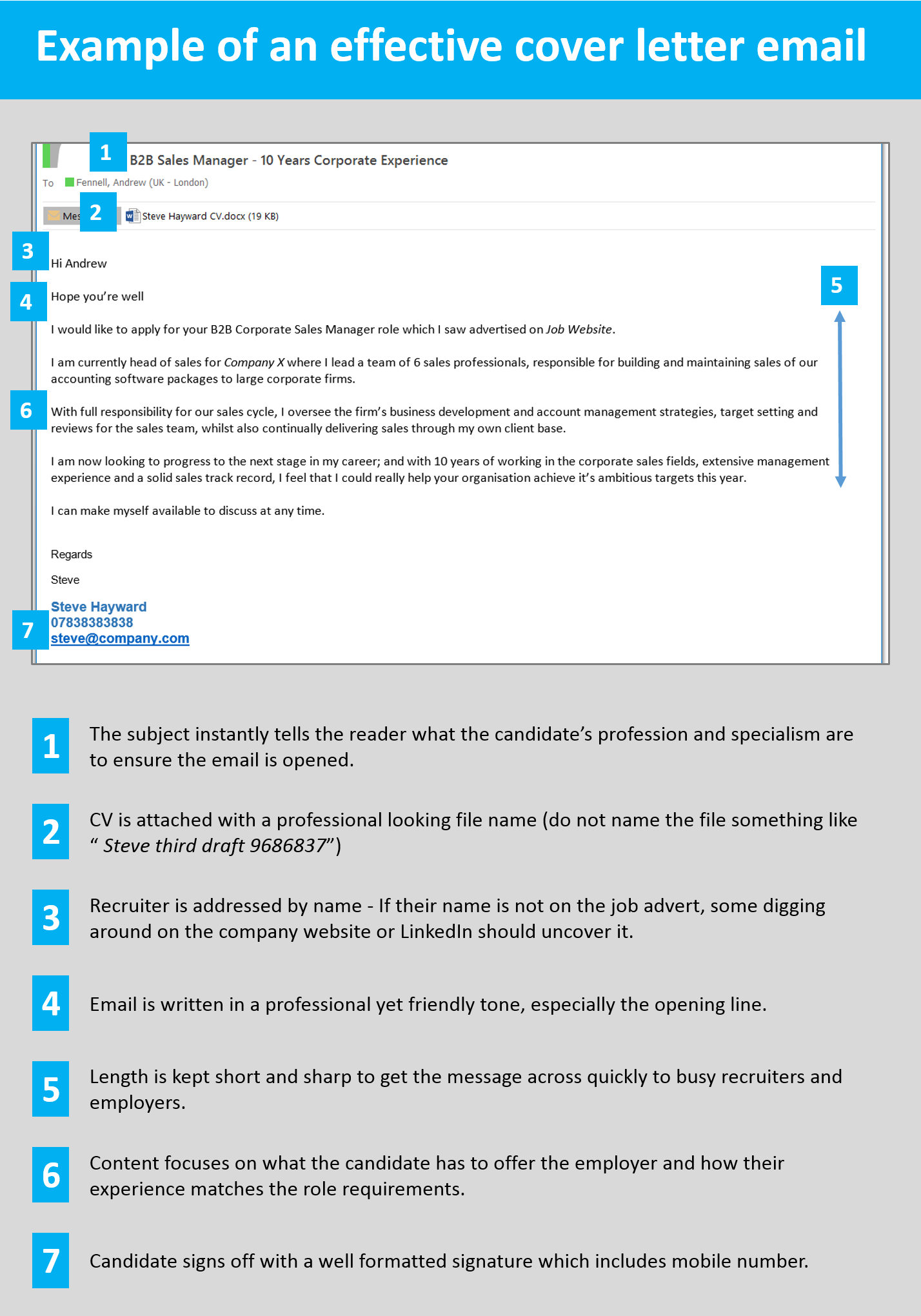 Write your cover letter in the body of an email/message
When you send a cover letter with a job application, you should always write your message into the body of your email – or the body of the messaging system if you are sending via a job website.
Why do this?
Simply because you want to get your message seen as soon as the recruiter opens your application.
If you attach the cover letter as a separate item, this means the recipient will have to open it before they can read it – slowing down the process and potentially causing frustration along the way.
So, write your cover note in the body of your email/message to ensure you make an instant connection with the reader.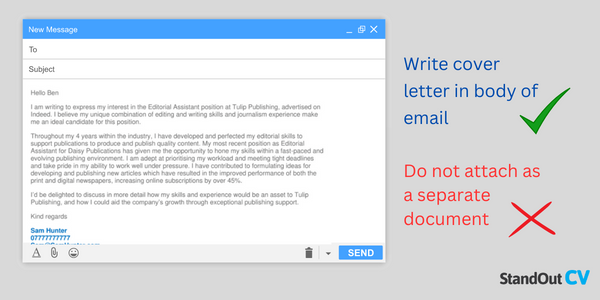 Start with a friendly greeting

To start building rapport with the recruiter or hiring manager right away, lead with a friendly greeting.
Try to strike a balance between professional and personable.
Go with something like…
Hi
Hi [insert recruiter name]
Hi [insert department/team name]
Stay away from old-fashioned greetings like "Dear sir/madam" unless applying to very formal companies – they can come across as cold and robotic.
How to find the contact's name?
Addressing the recruitment contact by name is an excellent way to start building a strong relationship. If it is not listed in the job advert, try to uncover it via these methods.
Check out the company website and look at their About page. If you see a hiring manager, HR person or internal recruiter, use their name. You could also try to figure out who would be your manager in the role and use their name.
Head to LinkedIn, search for the company and scan through the list of employees. Most professionals are on LinkedIn these days, so this is a good bet.
Identify the role you are applying for
Once you have opened the cover letter with a warm greeting, you need to explain which role you are interested in.
Sometimes a recruitment consultant could be managing over 10 vacancies, so it's crucial to pinpoint exactly which one you are interested in.
Highlight the department/area if possible and look for any reference numbers you can quote.
These are some examples you can add..
I am interested in applying for the role of Production Assistant with your company.
I would like to apply for the role of Sales assistant (Ref: 40f57393)
I would like to express my interest in the customer service vacancy within your retail department
I saw your advert for an IT project manager on Reed and would like to apply for the role.
Highlight your suitability
The sole objective of your cover letter is to motivate recruiters into to opening your CV. And you achieve this by quickly explaining your suitability to the roles you are applying for.
Take a look at the job descriptions you are applying to, and make note of the most important skills and qualifications being asked for.
Then, when crafting your cover letter, make your suitability the central focus.
Explain why you are the best qualified candidate, and why you are so well suited to carry out the job.
This will give recruiters all the encouragement they need to open your CV and consider you for the job.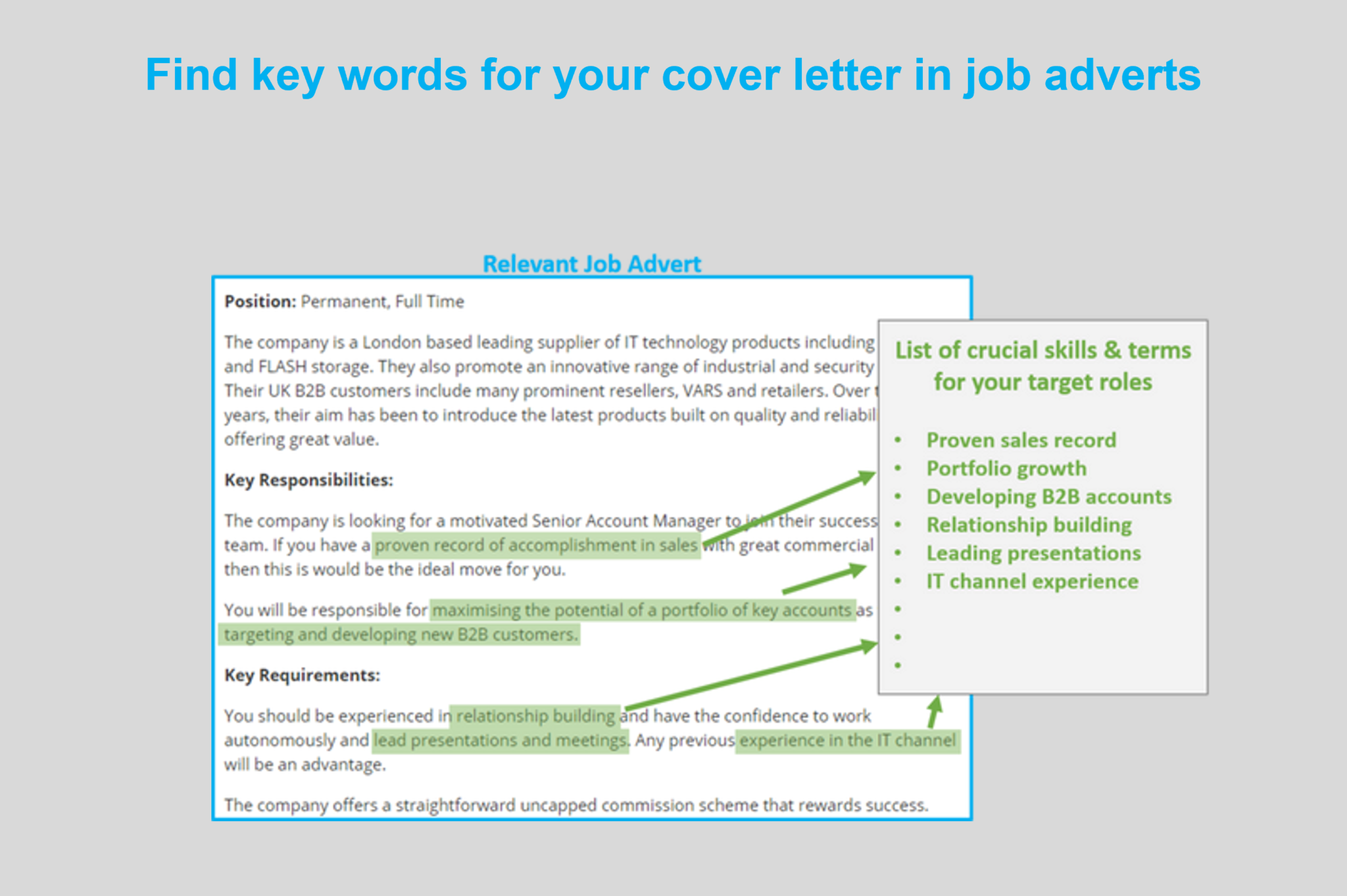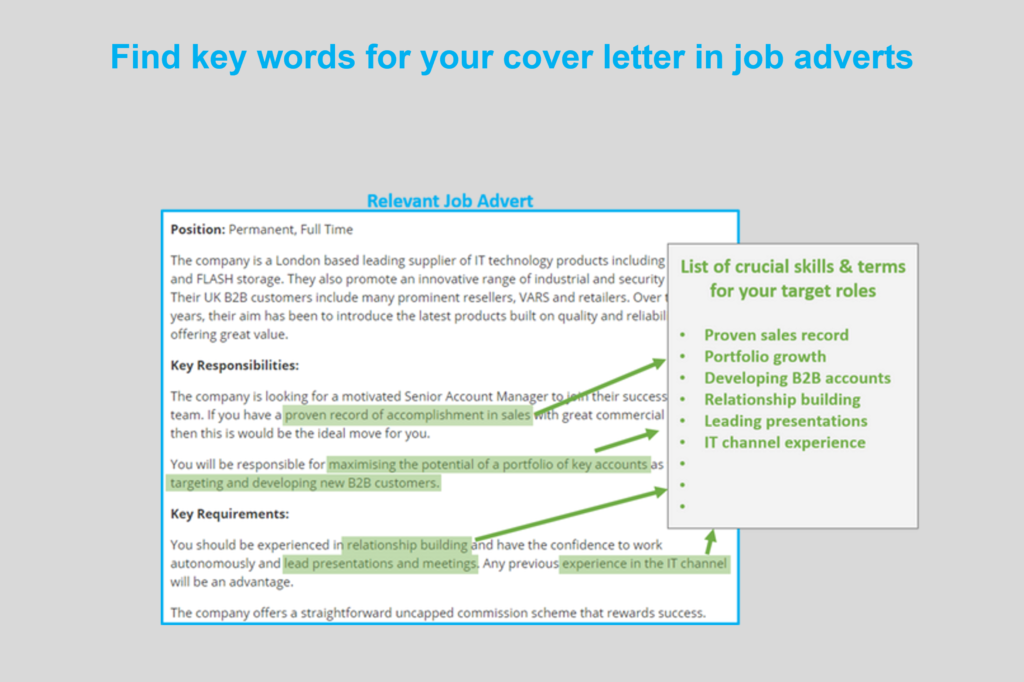 Keep it short and sharp
A good cover letter is short and sharp, getting to the point quickly with just enough information to grab the attention of recruiters.
Ideally your cover letter should be around 4-8 sentences long – anything longer will risk losing the attention of time-strapped recruiters and hiring managers.
Essentially you need to include just enough information to persuade the reader to open up your CV, where the in-depth details will sit.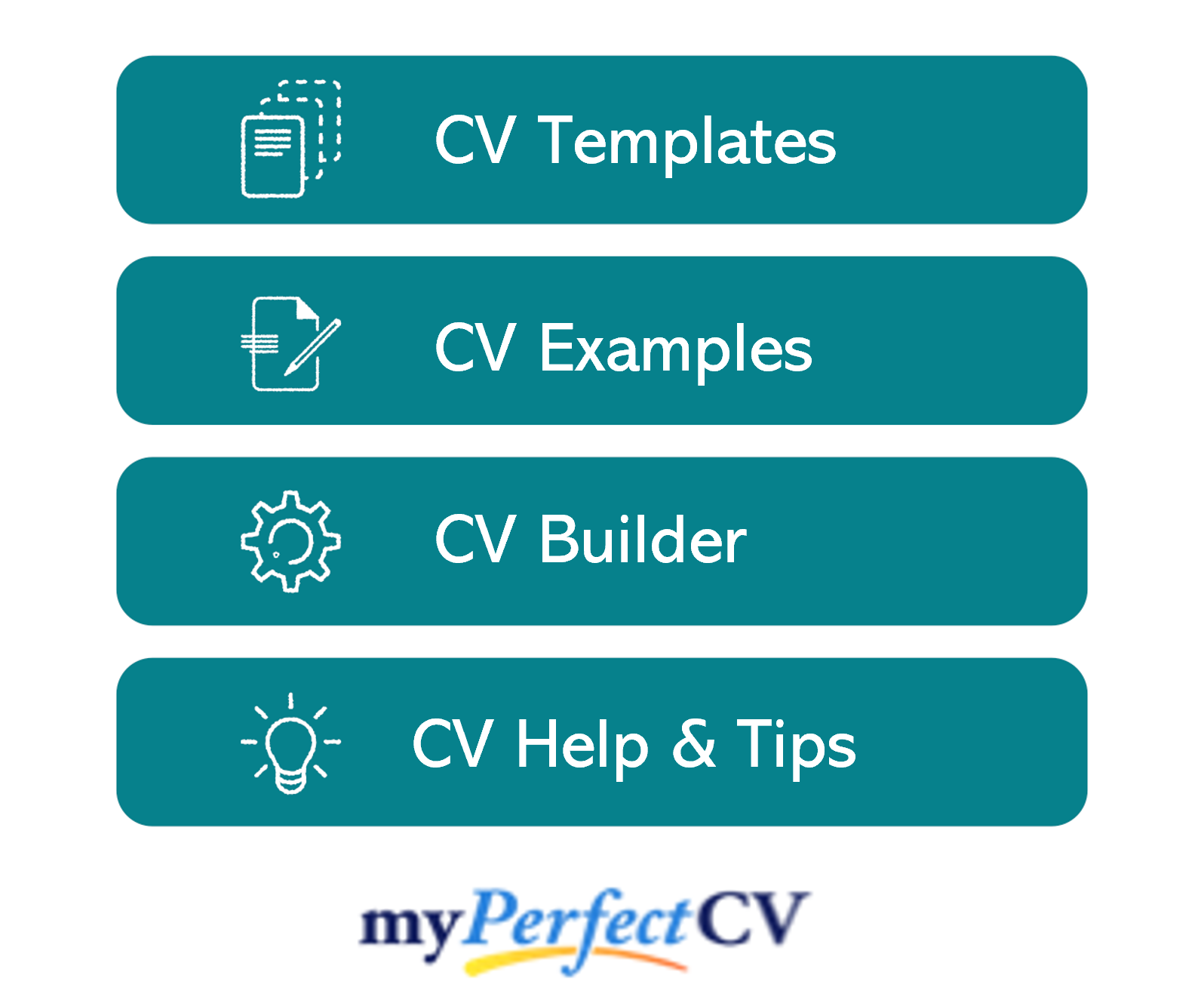 Sign off professionally
To round of your cover letter, add a professional signature to the bottom, giving recruiters your vital contact information.
This not only gives various means of contacting you, it also looks really professional and shows that you know how to communicate in the workplace.
Include the following points;
A friendly sign off – e.g. "Warm regards"
Your full name
Phone number (one you can answer quickly)
Email address
Optional
Profession title
Professional social network – e.g. LinkedIn
Here is an example signature;
Warm regards,
Gerald Baker
Senior Accountant
07887500404
Gbaker213@hotmail.com
LinkedIn
Quick tip: To save yourself from having to write your signature every time you send a job application email, you can save it within your email drafts, or on a separate document that you could copy in.

What to include in your Production Assistant cover letter
Your Production Assistant cover letter will be unique to your situation, but there are certain content guidelines you should stick to for best results.
To attract and entice recruiters, stick with the following key subjects in your cover letter – adapting them to fit your profession and target jobs.
Your professional experience – Employers will be keen to know if your experience is suitable for the job you are applying to, so provide a good summary of it in your cover letter.
Your qualifications and education – Highlight your most relevant and high-level of qualification, especially if they are essential to the job.
The positive impact you have made – Employers love to hear about the benefits you can bring to them, so shout about anything impressive you have done, such as saving money or improving processes.
Your reasons for leaving – Use a few words of your cover letter to explain why you are leaving your current job and ensure you avoid any negative reasons.
Your availability – Let recruiters know when you can start a new job. Are you immediately available, or do you have a month notice period?
Production Assistant cover letter templates
Copy and paste these Production Assistant cover letter templates to get a head start on your own.
Template 1
Dear Hiring Manager,
I hope this email finds you well. Having recently graduated with a Fashion Design degree from the London College of Fashion, I am thrilled to apply for the Graduate Production Assistant role at Moda. I am confident that my creativity, strong attention to detail, and ability to work under pressure make me a perfect fit for your studio.
During my studies, I gained hands-on experience in garment construction, pattern making, and textile selection. One of my proudest accomplishments was designing a capsule collection inspired by sustainable fashion for which I received the 2021 Student Fashion Award. I am well-versed in industry specific terminology, allowing me to communicate effectively with suppliers and manufacturers. Moreover, my internship at the prestigious House of Tanner gave me a solid understanding of the studio production process, from concept to completion.
I am eager to contribute my project management skills and passion for fashion to the team at Moda. I am available for interview from next week.
All the best,
Mark Staunton
Template 2
Hi Marshall,
I hope you and the team are well. I am writing to apply for the Production Assistant position at Kano Records. As a Music Production graduate with a strong background in event coordination, I believe I can make a valuable contribution to your independent label.
In my current role as an Event Coordinator, I successfully organised monthly concerts, overseeing stage setup, soundchecks, and artist logistics, and growing attendance by 52% in 2 years. My ability to adapt to unforeseen challenges and provide administrative support to the production team garnered excellent feedback from both artists and attendees. I am well-versed in studio recording processes and have hands-on experience with music software like Pro Tools and Ableton Live. Additionally, my proficiency in managing social media accounts, evidenced in the 205% increase in Instagram followers during my tenure at Elm Studios, will help in promoting the label's artists effectively.
I am excited about the opportunity to support the production team at Kano Records and contribute to the success of talented musicians. I look forward to discussing my skills further in an interview which I am available for from Monday.
Kind regards,
Carey Blinner
Template 3
Hi Mannon,
I am excited to apply for the position of Senior Production Assistant, leveraging my 12 years of experience as a highly organised and reliable Production Assistant with a demonstrated track record of optimising productivity in film production offices.
Throughout my career at TBS Studios and Paramount Pictures Corporation, I have excelled in managing legal compliance, licensing arrangements, and creating systems to enhance efficiency and accuracy. As an integral part of the production team, I am adept at preparing scripts and call sheets, coordinating travel, accommodation, and work permits for cast and crew, and providing top-notch administrative support during shoot days. One of my notable accomplishments is designing an innovative Excel system at TBS Studios that reduced accidental overspend by 31% and late invoices by 52%, streamlining financial processes and improving cost control. Moreover, I was selected to contribute to the successful execution of the high-profile film project 'KATY' in collaboration with Netflix, highlighting my ability to handle demanding projects.
I am eager to discuss my qualifications further in an interview and am available at your convenience.
Kind regards,
Taylor Quato
Writing an impressive cover letter is a crucial step in landing a Production Assistant job, so taking the time to perfect it is well worth while.
By following the tips and examples above you will be able to create an eye-catching cover letter that will wow recruiters and ensure your CV gets read – leading to more job interviews for you.
Good luck with your job search!