You're kind, caring and great at multitasking. You're a real-life Mary Poppins.
If only you could snap your fingers and produce a cover letter that proves it.
Since that's not possible, we've put together this guide instead. Below, you'll find all our top writing tips, along with some detailed nanny cover letter examples as well.

Nanny cover letter example 1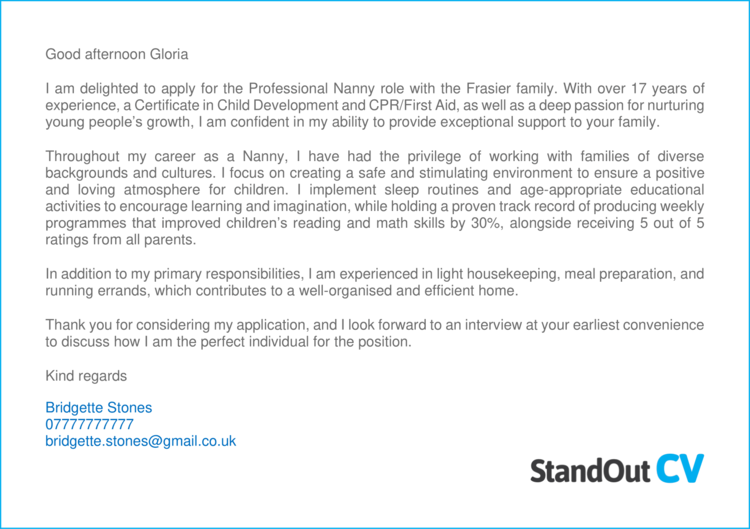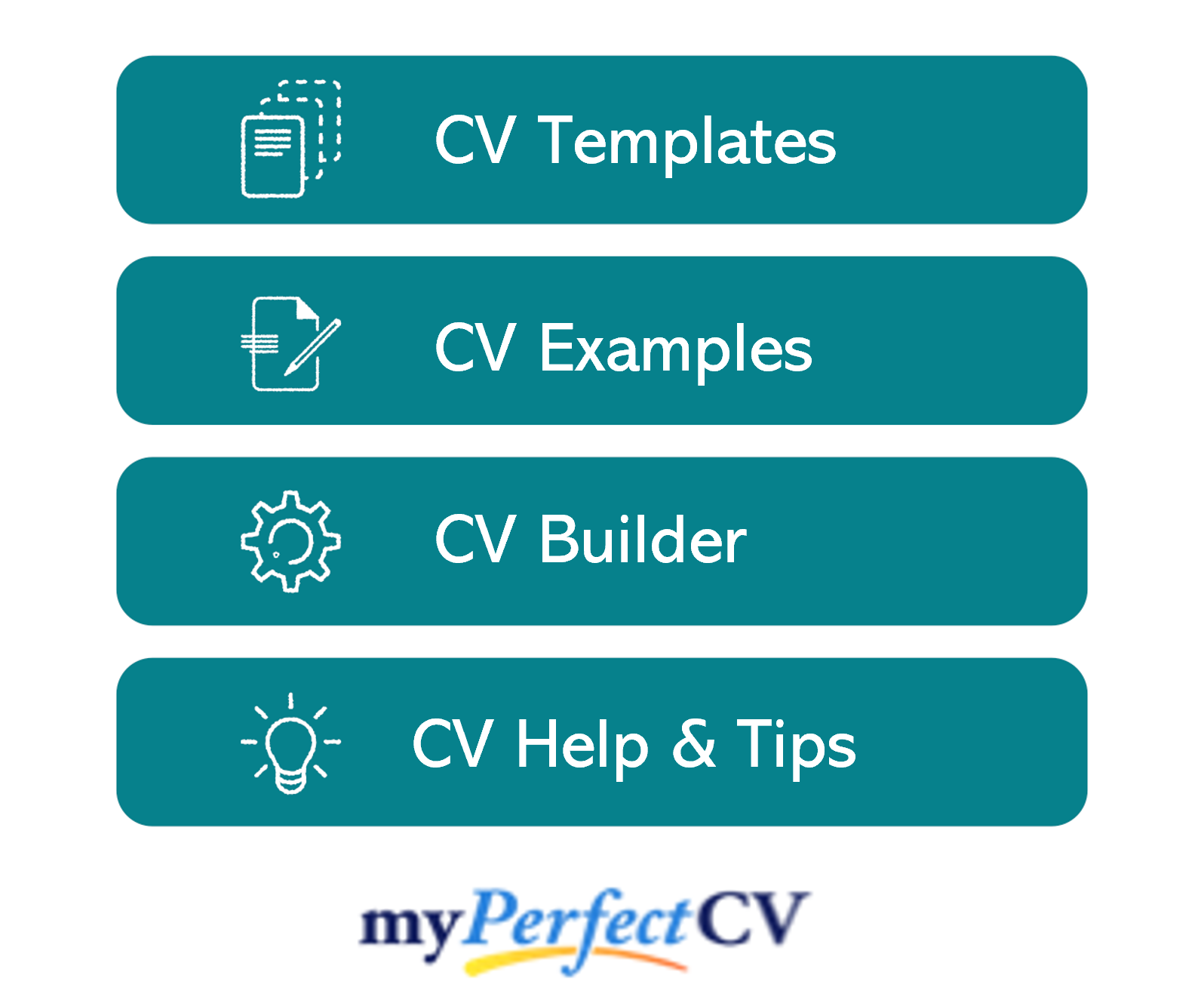 Nanny cover letter example 2
Nanny cover letter example 3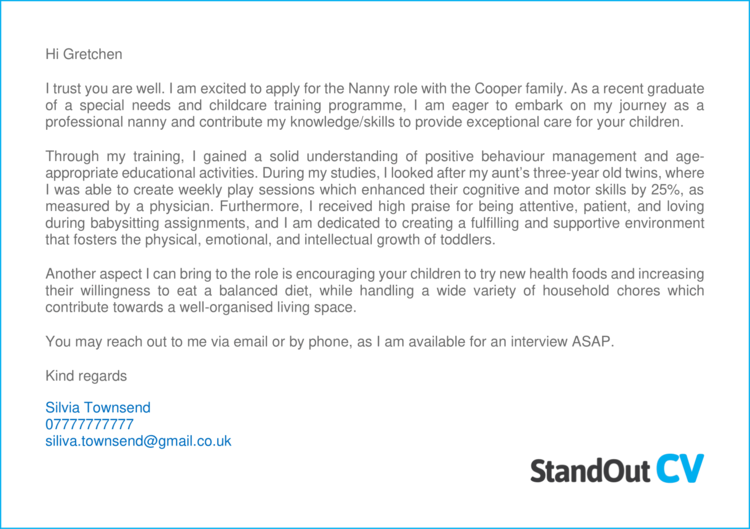 These Nanny cover letter examples provide you with some guidance and inspiration for writing a cover letter that gets noticed and ensures your CV will get opened.
But if you really want to master the art of writing a winning cover letter, then follow our step-by-step cove letter writing guide below.
How to write a Nanny cover letter
Here's how to write your own winning Nanny cover letter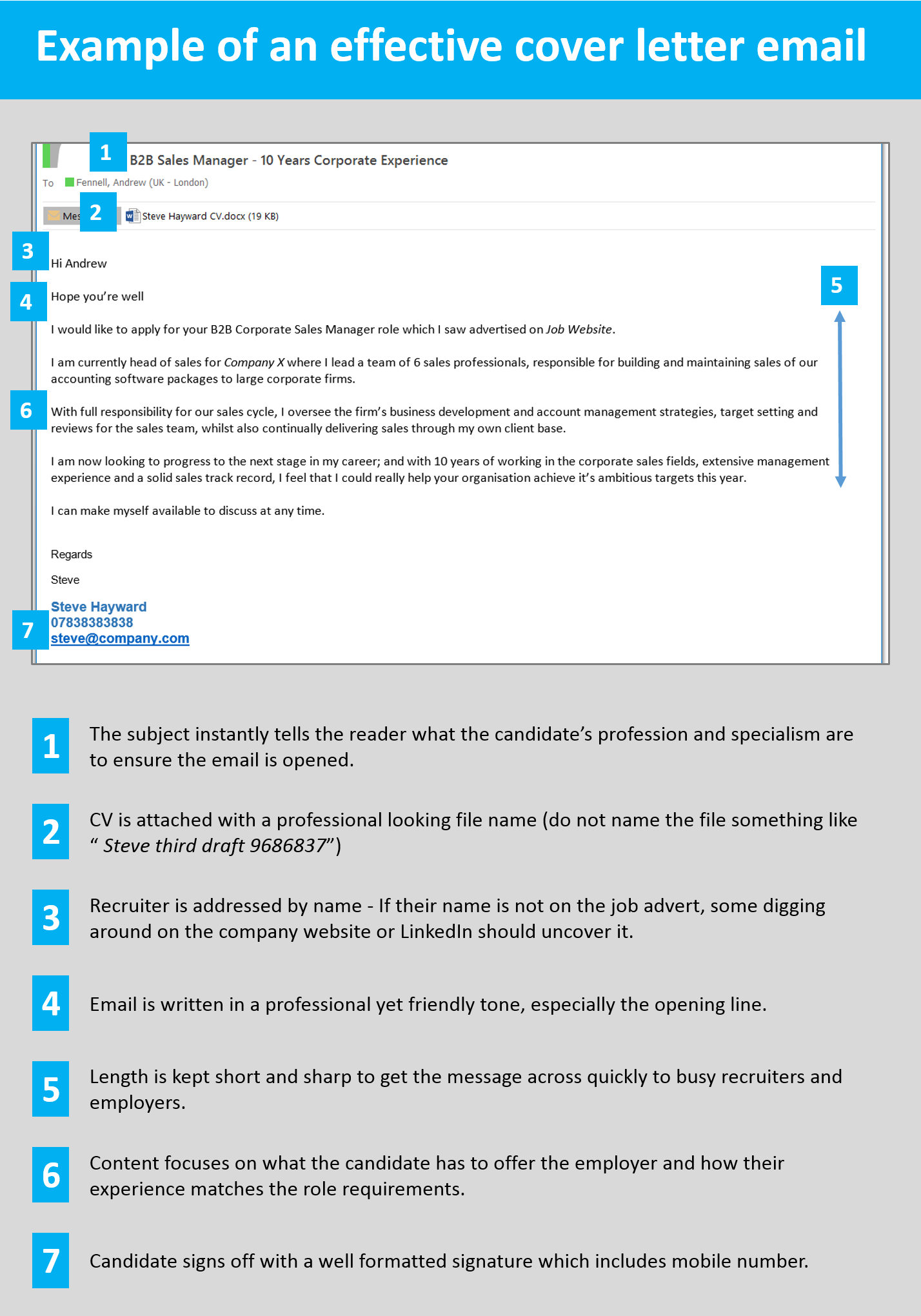 Write your cover letter in the body of an email/message
When you send a cover letter with a job application, you should always write your message into the body of your email – or the body of the messaging system if you are sending via a job website.
Why do this?
Simply because you want to get your message seen as soon as the recruiter opens your application.
If you attach the cover letter as a separate item, this means the recipient will have to open it before they can read it – slowing down the process and potentially causing frustration along the way.
So, write your cover note in the body of your email/message to ensure you make an instant connection with the reader.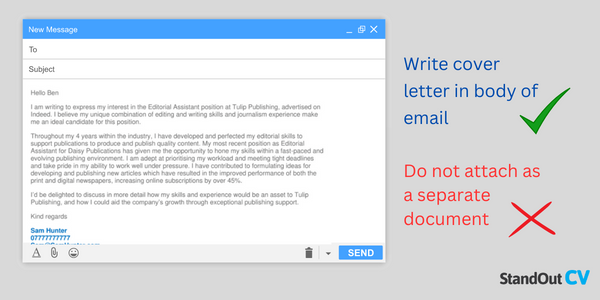 Start with a friendly greeting

To build an instant connection with the recruiter reading your cover letter, start with a warm greeting.
It should be friendly but not casual – keeping it professional at all times.
Hi, hope you're well
Hi [insert recruiter name]
Hi [insert department/team name]
Avoid overly formal greetings like "Dear sir/madam" unless applying to very traditional companies.
How to find the contact's name?
Addressing the recruitment contact by name is an excellent way to start building a strong relationship. If it is not listed in the job advert, try these methods to find it.
Check out the company website and look at their About page. If you see a hiring manager, HR person or internal recruiter, use their name. You could also try to figure out who would be your manager in the role and use their name.
Head to LinkedIn, search for the company and scan through the list of employees. Most professionals are on LinkedIn these days, so this is a good bet.
Identify the role you are applying for
After you have greeted the recruiter, it's important to state the job you are applying to.
Recruiters are often managing multiple vacancies, so they need to know exactly which job you are referring to.
Be as specific as possible and use a reference number if you can find one.
Here are some examples you can use;
I am interested in applying for the role of admin assistant with your organisation.
I would like to apply for the role of Sales assistant (Ref: 4057393)
I would like to express my interest in the customer service vacancy within your retail department
I saw your advertisement for a trainee project manager on Reed and would like to apply for the role.
Highlight your suitability
The bulk of your cover letter should be focused around highlighting your suitability for the job you are applying to.
Doing this will show the recruiter that you are suitable candidate and encourage them to open your CV.
The best way to do this, is by studying the job advert you are applying to, and find out what the most important skills and knowledge are.
Once you know the most important requirements, you then need to highlight your matching skills to the recruiter. In a few sentences, tell them exactly why you are a good fit for the job and what you can offer the company.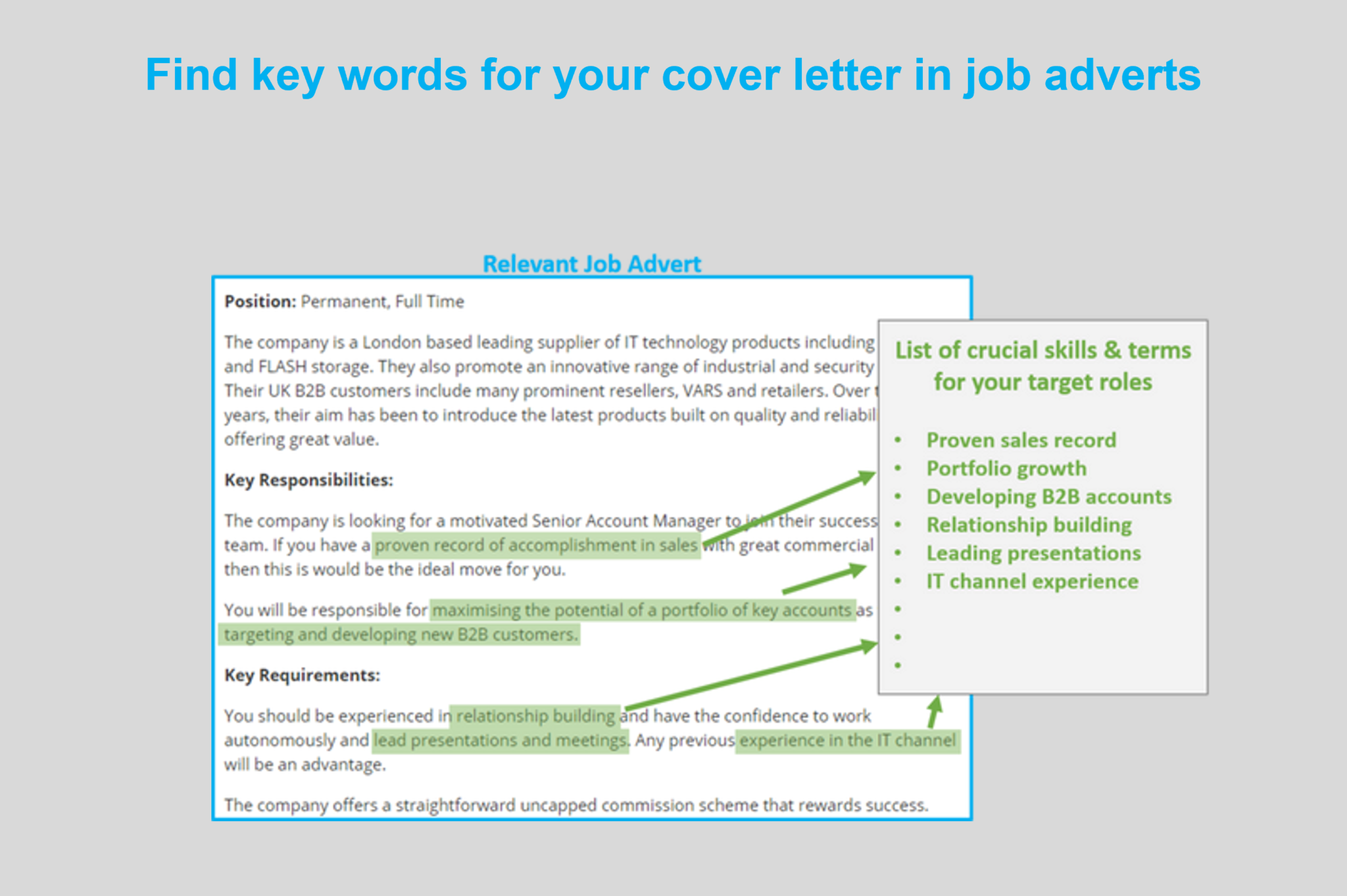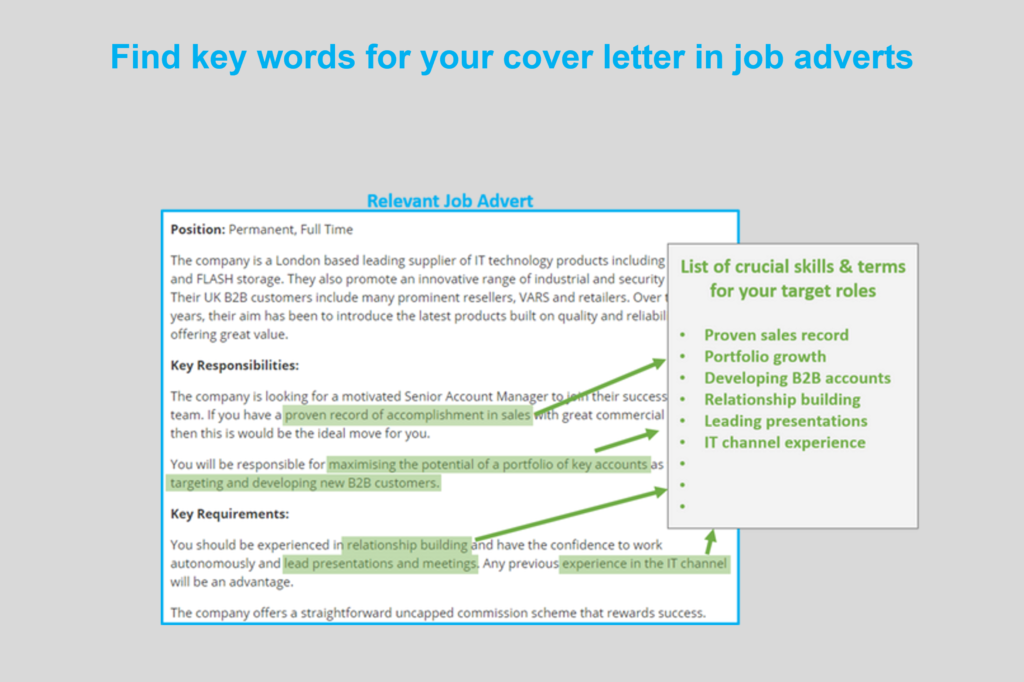 Keep it short and sharp
It is best to keep your cover letter brief if you want to ensure you hold the attention of busy recruiters and hiring managers. A lengthy cover letter will probably not get read in full, so keep yours to around 3-6 sentences and save the real detail for your CV.
Remember the purpose of your cover letter is to quickly get recruiters to notice you and encourage them to open your CV, so it only needs to include the highlights of your experience.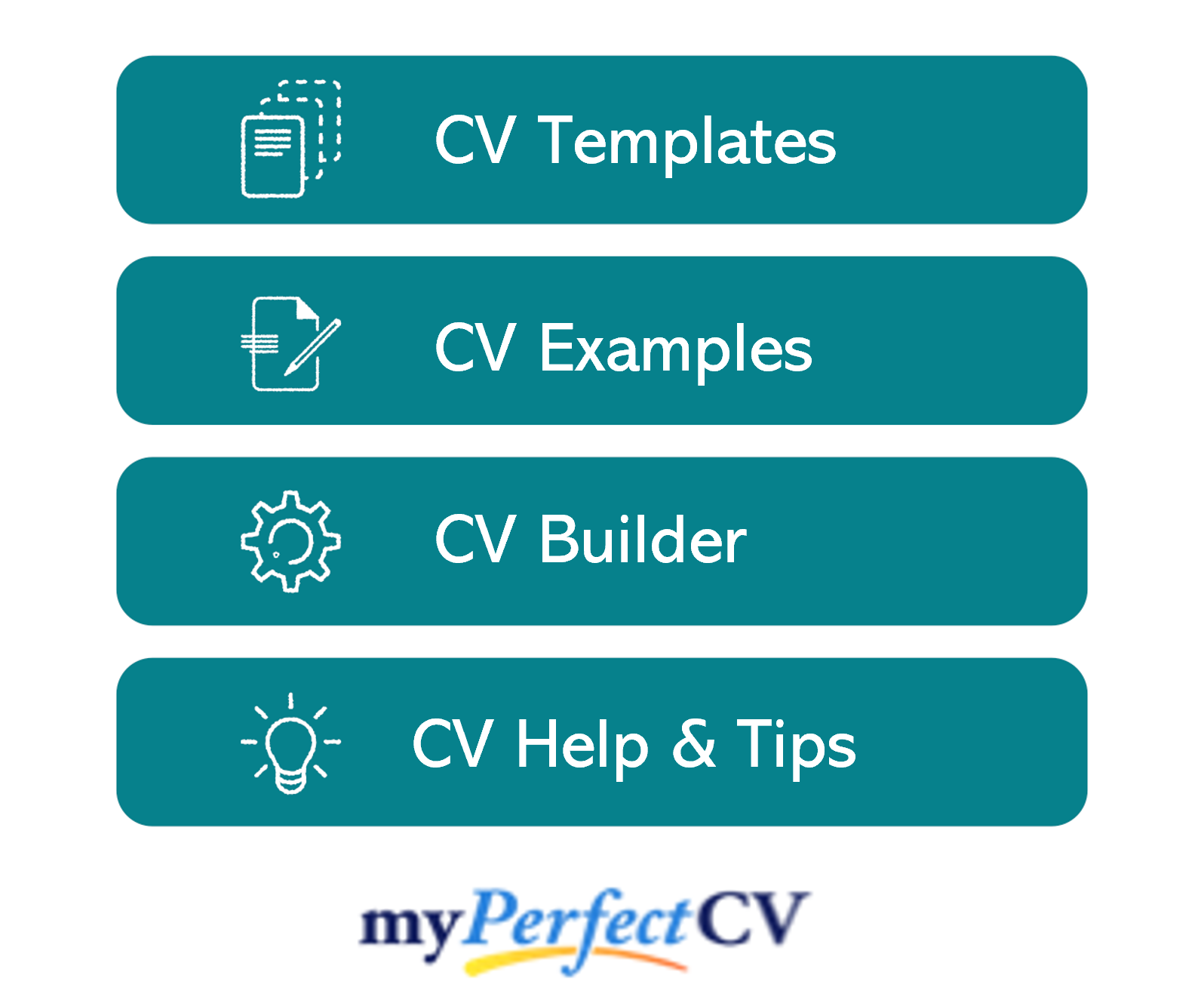 Sign off professionally
To finish off your cover note, add a professional signature to the bottom, stating your important contact details and information.
This not only provides recruiters with multiple means of contacting you, but it also adds a nice professional appearance to the cover letter, which shows that you know how to conduct yourself in the workplace.
Include the following points;
A friendly sign off – e.g. "Warm regards"
Your full name
Phone number (one you can answer quickly)
Email address
Optional
Profession title
Professional social network – e.g. LinkedIn
Here is an example signature;
Warm regards,
Aaron Smith
Customer service professional
075557437373
Aaron@smith.com
LinkedIn
Quick tip: To save yourself from having to write your signature every time you send a job application, you can save it within your email drafts, or on a separate document that you could copy in.

What to include in your Nanny cover letter
Your Nanny cover letter will be unique to your situation, but there are certain content guidelines you should stick to for best results.
To attract and entice recruiters, stick with the following key subjects in your cover letter – adapting them to fit your profession and target jobs.
Your professional experience – Employers will be keen to know if your experience is suitable for the job you are applying to, so provide a good summary of it in your cover letter.
Your qualifications and education – Highlight your most relevant and high-level of qualification, especially if they are essential to the job.
The positive impact you have made – Employers love to hear about the benefits you can bring to them, so shout about anything impressive you have done, such as saving money or improving processes.
Your reasons for leaving – Use a few words of your cover letter to explain why you are leaving your current job and ensure you avoid any negative reasons.
Your availability – Let recruiters know when you can start a new job. Are you immediately available, or do you have a month notice period?
Nanny cover letter templates
Copy and paste these Nanny cover letter templates to get a head start on your own.
Template 1
Good afternoon, Gloria
I am delighted to apply for the Professional Nanny role with the Frasier family. With over 17 years of experience, a Certificate in Child Development and CPR/First Aid, as well as a deep passion for nurturing young people's growth, I am confident in my ability to provide exceptional support to your family.
Throughout my career as a Nanny, I have had the privilege of working with families of diverse backgrounds and cultures. I focus on creating a safe and stimulating environment to ensure a positive and loving atmosphere for children. I implement sleep routines and age-appropriate educational activities to encourage learning and imagination, while holding a proven track record of producing weekly programmes that improved children's reading and math skills by 30%, alongside receiving 5 out of 5 ratings from all parents.
In addition to my primary responsibilities, I am experienced in light housekeeping, meal preparation, and running errands, which contributes to a well-organised and efficient home.
Thank you for considering my application, and I look forward to an interview at your earliest convenience to discuss how I am the perfect individual for the position.
Kind regards
Bridgette Stones
Template 2
Good morning, Rebecca
As a childcare professional with specialised training in early childhood education and a current a First Aid Certificate, I am thrilled at the prospect of becoming a part of Neville family as your children's Nanny.
My 7 years of experience working as a Nanny for three families has allowed me to execute age-appropriate activities that promote cognitive, social, and emotional growth. I am dedicated to fostering a loving and stimulating atmosphere that nurtures the unique talents and interests of each child, as I have assisted 10 toddlers transition to kindergarten and improve their literacy and numeracy levels by 40%. In addition, I previously implemented techniques that resulting in a 50% reduction in behavioural challenges and maintained a spotless safety record through prioritising children's well-being.
Apart from my main duties, I introduce balanced and nutritious meal plans which ensure kids are willing to try and enjoy healthy foods, as well as routinely carry out household organisation tasks as expected by parents.
Please to do not hesitate to contact me via email/by phone as I am immediately available for a virtual or in-person interview. Thank you for your consideration.
Kind regards
Heidi Maguire
Template 3
Hi Gretchen
I trust you are well. I am excited to apply for the Nanny role with the Cooper family. As a recent graduate of a special needs and childcare training programme, I am eager to embark on my journey as a professional nanny and contribute my knowledge/skills to provide exceptional care for your children.
Through my training, I gained a solid understanding of positive behaviour management and age-appropriate educational activities. During my studies, I looked after my aunt's three-year old twins, where I was able to create weekly play sessions which enhanced their cognitive and motor skills by 25%, as measured by a physician. Furthermore, I received high praise for being attentive, patient, and loving during babysitting assignments, and I am dedicated to creating a fulfilling and supportive environment that fosters the physical, emotional, and intellectual growth of toddlers.
Another aspect I can bring to the role is encouraging your children to try new health foods and increasing their willingness to eat a balanced diet, while handling a wide variety of household chores which contribute towards a well-organised living space.
You may reach out to me via email or by phone, as I am available for an interview ASAP.
Kind regards
Silvia Townsend
Writing an impressive cover letter is a crucial step in landing a Nanny job, so taking the time to perfect it is well worth while.
By following the tips and examples above you will be able to create an eye-catching cover letter that will wow recruiters and ensure your CV gets read – leading to more job interviews for you.
Good luck with your job search!