You've got the skills and know-how to solve a variety of technical issues, but does your cover letter reflect this?
Showcasing your relevant skills and experience in just a couple of paragraphs isn't easy, but we can help by offering our top tips below.
We've also created some IT support cover letter examples to inspire your own.

IT Support cover letter example 1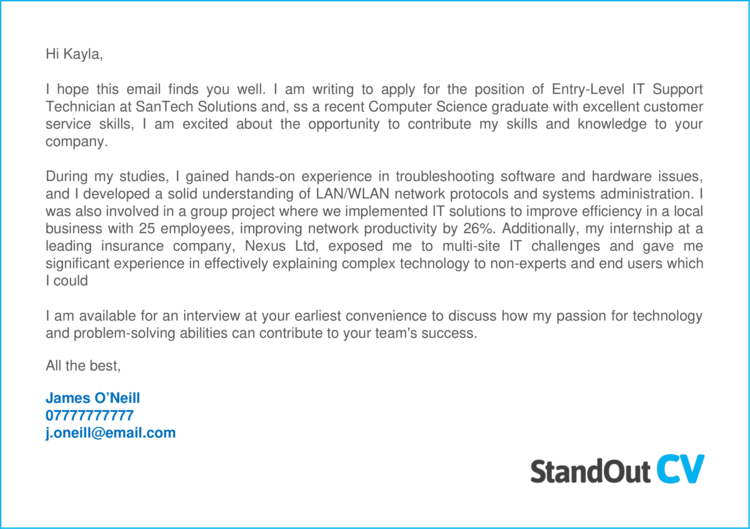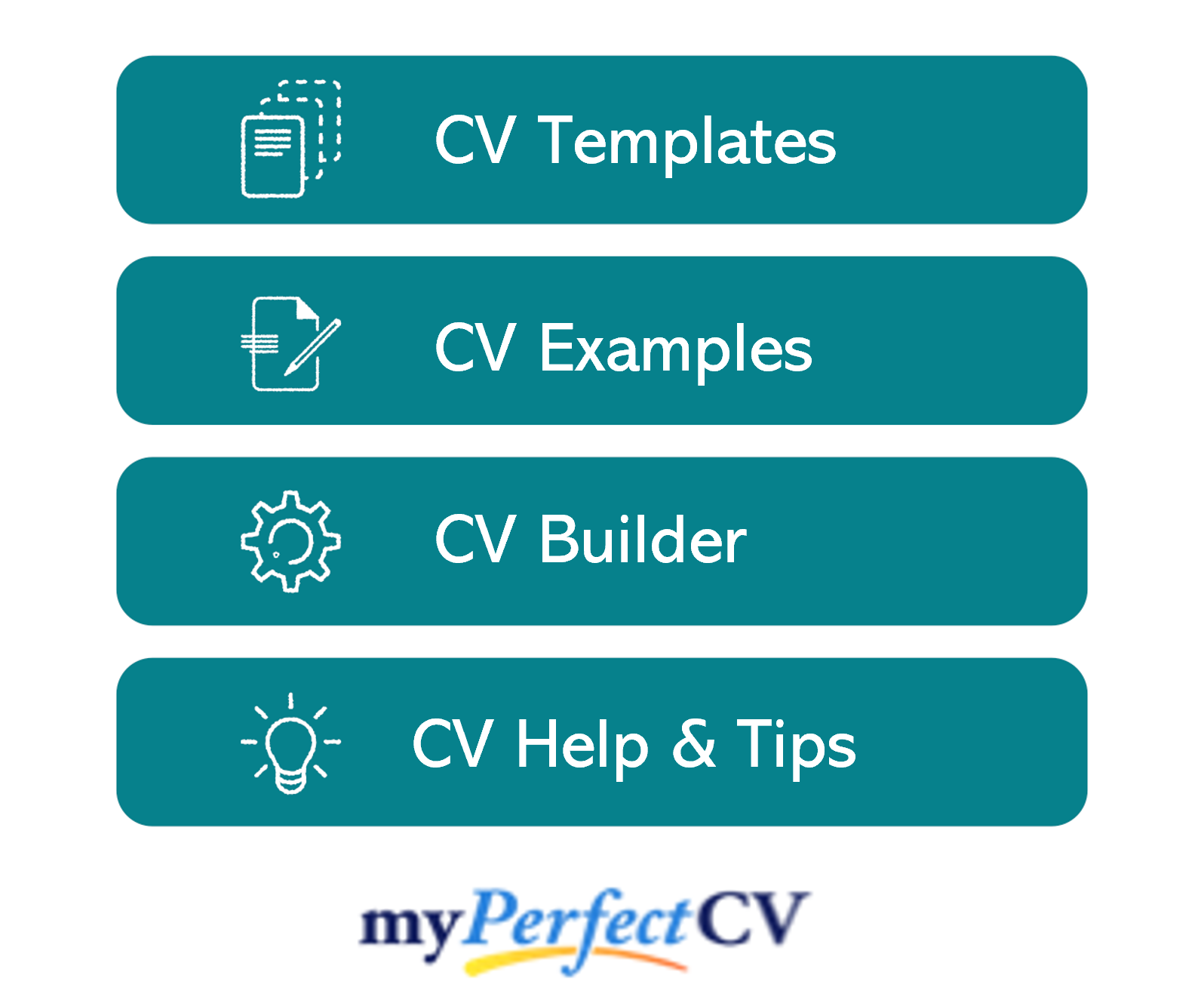 IT Support cover letter example 2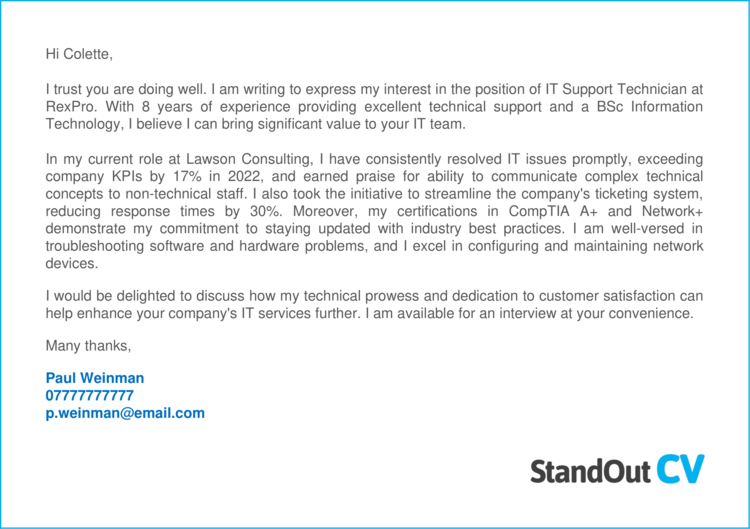 IT Support cover letter example 3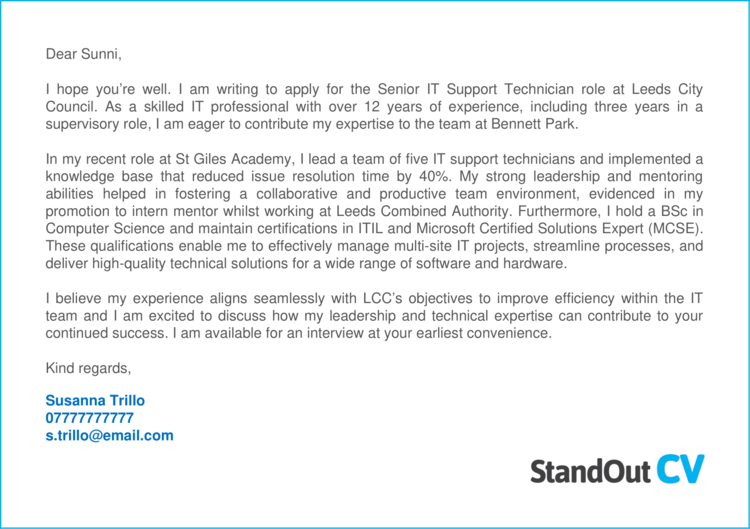 The IT Support cover letter examples above should give you a good idea of the type of content you need to include in your own cover letter, and how it should be structured.
But if you're really looking to wow recruiters and get your CV in front of the very best employers, then check out our guidance on how to write your own effective cover letter below.
How to write a IT Support cover letter
Here's a simple process to write your own interview-winning cover letter.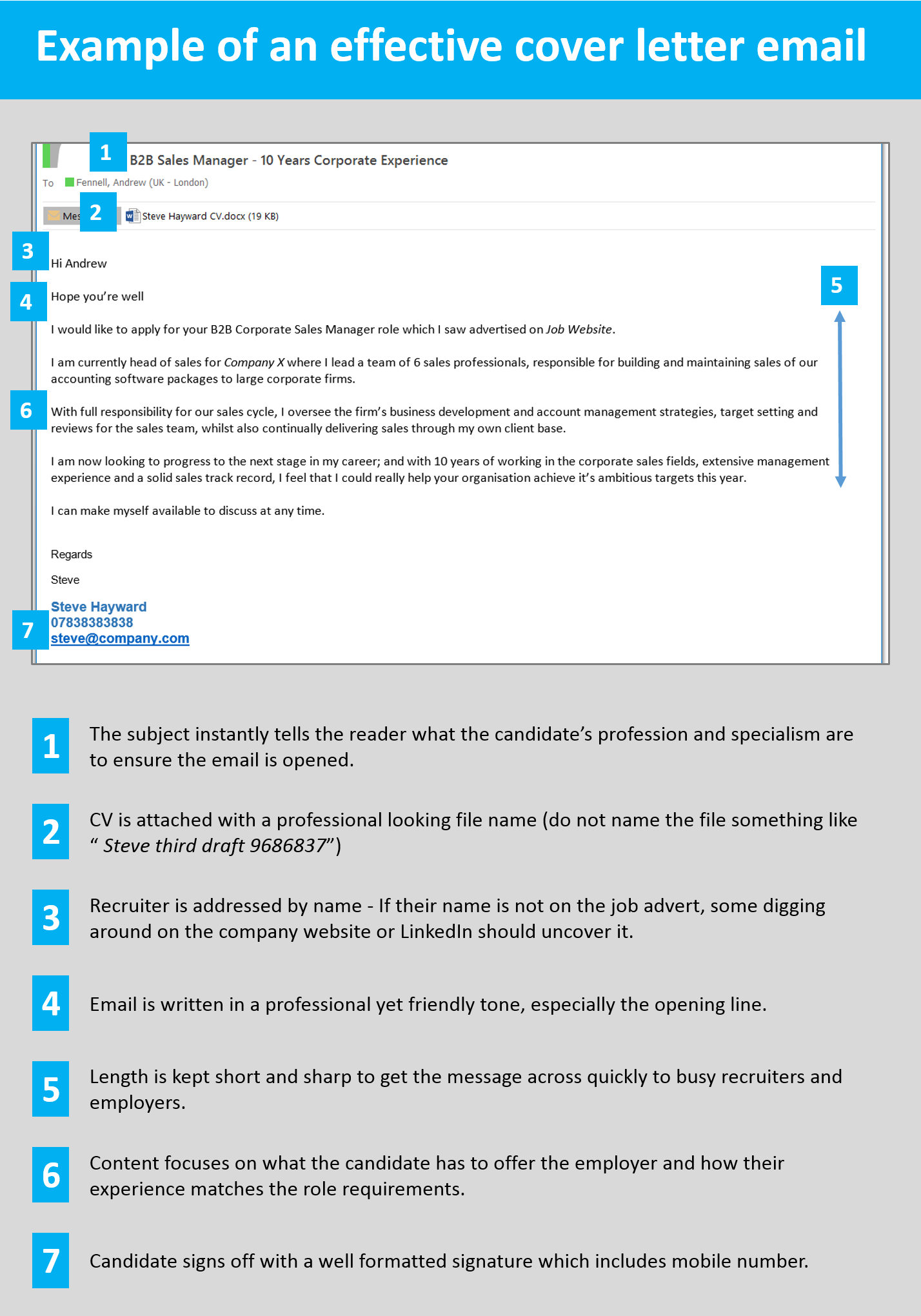 Write your cover letter in the body of an email/message
You should write your cover letter in the body of the email (or messaging system if sending via a job board) and never attach it as a document.
The reason for this?
You want your cover letter to start connecting with the recruiter from the moment they open your application.
If they have to open a document to read it, it will slow things down and they may not even bother to open it.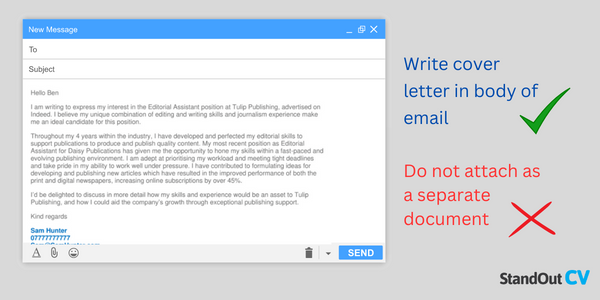 Start with a friendly greeting

To build an instant connection with the recruiter reading your cover letter, start with a warm greeting.
It should be friendly but not casual – keeping it professional at all times.
Hi, hope you're well
Hi [insert recruiter name]
Hi [insert department/team name]
Avoid overly formal greetings like "Dear sir/madam" unless applying to very traditional companies.
How to find the contact's name?
Addressing the recruitment contact by name is an excellent way to start building a strong relationship. If it is not listed in the job advert, try these methods to find it.
Check out the company website and look at their About page. If you see a hiring manager, HR person or internal recruiter, use their name. You could also try to figure out who would be your manager in the role and use their name.
Head to LinkedIn, search for the company and scan through the list of employees. Most professionals are on LinkedIn these days, so this is a good bet.
Identify the role you are applying for
After you have greeted the recruiter, it's important to state the job you are applying to.
Recruiters are often managing multiple vacancies, so they need to know exactly which job you are referring to.
Be as specific as possible and use a reference number if you can find one.
Here are some examples you can use;
I am interested in applying for the role of admin assistant with your organisation.
I would like to apply for the role of Sales assistant (Ref: 4057393)
I would like to express my interest in the customer service vacancy within your retail department
I saw your advertisement for a trainee project manager on Reed and would like to apply for the role.
Highlight your suitability
The bulk of your cover letter should be focused around highlighting your suitability for the job you are applying to.
Doing this will show the recruiter that you are suitable candidate and encourage them to open your CV.
The best way to do this, is by studying the job advert you are applying to, and find out what the most important skills and knowledge are.
Once you know the most important requirements, you then need to highlight your matching skills to the recruiter. In a few sentences, tell them exactly why you are a good fit for the job and what you can offer the company.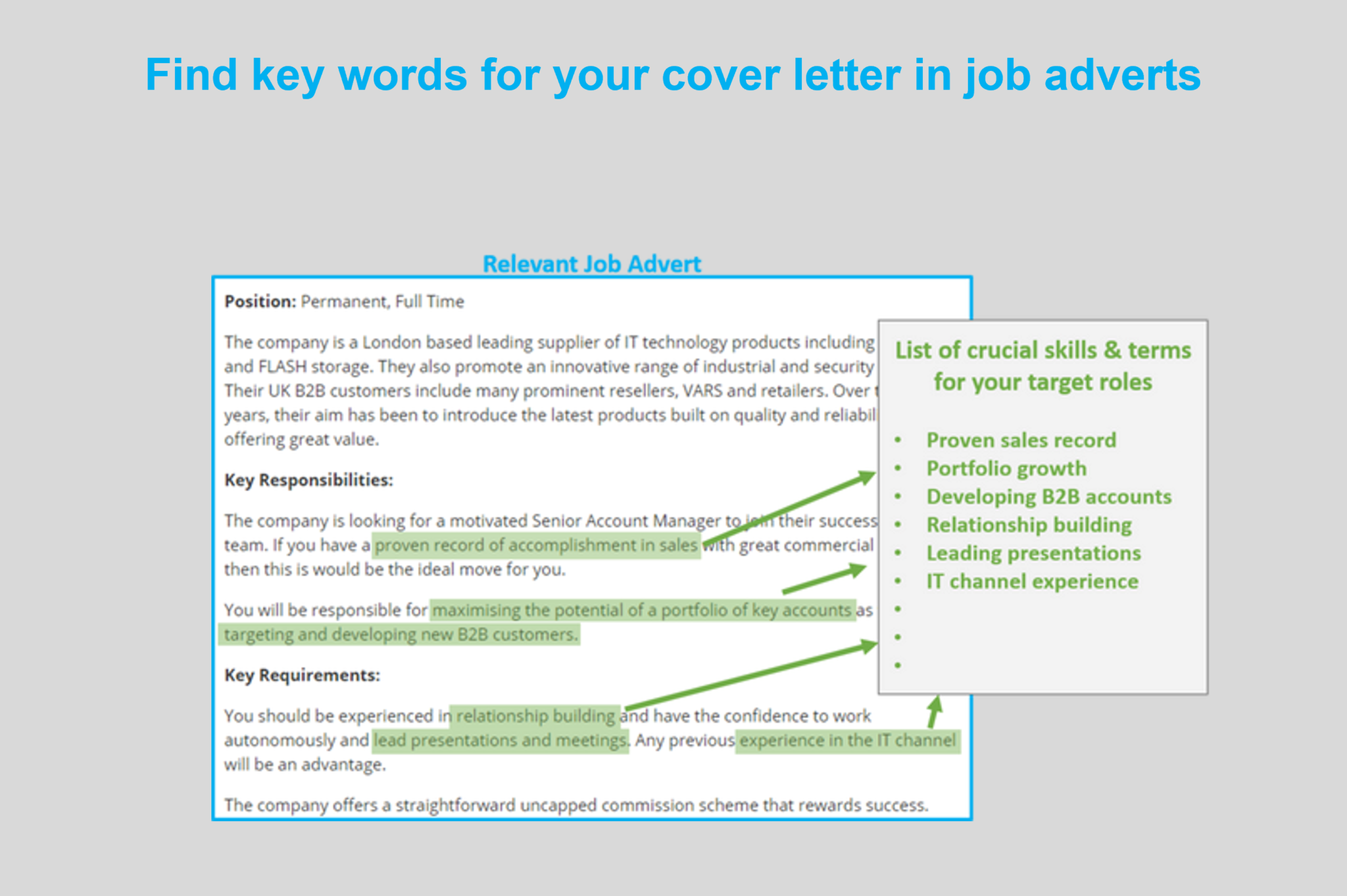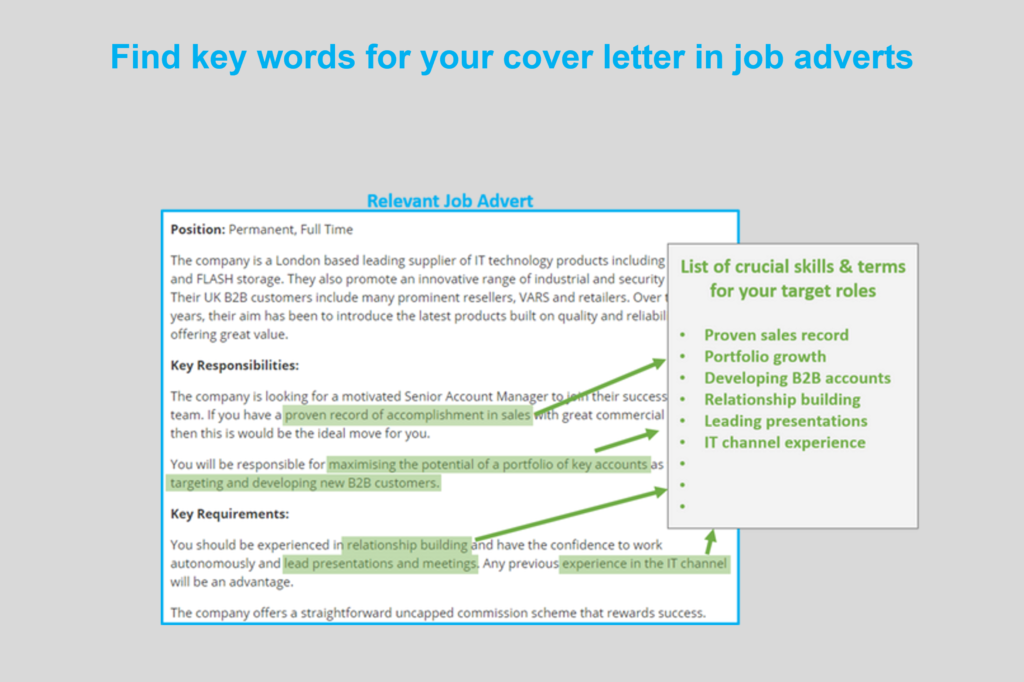 Keep it short and sharp
It is best to keep your cover letter brief if you want to ensure you hold the attention of busy recruiters and hiring managers. A lengthy cover letter will probably not get read in full, so keep yours to around 3-6 sentences and save the real detail for your CV.
Remember the purpose of your cover letter is to quickly get recruiters to notice you and encourage them to open your CV, so it only needs to include the highlights of your experience.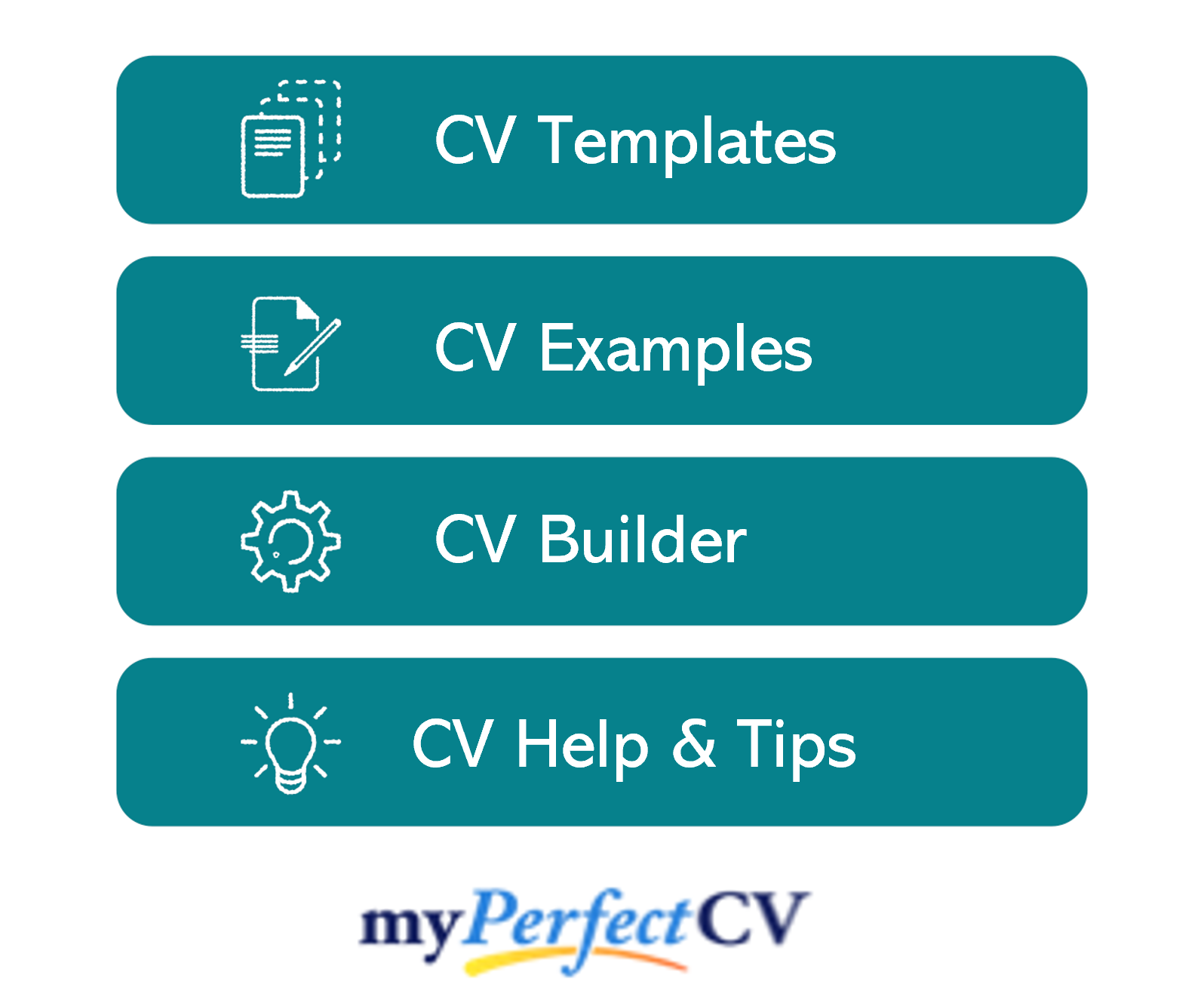 Sign off professionally
To round of your CV, you should sign off with a professional signature.
This will give your cover letter a slick appearance and also give the recruiter all of the necessary contact information they need to get in touch with you.
The information to add should include:
A friendly sign off – e.g. "Kindest regards"
Your full name
Phone number (one you can answer quickly)
Email address
Optional
Profession title
Professional social network –  e.g. LinkedIn
Here is an example signature;
Warm regards,
Jill North
IT Project Manager
078837437373
Jill@hotmail.com
LinkedIn
Quick tip: To save yourself from having to write your signature every time you send a job application, you can save it within your email drafts, or on a separate documents that you could copy in.

What to include in your IT Support cover letter
So, what type of information should you write about in your IT Support cover letter?
The specifics will obviously depend on your profession and the jobs you are applying to, but these are the key areas you should be covering.
Your industry experience – Tell recruiters the types of companies you have been working for and the roles you have held in the past.
Your qualifications – Highlight your most important relevant qualifications to show employers you are qualified to do the roles you are applying for.
The impact you have made – Demonstrate the positive impact you have made for employers in previous jobs. Have you saved money? Improved processes? Made customers happy?
Your reasons for moving – Employers will want to know why you are leaving your current/previous role, so provide them with a brief explanation here.
Your availability – When will you be able to start a new job? Check your current contract to find out your notice period if you are in a position already.
IT Support cover letter templates
Copy and paste these IT Support cover letter templates to get a head start on your own.
Template 1
Hi Kayla,
I hope this email finds you well. I am writing to apply for the position of Entry-Level IT Support Technician at SanTech Solutions and, ss a recent Computer Science graduate with excellent customer service skills, I am excited about the opportunity to contribute my skills and knowledge to your company.
During my studies, I gained hands-on experience in troubleshooting software and hardware issues, and I developed a solid understanding of LAN/WLAN network protocols and systems administration. I was also involved in a group project where we implemented IT solutions to improve efficiency in a local business with 25 employees, improving network productivity by 26%. Additionally, my internship at a leading insurance company, Nexus Ltd, exposed me to multi-site IT challenges and gave me significant experience in effectively explaining complex technology to non-experts and end users.
I am available for an interview at your earliest convenience to discuss how my passion for technology and problem-solving abilities can contribute to your team's success.
All the best,
James O'Neill
Template 2
Hi Colette,
I trust you are doing well. I am writing to express my interest in the position of IT Support Technician at RexPro. With 8 years of experience providing excellent technical support and a BSc Information Technology, I believe I can bring significant value to your IT team.
In my current role at Lawson Consulting, I have consistently resolved IT issues promptly, exceeding company KPIs by 17% in 2022, and earned praise for ability to communicate complex technical concepts to non-technical staff. I also took the initiative to streamline the company's ticketing system, reducing response times by 30%. Moreover, my certifications in CompTIA A+ and Network+ demonstrate my commitment to staying updated with industry best practices. I am well-versed in troubleshooting software and hardware problems, and I excel in configuring and maintaining network devices.
I would be delighted to discuss how my technical prowess and dedication to customer satisfaction can help enhance your company's IT services further. I am available for an interview at your convenience.
Many thanks,
Paul Weinman
Template 3
Dear Sunni,
I hope you're well. I am writing to apply for the Senior IT Support Technician role at Leeds City Council. As a skilled IT professional with over 12 years of experience, including three years in a supervisory role, I am eager to contribute my expertise to the team at Bennett Park.
In my recent role at St Giles Academy, I lead a team of five IT support technicians and implemented a knowledge base that reduced issue resolution time by 40%. My strong leadership and mentoring abilities helped in fostering a collaborative and productive team environment, evidenced in my promotion to intern mentor whilst working at Leeds Combined Authority. Furthermore, I hold a BSc in Computer Science and maintain certifications in ITIL and Microsoft Certified Solutions Expert (MCSE). These qualifications enable me to effectively manage multi-site IT projects, streamline processes, and deliver high-quality technical solutions for a wide range of software and hardware.
I believe my experience aligns seamlessly with LCC's objectives to improve efficiency within the IT team and I am excited to discuss how my leadership and technical expertise can contribute to your continued success. I am available for an interview at your earliest convenience.
Kind regards,
Susanna Trillo
Writing a strong attention-grabbing cover letter is a vital step in landing a good IT Support job.
Use the tips, strategies and examples above to get more responses from you job applications and start lining job interview up.
Good luck with your job search!