A position as a HR assistant can be very varied and fast-paced, so in order to secure the role, you need to show the recruiter you have an equally varied skill set.
To help you do this, we've created this detailed guide, packed with top tips on how to write an engaging cover letter that will help you stand out from the competition.
You can check it out below, as well as our HR assistant cover letter examples to shape your own.

HR Assistant cover letter example 1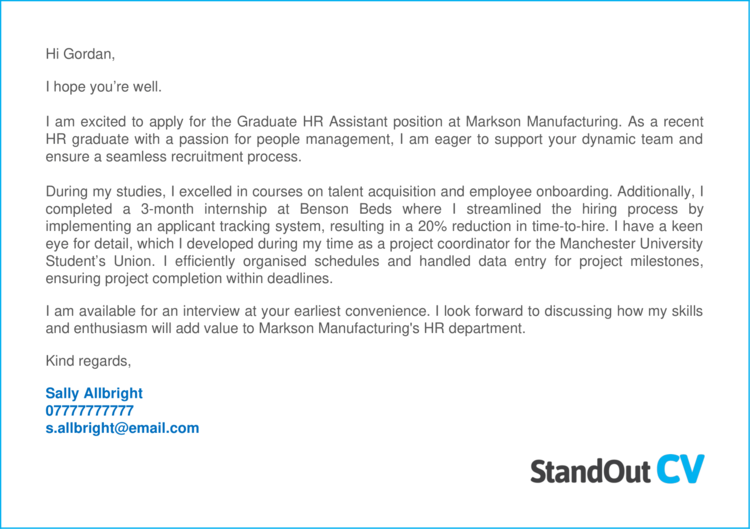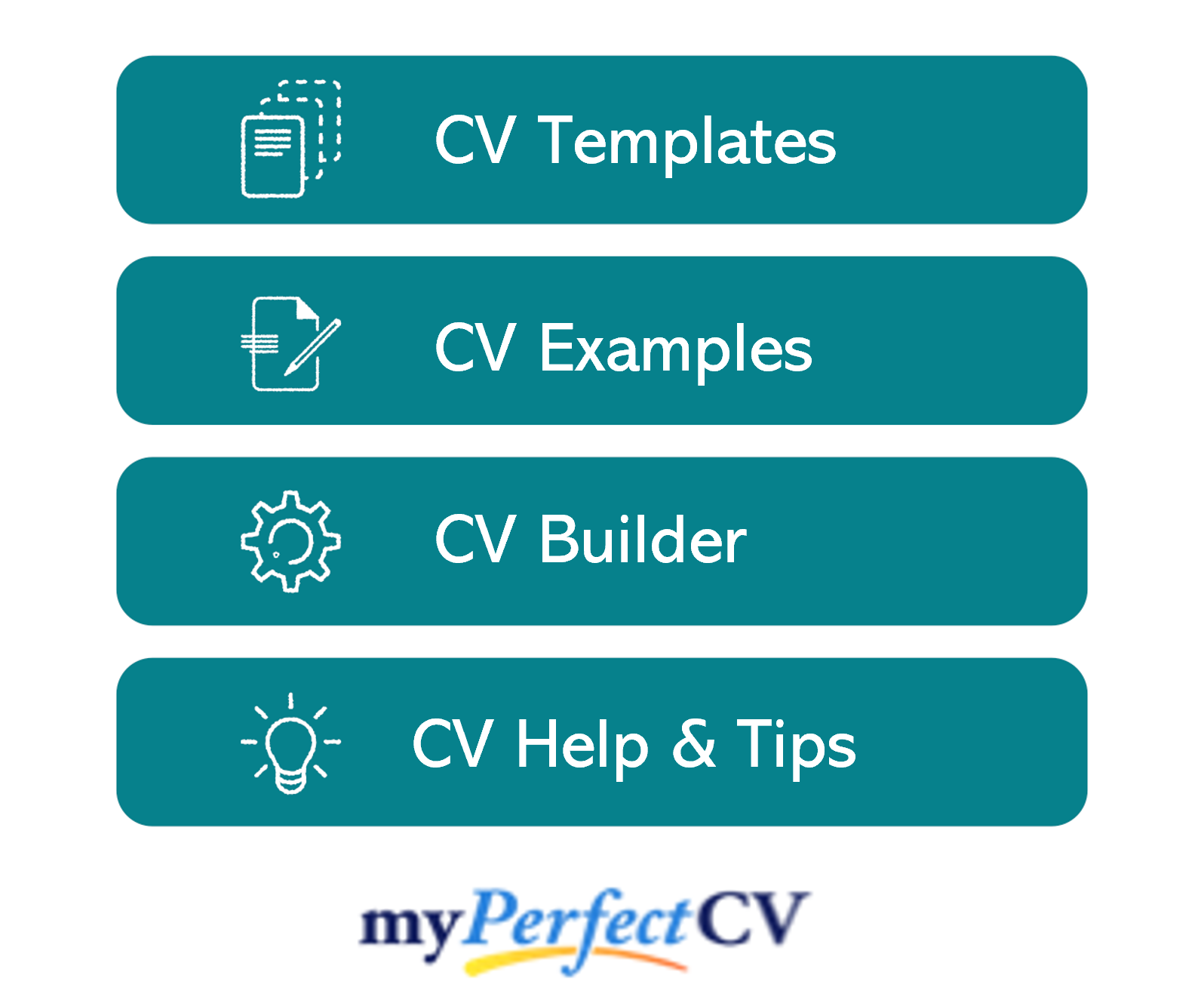 HR Assistant cover letter example 2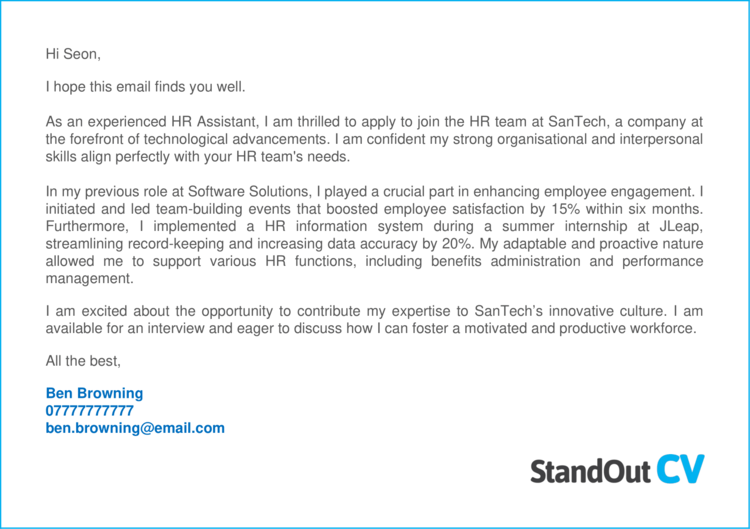 HR Assistant cover letter example 3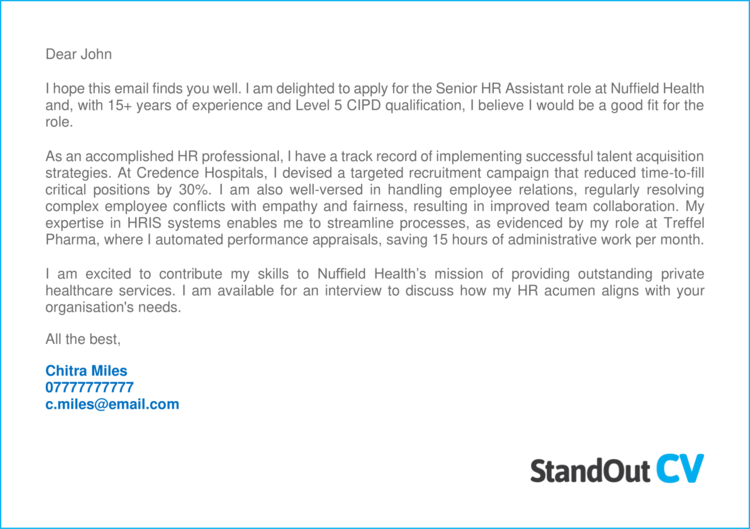 These HR Assistant cover letter examples provide you with some guidance and inspiration for writing a cover letter that gets noticed and ensures your CV will get opened.
But if you really want to master the art of writing a winning cover letter, then follow our step-by-step cove letter writing guide below.
How to write a HR Assistant cover letter
Here's how to write your own winning HR Assistant cover letter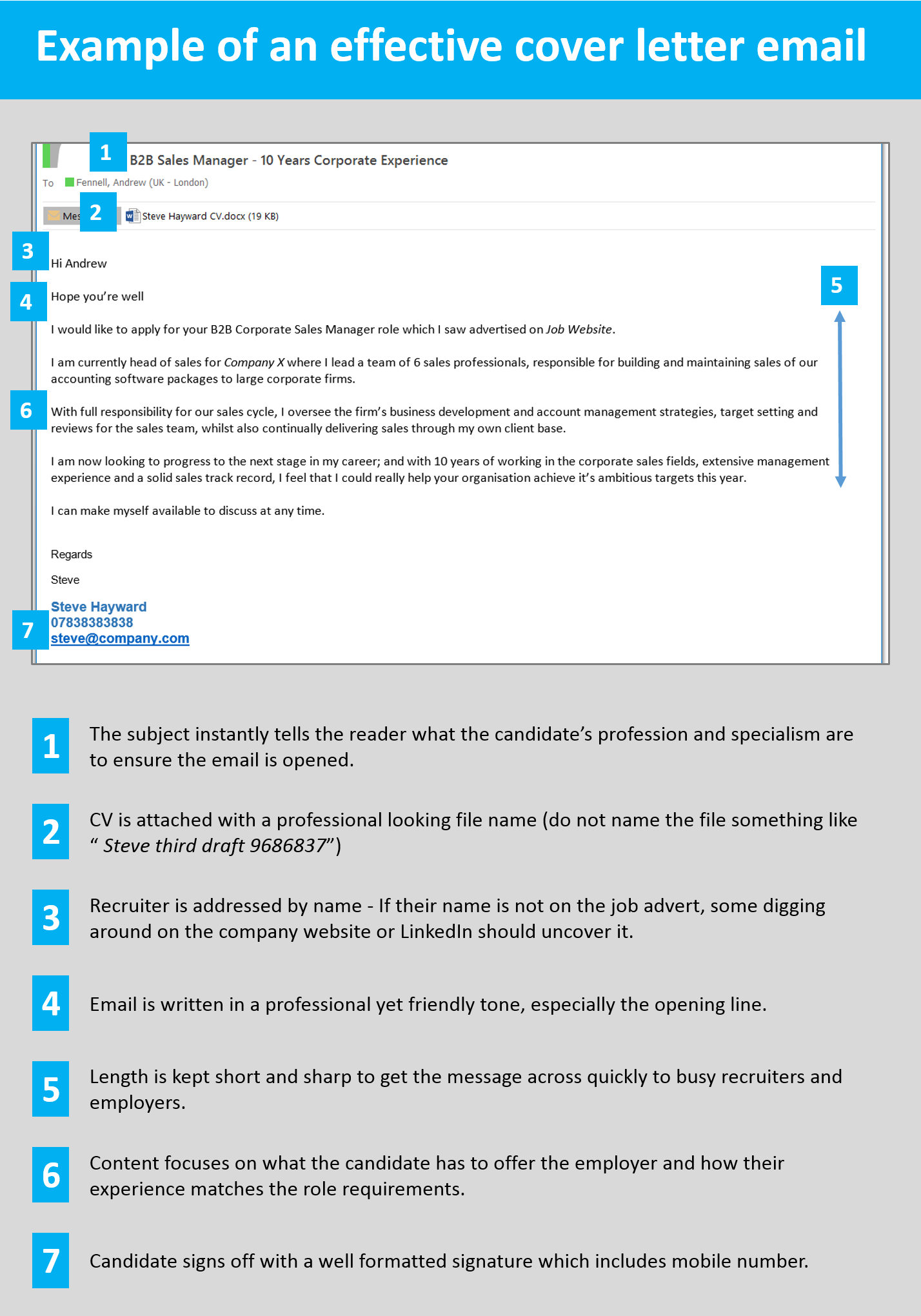 Write your cover letter in the body of an email/message
When writing your HR Assistant cover letter, it's best to type the content into the body of your email (or the job site messaging system) and not to attach the cover letter as a separate document.
This ensures that your cover letter gets seen as soon as a recruiter or employer opens your message.
If you attach the cover letter as a document, you're making the reader go through an unnecessary step of opening the document before reading it.
If it's in the body of the message itself, it will be seen instantly, which hugely increases the chances of it being read.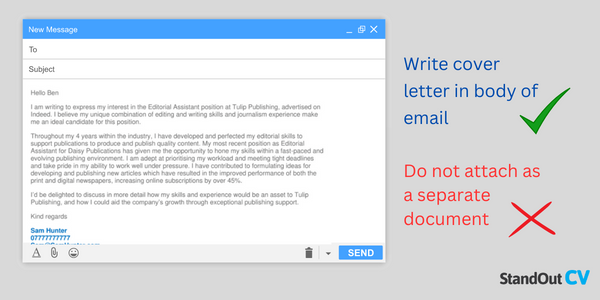 Start with a friendly greeting

To start building rapport with the recruiter or hiring manager right away, lead with a friendly greeting.
Try to strike a balance between professional and personable.
Go with something like…
Hi
Hi [insert recruiter name]
Hi [insert department/team name]
Stay away from old-fashioned greetings like "Dear sir/madam" unless applying to very formal companies – they can come across as cold and robotic.
How to find the contact's name?
Addressing the recruitment contact by name is an excellent way to start building a strong relationship. If it is not listed in the job advert, try to uncover it via these methods.
Check out the company website and look at their About page. If you see a hiring manager, HR person or internal recruiter, use their name. You could also try to figure out who would be your manager in the role and use their name.
Head to LinkedIn, search for the company and scan through the list of employees. Most professionals are on LinkedIn these days, so this is a good bet.
Identify the role you are applying for
After you have greeted the recruiter, it's important to state the job you are applying to.
Recruiters are often managing multiple vacancies, so they need to know exactly which job you are referring to.
Be as specific as possible and use a reference number if you can find one.
Here are some examples you can use;
I am interested in applying for the role of admin assistant with your organisation.
I would like to apply for the role of Sales assistant (Ref: 4057393)
I would like to express my interest in the customer service vacancy within your retail department
I saw your advertisement for a trainee project manager on Reed and would like to apply for the role.
Highlight your suitability
The main purpose of your cover letter is to excite recruiters and make them eager to open your CV. And you achieve this by quickly demonstrating your suitability to the job you are applying for.
Take a look at the job adverts you are applying for, and make note of the most important skills being asked for.
Then, when you write your cover letter, make your suitability the focal point.
Explain how you meet the candidate requirements fully, and why you are so well suited to carry out the job.
This will give recruiters all the encouragement they need to open your CV and consider your application.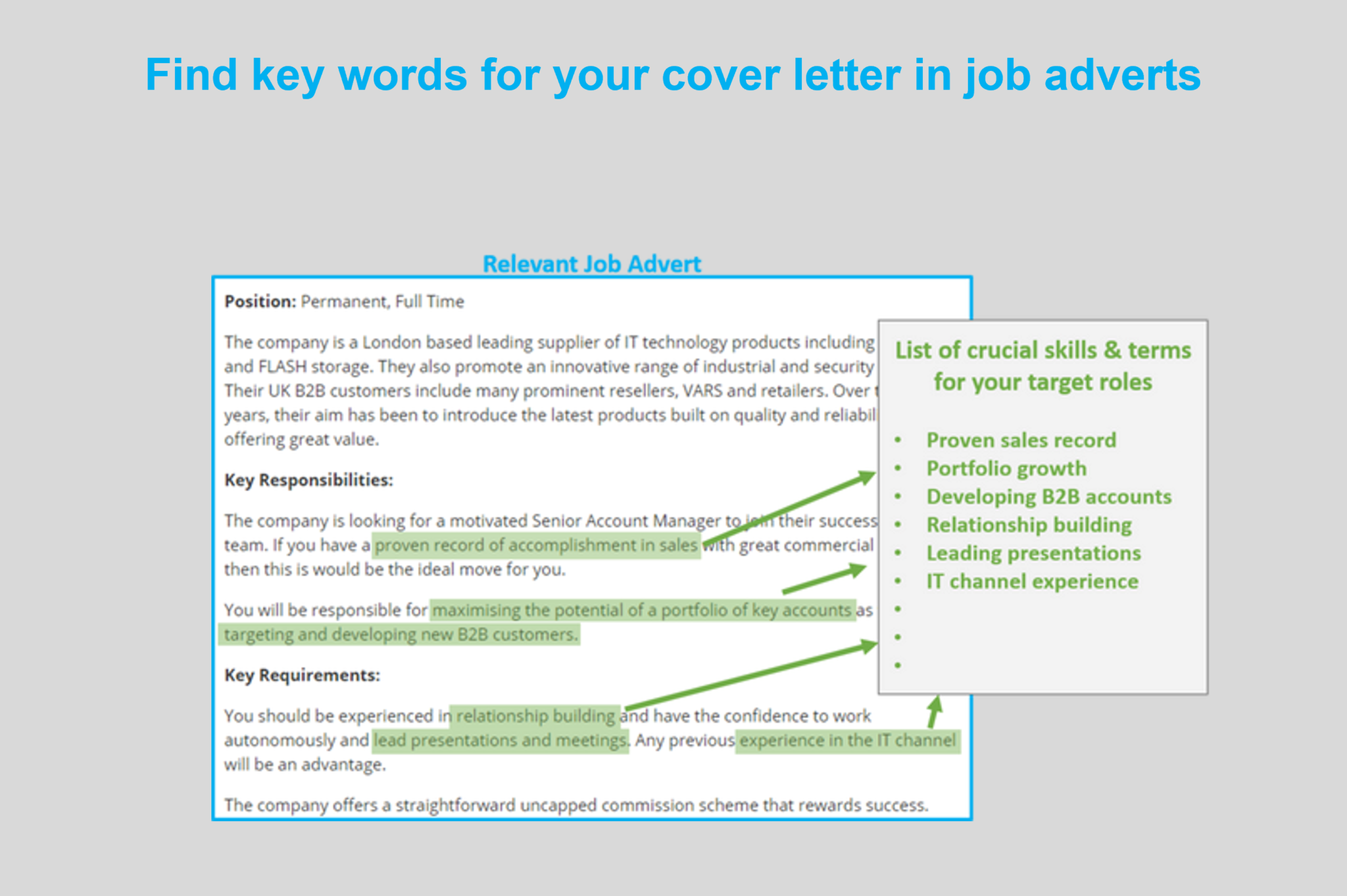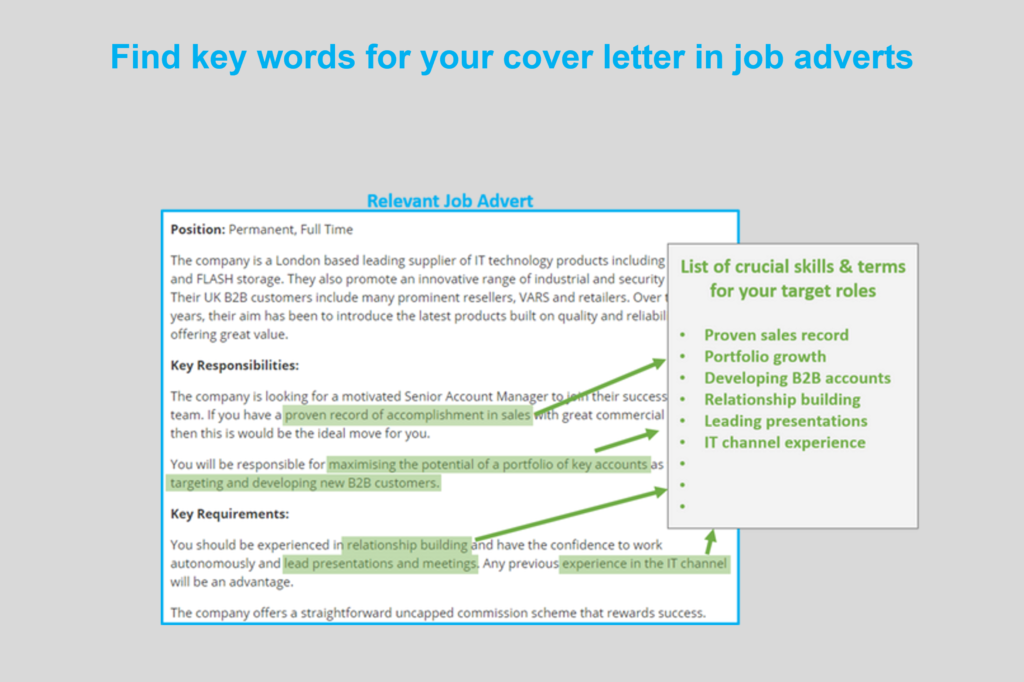 Keep it short and sharp
When sending a job application to a recruiter or hiring manager, it is important to remember that they will normally be very busy and pushed for time.
Therefore, you need to get you message across to them quickly (in a matter of seconds ideally). So, keep your cover letter short and to-the-point. A long waffling cover letter will overwhelm recruiters when they are running through hundreds of emails in there inbox, but a concise one will get their attention.
So, keep your cover letter to just a few sentences long, and save the extensive detail for your CV.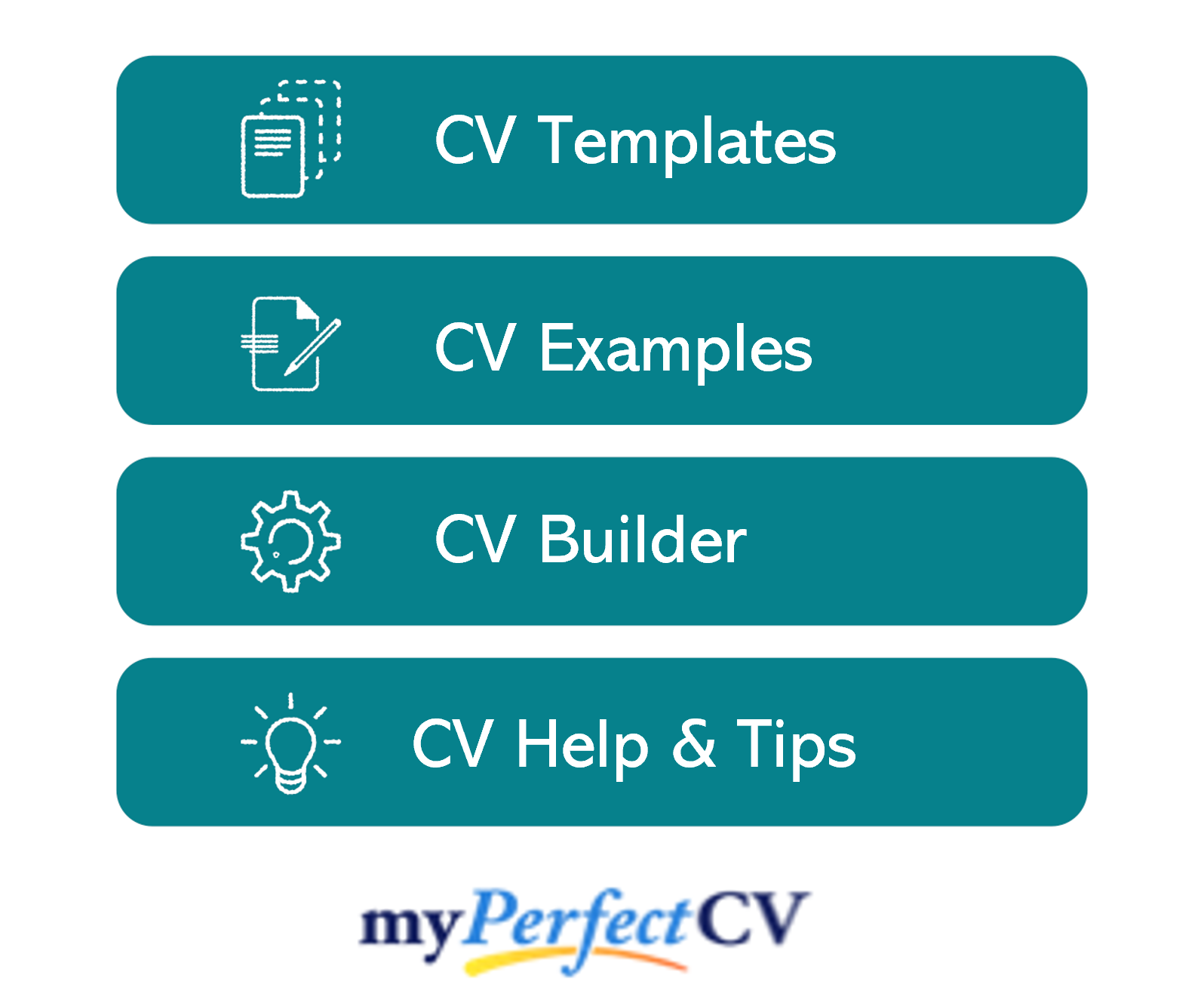 Sign off professionally
To round of your CV, you should sign off with a professional signature.
This will give your cover letter a slick appearance and also give the recruiter all of the necessary contact information they need to get in touch with you.
The information to add should include:
A friendly sign off – e.g. "Kindest regards"
Your full name
Phone number (one you can answer quickly)
Email address
Optional
Profession title
Professional social network –  e.g. LinkedIn
Here is an example signature;
Warm regards,
Jill North
IT Project Manager
078837437373
Jill@hotmail.com
LinkedIn
Quick tip: To save yourself from having to write your signature every time you send a job application, you can save it within your email drafts, or on a separate documents that you could copy in.

What to include in your HR Assistant cover letter
So, what type of information should you write about in your HR Assistant cover letter?
The specifics will obviously depend on your profession and the jobs you are applying to, but these are the key areas you should be covering.
Your industry experience – Tell recruiters the types of companies you have been working for and the roles you have held in the past.
Your qualifications – Highlight your most important relevant qualifications to show employers you are qualified to do the roles you are applying for.
The impact you have made – Demonstrate the positive impact you have made for employers in previous jobs. Have you saved money? Improved processes? Made customers happy?
Your reasons for moving – Employers will want to know why you are leaving your current/previous role, so provide them with a brief explanation here.
Your availability – When will you be able to start a new job? Check your current contract to find out your notice period if you are in a position already.
HR Assistant cover letter templates
Copy and paste these HR Assistant cover letter templates to get a head start on your own.
Template 1
Hi Gordan,
I hope you're well.
I am excited to apply for the Graduate HR Assistant position at Markson Manufacturing. As a recent HR graduate with a passion for people management, I am eager to support your dynamic team and ensure a seamless recruitment process.
During my studies, I excelled in courses on talent acquisition and employee onboarding. Additionally, I completed a 3-month internship at Benson Beds where I streamlined the hiring process by implementing an applicant tracking system, resulting in a 20% reduction in time-to-hire. I have a keen eye for detail, which I developed during my time as a project coordinator for the Manchester University Student's Union. I efficiently organised schedules and handled data entry for project milestones, ensuring project completion within deadlines.
I am available for an interview at your earliest convenience. I look forward to discussing how my skills and enthusiasm will add value to Markson Manufacturing's HR department.
Kind regards,
Sally Allbright ¦ 07777777777 ¦ s.allbright@email.com
Template 2
Hi Sean,
I hope this email finds you well.
As an experienced HR Assistant, I am thrilled to apply to join the HR team at SanTech, a company at the forefront of technological advancements. I am confident my strong organisational and interpersonal skills align perfectly with your HR team's needs.
In my previous role at Software Solutions, I played a crucial part in enhancing employee engagement. I initiated and led team-building events that boosted employee satisfaction by 15% within six months. Furthermore, I implemented a HR information system during a summer internship at JLeap, streamlining record-keeping and increasing data accuracy by 20%. My adaptable and proactive nature allowed me to support various HR functions, including benefits administration and performance management.
I am excited about the opportunity to contribute my expertise to SanTech's innovative culture. I am available for an interview and eager to discuss how I can foster a motivated and productive workforce.
All the best,
Ben Browning ¦ 07777777777 ¦ ben.browning@email.com
Template 3
Dear John
I hope this email finds you well. I am delighted to apply for the Senior HR Assistant role at Nuffield Health and, with 15+ years of experience and Level 5 CIPD qualification, I believe I would be a good fit for the role.
As an accomplished HR professional, I have a track record of implementing successful talent acquisition strategies. At Credence Hospitals, I devised a targeted recruitment campaign that reduced time-to-fill critical positions by 30%. I am also well-versed in handling employee relations, regularly resolving complex employee conflicts with empathy and fairness, resulting in improved team collaboration. My expertise in HRIS systems enables me to streamline processes, as evidenced by my role at Treffel Pharma, where I automated performance appraisals, saving 15 hours of administrative work per month.
I am excited to contribute my skills to Nuffield Health's mission of providing outstanding private healthcare services. I am available for an interview to discuss how my HR acumen aligns with your organisation's needs.
All the best,
Chitra Miles ¦ 07777777777 ¦ c.miles@email.com
Writing an impressive cover letter is a crucial step in landing a HR Assistant job, so taking the time to perfect it is well worth while.
By following the tips and examples above you will be able to create an eye-catching cover letter that will wow recruiters and ensure your CV gets read – leading to more job interviews for you.
Good luck with your job search!