Graduate schemes allow you to continue developing your skills on the job, which is why these positions are so competitive.
As a result, you need to do all you can to stand out from the crowd of recent graduates.
To help give you a competitive edge, check out all our top tips below, along with our graduate scheme cover letter examples to guide you.

Graduate Scheme cover letter example 1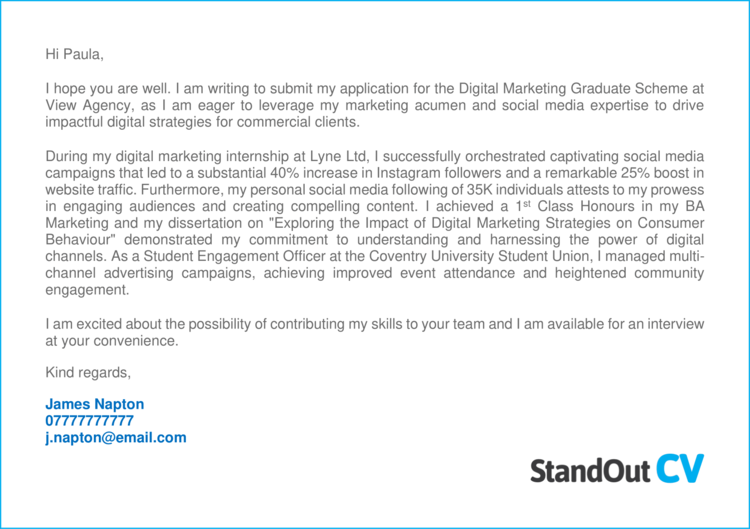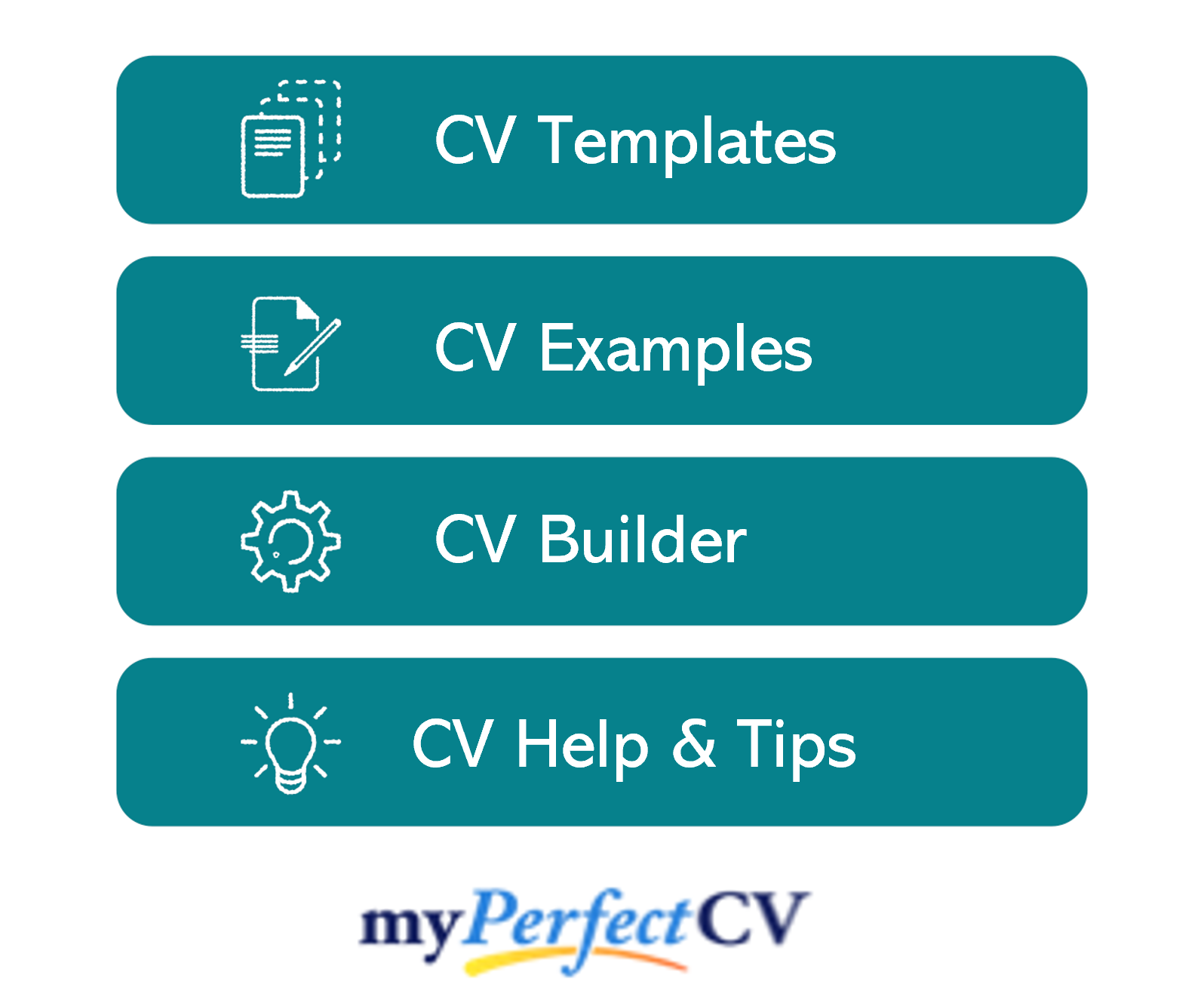 Graduate Scheme cover letter example 2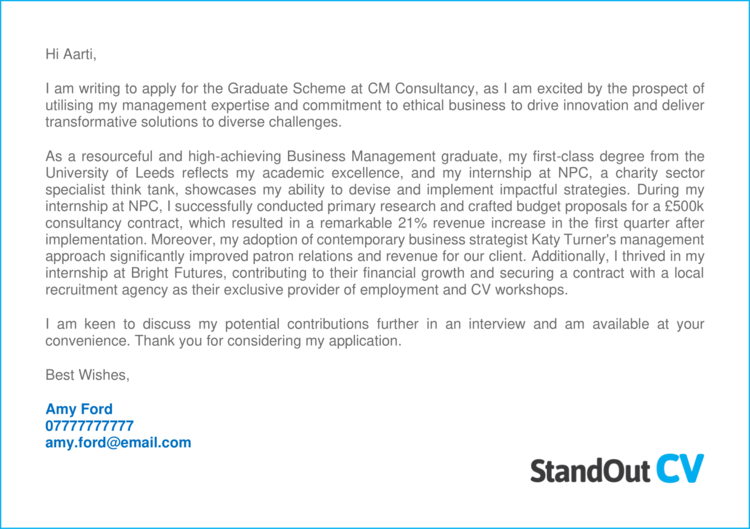 Graduate Scheme cover letter example 3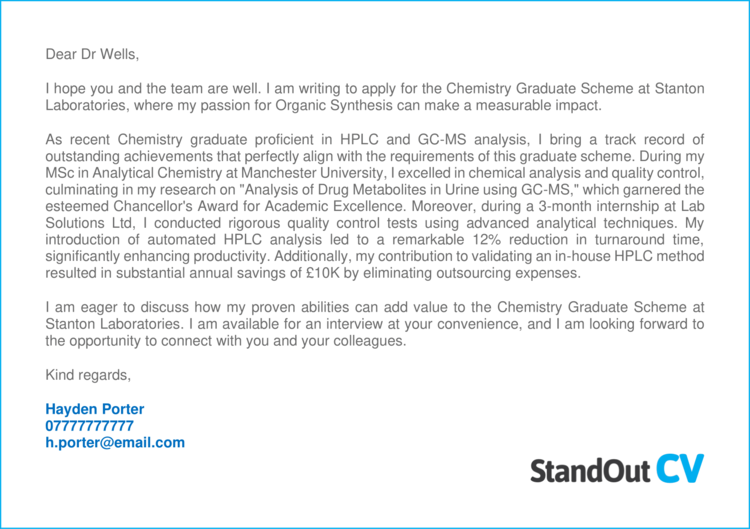 These Graduate Scheme cover letter examples provide you with some guidance and inspiration for writing a cover letter that gets noticed and ensures your CV will get opened.
But if you really want to master the art of writing a winning cover letter, then follow our step-by-step cove letter writing guide below.
How to write a Graduate Scheme cover letter
Here's a simple process to write your own interview-winning cover letter.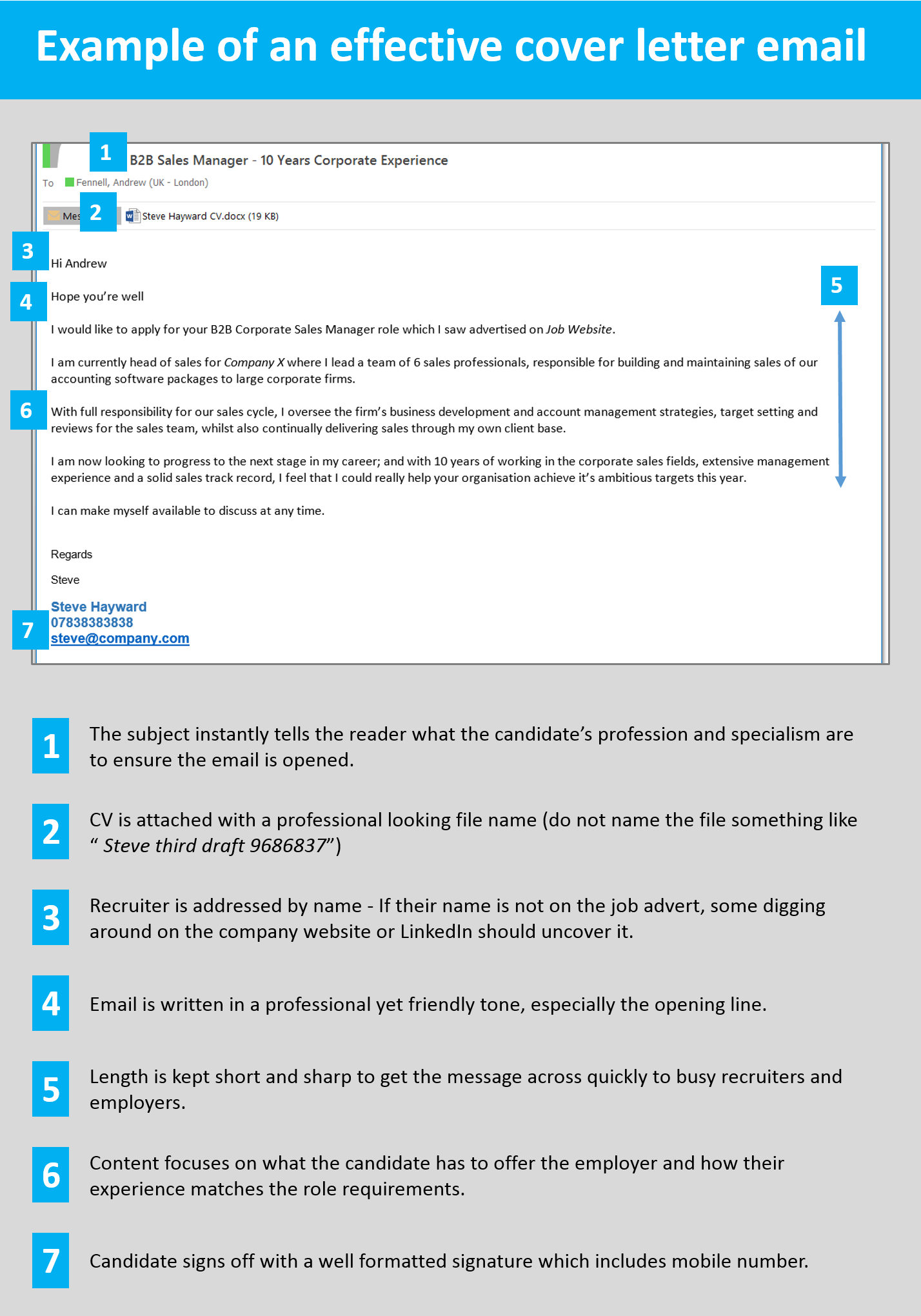 Write your cover letter in the body of an email/message
You should write your cover letter in the body of the email (or messaging system if sending via a job board) and never attach it as a document.
The reason for this?
You want your cover letter to start connecting with the recruiter from the moment they open your application.
If they have to open a document to read it, it will slow things down and they may not even bother to open it.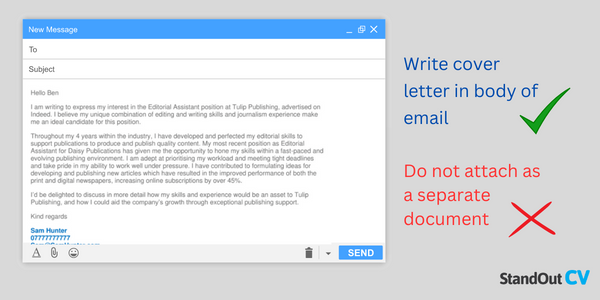 Start with a friendly greeting

Start you cover letter with a greeting that is professional but friendly.
This will build rapport with the recruiter whilst showing your professionalism.
Hi, hope you're well
Hi [insert recruiter name]
Hi [insert department/team name]
Avoid overly formal greetings like "Dear sir/madam" unless applying to very traditional companies.
How to find the contact's name?
Addressing the recruitment contact by name is an excellent way to start building a strong relationship. If it is not listed in the job advert, try these methods to find it.
Check out the company website and look at their About page. If you see a hiring manager, HR person or internal recruiter, use their name. You could also try to figure out who would be your manager in the role and use their name.
Head to LinkedIn, search for the company and scan through the list of employees. Most professionals are on LinkedIn these days, so this is a good bet.
Identify the role you are applying for
Now that you have warmed the recruiter up with a friendly greeting, firstly you need to let them know which role you are applying for.
Sometimes a recruitment consultant will be juggling 10 or 10 vacancies, so it's important to specify which one you are applying to.
Give us much detail as possible (team/department, role title etc.) and paste in the reference number if you have one.
Here are some examples you can use.
I am interested in applying for the Graduate Scheme with your company.
I would like to apply for the role of Sales assistant (Ref: 40f57393)
I would like to express my interest in the customer service vacancy within your retail department
I saw your advert for an IT project manager on Reed and would like to apply for the role.
Highlight your suitability
The bulk of your cover letter should be focused around highlighting your suitability for the job you are applying to.
Doing this will show the recruiter that you are suitable candidate and encourage them to open your CV.
The best way to do this, is by studying the job advert you are applying to, and find out what the most important skills and knowledge are.
Once you know the most important requirements, you then need to highlight your matching skills to the recruiter. In a few sentences, tell them exactly why you are a good fit for the job and what you can offer the company.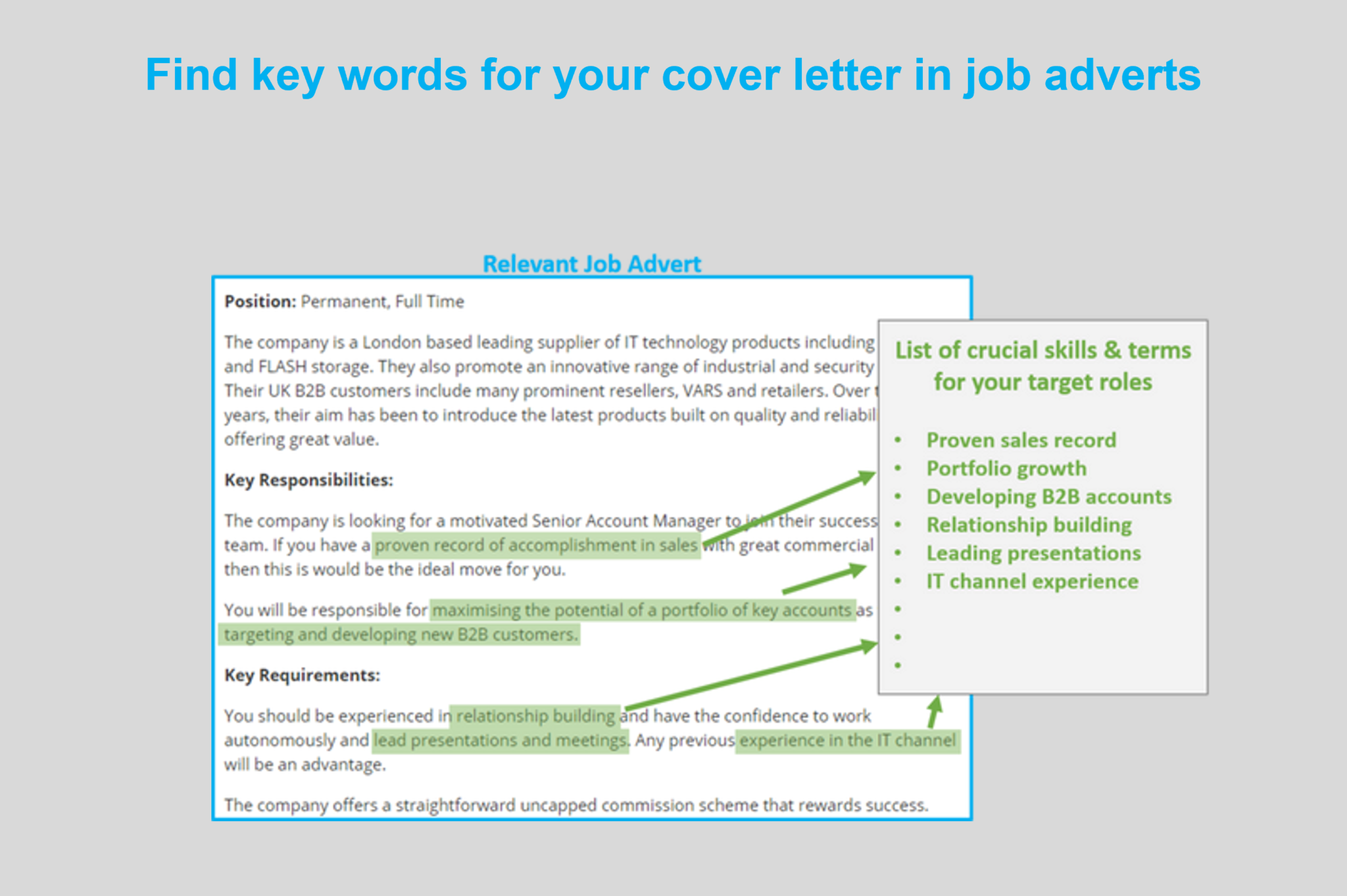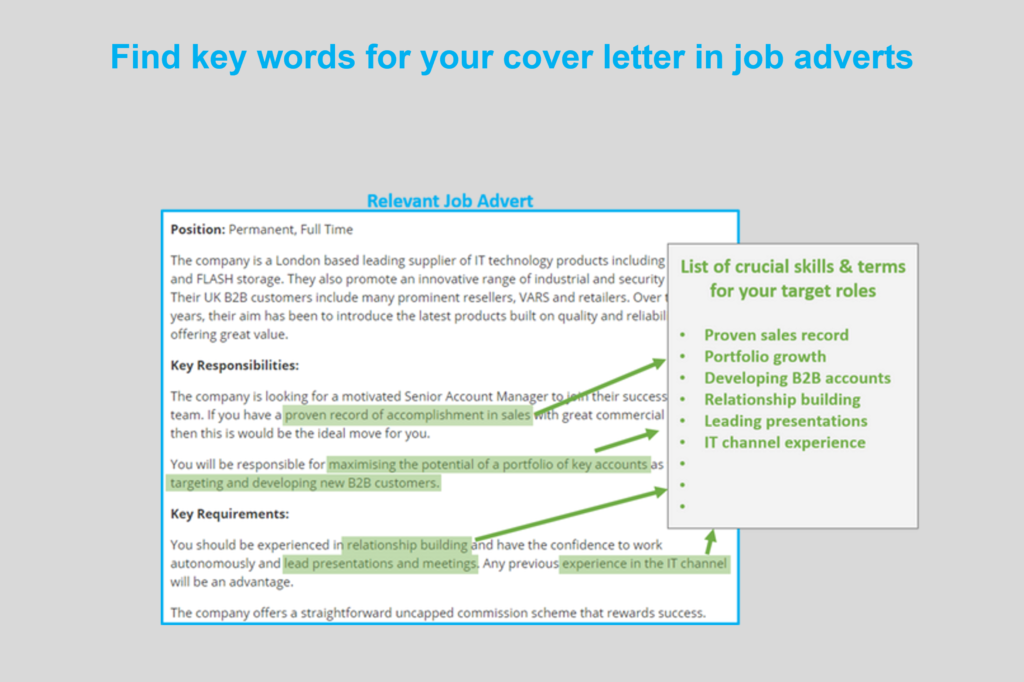 Keep it short and sharp
A good cover letter is short and sharp, getting to the point quickly with just enough information to grab the attention of recruiters.
Ideally your cover letter should be around 4-8 sentences long – anything longer will risk losing the attention of time-strapped recruiters and hiring managers.
Essentially you need to include just enough information to persuade the reader to open up your CV, where the in-depth details will sit.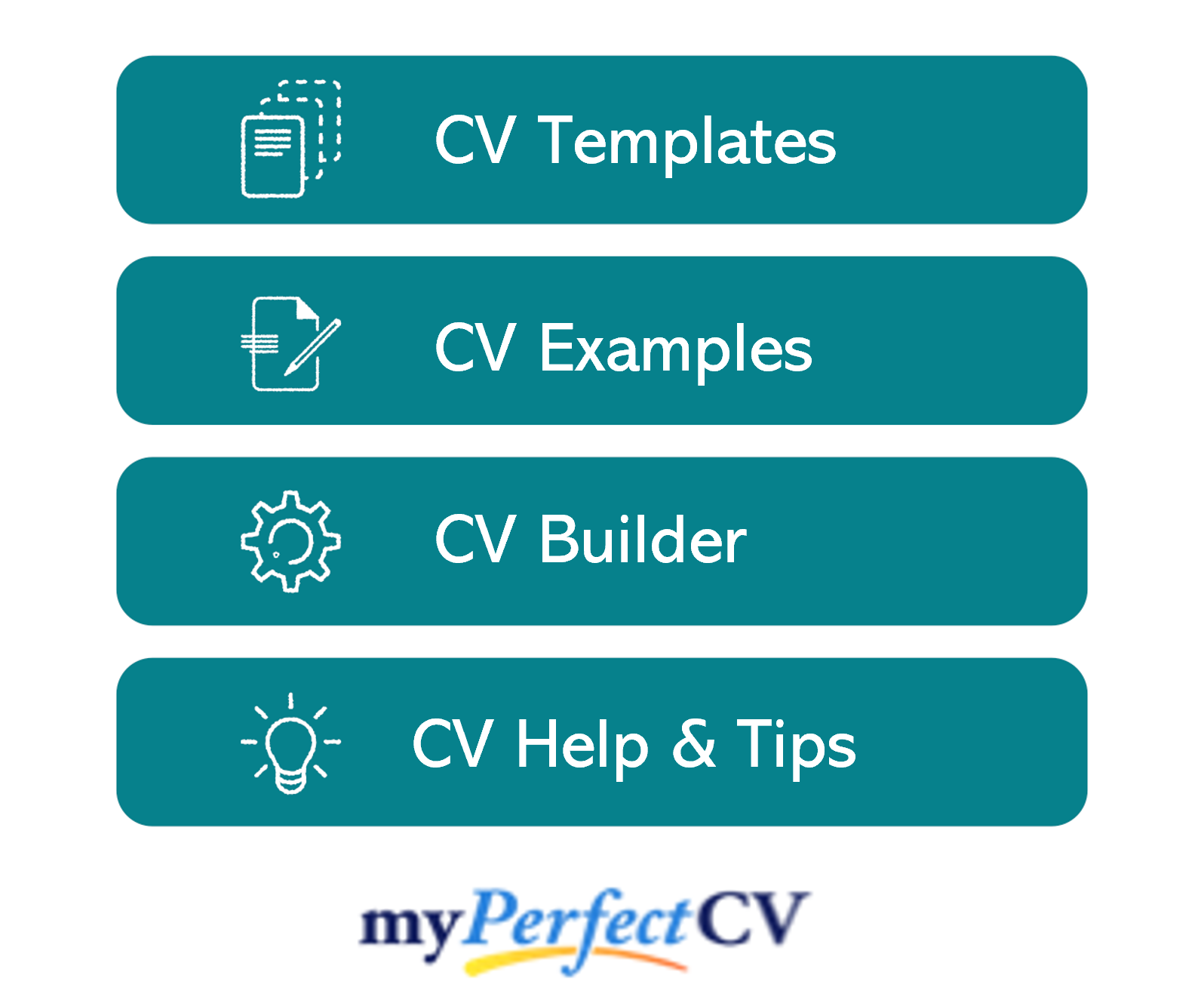 Sign off professionally
To finish off your cover note, add a professional signature to the bottom, stating your important contact details and information.
This not only provides recruiters with multiple means of contacting you, but it also adds a nice professional appearance to the cover letter, which shows that you know how to conduct yourself in the workplace.
Include the following points;
A friendly sign off – e.g. "Warm regards"
Your full name
Phone number (one you can answer quickly)
Email address
Optional
Profession title
Professional social network – e.g. LinkedIn
Here is an example signature;
Warm regards,
Aaron Smith
Customer service professional
075557437373
Aaron@smith.com
LinkedIn
Quick tip: To save yourself from having to write your signature every time you send a job application, you can save it within your email drafts, or on a separate document that you could copy in.

What to include in your Graduate Scheme cover letter
Your Graduate Scheme cover letter will be unique to your situation, but there are certain content guidelines you should stick to for best results.
To attract and entice recruiters, stick with the following key subjects in your cover letter – adapting them to fit your profession and target jobs.
Your professional experience – Employers will be keen to know if your experience is suitable for the job you are applying to, so provide a good summary of it in your cover letter.
Your qualifications and education – Highlight your most relevant and high-level of qualification, especially if they are essential to the job.
The positive impact you have made – Employers love to hear about the benefits you can bring to them, so shout about anything impressive you have done, such as saving money or improving processes.
Your reasons for leaving – Use a few words of your cover letter to explain why you are leaving your current job and ensure you avoid any negative reasons.
Your availability – Let recruiters know when you can start a new job. Are you immediately available, or do you have a month notice period?
Graduate Scheme cover letter templates
Copy and paste these Graduate Scheme cover letter templates to get a head start on your own.
Template 1
Hi Paula,
I hope you are well. I am writing to submit my application for the Digital Marketing Graduate Scheme at View Agency, as I am eager to leverage my marketing acumen and social media expertise to drive impactful digital strategies for commercial clients.
During my digital marketing internship at Lyne Ltd, I successfully orchestrated captivating social media campaigns that led to a substantial 40% increase in Instagram followers and a remarkable 25% boost in website traffic. Furthermore, my personal social media following of 35K individuals attests to my prowess in engaging audiences and creating compelling content. I achieved a 1st Class Honours in my BA Marketing and my dissertation on "Exploring the Impact of Digital Marketing Strategies on Consumer Behaviour" demonstrated my commitment to understanding and harnessing the power of digital channels. As a Student Engagement Officer at the Coventry University Student Union, I managed multi-channel advertising campaigns, achieving improved event attendance and heightened community engagement.
I am excited about the possibility of contributing my skills to your team and I am available for an interview at your convenience.
Kind regards,
James Napton ¦ 07777777777 ¦ j.napton@email.com
Template 2
Hi Aarti,
I am writing to apply for the Graduate Scheme at CM Consultancy, as I am excited by the prospect of utilising my management expertise and commitment to ethical business to drive innovation and deliver transformative solutions to diverse challenges.
As a resourceful and high-achieving Business Management graduate, my first-class degree from the University of Leeds reflects my academic excellence, and my internship at NPC, a charity sector specialist think tank, showcases my ability to devise and implement impactful strategies. During my internship at NPC, I successfully conducted primary research and crafted budget proposals for a £500k consultancy contract, which resulted in a remarkable 21% revenue increase in the first quarter after implementation. Moreover, my adoption of contemporary business strategist Katy Turner's management approach significantly improved patron relations and revenue for our client. Additionally, I thrived in my internship at Bright Futures, contributing to their financial growth and securing a contract with a local recruitment agency as their exclusive provider of employment and CV workshops.
I am keen to discuss my potential contributions further in an interview and am available at your convenience. Thank you for considering my application.
Best wishes,
Amy Ford ¦ 07777777777 ¦ amy.ford@email.com
Template 3
Dear Dr Wells,
I hope you and the team are well. I am writing to apply for the Chemistry Graduate Scheme at Stanton Laboratories, where my passion for Organic Synthesis can make a measurable impact.
As recent Chemistry graduate proficient in HPLC and GC-MS analysis, I bring a track record of outstanding achievements that perfectly align with the requirements of this graduate scheme. During my MSc in Analytical Chemistry at Manchester University, I excelled in chemical analysis and quality control, culminating in my research on "Analysis of Drug Metabolites in Urine using GC-MS," which garnered the esteemed Chancellor's Award for Academic Excellence. Moreover, during a 3-month internship at Lab Solutions Ltd, I conducted rigorous quality control tests using advanced analytical techniques. My introduction of automated HPLC analysis led to a remarkable 12% reduction in turnaround time, significantly enhancing productivity. Additionally, my contribution to validating an in-house HPLC method resulted in substantial annual savings of £10K by eliminating outsourcing expenses.
I am eager to discuss how my proven abilities can add value to the Chemistry Graduate Scheme at Stanton Laboratories. I am available for an interview at your convenience, and I am looking forward to the opportunity to connect with you and your colleagues.
Kind regards,
Hayden Porter ¦ 07777777777 ¦ h.porter@email.com
Writing a strong attention-grabbing cover letter is a vital step in landing a good Graduate Scheme.
Use the tips, strategies and examples above to get more responses from you job applications and start lining job interview up.
Good luck with your job search!