When sending your CV to employers or recruiters via email, it's important to write an effective message
But what should you write to catch their attention and persuade them to open your CV?
This guide will explain everything you need to write, and even has some example emails to copy.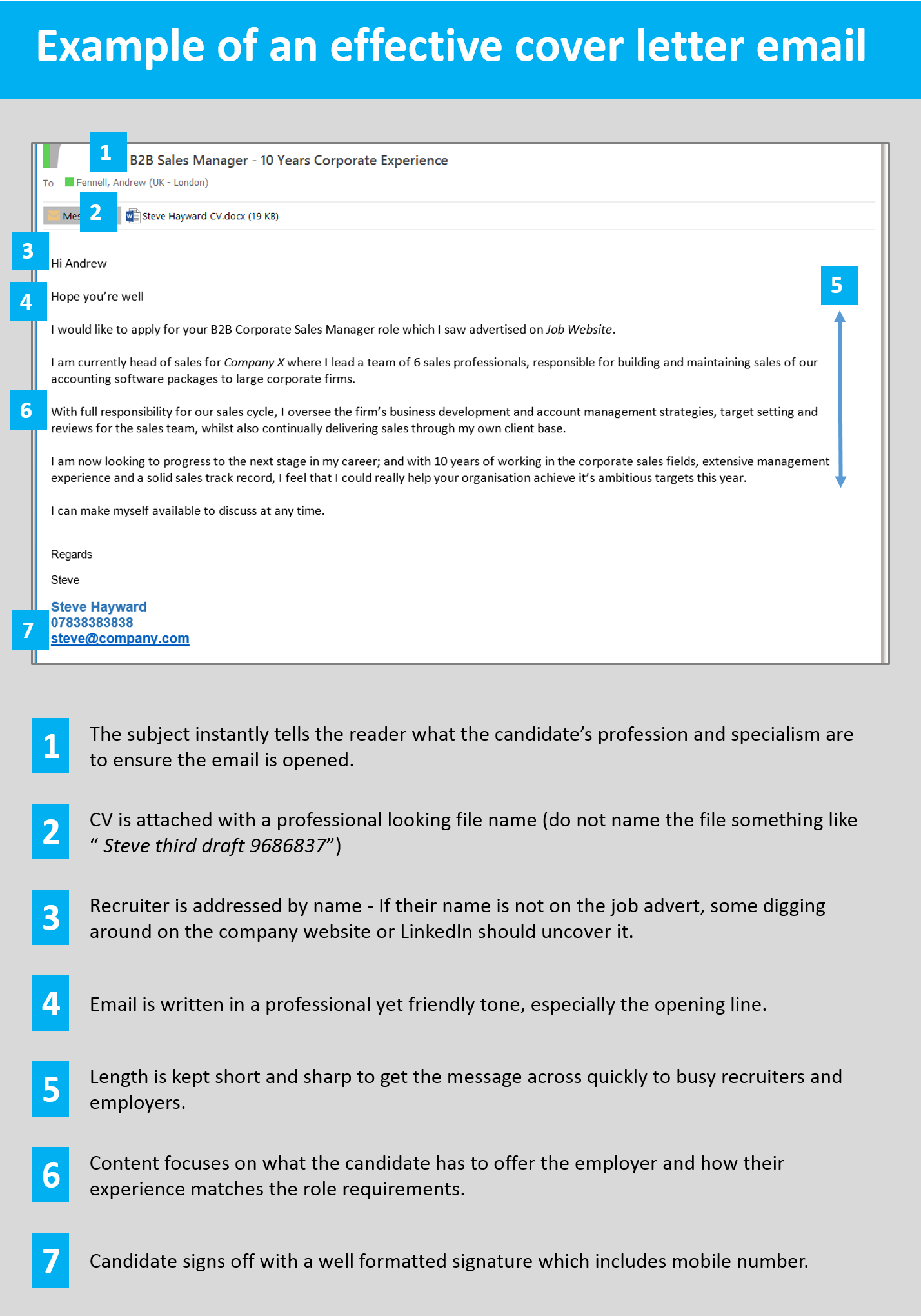 Subject line
When sending an email applying for a job, keep in mind that your first goal is for the recruiter to open your message – this means capturing their attention and giving them a reason to click on your email.
So rather than writing the same subject as everyone else, use this chance to start selling yourself right away.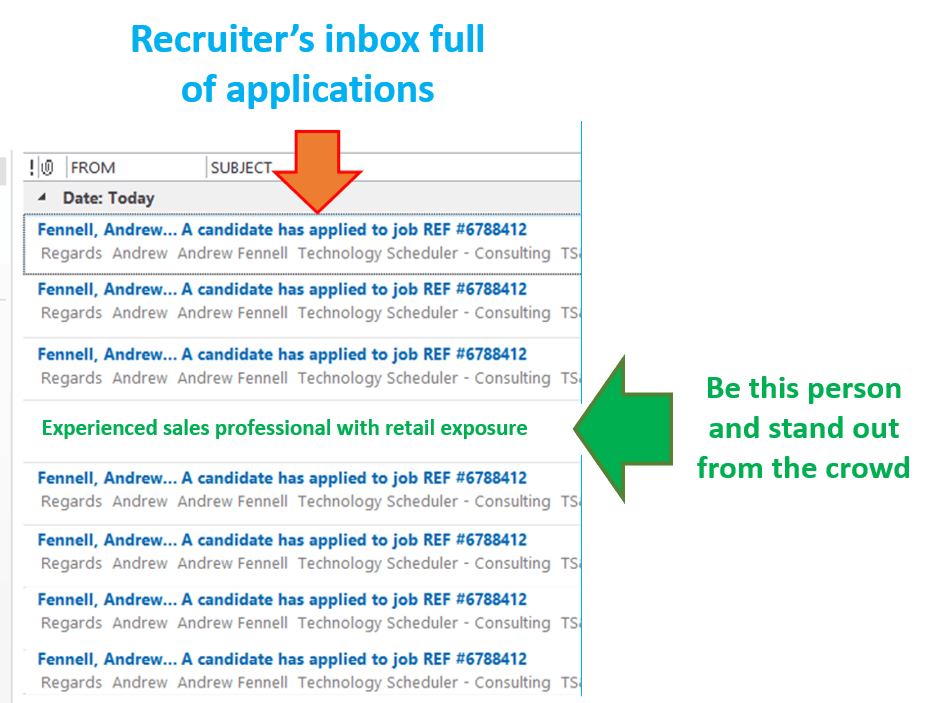 Use the subject line to highlight your skills and experience in a short, screen-friendly heading: consider your key selling point as a candidate and find a way make it into your subject line. For example:
"Digital Copywriter with 7 years marketing experience"
"Solicitor with 15 years in property law"
Don't forget that subject lines are short, so you only have around 30-35 characters to make use of.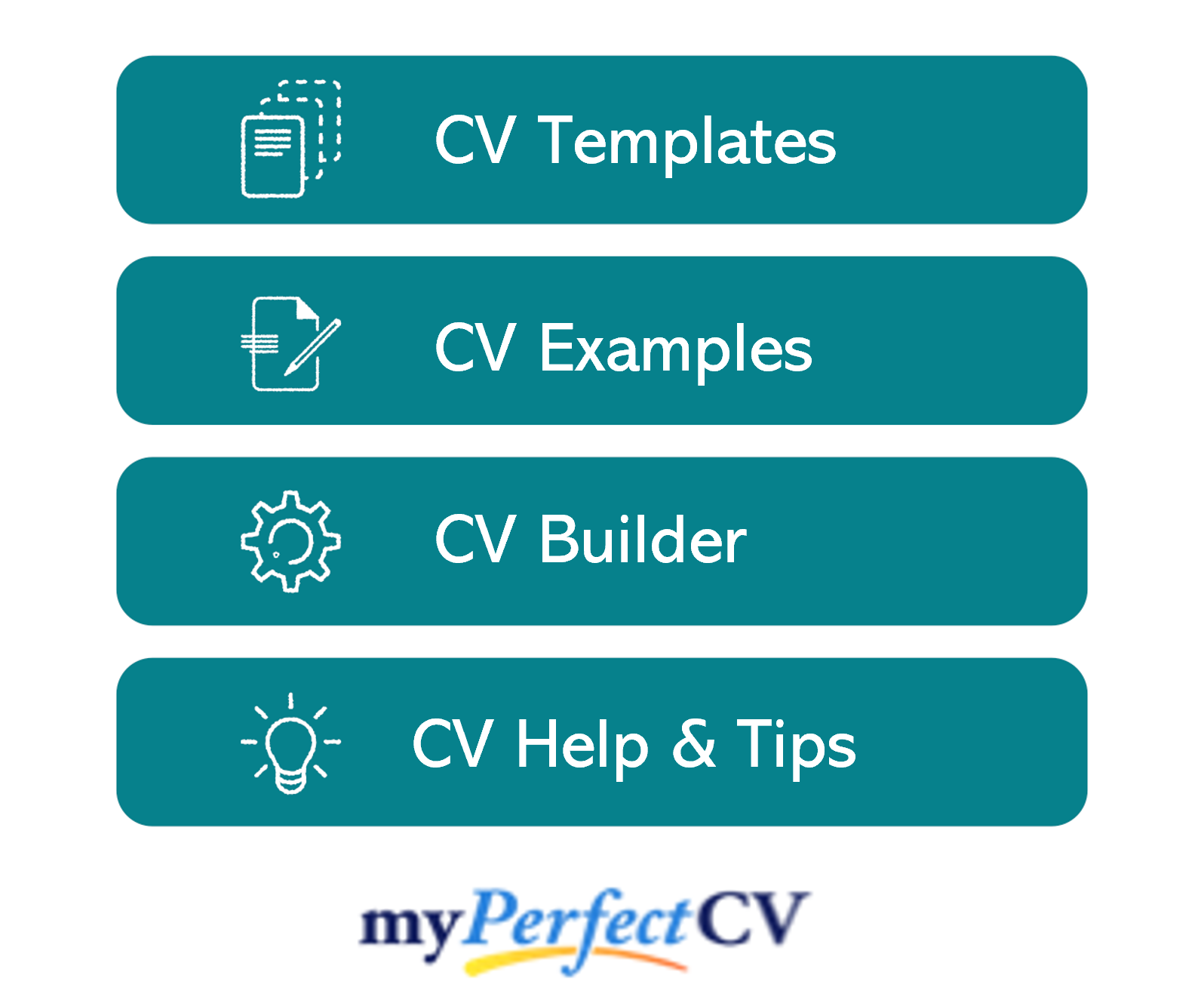 CV filename
CVs titled "CV", "new CV" or, worse, a random constellation of letters (CV_778778.pdf) will simply look messy and get lost amongst the other hundreds of CVs that a recruiter receives daily.

At the minimum, you want to include your first and last name when naming your CV file, and if you wish, you can also add a short word or phrase to add some further recognition. For example:
"[Full Name] CV"
"[Full Name] CV SEO Consultant"
Addressing the recipient
The best way to build a friendly rapport with a potential employer is to address the recruiter by name.
This means doing a bit of research… you should be able to find relevant names of recruiting managers on the company's website, LinkedIn, or in the job description itself. If the recruiter's name isn't available, stick to a friendly 'Hi', and avoid overly formal, outdated terms such as "Dear Sir or Madam." For example:
"Hi [recruiter name]"
Or simply:
"Hi"
Friendly opening
To make the best impression on the recruiter and encourage them to open your CV, it's a good idea to appear friendly with a warm opening – the recruiter will probably open hundreds of CV emails every day, so a personalised touch will go a long way. Use warm greetings, such as:
"Hope you're having a good week"
"Hope my email finds you well"
Don't be overtly personal, however. A simple, friendly greeting should do the trick.
Job you are applying for
After your friendly greeting in your CV email, you want to highlight the job you're applying for. This is important as recruiters will oversee several (potentially similar) job vacancies at the same time, so you want to make sure your application is going to the right place.
Use the full job title, and if the job title is vague, you can also add in the job reference number. For example:
"I am applying for the role of [precise job title], as advertised on [company website/recruitment website]"
"I would like to put forward my application for the role of [job title] as advertised on [company website/recruitment website]. Job reference number: [XXXXX]."
It isn't always necessary to add the job reference number, but it can be useful if the company is advertising various similar roles, or several roles within the same department.

Introduction + suitability
In your introductory paragraph, you have a limited amount of space and time to convince the recruiter to open your CV.
It's therefore important that you be as clear and concise as possible here: if you've already highlighted your experience in the subject line, now is the time to add more relevant information to persuade the recruiter why you're a great fit for the role.
You should lead with your experience in similar positions, along with the skills and value that you could bring to the table. As always, try to keep your sentences short, easy to read, and informative. For example:
Example 1
"With over 10 years of experience working in fast-paced, results-driven SEO environments, I have developed a skillset ideal for the role of [job title]. In a daily workday, I liaise with several B2B clients, providing digital strategy to companies both local and global as a marketing consultant.
I have proven to be successful in my work, having [give a recent example of success], and it would be a privilege to help grow [company name] in the same way."
This example captures the attention of the recruiter by demonstrating value – the recruiter isn't being forced to read a list of qualifications or generic degrees – instead, they are being given concrete information about how this person could help their company. This will encourage them to click on the CV to find out more about the candidate.
If you don't have lots of professional experience, you can still make a great impression in your email introduction. The key is to demonstrate value – there's no use in simply listing your A-levels, as this doesn't help your candidacy stand out from others who might share the same results.
Instead, make use of the skills you've picked up throughout your academic and professional career, tailoring them to suit the job you're applying for. For example, if you were applying for a job in an online news organisation or social media company, you could use the following example:
Example 2 (student no experience)
"With 2 years working as an editor for my university newspaper [Name], I developed a rich understanding of the editorial process and experienced first-hand the demands of a fast-paced newsroom. During my period as editor, we broke various stories about university staff pay cuts and student living standards, while increasing our online subscriptions by 250%."
While this example doesn't demonstrate a professional job history, it shows the positive impact you had in an organisation where you worked, created engagement, and demonstrated initiative. You can apply this to any extra-curricular activity or volunteer program if you don't have work experience, just make sure to research how this experience will serve you in the role you're applying for.
Even as a student with no experience, you can still create a powerful email when sending your CV.
Reason for applying
Most companies and recruiters want to know that their employers will be in it for the long-haul: it's therefore important to come across as both knowledgeable and passionate about the role and the company itself, demonstrating visible enthusiasm.
You can briefly cite the company's values, the appeal of the job itself, as well as your overall suitability for the role as reasons motivating your application. For example:
"My experience in [field], combined with my alignment with [company's] values, compel me to apply for this role. I believe that I have both the necessary skillset and personal drive required to succeed in this position."
or
"I am putting myself forward for this role as I believe [company] would be an innovative and freethinking place to work, and I believe that I could contribute significantly to its success."
By speaking to the values of the company, the recruiter will recognise that you either took the time to do your research (which demonstrates initiative and eagerness) or that you're already familiar with the company – which employers love.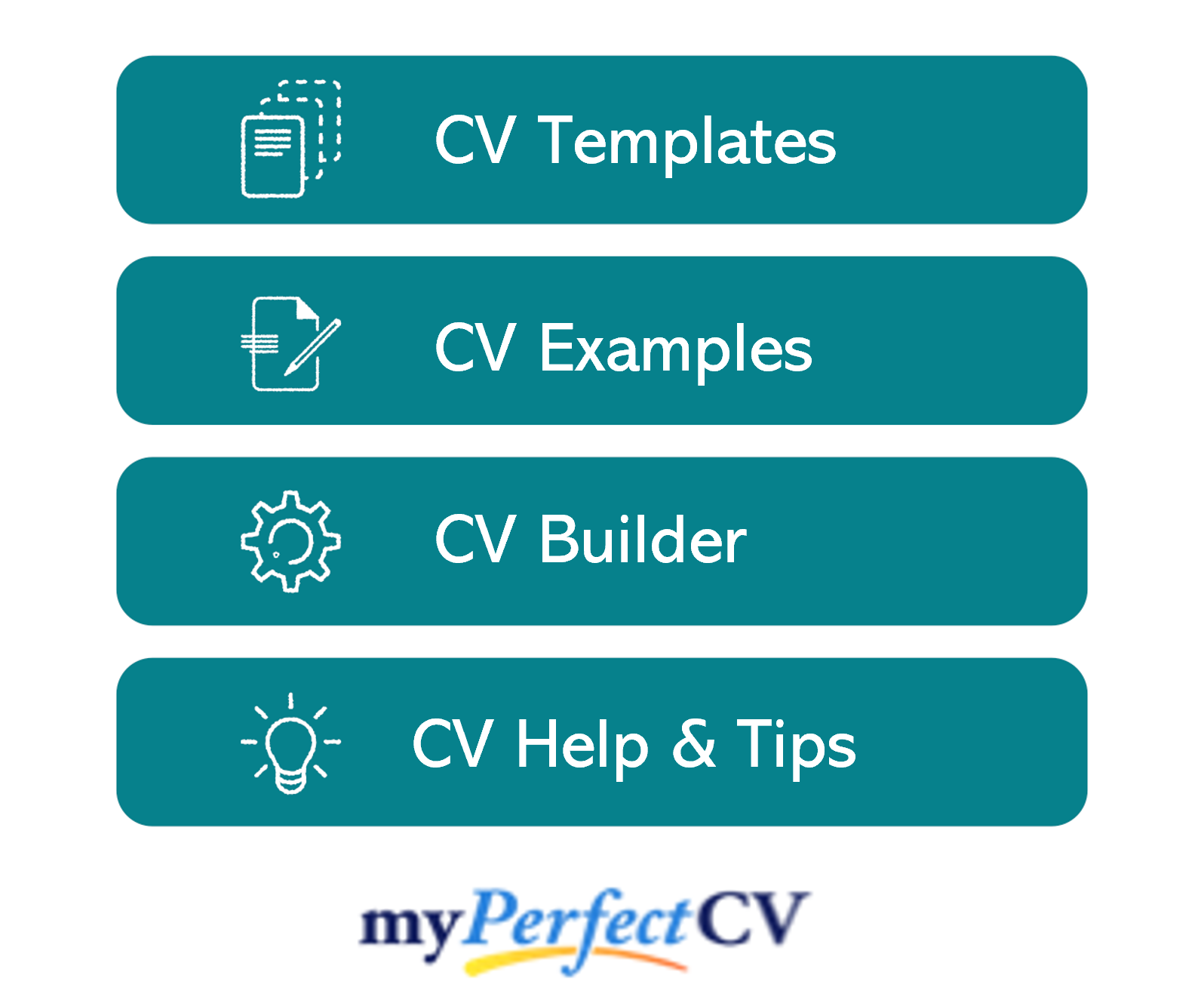 Availability
When it comes to your availability, you want to appear flexible and enthusiastic. Giving a recruiter a list of unavailable dates and times isn't going to work in your favour here: simply indicate that you're available at short notice for an interview.
Most recruiters will offer various time slots, so you don't need to worry about being precise at this point. You can also add a call to action here, directing the recruiter towards your CV. For example:
"Please find attached a copy of my CV. I am available for an interview at your earliest convenience."
"I have attached my CV for your consideration, and I am free for an interview at short notice."
Professional signature
Now that you've completed your CV email, you want to give the recruiter several options for getting in touch with you. The best way to do this is to have a professional signature: a professional signature looks like the below examples, and can be added as a footer at the end of all your emails: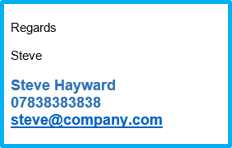 Example 1
[Full Name]
Email:
Phone Number:
Example 2
John Peters
Sales manager
jonhpeters@company.com
Office: XXXXXXXX
Home: XXXXXXXX
Example 3
Sam Jones
s_jones@gmail.com
Home: XXXXXXXX
Always make sure to use a professional email address. A recruiter is much more likely to take an applicant seriously if they have a professional email, and a lot less likely to reach out to someone asking them to contact them at chicken_nugget_89@hotmail.co.uk.
Related guides: How to write a thank you email after an interview
Example CV emails
Check out some examples of effective emails below for inspiration and guidance:
Customer service
Applying for customer service roles.
This customer service cover letter is short and to-the-point – it quickly delivers a host of reasons why this candidate would be valuable in a customer service role.
See also: sales assistant cover letter example

Finance
Applying for finance and accounting roles.
This cover letter outlines the candidate's finance knowledge, and how they could apply it in the workplace
Graduate
Applying for graduate/student roles.
Graduate's cover letters are a little longer than most, as they don't have as much experience, so need to describe their education and transferable skills.
Sales
Applying for sales roles.
This cover letter boasts the candidate's ability to make sales and drive revenue.