An internship can be an excellent way for you to gain on-the-job experience and boost your resume.
But you need a persuasive resume to help you secure an internship in the first place – and in particular you need a strong resume objective.
But don't let this put you off applying.
In the guide below, we'll teach you how to write an internship resume objective that'll secure you an interview, alongside 6 example objectives.

What is a resume objective?
A resume objective is a short but attention-grabbing statement that sets out your career goals and ambitions.

This is found at the top of your resume and it's purpose it to show recruiters and hiring managers that you are passionate about the career you want to start, and why they should hire you.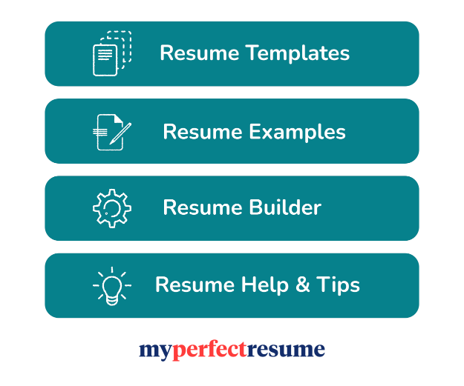 How to write an internship resume objective
When it comes to writing an internship resume objective, you need to explain why you want the position and what would make you right for the role.
You also need to excite the recruiters who read it by showing them you have the drive, passion and skills they are looking for.
Here's how to write a strong internship resume objective.
Tailor to your target jobs
You need to make sure that you tailor every objective you write so that it reflects the role or company you're applying to.
This means giving details of relevant skills, education, or achievements that are useful in the jobs you are applying to.
Research your target jobs and industry thoroughly to determine exactly what skills and knowledge they are looking for in a candidate, then try to reflect them all in your objective.
Highlight in-demand skills
Your objective should highlight the most in-demand skills for that role, but also for the industry you want to work in.
If you're applying directly to an advert, find out what skills the employer values most from the job description and include these where relevant.
Show your passion for the industry
Companies want to hire passionate people, so you need to show potential employers that you're passionate about the industry you want to work in.
Demonstrate what you know about the company and industry in your objective, to prove you have a keen interest in the field. If you have had any involvement in the industry such as volunteering or a related school or college project, then mention it in your objective to show that you have been proactively making efforts to enter the field.
Keep it short and sharp
You want your internship objective to be engaging and include all the most important details, but short enough that recruiters have the time to read it all.
Keep it to around 4-6 sentences and ensure the information is high-level and concisely written.
Show how you can benefit employers
Just because you're asking employers to offer training and mentorship as part of your internship, it doesn't mean you can't also add value to the business.
With that in mind, you need to showcase your relevant skills and knowledge to prove what you can contribute to the company, and how you think this position could benefit them as well as you. For example, could your skills help them to generate more revenue? Or improve an experience for their customers?

Example intern resume objectives
If you need some help with your application, here are some internship resume objective examples to inspire your own.
Tech intern objective
Meticulous computer science student with a deep interest in coding and emerging technologies. I am seeking an internship with Vision One to strengthen my understanding of software development and help to progress the development of their market leading products. I hope to work with experienced developers to strengthen my coding skills in Javascript and Python and build a meaningful career in technology.
Marketing intern objective
Passionate marketing student with a GPA of 3.5 seeking to obtain an intern position at Boost It SEO. I have strong writing and graphic design skills and would like to strengthen my all round content creation abilities by working alongside the talented team at Boost and supporting their globally renowned campaigns.
Banking intern objective
Finance student with strong analytical and reporting skills, looking to secure an internship with AB Private Banking. Hoping to focus on creating customized financial strategies for existing and prospective clients using my strong, numerical, quantitative, and analytical skills learned from extensive college studies at ABC Finance college.
Science intern objective
Biomedical science graduate hoping to obtain an internship at BioVent to work with some of the best scientists in the industry. Desire to further improve my understanding of molecular imaging and existing knowledge of MRI and optical imaging by supporting a range of projects in the field. Looking to get some real-world experience ahead of writing my thesis on molecular imaging in personalized medicine.
Retail intern objective
Avid customer and devotee of the Caps Clothing brand, seeking to further my understanding of the retail environment with an internship at the head office. I can offer enthusiasm, dedication, and a passion for fashion. I also have 2 years of experience studying Fashion Business Management and welcome the opportunity to work in a fast-paced demanding retail environment.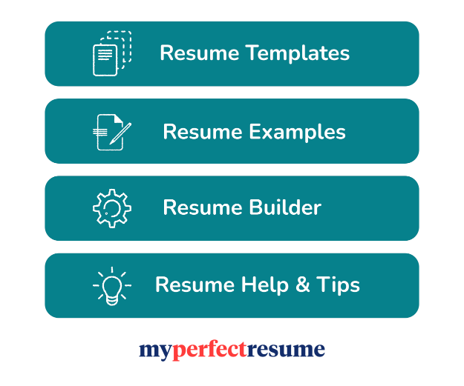 Why should you include a resume objective?
A resume objective is a powerful tool for any internship resume.
When you lack work experience, a persuasive objective which demonstrates your drive and knowledge within your desired field can really set you apart from other candidates and help you to get noticed and clinch an interview.
It can also help hiring managers to better understand why you want an internship with them and what you have to offer the company.