You've spent ages crafting an interview-winning resume and now it's time to save it.
You need to make sure you choose a clear and professional file name for your document that's going to boost your applications, and not blow your chances.
In the guide below, I'll show you exactly how to name your resume file and why getting it right is so important.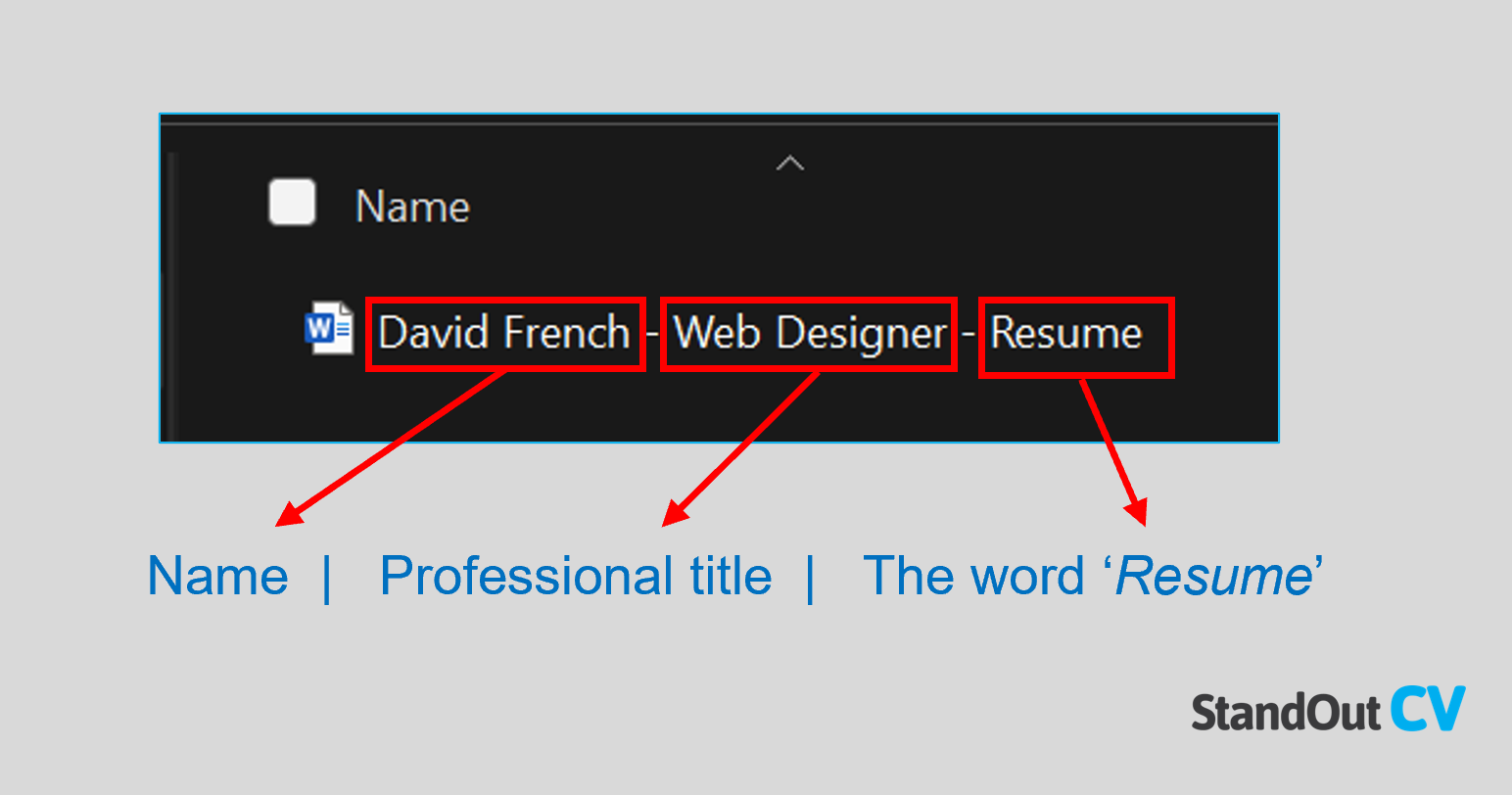 How to name your resume file
Your resume file will be seen by tons of recruiters and hiring managers, so it needs to professional and descriptive
When you're ready to save your file, use the following factors in your naming format:
Full name – You should start with your file name with your own (full) name. If it's a very common name in your location, then you might wish to include the initials of your middle name(s) as well.
Profession or job title – Next, you need to include your job title if it matches or is relevant to the job you're applying for. Alternatively, list the profession/sector you're in if this is more relevant.
The word Resume – Finally, you need to make it as clear as possible what you are sending over. So although it may seem obvious to you, it's a good idea to end your file name with the word 'resume'.
Resume file name examples
Aaron Towers – Finance resume.Doc
Jarrod D Smith – Marketing Executive – Resume.Doc
Resume – Mary Bell – Researcher.Doc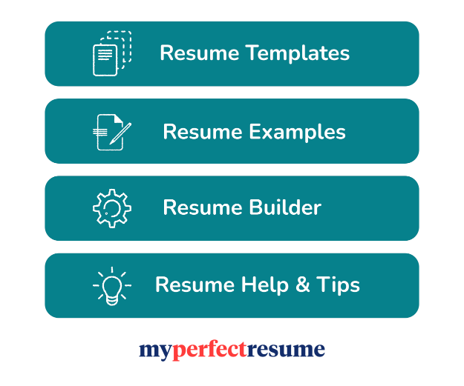 Why your resume file name matters
Although it might not be something you've put much thought into in the past, your resume file name matter for a number of reasons, including:
Creating a professional first impression
Did you know that every live job advert receives an average of 250 applications?
So, with that many applications to deal with, recruiters are very unlikely to open a resume with a confusing or lazy file name.
Your resume file name will be visible on every application you send, so if you have named your resume "MyBestResume Draft69" it's not going to scream "professional candidate" to the hiring manager.
You are being judged at every stage of the application process, so don't let something as simple as a resume file name be the reason you get rejected.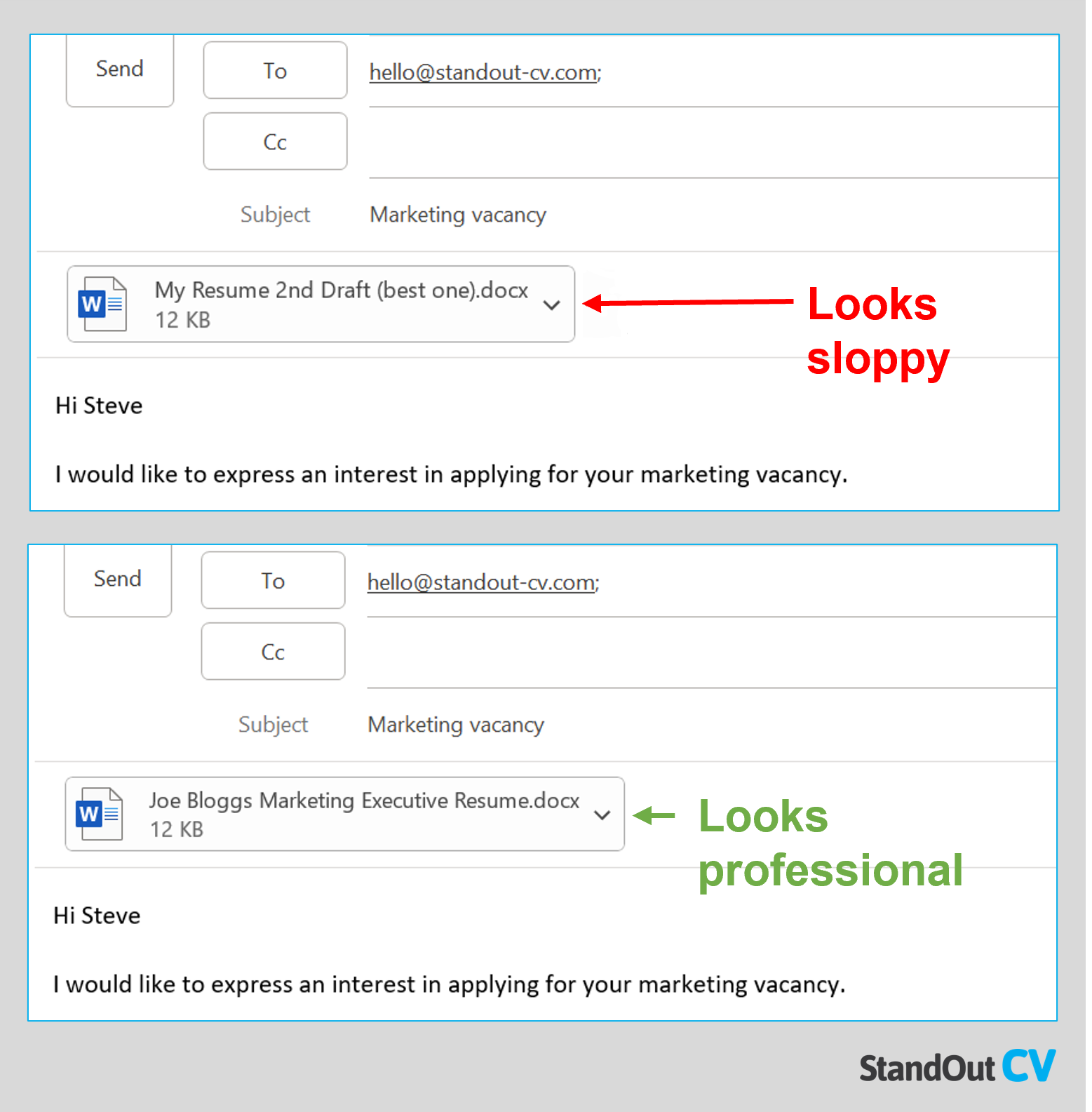 Ensure you are found in recruiter searches
Getting your file name right is also important for visibility. There might be times when recruiters are searching databases or talent pools for candidates and you want to increase your chances of being found.
It might be that they've saved your resume in their database and they want to search directly for you at a later date. Or they might be searching for candidates by job title or industry, and you want to appear in relevant searches.

Create multiple versions of your resume
As with every application you submit, it's important to tailor your resume file names to increase your chances of securing an interview.
What do we mean by this?
Well, if you use different versions of your resume when applying for different job titles, companies, and industries, your file name needs to reflect this.
It's not going to look great if you apply for a role in the healthcare sector but you've named your resume file for the manufacturing industry now is it?
In fact, the recruiter might not even bother to open it, assuming that it's not relevant to them and therefore a waste of their time.
So, if you have multiple versions of your resume, make sure they are named appropriately.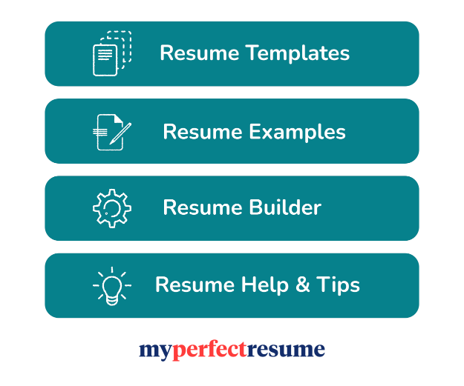 What not to call your resume
The job search can be stressful and in those moments when you're applying for jobs you really want, it can be easy to let things slip or to rush your application.
However, you need to make a good first impression if you want the recruiter to open your resume, so avoid silly, vague, offensive, or just plain confusing file names. For example:
Doug%20Adams%20Resume.doc
Resume_2016.doc
NLW_V4_Jobapplication.pdf
MyResume.doc
Marketing-job-application-2019
ResumeVersion5.pdf