Keen to put your skills to good use in a fast-paced restaurant manager role?
Well, first you need to prove that you've got what it takes, and you can do this with a strong and compelling restaurant manager CV.
This guide will teach you everything you need to know to write a winning CV and land an interview.
I've also included a restaurant manager CV example, which you can use as inspiration.
Guide contents
Restaurant Manager CV example
Structuring and formatting your CV
Writing your CV profile
Detailing work experience
Your education
Skills required for your Restaurant Manager CV

Restaurant manager CV example


The CV example above perfectly balances a simple structure and format with persuasive, skills-packed content. The profile and core skills list immediately showcase the candidate's relevant capabilities and experience, so even the busiest of recruiters couldn't overlook their suitability!
Restaurant manager CV structure & format
Restaurant managers need great organisation skills, so prove yours from the get-go with a clear and logical CV structure.
By organising your information into clearly defined section and using a few simple formatting tricks, your CV will ooze professionalism.
It'll also ensure that the document is easy to read for busy recruiters and hiring managers.
Formatting Tips
Length: 2 sides of A4 is the ideal CV length. A short, concise and punchy CV makes far more of an impact than a lengthy CV full of waffle.
Readability: Above anything else, your CV should be clearly legible and easy to scan through. Using plenty of bullet points, clearly formatting your section headings and ensuring there's some breathing space between sections can help you to achieve this.
Design: Style over substance will lead to CV rejection. Keep it simple and opt for a simple, legible black font on a white background.
Avoid: Try not to overload your CV with imagery. Company logos and profile pictures aren't recommended and could distract attention from key content.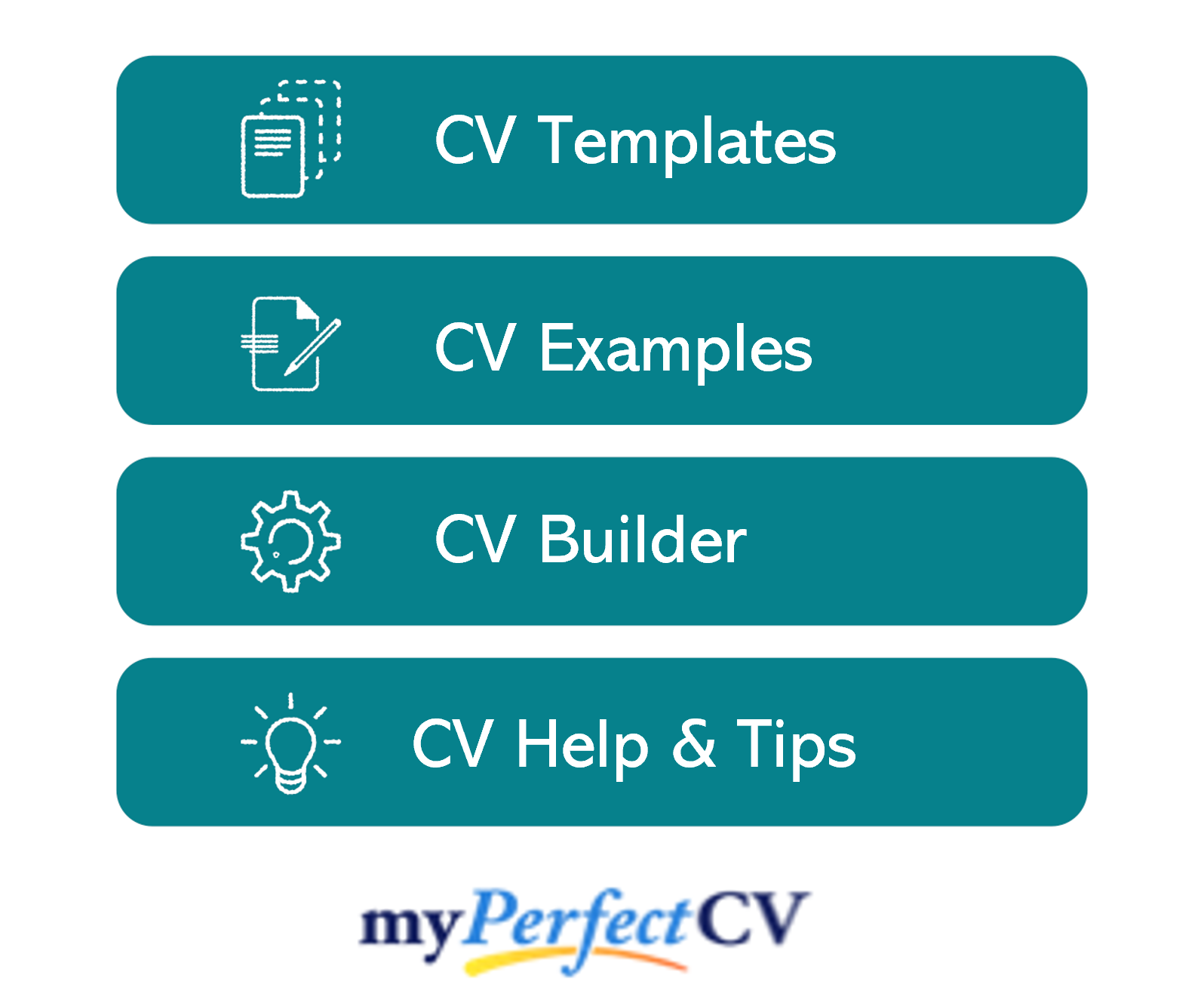 Structuring your CV
Break up your key information into the CV sections below:
Contact details – Start your CV with a basic list of your contact details.
Profile – Create a short, punchy summary which rounds up your key skills, experience and achievements.
Work experience / Career history – Working in reverse chronological order, list your work experience.
Education – Note down your qualifications, especially those related to the hospitality sector.
Interest and hobbies – An optional section to document any interests or hobbies that display relevant transferable skills or qualities.
Now I'll guide you through exactly what you should include in each CV section.
CV Contact Details
At the very top of your CV, you should list your contact details.
You only need to stick to the essentials – anything extra is a waste of space.
Here's what you should include:
Phone number
Email address
Location – Your town or city is sufficient, rather than a full address.
Restaurant Manager CV Profile
Kick start your CV with a punchy profile (also known as a personal statement, for junior candidates).
This is essential a round-up of your skills, experience and accomplishments. Ultimately, it should sum up why you're the best person for the job.
Recruiters could receive hundreds of applicants for restaurant manager roles, so this is your chance to grab their attention and ensure they read your whole CV.
Tips to consider when creating your profile:
Tailor it: For maximum impact, you need to tailor your profile – and your CV as a whole – to the specific role you're applying for. Read over the job description and see what specific skills and experience they're seeking, and then use your findings to inform your content. For example, if you're applying to manage a fine dining restaurant and have previous experience in a fine dining setting, you'd make this clear in your profile.
Length: Try to get your key selling points across in as few words as possible – this ensures the tone is punchy and exciting. Between 5 and 10 lines is perfect!
Fact, not fluff: Avoid generic buzzwords like "Always gives 110%" or "Great team player" – recruiters have no reason to believe your claims. Instead, share plenty of hard facts, figures and examples – they're far more believable!
Avoid: There's no point wasting space with your objectives or what you are looking for from an employer in your profile, as this is better suited to your cover letter.
What to include in your Restaurant Manager CV profile?
Experience – Whether you've worked as an assistant manager or team leader, or are already a seasoned restaurant manager, it's important to give a snappy overview of your relevant experience. This might include the number of years in the industry, the types of roles you've worked and/or the types of restaurants you've worked in (fine dining, gastro pubs, bistro, casual dining…).
Management & leadership skills – As a restaurant manager, you'll be in charge of a team – so it's important to showcase your management and leadership skills. This might be delegating work, recruiting and training staff, performance management and organising rotas, but consult the job ad to find out what the specific employer is seeking.
Hospitality skills – You should also highlight your general hospitality, customer service and restaurant skills, especially if they're listed in the job description – for example, planning menus. hygiene, health and safety, handling customer complaints, serving food, etc.
Niche industry/sector knowledge – If you're mega knowledgeable about Italian food or have a penchant for fine dining and it's relevant to the target role, make it clear. For example, if you're applying to manage an Italian restaurant and have previously worked for several years as a team leader in an Italian restaurant, it's a major selling point!
Achievements – Recruiters will be keen to know how much of an impact you could make on the team, so make sure to highlight any results and achievements from previous roles. For example, you might have increased the average number of covers per night, decreased staff turnover or improved customer satisfaction.
Quick tip: If spelling and grammar are not a strong point of yours, Use our partner's CV builder to add pre-written content that has been created by recruitment experts, and proofread by our team.
Core skills section
Straight after your profile should be a punchy core skills list, which you can use to show off your in-demand sector skills.
This should be tailored to the role you're applying for. Read over the job description and make a note of any skills and specialist knowledge mentioned.
Then, use your findings to inform your list. This will immediately show recruiters that you're an ideal match.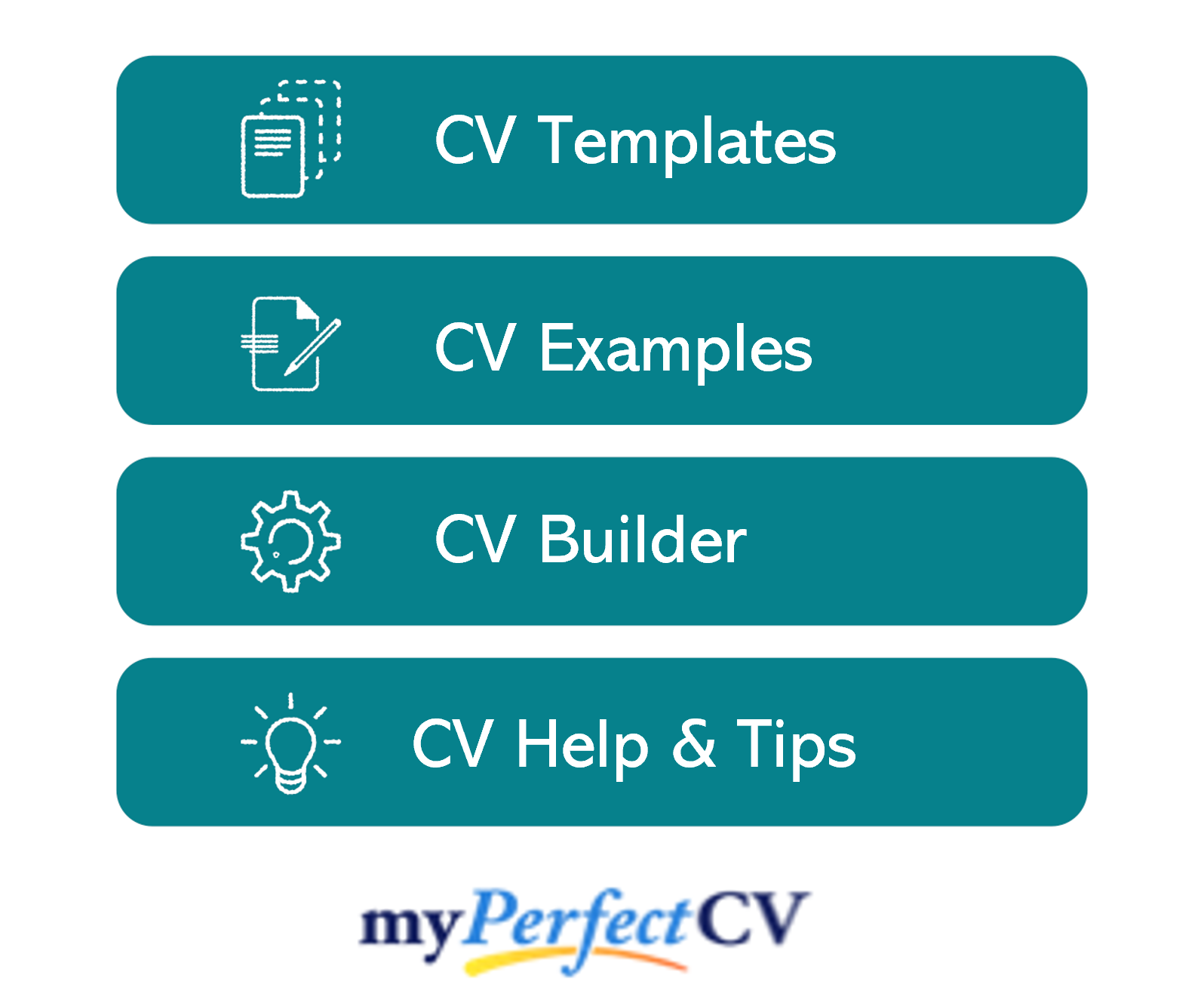 Work experience/Career history
Working in reverse chronological order, you should now list your relevant work experience.
Prioritise space for your most recent and relevant experience – especially roles which prove your management skills.
If you have too many waiting on or customer service roles to fit, shorten descriptions down and simply list the job title, employer name and dates of employment.
Structuring your roles
Well-organised role structures will help to break up a long career history and allow recruiters to scan through with ease.
Work to my easy 3-step structure below to aid readability and ensure your key achievements aren't missed.
Outline
Start out with a brief overview of the company you worked for, what type of restaurant it was and what the purpose of your role was.
E.g.
"Managed a team of 45 in an upmarket city gastropub, coordinating daily operations and ensuring enjoyable experiences for all customers."
Key responsibilities
Next, use short and snappy bullet points to list your key duties and responsibilities. Try to highlight your managerial and leadership experience and much as you can, even if it wasn't a manager's role.
This might be making decisions, being a key holder, cashing up, training new recruiters, overseeing a team or organising rotas.
E.g.
Supervised 25 FOH and 20 BOH employees, carrying out all training, mentorship and performance evaluation.
Ensured food and beverage quality, presentation and sanitation consistently met exacting standards.
Key achievements
Finish up by showing the impact you made in the role, with 1-3 key achievements.
To boost your CV even further, quantify your examples with facts, figures and metrics where possible.
E.g.
Developed an employee training initiative to address customer service complaints, reducing complaint numbers by 50% over 6 months.
Carried out extensive health and safety training, taking the restaurant's food hygiene rating from a 4 to a 5 in 12 months.
Education
Next up is your education section, where you'll give recruiters some insight into your qualifications and training.
There's no specific route into restaurant management, so while a relevant degree or HND (business, hospitality, hotel management, catering etc.) could boost your chances, experience is most valued.
So, start with your highest or most relevant qualification, and work backwards. List the name of the qualification, the institution you studied at and the dates of study.
If you've done any relevant short courses, such as food hygiene, logistics, menu planning or management, make sure to list them, too.
Quick tip: Rather than wasting space by listing every single grade, summarise your GCSE's and A-Levels on one line. For example, you might say '10 GCSEs A-C' or 'A-Levels Maths, Business, History: BBC'.
Interests and hobbies
By this point, your CV might be chockablock – but thankfully, this section is optional!
Generally, you should only include personal hobbies and interests on your CV if they add something to your application.
For example, as a restaurant manager, recruiters will need to know that you've got strong leadership, organisational and interpersonal skills. So, if you have any hobbies that highlight these capabilities – such as leading a sports team or club, volunteering with the public – they're well worth including.
However, generic or unrelated hobbies, such as 'listening to music' or 'going out with friends' aren't worth listing.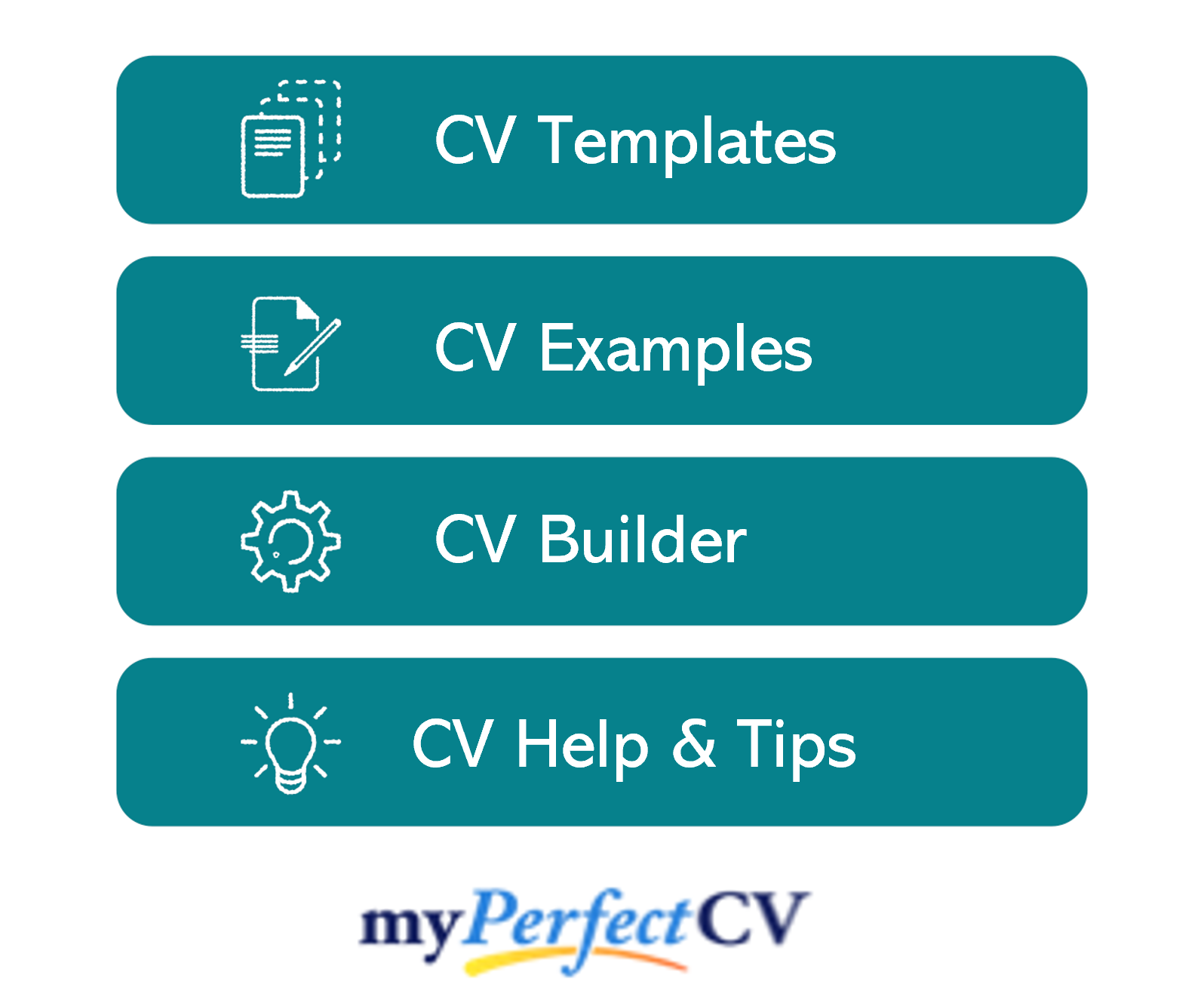 Essential skills for your Restaurant Manager CV
Although every restaurant will require a slightly different skill set, these core skills will be desirable in any restaurant manager role:
Leadership & managerial – Leading, managing and motivating a team, delegating workload, negotiating, conflict management, organising rotas, making key decisions, etc.
Recruitment & training – Experience of recruiting, supervising and training new and existing staff.
Health, safety & hygiene – Knowledge of and compliance with licensing, hygiene and health and safety laws/guidelines.
Customer service – General customer service skills, including advising customers and overseeing all customer enquiries and complaints.
Menu planning – Experience of planning menus, with profitability in mind.
Budgeting & finance – Overseeing restaurants finances, such as agreeing and managing budgets with senior staff and assessing and consistently improving profitability.
Reporting writing – Preparing and organising a range of reports, such as statistical and financial records, staff control and sales.
Audit & ordering supplies – Monitoring stock levels and auditing/ordering new supplies.
Writing your Restaurant Manager CV
Moving up the ladder into a restaurant manager role can be an exciting and rewarding process.
And by following the CV writing steps above, you'll be able to land an interview before you know it.
Always tweak your CV for each new position you apply for and carry out a thorough spelling and grammar check before you hit send.
Best of luck with your job search!