Congratulations, you've graduated with a degree in accounting and it's time to get your first job after university. This is a very exciting time in your career.
That said, graduate roles can be very competitive and in order to stand out from the crowd you've got to create a compelling CV that effectively showcases your financial skills.
Our guide (with example graduate accounting CV) will teach you everything you need to know about creating a targeted, tailored application that will boost your chances of landing an interview.
Guide contents
Graduate Accounting CV example
Structuring and formatting your CV
Writing your CV profile
Detailing work experience
Your education
Skills required for your Graduate Accounting CV

Graduate Accounting CV example


This a good example of a Graduate Accounting CV which contains all of the information that an employer would need to know, and presents it in a well- structured, easy-to-read manner.
Take some time to look at this CV and refer to it throughout the writing of your own CV for best results.
Graduate Accounting CV structure & format
Recruiters are busy, and if they can't find the information they're looking for in a flash, it could be game over for your application.
You need to format and structure your CV in a way which allows the reader to pick out your key information with ease, even if they're strapped for time.
It should be clear, easily legible, well-organised and scannable – check out some simple tips and tricks below:
Formatting Tips
Length: Think that submitting a five page CV will impress recruiters? You're wrong! Even if you've got tons of experience to brag about, recruiters don't have time to read through overly detailed CVs. Keep it short, concise and relevant – a CV length of 2 sides of A4 pages or less is perfect.
Readability: To help busy recruiters scan through your CV, make sure your section headings stand out – bold or coloured text works well. Additionally, try to use bullet points wherever you can, as they're far easier to skim through than huge paragraphs. Lastly, don't be afraid of white space on your CV – a little breathing space is great for readability.
Design: When it comes to CV design, it's best to keep things simple and sleek. While elaborate designs certainly command attention, it's not always for the right reasons! Readability is key, so whatever you choose to do, make sure you prioritise readability above everything.
Avoid photos: If your CV has photos, images or profile pictures, hit the delete button. They're not needed and won't add any value to your applications.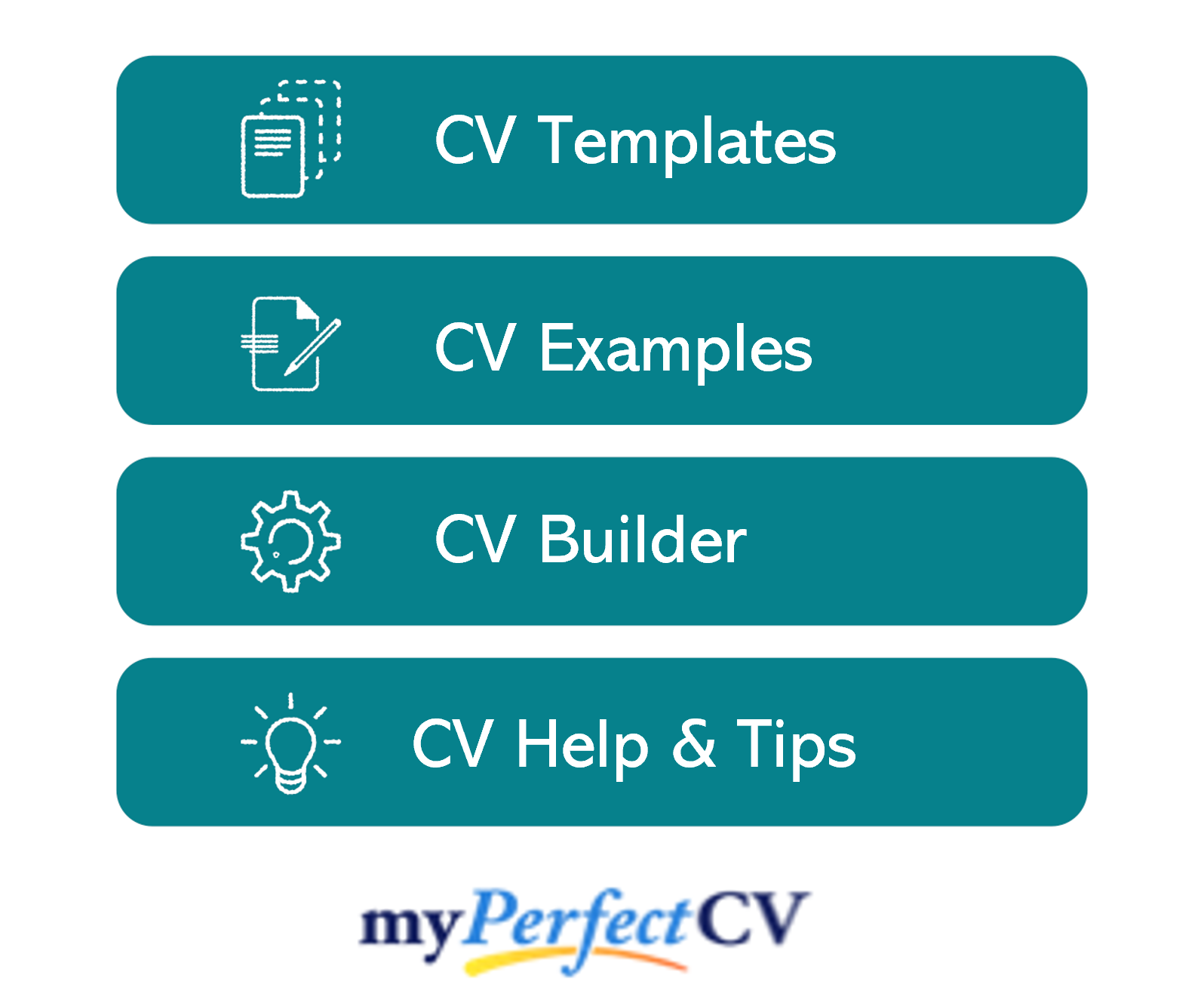 Structuring your CV
When writing your CV, break up the content into the following key sections, to ensure it can be easily digested by busy recruiters and hiring managers:
Contact details – Always list these at the very top of your CV – you don't want them to be missed!
Profile – An introductory paragraph, intended to grab recruiters attention and summarise your offering.
Work experience / career history – Working from your current role and working backwards, list your relevant work experience.
Education – Create a snappy summary of your education and qualifications.
Interest and hobbies – An optional section to document any hobbies that demonstrate transferable skills.
Now I'll guide you through exactly what you should include in each CV section.
CV Contact Details
Write your contact details in the top corner of your CV, so that they're easy to find but don't take up too much space.
You only need to list your basic details, such as:
Mobile number
Email address
Location – Don't list your full address. Your town or city, such as 'Norwich' or 'Coventry' is perfect.
LinkedIn profile or portfolio URL – Remember to update these before listing them on an application.
Graduate Accounting CV Profile
Grab the reader's attention by kick-starting your CV with a powerful profile (or personal statement, if you're a junior applicant).
This is a short introduction paragraph which summarises your skills, knowledge and experience.
It should paint you as the perfect match for the job description and entice recruiters to read through the rest of your CV.
Tips for creating an impactful CV profile:
Keep it brief: It might be tempting to submit a page-long CV profile, but recruiters won't have the time to read it. To ensure every word gets read, it's best to include high-level information only; sticking to a length of 3-5 lines.
Tailor it: If recruiters don't see your suitability within a few seconds, they may close your CV straight away. Your CV profile should closely match the essential requirements listed in the job ad, so make sure to review them before you write it.
Don't add an objective: Leave your career objectives or goals out of your profile. You only have limited space to work with, so they're best suited to your cover letter.
Avoid cliches: Clichés like "blue-sky thinker with a go-getter attitude" might sound impressive to you, but they don't actually tell the recruiter much about you. Concentrate on highlighting hard facts and skills, as recruiters are more likely to take these on board.
What to include in your Graduate Accounting CV profile?
Summary of experience: Demonstrate your suitability for your target jobs by giving a high level summary of your previous work experience, including the industries you have worked in, types of employer, and the type of roles you have previous experience of.
Relevant skills: Highlight your skills which are most relevant to Graduate Accounting jobs, to ensure that recruiters see your most in-demand skills as soon as they open your CV.
Essential qualifications: If the jobs you are applying to require candidates to have certain qualifications, then you must add them in your profile to ensure they are seen by hiring managers.
Quick tip: Remember to triple-check for spelling and grammar errors before hitting send. If you're unsure, try using our partner's CV builder for a quick and easy approach.
Core skills section
Make sure that your most valuable skills aren't missed by adding a bullet-pointed core skills section like the one below.
This should also be heavily targeted towards the role you're applying for.
For example, if the job advertisement lists certain skills as "essential", then you'd list them here.
This immediately helps the reader to see that you're a perfect match for the job.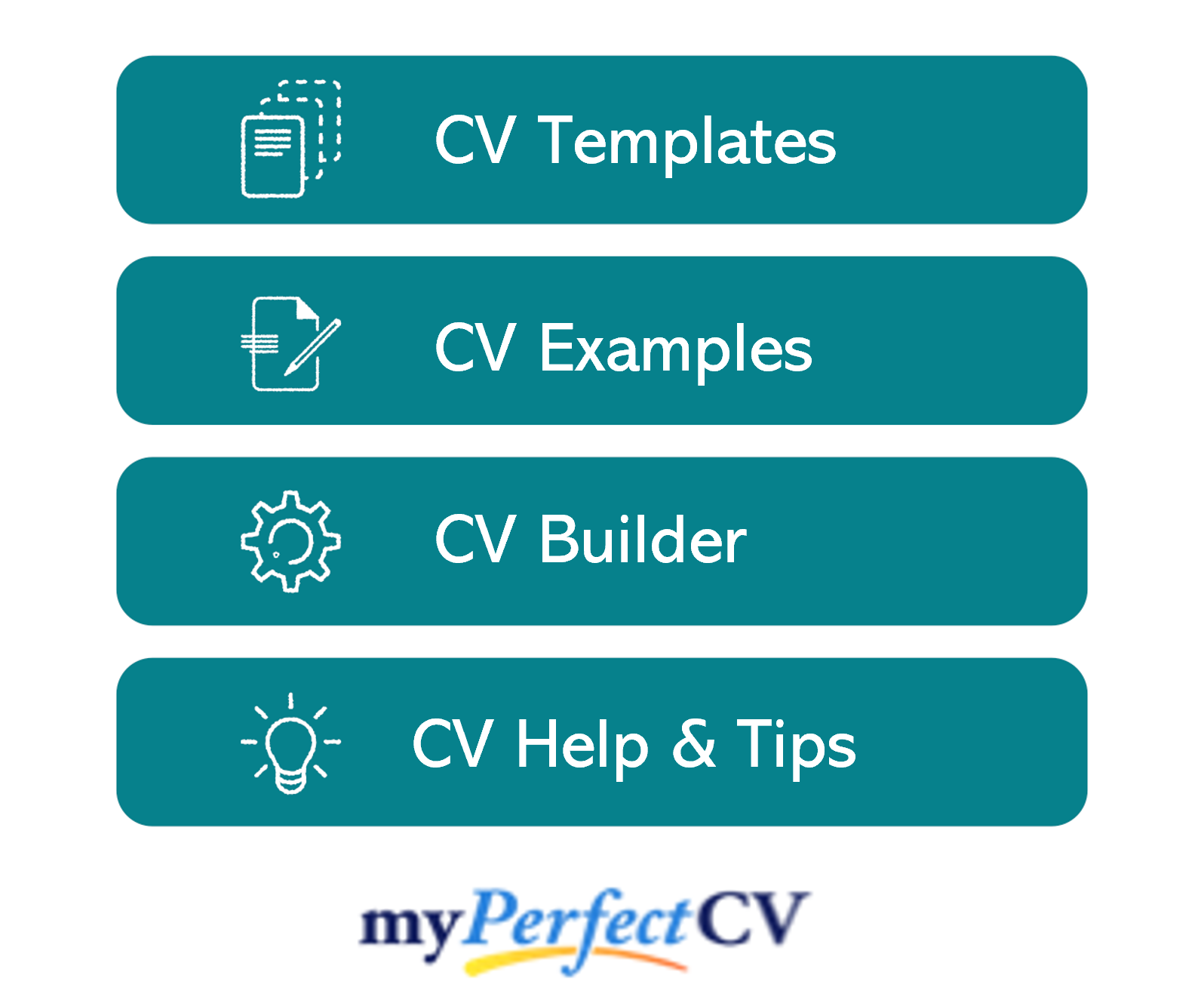 Work experience/Career history
Now it's time to get stuck into your work experience, which should make up the bulk of your CV.
Begin with your current (or most recent) job, and work your way backwards.
If you've got too much experience to fit onto two pages, prioritise space for your most recent and relevant roles.
Structuring your roles
Whilst writing your CV, it's essential to look at it from the eyes of a recruiter.
If they're met with giant blocks of text which are impossible to navigate, they might get frustrated and skip onto the next CV.
Instead, make use of the 3-step structure shown below, to give them a pleasant reading experience.
Outline
Start with a brief summary of your role as a whole, as well as the type of company you worked for.
E.g.
"The Property Management firm are a national property management company. As an Accounting Intern I provided essential accounting support as a part of the internal Accounts Department."
Key responsibilities
Next up, you should write a short list of your day-to-day duties within the job.
Recruiters are most interested in your sector-specific skills and knowledge, so highlight these wherever possible.
E.g.
Liaising with property managers and managing queries in-person, via email and on the phone
Reconciling client bank accounts on a monthly, quarterly and yearly basis
Producing annual account statements to ensure compliance to ACCA and ICAEW guidelines
Key achievements
Finish off by showcasing 1-3 key achievements made within the role.
This could be anything that had a positive effect on your company, clients or customers, such as saving time or money, receiving exemplary feedback or receiving an award.
E.g.
Identifying and resolving accounting discrepancy that saved firm £5,000
Following-up on overdue payments to 70% success rate, bringing in £20,000 overdue invoices
Streamlining data input onto Buildum, saving 2 hours of additional work each week
Education
Next up, you should list your education and qualifications.
This can include your formal qualifications (a degree, A-Levels and GCSEs), as well as sector-specific Graduate Accounting qualifications and/or training.
While school leavers and recent grads should include a lot of detail here to make up for the lack of work experience, experienced candidates may benefit from a shorter education section, as your work experience section will be more important to recruiters.
Interests and hobbies
This section is entirely optional, so you'll have to use your own judgement to figure out if it's worth including.
If your hobbies and interests could make you appear more suitable for your dream job, then they are definitely worth adding.
Interests which are related to the industry, or hobbies like sports teams or volunteering, which display valuable transferable skills might be worth including.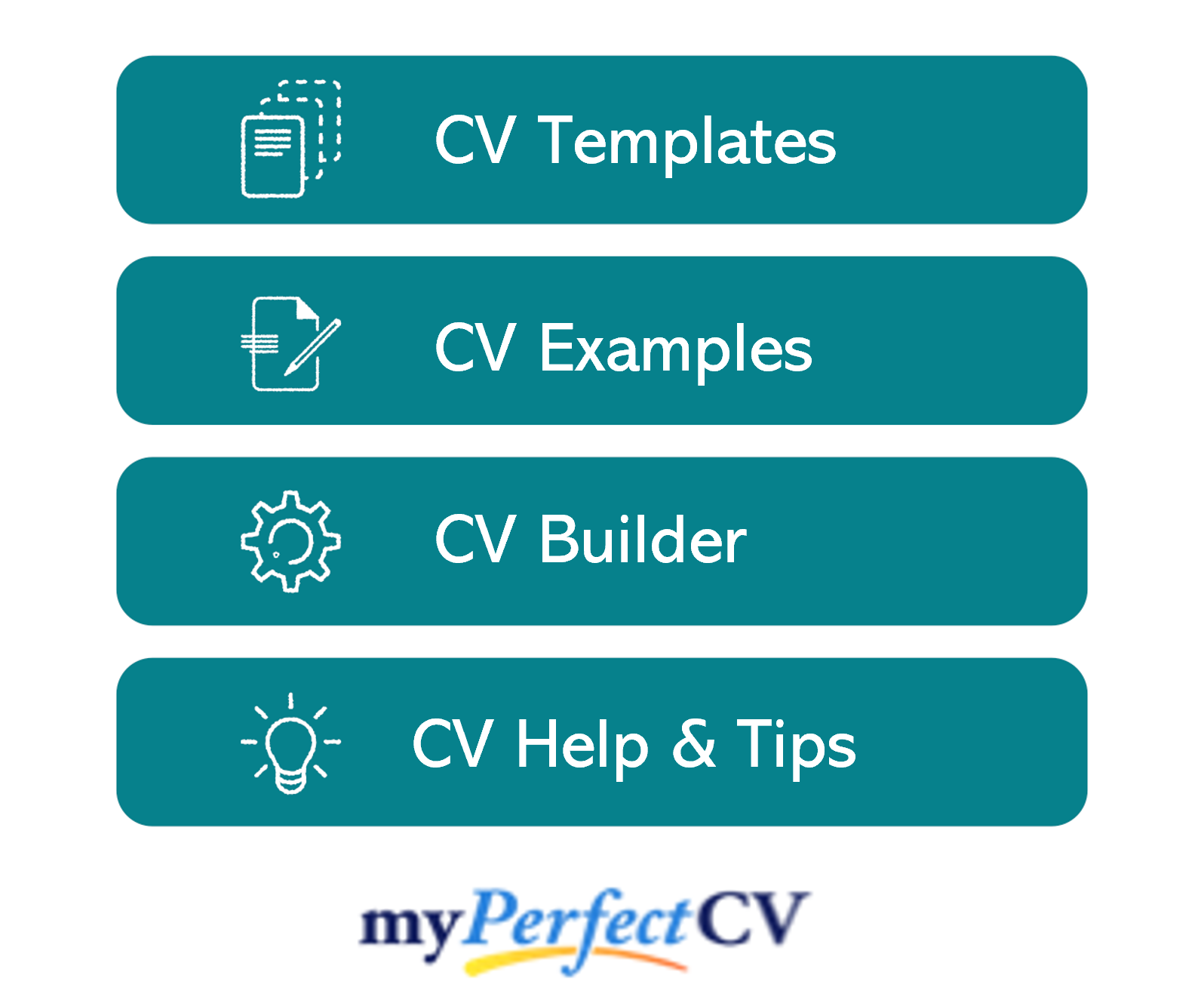 Essential skills for your Graduate Accounting CV
Tailoring your CV to the schemes you are applying for is key to success, so make sure to read through the job descriptions and tailor your skills accordingly.
However, commonly desired Graduate Accounting skills include:
Financial awareness and analysis – You must have financial awareness that enables you to analyse existing data in order to forecast future trends.
Reporting and budgeting – Accountants are required to create a variety of financial and spending reports, charts and tables on a regular basis.
Accounts and tax returns – You may have to complete tax returns or use data and analytics to minimise a company's tax liability.
Invoicing – A key responsibility for accounting graduates is sending, chasing and collating invoices.
Software and IT skills – You must have a good understanding of relevant accounting and finance tools such as database systems and payroll software.
Writing your Graduate Accounting CV
A strong, compelling CV is essential to get noticed and land interviews for jobs with the best employers and highest graduate salaries.
To ensure your CV stands out from the competition, make sure to tailor it to your target role and pack it with sector-specific skills and results.
Remember to triple-check for spelling and grammar errors before hitting send.
Good luck with the job search!