As an engineering graduate, you stand on the precipice of building a fantastic career in engineering.
Engineering graduates are highly sought-after by employers, but competition for jobs is stiff.
So, your CV needs to shout your praises in a way that makes the reader want to meet you and offer you an interview.
Our step-by-step guide takes you through each element of your CV and includes 2 engineering graduate CV examples, so that you can formulate your own.
Guide contents
Engineering Graduate CV examples
Structuring and formatting your CV
Writing your CV profile
Detailing work experience
Your education
Skills required for your Engineering Graduate CV

Engineering Graduate CV example 1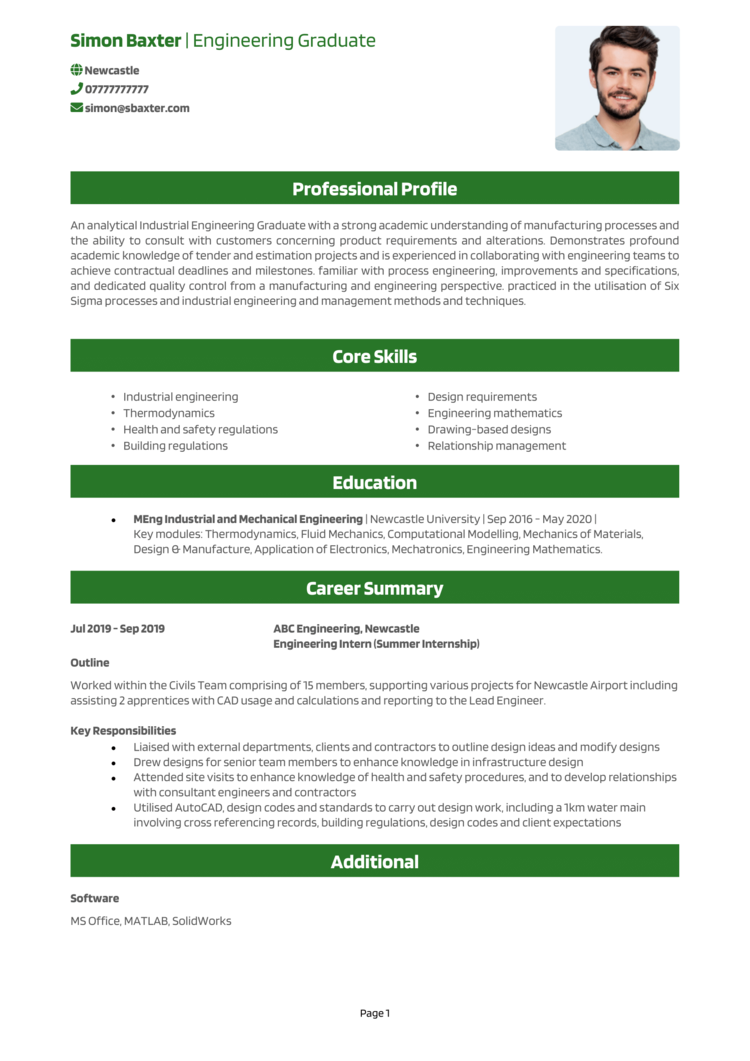 Engineering Graduate CV example 2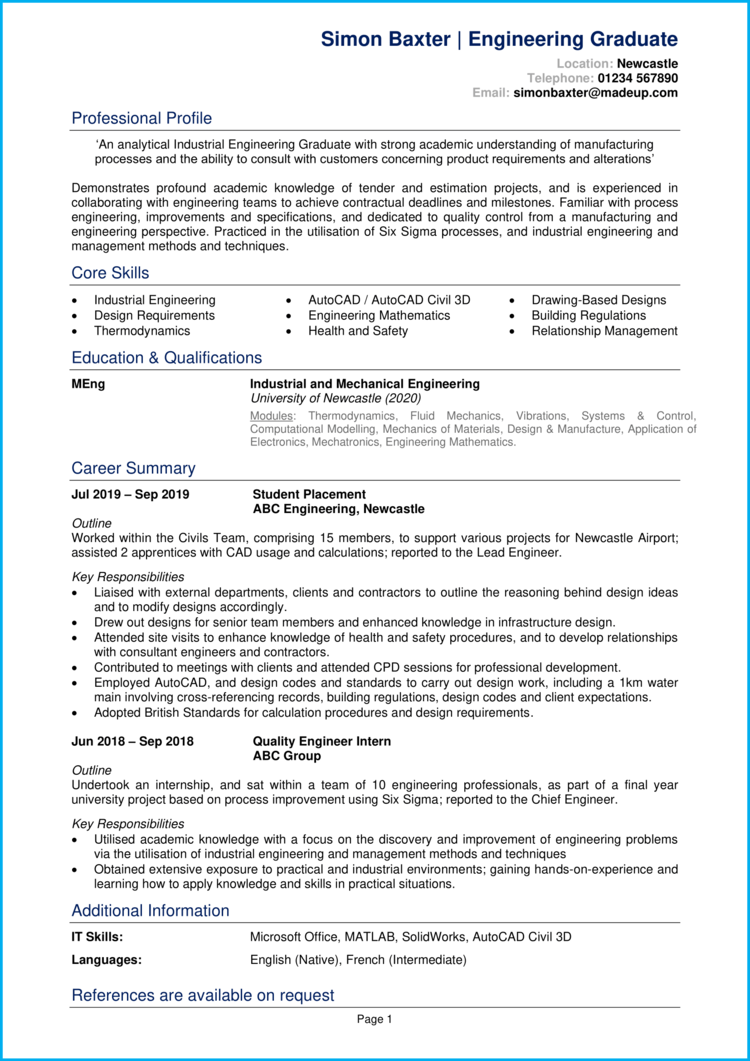 This a good example of a Engineering Graduate CV which contains all of the information that an employer would need to know, and presents it in a well- structured, easy-to-read manner.
Take some time to look at this CV and refer to it throughout the writing of your own CV for best results.
Engineering Graduate CV structure and format
If you focus on the written content of your CV but ignore how it actually looks, your efforts could end up wasted.
No matter how suitable you are for the role, no recruiter wants to spend time squinting and trying to navigate a badly designed and disorganised CV.
Instead, make sure to organise your content into a simple structure and spend some time formatting it for ease of reading – it'll get you in recruiter's good books from the get-go!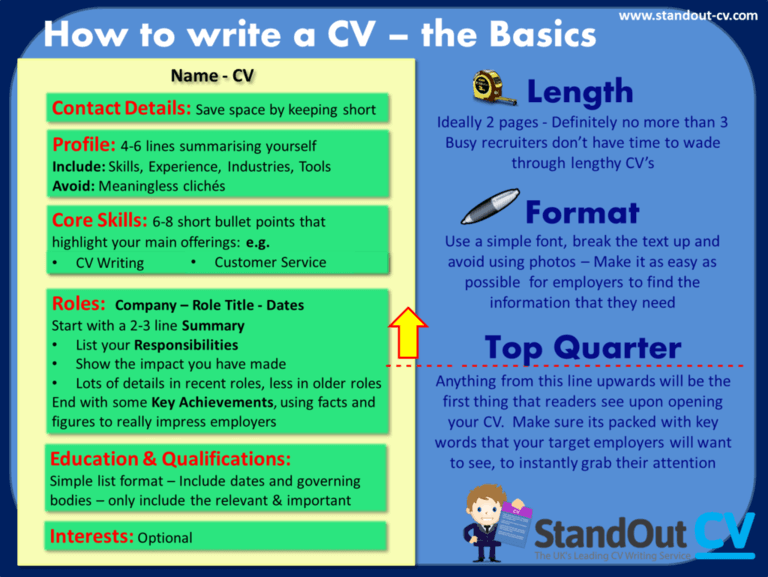 Formatting Tips
Length: Recruiters will be immediately put off by lengthy CVs – with hundreds of applications to read through, they simply don't have the time! Grabbing their attention with a short, snappy and highly relevant CV is far more likely to lead to success. Aim for two sides of A4 or less.
Readability: Help out time-strapped recruiters by formatting your CV for easy reading. Using lots of bullet points and lists will help them to skim through your info, while clearly formatted headings will allow them to navigate towards the content which is most useful to them.
Design: The saying 'less is more' couldn't be more applicable to CVs. Readability is key, so avoid overly complicated designs and graphics. A subtle colour palette and easy-to-read font is all you need!
Avoid photos: Logos, profile photos or other images aren't necessary and rarely add any value – save the space for written content, instead!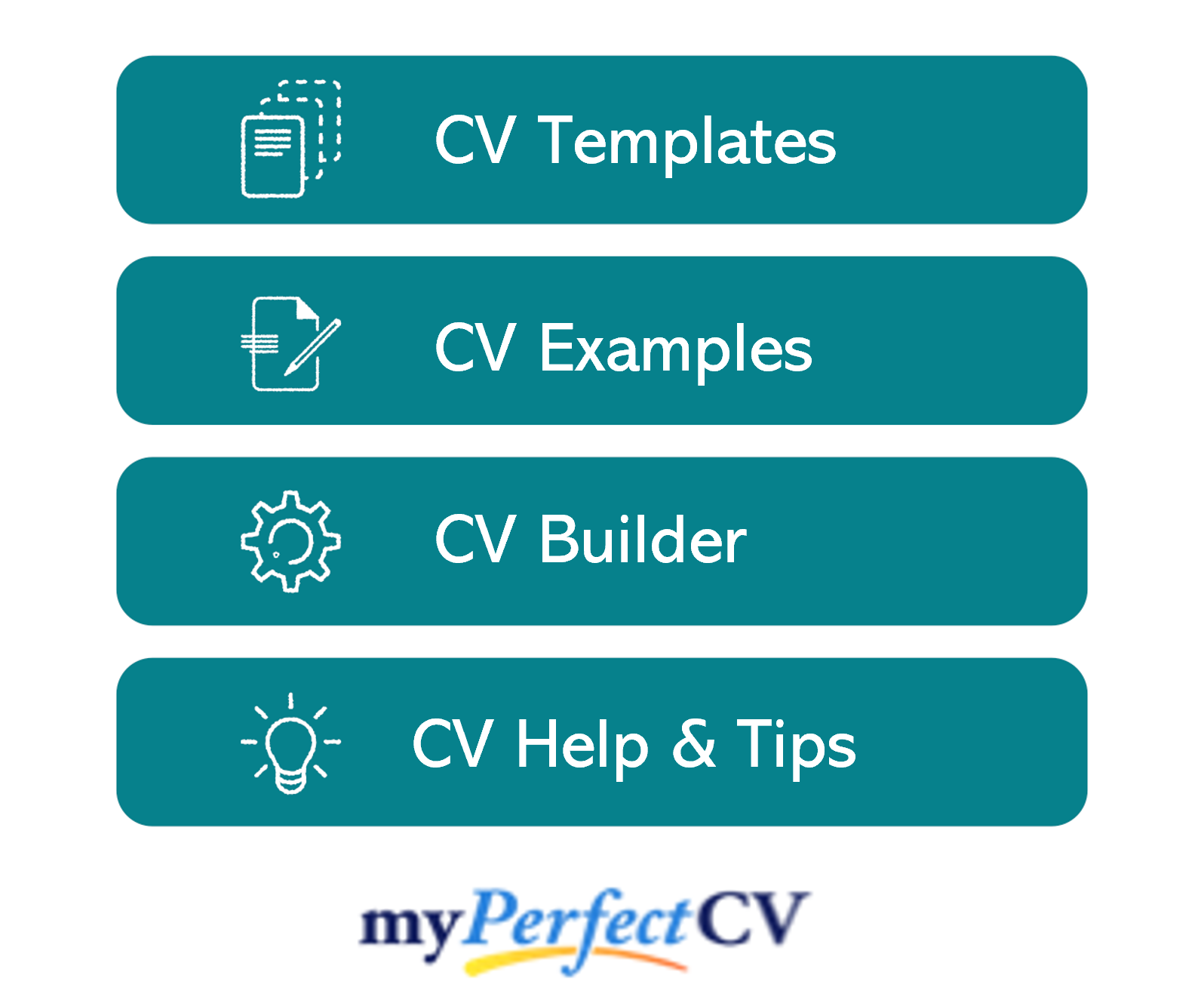 Structuring your CV
For easy reading, write your CV to the following CV structure:
Contact details – Make it easy for recruiters to get in touch with you by listing your contact details at the top of your CV.
Profile – A short and snappy summary of your experience and skills, showcasing what makes you a good fit for the position.
Work experience / career history – Note down all your work history, with your current position first, then working backwards.
Education – A short list of your academic background and professional/vocational qualifications.
Interest and hobbies – This is an optional section, which you can use to highlight any relevant hobbies or interests.
Now I'll guide you through exactly what you should include in each CV section.
CV Contact Details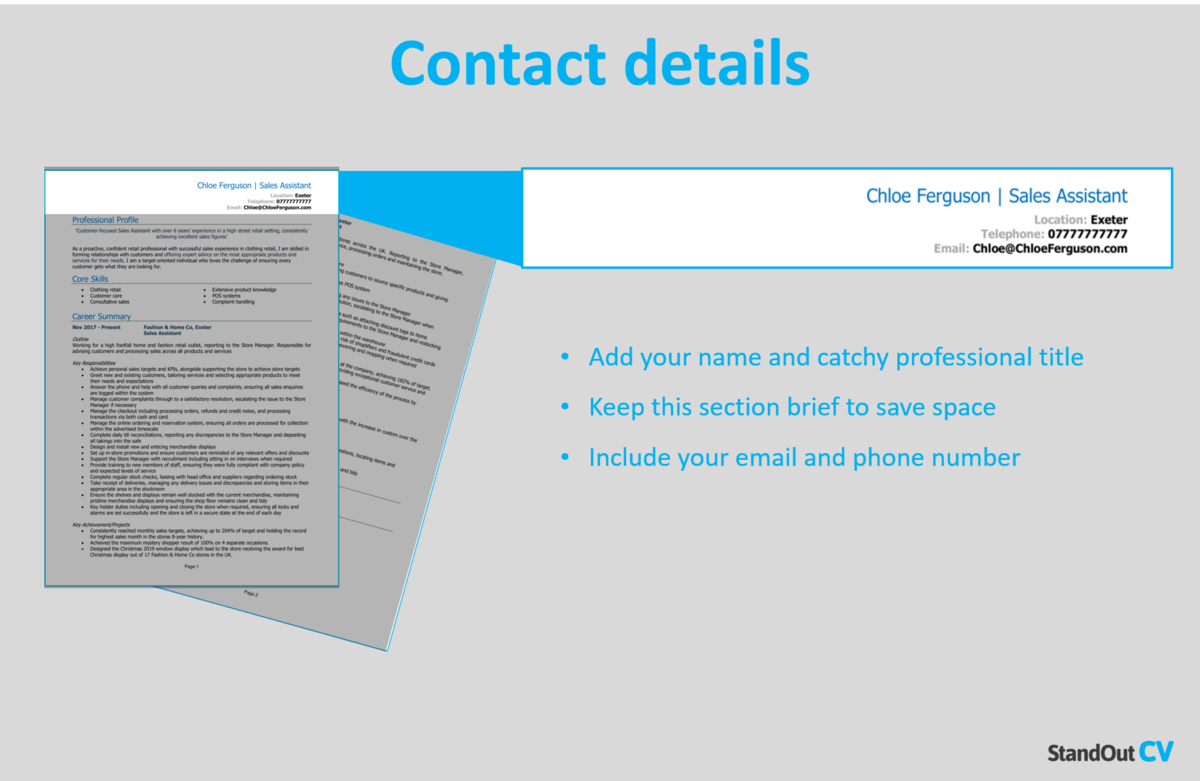 Kick-start your CV with your contact details, so recruiters can get in touch easily.
Here's what you should include:
Mobile number
Email address – Make sure it's professional, with no silly nicknames.
Location – Your town or city is sufficient, rather than a full address.
LinkedIn profile or portfolio URL – Ensure they've been updated and are looking slick and professional.
Quick tip: Avoid listing your date of birth, marital status or other irrelevant details – they're unnecessary at this stage.
Engineering Graduate CV Profile
Your CV profile is the first thing recruiters will read – so your goal is to give them a reason to read onto the end of the document!
Create a short and snappy paragraph that showcases your key skills, relevant experience and impressive accomplishments.
Ultimately, it should prove to the reader that you've got what it takes to carry out the job.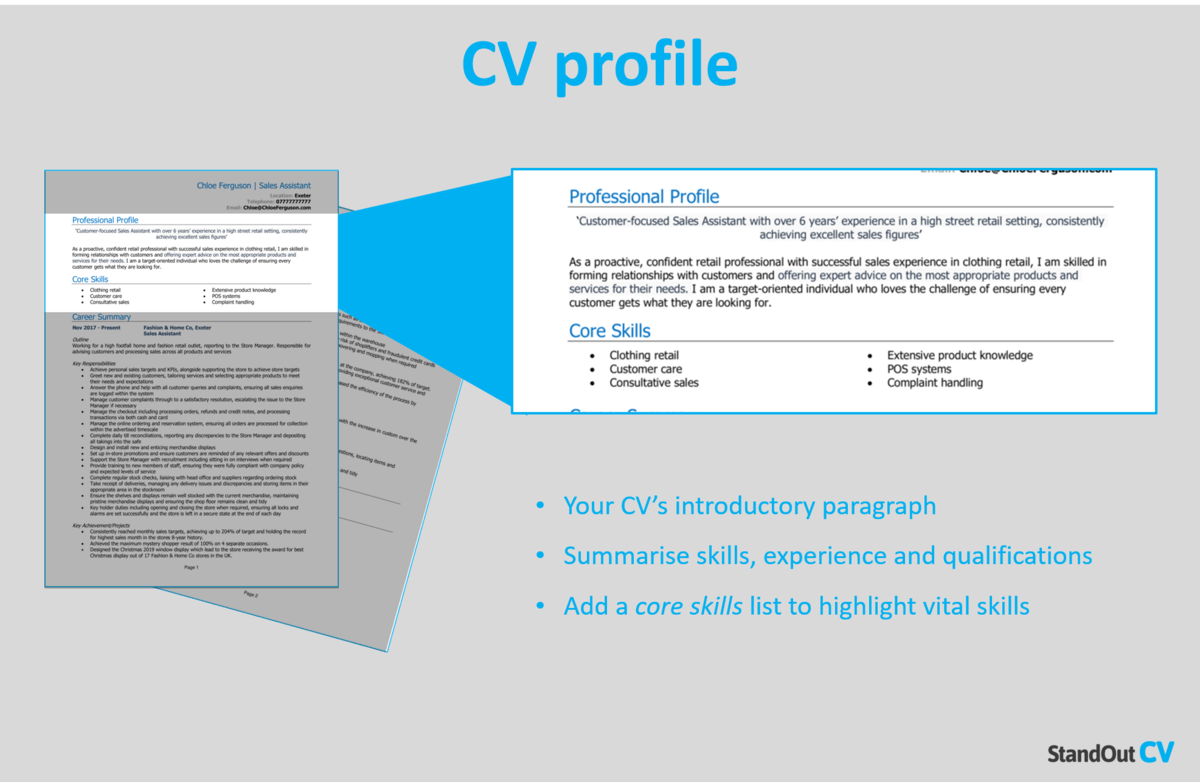 Tips for creating an impactful CV profile:
Keep it brief: Recruiters have piles of CVs to read through and limited time to dedicate to each, so it pays to showcase your abilities in as few words as possible. 3-4 lines is ideal.
Tailor it: No matter how much time you put into your CV profile, it won't impress if it's irrelevant to the role you're applying for. Before you start writing, make a list of the skills, knowledge and experience your target employer is looking for. Then, make sure to mention them in your CV profile and throughout the rest of your application.
Don't add an objective: Career goals and objectives are best suited to your cover letter, so don't waste space with them in your CV profile.
Avoid cliches: Cheesy clichès and generic phrases won't impress recruiters, who read the same statements several times per day. Impress them with your skill-set, experience and accomplishments instead!
What to include in your Engineering Graduate CV profile?
Summary of experience: To give employers an idea of your capabilities, show them your track record by giving an overview of the types of companies you have worked for in the past and the roles you have carried out for previous employers – but keep it high level and save the details for your experience section.
Relevant skills: Employers need to know what skills you can bring to their organisation, and ideally they want to see skills that match their job vacancy. So, research your target roles thoroughly and add the most important Engineering Graduate skills to your profile.
Essential qualifications: If the jobs you are applying to require candidates to have certain qualifications, then you must add them in your profile to ensure they are seen by hiring managers.
Quick tip: Even the best of writers can overlook typos and spelling mistakes. Use our partner's CV builder to add pre-written content that has been created by recruitment experts, and proofread by our team.
Core skills section
Your CV is the very first impression you'll make on a potential employer.
A disorganised, cluttered and barely readable CV could seriously decrease your chances of landing interviews, so it's essential to make sure yours is slick, professional and easy to navigate.
You can do this by employing a clear structure and formatting your content with some savvy formatting techniques – check them out below: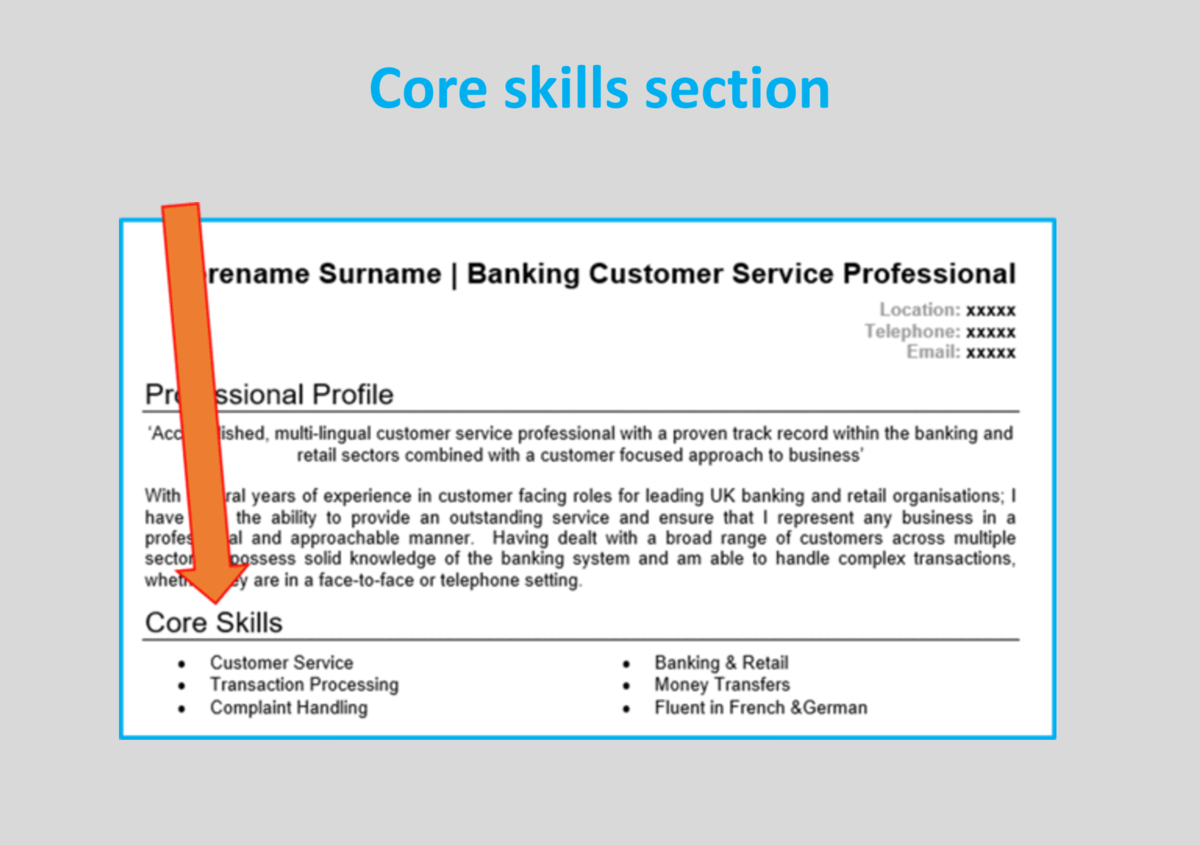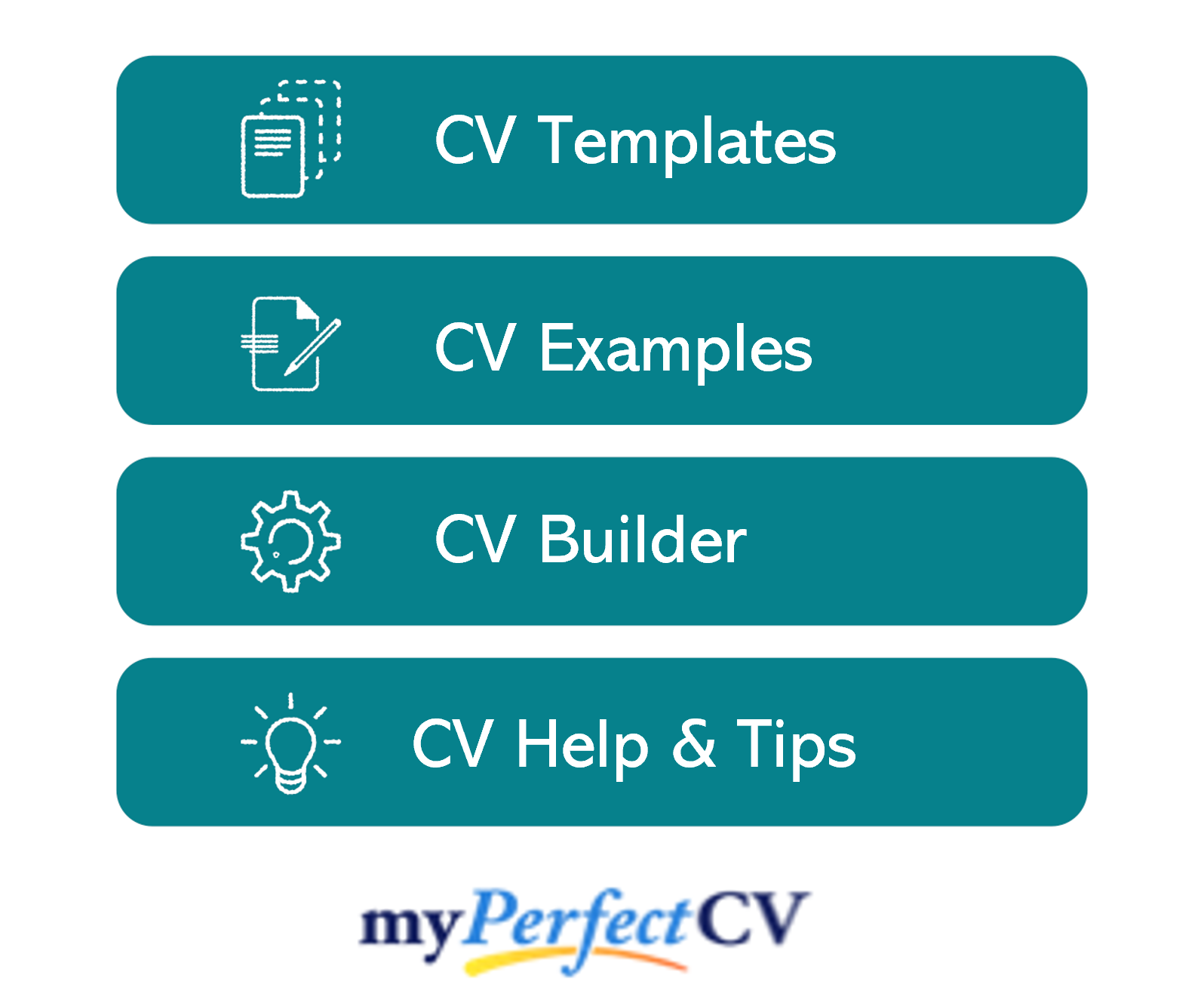 Work experience/Career history
Now that recruiters have a good overview of your skills and abilities, you need to jump into the detail of your career history.
Give them a more thorough insight into what you can do by creating a detailed list of your relevant experience.
Start with your current role, and work backwards through all the relevant positions you've held.
This could be freelance, contract or voluntary work too; as long as it's related to the role you're applying for.
Structuring your roles
Whilst writing your CV, it's essential to look at it from the eyes of a recruiter.
If they're met with giant blocks of text which are impossible to navigate, they might get frustrated and skip onto the next CV.
Instead, make use of the 3-step structure shown below, to give them a pleasant reading experience.
Outline
Start with a solid introduction to your role as a whole, in order to build some context.
Explain the nature of the organisation you worked for, the size of the team you were part of, who you reported to and what the overarching purpose of your job was.
E.g.
Worked within the Civils Team, comprising 15 members, to support various projects for Newcastle Airport; assisted 2 apprentices with CAD usage and calculations; reported to the Lead Engineer.
Key responsibilities
Using easy-to-read bullet points, note down your day-to-day responsibilities in the role.
Make sure to showcase how you used your hard sector skills and knowledge.
E.g.
Liaised with external departments, clients and contractors to outline the reasoning behind design ideas and to modify designs accordingly.
Drew out designs for senior team members and enhanced knowledge in infrastructure design.
Attended site visits to enhance knowledge of health and safety procedures, and to develop relationships with consultant engineers and contractors.
Key achievements
Lastly, add impact by highlight 1-3 key achievements that you made within the role.
Struggling to think of an achievement? If it had a positive impact on your company, it counts.
For example, you might increased company profits, improved processes, or something simpler, such as going above and beyond to solve a customer's problem.
Education
In your education section, make any degrees, qualifications or training which are relevant to Engineering Graduate roles a focal point.
As well as mentioning the name of the organisation, qualification titles and dates of study, you should showcase any particularly relevant modules, assignments or projects.
Interests and hobbies
This section is entirely optional, so you'll have to use your own judgement to figure out if it's worth including.
If your hobbies and interests could make you appear more suitable for your dream job, then they are definitely worth adding.
Interests which are related to the industry, or hobbies like sports teams or volunteering, which display valuable transferable skills might be worth including.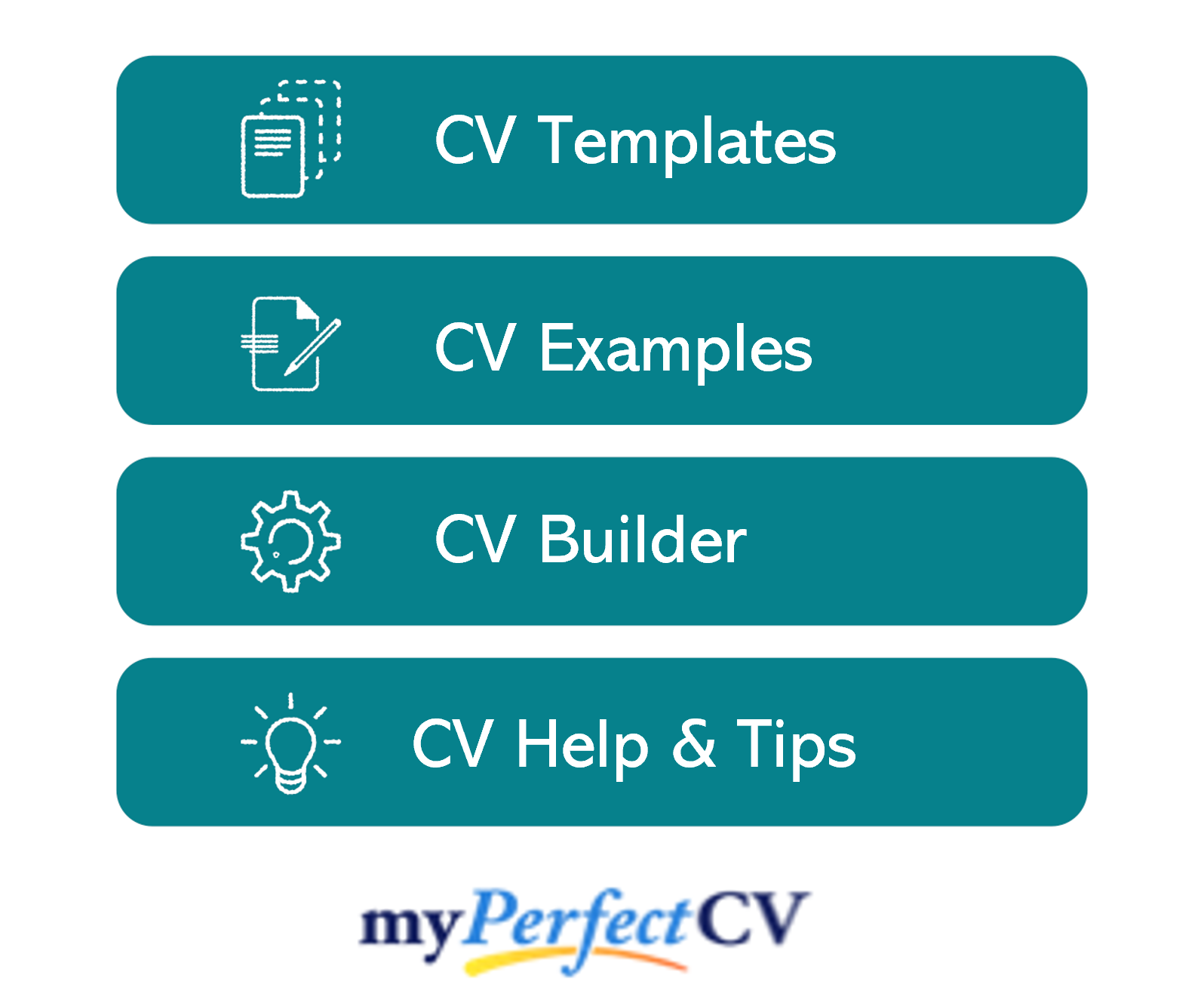 Essential skills for your Engineering Graduate CV
Tailoring your CV to the roles you are applying for is key to success, so make sure to read through the job descriptions and tailor your skills accordingly.
However, commonly desired Engineering Graduate skills include:
Technical – Give evidence of the different technical skills you have acquired through your studies and any relevant placements.
Focus and accuracy – Showcase your ability to work with accuracy and a keen focus on safety under pressure.
Planning – Explain how you apply planning to achieve objectives efficiently and productively.
Commercial awareness – Demonstrate your ability to understand markets and innovation in your chosen sector.
Communication – You'll need to include how your interpersonal skills enable you to work effectively with others, including verbal and written communication skills.
Writing your Engineering Graduate CV
Once you've written your Engineering Graduate CV, you should proofread it several times to ensure that there are no typos or grammatical errors.
With a tailored punchy profile that showcases your relevant experience and skills, paired with well-structured role descriptions, you'll be able to impress employers and land interviews.
Good luck with your next job application!