The structure of your CV is an important factor in your job search.
A well structured CV that looks professional and presents the information clearly, will be much more effective than a messy CV that is difficult to read.
So, what is the best way to structure your CV?
Having seen several thousand CVs throughout my career in recruitment, I have created this detailed guide which any job seeker can follow to create a slick interview-winning CV.

Overall CV structure
The diagram below gives a very high level overview of how your CV (curriculum vitae) should be laid out.
In most cases, your CV should be headed with the following titles:
Profile – an introductory paragraph
Core skills – bullet pointed snapshot of your main offerings
Career history – detailed list of your roles
Education/qualifications/technical skills
And here is an example first page of how this structure works in practice.
For more full CV examples of CVs in your industry, take a look at our example CVs page and my guide for what should be included in your CV.

Recruiters and hiring managers will be the people reviewing your CV, so you need to think about their needs when you structure your CV.
They will often review hundreds of CVs per week, so you have to ensure that your CV is easy to read and navigate, allowing them to find the information they want.
These are the most important factors to consider in the overall layout of your CV:
Format
Ideally you should write your CV in Microsoft Word because it is easy to use and is also the most commonly used CV format amongst employers and recruiters globally.
If you don't have access to Microsoft Word, Google Docs is a very good free alternative. Check out our Google Docs CV template.
Clean and simple font
Simplicity is key with any CV, so don't use a fancy font or loud colour scheme. Stick with a simple professional font that gives readers a smooth experience.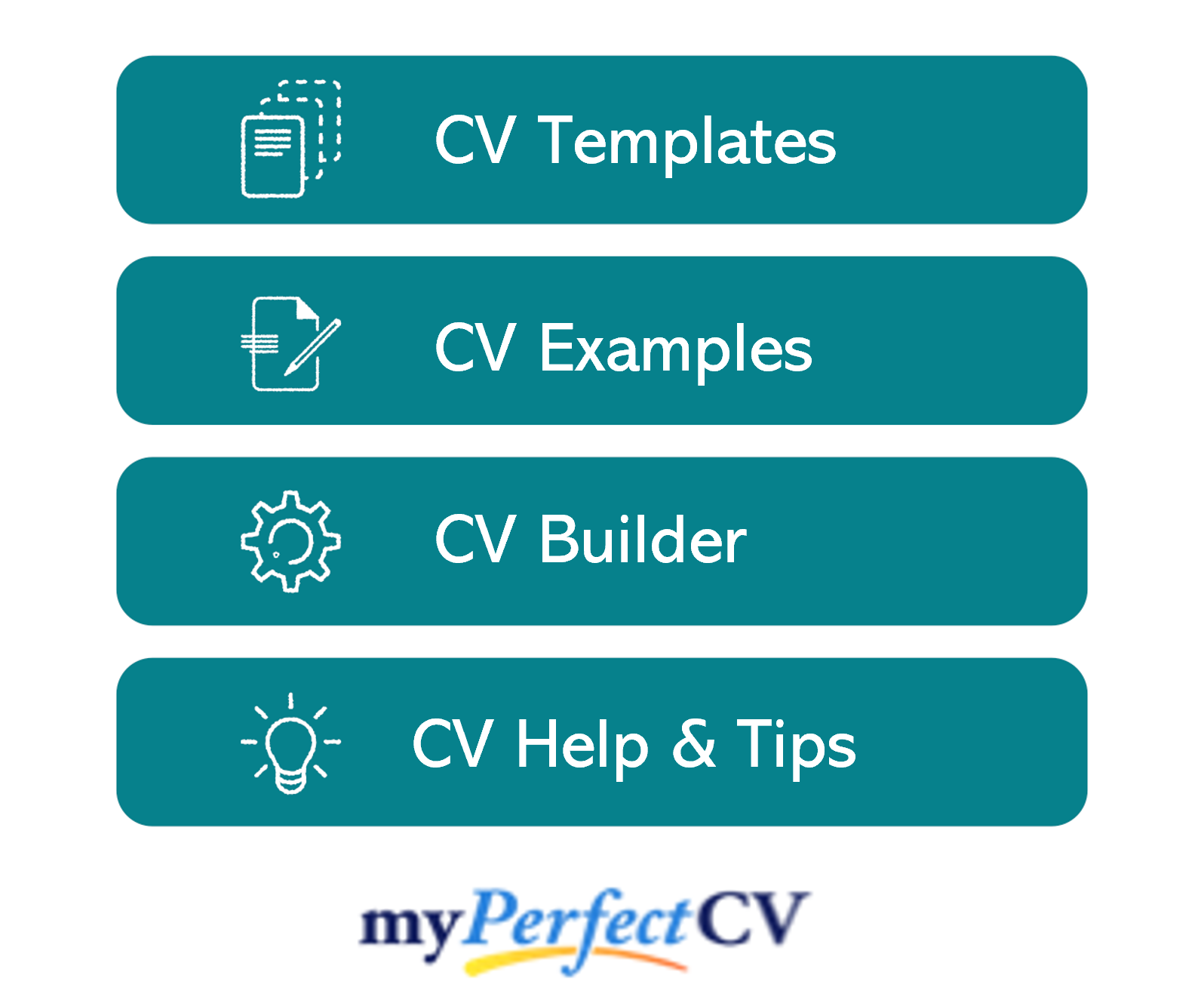 Clearly divided sections
Organise your CV sections logically with bold titles for each heading and even borders to break the page up further. This will allow recruiters to jump quickly to any information they need with ease.
Sufficient spacing
Nothing is more off-putting to a reader than huge unbroken paragraphs; they look messy and daunting to read. Put some blank space between sections to  make your CV easy to navigate.
2 page length
In order to hold the attention of recruiters and hiring managers without boring them, keep the CV short and sharp – 2 pages is about right. (Academic CVs can sometimes be 3 or 4 pages)
Break your CV up into short sharp paragraphs and bullet points to avoid giving recruiters a headache.
Now that we have covered the basics, let's take a look at each section of your CV and how to structure each one.
Jump to section: Heading | Profile | Work experience | Education
CV Heading
The top of your CV is hugely valuable because it is the very first thing that a recruiter will see. For this reason, you need to make sure it looks ultra-professional and makes a big positive impact.
Head your CV up simply with your name and a professional title that relates directly to the jobs you are applying for.
Some good examples are:
Retail sales professional
IT project manager
Executive assistant
Law graduate
Although this is a fairly basic step, it sets the tone for the CV and will instantly make readers associate you with your chosen title, giving them enthusiasm for the rest of the CV.
Underneath the heading, add your location and contact details so that they are easy to find but do not take up much space.
If you are willing to relocate, or looking for work far away from your current location, then you need to make this clear. Otherwise you risk being overlooked for roles as recruiters will assume you live too far away to commute.
You can also add a link to a professional social media profile such as LinkedIn to give access recruiters to further information like recommendations and portfolios.
Quick tip: Decrease the top page margin of your CV as much as possible to allow more content to appear at the top of the CV, without the reader having to scroll down..

Profile
Your profile sits just underneath your CV heading and serves as an introductory paragraph to summarise your offerings and grab the attention of recruiters.
Another way to think of it, is like a quick sales pitch.
Here are a couple of good profile examples:
See more CV personal profile examples here.
Use between 4-8 lines to explain what you can offer an employer in the way of skills, experience and knowledge.
Important things to include in your profile are:
Industry/market experience (length of experience, specialisms)
Type of companies worked for (sector, size, markets)
Knowledge (education, qualifications, regulations)
Environments worked in (e.g. large IT projects, busy sales floor etc.)
Tools and software used
How your work impacts your employer (generating revenue, saving costs, increasing users etc.)
Avoid the mistake of filling your profile with generic clichés like this:
"Motivated hard-working team-player with a results-driven attitude and dedication to go the extra mile and meet challenging deadlines"
These statements may look impressive and possibly even be true, but they don't actually explain what you do. These points aren't factual and could be applicable to any role, so they won't add any value to a CV.
Stick to the facts when writing your CV profile and try to reflect the key requirements of the job you are applying for.
Also, don't include your reasons for wanting to work in the role in your profile, that should have already been covered in your CV cover letter.
Note: Junior candidates such as graduates and school leavers may benefit from writing a more detailed personal statement instead of a profile.
Check out my CV profile writing video guide…
Core skills section
To give the top of your CV an extra boost, add a bullet pointed core skills section underneath your profile like this one.
This sections consists of 6-8 short bullet points of your most in-demand talents, and gives readers a great snapshot of your offerings from just the first glance.
These points can also be easily edited to tailor your CV every time you make an application.
You can see more CV samples here to check out some more Core Skills examples.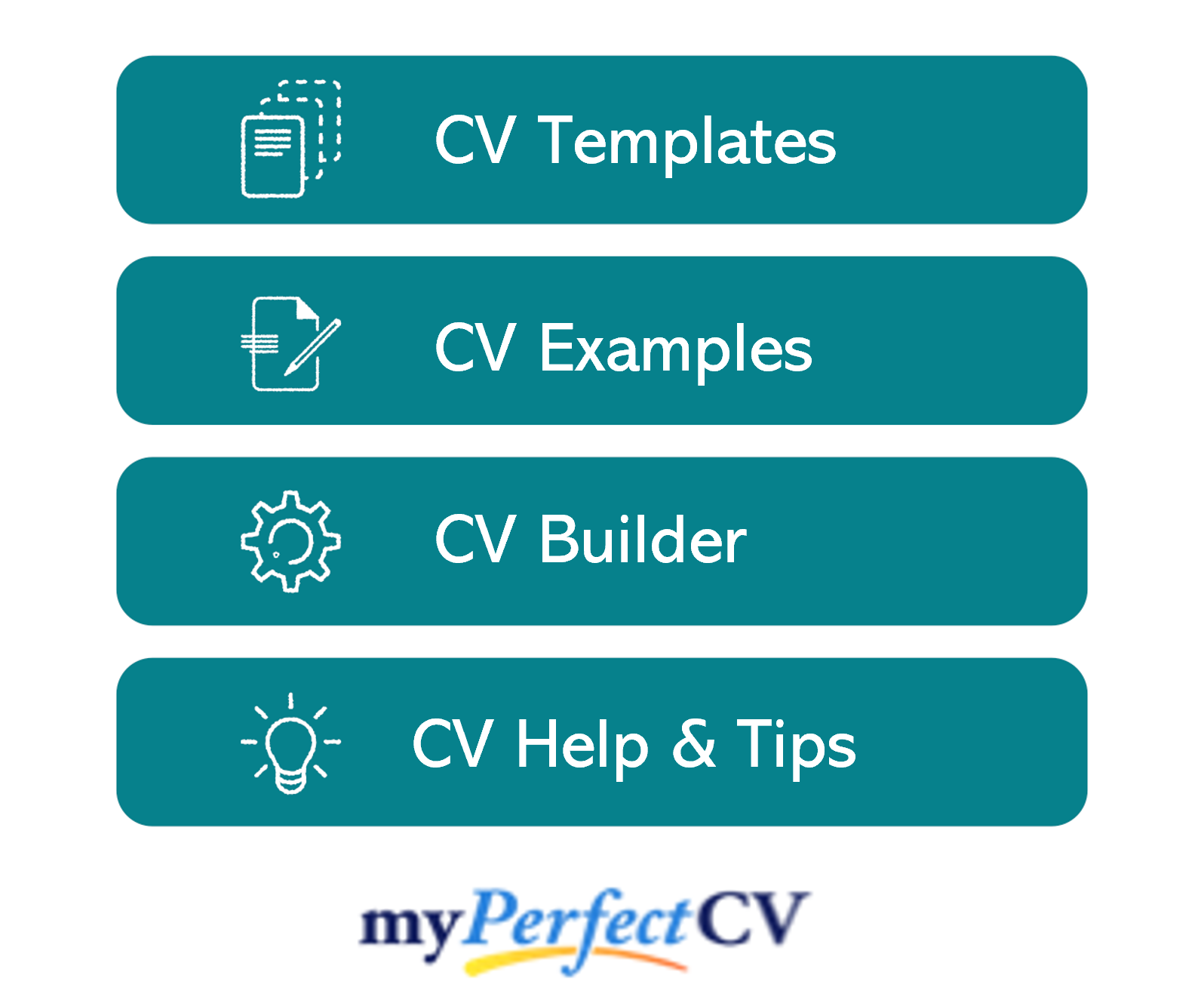 Work experience and role structure
Once you have introduced yourself with your profile, it's time to start listing your work experience.
For experienced candidates, this will consist of your paid roles – for junior candidates, you can include non-paid experience such as school/university work placements and volunteering.
List your roles in reverse chronological order, starting with your current (or most recent) role and working your way down to your oldest role.
Employers will be mostly interested in your recent work, so include plenty of detail in the newest roles and less detail in the older ones.
The purpose of your role descriptions is to show recruiters how you apply your skills and knowledge in the workplace to the benefit of employers.
A good structure is crucial to the writing of a successful role description.
Quick tip: If you worry that your spelling and grammar might not be correct, try using our partner's CV builder to eliminate the risk of making mistakes.
Structuring your roles
As with the rest of your CV, each of your roles need to be easy to read, and they should also give readers a full understanding of the role with no uncertainties.
This annotated example of a role description shows exactly how your roles should be structured.

Start with an outline that explains your employer's business, where you sit within the organisation, and what the overall goal of the role is. This sets the scene for readers and gives them some context for the details that follow.
Then, list your responsibilities in punchy bullet points to demonstrate how you apply your skills and knowledge to contribute to your employers' success.
Round the role off with some impressive achievements to demonstrate the impact you have made during your time there.
Check out my video guide to CV achievements for more advice on which achievements to add, and how to add them…
 Example CVs: Teaching assistant CV – Project manager CV – Digital CV – Best CV templates – What does CV stand for?
Don't forget numbers…
To give recruiters an understanding of the level you work at, you should include plenty of numbers in your role descriptions.
This infographic shows 14 important numbers for your CV.
Share this Image On Your Site
For example, you could put some of the following statements into your roles:
Managing a budget of £50k
Leading a team of 6
Responsible for 500 customers
Completed project 3 months ahead of schedule
Achieved 90% satisfaction rating
Without seeing numbers like this, it's very difficult for an employer to comprehend where they could place you within their own organisation.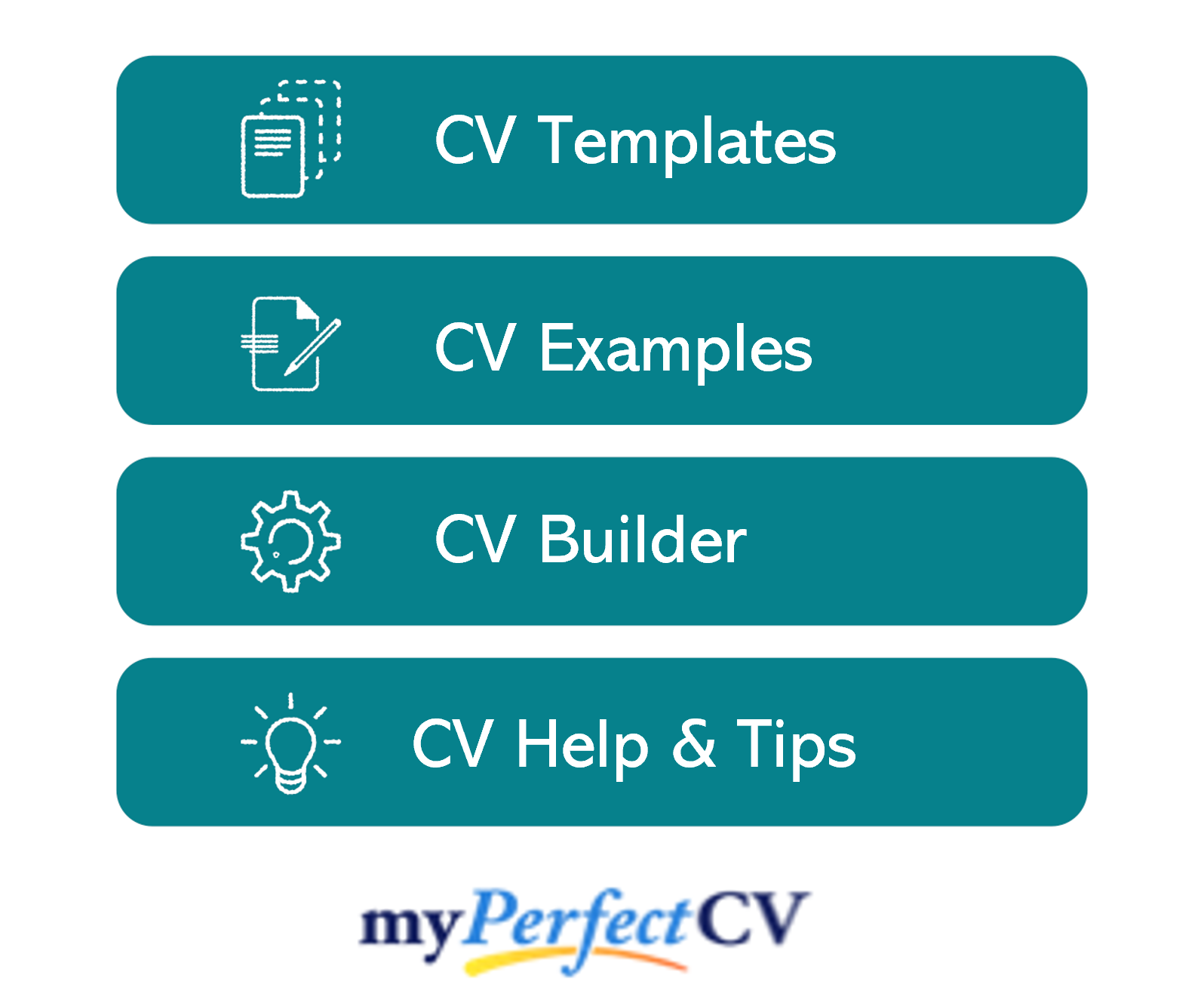 Education and qualifications
Towards the bottom of your CV you should give a complete list of your education and vocational qualifications.
Junior candidates should include a lot of detail in this section and expand on modules, examinations etc.
Education for junior candidate
Experienced candidates can keep this section brief.
Education for experienced candidate
It's worth noting that whilst your full education listing sits at the bottom of the CV, you should also repeat any important qualifications at the top of your CV (in your profile and/or core skills).
For example:
Junior candidates should always include details of their highest education level in their profile.
An experienced candidate applying for legal roles should include their law degree in their profile (even if is several years old)
If you find that your education section is coming in a bit too long, try cutting out some of the less relevant qualifications that won't make an impact to the roles you are applying for.
Technical skills
If you have a very technical job such as an IT support analyst or architect, then it may be worth including an extensive list of your technical skills/knowledge.
Keep the points very short and format the section in a manner that makes a good use of the space.
Interests
Interests or hobbies are an optional section that you can add to the bottom of your CV if you like.
Interests will not normally have much impact on a job application, but there are exceptions.
Junior candidates with little relevant experience can bulk up their CV by including interests that prove their suitability to the roles they are applying for.
These could be anything from travelling, blogging or building a website, to captaining a sports team or organising events.
Note: Do not add your references to your CV either – employers should not ask for reference details until offer stage
CV structure matters
Structure can make or break a CV (or resume if you are in the USA) which means that it can make the difference between you landing job interviews or being ignored.
Invest some time and effort into creating a CV structure that looks professional and provides a pleasant reading experience for recruiters.
You should also endeavour to take advantage of the structure by using it to direct reader's attention towards your most important attributes.
Download our free CV template to get a massive head start on your own CV and start landing job interviews.
If you need some extra help, you can always contact one of our CV writers to discuss our CV writing service.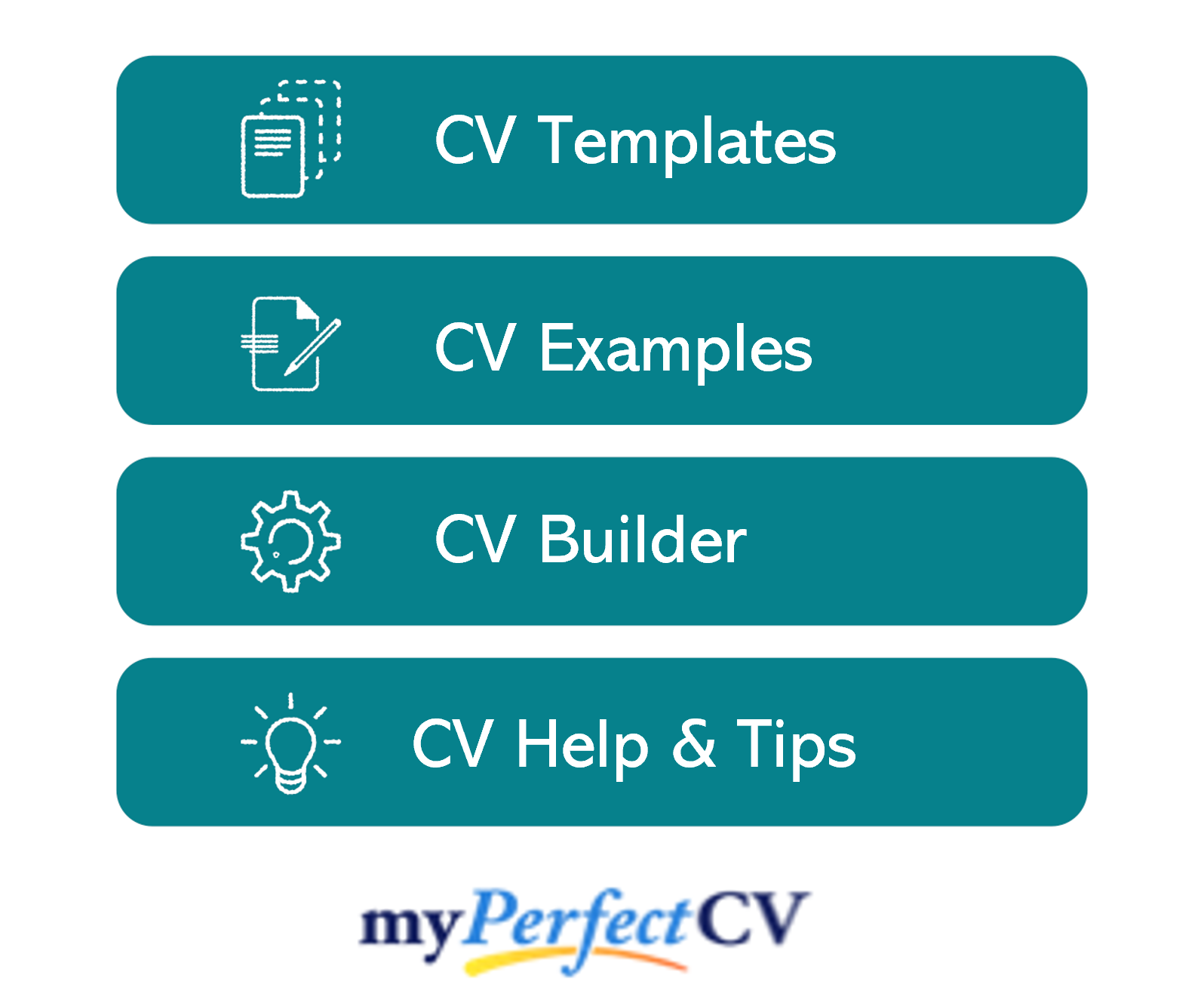 More from our CV advice blog
For further CV advice, check out some more of CV advice posts.
How to write a CV – The ultimate guide
Learn how to write a perfect CV with the most in-depth guide on the web
10 Example CVs
Take some inspiration from our 10 industry specific examples of professional CVs