You've wrapped up your degree and are keen to embark on your PhD journey.
But before you can get stuck in, you'll need to secure your place by putting forward a compelling PhD application and CV.
If you've never written an academic-style CV before, the process can be daunting. That's why I've created this step-by-step guide to writing a CV for a PhD application.
I've also included a PhD CV example, to give you a better idea of what you need to include. Here's what I'll cover in the guide:
Guide contents
PhD application CV example
Structuring and formatting your CV
Writing your CV profile
Detailing your education
Detailing your relevant experience

PhD application CV example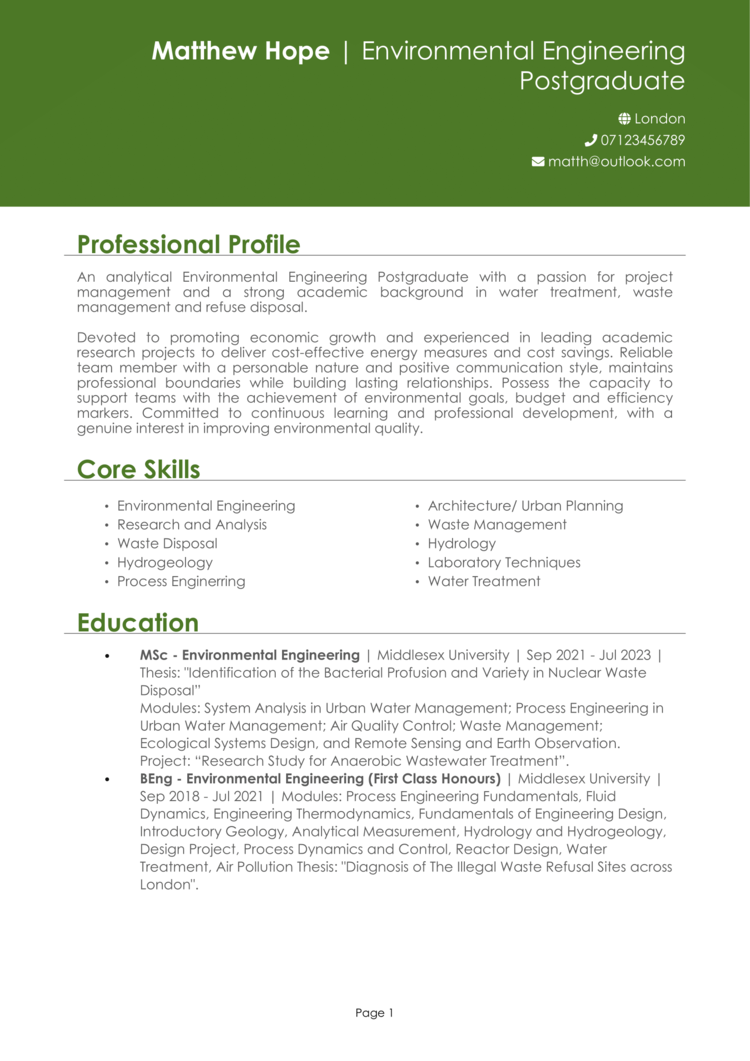 As you can see from the CV example above, a PhD CV is structured differently to a traditional CV. Instead of focusing on work experience, academic experience and accomplishments are prioritised.
However, the fundamental CV writing rules stay the same. Therefore, the candidate has put forward their information in a way which is clear, concise and formatted for easy reading.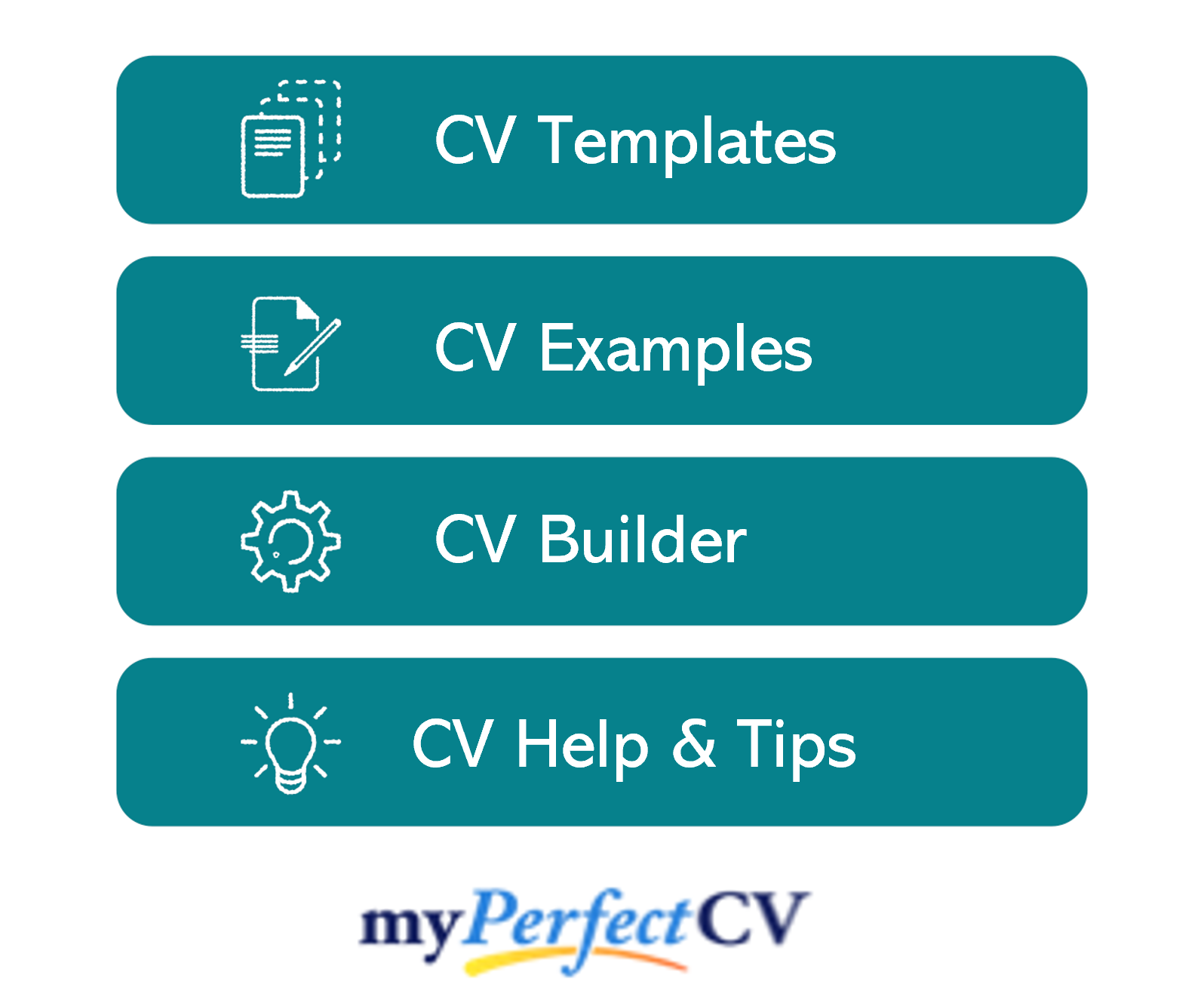 PhD application CV structure & format
PhD programmes receive thousands of applications, meaning the university admissions teams are generally very time-strapped.
As such, you need to structure and format your CV to make it as easy as possible for them to review.
First impressions count and a cluttered or disorganised application won't do you any favours.
Instead, you should aim for a clean, well-organised and professional appearance throughout.
Formatting Tips
Length: While academic CVs are generally longer than standard CVs, it's still best to aim for a short, relevant and concise document. For PhD applications, a length of one or two A4 pages is ideal. This is more than enough space to highlight your suitability without overwhelming the reader with irrelevant information or excessive detail.
Readability: The information on your CV should be laid out logically, with clear section headings for easy navigation. Break up large chunks of text into small, snappy paragraphs and include bullet points where appropriate.
Design: Opt for a clear, legible font and stick to it throughout – consistency is important. Ensure your headings are formatted for attention by using bold text or a slightly larger font size.
Things to avoid: Steer clear of elaborate designs, fancy fonts, images or logos – they're simply not needed and might distract from the all-important written content.
Things to consider: CVs 'rules' differ from country to country, so if you're applying to an international university, take some time to research what's expected of you.

Structuring your CV
Organise your content into the following sections for ease-of-reading:
Contact details – These should always be at the very top of your CV.
Personal statement – A brief introductory summary of your qualifications, skills and experience in relation to the PhD.
Core skills – A short and snappy list of your most relevant skills, tailored to the PhD.
Education – A detailed breakdown of your relevant qualifications, especially your undergraduate and postgraduate degree(s).
Career summary/research experience – An overview of any relevant work or research experience, angled towards your chosen field of study.
Additional information – A space to detail any other relevant information which may boost your application.
Quick tip: While the simple CV format above is usually ideal, academic institutions often have their own preferred structure. Double-check their guidelines before you start writing – their preferences should be prioritised – and use a CV template if you want to speed things up without sacrificing quality.
CV Contact Details
Commence your CV by sharing your basic contact details
Phone number
Email address
Location – Rather than listing your full address, your town or city, such as 'Manchester' or 'Exeter', is enough.
If you have one, add a link to your LinkedIn profile or a portfolio of work.

CV for PhD Personal Statement
Your profile/personal statement is essentially your first impression on the reader and is a great way to hook their attention.
It should provide a snappy summary of who you are and why your qualifications, skills and ambitions make you a perfect candidate for the PhD.
Tips to consider when creating your personal statement:
Tailor to the PhD: Every PhD programme should have a description available, which you can use to tailor your personal statement (and your CV as a whole). Focus on proving you have the appropriate educational background, skillset and knowledge to carry out the project.
Prove your enthusiasm: It's important to put forward your drive and motivation for your field and explain why the specific PhD is so well-matched to your wider interests and ambitions.
Avoid clichés: Clichés and generic phrases like "I'm a motivated team player" and "gives 110%" won't impress the admissions team.
Keep it short: A paragraph length of around 8-15 lines is perfect. This is only an introduction – the detail can come later on in your CV.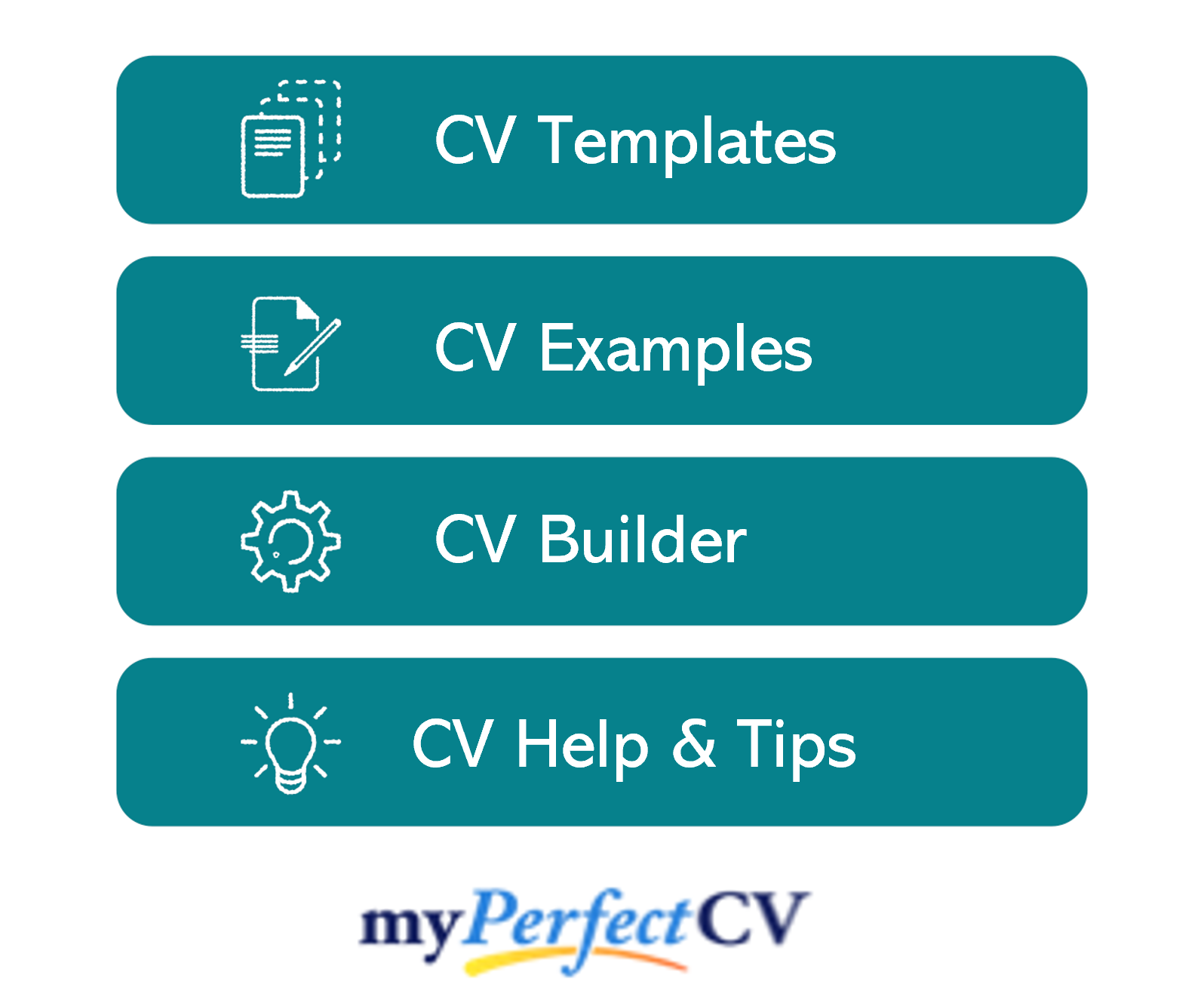 What to include in your CV for PhD personal statement?
Your academic background – Give a brief overview of your undergraduate degree and/or masters and how they've brought you towards this PhD.
Impressive results – PhD students are normally academically extraordinary, so make sure to point out any impressive results or feedback – whether that's your degree as a whole or a particularly relevant assignment/project grade.
Relevant skills – Use the PhD project description to find out what the university is looking for in candidates. Then, try to incorporate the core skills into your profile.
Relevant experience – Not everyone will have any relevant research or work experience to their name at this stage, but if you do, make sure to briefly highlight it here.
Interests, goals & motivations – Give a brief insight into your motivation for taking on a PhD, why you're so committed to your specific research topics(s) and what you think you can add. It's also helpful to summarise how the course will fit into your wider career ambitions/goals.
Core skills section
Next, create a punchy list of core skills, organised into 2 or 3 columns of bullet points.
Use the project description to identify the required skills and knowledge, then use your findings to inform your list.
This will help the busy admissions team to see that the PhD is right for you at a glance.
Education & Qualifications
A PhD CV is all about academic achievements and qualifications, so this section should make up the bulk of your CV.
Working in reverse chronological order, provide a detailed breakdown of your undergraduate and postgraduate qualifications.
If you have any GCSEs, A-Levels or other academic qualifications that are particularly relevant to the PhD subject, they might be worth listing, too.
Structuring your education
By working to a considered structure, you can ensure your education is easy to navigate and that your key achievements stand out.
For each of your relevant qualifications, break up information into the following sections.
Outline
Start by detailing the type of qualification, the title, the achieved grade, the academic institution at which you studied and the year you graduated.
E.g.
MSc – Environmental Engineering (Distinction)
Middlesex University (2018)
Course content
Next, discuss your thesis or dissertation title (if applicable), the modules you studied and any relevant projects you were involved in.
What you choose to write here should be tailored to the PhD you're applying for – focus the detail on the most relevant aspects of the qualification.
E.g.
Thesis: "Identification of the Bacterial Profusion and Variety in Nuclear Waste Disposal".
Modules: System Analysis in Urban Water Management; Process Engineering in Urban Water Management; Air Quality Control; Waste Management; Ecological Systems Design, and Remote Sensing and Earth Observation.
Project: "Research Study for Anaerobic Wastewater Treatment"
Key achievements (optional)
Finish up with a snappy list of key results, accomplishments or learning outcomes you achieved.
This might be an impressive grade for a highly relevant assignment, an award you won or a quote of exemplary feedback from a tutor.

Career & Research Experience
Next up is your career & research summary, which should be tailored to the PhD in question.
You could include relevant research experience here, as well as any related employment (even if temporary or voluntary).
Make sure to be selective with the type of employment you list, though. For example, a part-time waiting on job isn't worth including, but a laboratory or tutoring job might be. Ultimately, it should be related to your field or have helped you develop relevant skills or knowledge.
When discussing your research roles, make sure to detail the techniques you used, the skills developed and any interesting findings.
Structuring your experience section
Ensure your career & research section is clear, scannable and easy to read by working to the following structure:
Key info
Outline the dates of employment/contract, the role title and the organisation or institution you worked for.
E.g.
Aug 2018 – Sep 2019 Research Intern Hydro Continental, London
Outline
Give a brief overview of the position or research project as a whole, discussing the team you worked with (or lead), who you reported to and what the goal of the project was.
E.g.
"Undertook a short-term assignment pertaining to the Economics of climate change in order to research and drive improvements in energy consumption and emissions; reported to the Executive Engineer."
Key responsibilities
Then use bullet points to pinpoint your duties and responsibilities within the role, making sure to mention any relevant techniques or skills used that could benefit your candidacy.

E.g.
Employed the Marginal Abatement Cost (MAC) curve tool to present carbon emissions abatement options.
Built partnerships and participated in open discussions with other country modellers and research associates.
Amassed and processed varied data from multiple sources.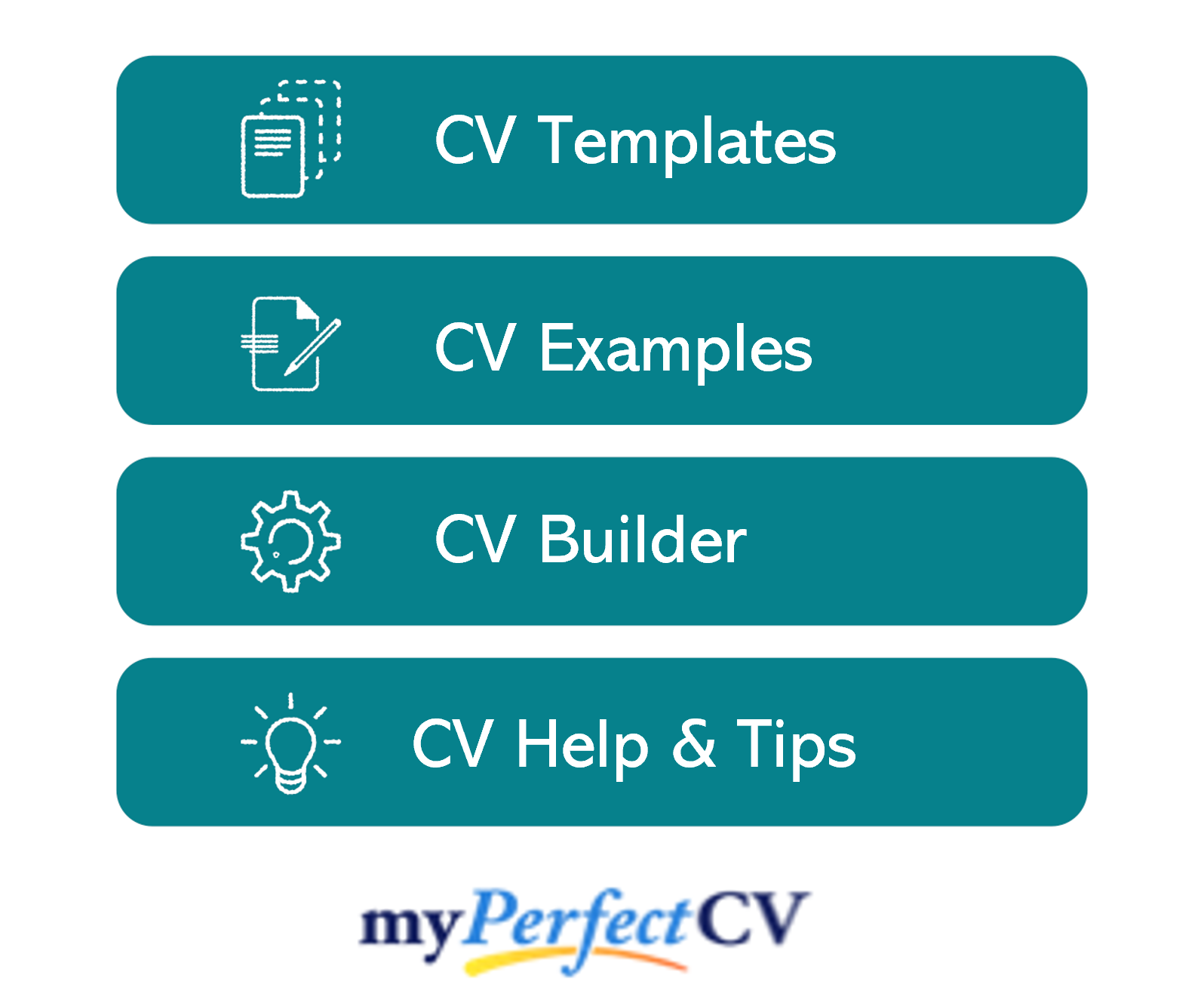 Writing your CV for PhD
Applying for a PhD is a daunting yet exciting time, but a flawless CV can help you achieve your goals.
Remember to tailor your CV to the specific PhD you're applying for and aim to make a compelling case for your suitability and aligned goals.
Before you send off your CV, try to get a second opinion from a current or previous tutor, trusted family member or friend.
It's also worth checking the finished document with our partner's CV builder, to eliminate the risk of overlooking mistakes.
Best of luck with your PhD application!