For those with a great work ethic combined with a passion for food, a job as a catering assistant is a great way to kickstart a hospitality career.
But to secure a role with a top employer, you'll need to ensure your CV stands out and showcases your skills and potential.
This step-by-step writing guide includes an example catering assistant CV and will teach you how to create an interview-winning application.
Here's what this in-depth guide will cover:
Guide contents
Catering assistant CV example
Structuring and formatting your CV
Writing your CV profile
Detailing work experience
Your education
Skills required for your catering assistant CV

Catering assistant CV example


Before you set pen to paper, have a good look over the CV example above.
This applicant has worked to a clearly defined structure, enabling busy recruiters to skim through and find the information they need with ease. Additionally, their short but snappy CV profile and punchy core skills list help to showcase their suitability at a glance, ensuring they capture recruiter's attention from the get-go.
While the content of your CV should be unique, it might help to use the above example as a guide whilst writing your own CV.
Catering assistant CV structure & format
Recruiters are busy, and if they can't find the information they're looking for in a flash, it could be game over for your application.
You need to format and structure your CV in a way which allows the reader to pick out your key information with ease, even if they're strapped for time.
It should be clear, easily legible, well-organised and scannable – check out some simple tips and tricks below:
Formatting Tips
Length: Two sides of A4 makes for the perfect CV length, though one page is okay for less experienced applicants. This forces you to make sure that every single sentence adds value to your CV and ensures you avoid waffle.
Readability: Columns, lists, bullet points, bold text and subtle colour can all help to aid the readability of your CV. Your main goal should be to make the content as easy to read and navigate as possible, whilst also aiming to make your key skills and experience stand out.


Design: When it comes to CV design, it's best to keep things simple and sleek. While elaborate designs certainly command attention, it's not always for the right reasons! Readability is key, so whatever you choose to do, make sure you prioritize readability above everything.
Avoid: Ditch logos, images or profile photos. Not only do they take up valuable space, but they may even distract recruiters from your important written content.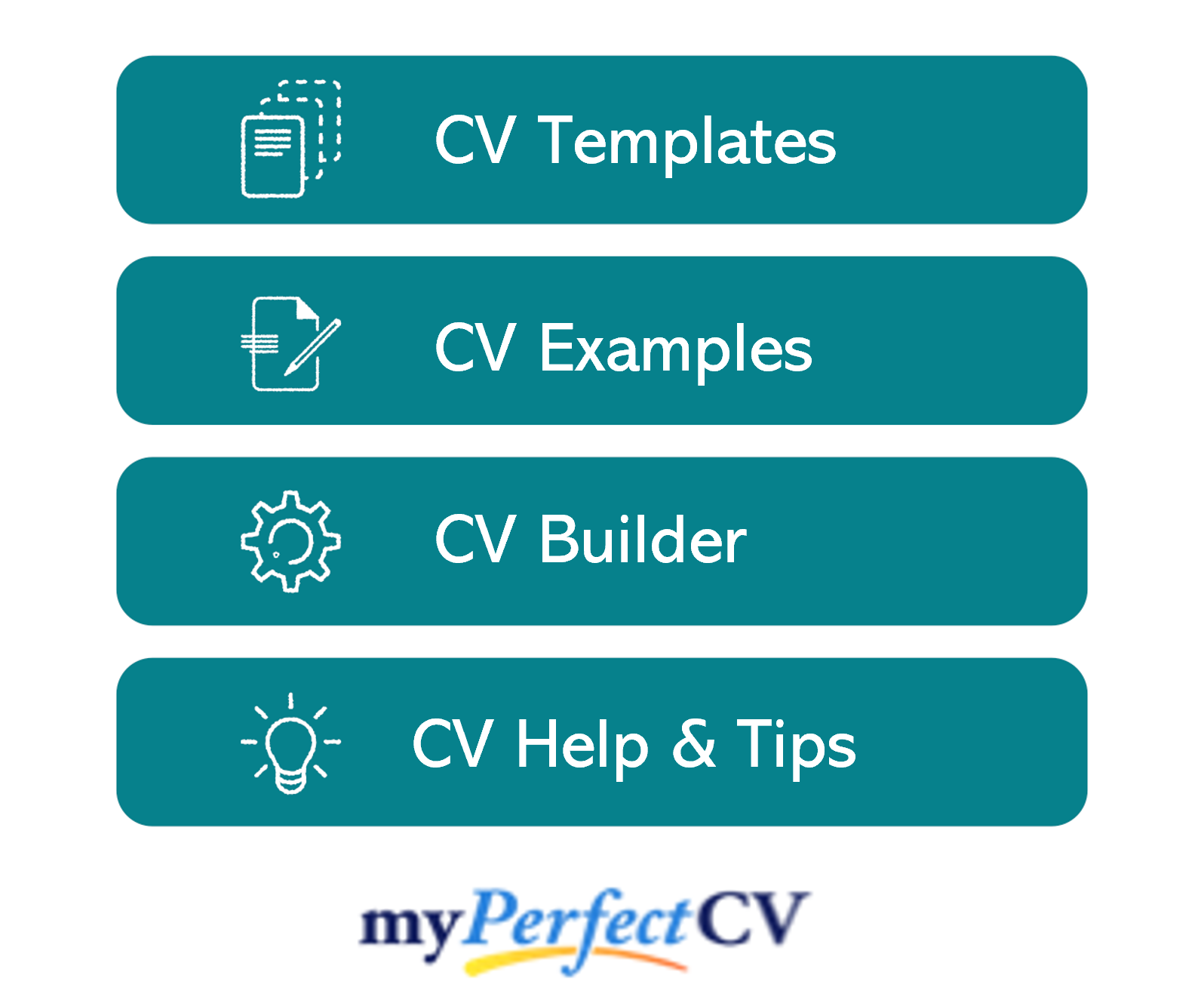 Structuring your CV
For easy reading, work to the following CV structure:
Contact details – Make it easy for recruiters to get in touch with you by listing your contact details at the top of your CV.
Profile – A short and snappy summary of your experience and skills, showcasing what makes you a good fit for the position.
Work experience/career history– Note down all your work history, with your current position first, then working backwards.
Education – A quick list of your academic background and professional/vocational qualifications.
Interest and hobbies – This is an optional section, which you can use to highlight any relevant hobbies or interests.
Next, I'll cover exactly what you should aim to include in each CV section.
CV Contact Details
Write your contact details in the top corner of your CV, so that they're easy to find but don't take up too much space.
You only need to list your basic details, such as:
Mobile number
Email address
Location – Don't list your full address. Your town or city, such as 'Norwich' or 'Coventry' is perfect.
Catering assistant CV Profile
Recruiters read through countless applications every day. If they don't find what they're looking for quickly, they'll simply move onto the next one.
That's what makes your CV profile (or personal statement, if you're an entry-level/graduate candidate) so important.
This short and snappy summary sits at the top of your CV and should give a high-level overview of why you're a good match for the job.
This way, you can ensure that busy recruiters see your suitability from the outset, and so, feel your CV is worth their time.
Tips to consider when creating your profile:
Avoid clichés: Clichés and sweeping statements like "determined team player with a relentless work ethic" might sound impressive to you, but they don't actually tell the recruiter much about you. Concentrate on highlighting hard facts and skills, as recruiters are more likely to take these on board.
Consider length: It might be tempting to submit a page-long CV profile, recruiters won't have the time to read it. To ensure every word gets read, it's best to include high-level information only; sticking to a length of 3-5 lines.
Research your target role: If you want to land an interview, you need to tailor your CV profile (and your application as a whole) to the specific role you're applying for. So, before you start writing, read over the job description and make a list of the skills, knowledge and experience the employer is looking for.
Ditch objectives: Avoid discussing your career goals in your CV profile. If you do think they're necessary, they're much better suited to your cover letter.
What to include in your catering assistant CV profile?
Summary of experience – What's your relevant experience to date? How many years have you worked in the hospitality industry? What type of restaurants or establishments have you worked for? Give employers a general overview of your relevant hospitality experience to date.
Key skills – From food hygiene and food preparation to customer service, make sure to showcase your relevant skills in your profile. These should be tailored to what's listed in the job description, so remember to take a look over it beforehand.
Qualifications – If you have any relevant qualifications, such as a food hygiene certificate, make sure to mention them. Additionally, if you're relatively new to the industry or are a school leaver, you could give an overview of your academic qualifications, for example, '10 GCSE'S B-D including Food Technology Grade B'.
Quick tip: A poorly written CV will fail to impress recruiters and employers. Use our partner's CV builder to create a winning CV in minutes with professional templates and pre-written content for every industry.
Core skills section
Underneath your profile, create a core skills section.
It should be made up of 2-3 columns of bullet points of your relevant skills.
Before you do this, look over the job description and make a list of any specific skills, specialisms or knowledge required.
Then, make sure to use your findings on your list. This will paint you as the perfect match for the role.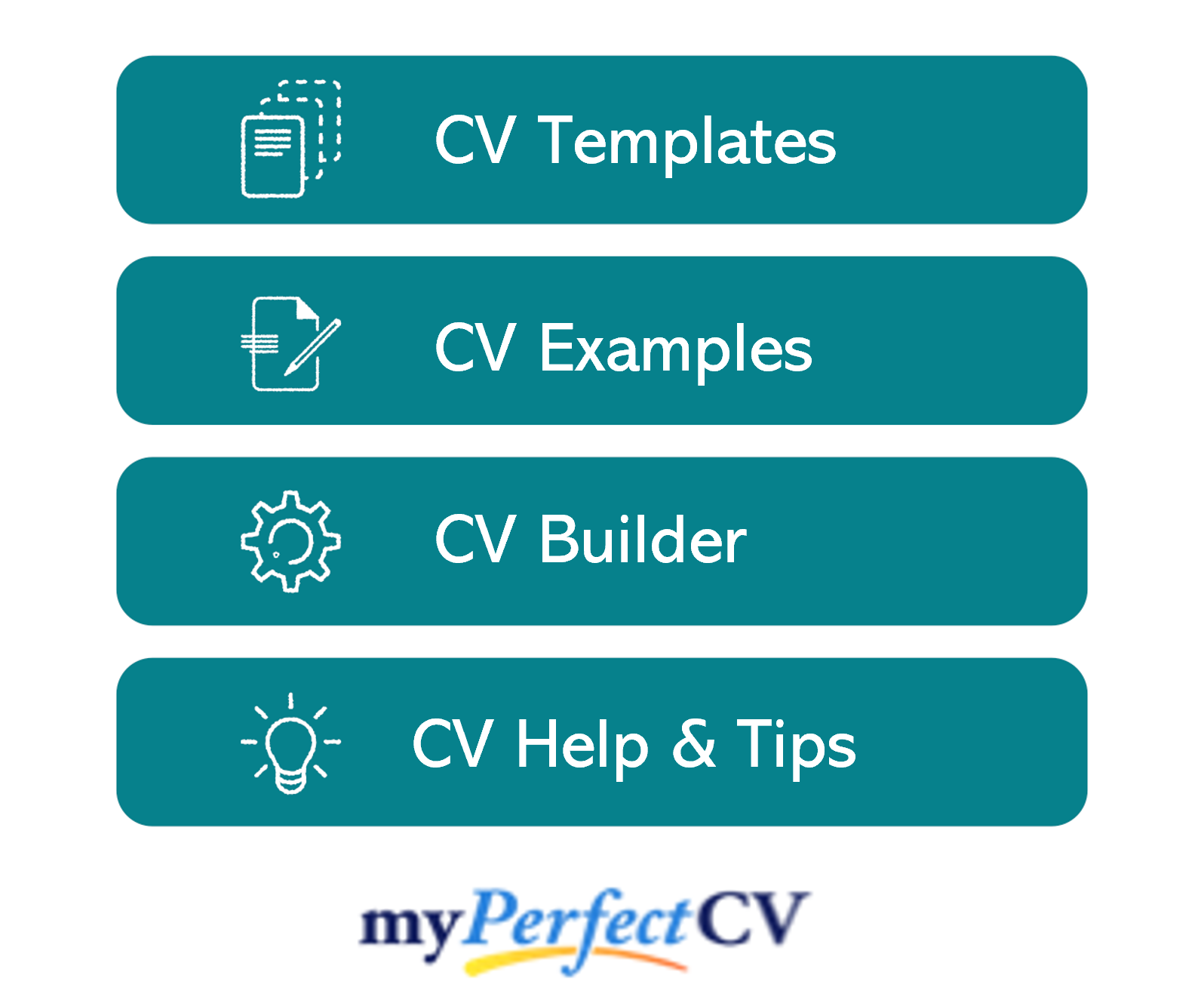 Work experience/Career history
By now, you'll have hooked the reader's attention and need to show them how you apply your skills and knowledge in the workplace.
So, starting with your most recent role and working backwards to your older roles, create a thorough summary of your career history to date.
This can include part-time jobs, summer jobs, voluntary roles and work experience placements.
If you've held several roles and are struggling for space, cut down the descriptions for your oldest jobs.
If you're new to the sector, you can include unrelated roles, too — but do make sure to pinpoint how you used transferable skills, such as teamwork, communication, customer service and time management.
Structuring your roles
The structure of your work experience section can seriously affect its impact.
This is generally the biggest section of a CV, and with no thought to structure, it can look bulky and overwhelming.
Use my 3-step structure below to allow for easy navigation:
Outline
Kickstart with a brief summary of your role as a whole, as well as the type of restaurant or establishment you worked for, if applicable.
E.g.
"Reporting to the Sous Chef of a busy city gastropub, I prepared and chopped food, maintained the cleanliness of all cooking areas, and provided basic cooking support."
Key responsibilities
Use bullet points to detail the key duties responsibilities of your role, highlighting any skills or knowledge used.
E.g.
Ensured kitchen and service areas were consistently clean, tidy and hygienic.
Safely stored and labelled vegetables and meats.
Assisted with preparing buffets for events of up to 200 guests.
Key achievements
Finish off by showcasing 1-3 key achievements made within the role.
This could be anything that had a positive effect on your company, clients or customers, such as saving time or money, receiving exemplary feedback or an award or increasing revenue.
Education
At the bottom of your CV is your education. You can list your formal academic qualifications, such as:
GCSE's
A-Levels
BTEC's
NVQ's
As well as any specific hospitality or catering qualifications, such as a catering certificate.
Note down the name of the qualification, the organisation at which you studied, and the date of completion.
If you have studied any sector-specific courses, you can also discuss any relevant modules and projects you completed.
Interests and hobbies
The hobbies and interests CV section isn't mandatory, so don't worry if you're out of room by this point.
However, if you have an interesting hobby or interest that could support a recruiter's decision making, you might want to add them.
Be careful what you include though. Consider hobbies that exhibit skills that are required for roles as a catering assistant, such as cooking or baking.
But generic hobbies like "watching TV" won't impress recruiters, so you're best off saving the space for other CV sections.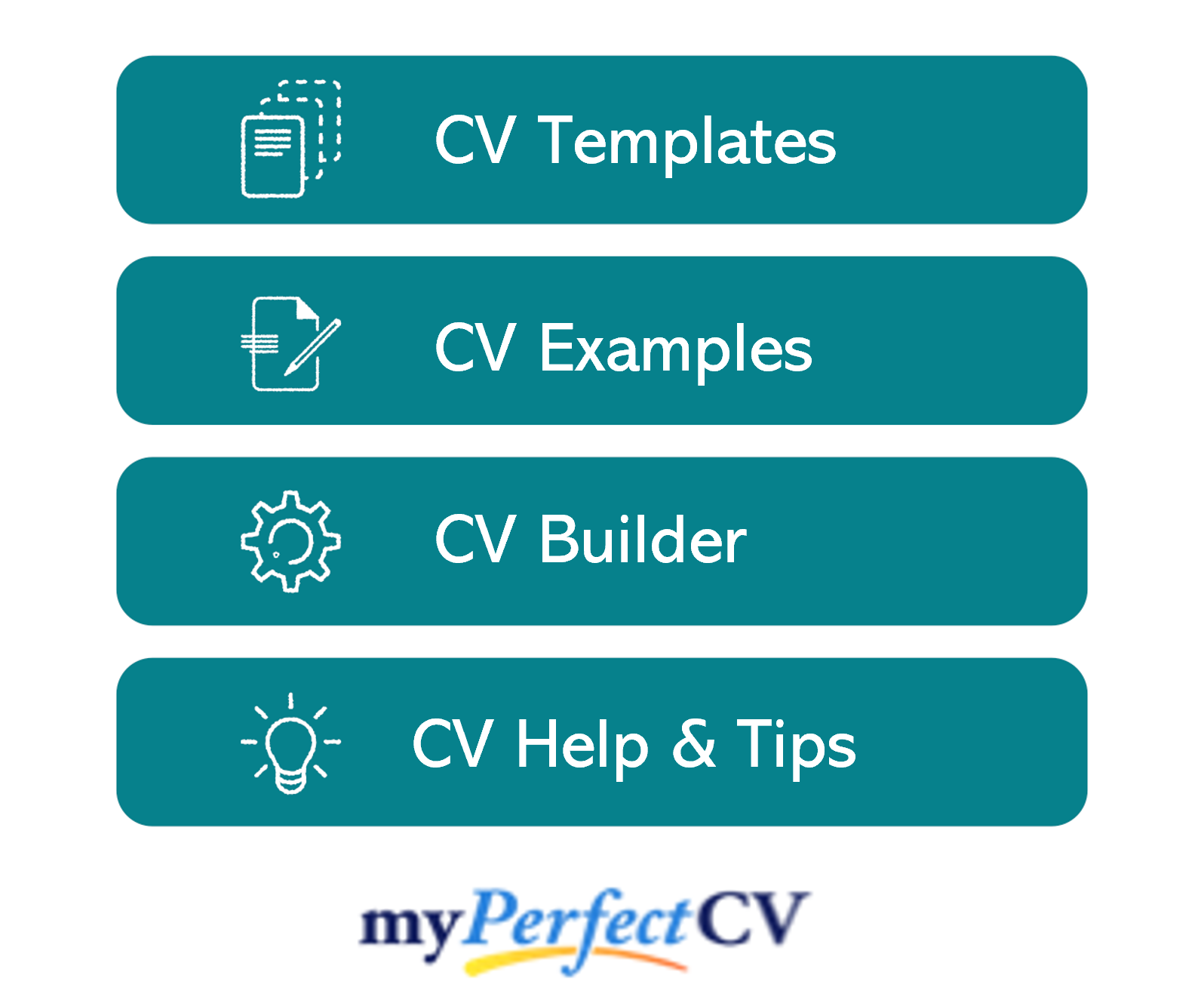 Essential skills for your catering assistant CV
Basic cooking ability – Able to chop, peel, wash and prepare ingredients and assist with basic cooking tasks.
Cleaning – Able to keep work stations clean and tidy, and assist with dish and pot washing duties if necessary.
Plating – Experience of plating up food, demonstrating suitable portion control and ensuring good presentation.
Health + safety – Knowledge of food hygiene rules and regulations, ensuring that cooking areas are safe and hygienic and that food is stored appropriately.
Teamwork – Comfortable working closely with chefs and staff to ensure they have everything they need.
Writing your catering assistant CV
A strong, compelling CV is essential to get noticed and land interviews with the best employers.
To ensure your CV stands out from the competition, make sure to tailor it to your target role and pack it with sector-specific skills.
Remember to triple-check for spelling and grammar errors before hitting send.
Good luck with the job search!