If you're applying for academic positions, you need a CV that will make you stand out amongst all the other qualified candidates.
You must present your CV in a manner that will attract recruiters, gauge their attention, and persuade them to shortlist you for interview.
This guide which includes 3 academic CV examples, will help you create a CV that gets you noticed, and moves you one step closer to getting hired.
Guide Contents
Academic CV examples
Academic CV Structure & format
CV Profile
Work Experience/Career History
Education
Essential Academic Skills

Academic CV Example 1 – Lecturer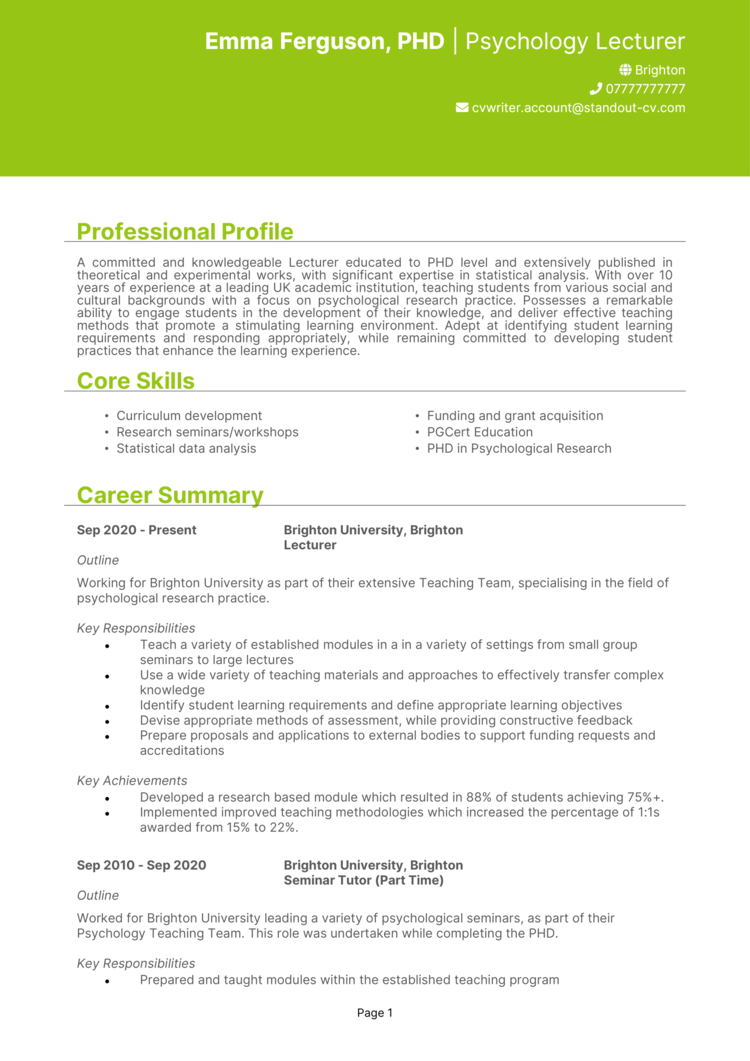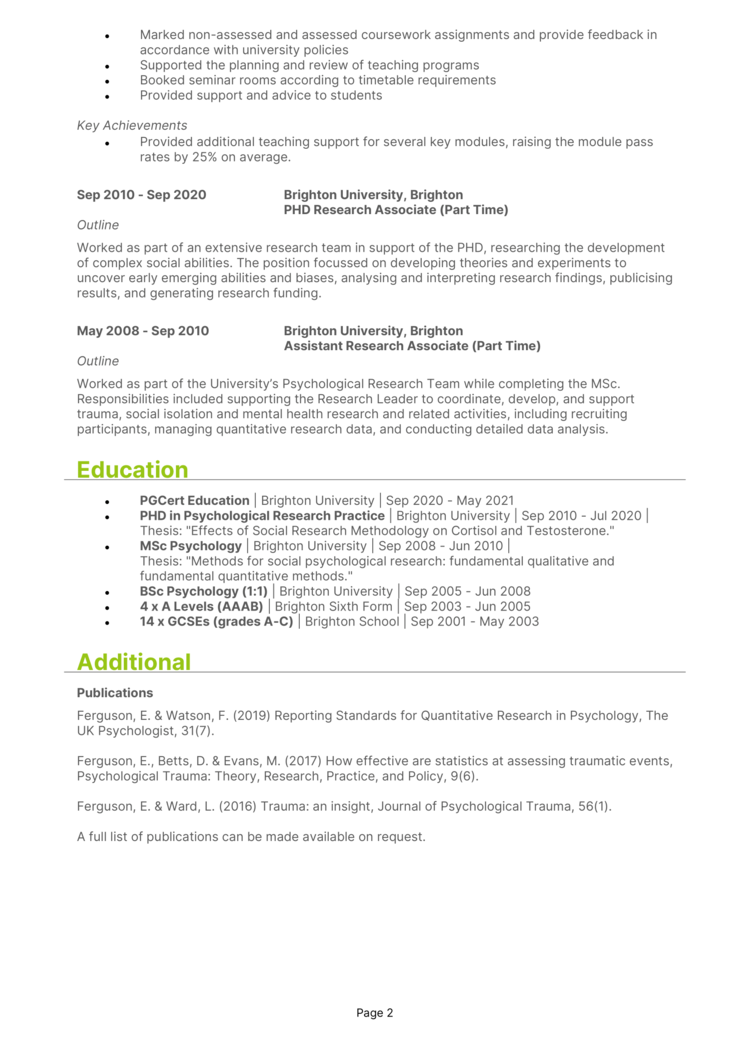 This lecturer CV gives you a good idea of how to layout and format your CV in a way that will grab hiring managers' attention, and what kind of content you should include, if you want to hold that attention and land interviews.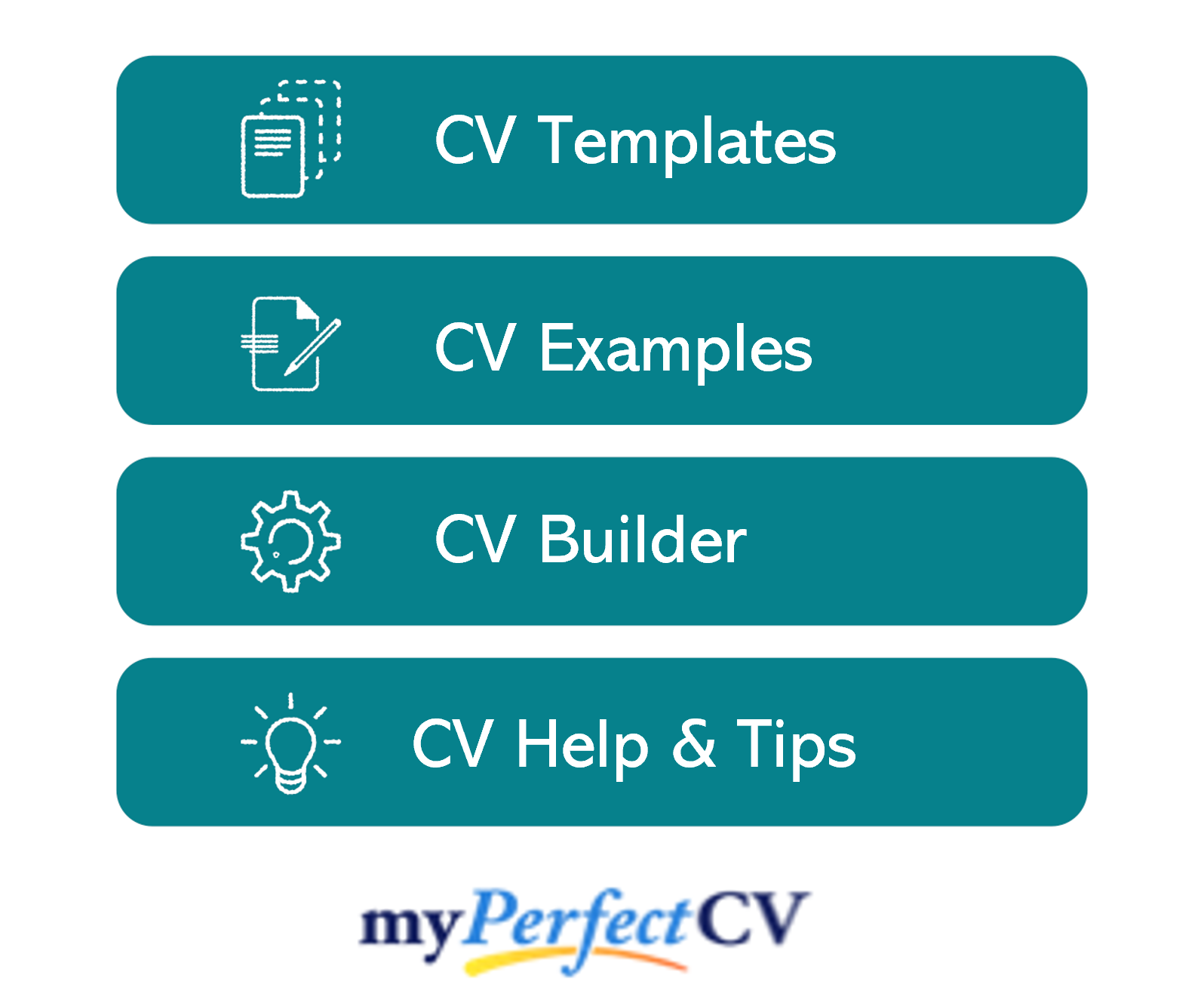 Academic CV example 2 – Researcher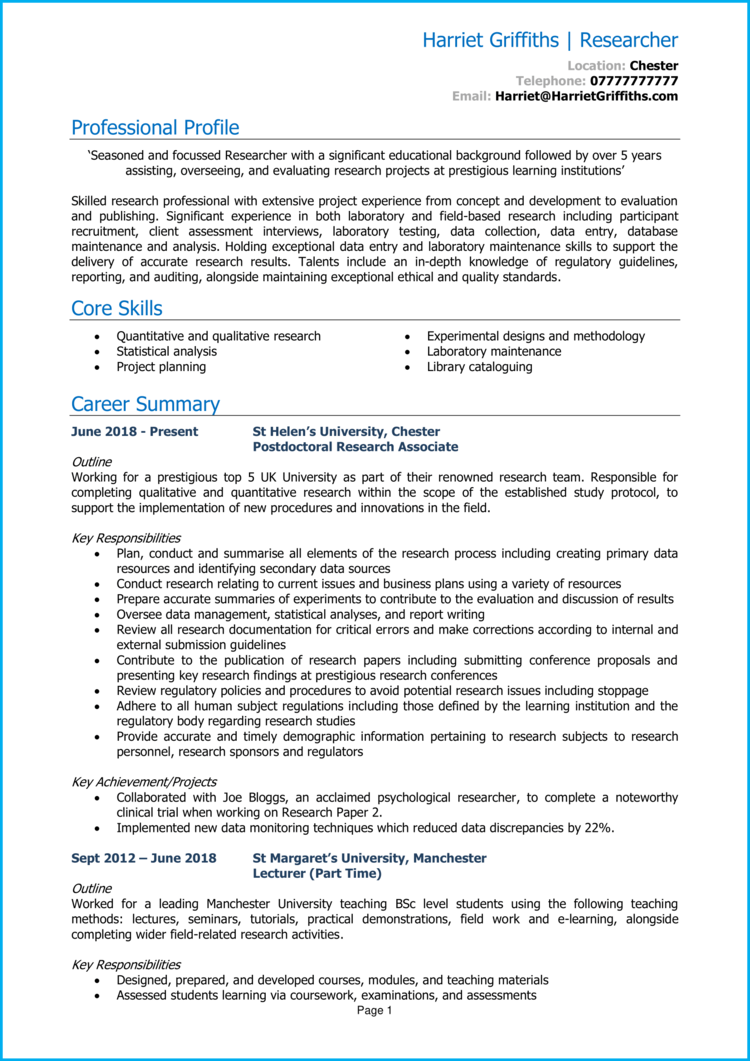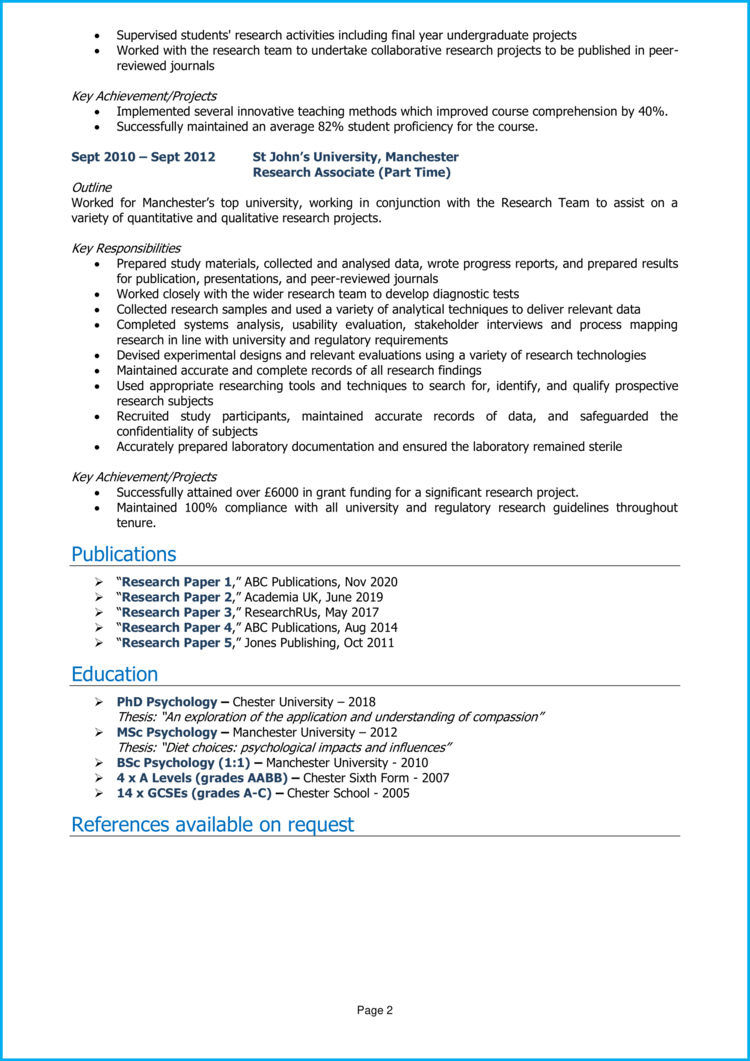 This researcher CV demonstrates the most in-demand skills and knowledge that recruiters and employers will be looking for in a typical research CV.
Academic CV Example 3

This example CV shows how you should structure your CV to provide a pleasant reading experience, helping you to accentuate the skills that establish your suitability for the role.
The below guide will describe how you can tailor each component of your CV, making it a custom fit to the academic posts you are applying for.
Academic CV structure & format
When considering how to structure your CV (curriculum vitae), you need to adopt a layout that will showcase the skills and experiences that are most applicable to the positions you apply for.
At first glance, a recruiter should see immediate signals of your suitability for their vacancy/vacancies.
The below infographic shows the structure and format your CV should be following to facilitate ease of reading and a flow that will entice the recruiter to want to know more.
You want that first impression to be strong and a poor layout could result in a recruiter missing crucial information documented in your CV.
CV formatting tips
Avoid large blocks of text as this can make it tough to read, instead break up the information by using bold headers and bullet points.
Academic CVs will be slightly longer than an average CV for other sectors, but should still not go beyond 4 pages.
Logos or pictures are not required within a CV as they add no further depth and instead can be detrimental as they deflect the recruiter's attention away from important content.
Your academic CV needs to look professional so keep to a muted colour pallet and a clear font.
Structuring your Academic CV
When putting together your CV, use the following structure order:
Contact details – These should be at the very top of your CV and should include an up to date phone number, email address and the location in which you reside.
Profile – This is essentially a summary of your CV, allowing the recruiter at first glance to establish your suitability for the role. Include a brief overview of your skills, experiences and academic expertise.
Work experience / career history – Documenting all your previous periods of employment, working in a backwards chronological order.
Education – Your educational history should be elaborated in all areas of your CV, but this section should purely focus of a list of your qualifications and publications.
Interest and hobbies – This isn't a mandatory section but sometimes can be included if hobbies are relevant to your target roles.

CV Contact Details
A recruiter needs to easily be able to find your contact details, so these should be kept to the top of the page.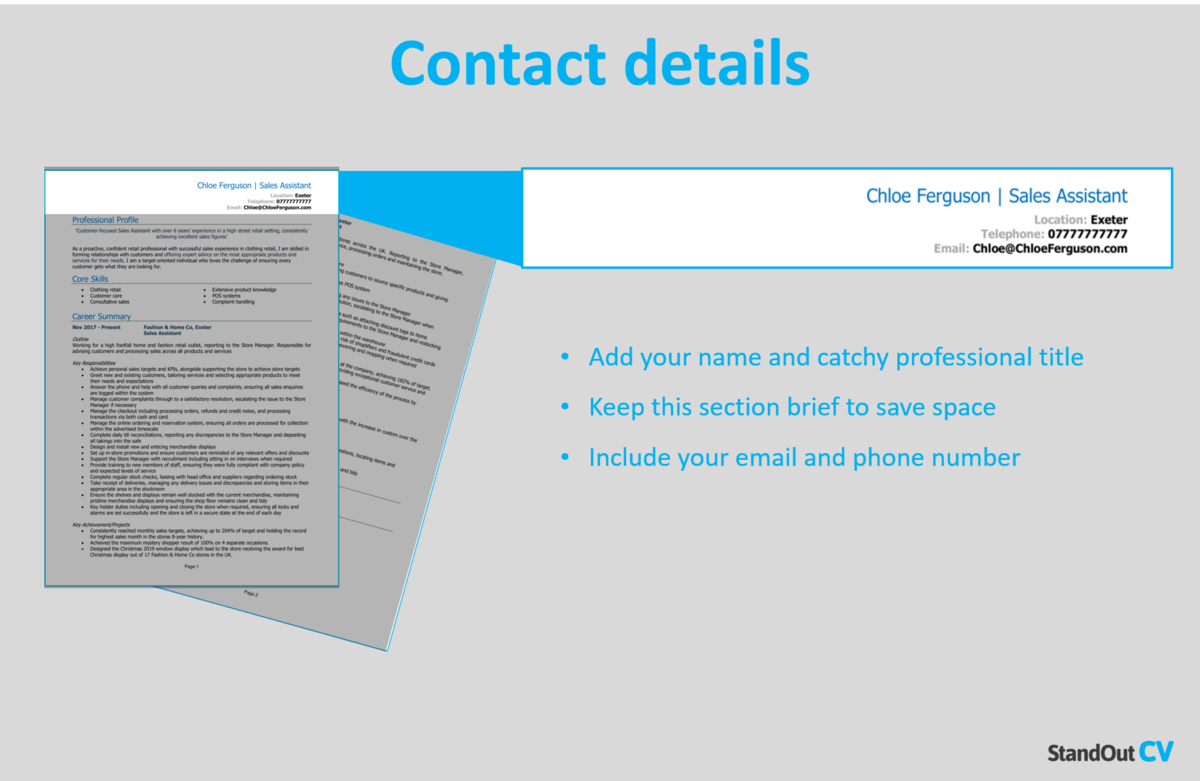 Include…
Phone Number – Preferably this will be a mobile number or any number that the recruiter can easily reach you on.
Email address – Your email address should be professional, ideally your first and last name @. Consider creating an email account that is specifically used for your applications.
Location – A full address isn't necessary, the town or city you reside will be sufficient for the early recruitment stages.
If you have any endorsements or testimonials on Linkedin from previous lectures or colleagues look to include a link.
Prior to submitting an application double check that all the details you have provided are accurate and up to date.
Academic CV Profile
Your CV profile or personal statement is one of the most important sections of the CV as its aim is to grab recruiter's attention when they first open the document, by summarising the experiences and skills that make you the ideal candidate for the role.
The profile needs to engage readers at the top of the page, encouraging them to read further.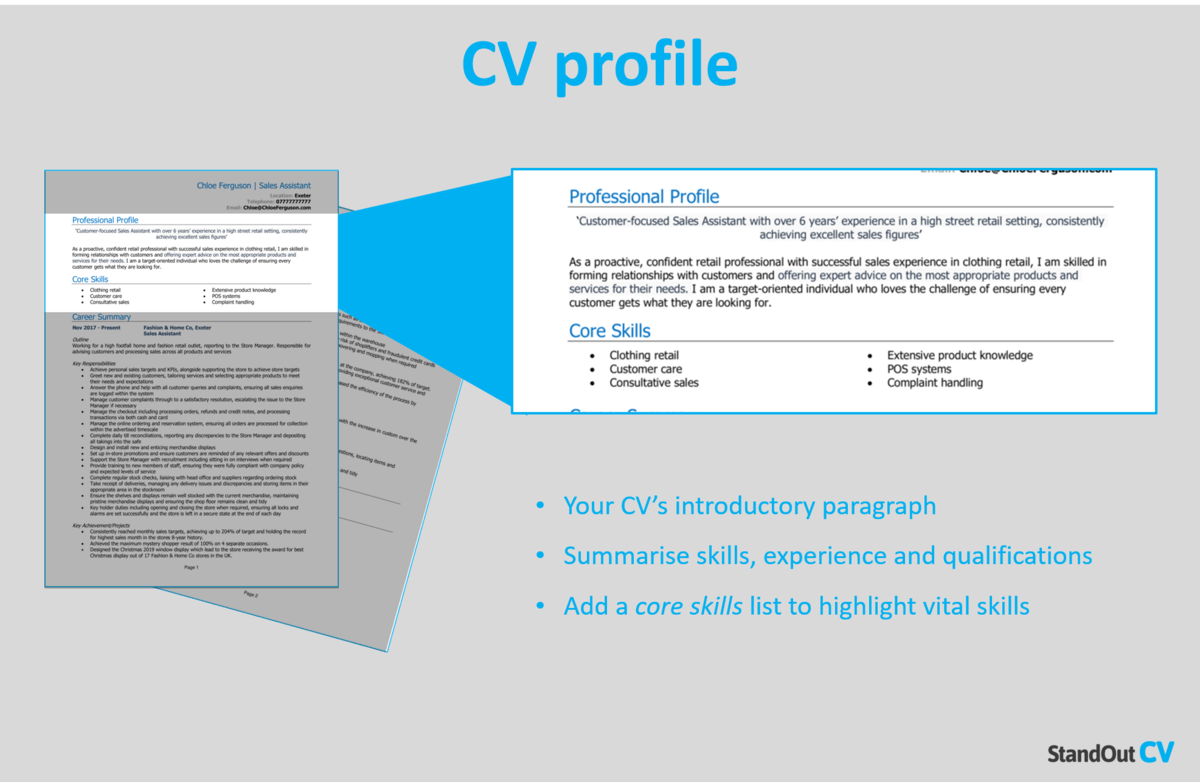 You will have an opportunity to go into more depth later in your CV so your summary should be kept to 5-10 lines.
You need to showcase your academic and professional abilities in a concise manner that matches the requirements of your target roles.
Below is an sample of a strong academic CV profile.
Your academic CV profile should include the below information:
Education and subject specialisms – It is important to start your CV by documenting the fields in which you have studied and specialise in – whether they be global economics or biochemistry.
Teaching, research and administration experience – These are the 3 pillars of academic work so it's important to highlight knowledge and experience in them early in your CV.
Institutions worked in – If you've worked or studied in prestigious universities or other educational settings, highlight this in your profile.
Notable awards and publications – You don't have the space to list all of your awards and publications in your profile, but perhaps just add one or really impressive examples to catch the eye of busy hiring managers.
Quick CV profile tip: Choose from hundreds of pre-written CV profiles in our partner's CV builder, to create an eye-catching CV in minutes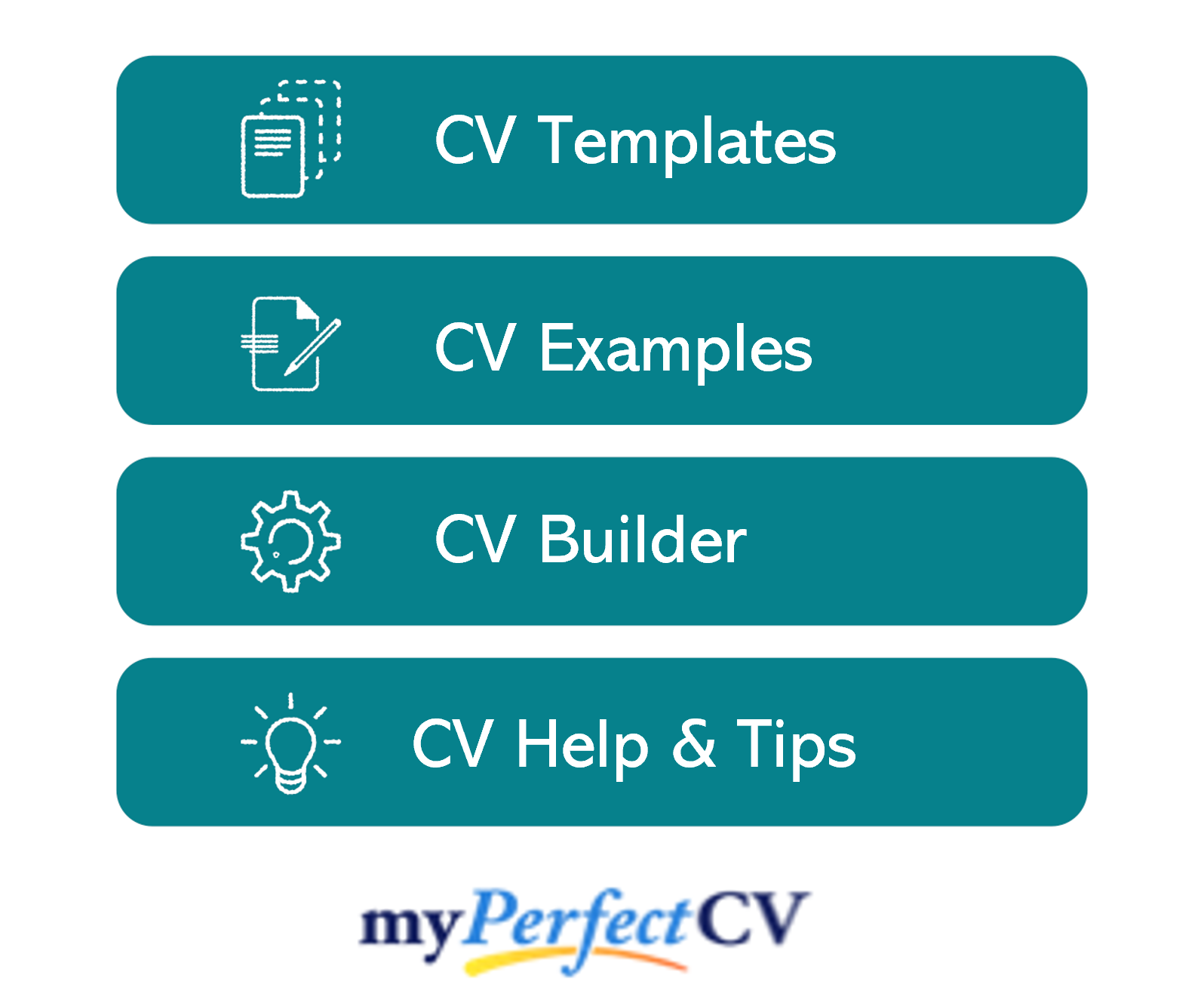 Boost your profile with a core skills section
This section is an addition to your CV profile that creates an easily digestible snapshot of your skills.
This should be made up of 2-3 columns of bullet points and be comprised of your most in-demand skills.
This section is a great way of showing recruiters your skill set within the first few seconds of them opening your CV.
Work Experience
Detail your work history in reverse chronological order with a focus on your academic experience, to prove how you apply your skills in the workplace and add value.
You can also include voluntary or educational work placements if you have yet to gain any paid work experience.
Consider any administration experience you have whether within a faculty or research facility and reflect on the disciplines entailed.
Teaching experience should also be highlighted including the levels of which the subject matter was taught and the institute where this was performed.
Structuring your Roles
Large blocks of text can be difficult to navigate so break up your roles with headers and bullet points, following this simple three stage structure when adding each of your employment periods.
Outline
This is a brief description of each position or research project whilst noting the institute or organisation you worked for.
E.g.
"Working as a Lecture for the University of London where I am responsible for the administration of degree and postgraduate courses in the field of organisational psychology"
Key Responsibilities
Use bullet points to allow the recruiter to identify your responsibilities within each given role.
E.g.
Delivering weekly lectures, coordinating group activities and providing student support; engaging with learners, encouraging growth, and enhancing student confidence
Ensuring the maintenance of learning material on the online learning environment site, Blackboard, and executing general administration pertaining to student records
Key Achievements
You need to showcase any recognition or achievements obtained in an educational institute, and quantify them if you can.
E.g.
"Developed and implemented additional tutorial support for under graduate students increasing attainment levels by 30%"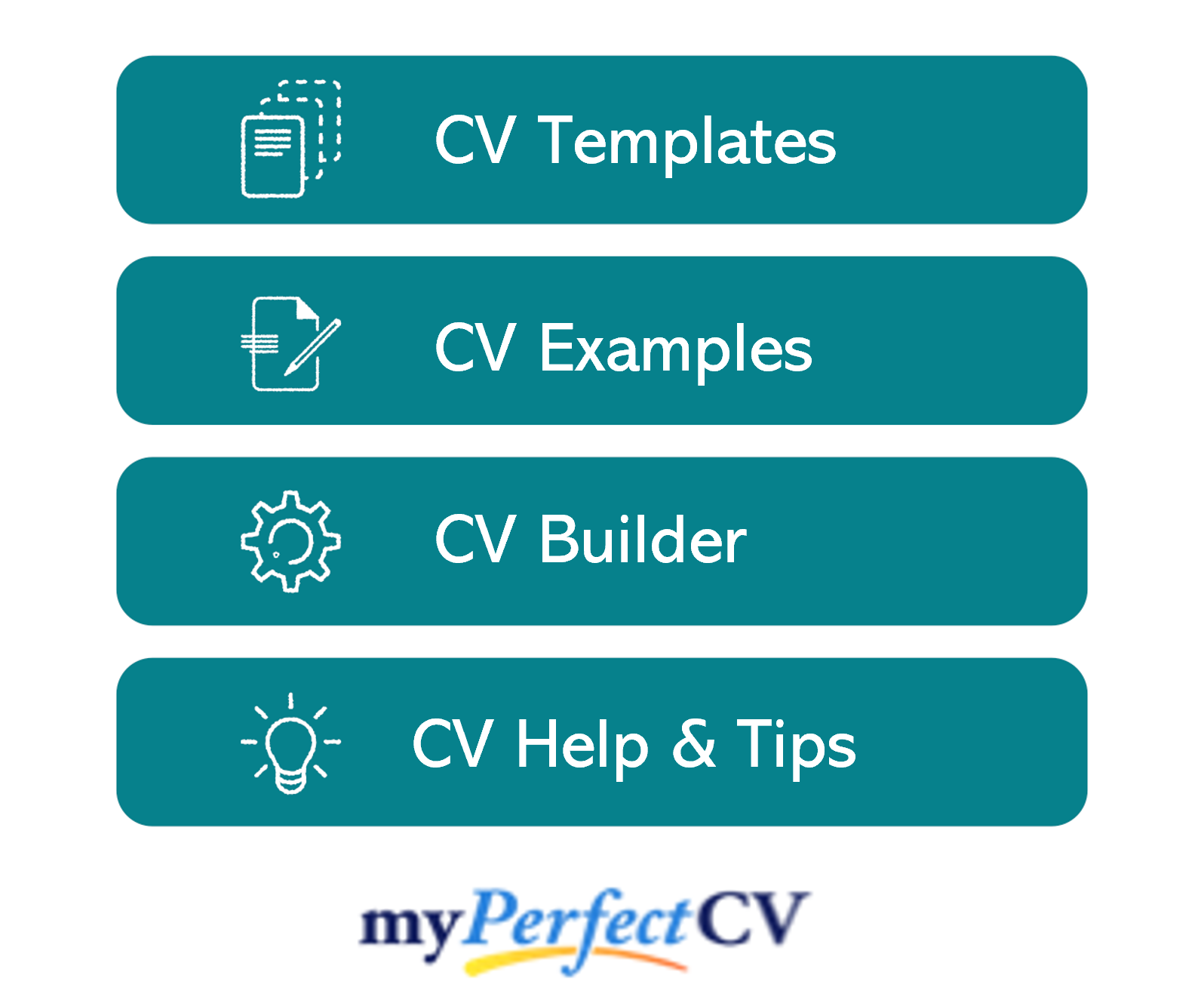 Education
Although you're going to filter details about your academic background throughout your CV, you should also be adding a section to purely record the qualifications you have received.
Start with your most recent qualification and work backwards through your educational history. You need to include the level of qualification as well as adding the institute, dates of achievement and grade.
Consider adding a short summary to your studies, mentioning aspects such as any project involvement or discussing any dissertations or thesis completed.
Your education section should also include any professional memberships you have attained and a list of any publications or research you have had published. Remember you can also note any future publications which are currently set to be released.
Note on publications: If you have lots of publications, you may want to have a separate complete list of publications on another document, and just highlight the most important and relevant ones on your CV.
This saves your CV running on to too many pages, and you can always add a note to refer to the separate document such as "Please see publications document for full list"
There is no need to add references to your CV – these won't be required until offer stage
Hobbies and Interests
This section of your CV is not compulsory and should only be included if you feel the hobbies and interests you plan to include will support your application and provide the recruiter with further depth on your suitability for the role.
If you choose to add this section to your CV, try not to be too generic.
Spotlight hobbies that have potentially contributed to your experience or academic studies.
For example, document seminars you have attended or any sporting associations you have been involved in that promote your team leading or research skills.
Essential Skills for your Academic CV
Before writing your CV you should be reviewing typical job specifications so that you can match your skills to those mentioned in the employer's requirements.
However, all academic roles will demand certain skills that are common across most positions. Such as;
Research – Demonstrate your experience of all stages of the research process and detail achievements in findings you have made or advancements you have contributed to
Teaching – Whether you have lectured at large universities or taught in colleges, your teaching experience is valuable in the academic fields, so show it throughout your CV.
Administration – Any positions of responsibility you have held such as head of departments or subject areas will demonstrate your leadership qualities
Securing funding – Research can't be carried out without funding, so proving your ability to secure funds is vital
Publication writing – Publications are a strong signal of your expertise, so be sure to include relevant books, journal articles, papers etc. in your CV
Writing your Academic CV – Conclusion
When producing a CV for any academic roles you should be focusing your attention on highlighting key aspects from your teaching or research work, along with educational experiences that make you applicable for the roles you are applying to.
Formatting your CV in a concise and visually pleasing manner will help the recruiter to pick up on significant information and avoid the CV becoming tedious to read.
Highlighting these skills will make you more employable and help you stand apart from other applicants.
Don't forget to introduce yourself with a punchy cover letter to ensure your CV is opened in the first instance.
Best of luck with your next application.