Congratulations! You've graduated with a degree in aerospace engineering. Now you're ready to get your career off the ground.
To do this, you need to carefully craft your CV to showcase your impressive new qualification and skill set.
But if you're not sure where to start, let us help. Below, we'll share all our top tips, along with an aerospace engineering graduate CV example to guide you.
Contents
| | |
| --- | --- |
| How to write a Aerospace Engineering Graduate CV | |

Aerospace Engineering Graduate CV example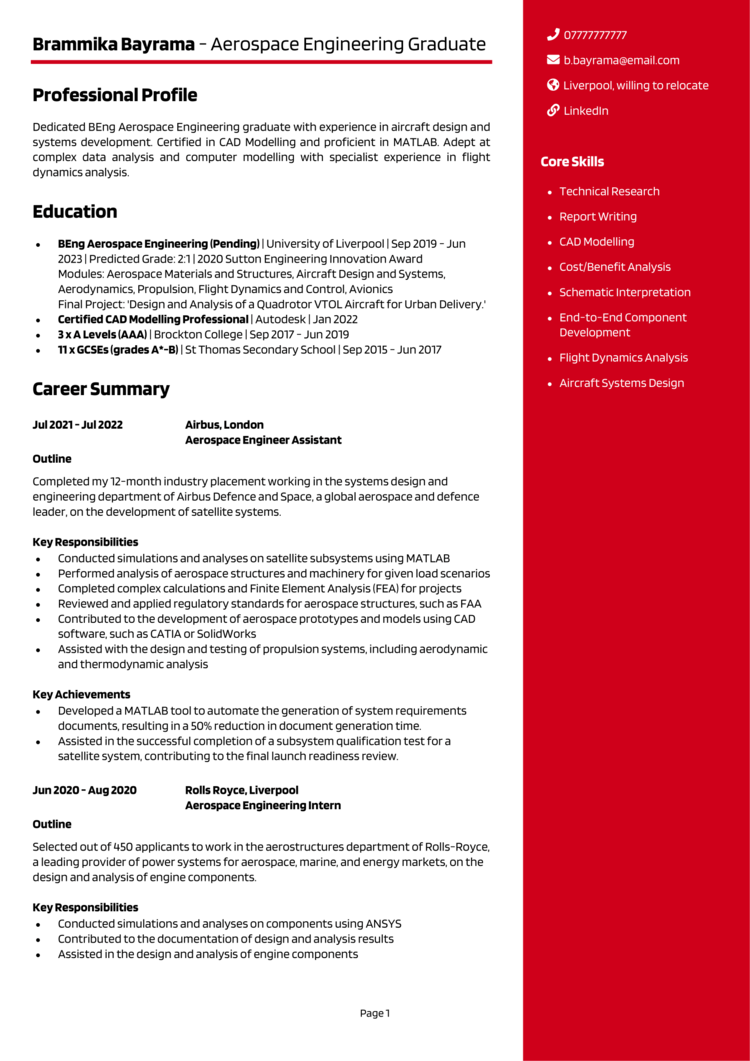 This CV example showcases the optimal structure and format for your Aerospace Engineering Graduate CV, providing a pleasant reading experience for busy recruiters.
It also demonstrates the skills, experience and qualifications you should emphasize in your own CV to increase your chances of landing job interviews.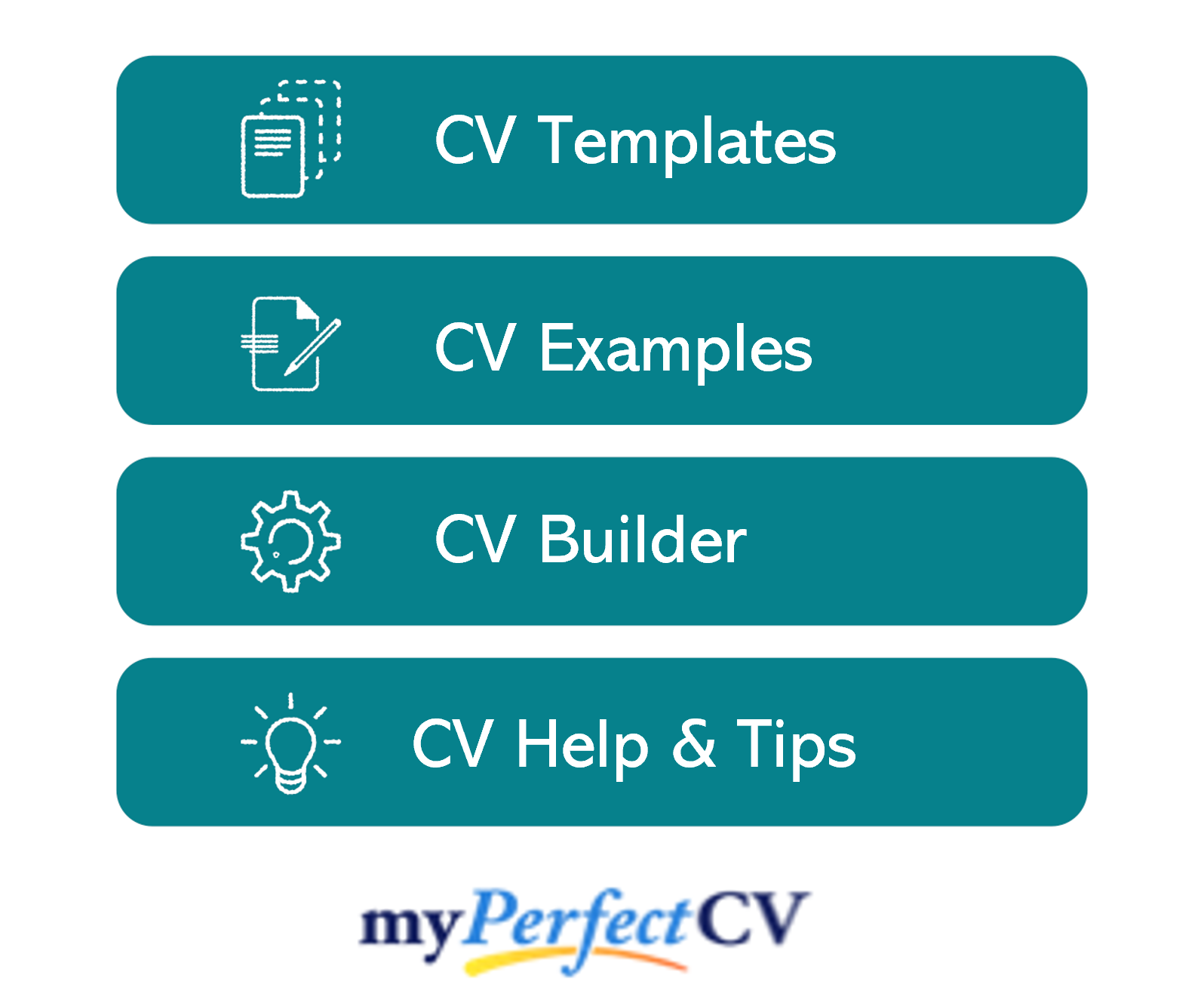 Aerospace Engineering Graduate CV format and structure
Recruiters and employers are busy, and if they can't find the information they're looking for in a few seconds, it could be game over for your application.
You need to format and structure your CV in a way which allows the reader to pick out your key information with ease, even if they're strapped for time.
It should be clear, easily legible, well-organised and scannable – check out some simple tips and tricks below: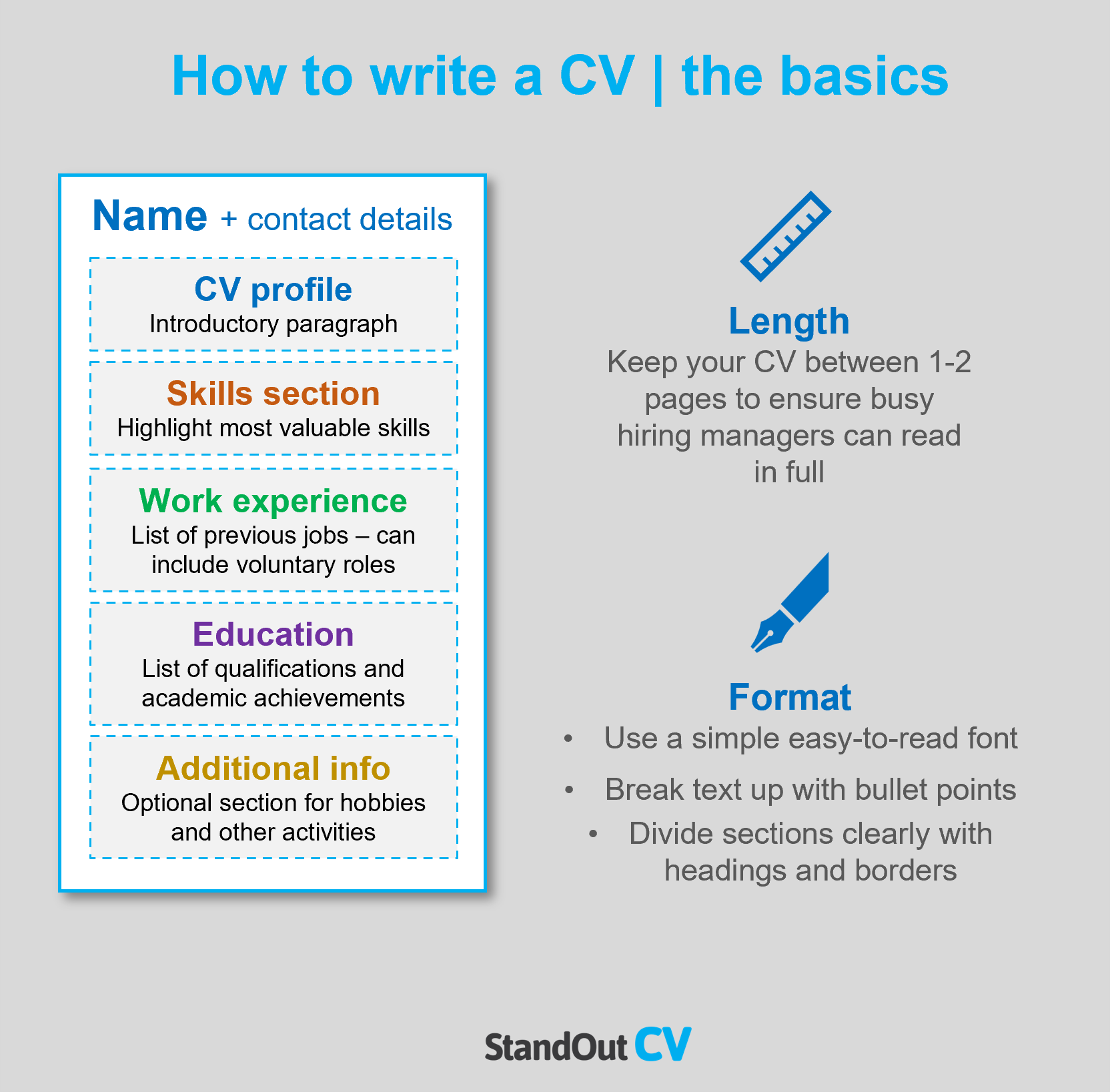 Tips for formatting your Aerospace Engineering Graduate CV
Length: If you want to hold the reader's attention and ensure your CV isn't yawn-worthy, it's best to stick to two sides of A4 or less. This is more than enough room to highlight why you're a good match for the role – anything more can quickly become tedious!
Readability: By formatting your section headings with bold or a different colour font and using bullet points to break up large blocks of text, you can help busy recruiters quickly scan through your CV. This makes it easier for them to find important details without wasting time.
Design & format: While it's okay to add your own spin to your CV, avoid overdoing the design. If you go for something elaborate, you might end up frustrating recruiters who, above anything, value simplicity and clarity.
Photos: Recruiters can't factor in appearance, gender or race into the recruitment process, so a profile photo is not usually needed. However, creative employers do like to see them, so you can choose to include one if you think it will add value to your CV .
Quick tip: Creating a professional CV style can be difficult and time-consuming when using Microsoft Word or Google Docs. To create a winning CV quickly, try our partner's CV Builder and use one of their eye-catching professional CV templates.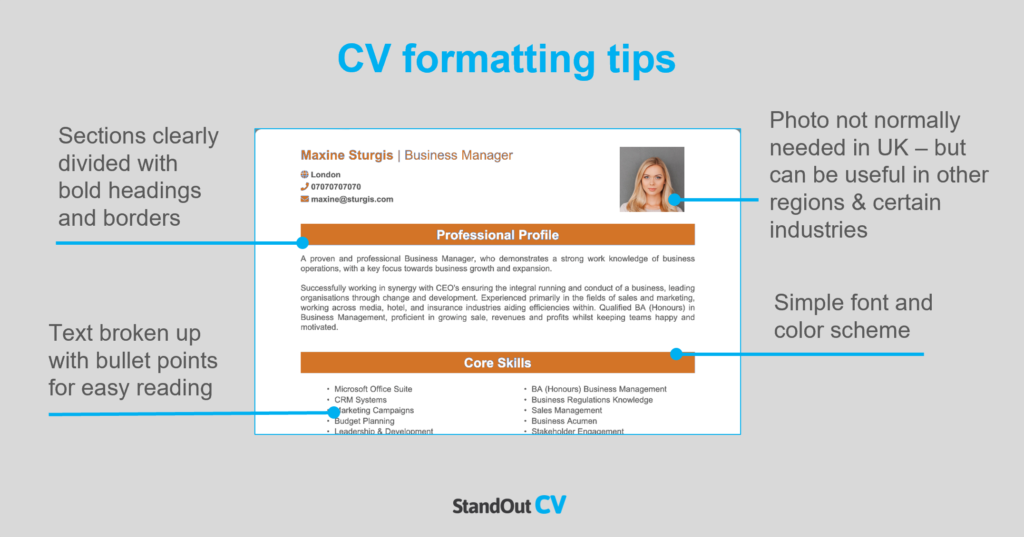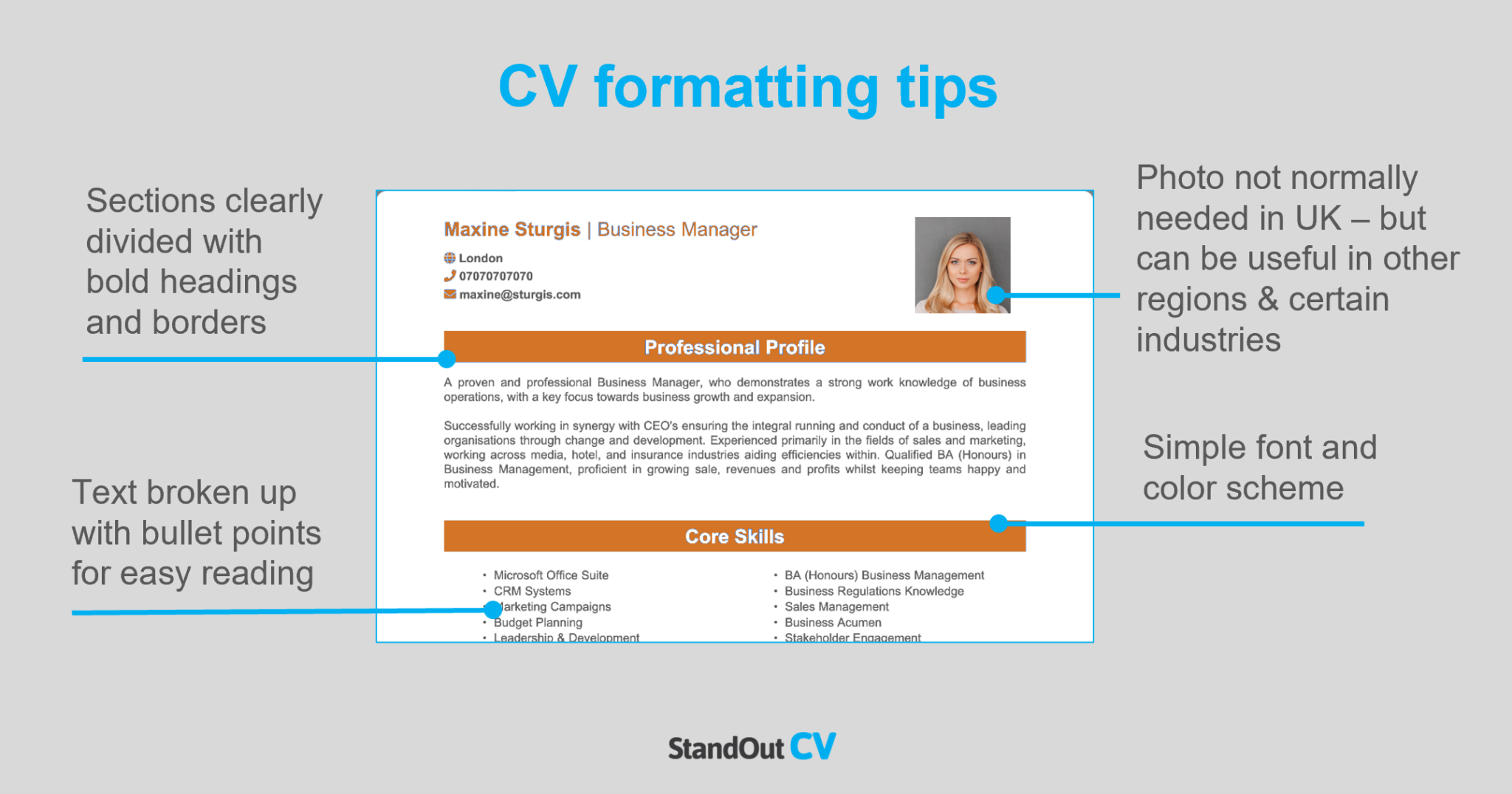 CV structure
When writing your CV, it's important to structure the content into the following key sections to ensure easy digestion by busy recruiters and hiring managers:
Contact details: List your contact details at the top of your CV to prevent them from being overlooked.
Profile: Begin with an introductory paragraph that captures recruiters' attention and summarises what you have to offer employers.
Work experience/career history: List your relevant work experience in reverse chronological order, starting with your current position.
Education: Provide a brief summary of your education and qualifications.
Interests and hobbies: An optional section to showcase any hobbies that highlight transferable skills relevant to your target jobs.
Now you understand the basic layout of a CV, here's what you should include in each section of yours.
Contact Details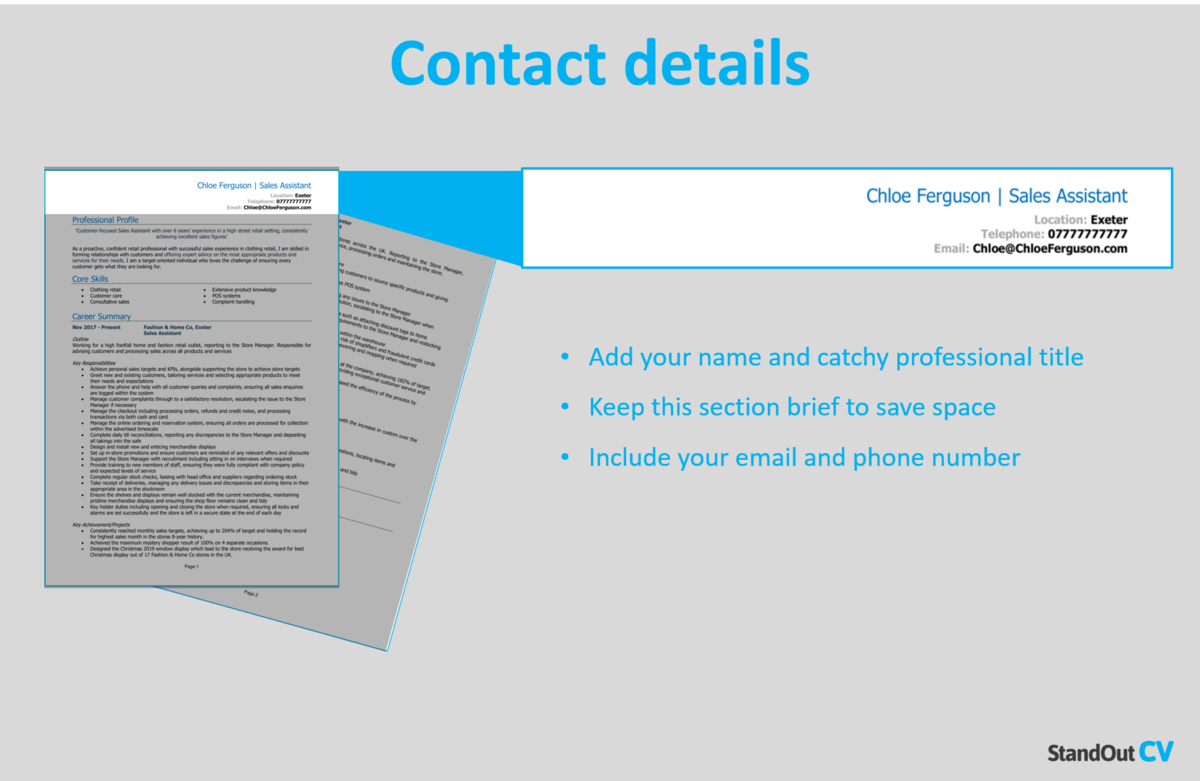 Tuck your contact details into the corner of your CV, so that they don't take up too much space.
Stick to the basic details, such as:
Mobile number
Email address – It should sound professional, such as your full name.
Location -Just write your rough location, rather than your full address.
LinkedIn profile or portfolio URL – If you include these, ensure they're sleek, professional and up-to-date.
Aerospace Engineering Graduate CV Profile
Grab the reader's attention by kick-starting your CV with a powerful profile (or personal statement, if you're a junior applicant).
This is a short introduction paragraph which summarises your skills, knowledge and experience.
It should paint you as the perfect match for the job description and entice recruiters to read through the rest of your CV.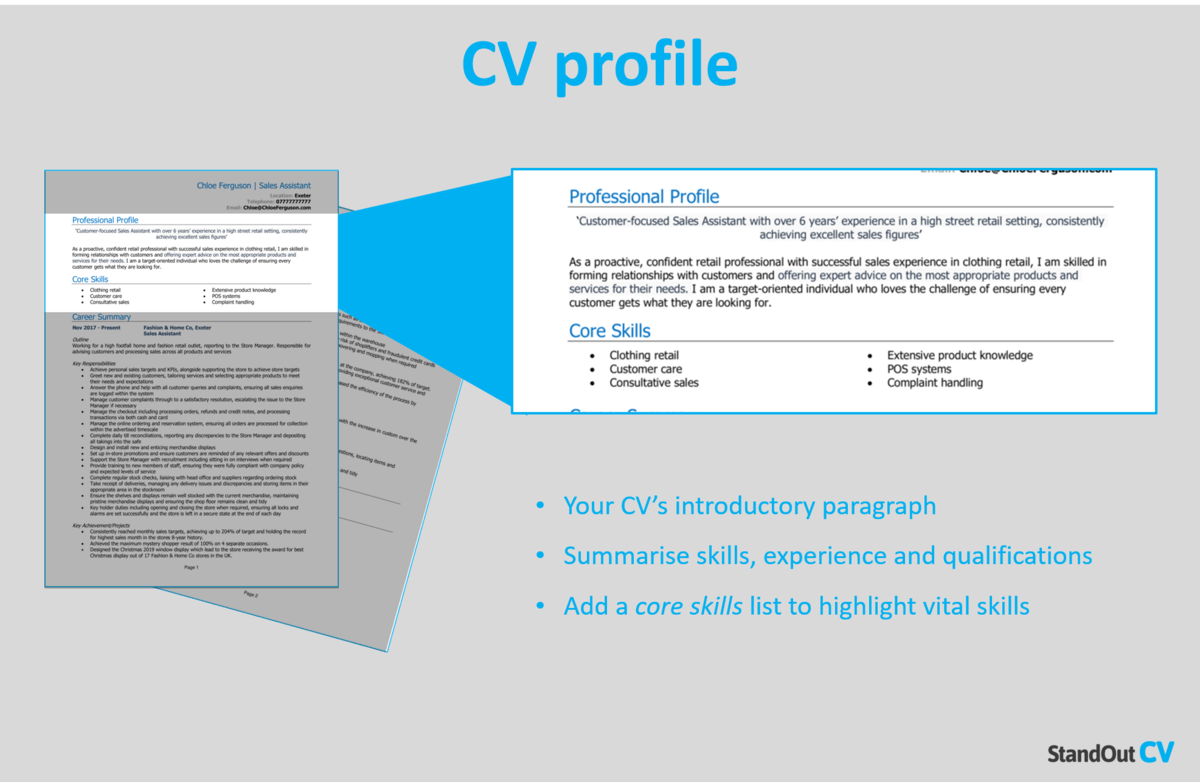 How to write a good CV profile:
Make it short and sharp: Aim for a short, snappy paragraph of 3-5 lines. This is just enough room to showcase why you'd make the perfect hire, without going into excessive detail and overwhelming busy recruiters.
Tailor it: The biggest CV mistake? A generic, mass-produced document which is sent out to tens of employers. If you want to land an interview, you need to tailor your CV profile (and your application as a whole) to the specific roles you're applying for. So, before you start writing, remember to read over those job descriptions and make a list of the skills, knowledge and experience the employers are looking for.
Don't add an objective: Want to talk about about your career goals and objectives? While the profile may seem like a good space to do so, they're actually much better suited to your cover letter.
Avoid generic phrases: If your CV is riddled with clichès like "Dynamic thought-leader", hit that delete button. Phrases like these are like a broken record to recruiters, who read them countless times per day. Hard facts, skills, knowledge and results are sure to yield far better results.
Example CV profile for Aerospace Engineering Graduate
Dedicated BEng Aerospace Engineering graduate with experience in aircraft design and systems development. Certified in CAD Modelling and proficient in MATLAB. Adept at complex data analysis and computer modelling with specialist experience in flight dynamics analysis.
What to include in your Aerospace Engineering Graduate CV profile?
Experience overview: Recruiters will want to know what type of companies you've worked for, industries you have knowledge of, and the type of work you've carried out in the past, so give them a summary of this in your profile.
Targeted skills: Ensure that your profile highlights your key skills that are most relevant to your Aerospace Engineering Graduate, and tailor them to match the specific job you are applying for. To do this, refer to the job description to closely align your skills with their requirements.
Important qualifications: Be sure to outline your relevant Aerospace Engineering Graduate qualifications, so that anyone reading the CV can instantly see you are qualified for the jobs you are applying to.
Quick tip: If you are finding it difficult to write an attention-grabbing CV profile, choose from hundreds of pre-written profiles across all industries, and add one to your CV with one click in our partner's CV Builder. All profiles are written by recruitment experts and easily tailored to suit your unique skillset.
Core skills section
Underneath your profile, write a core skills section to make your most relevant skills jump off the page at readers.
It should be made up of 2-3 columns of bullet points of your relevant skills.
Before you do this, look over the job description and make a list of any specific skills, specialisms or knowledge required.
Then, make sure to use your findings in your list. This will paint you as the perfect match for the role.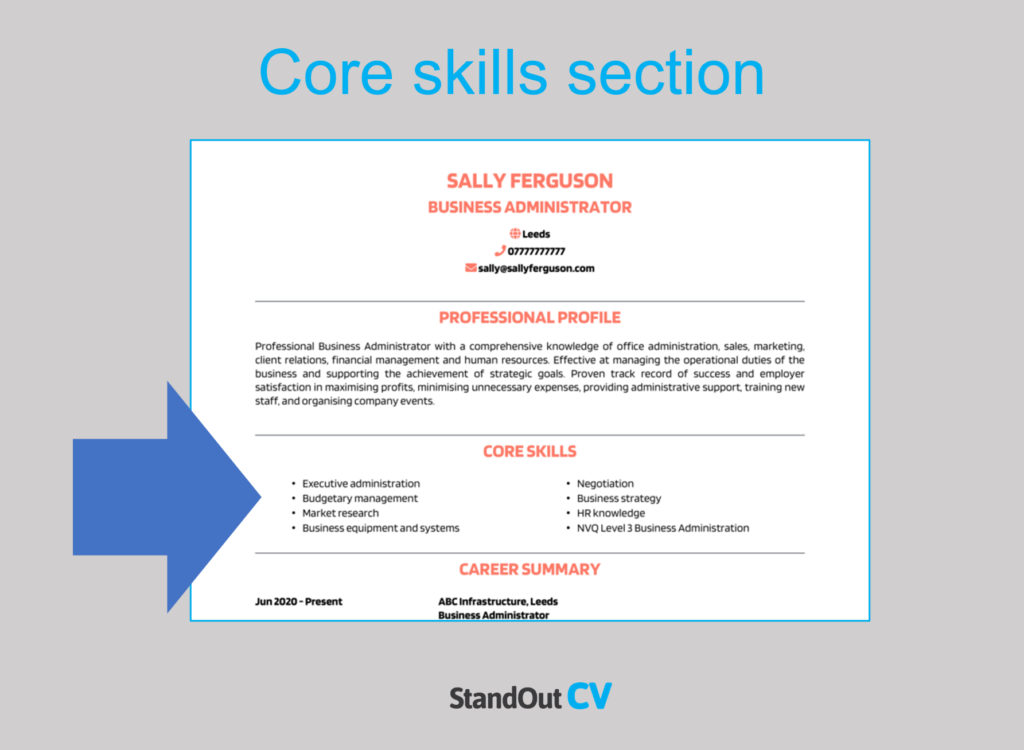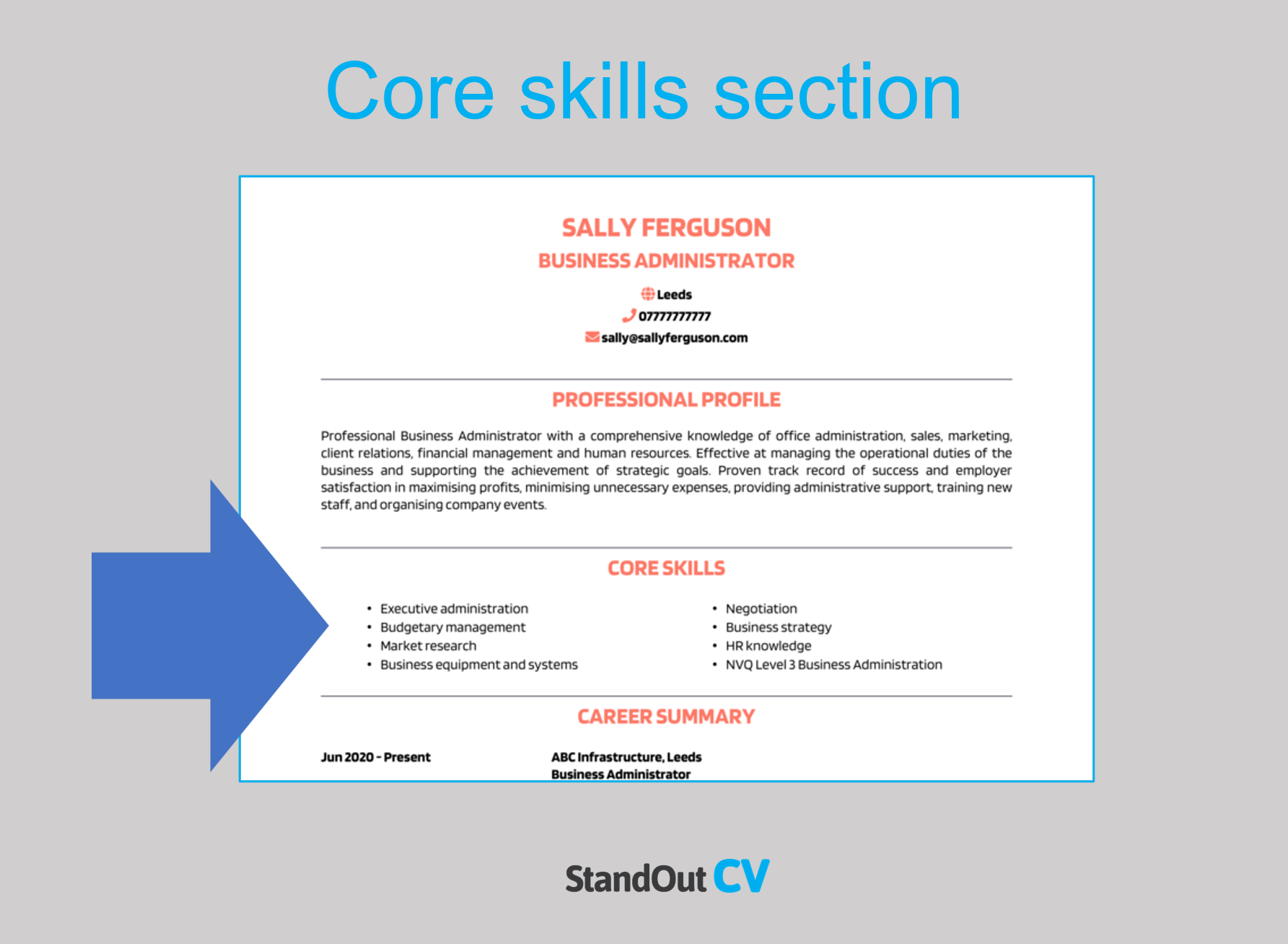 Important skills for your Aerospace Engineering Graduate CV
Aircraft design and analysis – Designing and analysing aircraft structures, systems, and components using engineering principles and software tools.
Aerodynamics and fluid mechanics – Utilising in-depth knowledge of aerodynamic principles and fluid mechanics to optimise aircraft performance, stability, and efficiency.
Aerospace materials and manufacturing – Utilising knowledge of materials used in aerospace engineering and manufacturing processes to ensure structural integrity and performance.
Aircraft propulsion systems – Utilising expertise in aircraft propulsion systems, including gas turbine engines and alternative propulsion technologies, to ensure efficient and reliable aircraft propulsion.
Avionics and control systems – Utilising knowledge of avionics systems, including navigation, communication, and flight control systems, and their integration with aircraft systems.
Structural analysis and dynamics – Analysing aircraft structures and conducting structural dynamics analysis to ensure structural integrity and safety.
Computational Fluid Dynamics (CFD) – Utilising CFD software to simulate and analyse fluid flow around aircraft components and optimise aerodynamic performance.
Systems engineering – Utilising knowledge of systems engineering principles to integrate and coordinate various aircraft systems and subsystems for optimal performance.
Aircraft testing and validation – Conducting aircraft testing, data analysis, and validation to ensure compliance with safety regulations and performance requirements.
Project management – Planning, coordinating, and executing aerospace engineering projects, ensuring adherence to timelines, budgets, and quality standards.
Quick tip: Our partner's CV Builder has thousands of in-demand skills for all industries and professions, that can be added to your CV in seconds – This will save you time and ensure you get noticed by recruiters.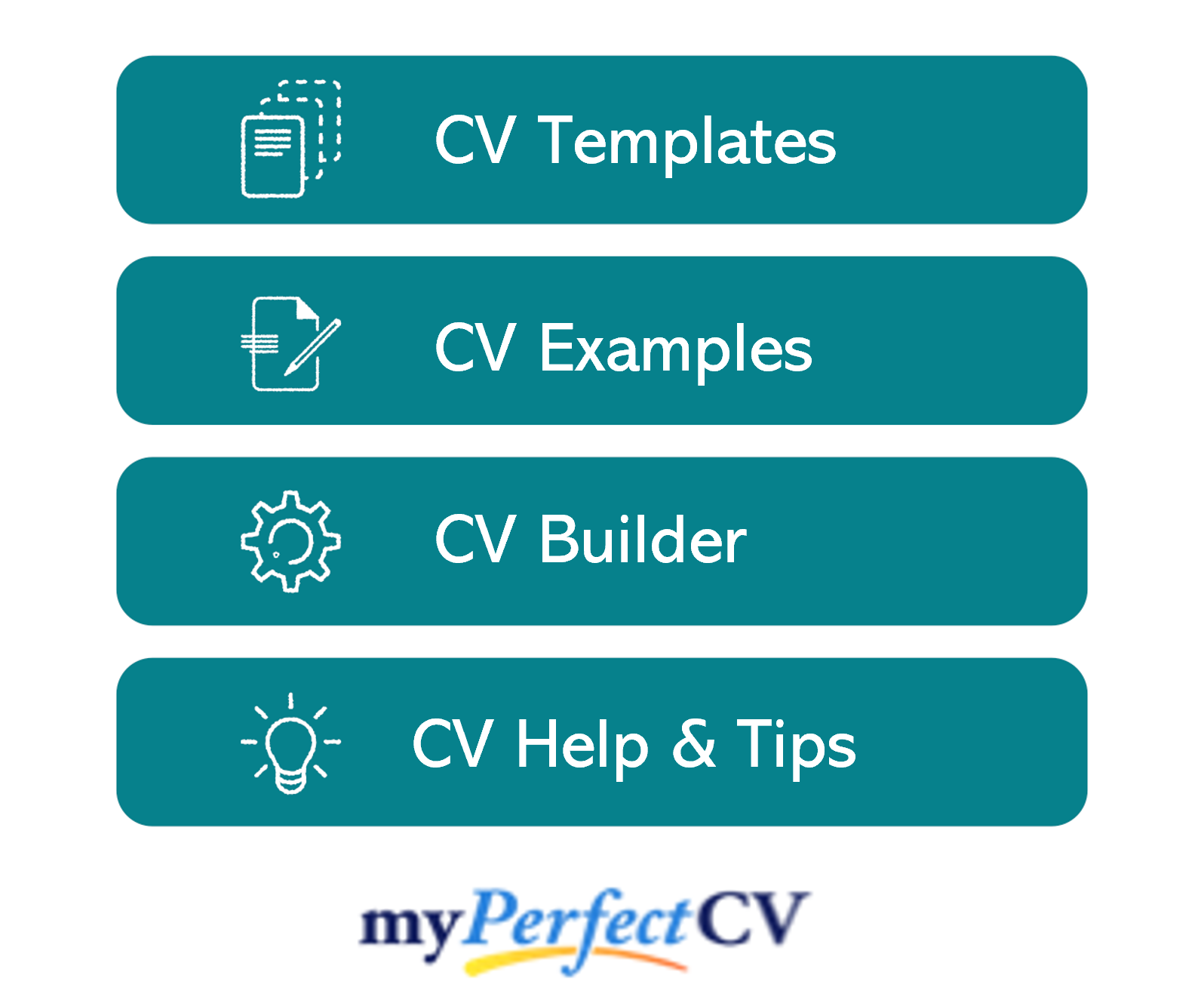 Work experience
Next up is your work experience section, which is normally the longest part of your CV.
Start with your current (or most recent) job and work your way backwards through your experience.
Can't fit all your roles? Allow more space for your recent career history and shorten down descriptions for your older roles.
Structuring each job
Lengthy, unbroken chunks of text is a recruiters worst nightmare, but your work experience section can easily end up looking like that if you are not careful.
To avoid this, use my tried-and-tested 3-step structure, as illustrated below:
Outline
Start with a 1-2 sentence summary of your role as a whole, detailing what the goal of your position was, who you reported to or managed, and the type of organisation you worked for.
Key responsibilities
Next up, you should write a short list of your day-to-day duties within the job.
Recruiters are most interested in your sector-specific skills and knowledge, so highlight these wherever possible.
Key achievements
Finish off by showcasing 1-3 key achievements made within the role.
This could be anything that had a positive effect on your company, clients or customers, such as saving time or money, receiving exemplary feedback or receiving an award.
Sample job description for Aerospace Engineering Graduate CV
Outline
Completed my 12-month industry placement working in the systems design and engineering department of Airbus Defence and Space, a global aerospace and defence leader, on the development of satellite systems.
Key Responsibilities
Conducted simulations and analyses on satellite subsystems using MATLAB
Performed analysis of aerospace structures and machinery for given load scenarios
Completed complex calculations and Finite Element Analysis (FEA) for projects
Reviewed and applied regulatory standards for aerospace structures, such as FAA
Quick tip: Create impressive job descriptions easily in our partner's CV Builder by adding pre-written job phrases for every industry and career stage.

Education section
At the bottom of your CV is your full education section. You can list your formal academic qualifications, such as:
As well as any specific Aerospace Engineering Graduate qualifications that are essential to the jobs you are applying for. Note down the name of the qualification, the organisation at which you studied, and the date of completion.
Hobbies and interests
This section is entirely optional, so you'll have to use your own judgement to figure out if it's worth including.
If your hobbies and interests could make you appear more suitable for your dream job, then they are definitely worth adding.
Interests which are related to the industry, or hobbies like sports teams or volunteering, which display valuable transferable skills might be worth including.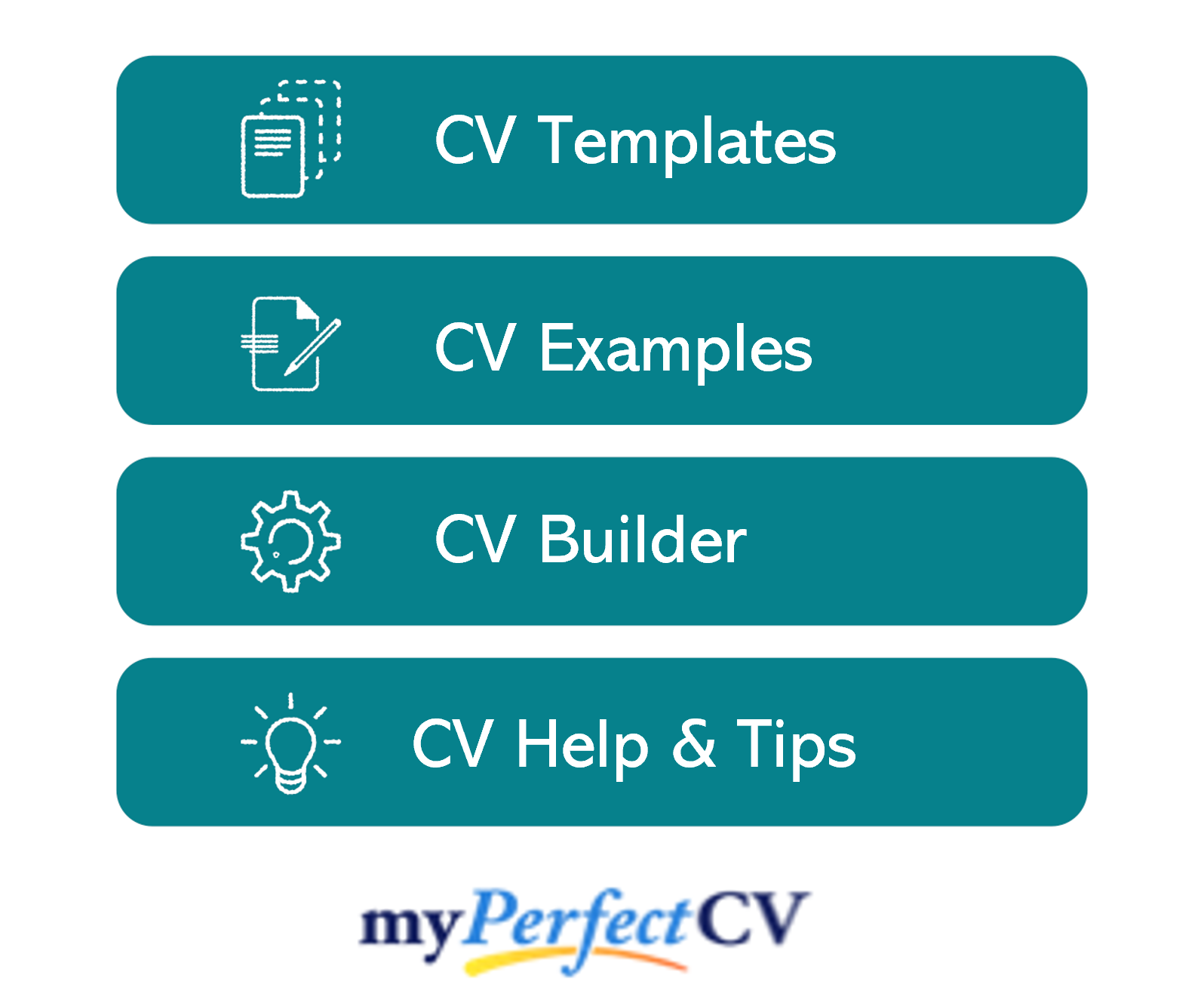 An interview-winning CV for a Aerospace Engineering Graduate role, needs to be both visually pleasing and packed with targeted content.
Whilst it needs to detail your experience, accomplishments and relevant skills, it also needs to be as clear and easy to read as possible.
Remember to research the role and review the job ad before applying, so you're able to match yourself up to the requirements.
If you follow these guidelines and keep motivated in your job search, you should land an interview in no time.
Best of luck with your next application!