Are you looking for a position as a waitress?
Then you need to effectively showcase your relevant skills and experience on your CV.
In this guide, we'll share 40 examples of key waitressing skills you should include if you want to increase your chances of being invited in for an interview.
We've also put together some detailed examples to inspire you.

Customer service skills

As a waitress, you'll be working with customers every day. Here are the key customer service skills you should highlight:
Relationship building – e.g. "Implemented a new customer loyalty scheme for our regular patrons that meant a free meal when they achieved 10 stamps on their card"
Patience – e.g. "Ensured polite and calm communication when dealing with customer complaints to find an amicable solution for both sides"
Positivity – e.g. "Upbeat and engaged waitress, committed to delivering a positive and enjoyable experience for all customers"
Conflict resolution – e.g. "Addressed any complaints swiftly and calmly, going the extra mile to offer customers alternative meals, refunds or vouchers to ensure a satisfactory conclusion"
Active listening – e.g. "Gathered feedback from customers, both in the restaurant and online, taking their notes and ideas into consideration to make positive changes"
Attentiveness – e.g. "Energetic waitress with over 6 years experience providing for customers, regularly checking in to find out what they want or need, and carefully attending to their requests"
Professionalism – e.g. "Served 20 global CEOs and founders at a very intimate private event, offering a professional and personalised level of service to these high-end clients"
Problem-solving – e.g. "Supported guests with food intolerances, taking them through the menu and ensuring the chef could put together a delicious meal that met their needs"
Stamina – e.g. "Completed 8-hour shifts on my feet, caring for and serving upwards of 100 people every evening"
Phone etiquette – e.g. "Communicated politely and effectively with customers over the phone to take bookings and answer queries"

Soft skills

Soft skills can be a great way to boost your CV, so consider including the following:
Attention to detail – e.g. "Double checking orders before they were sent to the kitchen to ensure any requested changes or allergy information was correctly recorded"
Teamwork – e.g. "Worked with an average of 8 to 10 wait staff on a daily basis to ensure all customers were cared for and no one was left waiting"
Collaboration – e.g. "Professional event waitress, able to work closely with event organisers and catering staff to ensure food service runs smoothly"
Multitasking – e.g. "Enthusiastic waitress able to manage the needs of multiple customers at any one time, including taking orders, delivering food and settling bills"
Learning agility – e.g. "Memorised changing daily specials along with any relevant alterations to the menu to relay this information to customers when required"
Organisation – e.g. "Professional and enthusiastic waitress, committed to helping customers have the best possible experience, whilst staying on top of orders, bills and cleaning"
Flexibility – e.g. "Regularly offered to switch shifts with a close colleague at short notice to help her fit work around her young children"
Resilience – e.g. "Event waitress with 5 years experience serving at large functions. Able to work well under pressure, as well as handling difficult or intoxicated patrons on a regular basis"
Emotional intelligence – e.g. "Understanding that some customers have different needs, whether that's as a result of allergies, disabilities or sensory issues, doing everything to cater to their needs and ensure the best possible experience"
Writing – e.g. "Taking orders down, ensuring my writing is legible and clear so the chef can easily understand the ticket and any requested changes to the meal"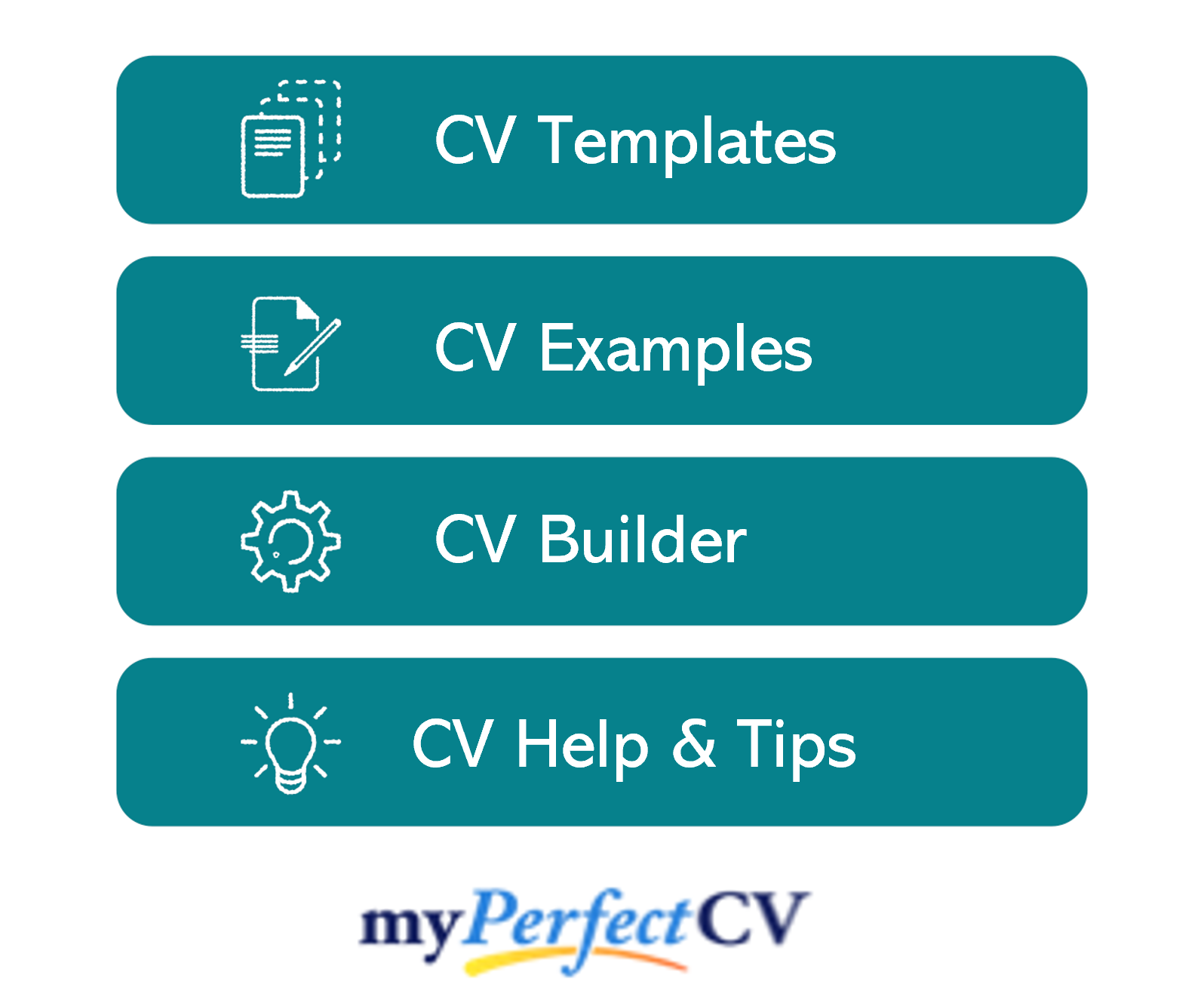 Sales skills

Part of being a waitress involves selling goods to customers and settling bills, so it's important to showcase your sales skills, including:
Communication – e.g. "Frequently and clearly communicated with customers, checking in to see if they wanted anything else to increase the chances of them buying more or coming back another day"
Product knowledge – e.g. "Passionate waitress with experience in fine dining and a good knowledge of wine; able to recommend the best food and wine pairings based on personal taste and daily chef specials"
Storytelling – e.g. "Through conversation, sharing anecdotes and personal experiences made recommendations to customers, leading to a 40% increase in the sale of drinks"
Persuasion – e.g. "Ensured that dessert menus were always presented to customers after their meal and regularly persuaded them to stay a little longer in order to increase sales"
Confidence – e.g. "Friendly and eloquent waitress able to confidently recommend items from the menu and share information to make sales on food and drinks"
Proactivity – e.g. "Regularly approached customers during their meal without being promoted to see if I could get them any additional drinks or food, helping to increase sales"
Point-of-sale systems – e.g. "Took card and cash payments at the till, accurately entering each order to ensure the correct price"
Upselling – e.g. "Recommended additional appetisers, sides and drinks to customers when taking orders to increase sales and revenue"
Responsibility – e.g. "Responsible for totalling up bills and ensuring correct payments"
Following up – e.g. "Conducted regular check-ins with customers to ensure they were satisfied and find out if there was anything else they needed"
Culinary/Kitchen skills

Here are some of the top culinary and kitchen skills that can help to boost your CV:
Cleanliness – e.g. "Frequently sanitised the bar, tables and kitchen work surfaces throughout the day in line with health and safety standards"
Food safety – e.g. "Achieved 95% in my Level 2 Food Safety training, the highest score on the course that day"
Adaptability – e.g. "Stepped in to help with food preparation in the kitchen when required, particularly when the kitchen team were short staffed"
Creativity – e.g. "Helped the kitchen staff with food preparation, trialling out new and aesthetically pleasing ways to present the food"
Detail-oriented – e.g. "Checked every meal against the ticket before taking the food to the table to ensure any changes were correct and any allergies or intolerances had been catered for"
Inventory management – e.g. "Tracking and managing inventory in both the bar and kitchen, placing orders with the relevant wholesalers at the end of each week"
Food preparation – e.g. "Following directions from the chef or cooking staff to prepare salads, sides and dishes ready to serve the main meal"
Cooking – e.g. "Handled basic cooking tasks to assist the chef, displaying knowledge of food and kitchen safety"
Time management – e.g. "Effectively managed orders, food preparation and delivered meals to ensure no customer waited too long for their food"
Passion – e.g. "Driven waitress, passionate about good food and looking for a position that allows me to develop my understanding of the catering industry and practise food preparation and basic culinary skills"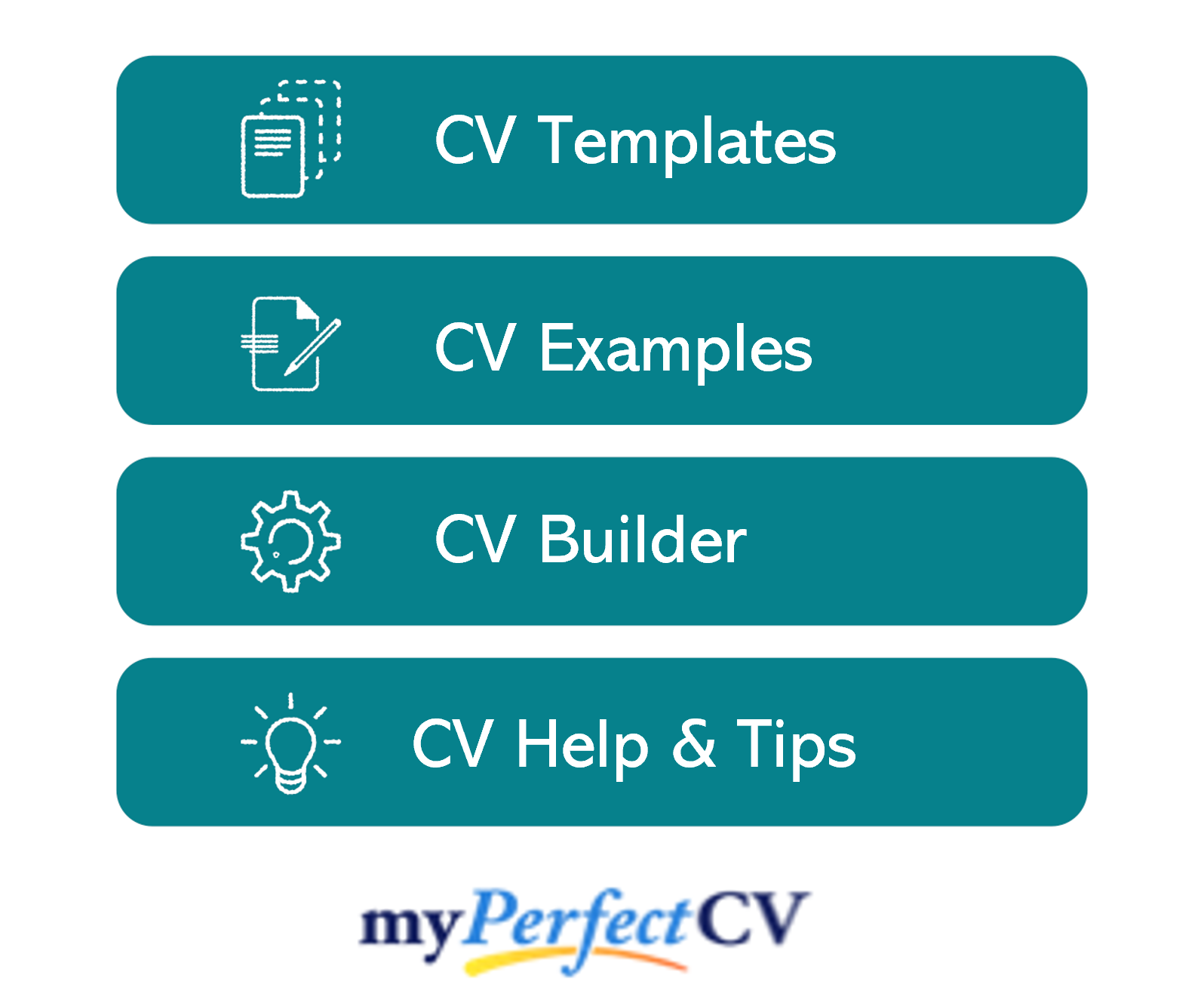 What are waitress skills?
If you're hoping to secure a waitressing role, you need to prove that you've got both the hard and soft skills to be successful in the role.
These are the skills that enable you to take orders, serve customers, support kitchen staff and manage your time well. This includes everything from interpersonal skills through to culinary skills and knowledge of food hygiene standards.
Why are waitress skills important?
Waitressing can be a very varied and fast-paced role and you'll be dealing with the general public on a daily basis. That is why it is so important that you have the transferable skills to communicate effectively, manage conflict and provide the best possible service.
You also need to make sure you can effectively multitask and keep yourself and others safe when handling food.
How to include waitress skills on your CV
Before you begin writing your CV, you need to review the job description to determine what the employer is looking for. Once you've done that, you can make a list of the relevant skills you possess.
You can add these to your key skills section, but for maximum impact, you should give context to your skills in your profile and work experience sections. Here's how to do that.
In your CV profile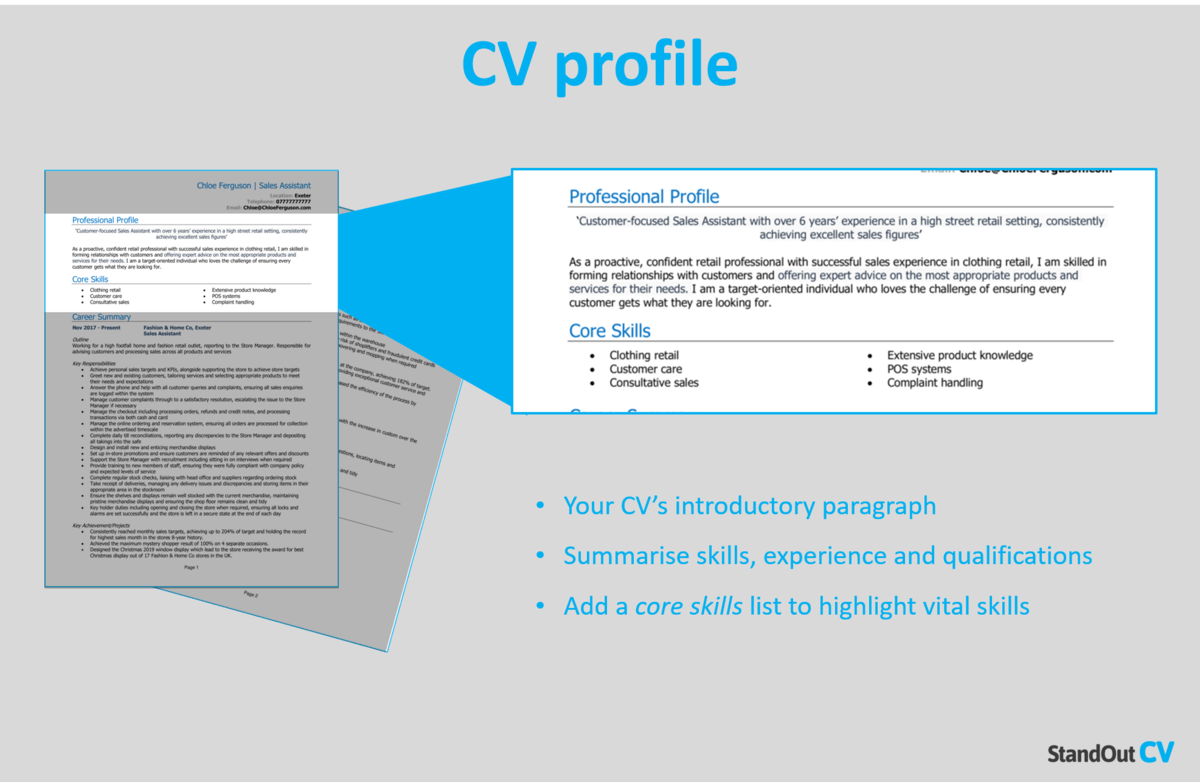 Your CV profile is your chance to introduce yourself to the recruiter and convince them to keep reading the rest of your application. That is why you should use this section to highlight your most impressive skills and achievements.
Again, you should use the job description to determine which skills are most important to the employer and tailor your profile to include the core skills you possess.
In your jobs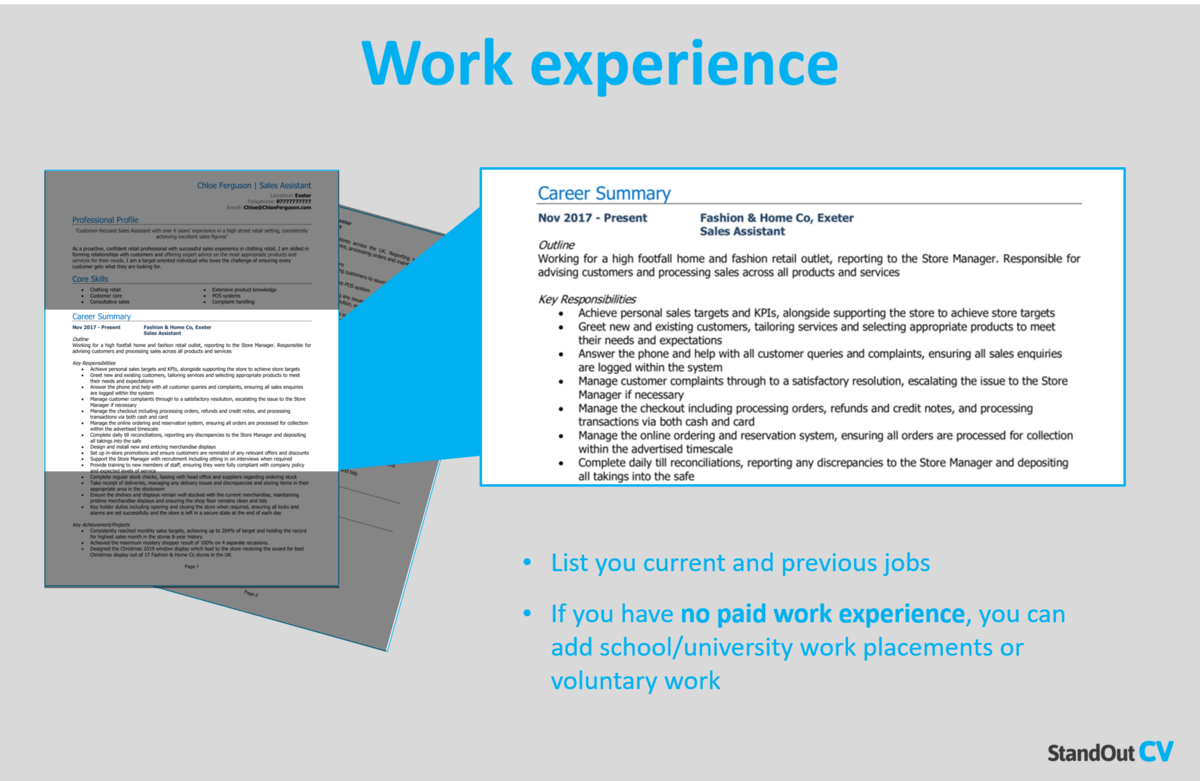 Your work experience section is another great opportunity for you to showcase your skills, as well as how you have applied them in past roles. This will show the recruiter how you can add real value to the business.
As you list your past waitressing (or relevant) positions, be sure to use action verbs to set out your key responsibilities and achievements. You can also use adjectives to quickly grab the recruiter's attention.
Just be careful that you don't simply list your day-to-day tasks. You need to expand on these using facts and figures to prove how you made a difference.
What to avoid
We've given you lots of information and ideas about what to include on your CV, so now we'll share some tips on what to avoid.
As we've said, you should avoid simply listing out your daily responsibilities, but it's also important that you avoid clichés and buzzwords as much as possible. Always think about how you would describe yourself in real life. If you wouldn't say it in person, don't write it on your CV.
Finally, make sure that you don't list any irrelevant skills or those that you don't possess. Even if you feel that your CV is a little sparse, you should never lie. This can land you in hot water further down the line.