You're organized, knowledgeable, analytical, and creative; the list goes on and on. That's why you're perfect for a career in a project management office (PMO).
But in order to secure your next PMO position, you need a resume that reflects this impressive skill set and is as balanced and strategic as you are.
For tips and advice on how to create such an impressive application (as well as a PMO resume example to inspire your own) check out our guide below.
Contents
| | |
| --- | --- |
| How to write your PMO resume | |

PMO Resume Example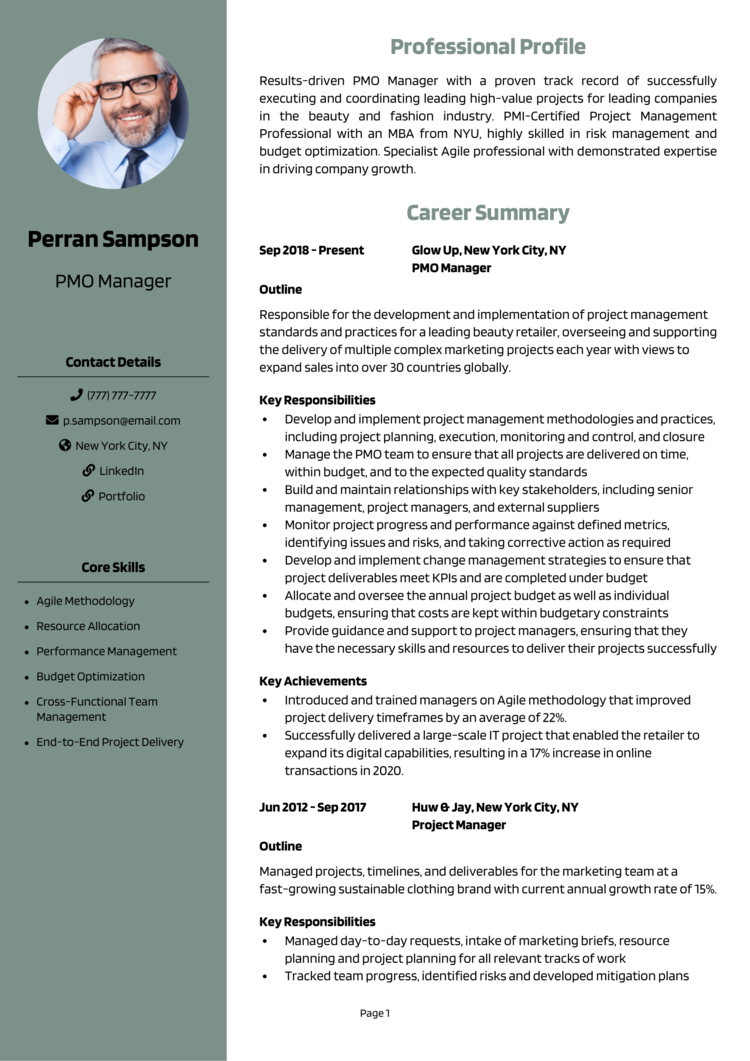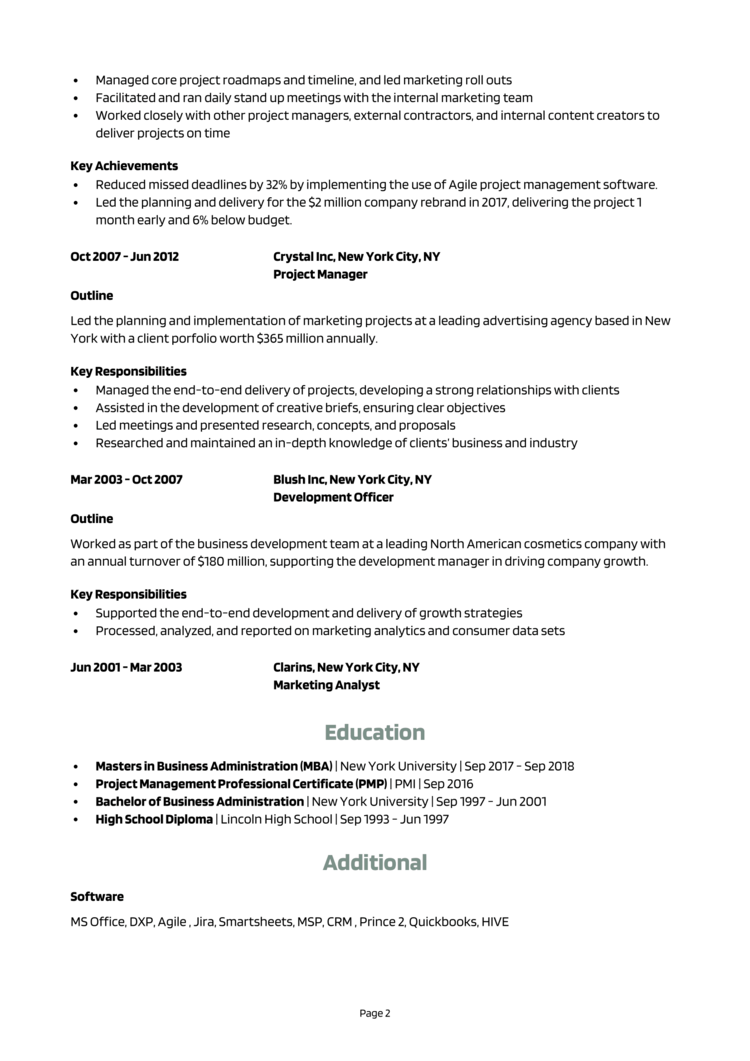 This PMO resume example shows you the most effective layout for a resume in today's job market, along with the type of content you need to include.
Stick closely to these guidelines as you write your own resume, to boost your chances of getting lots of responses, interviews and job offers.
Now lets dive into the details of how you write your own eye-catching resume…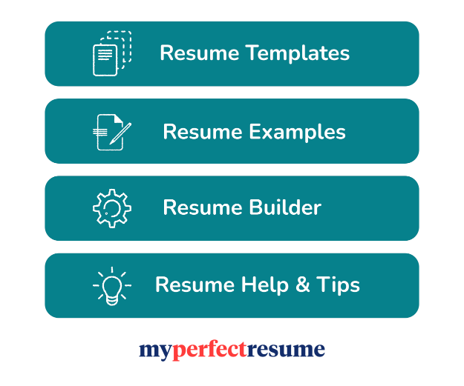 PMO resume layout and format
Your resume layout and format will play a big role in helping hiring managers to take notice of your resume and stay glued to it.
Shoot for a simple yet professional look to ensure you make a strong first impression, and organize the page in a way that is easy for readers to digest the information.
The following formatting tips should help.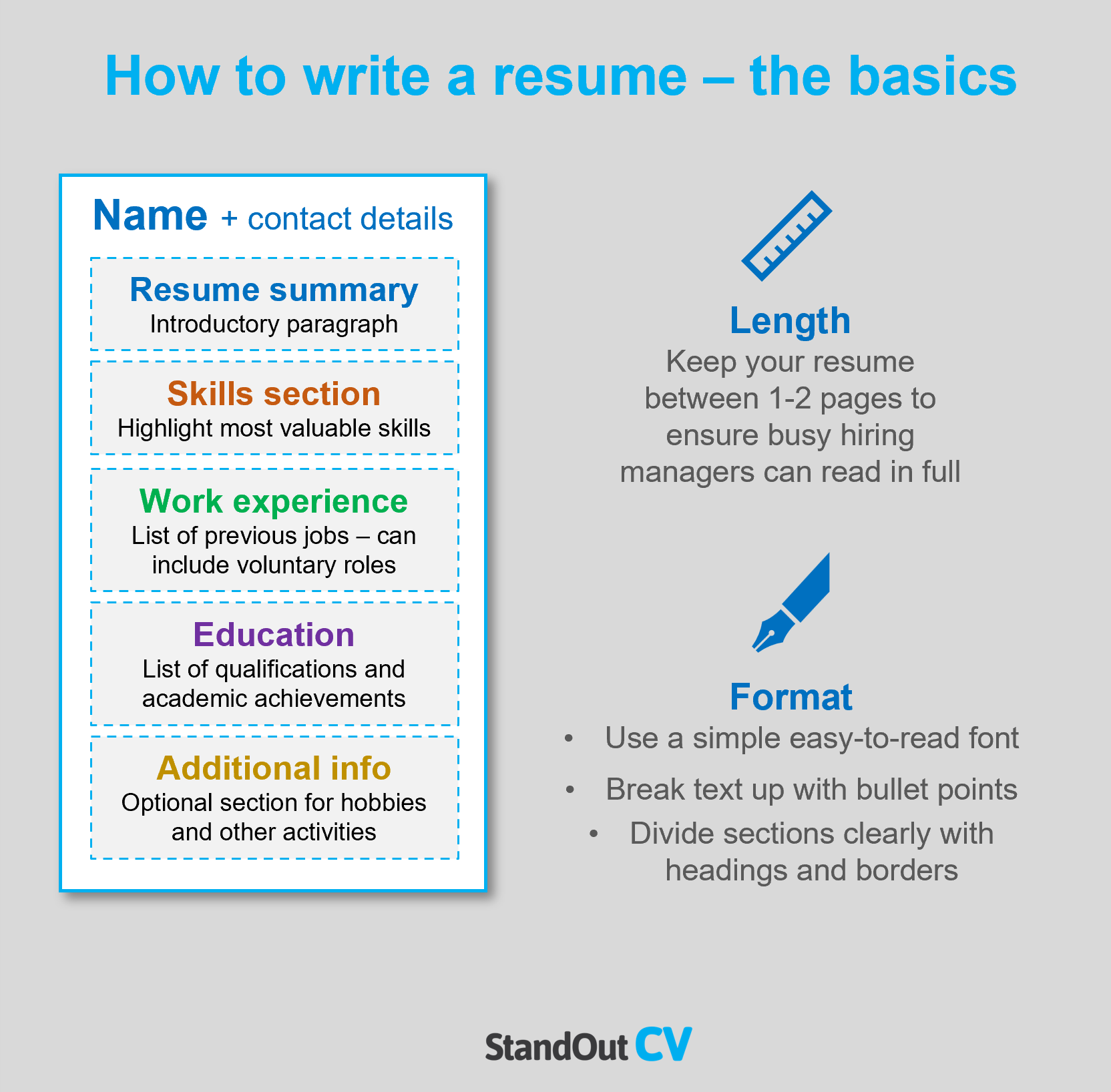 Formatting your resume
Length: To ensure that recruiters will read all of your resume, limit its length to 2 pages – as they someteimes read hundreds of resumes daily.
Font & readability: Complex fonts are a readers' worst nightmare and will leave recruiters struggling to understand your message. Use a clear simple lean font in a color that stands out against the page, and break your text up with bullet points to make the content easily digestible.
Layout: A well-designed resume is not just visually pleasing, but it must also be functional. To achieve a functional design, use bold headings and borders to separate the content into clear sections.
Photos: While adding a photo to your resume is not mandatory in the USA, it can be beneficial if you are applying to organizations in creative industries.
Quick tip: Achieving a professional look for your resume can be difficult and time-consuming. If you want to create an attractive resume quickly, try our partner's Resume Builder and use one of their eye-catching resume templates.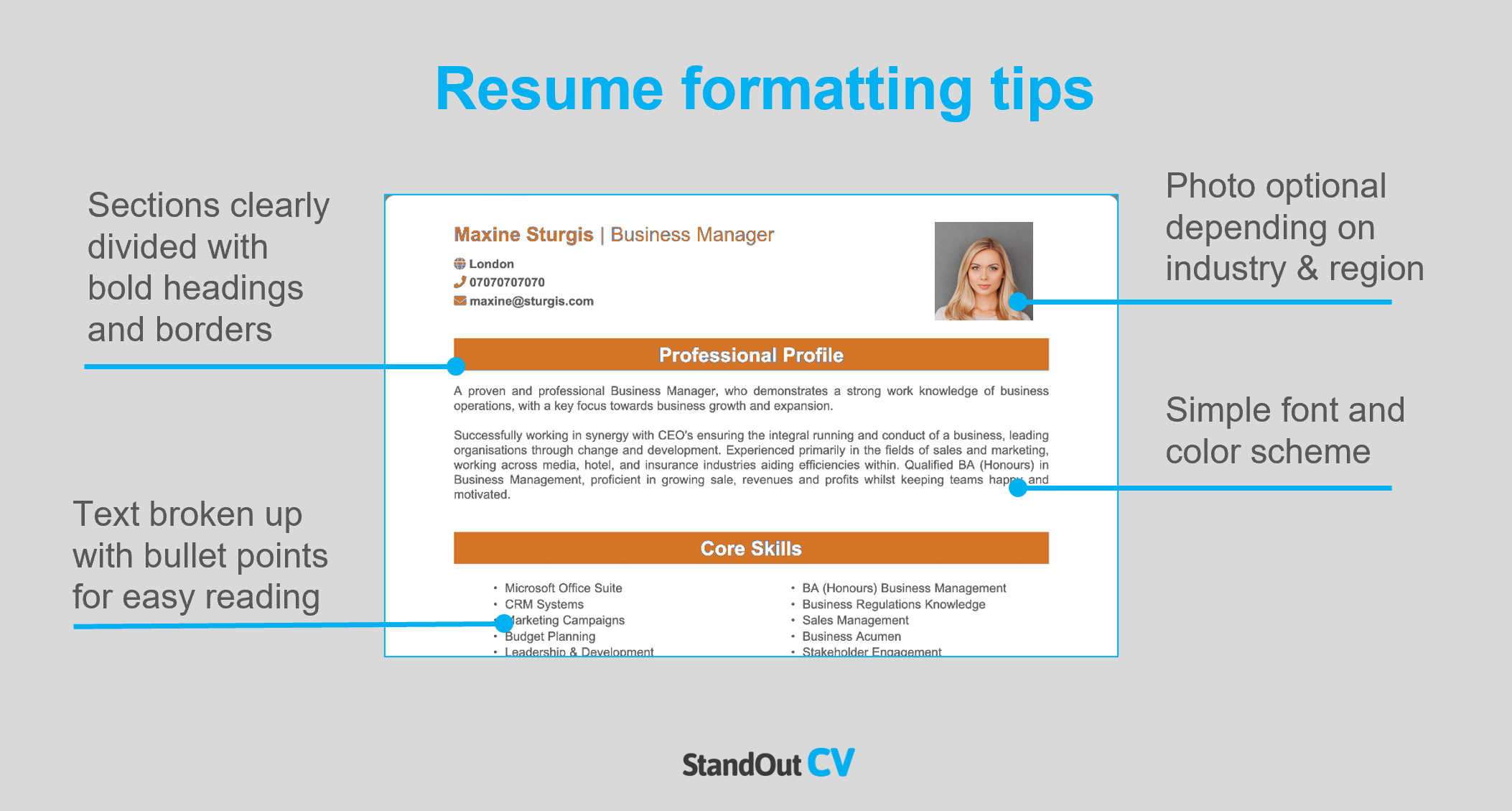 Resume layout
Your resume should include the following sections to give recruiters the information they require:
Name and Contact Details – Place your contact information at the top of your resume to make it easy for employers to get in touch with you.
Resume Summary – Write a brief introduction at the beginning of your resume that summarizes your most important qualifications and highlights why you are the ideal candidate for the job.
Skills Section – Include a concise list of your most relevant and impressive skills to quickly grab the attention of potential employers.
Work Experience – List your previous work experiences in reverse chronological order, including any volunteer work or college placements.
Education – List your educational qualifications and any professional training you have received.
Additional Information – This section is optional, but you can include details about your interests, hobbies, or any other relevant information that can make you stand out from other applicants.
Here's what to add to each section of your PMO resume.
Contact Details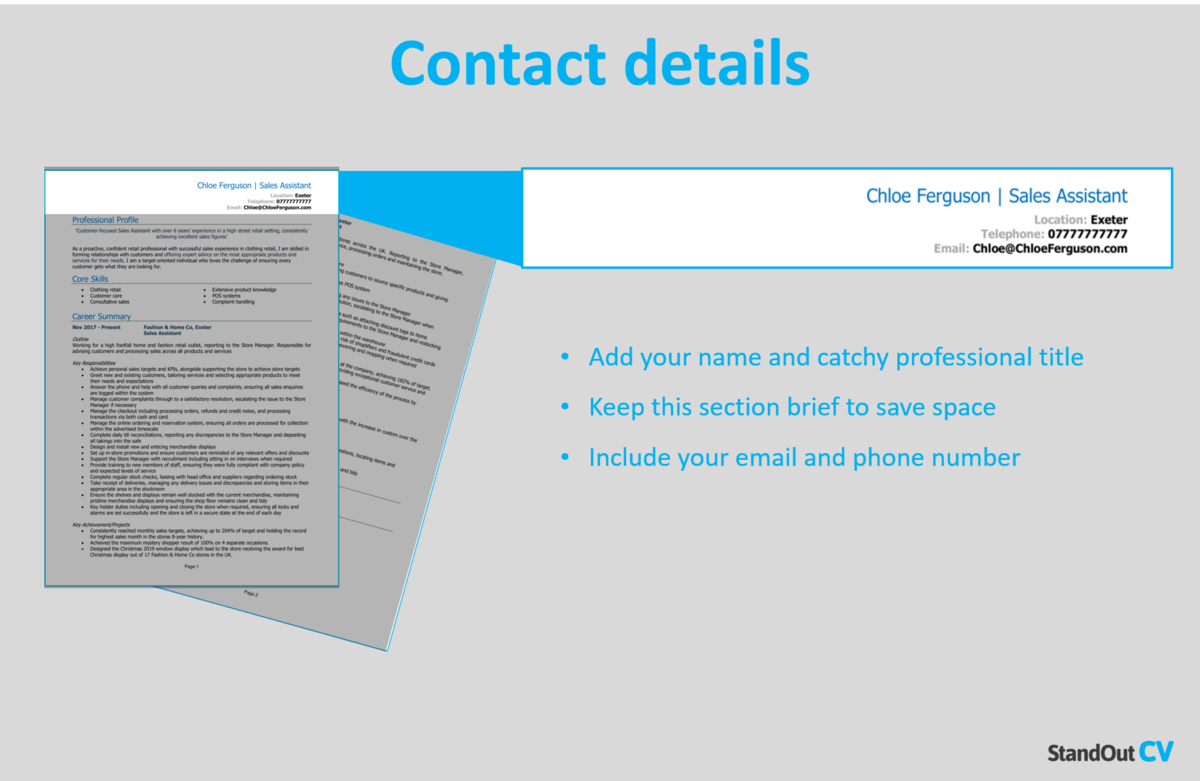 Add your name and contact details to the very top of your resume, making it easy for recruiters to get in touch
Name and profession title
Cell phone number – or another number you can answer quickly
Location – Add your local area such as San Diego or New York – not your full address as that will take up too much space.
Email address – Use your name or close variation – no nicknames from high school.
You can add a link to your LinkedIn profile if you have one – you do not need to include personal details like date of birth or marital status.
PMO Resume Summary
Create a strong opening for your resume by adding a compelling summary to the top that highlights your most valuable skills and experience.
This short but important paragraph is designed convince recruiters that you're the perfect candidate for the job and entice them to read more of your resume.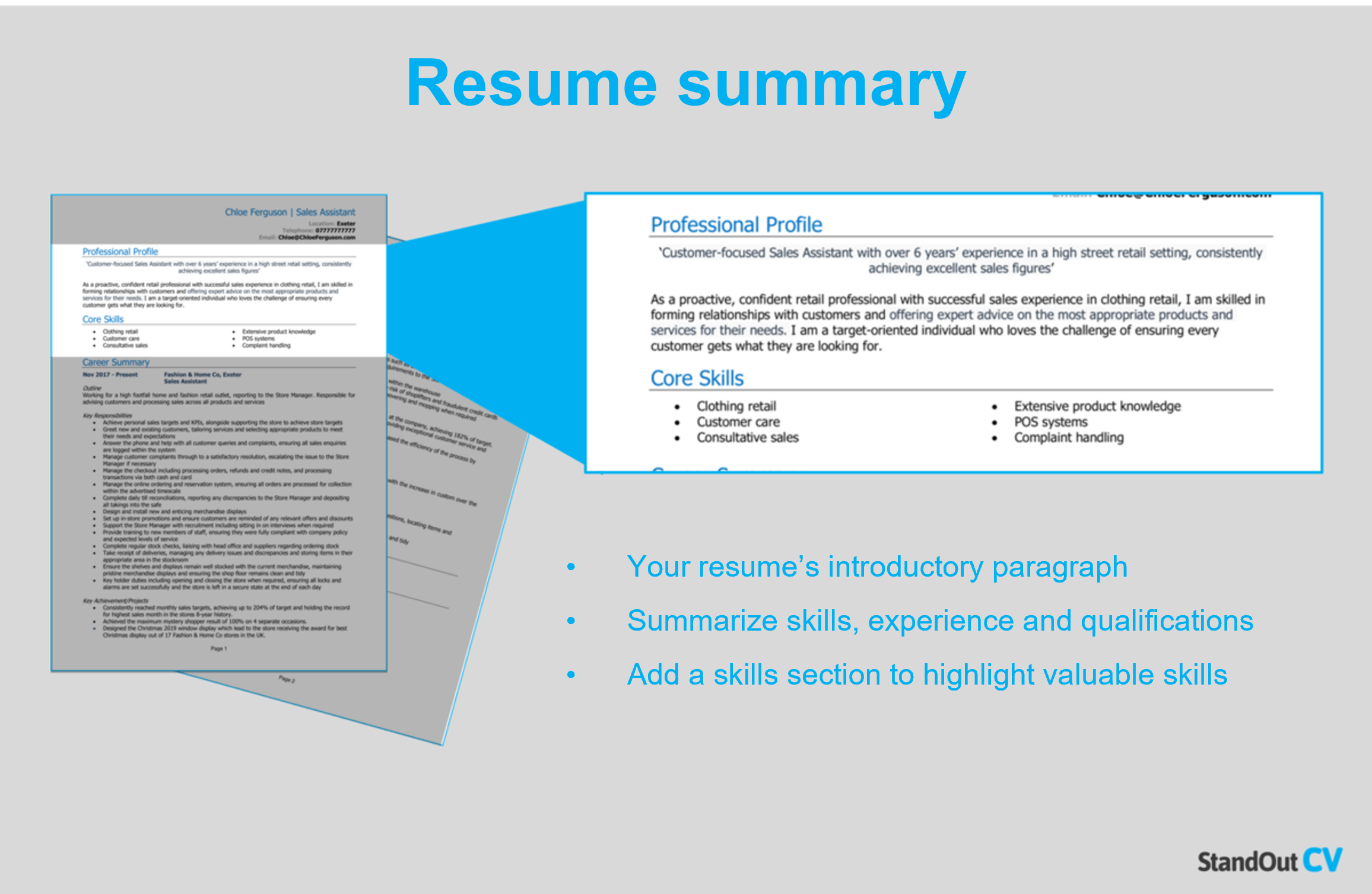 How to create a resume summary that will excite recruiters:
Keep it short: Aim for a short punchy paragraph of 4-7 lines. This is just enough info to showcase why you'd make the perfect hire, without going into excessive detail and overwhelming busy recruiters at such an early stage in the resume.
Tailor to target jobs: To make your resume more relevant to your target jobs, analyze the job description and include as many matching skills as possible.
Avoid using cliches: Recruiters look for facts in resumes, such as hard skills and qualifications – so, leave out the meaningless cliches like "hard worker who works well in a team and individually"
PMO resume summary example
Results-driven PMO Manager with a proven track record of successfully executing and coordinating leading high-value projects for leading companies in the beauty and fashion industry. PMI-Certified Project Management Professional with an MBA from NYU, highly skilled in risk management and budget optimization. Specialist Agile professional with demonstrated expertise in driving company growth.
What to include in your PMO resume summary?
Summary of your experience: Provide an overview of the type of work you have done in the past and the impact you have made at previous employers.
Relevant skills: To quickly showcase your suitability for PMO (Project Management Office) jobs, ensure that your summary emphasizes your most relevant skills to the jobs you are applying for.
Qualifications: If your job requires any qualifications such as a professional course or a college degree, mention it briefly in your summary.
Quick tip: Choose from hundreds of pre-written summaries across all industries, and add one to your resume with one-click in our partner's Resume Builder. All written by recruitment experts and easily tailored to suit your unique skillset and style.
Core skills section
Underneath your summary, write a core skills section to make your most relevant skills jump off the page at readers.
It should be made up of 2-3 columns of bullet points of your relevant skills.
Before you do this, look over the job description and make a list of any specific skills, specialisms or knowledge required.
Then, make sure to use your findings in your list. This will paint you as the perfect match for the role.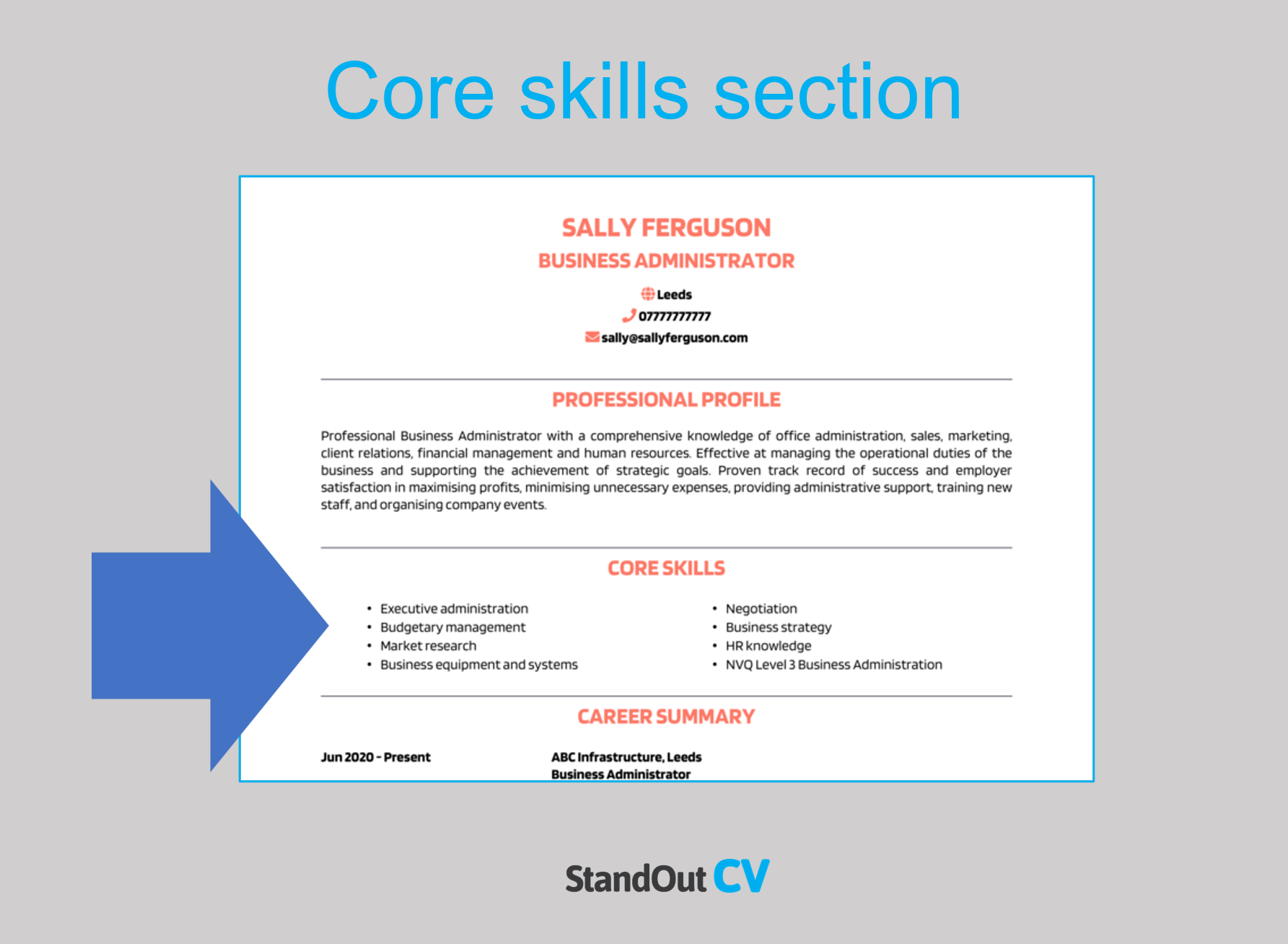 Best skills for your PMO resume
Project Management Methodologies – Utilizing project management methodologies such as Agile, Scrum, Waterfall, or PRINCE2, to effectively plan and execute projects.
Project Planning and Scheduling – Creating detailed project plans, defining milestones, and developing project schedules to ensure timely delivery of project outcomes.
Budget Management – Creating and managing project budgets, tracking expenses, and ensuring projects are delivered within allocated financial constraints.
Risk Management – Identifying project risks, assessing their potential impact, and developing risk mitigation strategies to minimize project disruptions.
Stakeholder Management – Engaging and collaborating with stakeholders at all levels, ensuring clear communication and alignment throughout the project lifecycle.
Project Reporting – Generating and presenting project progress reports, status updates, and key performance indicators (KPIs) to management and stakeholders.
Quality Management – Utilizing knowledge of quality assurance processes to ensure that project deliverables meet the required standards and expectations.
Resource Allocation – Optimizing resource utilization, allocating tasks to team members, and monitoring their workload to maintain project efficiency.
Change Management – Utilizing knowledge of change management principles to facilitate smooth transitions during project implementation and manage resistance to change.
Project Documentation – Maintaining comprehensive project documentation, including meeting minutes, action items, and project artifacts, to ensure project history is well-documented for future reference.
Quick tip: Our partner's Resume Builder contains thousands of in-demand skills for every profession that can be added to your resume in seconds – saving you time and greatly improving your chances of landing job interviews and getting hired.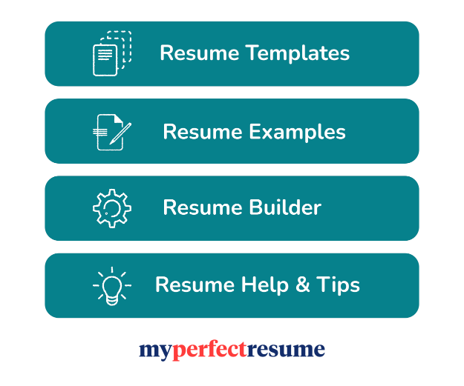 Work experience
Once you've got recruiters interested with your impactful summary, your work experience is where the real detail will lie.
Lay out your previous jobs from current to oldest, detailing what you contributed and achieved in each one.
If you're highly experienced you can cut this section down to your most recent few years of work, but if you are junior you can bulk this up with voluntary work and college placements.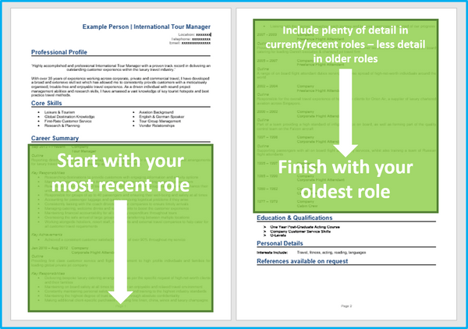 Structuring your jobs
It's easy to overwhelm readers when writing about a job you have been doing for years or even months.
Break the information up like this to keep it simple for recruiters to understand.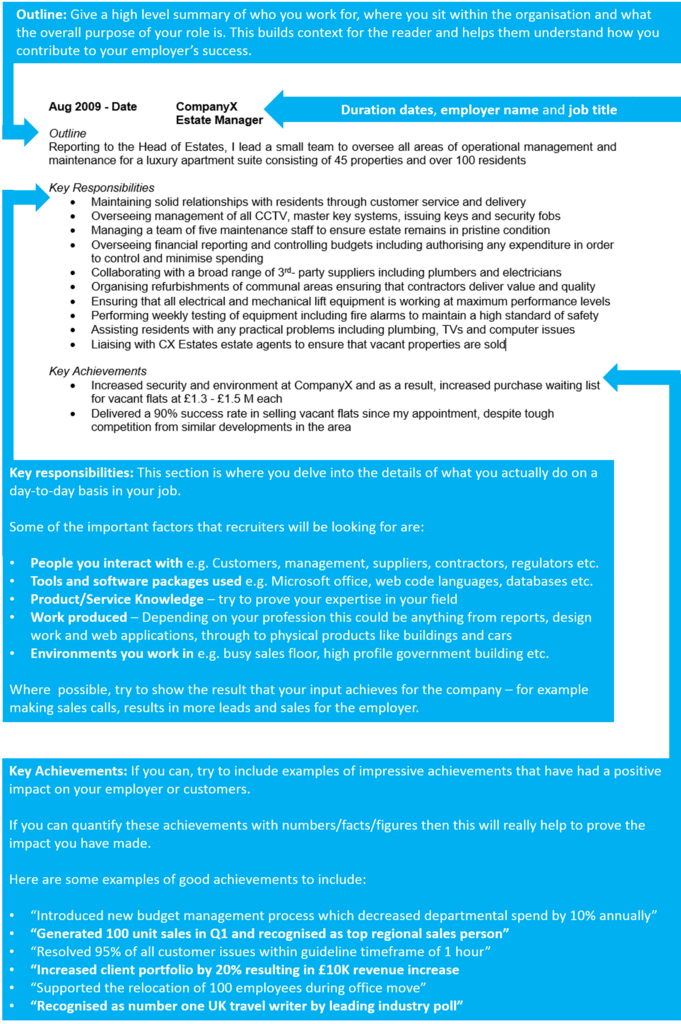 Job outline
Kick off each role with a high-level overview to summarize the focus of the job, what the organization/department does, and how you fit into the bigger picture.
Key responsibilities
Next, write up a punchy list of your daily duties and responsibilities, using short bullet points.
Describe how you apply your skills and contribute to the running of the employer's business – highlighting skills which are applicable to your target jobs.
Key achievements
Finish each role by highlighting some impressive achievements you made whilst in the role.
Anything that benefited the employer can be included from making financial savings, to winning new customers.
Quantify your achievements with facts and figures if you can, e.g. "reduced call wait time by 10%"
Example job for PMO resume
Outline
Responsible for the development and implementation of project management standards and practices for a leading beauty retailer, overseeing and supporting the delivery of multiple complex marketing projects each year with views to expand sales into over 30 countries globally.
Key Responsibilities
Develop and implement project management methodologies and practices, including project planning, execution, monitoring and control, and closure
Manage the PMO team to ensure that all projects are delivered on time, within budget, and to the expected quality standards
Build and maintain relationships with key stakeholders, including senior management, project managers, and external suppliers
Monitor project progress and performance against defined metrics, identifying issues and risks, and taking corrective action as required
Quick tip: Create impressive job descriptions easily in our partner's Resume Builder by adding pre-written job phrases for every industry and career stage.

Education section
Towards the bottom of your resume, add your education section.
Here you should list your professional qualifications and academic record, such as high school diplomas or college degrees.
If you have lots of work experience, you can keep this section brief (because recruiters will be more interested in your career. If you have little/no experience then you should bulk this section up with plenty of detail.
Additional information
The additional info section is optional but can be useful if you have anything else to add that could benefit your application.
For example, you may have some hobbies and interests that are relevant to your job – or you might have awards or publications to shout about.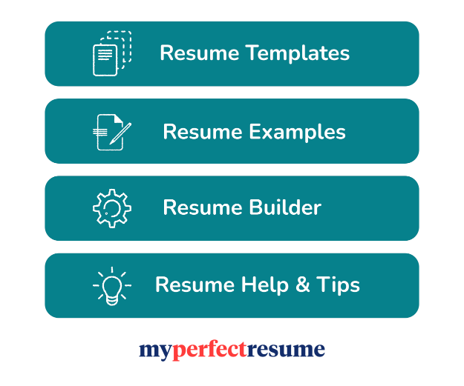 Writing your own winning PMO resume
Crafting a strong PMO (Project Management Office) resume can be a daunting task, but implementing the steps outlined above will significantly increase your chances of securing multiple interview opportunities.
Good luck with your job search!