Transferable skills are a set of core skills that you can use in any job, no matter your title or industry.
These skills are the ideal way to show a potential employer why you'd be great for the role, even if you don't have the industry-specific skills they are looking for.
To help you make the most of these skills, we've provided 51 impressive transferable skills – with examples – so you can give your CV an instant boost.

Essential transferable skills

Transferable skills are important in every role you apply for. However, there are some core skills that employers deem to be more essential than others, and these include:
Problem solving – e.g. "Implemented a new customer service process to reduce the amount of order mistakes and reduce waiting times"
Accountability – e.g. "Managed a team of 5 junior sales assistants, helping them to hit monthly targets to ensure larger business goals were being met"
Analysis – e.g. "Identified a problem with the navigation bar on the company website and implemented changes to ensure a better user experience"
Communication – e.g. "Monitored the customer service desk, responding to customer queries and complaints both over the phone and in-person"
Creativity – e.g. "Designed the new company logo and website to make it more eye-catching and ensure brand consistency"
Motivation – e.g. "Set my own weekly targets to ensure I was on track to meet larger KPIs, resulting in a promotion after just 8 months"
Emotional intelligence – e.g. "Volunteered to stay late and help a colleague who was becoming increasingly overworked, to ensure they met their deadline"
Flexibility – e.g. "Arranged Zoom meetings to accommodate those working remotely, so everyone was kept up to date on the latest project"
Willingness to learn – e.g. "Participated in a training course for the company's new project management platform so I could then teach the rest of the department"
Time management – e.g. "Managed 3 large-scale Cloud projects, completing all of these at least two weeks ahead of the deadline"
Multitasking – e.g. "Served an average of 35 tables per shift, taking orders, accepting payments and ensuring the best possible customer experience"

Teamwork transferable skills

Employers want their employees to be able to work together effectively and achieve goals as a team. Therefore, you need to showcase your teamwork skills, for example:
Written communication – e.g. "Prepared and circulated a weekly round-up email to update all 10 team members on the status of each project/task"
Public speaking – e.g. "Shared ideas in the weekly team meetings, contributing ideas towards the spring and summer advertising campaigns"
Brainstorming – e.g. "Implemented a new monthly brainstorming session where the team could come together to share and discuss ideas"
Collaboration – e.g. "Collaborated with the marketing department to help them create detailed buyer personas that would drive future campaigns"
Negotiation – e.g. "Mediated a meeting of junior level waiting staff, helping them to reorganise or swap shifts to better fit around their individual upcoming exams"
Listening – e.g. "Circulated an employee survey asking for feedback on how the latest project was managed, to highlight any areas of strength and weakness"
Conflict resolution – e.g. "Listened carefully to 3 team members with opposing views, before finding an amicable way to incorporate aspects from each of their ideas"
Reliability – e.g. "Worked overtime on design initiatives to ensure they were ready for the tech team to take over by the agreed date, so they could deliver to the client on time"
Respect – e.g. "Encouraged co-workers to speak up, express their opinions and share their ideas in the monthly feedback meeting"
Empathy – e.g. "Arranged regular catch-ups with a colleague who was struggling with their workload, actively listening to them and helping to delegate tasks"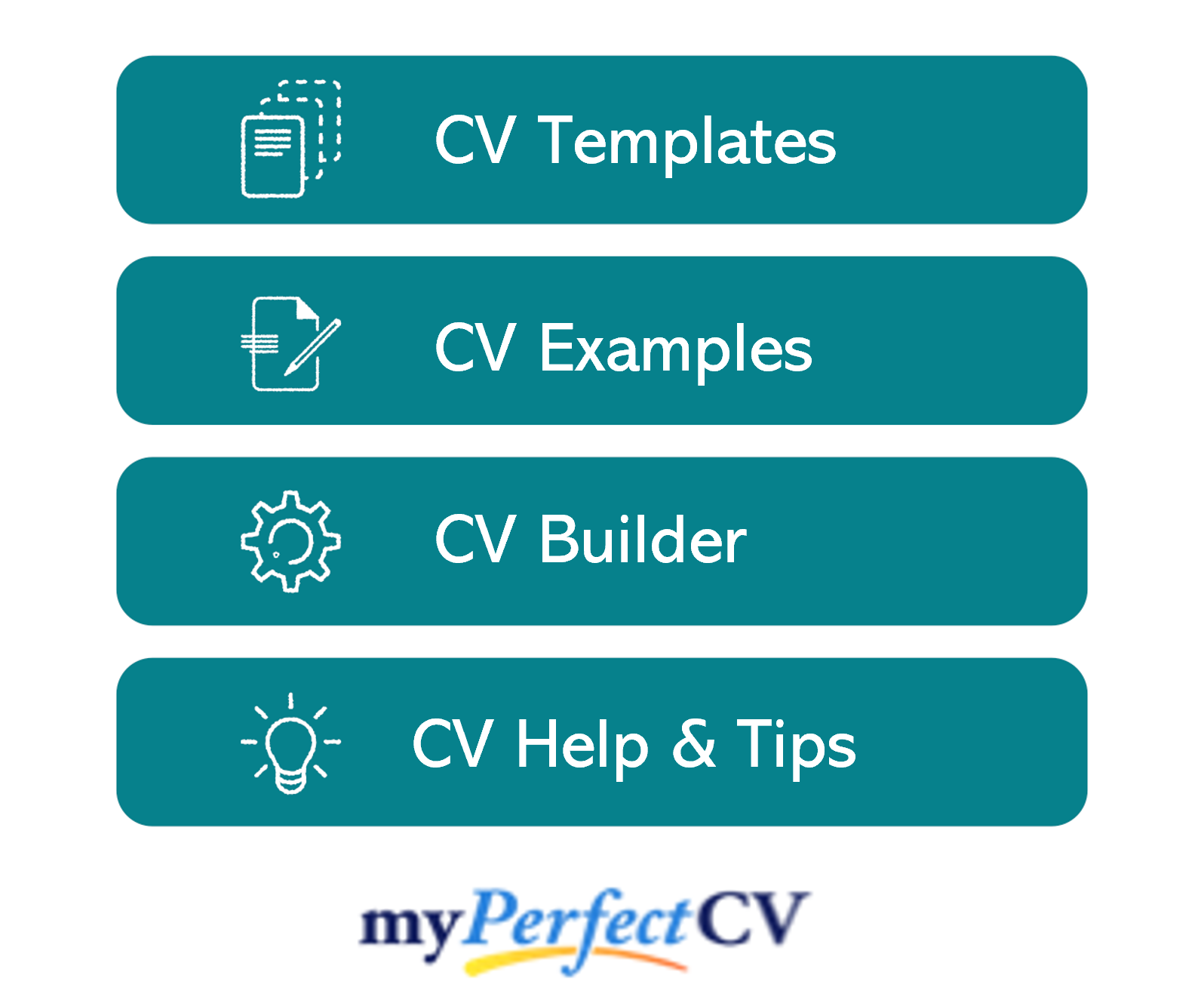 Technology transferable skills

Although you are not expected to be a technical expert, in today's digital world, every employee should have basic technical skills. These might include:
Email – e.g. "Created rules in Outlook to better organise my inbox and ensure no emails went unanswered"
Spreadsheets – e.g. "Entered data from an employee feedback survey into a spreadsheet so the HR team could analyse the findings"
Troubleshooting – e.g. "Recognised that several computers were running slowly and encouraged every member of the team to run relevant updates and restart their systems"
Database – e.g. "Managed the employee database, setting up reminders for employee reviews, anniversaries and promotions"
Word processor software – e.g. "Oversaw the company's writers network of 20 guest writers, editing and giving feedback through tracked changes on Word"
Presentation skills – e.g. "Created and presented the autumn budget to the senior management team using clear and concise graphs on PowerPoint"
Keyboard shortcuts – e.g. "Used the screengrab shortcut to create a quick step by step guide to help new starters get to grips with the company intranet"
Social media skills – e.g. "Proficient in using LinkedIn and Facebook groups to connect with relevant industry leaders and keep up to date on the latest trends"
Web navigation – e.g. "Used filters on Google to search for and find the most up to date and relevant news stories from the industry"
Video conferencing – e.g. "Utilised Microsoft Teams to ensure everyone could take part in virtual team collaboration sessions, even when working remotely"
Management transferable skills

Whether you're in a management position or not, there are lots of times when you'll be required to oversee or lead others. As such, it's important to highlight key management skills like:
Leadership – e.g. "Led the way for a new flexible working scheme that increased employee satisfaction by 25%"
Motivation – e.g. "Motivated the team to attend relevant industry events to drum up quality leads, seeing sales increase by 10% in the last quarter"
Coaching – e.g. "Coached the communications team on how to liaise with top journalists, leading to media coverage in some of the nation's biggest publications"
Delegation – e.g. "Mobilised a team of 4 project managers to oversee some of the company's biggest marketing initiatives and used a weekly reporting process for updates"
Trustworthiness – e.g. "Worked closely with the team to ensure that not only were deadlines being met, but often clients received their projects early"
Decision making – e.g. "Planned and executed the move from manual data entry to fully automated systems within the accounting team"
Honesty – e.g. "Provided open and honest monthly feedback to direct reports, helping them to set goals for the month ahead"
Dependability – e.g. "Assisted a colleague who was struggling to get to grips with the new project management platform, offering them several training sessions"
Confidence – e.g. "Spearheaded a research project on the internal skills gap before presenting my findings to the senior management team"
Relationship management – e.g. "Collected and analysed feedback from over 50 employees, identifying areas where the business could do more to support them"
Support transferable skills

Employers want a happy, friendly, and above all else, a helpful workforce that supports one another and works as a team. This is why it is important to show transferable skills such as:
Diary management – e.g. "Managed the CEOs diary, booking meetings and appointments and always setting reminders, so they didn't miss anything"
Administration – e.g. "Handled administrative tasks such as responding to emails, preparing documents and answering upwards of 25 calls a day"
Data entry – e.g. "After each corporate trip, gathered receipts from the attendees and added the amounts into an expenses spreadsheet so they could claim it back"
Minute taking – e.g. "Offered to take minutes and type out notes from the last corporate presentation to assist those who were unable to attend"
Planning – e.g. "Planned a fun and detailed itinerary for 3 sales associates who were attending an industry-event over the weekend"
Organisation – e.g. "Organised a company-wide social event to boost morale and encourage different teams to get to know one another better"
Attention to detail – e.g. "Checked over all paper invoices and receipts for errors before entering them into the database, with 98% accuracy"
Positivity – e.g. "Inspired the team to have a fun and productive brainstorming session when they weren't feeling very creative"
Critical thinking – e.g. "Reviewed each task within the wider project to set realistic, individual deadlines and rank these in order of priority"
Coordination – e.g. "Organised and coordinated a team of 35 waiting and kitchen staff when the restaurant catered for its biggest wedding to date"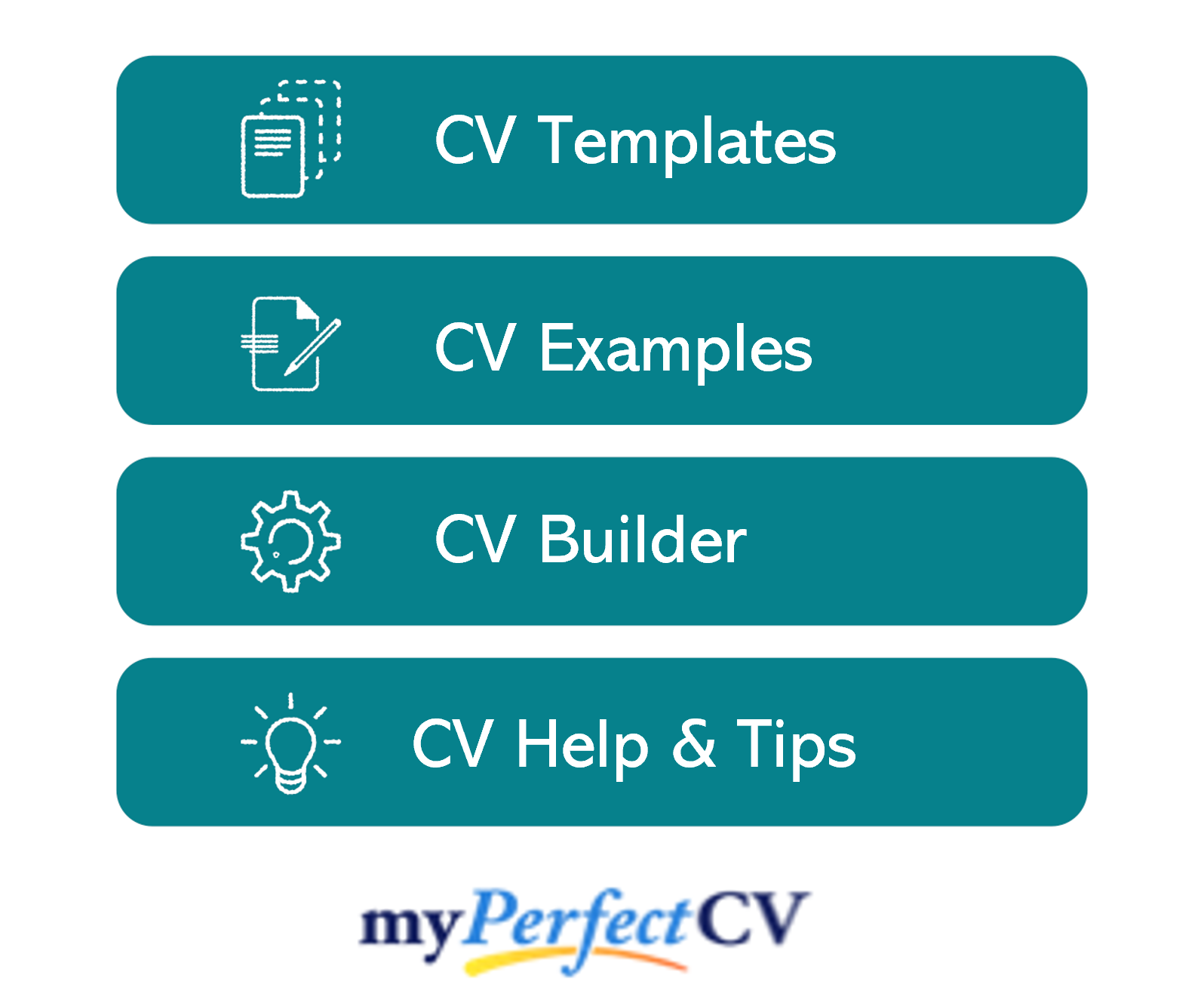 What are transferable skills?
Transferable skills, as the name suggests, are a core set of skills that can be transferred from one job to another, regardless of the position or industry you are in.
Essentially, these skills are independent of the job function and are often just as important as your technical skills.
These are soft skills that are gained over time, typically as we move through life working, learning and interacting with others. They are strengthened through experience, hobbies, volunteering or even just being at home.
Everyone has some transferable skills to speak of, whether they realise it or not, and these continue to strengthen over time.
Why are transferable skills important?
Although hard skills are important, transferable skills are also incredibly valuable to employers for a number of reasons.
Firstly, transferable skills can show that you're good at communicating and working with others. They also show adaptability, flexibility and other important qualities that employers are looking for in the right candidate.
They are your chance to show the employer why you'd be a good fit for the role and what you can bring to the company.
Plus, the fact that transferable skills are important in every position means they can help you to land a job even if you don't have relevant industry experience.
How to include transferable skills on your CV
It's important that you highlight your transferable skills on your CV – but you need to know how to do this effectively. There are several ways to add your skills to your CV, including:
In your CV profile
Your personal statement is an introduction to who you are, and it is your chance to grab the recruiter's attention. This makes it the ideal place to shout about any of the key transferable skills you have that make you a perfect fit for the role.
The best thing to do is to read through the job description and take note of the key transferable skills the employer is asking for. That way, you can highlight these in your personal profile section, just like they have done in the example CV below.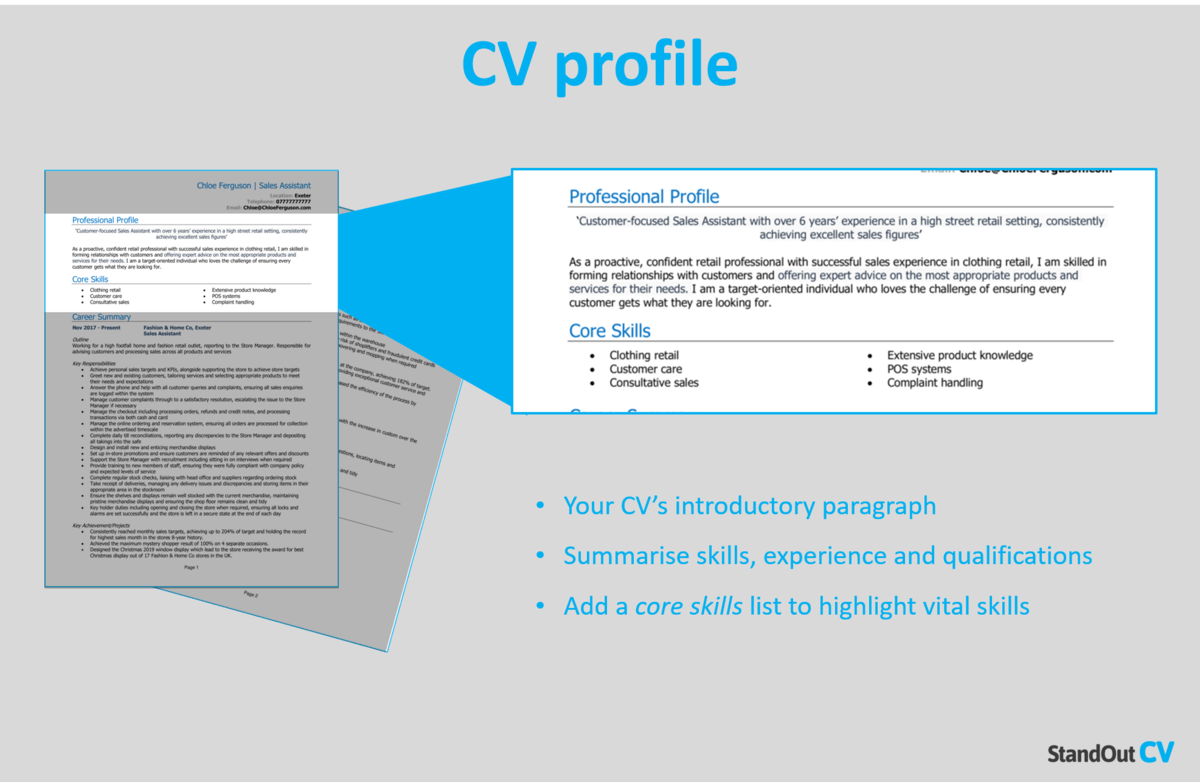 In your jobs
In your employment history, you will outline any relevant past positions you've had, including internships, part-time positions and volunteer work. This is your chance to briefly outline your key responsibilities, including any transferable skills you used.
You should also give specific details of how these transferable skills helped you to get real results, quantifying these where possible. This might look a little something like this: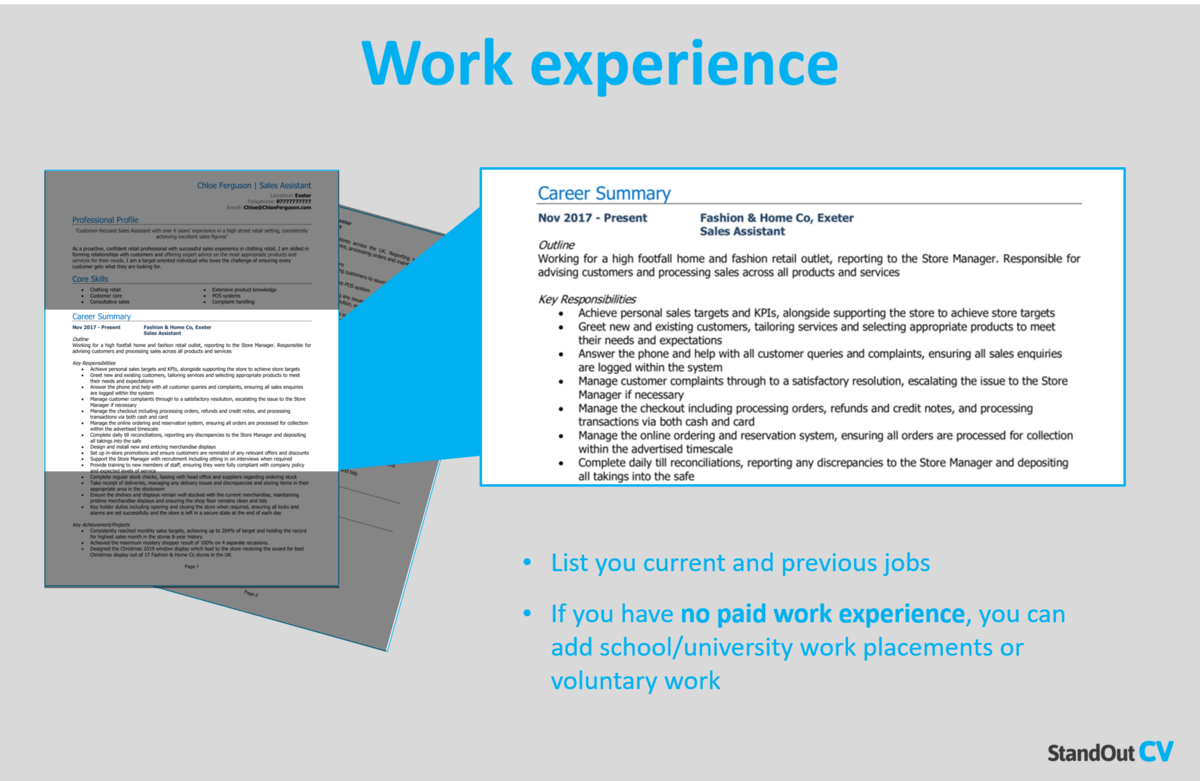 In your skills section
Finally, below your personal profile you have the opportunity to create a dedicated key skills section. This should showcase any of the hard skills you have that are important to the role, as well as giving you a chance to highlight your most important transferable skills too.
It's a good idea to use bullet points to break these up and make it easier for the recruiter to quickly see why you're a good match.