No matter what industry you work in and what job you're applying for, soft skills will always be in high demand.
That is why you need to include plenty of relevant soft skills on your CV.
Find out how to showcase your soft skill set effectively, using our detailed guide below, complete with 50 examples of key soft skills and how to include them.

Essential soft skills

There are some soft skills that are essential in any role – So, prove you're a good fit by including these widely used transferable skills:
Communication – e.g. "Created simple data visualisations and a detailed presentation for the customer service team to communicate call handling statistics and other crucial performance metrics"
Organisation – e.g. "Driven, adaptable and organised personal assistant with experience working for busy founders and CEOs"
Collaboration – e.g. "Successfully collaborated with members of the sales team to understand customer needs, in order to create a seasonal digital marketing campaign"
Teamwork – e.g. "Supported the HR officer through the recruitment process, taking on the more time-consuming administrative tasks to free up their time for conducting interviews"
Problem-solving – e.g. "Worked closely with the technical team to resolve a backlog in excess of 50 tickets related to software and hardware issues across the business"
Creativity – e.g. "Passionate and creative freelance writer with experience crafting a variety of content across a range of sectors including travel, retail and human resources"
Attention to detail – e.g. "Carefully conducted research and tailored pitches before sending them to the relevant journalist or media personality, increasing national coverage by 23% in a year"
Leadership – e.g. "Led the sales team through a turbulent time in the business, still managing to grow the team by 20% to maintain performance and morale"
Adaptability – e.g. "As the IT manager, I played an integral part in the Covid-19 emergency action plan, helping to get the team of 50 set up and running at home in just under 2 weeks"
Time-management – e.g. "Enthusiastic executive assistant, skilled in time-management, multitasking and dealing with people. Served as an assistant to four executives in top-level firms"

Leadership skills

Being a good leader, no matter your rank, can help to improve efficiency and build stronger relationships. These are some of the leadership skills you should include:
Management skills – e.g. "As the sales manager, I oversaw a team of 30 sales and customer service professionals, motivating them and enabling them to hit and exceed quarterly targets"
Diligence – e.g. "Conducted and compiled careful research on the company's top 3 competitors to support the team with their next digital marketing campaign worth over £15,000"
Confidence – e.g. "Confident and persuasive sales executive with 10 years experience in the automotive industry"
Delegation – e.g. "Assigned each member of the marketing team their own digital marketing tasks in line with their personal strengths"
Authenticity – e.g. "Implemented a weekly check-in with all team members to discuss their workload, mood and general well-being, offering help and advice wherever possible"
Mentoring – e.g. "Partnered with over 20 new starters in 3 years to help them settle into the company; providing them with constructive feedback, training and support"
Persuasion – e.g. "Delivered an 85% success rate in selling IoT devices to customers who came into the store, even managing to cross and upsell on many of those occasions"
Honesty – e.g. "Conducted performance reviews in a gentle but honest manner, focusing on the positives and opportunities for improvement"
Integrity – e.g. "Promised to start a weekly employee yoga class to support mental and physical wellbeing. I started the club just a month later and it now has over 30 members"
Passion – e.g. "Trained and inspired over 25 budding patissiers with my love for pastry and desserts, sharing advice and helping them to improve their techniques"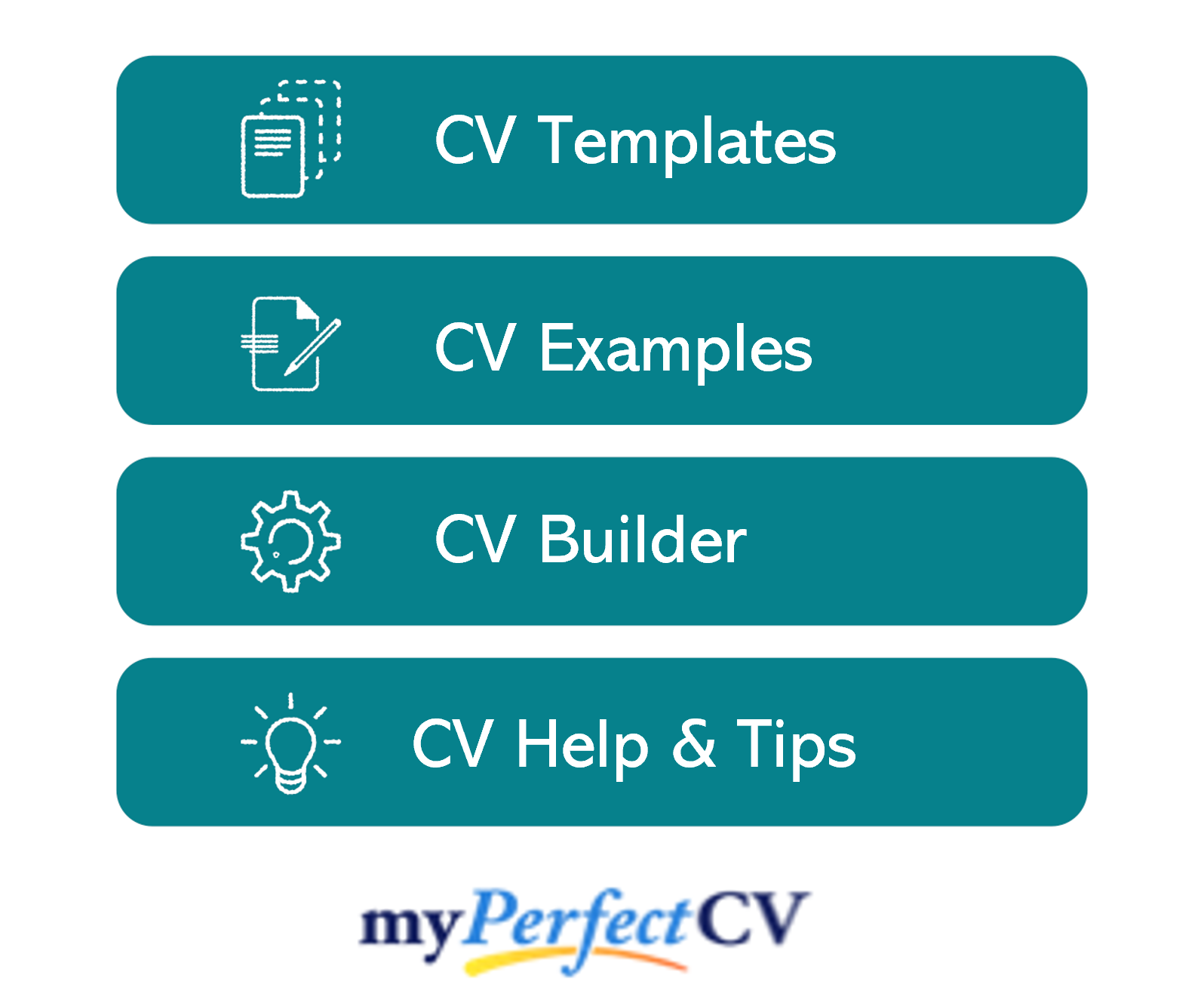 Communication skills

Whether you're answering phones, meeting customers, giving presentations or simply explaining a project to a colleague, communication is critical. Here are some of the most important skills you might include:
Writing – e.g. "Articulate and engaging copywriter with 8 years experience creating a range of content from blog posts and articles to white papers and reports"
Conflict resolution – e.g. "Dealt with customer complaints in a polite and calm manner to reach an amicable solution"
Interpersonal skills – e.g. "An outgoing event manager of 10 years who believes in the personal touch, always liaising with clients over the phone and in-person whenever possible"
Verbal communication – e.g. "As a volunteer at a local mental health charity, listened carefully and provided talking therapy over the phone to those suffering with mental health issues"
Public speaking – e.g. "Passionate, bi-lingual tour guide with experience guiding groups of visitors around some of London's most impressive museums"
Negotiation – e.g. "Negotiated a new contract with the company's biggest supplier, securing a 15% loyalty discount and reducing company spending by £15,000 a year"
Constructive feedback – e.g. "Responsible for managing a team of 10 marketing professionals, providing them with honest and constructive feedback on a monthly basis"
Active listening – e.g. "Polite, helpful customer service representative with experience in the travel and tech industries. Proficient in taking calls and handling upwards of 100 customer queries a day"
Empathy – e.g. "Arranged monthly get-togethers to help junior members of the team connect with their co-workers and get to know them better"
Presentation skills – e.g. "As a student ambassador, gave presentations to prospective students and their families, answering any questions they may have about the university experience"
People skills

Unless you're working alone in a lighthouse far away from civilization, it's likely that you'll be interacting with people in one way or another during your working day. That is why you need to highlight the following people skills:
Patience – e.g. "Kind, caring and patient mental health professional with extensive experience supporting those suffering from depression and anxiety"
Supportiveness – e.g. "Supported the catering team with additional employees during big event days to ensure they were not overwhelmed"
Emotional intelligence – e.g. "Arranged regular weekly catch-ups to check in on employee wellbeing and happiness, identifying any issues and helping to address tension or stress"
Sociability – e.g. "Greeted customers at the door and managed face-to-face interactions and enquiries, starting friendly conversations and making them feel instantly welcome"
Networking – e.g. "Attended relevant events and conferences to see industry leaders and peers, learning from others and starting meaningful conversations with other attendees"
Positivity – e.g. "Won 'Employee of the Month' 3 times in 2022 for being a positive and productive member of the PR and communications team"
Assertiveness – e.g. "Dealt with tenants who were late on their rent, speaking with them calmly on the phone to explain the next steps if they are unable to pay and offering support where needed"
Trustworthiness – e.g. "Helped nervous patients to remain calm during checkups and dental surgery, talking to them and giving them regular updates throughout"
Relationship building – e.g. "Introduced a customer loyalty program for regular visitors offering them 10% local discount"
Diplomacy – e.g. "Acted as a mediator between two co-workers with very opposing views on the creative direction of the Christmas marketing campaign, ensuring a fair and amicable solution was reached"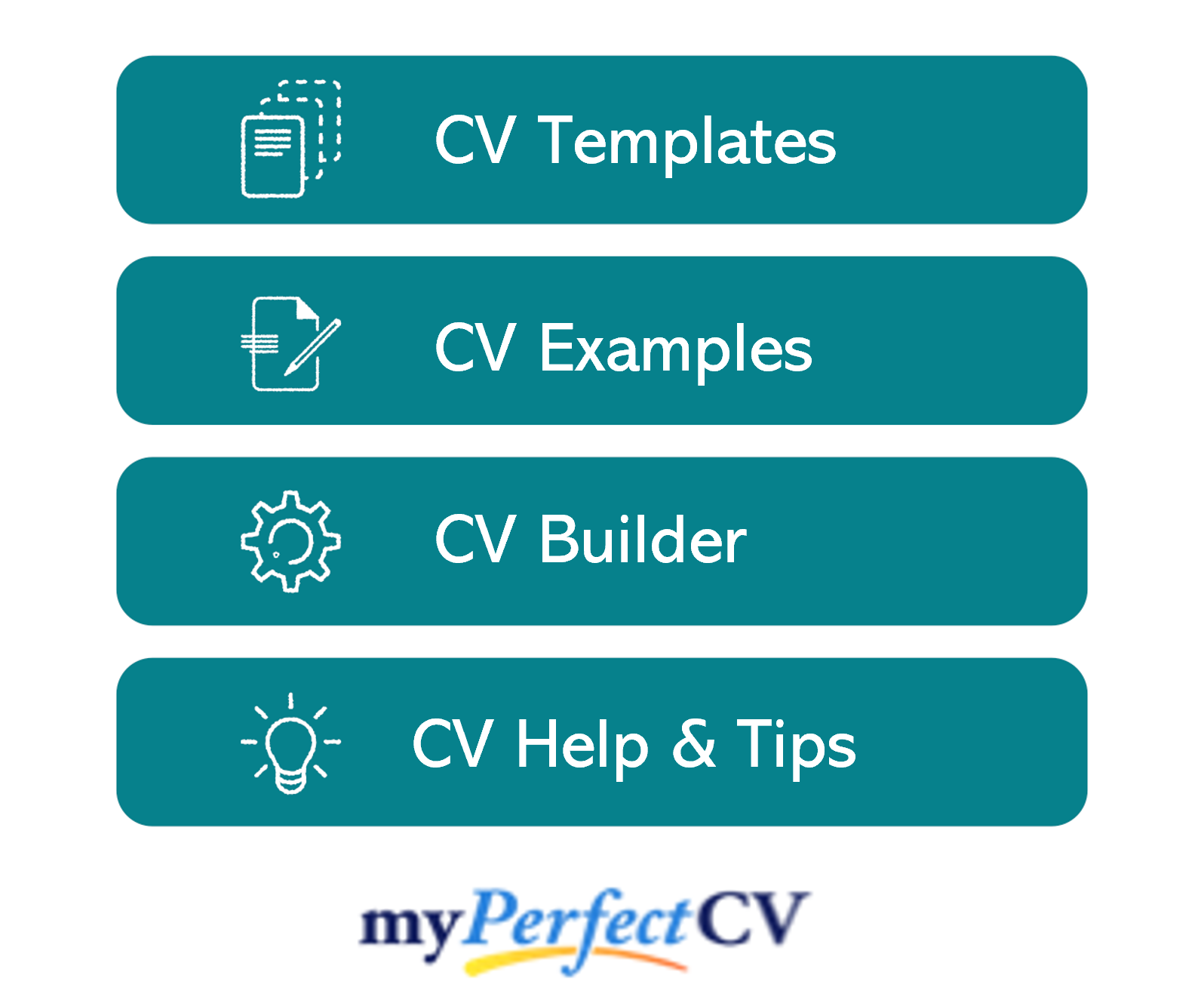 Workplace skills

In this final section, we'll share some examples of workplace skills that will benefit the employer no matter your job role. These include:
Work ethic – e.g. "Secured a promotion from assistant to executive within 12 months of joining the company due to my impressive contributions, innovation and work ethic"
Risk management – e.g. "Thoroughly researched new vendors, looking at online reviews and signing up for a free trial before committing to a year-long contract"
Planning – e.g. "Helped to set out a timeline for the 2021 summer marketing campaign, providing a deadline for each phase and ensuring everything was on schedule"
Flexible – e.g. "Remained flexible with the monthly rota in order to support younger members of staff who were taking their exams and needed time off to study"
Decisiveness – e.g. "Confident and decisive surgical assistant with 5 years experience supporting surgeons and patients before, during and after surgery"
Multitasking – e.g. "Managed my university studies and coursework alongside a part-time job and passion project, leaving with 1st Class Hons in Business & Marketing"
Learning Agility – e.g. "Took advantage of online courses offered by the company to gain and improve my data journalism skills"
Decision-making – e.g. "Made the decision to switch human resources management systems (HRMS) to better meet the needs of the team, cutting costs by 13% at the same time"
Resilience – e.g. "Compassionate and resilient ICU nurse with over 10 years of professional experience"
Efficiency – e.g. "Processed and completed the company payroll early every month, ensuring that employees were paid on time and there was never a delay with payment"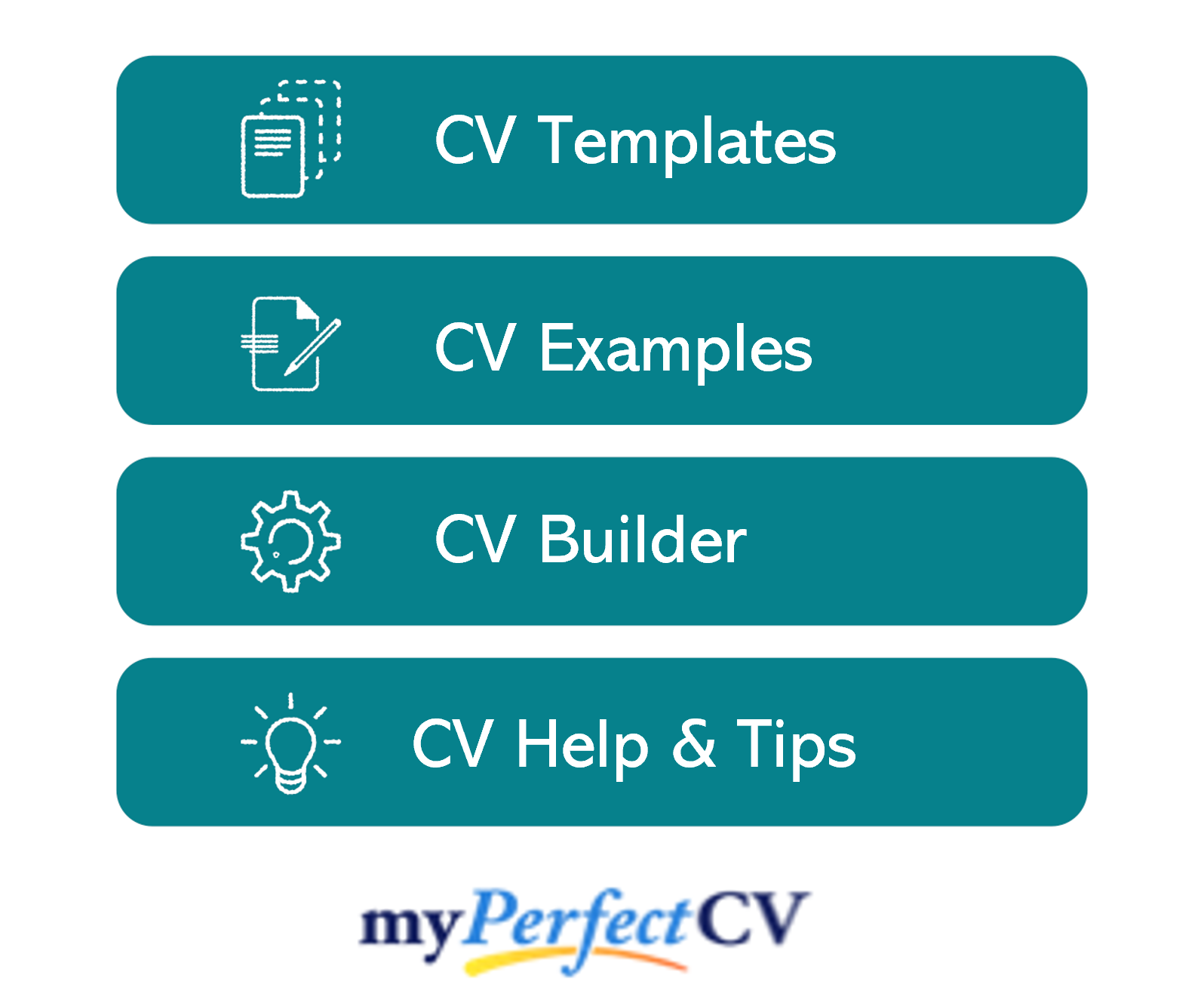 What are soft skills?
Soft skills are the attributes and personality traits that help you to succeed in your role. These are more about who you are, than what you know. They are the qualities that help you to build relationships, tackle challenges and achieve your goals.
Some of the most commonly recognised soft skills include communication, organisation, time-keeping, passion and leadership. These are broad categories that can then be broken down further into more specific skill sets as we've done above.
Why are soft skills important?
Soft skills are important because it is these skills that allow you to form relationships, stay productive, gain confidence and progress in your career.
These skills are also important because they can help you secure a job, even without industry-specific skills or experience. Hard skills can be learned, but soft skills prove who you are as a person and your ability to work with others.
How to include soft skills on your CV
No CV is complete without the addition of relevant soft skills, and there are several ways you can highlight these outside of the core skills section.
In your CV profile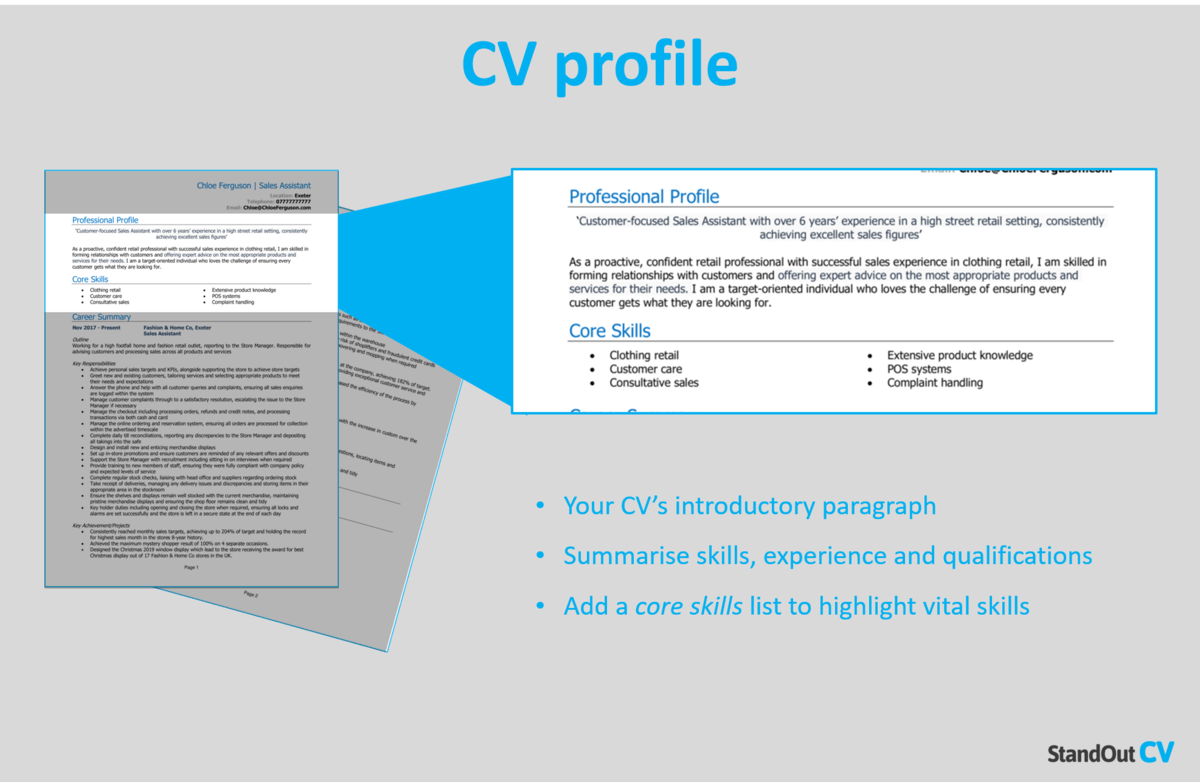 Located at the top of your CV, your personal profile is your opportunity to reel in the recruiter and encourage them to keep reading. So this section needs to quickly grab their attention by focussing on the most important soft skills.
You'll be able to identify the most important soft skills using the job advert, so you can showcase these. Better still, share detailed examples, and figures where possible, to prove how you've made a real difference in the past.
In your jobs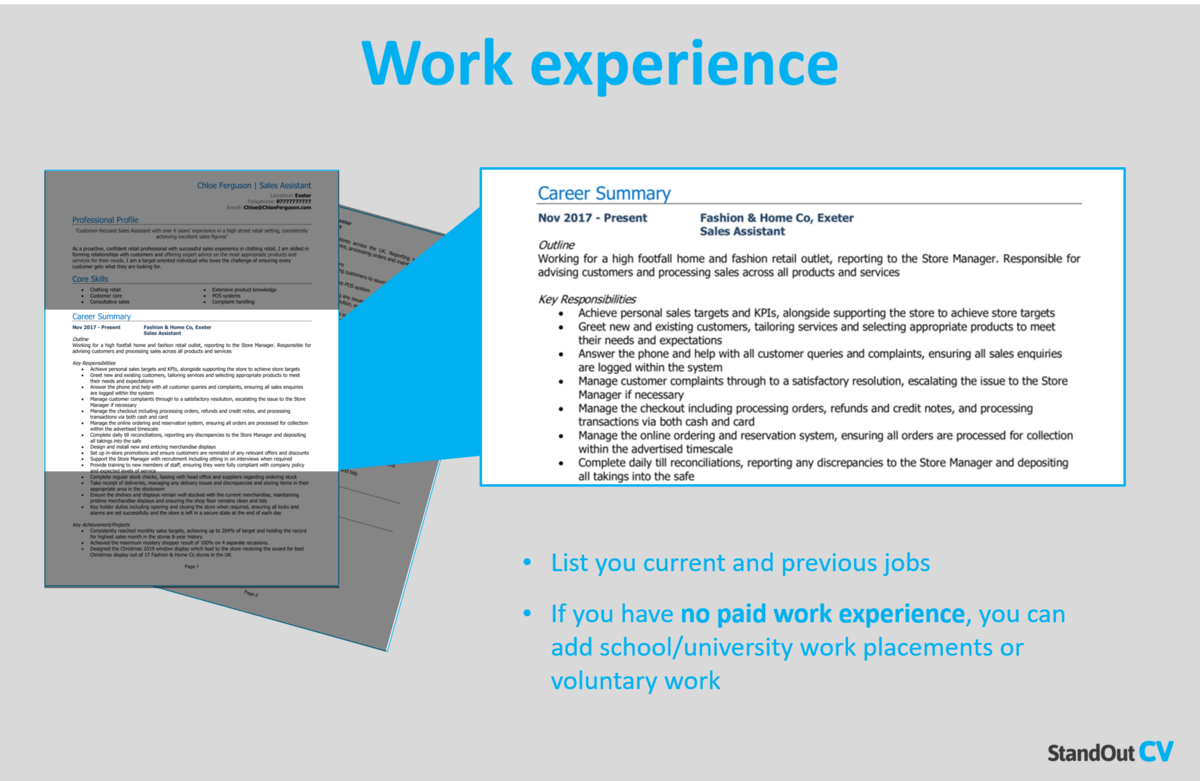 You can also use the work experience section to highlight your most impressive soft skills.
As you add your most recent and relevant employment, you can use bullet points and action verbs to set out your key responsibilities in each role, and how you contributed to the business as a result.
Quantify your responsibilities and achievements wherever possible as this helps to give more context to what you've done in past positions.
What to avoid
Finally, as well as understating what to include on your CV, it's also helpful to know what you need to avoid.
For one thing, it's important that you only include the soft skills that are relevant to the role. Sure, you may have an impressive skill set, but if you fill your application with qualities that have nothing to do with the job being advertised, the recruiter may get bored.
So, as well as ensuring you only include relevant information, it's important that you don't lie or exaggerate these skills. And don't simply list them out using bullet points, be sure to focus on your achievements and go into detail.