Are you ready to secure your next sales position?
If so, you need to sell yourself effectively on your CV by showcasing your relevant skills.
But we know it can be tough to narrow down which of your impressive skill set you should include to prove you're the perfect candidate for the job.
That's why we've created this guide. Below, we'll highlight some of the key sales skills you could highlight on your CV, along with some detailed examples.

Essential sales skills

When you're writing a sales CV, there are some essential skills that will help you prove that you're a good fit for the role. For example:
Customer service – e.g. "Personable sales executive with over 10 years experience in the automotive industry, dedicated to forming strong relationships and offering the best customer experience"
Product Knowledge – e.g. "Participated in product training to ensure I maintained thorough, up-to-date product knowledge"
Teamwork – e.g. "Collaborated with the senior marketing executives to align marketing and sales strategies for a more efficient cross-functional team"
Agility – e.g. "Adapting to changing customer preferences to create a more personalised shopping experience"
Digital marketing – e.g. "Dedicated business studies student, currently specialising in sales and digital marketing management"
Lead generation – e.g. "Partnered with the marketing team to create a monthly newsletter that now generates an average of 50 leads a month"
Sales software – e.g. "Knowledgeable and persuasive pharmaceutical sales rep, proficient in using Salesforce and similar platforms"
Risk management – e.g. "Monitored the sale of products throughout the pandemic, noticing what was still selling and what had slowed down, ensuring we didn't buy excessive stock, particularly of perishable goods"
Data analysis – e.g. "Monitoring performance metrics from across the sales team, analysing the data to identify areas of strength and weakness"
Processing sales – e.g. "Performed a range of duties, including opening and closing the shop, taking stock, recommending products and serving at the checkout"

Lead generation skills

Lead generation is vital for attracting prospective customers to your business and (hopefully) making a sale. As an important part of the sales process, it's a good idea to show off these skills, including:
Networking – e.g. "Exhibited at multiple industry events in order to build my network, build brand recognition and generate leads"
Prospecting – e.g. "Proficient in using a variety of prospecting tools, including Cognism and Kaspr"
Cold-calling – e.g. "Through cold calling was able to increase sales by 35% in just 12 months"
Research skills – e.g. "Through market research and thorough data analysis was able to understand local markets and target prospects accordingly, leading to a 15% increase in sales"
Resilience – e.g. "Driven and resilient call centre operative with four years experience in the insurance industry"
Presentation – e.g. "Applied my confidence, good communication and public speaking skills to give a presentation to prospective clients, using facts and figures to distinguish our company from competitors"
Social media savvy – e.g. "Analysed social media campaigns from our competitors and used this knowledge to assist the marketing team with their next campaign"
Relationship building – e.g. "Established friendly, long-term relationships with over 10 corporate clients, through these clients alone was able to exceed my sales target by at least £15,000 a month"
Assertiveness – e.g. "Used my online presence to educate prospects about our products, reaching out to those I believed could benefit from our goods and services"
People skills – e.g. "Greeted customers on the shop floor, asking if they need help finding anything and pointing them in the direction of products they may be interested in"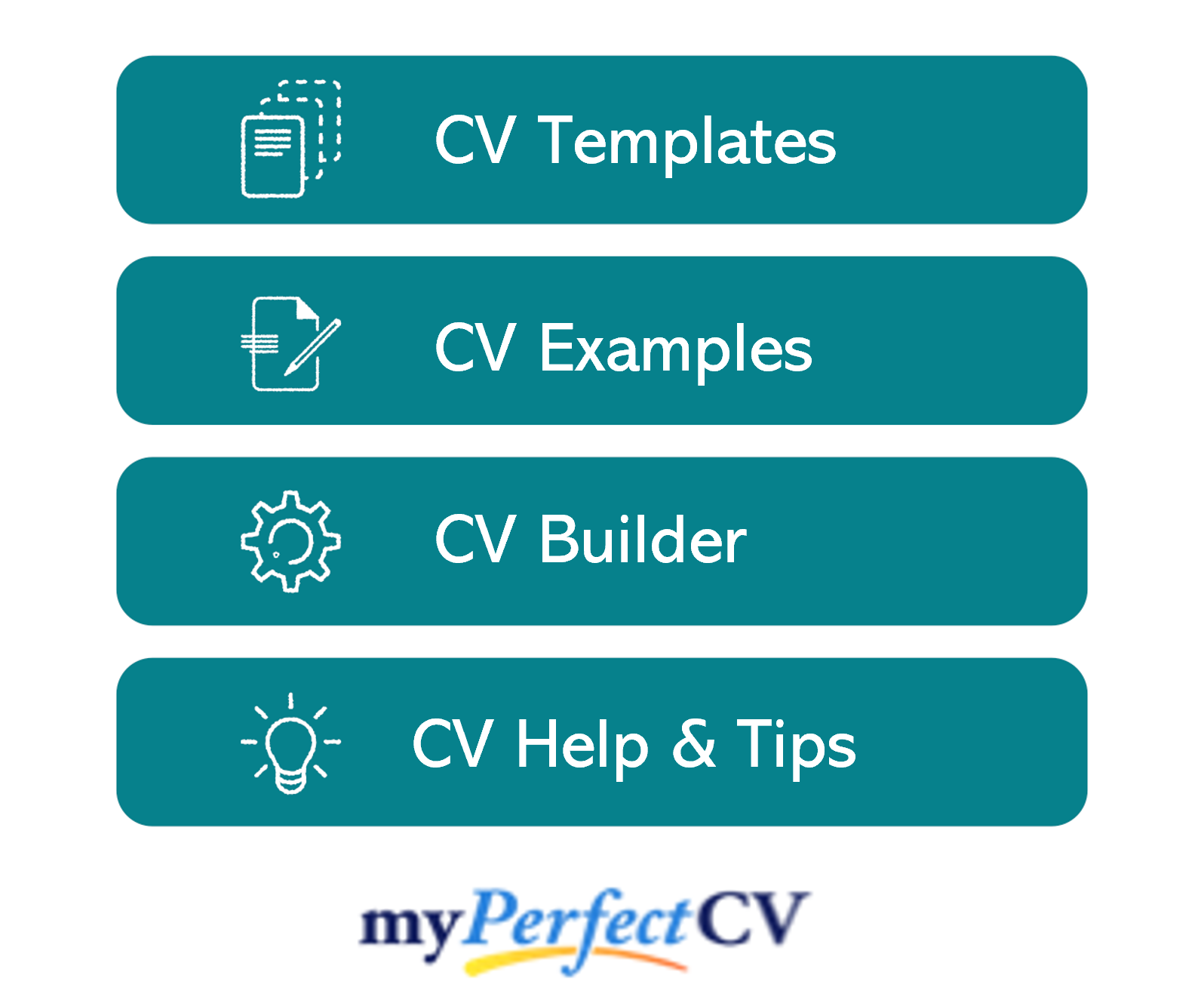 Sale closing skills

Grabbing people's interest is one thing but you also need to be able to prove that you can seal the deal. With that in mind, you should include skills like:
Tenacity – e.g. "Regularly checked in with clients, asking about their experiences and giving them information on updates and new accessories to encourage them to spend more with the company"
Persuasion – e.g. "Talked through the key selling points of over 15 vehicles, discussing the key benefits and performance of each"
Point-of-sale systems – e.g. "Operated POS systems with 100% accuracy without registering a single error"
Confidence – e.g. "Confident and knowledgable estate agent with almost 10 years experience selling luxury properties in London and the surrounding areas"
Negotiation – e.g. "Used extensive knowledge of the product and expert negotiation skills to become the most successful sales rep on the team"
Competitor analysis – e.g. "Conducted detailed analysis and complied research on our top 5 competitors, using this data to illustrate to prospects how our products are more beneficial"
Composure – e.g. "Remained calm and composed during negotiations for the company's biggest ever client, securing a £150,000 contract"
Up-selling and cross-selling – e.g. "Through relationship building and honest conversations, delivered 23% more upsells and cross-sells than any other member of the team"
Scheduling – e.g. "Scheduled and attended multiple house viewings with clients in a bid to find them their perfect home"
Trustworthiness – e.g. "Passionately discussed our platform with prospects, highlighting the benefits of using our services to build strong relationships and gain their trust"
Soft skills

Soft skills are those that can be applied to a number of roles and these are absolutely crucial. For the sales industry, you should think about including:
Problem-solving – e.g. "Helped customers who were having trouble with their devices, recommending suitable replacements if they were beyond repair"
Interpersonal skills – e.g. "Through conversation, client lunches and industry events, was able to build rapport with some of our biggest customers, leading to a 40% return rate"
Empathy – e.g. "Listened to customer pain points and recommended the best solution to suit their needs and budgets"
Leadership – e.g. "Led and mentored a team of 10 sales executives, receiving recognition as the team with the most sales at the end of the year"
Organised – e.g. "Organised 3 seasonal events in the local area, promoting the catering business and increasing brand exposure"
Growth Mindset – e.g. "Consistently coached the team during sales meetings and performance training, discussing preferred strategies and taking on board feedback"
Initiative – e.g. "During quieter periods, took the opportunity to conduct cold calls or reach out to past customers to see if I could win back their custom"
Listening – e.g. "Collected feedback online and in the salon, taking customer's ideas on board and making positive changes to ensure they keep coming back
Time-management – e.g. "Ensured I followed up with prospects at the perfect time so the lead didn't go cold, but I didn't become a nuisance
Efficiency – e.g. "Provided the marketing team with a 3-month schedule for content to increase efficiency and ensure all marketing materials were complete and available on time"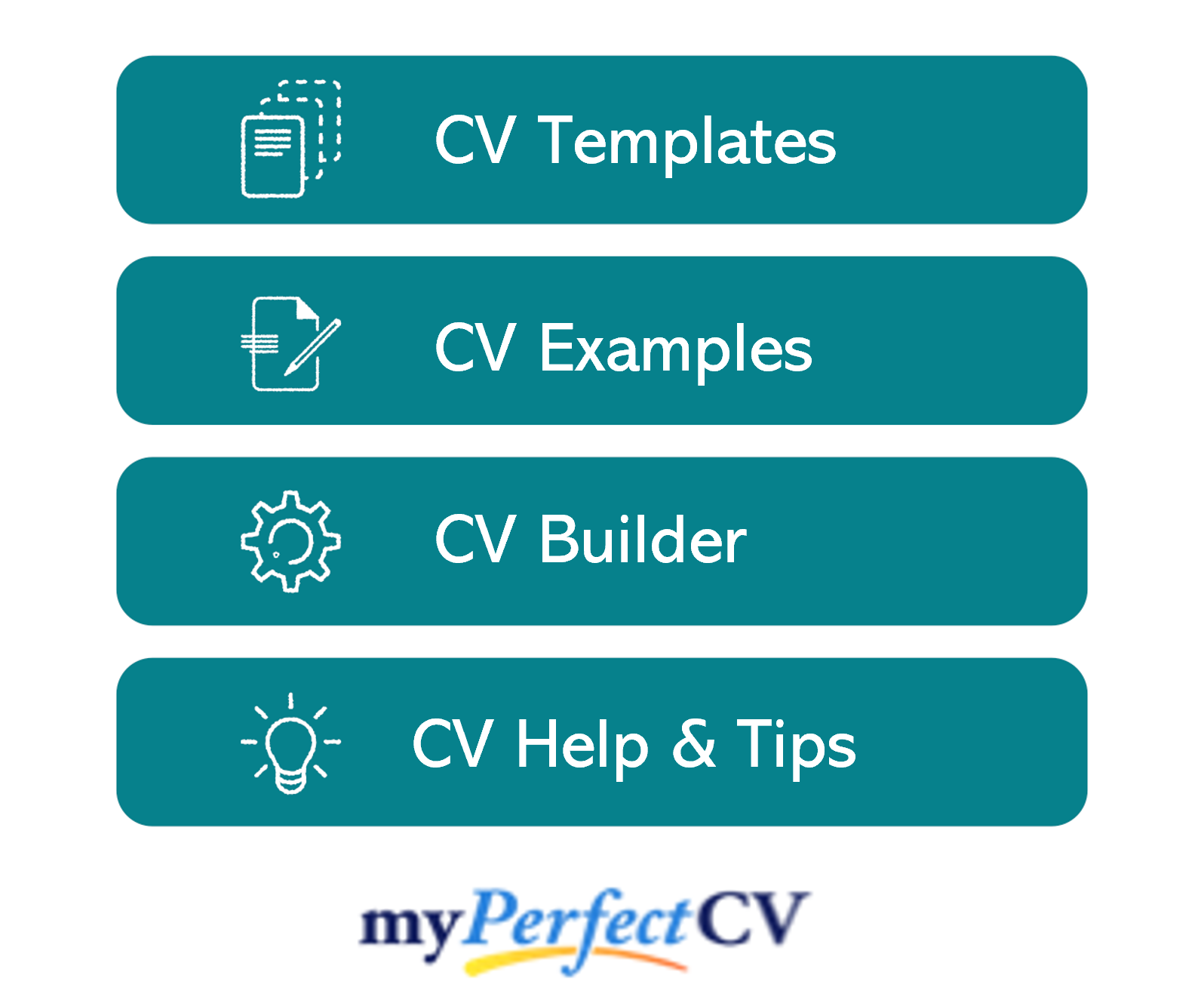 Presentation skills

Strong presentation skills can boost sales and branding, so be sure to add a relevant selection of these to your CV. For example:
Preparation – e.g. "Practised my speech and prepared talking points before presenting at the Sales Innovation Expo
Public speaking – e.g. "Presented at over 40 industry events and expos to increase brand awareness, resulting in a 13% increase in sales over 12 months"
Storytelling – e.g. "Incorporated storytelling techniques when presenting sales statistics at the company's quarterly presentations to keep the audience engaged"
Creativity – e.g. "Created a brief for a sales presentation for prospective clients and worked closely with the marketing and design team to make my vision a reality"
Passion – e.g. "Passionate and results-driven senior sales consultant with 10 years experience in luxury fashion, proficient in using presentations to sell to quality vendors"
Positivity – e.g. "Remained upbeat, engaged and calm when presenting, no matter whether that was to a small group of 3 sales reps or a hall of 100 prospective clients"
Clarity – e.g. "Speaking clearly during sales pitches and using a carefully designed presentation to reiterate the facts and figures"
Digital media – e.g. "Chose a mixture of digital media, including videos, images and graphs to illustrate key information during sales presentations"
Attention to detail – e.g. "Ensured every aspect of the presentation was perfect, double checking facts and figures and having the marketing team proofread and assess the content"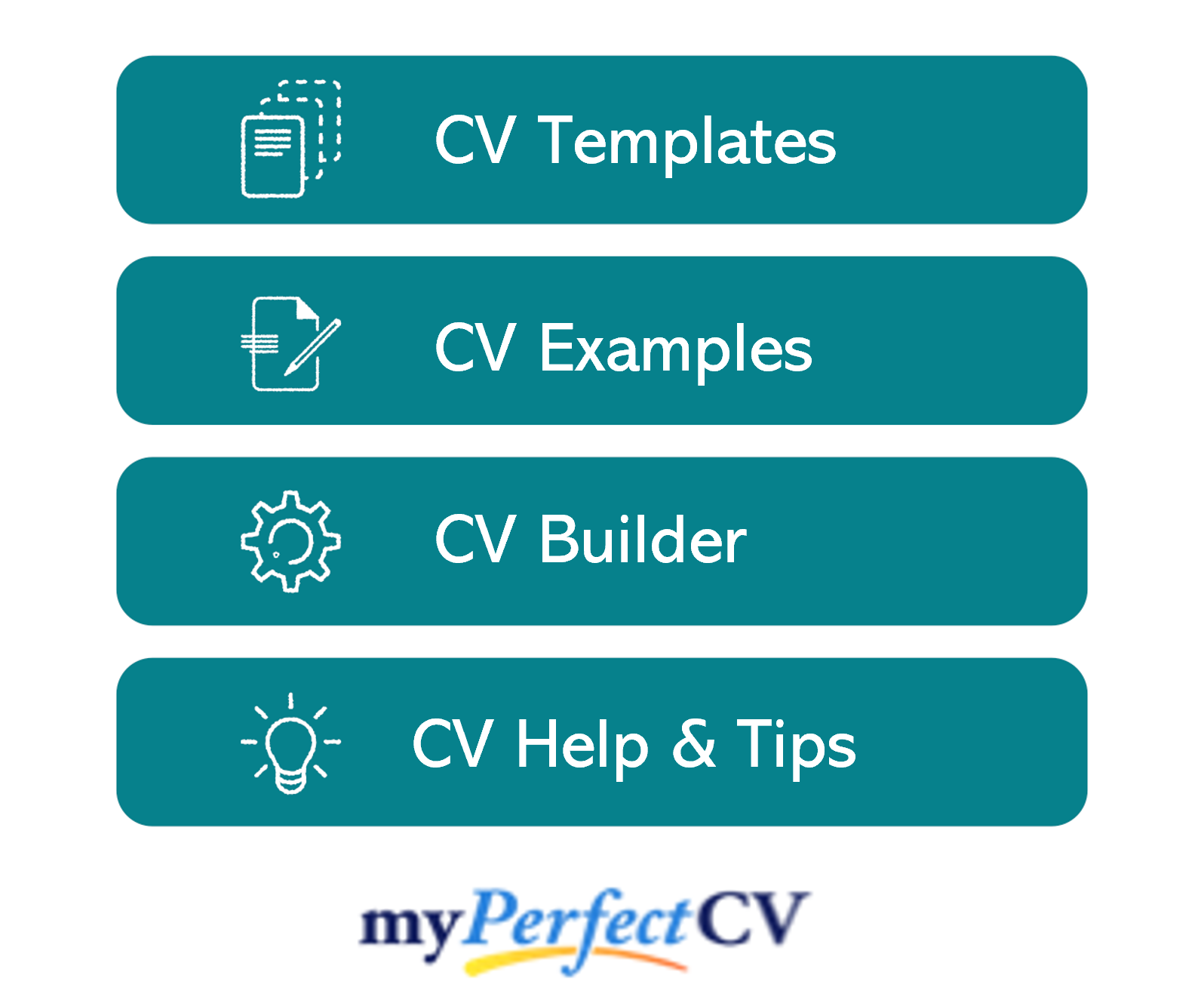 What are sales skills?
The aim of every business is to make sales, and sales skills make that possible. They allow professionals to communicate with customers, negotiate contracts and close deals. Those with strong skills in this area are more likely to meet their targets and help drive the business forward.
What's more, this skill set is a combination of soft and hard skills. There are some key abilities that are innate, such as being approachable, confident and able to communicate well. Others must be learnt, developed and practised, such as the use of CMS, POS systems and other sales and marketing tools.
Why are sales skills important?
The biggest reason that sales skills are so important is that businesses need to make sales to generate revenue. Without that, they cannot survive.
But it's not just about that. These skills, particularly soft skills like communication, empathy and positivity can also contribute towards the company's reputation. It's vital to have a strong reputation to maintain your branding to keep the customers coming in.
Sales is also similar to customer service and the two tend to overlap. As such, these skills are crucial for dealing with people in a calm, patient and friendly way, managing conflicts and ensuring the best possible experience.
How to include sales skills on your CV
Now you know what to include in your CV, let's take a look at how you should present this information.
Yes, you can have a bullet-pointed core skills section, but if you really want to impress the recruiter then you need to go one step further. Show them how you've applied these skills in past roles using both your personal statement and your work experience section.
In your CV profile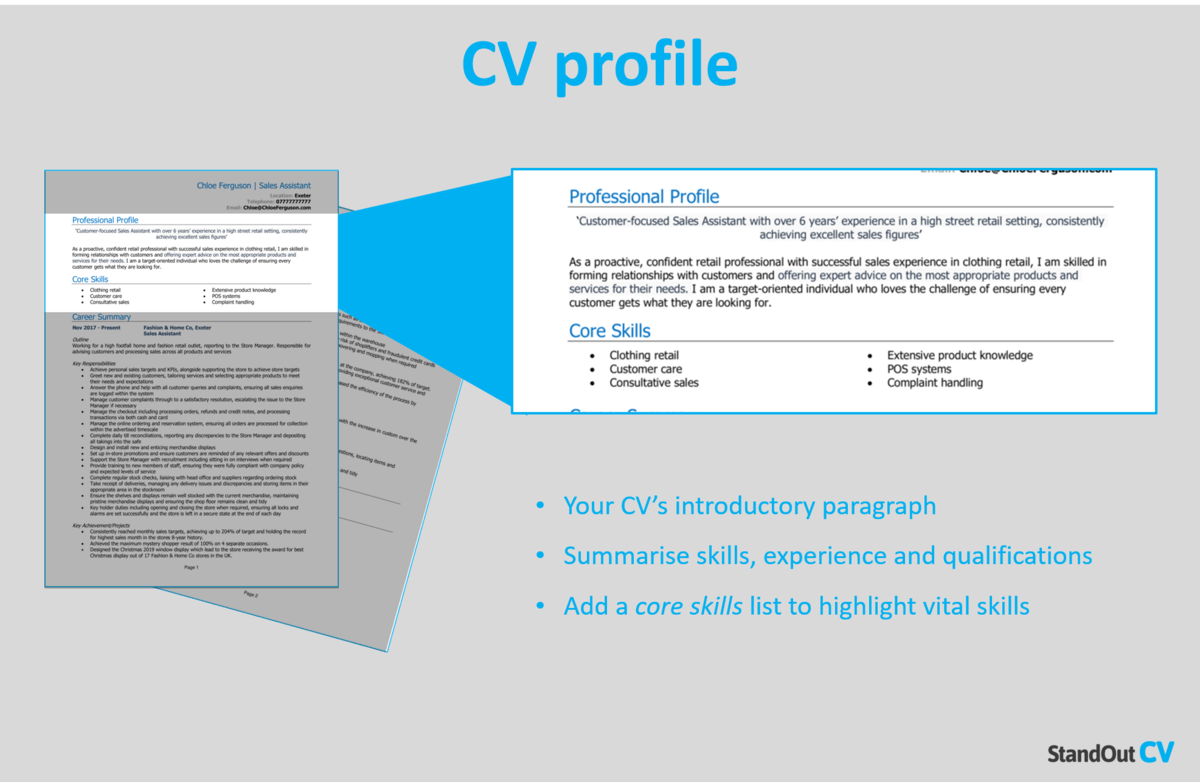 Your personal profile should be short and sweet, highlighting the skills and attributes that make you right for the role. If you're not sure which to prioritise, it's best to showcase your most impressive achievements in your profile, or the absolute must-have skills the employer is looking for.
Make sure that you use the job description to determine the most sought-after skills, and use this information to tailor your personal profile.
In your jobs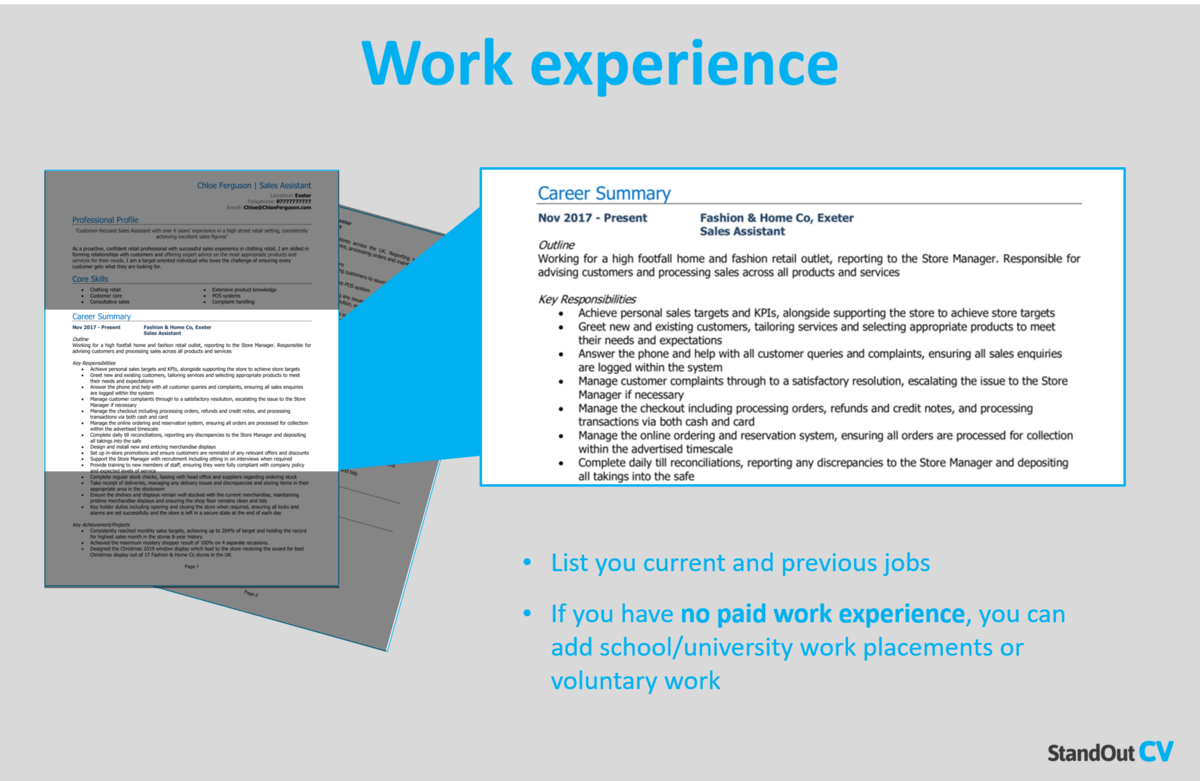 You can also use your work experience section to show off your key skills. In fact, this is arguably the best opportunity to do so.
Under each relevant role, you have the chance to highlight your biggest achievements, showcasing your skills in doing so.
We also suggest using action verbs to express the impact you made, and use bullet points to effectively format the information and make it easier to read.
What to avoid
In this last section, we'll look at what you need to leave out of your CV. For one thing, make sure you don't include any irrelevant skills that are not important for the role. It's also vital that you don't include any obsolete or outdated skills that add nothing to your application.
Try not to be too general with the skills you do choose and be as detailed and specific as possible when you can.
Finally, always avoid lying about your skills. You can always use language and transferable skills to impress the recruiter, so don't make stuff up. Otherwise, you might get caught out.