Problem solving skills are vital in the workplace.
With problems arising all the time, those who can solve them are extremely valuable to employers.
So, check out our list of 53 problem solving skills for all industries and experience levels, to help you get hired and move up the career ladder.


Problem solving skills
Problem solving skills can be broken down into 5 categories. 1 for each step of the problem-solving process, from finding problems and identifying their causes, to implementing solutions and evaluating their success.
Finding problems

The first step of the problem-solving process is to locate problems that are having a negative effect on your organisation, which is not always easy as it seems.
Reporting – e.g. "Responsible for writing and analysing company's annual review before presenting to shareholders at the end of every fiscal year."
Monitoring – e.g. "Tasked with overseeing department budget and supervising internal audits, reporting on any gaps, inconsistencies or inefficiencies."
Research – e.g. "Used REDCAP software to gather data on our consumer base and branch into wider demographics, resulting in an improved understanding of strengths and weaknesses."
Forecasting – e.g. "Created an effective statistical model that found gaps in our market, allowing us to identify numerous underperforming areas."
Analysis – e.g. "Analysed 300 data points to spot patterns and anomalies in service ."

Identifying causes

Being able to identify the causes of problems within an organisation is an invaluable skill for any employer, because it allows them to start working on solutions. Here are some ways you can demonstrate this skill on your CV:
Data gathering – e.g. "Gathered data on competitor consumer bases, to build an understanding of our underperforming areas"
Data analysis – e.g. "Used SEO keyword research tools to analyse website ranking, and pages that could be improved within 6 months."
Testing – e.g. "By using software tools to test [company's] online strategy, I successfully identified areas the company website needed to be improved"
Monitoring – e.g. "Used software tools to monitor the efficiency of our new social media strategy, working with our communications team to observe customer patterns on all our online platforms."
Supervising – e.g. "Oversaw 20+ team members and compared performance against company standards ."
Research – e.g. "Carried out independent research on our inefficient pricing model, created alternative, profitable pricing model which resulted in a 9% increase in net profit."
Forecasting – e.g. "Provided data modelling to ensure that our sales would carry through significant expansion period, continued to make steady profit throughout business expansion."
Analysis – e.g. "Carried out external financial audits for over 200 companies in 18 different regions, working with clients in several industries."
Reporting – e.g. "Was responsible for creating weekly inventory and stock reports, notifying supervisory team of any noticeable inconsistences and their causes."
Critical Thinking – e.g. "Advised independent law firm on merging accounts with nationwide brand, preventing 12 job losses and contributing to successful merger."
Generating solutions

Being able to come up with solutions to problems, demonstrates to an employer that you're logical, creative, and able to think and work independently. Here are some ways you can illustrate this skill on your CV:
Brain storming – e.g. "Worked with team of diverse creative directors to come up with the company vision and mission statement, along with accompanying advertising."
Collaboration – e.g. "Helped supervisory team adapt their online strategy and target expansive consumer demographic base, resulting in an 11% increase in organic traffic."
Presenting– e.g. "Held regular meetings with clients, presenting the company vision and selling our solutions to prospective customers."
Strategic Thinking – e.g. "Overhauled our advertising strategy by hiring an independent creative communications team, resulting in a more successful campaign for our clients."
Active Listening – e.g. "Implemented online training and work-from-home benefits in order to deal with productivity slump, securing better work-life balance for staff."
Creativity – e.g. "Re-designed company website to be more user-friendly, reported a 19% growth in CTP advertising and 11% growth in sales in 12 months."
Innovation – e.g. "Headed successful campaign to move all our services online, resulting in an 8% boost in organic sales and a 12% cut in overhead costs."
Risk Taking – e.g. "Moved our online store to Shopify software and Instagram advertising, resulting in an 11% increase in organic traffic, 19% increase in advertising clicks, and 3% increase in sales during first quarter."
Project Design – e.g. "Worked with team of 3 strategists to successfully re-design our customer service system, moving to a more personalised experience for our clients and resulting in an increase in customer satisfaction of 16%."
Persuasion – e.g. "Influenced company decision to pause proposed business expansion into seven new locations, citing market instability and increased online competition."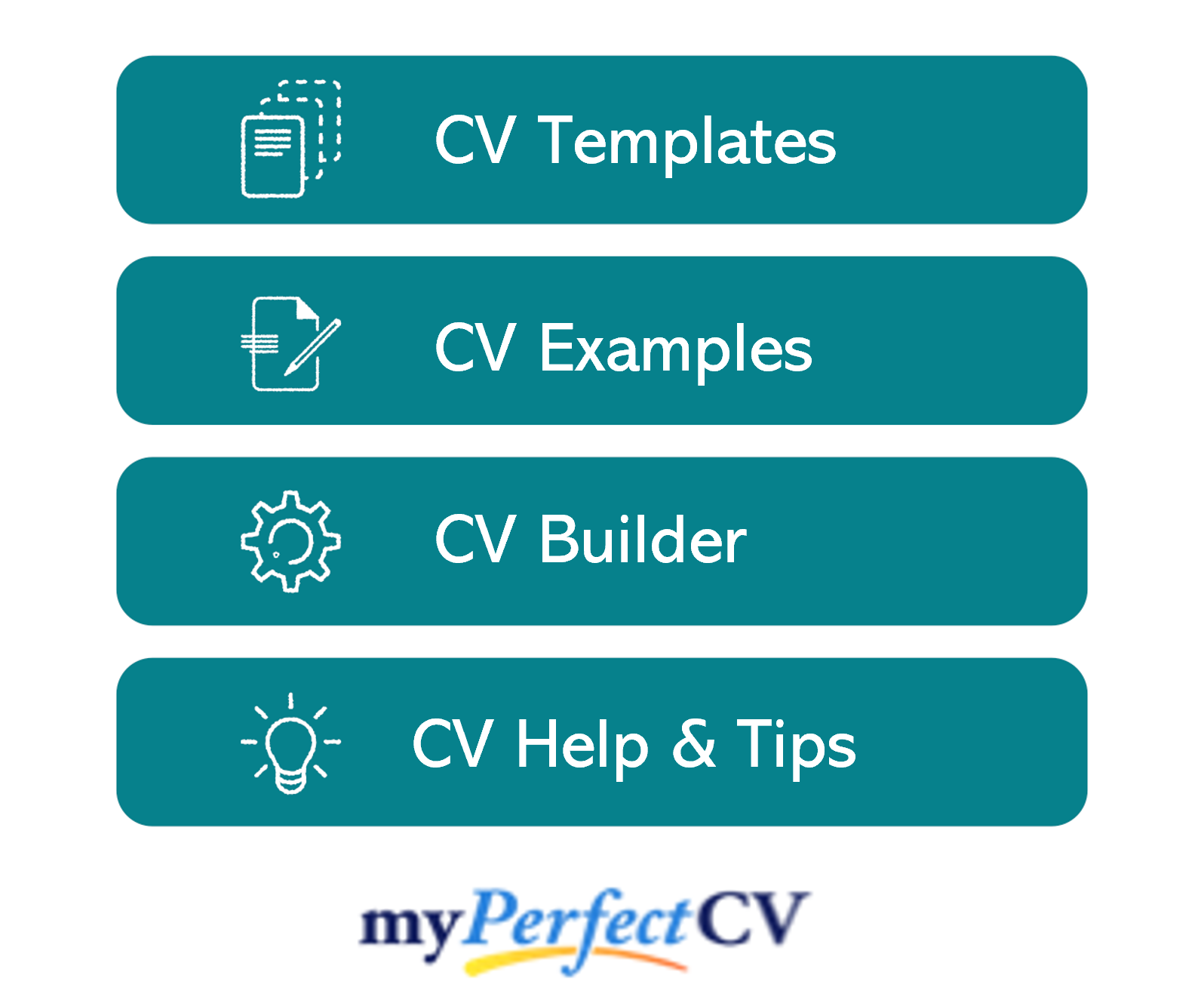 Implementing solutions

It's important to have the necessary skills needed to implement solutions when problem solving: here are some examples of implementation skills and how to describe them on your CV:
Project management – e.g. "Headed up a team of writers, editors, and designers in creating our successful monthly newsletter, distributed to our 500,000+ mailing list."
Planning – e.g. "Organised our annual business conference from 2013-2017, organising meetings with clients, planning meetings with shareholders, and giving individual presentations."
Teamwork – e.g. "Worked in a diverse Communications team of 14 employees, handling press enquiries and requests for comments for high profile London law firm."
Leadership – e.g. "Managed a team of 50+ employees in a high-paced, fast-changing customer-facing role, with a high employee retention rate of 97%."
Time Management – e.g. "Managed a busy office of 150+ employees while meeting with clients, shareholders, and managing various office admin duties."
Responsibility – e.g. "Represented our organisation at [business conference] in 2014, 2015, and 2017, giving presentations on our annual report to shareholders and potential investors."
Scheduling – e.g. "Worked to meet tight deadlines for various high-profile advertising campaigns, while also working within the company's design team to create compelling social media content."
Negotiation – e.g. "Influenced [company] decision to U-turn on proposed merger between London and Manchester law firms, resulting in a three-year pause on similar measures."
Written Communication Skills – e.g. "Handled all written customer and client enquiries, composed emails to shareholders, clients, and suppliers, helping our customer service satisfaction rating reaching an all-time high of 93%."
Technical Skills – e.g. "Trained our full team of 20+ employees in SurferSeo software, WordPress publishing, G-Suite, and Yoast."
Evaluating success

Being able to evaluate the success or failure of your solutions is key to being an effective problem solver, while also showing any employer that you're dedicated to producing positive outcomes. Here are some ways that you can list your evaluation skills on your CV:
Comparison – e.g. "Aided the department store's buying team to select the best products from our suppliers and manufacturers, integrating two new high street brand ranges into our physical store."
Reporting – e.g. "Conducted data analysis, independent research and phone call interviews to create statistical models about voter behaviour in varying demographic groups."
Giving and Receiving Feedback – e.g. "Conducted over 300 employee performance reviews and gave detailed feedback, leading to a boost in productivity and our organisation maintaining high employee retention."
Attention to Detail – e.g. "Used editing software, Yoast, and other platform optimisation tools to ensure that our website was reader-friendly and error-free."
Monitoring – e.g. "Used platform research tools and Google analytics to track relevant data about our website traffic, monitoring any changes and using the data to adapt our strategy."
Test Development – e.g. "Supervised our production team as we tested and implemented various strategic changes to our customer service process, recording data and reporting back to management throughout the process."
Analysis – e.g. "Provided accurate data forecasting for client in the luxury goods sector, helping them branch into online advertising and securing an early monopoly in their niche."
Research – e.g. "Created user-friendly customer feedback forms to encourage authentic feedback for our website, resulting in a 32% increase in customer feedback and the implementation of 6 customer suggestions."
Verbal Communication – e.g. "Was tasked with representing our company at a nationwide level at [conference name], was personally responsible for an 8% increase in new, organic clients from media exposure from said event."
Adaptability – e.g. "Successfully integrated two departments into one communications team, with zero redundancies and 100% employee retention following the merger."
What are problem solving skills?
Problem solving skills describe a set of skills that can be used in any work environment to identify problems and come up with effective solutions to fix them. Having good problem-solving skills also means being able to evaluate how effective your solutions have been – this means being able to analyse, monitor, and evaluate your work objectively.
You also need to possess a strong set of implementation skills in order to fix problems in a fast-paced work environment. Skills such as project management, planning, time management, and reporting are all cornerstone skills when it comes to solving problems.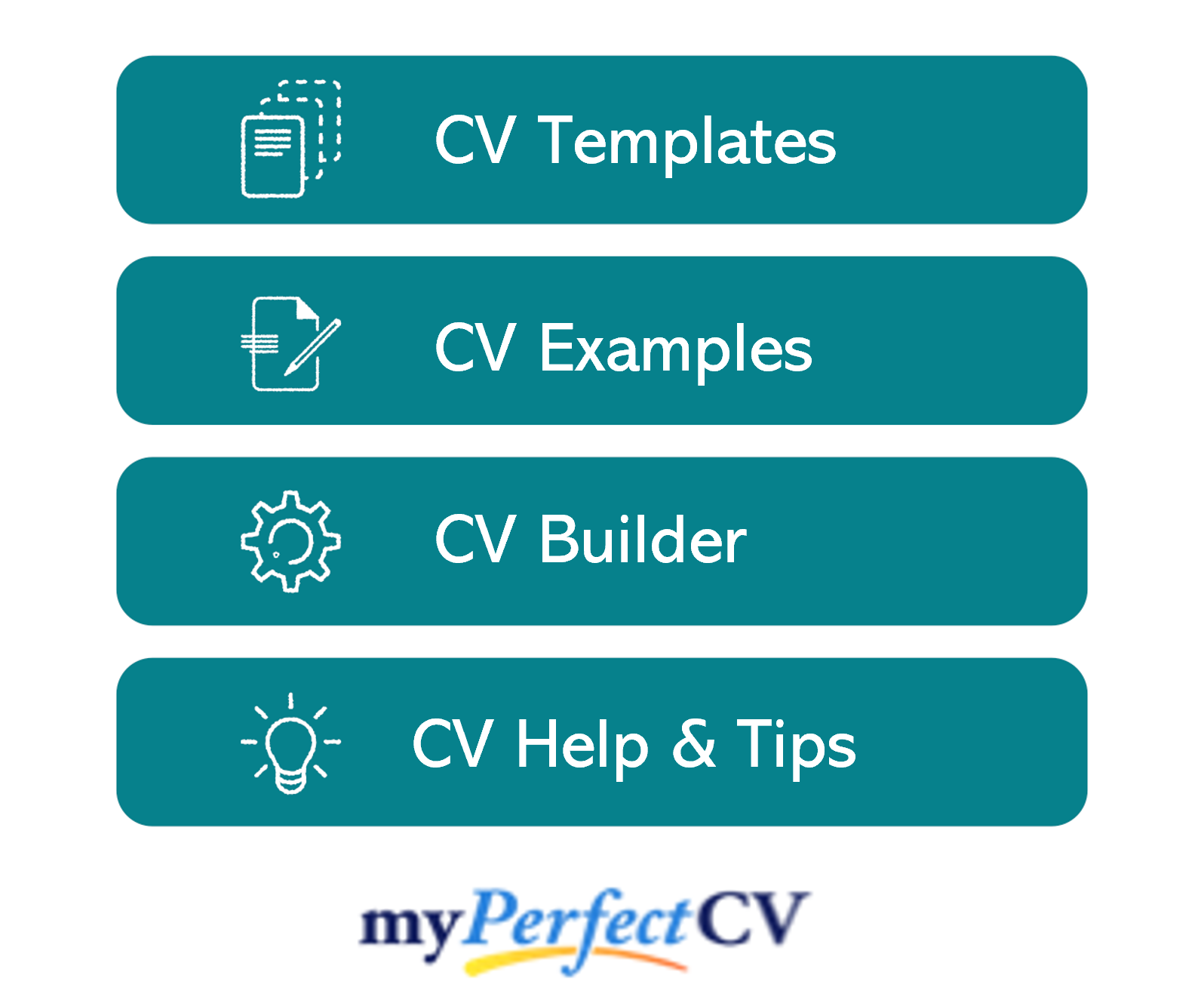 Why are problem solving skills important?
Problem solving skills are important in any job for one simple reason: you're going to encounter plenty of problems and obstacles in almost any line of work. Having good problem solving skills also reflect on your general competencies: being a good problem solver shows that you're a self-starter, logical, creative and a helpful addition to any team.
Having a strong set of problem solving skills is also great for your career: you'll be able to apply these skills in a wide range of roles and thrive in any fast-paced work environment. Put simply, being an effective problem-solver will help you advance in your career while contributing to the success of your organisation.
How to add problem solving skills to your CV
You can add your problem solving skills to your CV in two ways: either by adding a few relevant skills to your opening profile when writing your CV, or by adding examples to your work experience. When writing out your work experience, you can use the "responsibilities" section to demonstrate where you used your problem solving skills throughout your career, and the results you achieved for employers.
CV profile
By placing some of your key problem-solving skills in your profile, you're more likely to catch the attention of a recruiter searching for the ideal candidate. You can display your main problem solving skills as follows:

Work experience
You can demonstrate your problem solving skills when discussing your former employment by listing your key responsibilities, tasks and achievements. Adding this information will back up the validity of your described skillset with concrete evidence.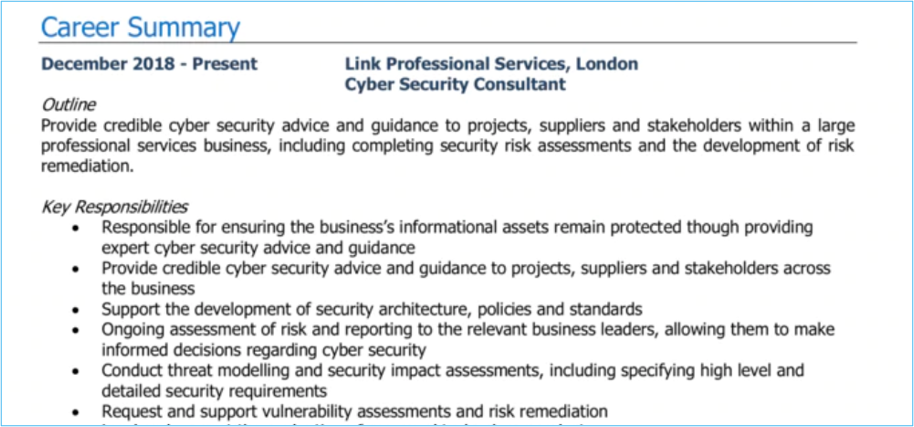 What To Avoid
If you want to demonstrate to a potential employer that you possess the skillset they're looking for, you have to show, not tell. This means giving concrete examples of your skills in action, rather than offering generic statements such as "Good problem solver" or simply "problem solving skills."
Employers want to know why you'll be a valuable asset to their business or organisation, and it's your job to show them why. Simply writing that you are a "problem solver" will not prove the fact to anyone, you need to show them with solid examples of your past work.
Follow the formula in the examples above to efficiently demonstrate your problem solving skills: the more achievements you can offer, the better.