Looking for your next role as a security guard?
A well-written CV will significantly boost your chances of winning the role.
As a security guard, you'll be patrolling, inspecting, guarding and protecting people or premises. It's vital to demonstrate that you possess the experience, expertise and patience to do so in your application.
But if you follow my in-depth security guard CV writing guide and use the example CV as inspiration, you'll have an interview-winning CV ready in no time!
So, here's what I'll cover in the guide:
Guide contents
Security guard CV example
Structuring and formatting your CV
Writing your CV profile
Detailing work experience
Your education
Skills required for your security guard CV

Security Guard CV example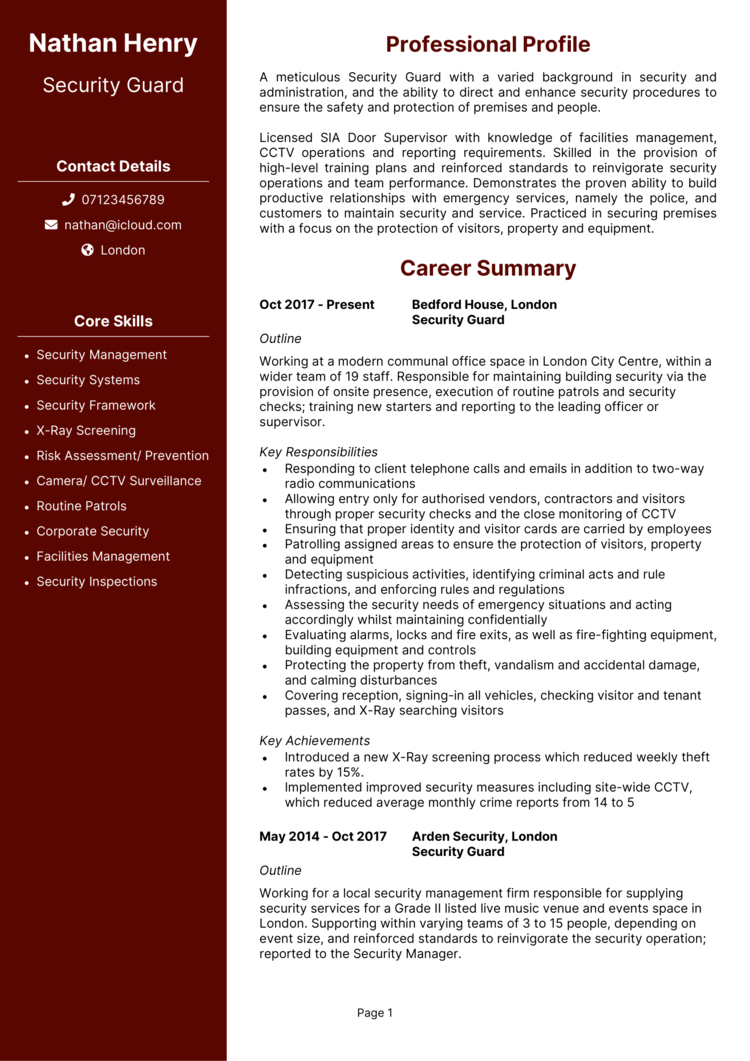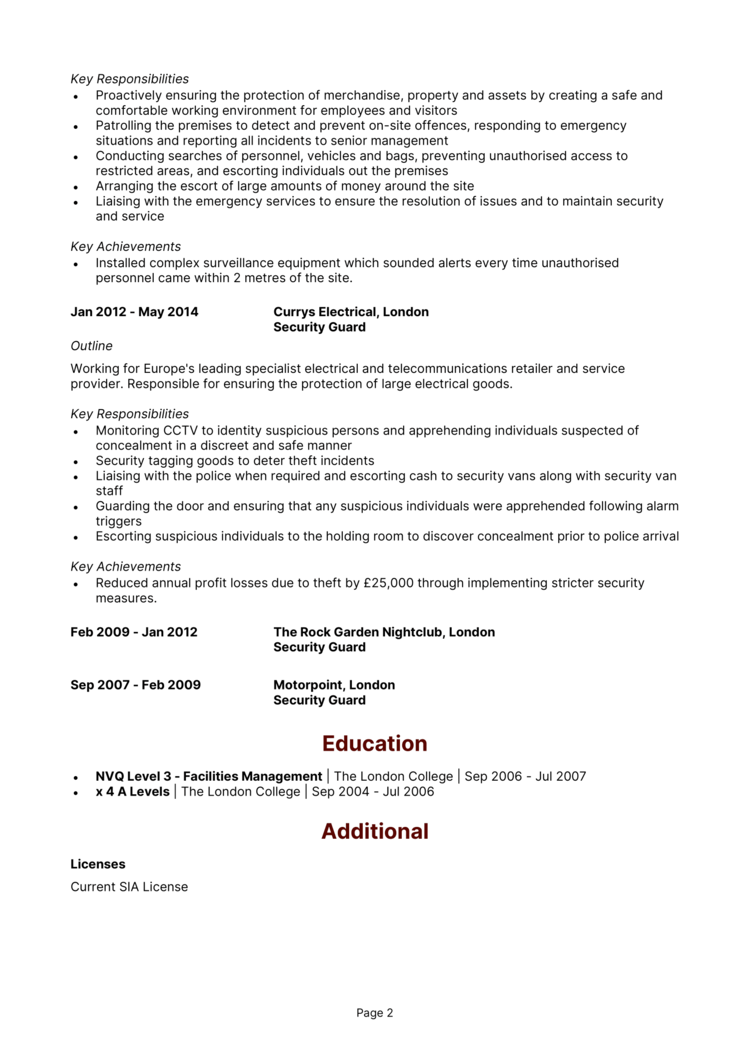 The CV example above will give you an idea of how your security guard CV should look, as well as what sort of information you should include, in order to land an interview.
Don't worry, we'll be discussing what to include in each section in more detail shortly.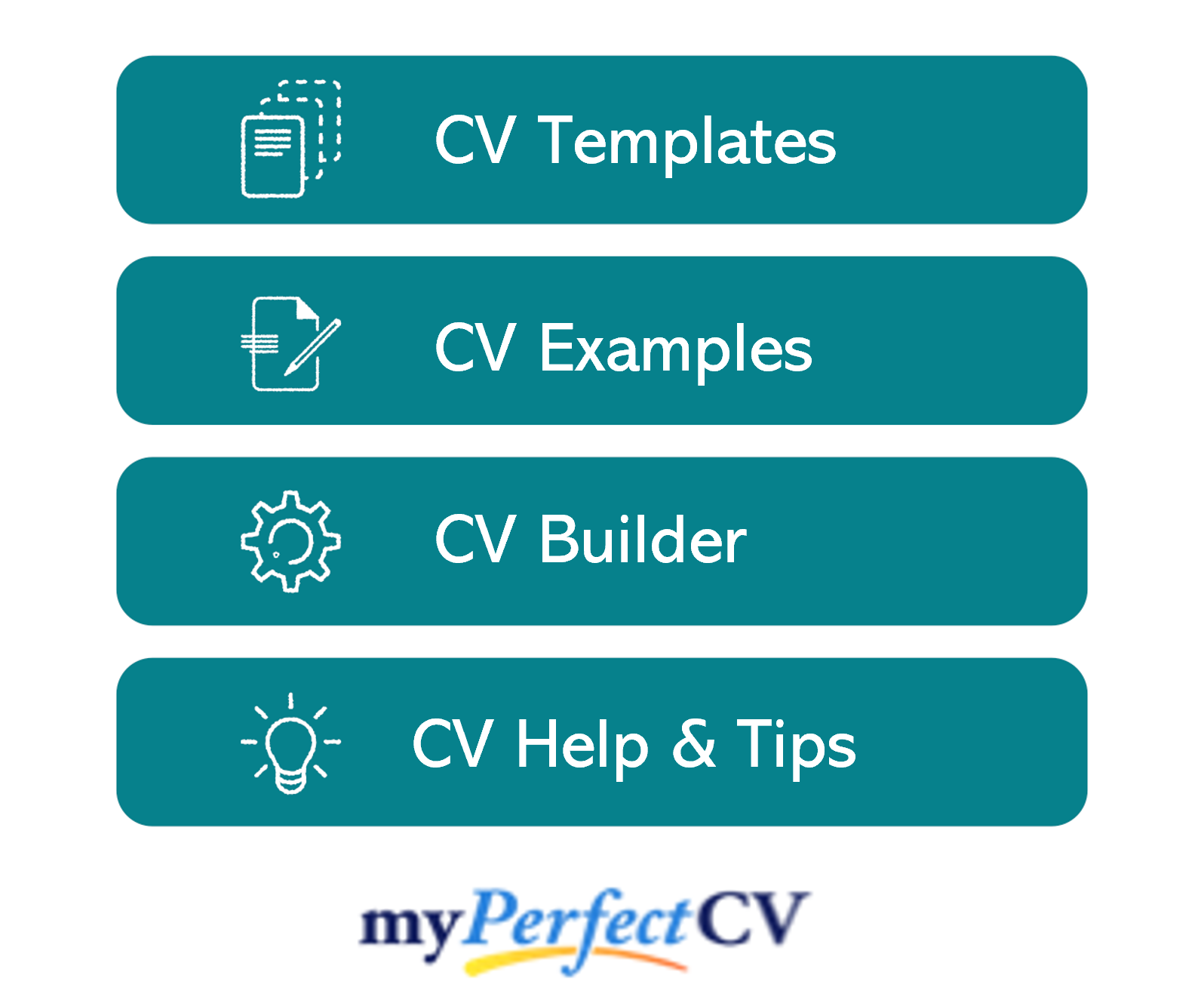 Security guard CV structure & format
Employers read through piles of CV's for security guard roles, so you'll be in their good books if yours is easy to read.
The infographic below gives an overview of how you should format your CV so it looks well-presented and professional.
Formatting Tips
Choose a simple black font such as Arial in size 12 and stick to it. Using lots of different fonts or an over-the-top colour scheme will only make your CV more difficult to read.
In terms of CV length, aim for 2 sides of A4 – anything longer probably won't be read anyway!
Try to include plenty of bullet points, lists and columns to allow recruiters to easily navigate between sections.
Don't add a profile photo, images or logos to your CV. They can be highly distracting and won't add any value to your application.

Structuring your CV
Your CV needs to include the following sections:
Contact details – Share your name, number and email so recruiters can contact you for an interview.
Profile – This is a short and enthusiastic summary of your experience, skills and qualifications. It needs to be punchy and convince recruiters to read the rest of your CV.
Work experience / Career history – Starting from your most recent role and working backwards, this is where you'll share your work experience so far.
Education – Note down your qualifications, diplomas or certifications, especially if they're relevant to security guard roles.
Interest and hobbies – You can use this section to share interesting hobbies which could impress recruiters, but it's optional.
So, now the basics are covered, I'll talk you through what to include in each section, in more detail:
CV Contact Details
Your contact details shouldn't take up too much space – just stick to the essentials. This section should always be at the very top of your CV.
Phone number
Email address
Location – Keep it vague, for example, 'Watford' or 'Sheffield' – you don't need to include a full address.

Security Guard CV Profile
No matter what kind of security guard role you're applying for, you're likely to have some competition.
Your profile (or personal statement for graduates or juniors) is your chance to catch the eye of the recruiter and convince them that your CV is worth a shot.
It should be a short and snappy 5-10 line summary of your security experience, skills and qualifications to date.
Take some time over this section – it could make all the difference!
Tips to consider when creating your profile:
Don't pack your profile with clichés such as 'hardworking' or 'team player'. Recruiters have no reason to believe them – it's best to demonstrate these qualities with real examples instead.
Before writing your profile, take another look at the job description. What skills or qualities is the employer looking for? You need to match these as closely as you can in your profile and throughout the rest of your CV.
The paragraph should be short and punchy to entice the reader to continue. Stick to the line limit and save the detail for the upcoming sections.
You don't need to describe yourself as a person or discuss your career aspirations. Focus on your relevant professional experience.
What to include in your CV profile?
Level of experience – How many years of relevant experience do you have? If you're a seasoned security guard, make it clear.
Relevant qualifications – List down any relevant qualifications, whether that's a degree, diploma, BTEC, vocational courses or certifications.
Security skills and knowledge – Maybe you're skilled in risk assessment, CCTV operations or corporate security – but whatever your most relevant skills are, emphasise them in your profile.
Where you've worked – Employers will be keen to understand the type of environments you've been exposed to.
Core skills section
The next step is to create a simple, bullet-pointed list of your security and surveillance skills.
This will help employers to see that you're more than capable of fulfilling the role, even if they're rushed for time.
Remember to match up your skills with what's listed in the job description.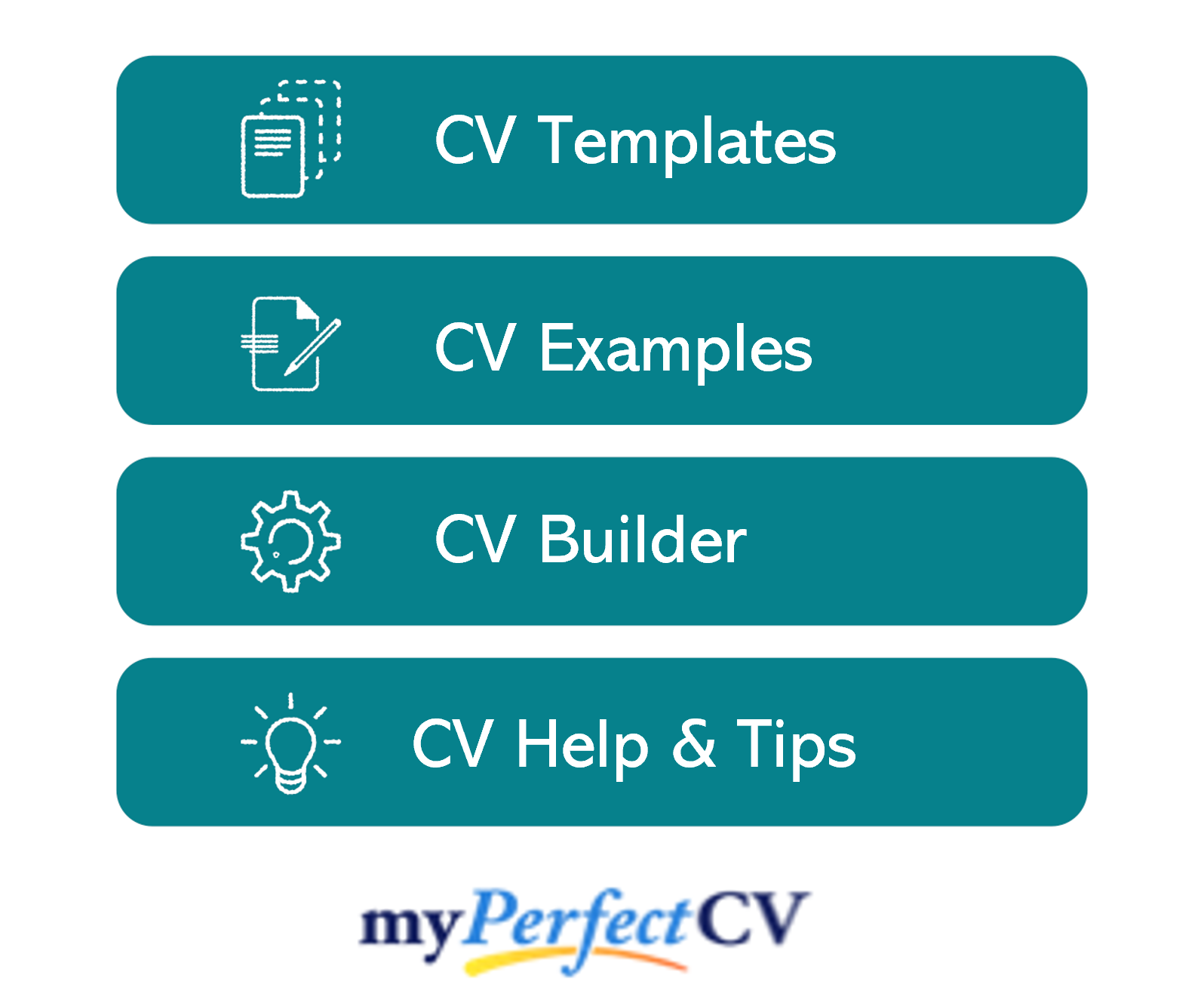 Work experience/Career history
Now that you've got the basics covered, you can impress recruiters with more detail of your experience.
Start with your most recent role and work backwards.
If you've held numerous short-term or contract security roles, it's best to focus your efforts on your most recent roles and shorten the detail for your older positions, as shown in the example CV.
Quick tip: A poorly written CV will fail to impress recruiters and employers. Use our partner's CV builder to create a winning CV in minutes with professional templates and pre-written content for every industry.
Structuring your roles
You might be eager to show off your work history, but you need to make sure you're structuring the information in a way which is easy for recruiters to read.
So, follow the structure below to ensure you show off your experience in its best light.
Outline
Start with a brief outline of the role. This might include the company you worked for, a summary of your role, as well as who you worked with.
E.g.
"Working within a wider team of 19 to maintain building security via the provision of onsite presence, execution of routine patrols and security checks; training new starters and reporting to the leading officer or supervisor."
Key responsibilities
Now, go into more detail about your day-to-day responsibilities and duties in the role. It's a good idea to use bullet points here, as it'll help recruiters skim through the information with ease.
E.g.
Responding to client telephone calls and emails in addition to two-way radio communications.
Allowing entry only for authorised vendors, contractors and visitors through proper security checks and the close monitoring of CCTV cameras and access systems.
Ensuring that proper identity and visitor cards are carried by employees and visitors, and patrolling assigned areas to ensure the protection of visitors, property and equipment.
Key achievements

To finish off, add in 1-3 of your key achievements made within the position.
Struggling to think of something? There must have been a time where your actions made a positive impact on your employer, a client or a customer – these make great accomplishments!
If you can, use facts and figures to back up your example, as shown in the example below.
E.g.
Introduced a new x-ray screening process which reduced weekly theft rates by 15%.
Implemented improved security measures including site-wide CCTV, which reduced average monthly crime rates from 14 to 5.

Education
In the education section, list your qualifications, as well as where and when you gained them.
For example, start with the name of the qualification (such as BSc Risk Management, A-Level or NVQ), then note down the name of the institution, school or college, as well as the year of completion.
The qualifications you list here don't have to be academic. Relevant professional or vocational courses, such as First Aid, are well worth including too.
Additional Information
This section is optional, but if you have any interesting hobbies or additional skills, this is where you should include them. Do remember that it's important to keep your CV professional, so think twice about what you write.
Hobbies like playing an instrument, being part of a sports team or having a creative pursuit are worth including as they paint you out to be a dedicated and motivated individual. On the flipside, listing that you enjoy socialising or listening to music is unlikely to add any value and is best kept off your CV.
If you speak another language or have any IT skills, then note them down here too – these skills are highly transferable across all roles.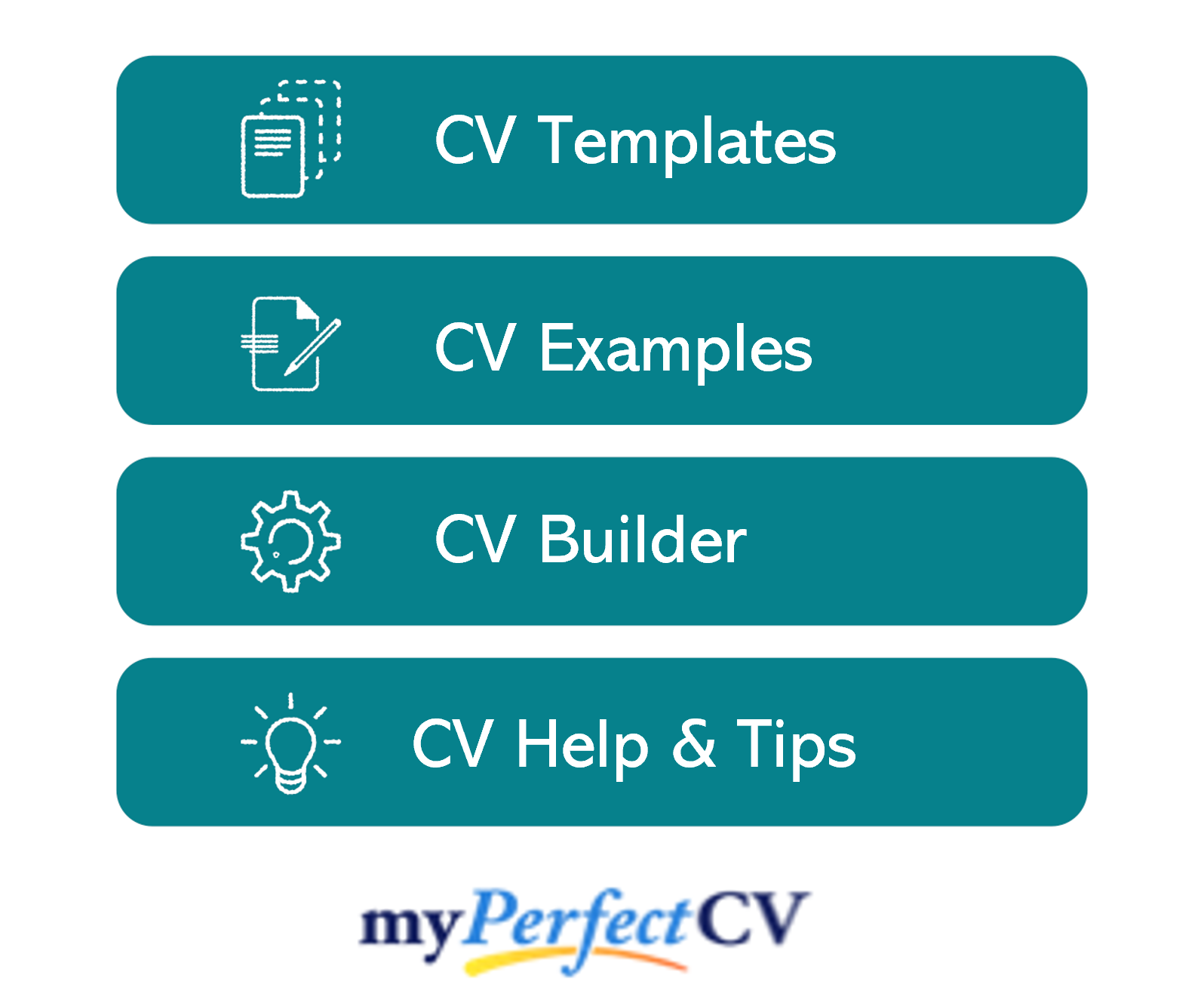 Essential skills for your security guard CV
The required skills for security guards will vary from role to role, but here's an idea of what you could include:
Security Management – An understanding of the fundamentals of security, including identification of an organization's assets and the development and implementation of policies and procedures for protecting them.
Security Systems / Framework – Working knowledge of industry-standard systems, processes and frameworks.
X-ray Screening – Capable of passing baggage or people through an X-ray device and checking for any illegal or dangerous items.
Risk Assessment / Prevention – Undertaking security risk assessments, drafting relevant policies and preventative procedures.

Camera / CCTV Surveillance – Operating surveillance equipment, reporting and managing suspicious behaviour and contacting the authorities if necessary.
Routine Patrols – Patrolling and protecting assigned property on a regular basis.
Writing your security guard CV
Once you've filled in all of the CV sections, don't forget to proofread your CV several times for spelling and grammar mistakes.
If you're unsure, get a trusted friend to check over it for you – a flawless CV is sure to impress recruiters!
By following this guide, you should be left with a well-presented, organised and impactful security guard CV which will score you a face-to-face interview.
Good luck with your job search!