Hoping to land a top retail manager role? The first step to success is a compelling CV.
A well-written, skills-packed and tailored CV will significantly boost your chances of landing interviews with leading retailers.
This in-depth CV guide, complete with an example retail manager CV, will teach you everything you need to know to get hired:
Guide contents
Retail manager CV example
Structuring and formatting your CV
Writing your CV profile
Detailing work experience
Your education
Skills required for your retail manager CV

Retail manager CV example

The CV example above demonstrates how you can highlight your suitability for the retail sector, in a professional and well-organised way.
Here, the candidate's key skills, experience and achievements are easy to pinpoint, meaning the CV is easily scannable for busy recruiters.
As we move through the guide, you'll find out exactly how to write your own CV to meet the same high standards.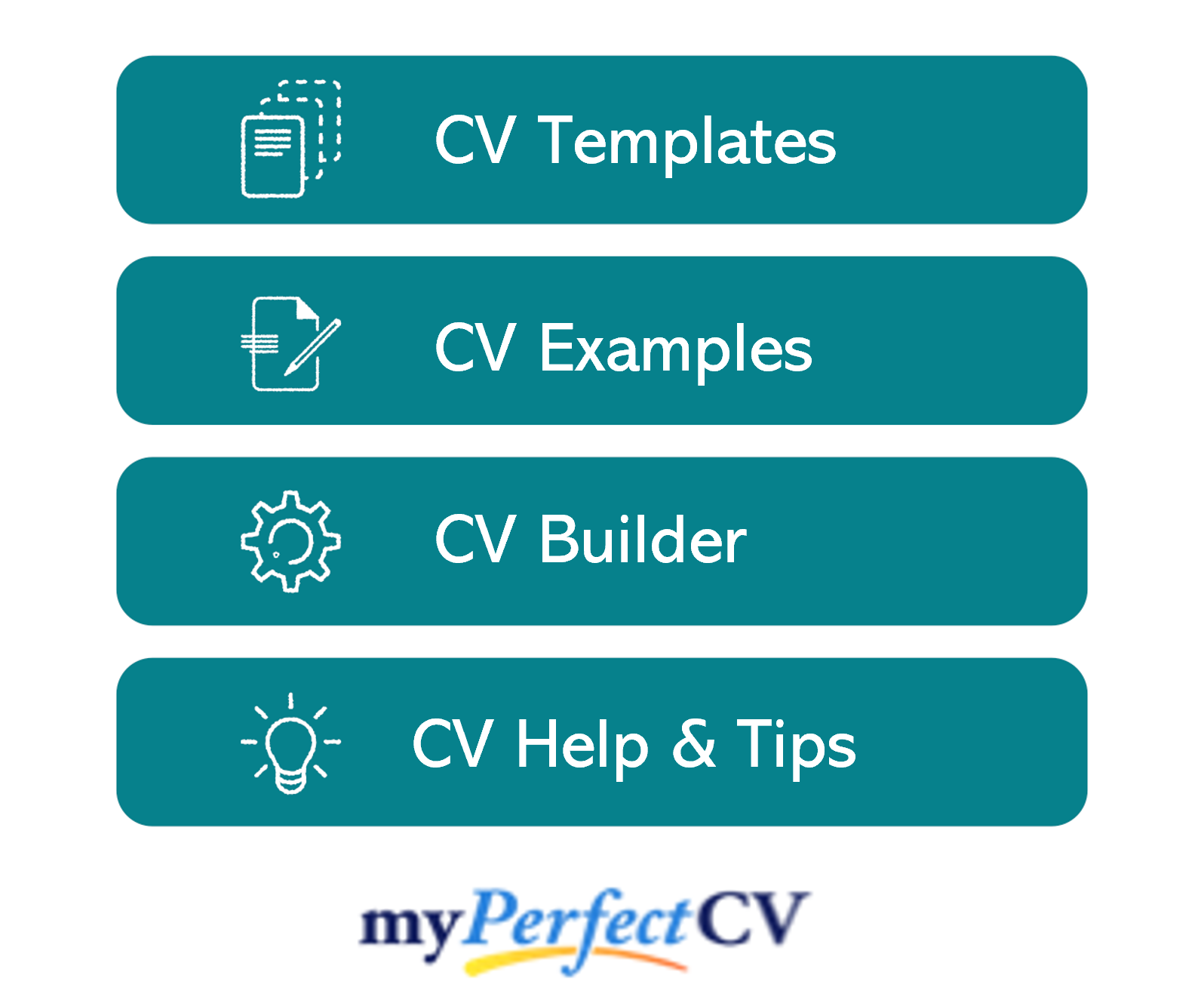 Retail manager CV structure & format
People often forget the importance of CV structure and format… and end up relying on the written content alone to land them an interview.
But most of these candidates end up with a flat rejection – time-strapped recruiters simply find their CV way too cluttered and disorganised to read!
Taking the time to ensure your CV is organised and easy-to-navigate will put you straight in a recruiter's good books.
Check out my top tips below:
Formatting Tips
Length: 2 pages of A4 is the perfect CV length. This gives you more than enough space to showcase why you're a suitable hire, without waffling or boring the reader with excessive detail.
Design: When it comes to CVs, simple is always better. Use a legible black font, and stick to the same one throughout. Additionally, avoid including profile photos or other images – they're just a waste of space!
Readability: Retail recruiters are usually very short on time, so they need to be able to read your CV with ease and speed. Avoid lengthy blocks of text – break them into small paragraphs instead. You can also format your info into short lists of snappy bullet points wherever possible, as this will make content much easier to skim through.

Structuring your CV
Use the simple structure below to organise your details:
Contact details – Stick your contact details at the very top of the page – you wouldn't want them to be missed.
Profile – Draw recruiters into your application with this snappy, 5-10 summary of your key skills and experience.
Work experience / Career history – List your relevant work experience, starting with your current job and working back.
Education – Detail your vocational or academic qualifications.
Interest and hobbies – Use this optional section to highlight any hobbies you have, especially if they display relevant skills.
Next, I'll talk you through what you need to include in each CV section.
CV Contact Details
Your CV should always start with your basic contact details, making it easy for recruiters to get in touch with you.
Stick to the essentials, such as your:
Phone number
Email address
Location – The town or city you live in is enough – for example, 'Chester' or 'Birmingham'.
Quick Tip: Don't bother with your date of birth, marital status or full address – these details are irrelevant to recruiters at this stage.

Retail manager CV Profile
Busy recruiters may only read the top section of a CV before deciding whether it's worth any more of their time.
This is what makes your CV profile – a short and snappy summary of your relevant skills and experience – so important.
It's basically your sales pitch. Aim to prove that you've got everything they're looking for and entice them to read the rest of your application.
Tips to consider when creating your profile:
Avoid clichés: Generic statements, such as 'Goes above and beyond' or 'Dedicated and enthusiastic team player', are a huge no-no. You might think they add impact, but in reality, they're very generic and mean nothing to recruiters.
Tailor it: To make the most impact, it's important to tailor your profile to the specific role you're applying for, as well as the retail industry as a whole. So, get online and research your target roles, read over the job description and then pack your profile with relevant skills and keywords. This will instantly show recruiters that you meet their requirements.
Keep it short and snappy: A CV profile length of 5-10 lines will make the maximum impact on recruiters and make them eager to find out more. Only share high-level information in this section – the smaller details should come later on in your CV.
Quick tip: A poorly written CV will fail to impress recruiters and employers. Use our partner's CV builder to create a winning CV in minutes with professional templates and pre-written content for every industry.
What to include in your retail manager CV profile?
Experience – Whether you've worked as a retail assistant or assistant manager for several years, or are already an experienced retail manager, start your CV profile by summing up your relevant experience. This might include the number of years in the industry, the types of roles you've worked and/or the types of shops you've worked in (supermarkets, phone stores, fashion retailers…).
Management & leadership skills – Do you have any experience of managing and motivating a team, training staff, making decisions or dealing with conflict? Pack your CV profile with a range of management and leadership skills and experience.
Retail skills – Highlight any general retail skills, especially if they're listed in the job description – for example, till work, stock tacking, sales and promotions, etc.
Niche industry/sector knowledge – If you have niche product or industry knowledge, make it known. For example, if you're applying to manage a technology shop and have previously worked for several years as a computer sales assistant, highlight this experience and knowledge – it's a serious selling point!
Achievements – Employers want to know how what value you could bring to their company – and highlighting results and achievements from previous roles is a great way to showcase this. For example, you might have increased sales, decreased staff turnover or improved the customer experience.
Core skills section
Next up is your core skills section, which should be placed directly underneath your CV profile.
This is basically 2 or 3 columns of your most relevant retail management skills, listed in snappy bullet points.
Take another look over the job description and aim to match the skills that are listed in it.
This way, recruiters will immediately see that you're capable of carrying out the role and will be keen to read further.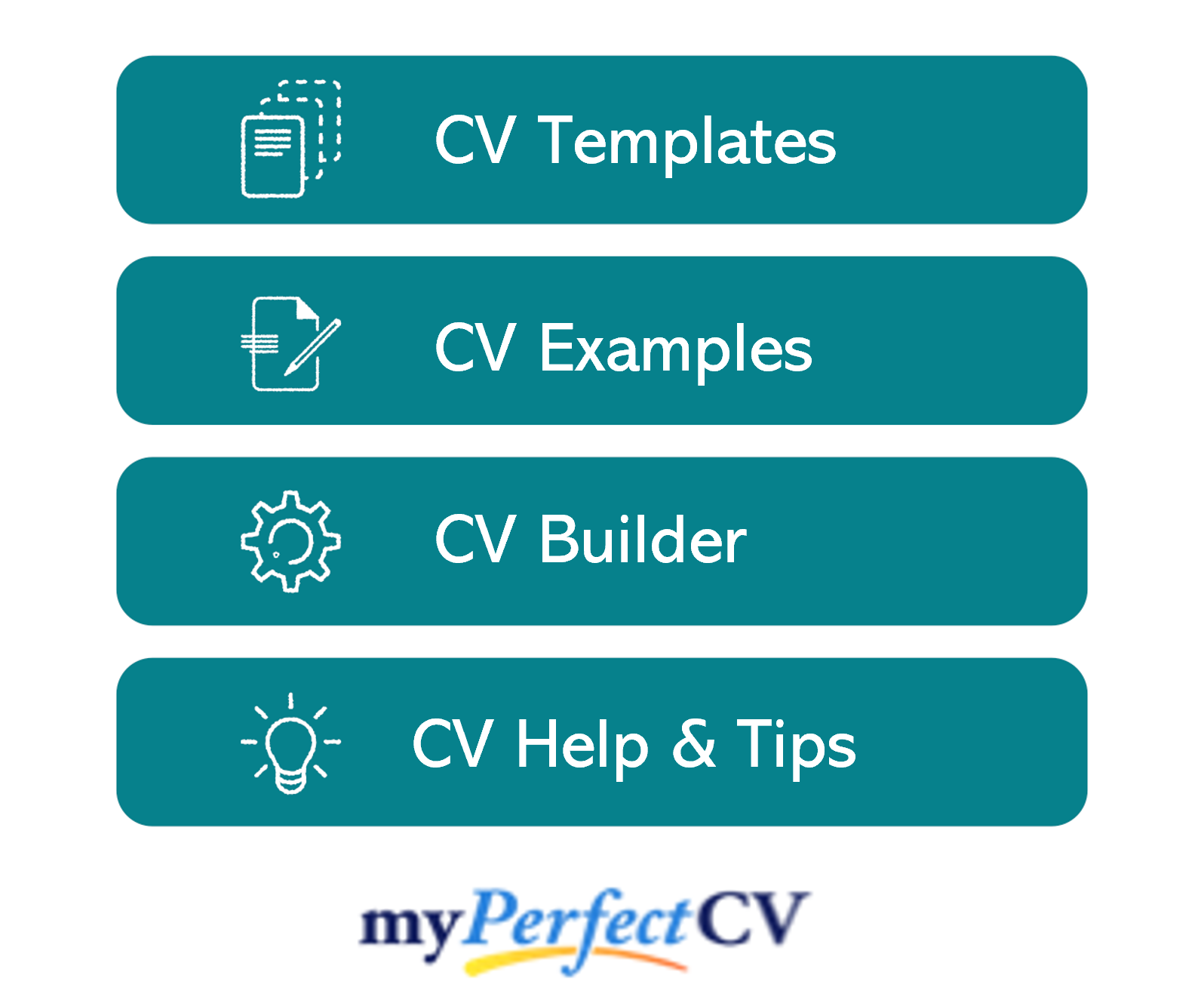 Work experience/Career history
Now, it's time to add the finer details to your CV and really show recruiters what you're capable of.
Commence by detailing your current (or most recent) position and work backwards through your career history.
If you've been working for years, you might struggle to fit everything in. In this case, prioritise space for your most recent and relevant roles, whilst shortening down descriptions for older and less applicable work experience.
Quick tip: Will this be your first attempt at a management position? Throughout your work experience section, focus on showing your potential as a manager by pinpointing transferable skills and experience. For example, in your experience as a retail or sales assistant, you might have been trusted to mentor new recruiters, helped to organise rotas, assisted with training, or filled in when a team leader or manager was out of office.
Structuring your roles
The way you structure your career history can have a huge impact on the overall readability of your CV.
My simple 3-step structure, as shown below, will break up the info into easily-digestible sections.
Outline
Start with a brief overview of your role, highlighting the type of company you worked for and what the purpose of your role was.
E.g.
"Responsible for leading and motivating a team of 24 staff in a busy high-street phone shop, ensuring that high customer service standards are adhered to and sales targets are consistently achieved."
Key responsibilities
Next, use short bullet points to detail your key duties and responsibilities.
Try to highlight the people you interacted with (assistants, managers, customers…), the managerial and retail skills you used, and the positive effects your work had.
E.g.
Motivating a team of sales assistants to achieve and surpass sales goals and targets.
Monitoring and assessing shop performance on a daily basis, regularly reporting back to the area manager.
Conducting monthly health and safety audits and preparing appropriate action plans.
Key achievements
To finish up, pinpoint some impressive achievements or results, to show how your work has benefited the stores you have worked for, as well as its customers.
E.g.
Improved overall store sales by 35% in 12 months.
Implemented a new complaint handling procedure, which reduced wait times by 20% and boosted customer satisfaction by 15%.
Decreased staff turnover by 25% in 6 months, resulting in a saving of over £5k.

Education
After your work experience, you should list your qualifications in an education section.
Retail manager roles are generally open to anyone who's built up retail experience, but relevant qualifications – such as finance, business, marketing or retail management degrees or HNDs – could put you at an advantage.
Start with your highest qualification and work your way back. You should list the name of the qualification, the date of completion and the school/college/university you studied at.
Quick tip: If you've been working as a retail sales assistant for several years and are keen to progress into management, why not boost your skills and prove your enthusiasm by taking a short retail management course?
Interests and hobbies
The last section of your CV is a hobbies and interests section – but it's completely optional.
You can use this section to discuss hobbies that further prove your skills. For example, being a captain of a sports team shows that you're a confident leader, while volunteering in a charity shop demonstrates retail skills and great personal attributes.
Avoid generic hobbies, such as going to the cinema or socialising, as they won't add any value to your application.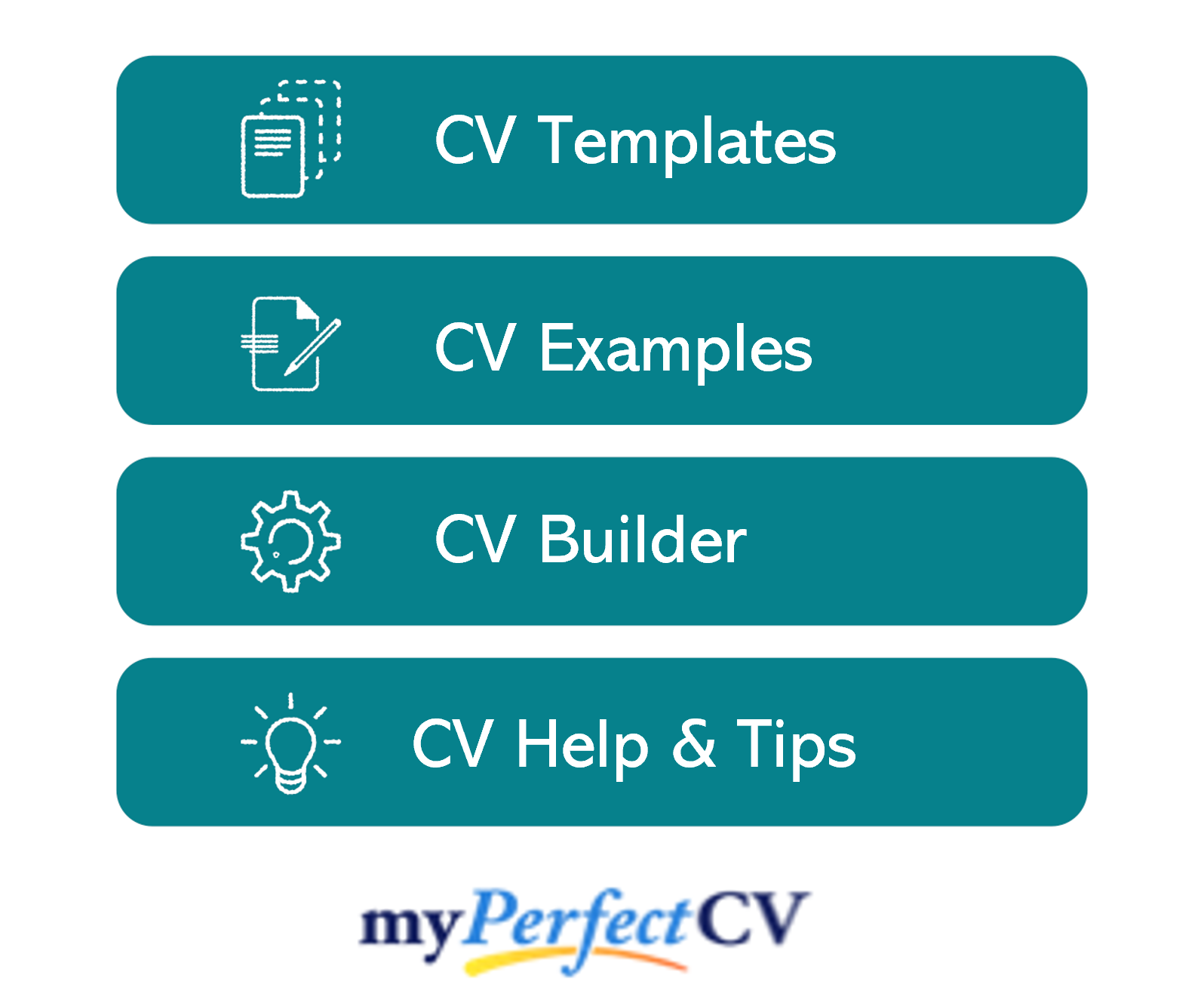 Essential skills for your retail manager CV
Leadership & management skills – You'll be in charge of managing and motivating a team, so it's vital to provide a range examples of leadership and managerial skills, such as how you motivate people, handle situations and conflicts with fairness and patience, plan and prioritise workloads, make decisions, solve problems, delegate and strategize.
Customer service – Customers should always be at the heart of your decisions, and you'll be expected to set high standards of customer service for the rest of your team to follow. Therefore, you need to pack your CV with examples of exceptional customer service.
Sales – You'll be held to account for setting and meeting sales targets and, ultimately, the success of your store. Provide examples of how you've converted browsers into customers and how you've maximised sales. Popping a few tangible sales results and achievements – for example, increased sales by 15% in 6 months – will win you even more brownie points.
Recruiting and training – In smaller shops, you might be solely responsible for recruiting new staff, as well as providing and/or organising their training and development. If you have experience of this, make sure to highlight it in your CV – even if it was mentoring or training on an informal basis.
Organisation & time management skills – Retail is one of the fastest-moving industries out there – and as a manager, you need to stay on top of everything that's going on. Give plenty of examples of your strong organisation, time management and planning skills throughout your CV.
Communication & interpersonal skills – From employees and customers to area managers, the ability to communicate confidently with a wide range of individuals is essential for any retail manager. Make sure to purposely name the range of stakeholders you've communicated with in your previous roles.
Writing your retail manager CV
Competition for the top retail manager roles can be tough – but with a flawless CV, there's no reason why you can't land your dream job.
By focusing on creating an easy-to-read structure and format, as well as tailoring your CV to the role, your relevant skills and strengths will jump out at recruiters.
Good luck with your job search!