Seeking a new role as a hotel receptionist? Your first step to success is writing a stand out CV.
An interview-winning hotel receptionist CV should highlight your relevant skills and experience, with a simple yet sleek design and an organised structure.
In this guide, I'll show you exactly how to write a CV that sparks attention and lands you the role you want.
I've also included an example hotel receptionist CV, to give you a better idea of the type of content, language and design you should aim for.
Here's what I'll cover:
Guide contents
Hotel receptionist CV example
Structuring and formatting your CV
Writing your CV profile
Detailing work experience
Your education
Skills required for your hotel receptionist CV

Hotel receptionist CV example


The example CV above should give you a good overview of what type of information you need to include in your own CV, as well as how to organise your details in a visually-pleasing and structured way.
If you read through the CV, you'll notice that every skill and job listed is relevant to receptionist jobs. This makes it easy for busy recruiters to see that the candidate is well-matched to the sector.
Hotel receptionist CV structure & format
Hotel receptionist jobs could receive hundreds of applications, leaving recruiters with limited time to review each.
Therefore, before you start writing your CV, it's essential to spend time planning the structure, layout and format.
An easy to read and well-organised appearance will help recruiters to navigate your application and pick out your key attributes, no matter how little time they have.
Formatting Tips
Length: Recruiters don't have time to read through lengthy CVs, so it's best to keep yours short, sharp and to the point. One or two sides of A4 is perfect and helps to ensure that every detail is relevant to the role you're applying for.
Readability: Bulky paragraphs and big chunks of text don't make for a pleasant reading experience. Get recruiters on your side by making sure your content is easy to scan through. Clearly labelled headings, small paragraphs and plenty of bullet points can help.
Design: A hotel receptionist CV doesn't need a fancy design – simple is best. Use a clear black font in size 10 or 12 on a white background.
Things to avoid: Loading your CV with photos, images or logos won't add any value to your application and can look unprofessional, so you're better off leaving them off entirely.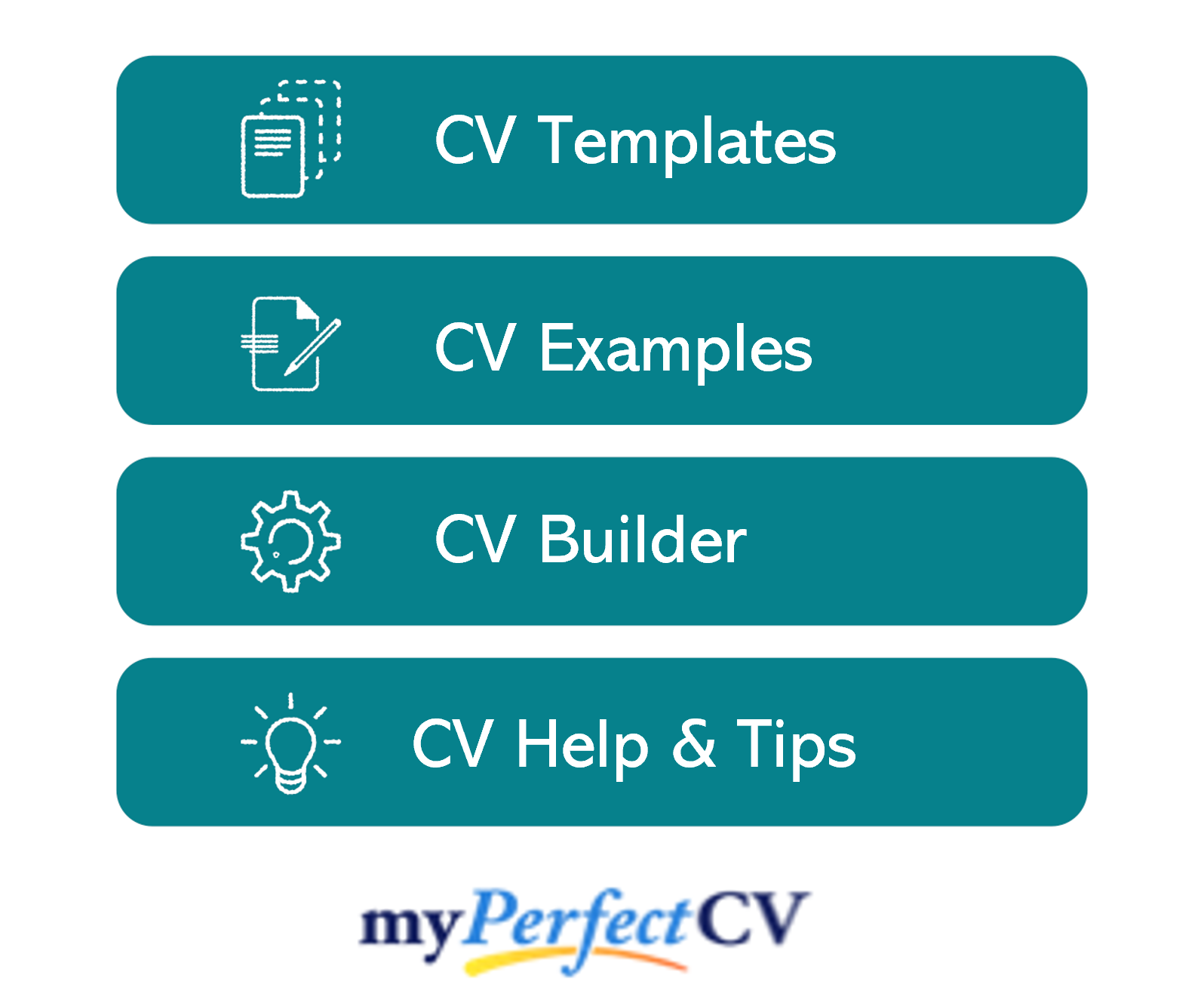 Structuring your CV
For ease of reading, organise your key information into the following CV sections:
Contact details – These should always be at the very top of the first CV page.
Profile – A short introduction which highlights why you're perfect for the job, briefly showcasing your key skills, experience and qualifications.
Work experience / Career history – A list of your relevant work experience so far, starting with your most recent role.
Education – An overview of your relevant qualifications, especially those related to the hospitality or admin sector.
Interest and hobbies – An optional section, which you can use to showcase any interesting or relevant hobbies or interests.
Next, I'll go through each CV section in-depth, so you know exactly what type of content you should include.
CV Contact Details
Kick start your CV by detailing your basic contact details.
Make sure these are clear and correct, so recruiters can easily invite you in for an interview.
Here's what you should include:
Phone number
Email address
Location – List your town or city, rather than a full address.
Quick Tip: Avoid listing unnecessary and excessive details, such as your D.O.B and marital status.
Hotel receptionist CV Profile
Your CV profile (or personal statement, if you're a junior candidate) is a short overview of your relevant skills, experience and qualifications.
Ultimately, it should highlight why you're suitable for the job and convince recruiters that the rest of your CV is worth reading.
Tips to consider when creating your profile:
Keep it short: Your CV profile length needs to be punchy and persuasive, so try to stick to a length between 5 and 10 lines. It's a summary, after all – the detail can come in the later sections of your CV.
Make it relevant: Your profile, along with your CV as a whole, should be tailored to the specific role you're applying for. Start by reading over the job ad and make a note of the essential skills, experience, knowledge and qualifications required. Then, use your findings to inspire your CV – your aim should be to match the requirements listed.
Avoid generic phrases: It's tempting to bulk up your CV with generic claims and phrases, like 'Motivated team player with a go-getter attitude'. However, these sound a little cheesy, and recruiters have no reason to believe them anyway. Instead, focus on hard facts, skills and achievements; it'll impress them far more.
Quick tip: A poorly written CV will fail to impress recruiters and employers. Use our partner's CV builder to create a winning CV in minutes with professional templates and pre-written content for every industry.
What to include in your hotel receptionist CV profile?
Relevant experience – Highlight any relevant experience you hold, whether that's as a hotel receptionist, as a receptionist in another industry, or as an administrator – it's all transferable! Give an overview of your experience level too, whether that's 10 years or a 2-month work experience placement.
Key skills – Every hotel receptionist role will require a different set of skills, so make sure to tailor these to the specific job you're applying for. However, most jobs of this kind will require strong customer service skills, administrative skills, strong time-management and excellent verbal communication skills.
System/software knowledge – You'll likely be working on a computer or tablet daily, so strong IT skills and software knowledge (check if any specifics are listed in the advertisement) are highly attractive to employers.
Qualifications – Give a brief overview of your academic background, particularly English, IT and languages qualifications. Any vocational qualifications in tourism, hospitality and admin are well worth mentioning, too.
Core skills section
As I mentioned, hotel receptionist jobs can be quite competitive.
Therefore, along with your profile, a snappy list of core skills can help you to capture recruiter's attention.
These should also be tailored to your target role, so make sure to prioritise any skills or knowledge listed in the job description.
This helps to showcase your suitability to recruiters, even if they only have a few minutes to scan through your application.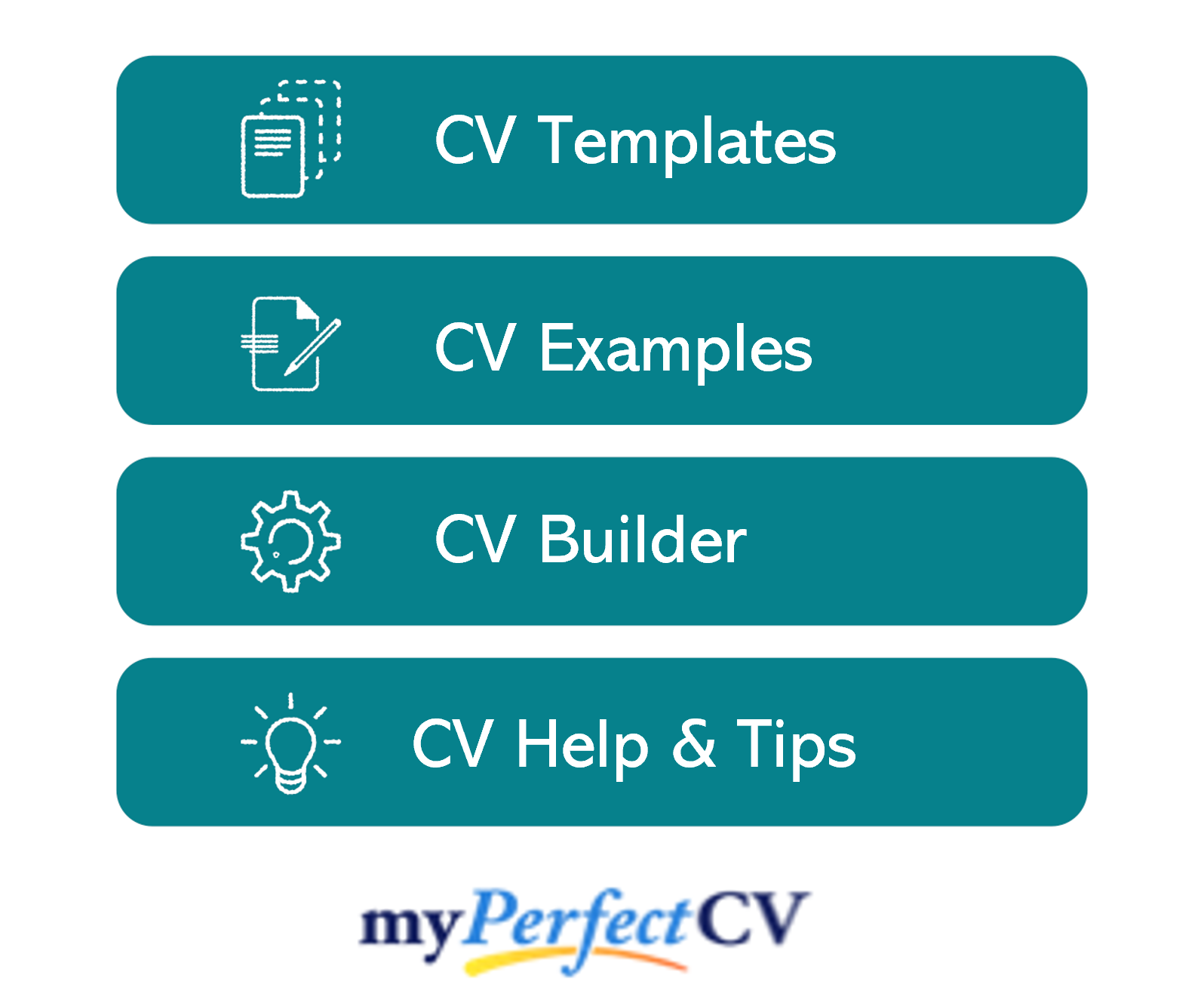 Work experience/Career history
Next up is your work experience section, which gives you an additional opportunity to showcase why you'd make a great hire.
You should go through your relevant experience, listing the responsibilities and achievements you had in each of your roles.
Start with your current (or most recent) role and work your way backwards.
Quick tip: If you have a huge amount of relevant experience, don't be tempted to submit a CV over 2 pages. Instead, prioritise space for your most recent roles and reduce the size of each role as you work backwards through your employment history.
Structuring your roles
Your work experience section can quickly become bulky and overwhelming, especially if you've been in the industry for a while.
Use my simple 3-step structure, as shown below, to break up chunks of text, aid readability and allow your key achievements to stand out:
Outline
Write a brief outline of the role as a whole, including who you worked for (including the size and type of hotel, if applicable) you worked for, and what the purpose of your position was.
E.g.
"Receptionist for a 50 room luxury hotel, supporting the manager and administrator with a range of business administration and customer service enquiries."
Key responsibilities
Then use short bullet points to list your day-to-day duties and responsibilities.
Make sure to tailor this to the role you're applying for, by pointing out key skills and how you used them within the role.
E.g.
Handling internal and external calls from customers, clients and suppliers.
Created specific and measurable action plans to improve guest services.
Resolved customer complaints in a timely manner, adhering to strict customer service guidelines.
Key achievements
Then, add impact by listing 1-3 key achievements, results or accomplishments made within the role.
If possible, quantify these with hard facts and figures to showcase the value you added to the company.
E.g.
Decreased number of customer complaints by 40% in 12 months by creating and implementing action plans.
Increased hotel rating on Tripadvisor from 3.8 to 4.5 within 6 months.
Achieved guest satisfaction scores over 92% in all areas.
Education
Next up is your education section, where you can list your key qualifications, whether they're academic or vocational.
Start with any relevant further education qualifications or vocational certifications you have, such as:
Business
Languages
ICT
Admin
Customer service
Then give a general round-up of your academic background, such as GCSEs or A-Levels, for example, "10 GCSE's A-C, including B in English and ICT".
Hotel Receptionist cover letter
Interests and hobbies
The hobbies and interests section of your CV isn't mandatory, so don't worry if you've run out of space by this point.
However, for those of you who don't have much experience, hobbies and interests can be a useful way to showcase transferable skills.
For example, being a member of a sports team shows great teamwork and communication skills, while attending a language group will show employers that you're eager to develop your language skills, which are highly valued in the tourism sector.
Any hobby you add should add value to your application and further showcase why you're a good fit for the role, so avoid listing generic hobbies like 'listening to music'.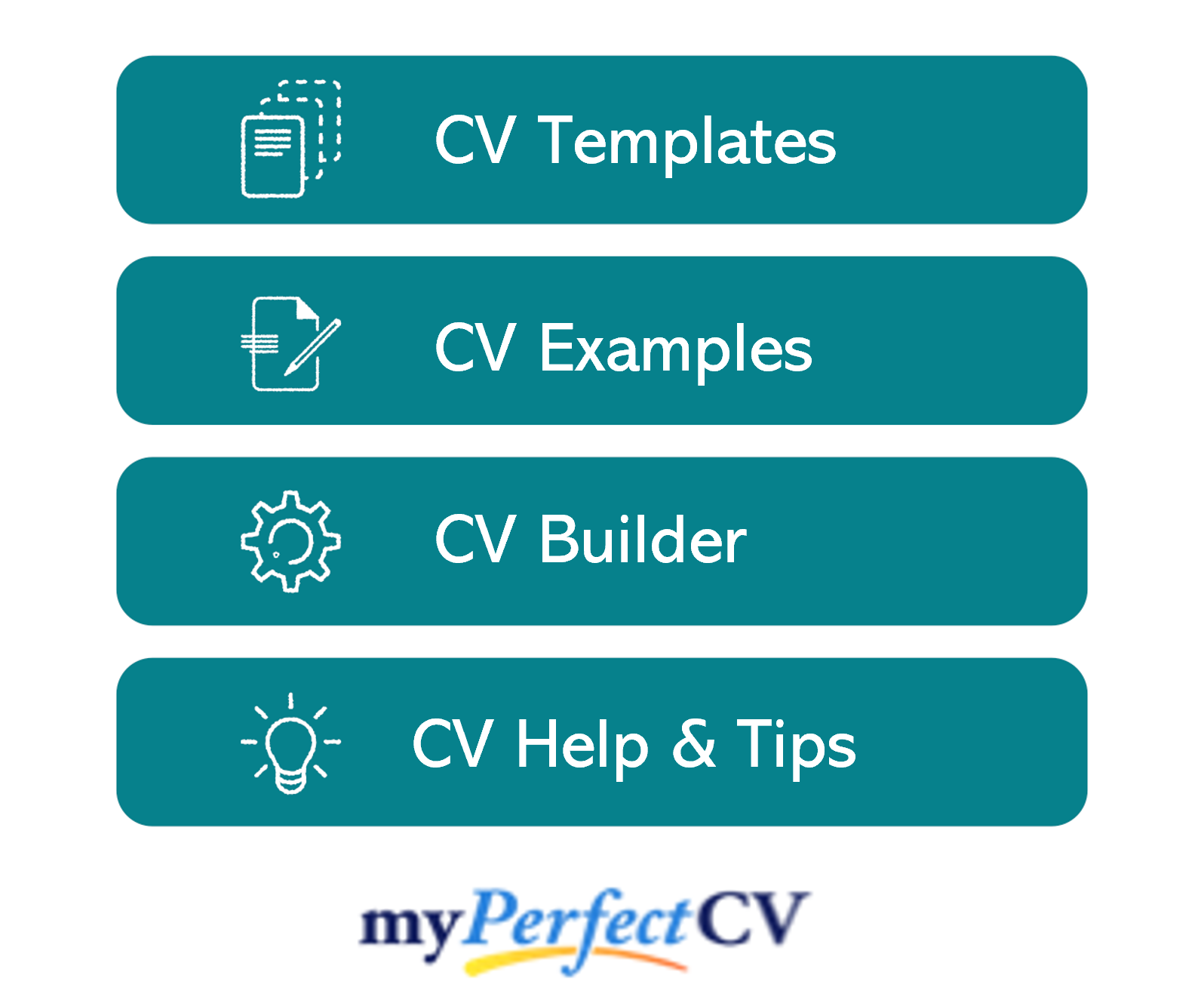 Essential skills for your hotel receptionist CV
Although you should tailor your skills to the specific role and organisation you're applying for, the following skills are relevant across the board:
Customer Service – You'll need a variety of customer-facing skills, such as welcoming and checking in guests, call handling, dealing with problems and answering queries and giving recommendations on local attractions. Highlight how you've worked to ensure an excellent customer experience in previous roles
Office & admin support – From completing incident reports and processing payments to managing conference room bookings and closing guest accounts, your CV should highlight your office and administrative skills and experience.
Software & ICT skills – While the specific programmes will vary between establishments, all receptionists require strong ICT skills and the ability to use/learn relevant packages, such as MS office and various booking and payment systems.
Languages – Languages will be highly advantageous for the hotel industry, but they're not always essential. Make sure to highlight any additional languages you can speak, even if it's only at a conversational level.
Time management and organisation – Generally, receptionists need to juggle a range of tasks and requests at any one time. Try to demonstrate how you've organised your time, prioritised tasks and worked under pressure in your previous roles.
Writing your hotel receptionist CV
With a well-organised, tailored and skills-packed CV, your dream hotel receptionist role is well within your reach.
Whilst writing your CV, remember to focus on hard facts and skills, rather than packing your CV with generic clichés, and incorporate lots of relevant skills and keywords.
Good luck with your application!