If you're looking to land an audition for a great new dance role, you need to write an attention-grabbing dance CV.
Dancers often work a huge number of short-term roles and contracts, meaning CVs can be exhausting – but they needn't be.
In this guide, I'll teach you how to provide a short and snappy overview of your experience, which impresses readers and wins you plenty of auditions.
Here's what I'll cover in the guide:
Guide contents
Dance CV example
Structuring and formatting your CV
Writing your CV profile
Detailing work experience
Your education
Skills required for your dance CV

Dance CV example


The CV example above should give you a rough idea of how to put forward a snapshot of your dance experience, without overwhelming the reader with endless information.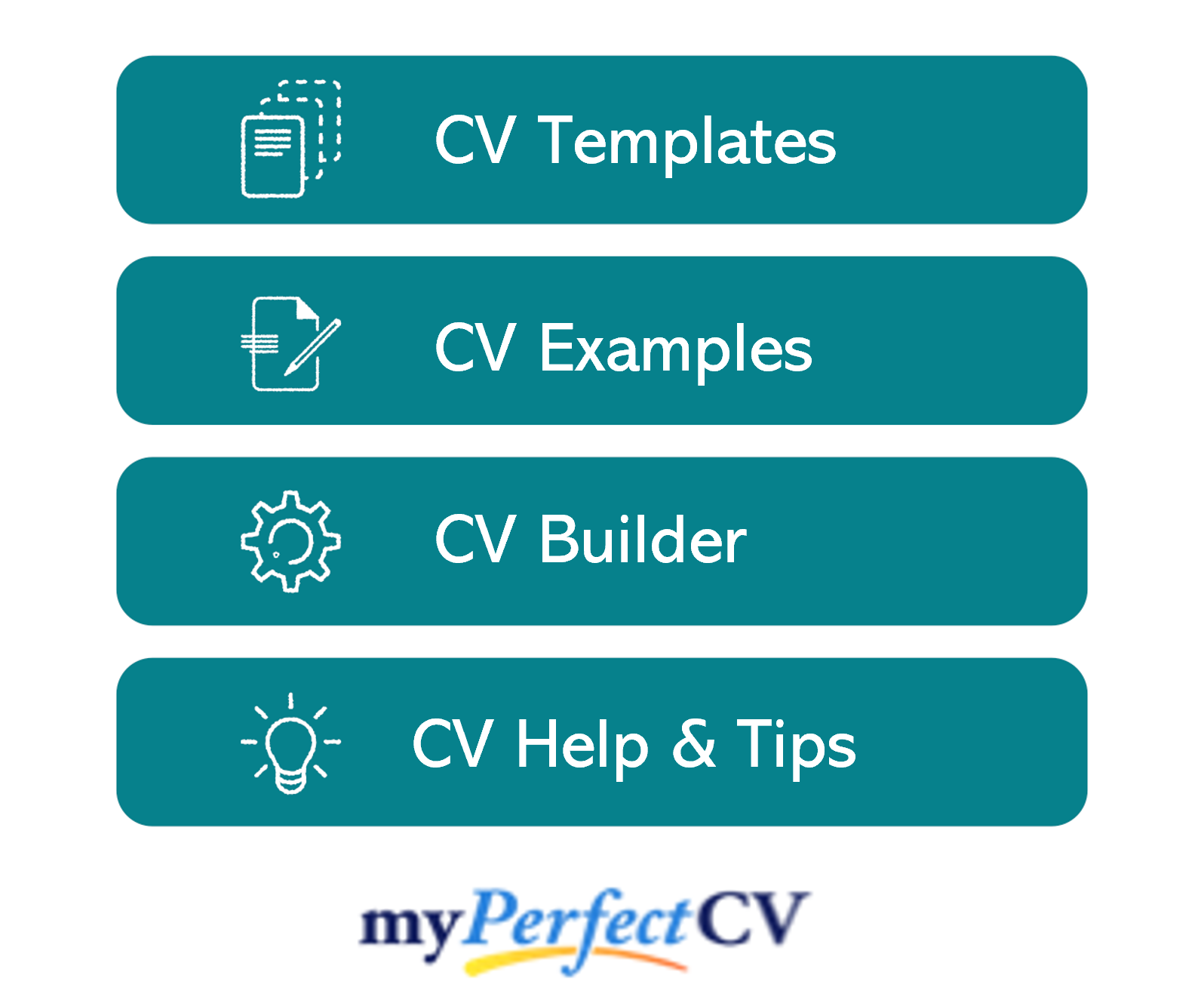 Dance CV structure & format
Unsurprisingly, dancing contracts and roles often receive hundreds of applications.
Casting directors or recruiters will have very limited time to read through each CV, so you need to keep their needs in mind whilst designing yours.
By using my simple formatting tricks and sticking to a clear structure, you can make it easy for them to scan through your information and see that you're a great fit.
Take a look at my tried-and-tested methods below:
Formatting Tips
Length: It can be tempting to fill pages discussing your previous contracts, but you should aim for a CV length of 2 pages of A4 or less. This forces you to be succinct and selective, including only the most impressive and relevant information – rather than boring the reader with endless waffle!
Design: Colourful and funky CV designs may look nice, but they can be extremely distracting for time-strapped recruiters. Keep your CV design simple, with a muted colour palette and clear, modern font.
Readability: Huge, unbroken chunks of writing are a no-go – they make a CV impossible to scan! Use plenty of bullet points, lists and small paragraphs to ensure recruiters can skim your CV and find the information they need with ease.
Photos: A dance CV is one of the few professions that benefits from a profile photo. So, place a professional headshot in the top corner of the first page, but don't let it take up too much space.
Structuring your
By organising your details into the following structure, it'll be easy for casting directors to scan through your application:
Contact details – Always position your contact details at the very top of your CV.
Profile – A punchy opening paragraph, which summarises your experience and pinpoints why you're the ideal candidate for the job.
Work experience / Career history – Detail your relevant dancing experience, working backwards through your history.
Education – List your qualifications, focusing on those relevant to dance.
Interest and hobbies – Optional section, which you could use to discuss relevant interests and hobbies.
Next, I'll talk through each CV section in more detail, so you know exactly what content to include.

CV Contact Details
If your contact details aren't clearly visible, you might frustrate casting directors and miss out on an audition.
So, list your essential contact details at the very top of the first page of your CV:
Phone number
Email address
Location – Just list your town or city, rather than your full address.
Quick Tip: As a dancer, it may be beneficial to list your height, hair colour and eye colour. This isn't because casting directors are biased towards specific looks, but because they're often looking to fill very specific parts. Make sure to double-check the job advertisement, as companies may ask you to provide specific details in your application.

Dance CV Profile
Next up is a snappy and enticing CV profile, which details why you'd make the perfect dancer for the job.
Focus on summarising your key selling points, such as your relevant experience, training, skills and any industry qualifications.
This is likely to be the first thing that casting directors will read, so it needs to be unique and hook their attention.
Tips to consider when creating your profile:
Casting directors are looking for dancers who stand out from the crowd and make a real impact. Therefore, avoid packing your CV profile with overused, generic phrases like 'Hardworking team player' or 'I always give 110%' – instead, impress them with hard evidence of your experience and achievements.
Your CV profile should be no more than 10 lines – this is just enough space to put forward your key selling points, without overdoing it and losing the reader's attention.
Tailor your profile (and your CV as a whole) to the specific job you're applying for. Take a good look over the job description and focus on matching the requirements; discussing closely related experience, training and skills.
There's no need to discuss your long-term career goals or address CV gaps in your profile – save this type of information for your cover letter.
What to include in your dance CV profile?
Dancing training/qualifications – What dancing schools or programmes did you attend? Do you hold a diploma or a degree? Highlight your training and qualifications early on in your profile.
Dancing skills – What are your key dancing skills? Read over the job description and match your skills to what the organisation is seeking – for example, knowledge of a certain dancing discipline, movement memory, floor work, rhythmics, etc.
Dancing specialisms – If you've specialised in a certain type(s) of dance, make it clear. Classical ballet? Modern stage dance? Street? Musical theatre?
Relevant experience – Give a well-rounded summary of your dancing experience. You could mention the number of years you've been working as a dancer, the choreographers and/or companies you've worked with, the venues you've performed at and the type of roles (TV, commercial, theatrical etc…) you've gained. Remember to tailor this to the job you're applying for, pinpointing any relevant experience you hold.
Accomplishments – The aim is to stand out and make an impact, so anything which sets you apart from the rest, should be noted in your profile. For example, you could highlight any particularly impressive roles you've carried out, leading choreographers you've worked with, notable venus you've performed at or exemplary feedback you've received for a performance.

Quick tip: Careless spelling mistakes will make your CV look unprofessional. Make use of our partner's CV builder, to check it over for errors.
Core skills section
Just underneath your profile, use 2-3 columns of bullet points to document your relevant dancing skills and specialisms.
This should also be tailored to the role, highlighting the skills or disciplines mentioned in the job advertisement.
This helps busy casting directors to quickly gauge your suitability for the role – even if they only have time to briefly scan your application.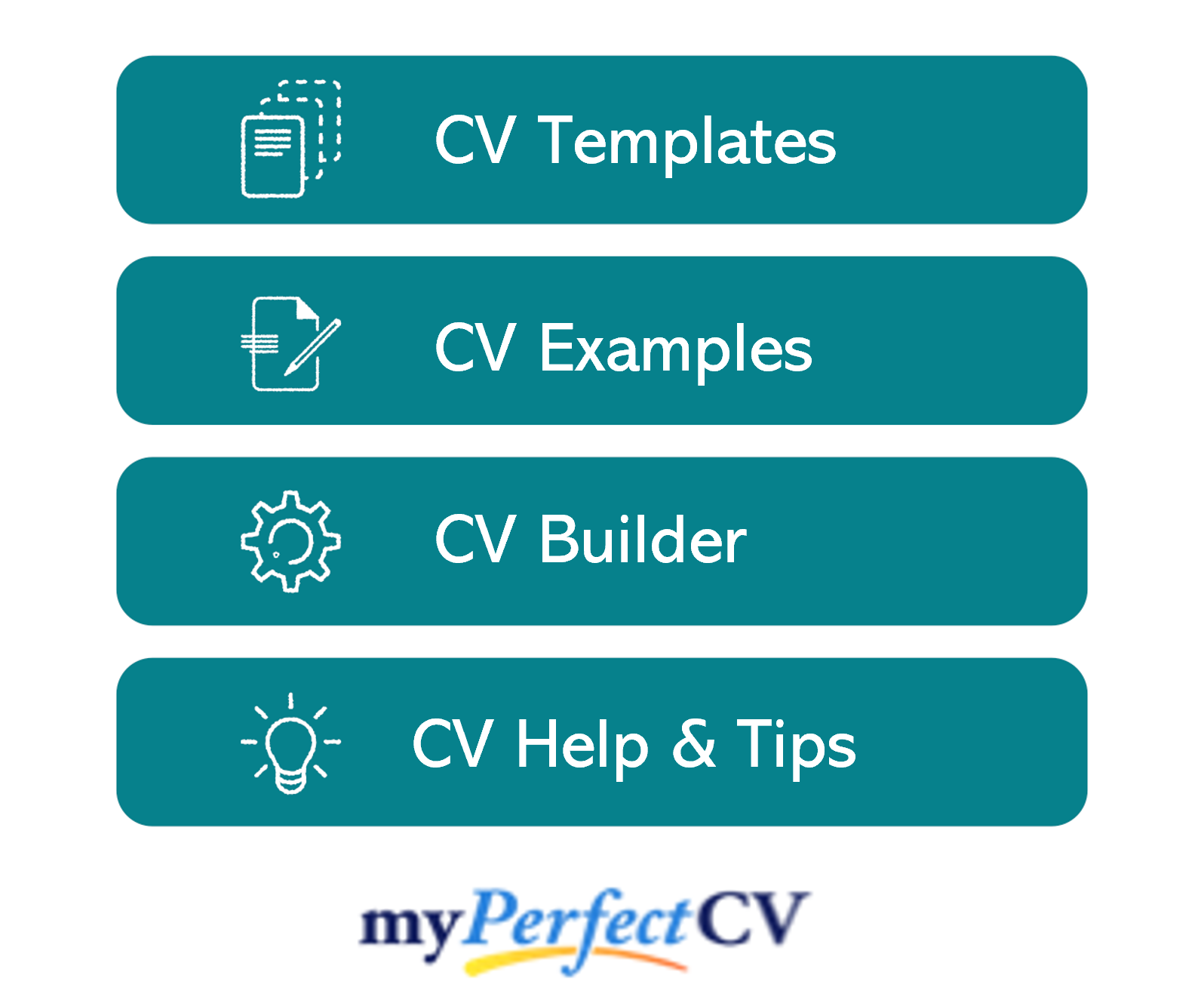 Work experience/Career history
Next up is your career history, which is what dancers often find difficult.
You'll probably have what's referred to as a 'mosaic career' – lots of short-term roles and contracts.
But casting directors don't have time to read about every single one, so it pays to be selective.
So, while it's important to highlight the breadth of your experience, don't feel the need to discuss every contract in great detail.
Prioritise space for your biggest and most relevant roles or jobs – for others, you can merely list the name of the show or company you worked on/for, along with the dates.
If you'd prefer, you can highlight the biggest or longest roles in your work experience section – but then include a 'Credits' section underneath, where you provide a snappy list of the shows you've performed in.
It might seem hard to put years of dancing experience on 2 pages of A4, but a succinct CV will make far more of an impact on the reader.
Structuring your roles
The 3-step role structure below will help recruiters to hone in your strengths and scan through your experience with ease.
Outline
Start with a brief overview of the role, such as the company you worked for, what your role was and the dancing specialisms involved.
E.g.
"Reporting to the lead choreographer of a national dance company, I danced in 5x weekly shows based in contemporary ballet, jazz and acrobatics."
Key responsibilities
Use short and snappy bullet point to list the key duties and responsibilities of your role.
E.g.
Learned new routines weekly and worked alongside choreographer to refine steps.
Performed routines live on stage 5 times per week, to an audience of 1,000+.
Collaborated with other dancers to guarantee high standard of rhythm and timing.
Led weekly fitness classes for the entire dance team.
Key achievements
Impress casting directors by rounding up each role with a list of key achievements and accomplishments.
This might be a lead dance role you were cast, great feedback you received or anything else that had a positive effect on the company or audience.
E.g.
Promoted from junior to lead dancer after 6 months.
Awarded 'Stand Out Dancer of the Month' for 2 consecutive months.
Choreographed and pitched new routine, which was then picked for the show.

Education
After you've given a snappy overview of your experience, you need to outline your dance qualifications and training.
Start with your highest qualification – whether that's a dance degree or professional training at a CDMT-accredited school or college – and make sure to include your grade and dates of study.
If you studied any modules which are highly relevant to the job you're applying to, you should discuss them in more detail.
You should also look to include a brief overview of your highest academic qualifications, such as your A-Levels or GCSEs, as well as any extra vocational dance courses.
Interests and hobbies
The hobbies and interests section of your CV is optional – but can actually be rather beneficial if you have hobbies that prove your suitability for the sector.
For example, if you're part of a dancing, drama or musical theatre group/club or run a blog about the industry, you'll demonstrate that you're passionate and eager to develop your skills.
Additionally, being an active volunteer, playing sports, running marathons or anything else that shows determination and ambition, is worth adding to your CV.
However, avoid listing generic hobbies, such as 'socialising' or 'reading' – they're too generic and won't add any value to your application.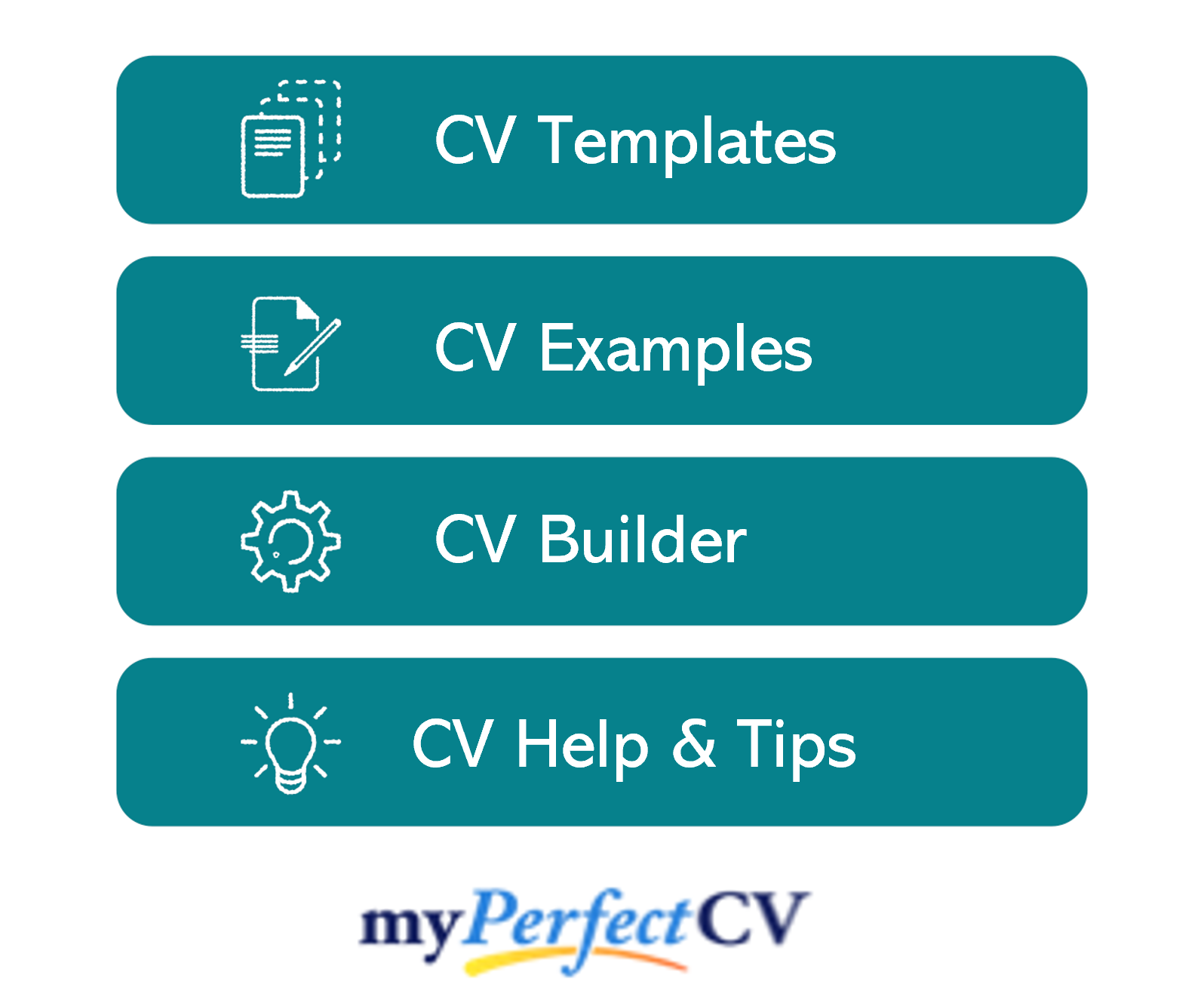 Essential skills for your dance CV
Every dance role or contract will require different skills and specialisms, so make sure to match your skills up to the job ad. However, dancers are generally expected to hold the following core skills:
Knowledge of chosen dance specialisms – Whether you're a street, ballet or ballroom dancer, you'll need in-depth knowledge and a high level of skill in your chosen dance niche.
Core dancing skills – General knowledge and ability of core dancing skills and principles, such as movement memory, weight transfer, floor work, movement patterns etc…
Physical fitness – Dancing is a highly physical job, so you'll need a great level of fitness, stamina and endurance.
Confidence – This soft skill is extremely important for dancers. Performing in front of crowds takes a lot of confidence, so you'll need to be able to reign in the nerves and believe in your abilities.
Creativity – To set yourself apart as a dancer, creativity is a must; whether that's choreographing new routines or adding a unique spin on existing work.
Time management & organisation – Dancers often work several roles and routines at once, so you need to be able to keep on track with a potentially hectic schedule.
Teamwork – As you'll likely be working as part of a dance crew, being able to listen and communicate effectively in a team is vital.
Writing your dance CV
Taking the time to write a unique, punchy and tailored dance CV will open up plenty of exciting opportunities.
If you focus on making the document easy to read and pack it with relevant skills and experience, casting directors will be eager to call you.
Quick tip: A poorly written CV will fail to impress recruiters and employers. Use our partner's CV builder to create a winning CV in minutes with professional templates and pre-written content for every industry.
Good luck with your dancing career!