Whether you're a school leaver with dreams of working the slopes, or an established traveller looking for their next seasonal role, a compelling CV is essential.
Ski season roles are highly competitive, so if you want to land an interview, your application needs to stand out from the crowd.
This CV for ski season guide includes an example ski season CV and will teach you how to secure your dream winter role.
Here's what the guide will cover:
Guide contents
CV for ski season example
Structuring and formatting your CV
Writing your CV profile
Detailing work experience
Your education
Skills required for your ski season CV

CV for ski season example
Unsure of what your CV should look like? Look at the CV example above. It'll give you a good idea of how to present your skills and experience in a clear and professional way.
As you can see, it provides plenty of relevant information about the applicant but is still very easy to read, which will please time-strapped ski season recruiters.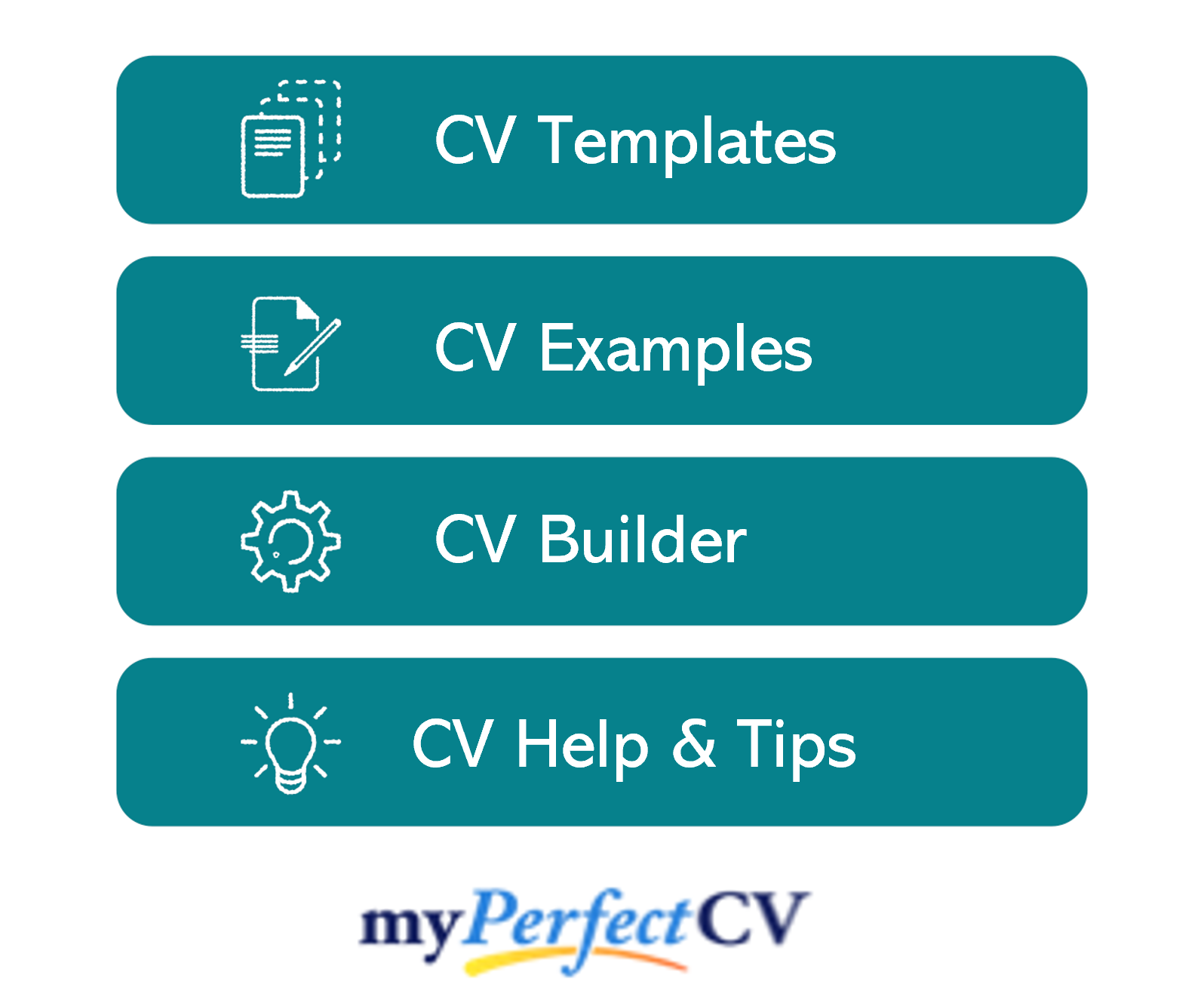 CV for ski season structure & format
Ski season jobs receive countless applications. If recruiters can't find the information they're looking for in a flash, it could be game over.
You need to format and structure your CV in a way which allows the reader to pick out your key information with ease, even if they're strapped for time.
It should be clear, easily legible, well-organised and scannable. Check out some simple tips and tricks below:
Formatting Tips
Length: Two sides of A4 makes for the perfect CV length, though one page is okay for less experienced applicants. This forces you to make sure that every single sentence adds value to your CV and ensures you avoid waffle.
Readability: Columns, lists, bullet points, bold text and subtle colour can all help to aid the readability of your CV. Your overarching goal should be to make the content as easy to read and navigate as possible, whilst also aiming to make your key skills and achievements stand out.
Design: When it comes to CV design, it's best to keep things simple and sleek. While elaborate designs certainly command attention, it's not always for the right reasons! Readability is key, so whatever you choose to do, make sure you prioritise readability above everything.
Do your research: Normally, it's best to leave your photo off a CV. However, for ski season roles, it's more common. Take a look over the role advertisement and company website — if they ask you to include a photo, make it a friendly yet professional one.
Structuring your CV
Use the simple CV structure below to organise your information:
Contact details – Make it easy for recruiters to get in touch with you by listing your contact details at the top of your CV.
Profile – A short and snappy summary of your experience and skills, showcasing what makes you a good fit for the position.
Work experience/career history – Note down all your work history, with your current position first, then working backwards.
Education – A quick list of your academic background and professional/vocational qualifications.
Interest and hobbies – This is an optional section, which you can use to highlight any relevant hobbies or interests.
Still confused about what to include in each CV section? I'll cover each section in more depth next.

CV Contact Details
Make it easy for recruiters to get in touch, by heading your CV with your contact details.
There's no need for excessive details – just list the basics:
Mobile number
Email address – Use a professional address with no nicknames.
Location – Just write your general location, such as 'London' or 'Cardiff' – there's no need to put your full address.

CV for ski season Profile
Ski season recruiters read through countless applications every day. If they don't find what they're looking for quickly, they'll simply move onto the next one.
That's what makes your CV profile or personal statement so important.
This short and snappy summary sits at the top of your CV and should give a high-level overview of why you're a good match for the job.
This way, you can ensure that busy recruiters see your suitability from the outset.
Tips to consider when creating your profile:
Ditch clichés: Clichés like "passionate and hardworking team player" might sound impressive to you, but they don't actually tell the recruiter much about you. Concentrate on highlighting hard facts and skills, as recruiters are more likely to take these on board.
Consider length: Aim for a short, snappy paragraph of 3-5 lines. This is just enough room to showcase why you'd make the perfect hire, whilst keeping the details high-level.
Research your target role: The biggest ski season CV mistake? A generic, mass-produced document which is sent out to tens of employers. If you want to land an interview, you need to tailor your CV profile (and your application as a whole) to the specific role you're applying for. So, before you start writing, remember to read over the job description and make a list of the skills, knowledge and experience the employer is looking for.
Avoid objectives: Avoid discussing your career goals in your CV profile — you're working with limited space. If you think they'll add to your application, incorporate them into your cover letter instead.
What to include in your ski season CV profile?
Relevant experience – Start with a brief overview of your relevant experience, such as the type of companies you've worked for, the roles you've carried out and how many years experience you have. This will obviously vary between ski season roles. For example, if you're applying to be a chalet host, mention your previous chalet hosting and/or customer service/cooking experience. If you're applying for for bartending jobs, highlight your bartending experience.
Key skills – Take a look over the role description and decipher what skills and knowledge employer is looking for. Note them down and decide which you can match. These are what you should include in your CV profile.
Qualifications – If you have any qualifications that are relevant to the role you're applying for, shout out about them. For example, if you have a food hygiene certificate and are working as a chalet cook, it's worth sharing. If you have little relevant experience, you might want to give a quick overview of your academic background, too — for example, your degree or A-Levels.
Quick tip: Your CV is your first impression on recruiters, so it's vital to avoid spelling and grammar mistakes. Use our partner's CV builder, to double-check your accuracy.
Core skills section
Underneath your profile, you should create a bullet point list of your core skills, formatted into 2-3 columns.
Here, you should focus on showcasing any skills or knowledge listed in the ski season job advertisement.
This will instantly prove that you're an ideal candidate, even if a recruiter only has time to briefly scan your CV.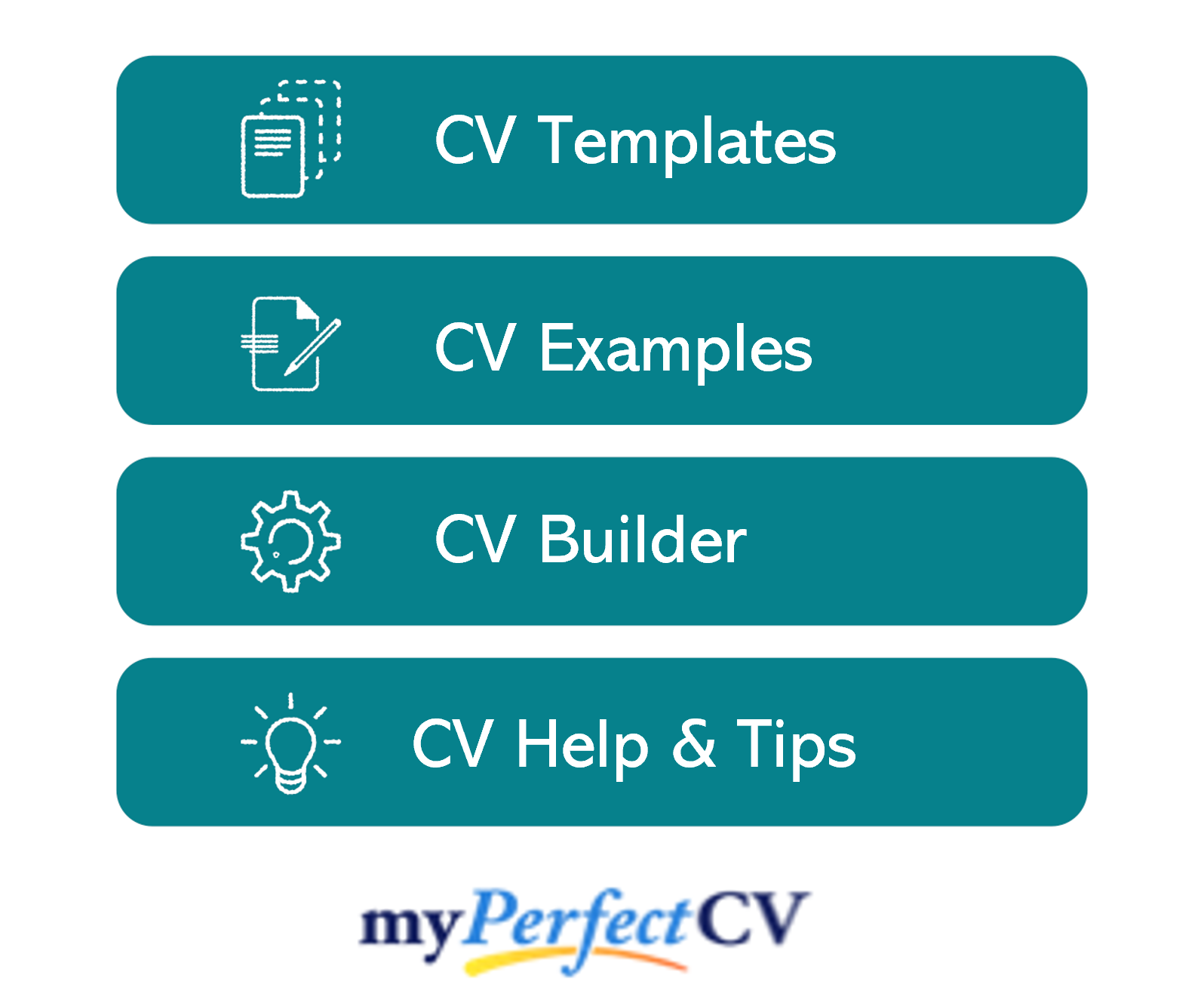 Work experience/Career history
By this point, employers will be keen to know more detail about your relevant work experience.
Starting with your most recent role and working backwards, create a snappy list of any the roles you've held.
This could be freelance, voluntary, part-time or temporary jobs too. Anything that's relevant to your target role is well-worth listing!
For example, for those applying for jobs as resort reps, customer service skills are key — so a part-time shop or cafe job is actually very relevant.
Structuring your roles
Whilst writing your CV, try to look at it in the eyes of a recruiter.
If they're met with huge unbroken blocks of text that are impossible to navigate, they might skip onto the next application.
Instead, make use of the 3-step structure, as shown below:
Outline
Start with a brief summary of the job as a whole, as well as the type of company you worked for.
E.g.
"As a chalet host, I was fully responsible for the daily operation of a 15-person chalet, providing a range of hospitality and catering services to guests; ensuring high levels of customer service and satisfaction at all times."
Key responsibilities
Next up, you should write a punchy list of your day-to-day duties within the job.
Recruiters are most interested in your relevant skills and knowledge, so highlight these wherever possible.
E.g.
Cleaned the chalet and change all linen and beds on changeover day.
Prepare a full cooked breakfast and afternoon tea on a daily basis.
Prepared weekly shopping lists, adhering to the budget at all times.
Key achievements
To finish off each role with extra impact, list 1-3 stand out achievements, results or accomplishments.
This could be anything which had a positive outcome for the company you worked for, or perhaps a client/customer.
Where applicable, quantify your examples with facts and figures.
E.g.
Secured repeat bookings with 45% of chalet guests.
Upsold equipment rental and excursions; exceeding my target by 25%.
Received 20 personal recommendations from guests through the season.

Education
At the bottom of your CV is your education. You can list your formal academic qualifications, such as:
As well as any sector-specific qualifications or vocational training, such as a hospitality and catering certificate.
Note down the name of the qualification, the organisation at which you studied, and the date of completion.
Interests and hobbies
The hobbies and interests CV section isn't mandatory, so don't worry if you're out of room by this point.
However, if you have an interesting hobby or interest that could support a recruiter's decision making, you might want to add them.
Be careful what you include though. Consider hobbies that exhibit skills that are required for the role you're applying for.
For example, chalet hosts could list cooking as a hobby, while resort reps might list team sports, as it'll help to prove their teamwork and interpersonal skills.
But generic hobbies like "watching TV" won't impress recruiters, so you're best off saving the space for other CV sections.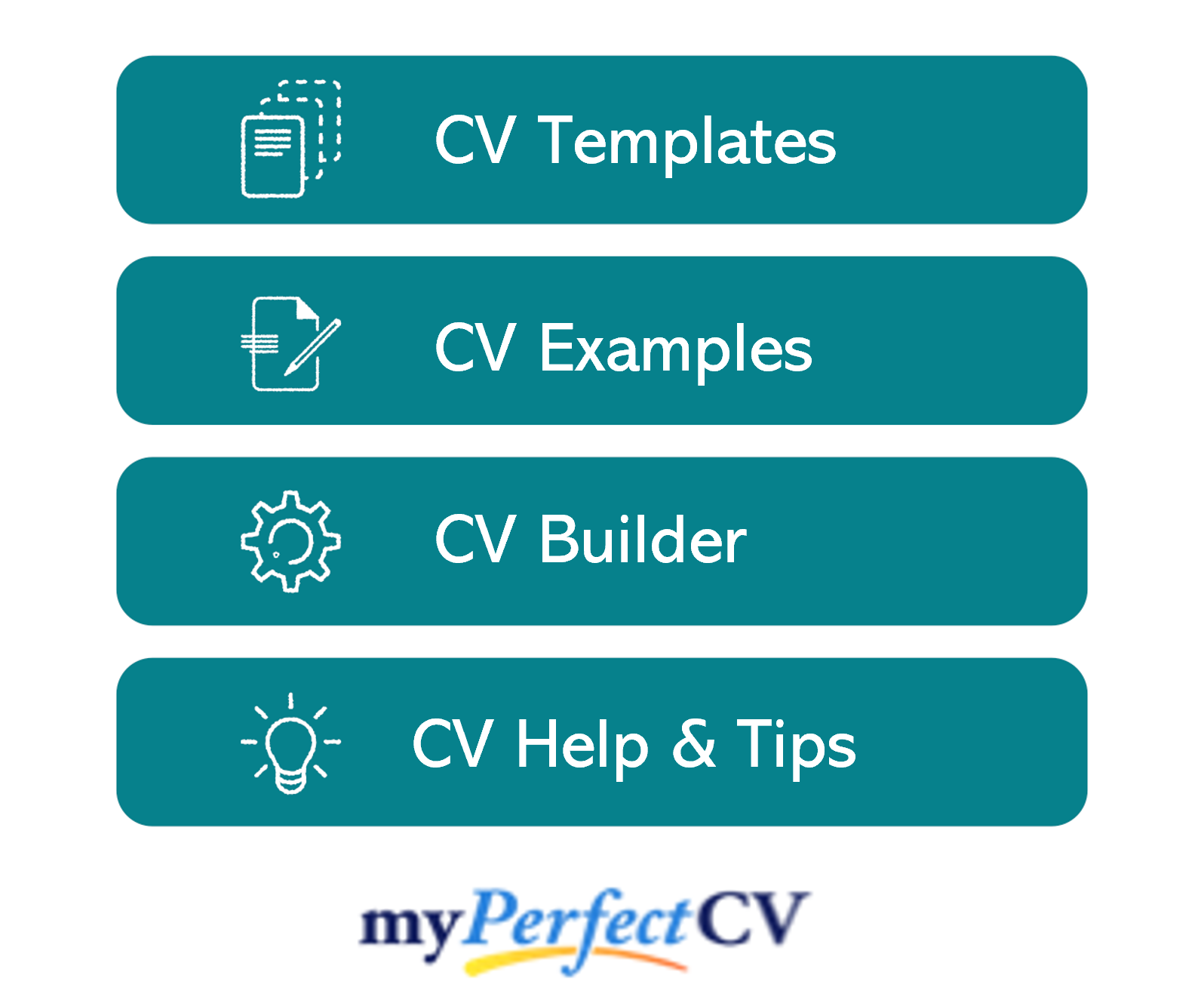 Essential skills for your CV for ski season
As ski season roles vary widely, so do the skills required. You'll need to tailor your skills to the specific role you're applying for by using the job description. However, some commonly sought-after ski season skills involve:
Interpersonal skills – Whatever role you're going for, you'll likely be dealing with guests. You need to be confident in dealing with a wide range of people, including children, meaning your social and interpersonal skills should be strong. You can display this throughout your CV by pointing out the types of people you've interacted with in previous roles.
Customer service – It's in your hands to ensure your guest's expectations are met — and ideally exceeded — at all times, making customer service skills essential. If you've held any customer or client-facing roles, make sure to highlight then in your experience section.
Cooking + cleaning – For chalet hosts, in particular, cooking and cleaning skills come as part and parcel of the role. Qualifications in this area will be a huge advantage, but if you don't have any, try to pinpoint similar experience — for example, working in a restaurant or cafe.
Adaptability + flexibility – Hours on a ski resort might be unsociable and you might need to cover shifts at short notice. Employers want to employ flexible and adaptable staff who're happy to muck in and do their bit.
Writing your CV for ski season
A job-winning CV for a ski season role needs to be both visually pleasing and packed with targeted content.
Whilst it needs to detail your experience, accomplishments and relevant skills, it also needs to be as clear and easy to read as possible.
Remember to research the role and review the job ad before applying, so you're able to match yourself up to the requirements.
If you follow these guidelines and keep motivated in your job search, you should your dream ski season job in no time.
Best of luck with your next application!