Hard skills are the technical abilities needed to carry out specific tasks within your field of work – and employers love them!
Unlike soft skills, which are generic and can be applied to most jobs – hard skills are unique to your field, and will make you stand out in the job market.
As your CV needs to prove to the recruiter that you're right for the roles you are applying to, you need to showcase your hard skills as effectively as possible.
In this guide, there are 60 examples of the most sought-after hard skills employers are looking for and I'll show you how to include these on your CV for best results.

Hard admin skills

Administrative support is vital in any business as it enables the company to function smoothly and succeed at larger goals. Therefore, employers value hard skills like:
Microsoft Office Suite – e.g. "Proficient in using the Microsoft Office Suite, including Word, PowerPoint and Excel"
Diary management – e.g. "Organised schedules for multiple senior members of staff, including booking meetings, appointments and interviews"
Typing – e.g. "Created important Word documents, PDFs, emails and other typed information for a range of different business functions including HR and senior management"
Data entry – e.g. "Regularly updated employee databases to ensure that all information on record was as accurate as possible"
Filing – e.g. "Carefully maintained both paper and online filing systems to ensure all records were easy to find and access"
Minute taking – e.g. "Attended meetings alongside the CEO and took detailed notes so they could be completely present in the meeting"
Office coordination – e.g. "Processed all incoming and outgoing mail, packages and deliveries, whilst signing in and out all visitors to the office"
Email management – e.g. "Managed the company inbox, replying to queries or handling complaints and forwarding emails on to the relevant people"
Travel arrangements – e.g. "Made travel arrangements and put together multiple travel itineraries for the events team when attending trade shows"
Language skills – e.g. "Competent in speaking Spanish, I used my knowledge of the language to welcome hotel guests and check them in"

Hard customer service skills

Customers, and subsequently, profit, are two of the most important aspects of any business. Employers want to see that you can take care of customers and help achieve wider sales goals. As such, your CV should include skills like:
Product knowledge – e.g. "Advising customers in store about the great features and benefits of our products, answering any questions they might have"
Lead generation – e.g. "Collaborated with the marketing department to produce a social media campaign that resulted in 100 new leads"
Public speaking – e.g. "Spoke to a room of 30 people, including the press, about our newest range of organic cosmetics at the brand's launch event"
Customer Relationship Management (CRM) – e.g. "Proficient in using popular CRM software programs, including Salesforce and Zendesk"
Cold calling – e.g. "Identified prospective clients and reached out via cold calling, resulting in a 13% increase in sales"
Networking – e.g. "Managed the company's booth at the In-House Rec Expo, networking with other guests and answering any questions they had about our brand"
Presentations – e.g. "Delivered coherent and engaging presentations to multiple prospects to explain the USPs of our services"
Closing – e.g. "Building and maintaining strong relationships with customers, in order to close sales and ensure they keep coming back"
Social selling – e.g. "Utilised the company's social media channels to connect with prospects, build relationships and generate leads"
Query handling – e.g. "Handled customer queries at the front desk, seeing them through until they were fully resolved and the customer was satisfied"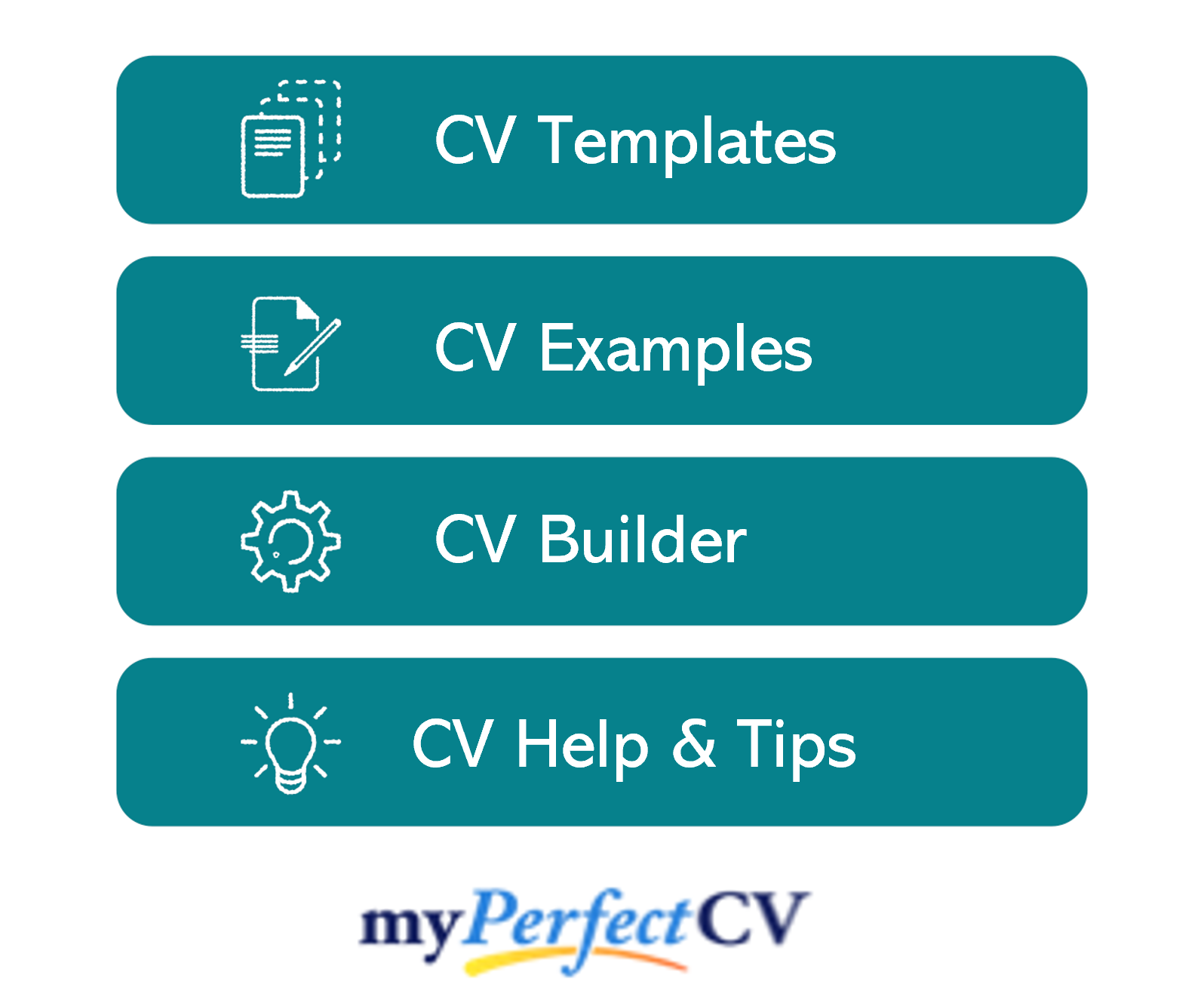 Hard management skills

Whether it's projects or people, employers want to see that you've got the hard skills required to successfully manage yourself and others in the workplace. These skills might include:
Goal-setting – e.g. "Arranged monthly reviews with my 6 direct reports to set and review SMART goals"
Risk management – e.g. "Gathered data from the on-site risk assessment and ensured new processes were put into place to mitigate and manage these risks"
Scheduling – e.g. "Coordinated with the HR team during the onboarding process to create interesting and informative schedules for new hires"
Hiring/recruitment – e.g. "Assisted in reviewing CVs and conducting interviews, managing to fill 4 open sales positions in a month"
Commercial awareness – e.g. "Subscribed to magazines such as The Economist, as well as online newsletters, in order to keep up to date on the latest industry news and trends"
Resource management – e.g. "Delegated tasks amongst the team to ensure fair distribution of the workload and that all deadlines would be met on time"
Project management – e.g. "Managed a team of 10 marketing professionals whilst overseeing multiple advertising campaigns in quick succession"
Training – e.g. "Organised training for both new and existing HR employees to ensure consistency when it comes to company polic
y, best practice and recruitment techniques"
Strategic planning – e.g. "Developed a long-term marketing strategy to help the business reach its sales targets"
Process improvement – e.g. "Identified under-performing accounting processes and introduced new automation tools to make these processes more accurate and efficient"
Hard marketing skills

In today's digital world, there are a number of hard marketing skills that can give your CV an instant lift, and these include:
Social media management – e.g. "Managed the company's 4 main social media accounts, creating and scheduling regular content to encourage engagement"
Copywriting – e.g. "Crafted engaging and informative web copy, blog posts and social media content that increased traffic to the website by 34%"
Graphic design – e.g. "Designed 4 new seasonal newsletters for a hospitality client, including eye-catching and informative infographics and branding"
Search engine optimisation (SEO) – e.g. "Implemented and managed a new link building campaign that increased traffic by 23% in the first 6 months"
User experience – e.g. "Re-evaluated the navigation on the company's e-commerce website to make it more user friendly, reducing bounce rates by 10%"
Content creation – e.g. "Created a variety of content to share across the company's online profiles, including videos, memes and fun customer polls"
Photo/video editing – e.g. "Proficient in using editing software, including Photoshop, Lightroom and Adobe's Premiere Pro"
Outreach – e.g. "Managed the company outreach program, signing up over 20 guest writers and securing guest posts on over 100 high authority websites"
Market research – e.g. "Regularly conducted thorough research on target audiences and buying trends to determine which products and services are most in demand"
Email marketing – e.g. "Created an award-winning email campaign that increased open rates by 65%"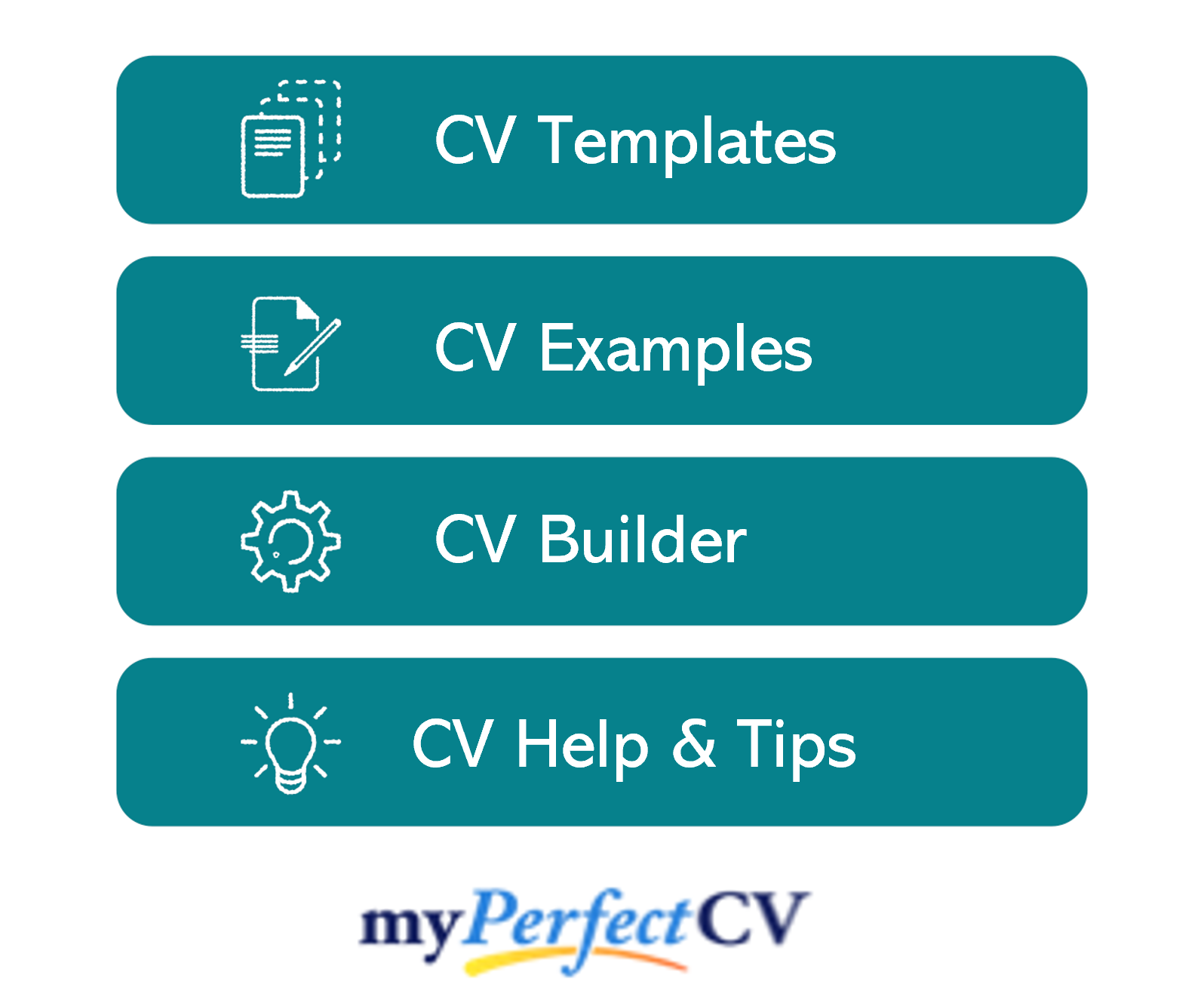 Hard finance skills

No matter your role in the business, being financially savvy is important. As businesses cannot function without money, employers look for those with a strong financial skill set who will keep the business's best interests in mind, skills like:
Bookkeeping – e.g. "Kept a record of all company expenditures to determine which expenses would be tax deductible"
Budgeting – e.g. "Managed the departmental budget, identifying areas of inefficiency or wastage where costs could be cut"
Financial reporting – e.g. "Created detailed reports to present to shareholders on how the different aspects of the business were performing financially"
Forecasting – e.g. "Used past data on spending across the department to forecast how much we would need in the next annual budget"
Payroll – e.g. "Processing employee payments and ensuring the correct tax codes were applied"
Buying/spending – e.g. "Selecting raw materials for the company, ensuring the price is as fair and cost-effective to the business as possible"
Accounting software – e.g. "Proficient in using accounting software, including QuickBooks and Xero"
Investment – e.g. "Carried out market research and a careful risk assessment to determine which stocks would generate the most profit"
Auditing – e.g. "Checked all receipts and invoices for any anomalies or mistakes, reporting findings to the accounts team"
Cost-cutting – e.g. "Analysed the most costly functions and processes across the business to see where employer spending could be cut or reduced"
Hard tech skills

As technology continues to evolve and we increasingly rely on these tools and systems in our everyday working lives, tech skills have become essential and highly sought-after. So be sure to showcase your top tech skills, including:
Cybersecurity – e.g. "Organised monthly penetration tests to help protect the company networks from malicious attacks"
Data analysis – e.g. "Analysed large sets of data to spot trends and offer valuable and actionable insights to the senior management team"
IT support – e.g. "Dealt with IT problems and queries for both employees and customers, offering quick workable solutions"
Programming – e.g. "Proficient in multiple programming languages including Javascript, SQL, C++ and Python"
Testing – e.g. "Trialling/testing new softwares and applications to ensure they work and meet all the requirements before rolling them out to the team"
Troubleshooting – e.g. "Diagnosing issues with both hardware and software on employee devices, determining the causes and suggesting solutions"
Videoconferencing – e.g. "Introducing video conferencing tools across the company to better support remote and hybrid workers"
Cloud computing – e.g. "Collaborated with the development team to create cloud-based solutions to suit the client needs"
Web development – e.g. "Worked on both front-end and back-end web development for the company's e-commerce website"
Password management – e.g. "Responsible for password and data management, generating strong passwords for all new starters and implementing rigid password policies"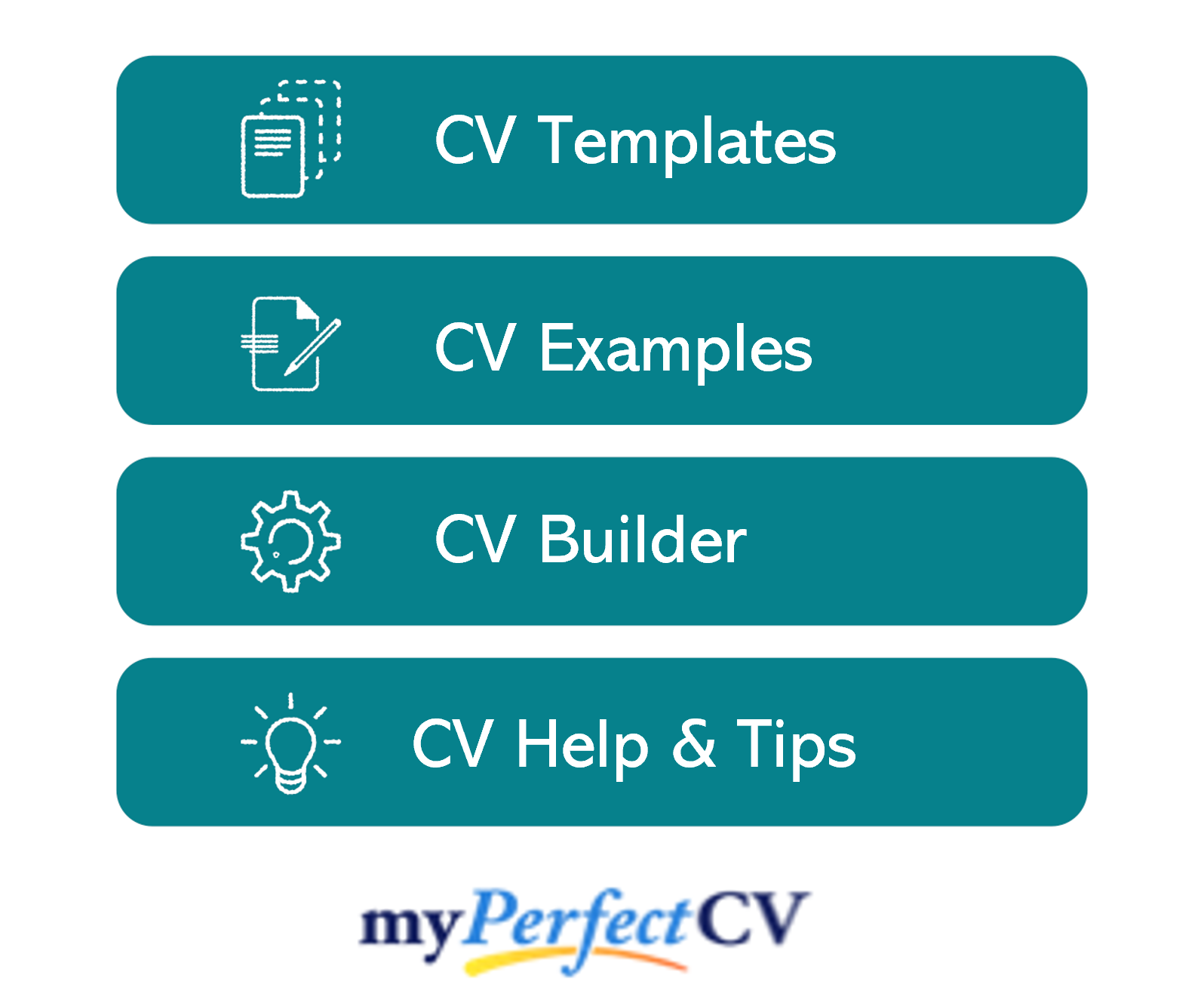 What are hard skills?
Hard skills, as we mentioned earlier, are the more practical, learned abilities that are acquired through training and enhanced through practice. For example, foreign languages, coding, tech skills and, of course, all the examples we've mentioned above.
These tend to be more industry-specific skills and are usually learned through education or on the job experience. These skills are much easier to measure or prove to employers than soft skills as they can often be tested or demonstrated, though we'll look at this in more detail later on.
Why are hard skills important?
The simplest reason that hard skills are important is that they are essential for successfully carrying out your job. After all, an accountant with no financial skills won't be very good, and a marketing professional with no copywriting, social media, or design skills won't get very far.
However, there are other reasons that employers look out for candidates with a strong set of hard skills on their CV. These show that you are knowledgeable and help you to be productive and engaged in the workplace.
Not to mention these skills can set you apart from other candidates who may not have as many technical skills as you.
How to include hard skills on your CV
Now you know which hard skills you need to be including on your CV and why, you need to know how to highlight them for maximum impact. In order to do this, there are several sections where you should incorporate your hard skills, and these are:
In your CV profile
Your CV profile is your chance to highlight your key skills, particularly the most important hard skills the employer has asked for in the job description. Use your personal profile to showcase the most in-demand hard skills and how you have used these in the past to achieve real results.
Just remember, this section should be kept short and sweet, so don't stuff it full of hard skills. Only choose those that are most impressive – you can see an example below.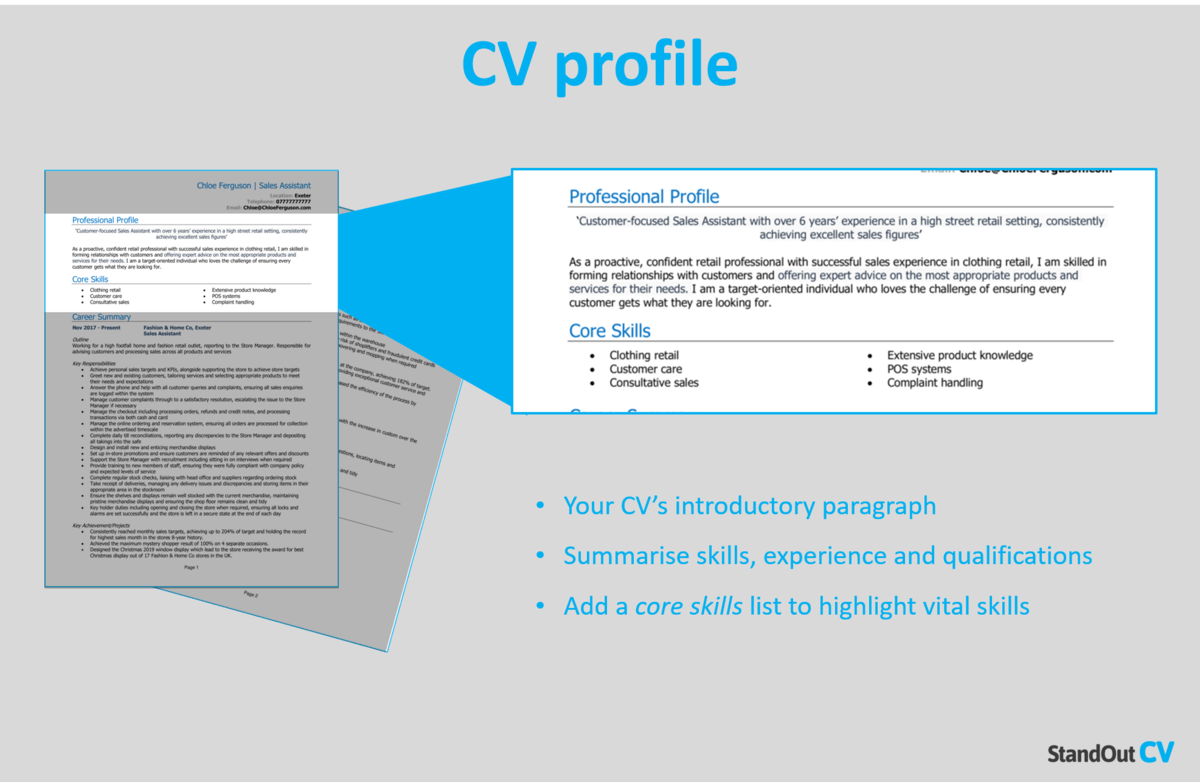 In your skills
Under your personal profile is your key skill section. This is your easiest chance to outline your hard skills, and you should use bullet points to break these up and make it much easier for the recruiter to see that you're a good fit for the role.
In your jobs
Your employment history gives you a great opportunity to show off your abilities in more detail whilst proving how you've achieved results in the past.
Use bullet points to highlight your key responsibilities and achievements in past roles. This can really help you to highlight your expertise and is even more effective if you can quantify your skills/achievements, as you can see below.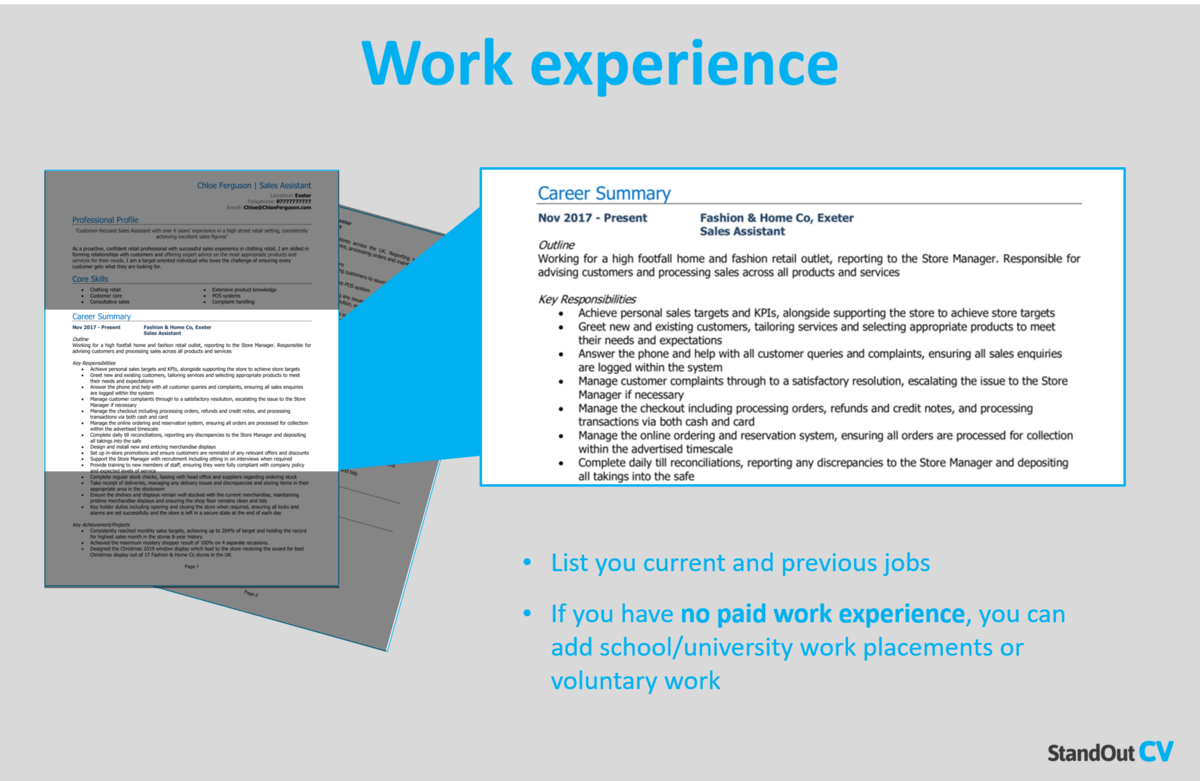 What to avoid
When adding hard skills to your CV, there are several things you need to avoid. Firstly, never lie and include skills you don't have, as you will be found out eventually.
You should also avoid including obsolete or irrelevant hard skills as these will just take up precious space that could be better used to sell yourself.
Hard skills Vs soft skills
Both hard and soft skills are important for creating a killer CV, but what is the difference?
Essentially, soft skills are personal traits and behaviours that help you to work and collaborate with others. These are skills that can easily be transferred from one role to another, and we tend to learn these as we move through life. For example, communication, organisation, creativity and leadership skills.
Hard skills, on the other hand, are those that we must learn through training or education. They are often industry-specific and typically require a set of rules that remain unchanged. As such, they are easier to measure or test than soft skills.