The last thing anyone wants when they're at sea is an issue with the yacht, and as an engineer, you're there to ensure everything is in working order and safe to use.
But if you want to land the job, you need to get on board with the CV writing process and make your application stand out.
To help you do this, we've put together all our top tips and advice, along with a yacht engineer CV example. You can check them out in the guide below.
Contents
| | |
| --- | --- |
| How to write a Yacht Engineer CV | |

Yacht Engineer CV example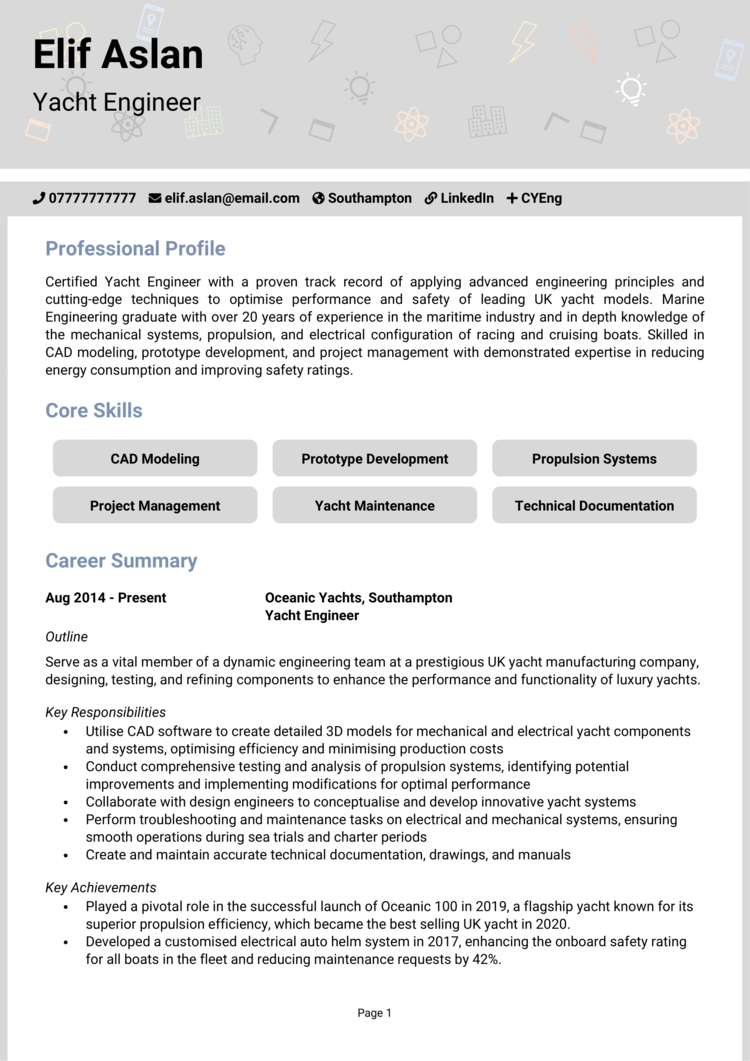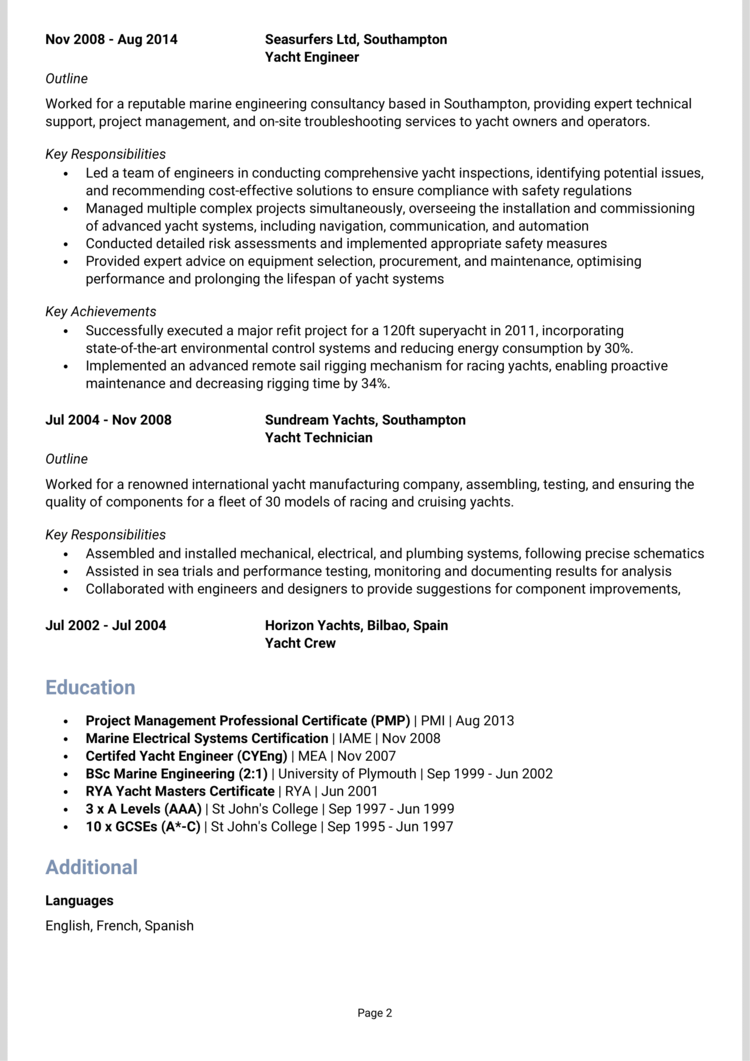 This is a good example of a Yacht Engineer CV which contains all of the information that a hiring manager will need to be impressed, and presents it in a well- structured, easy-to-read format.
Take some time to study and understand this CV, and refer to it throughout the writing of your own CV for best results.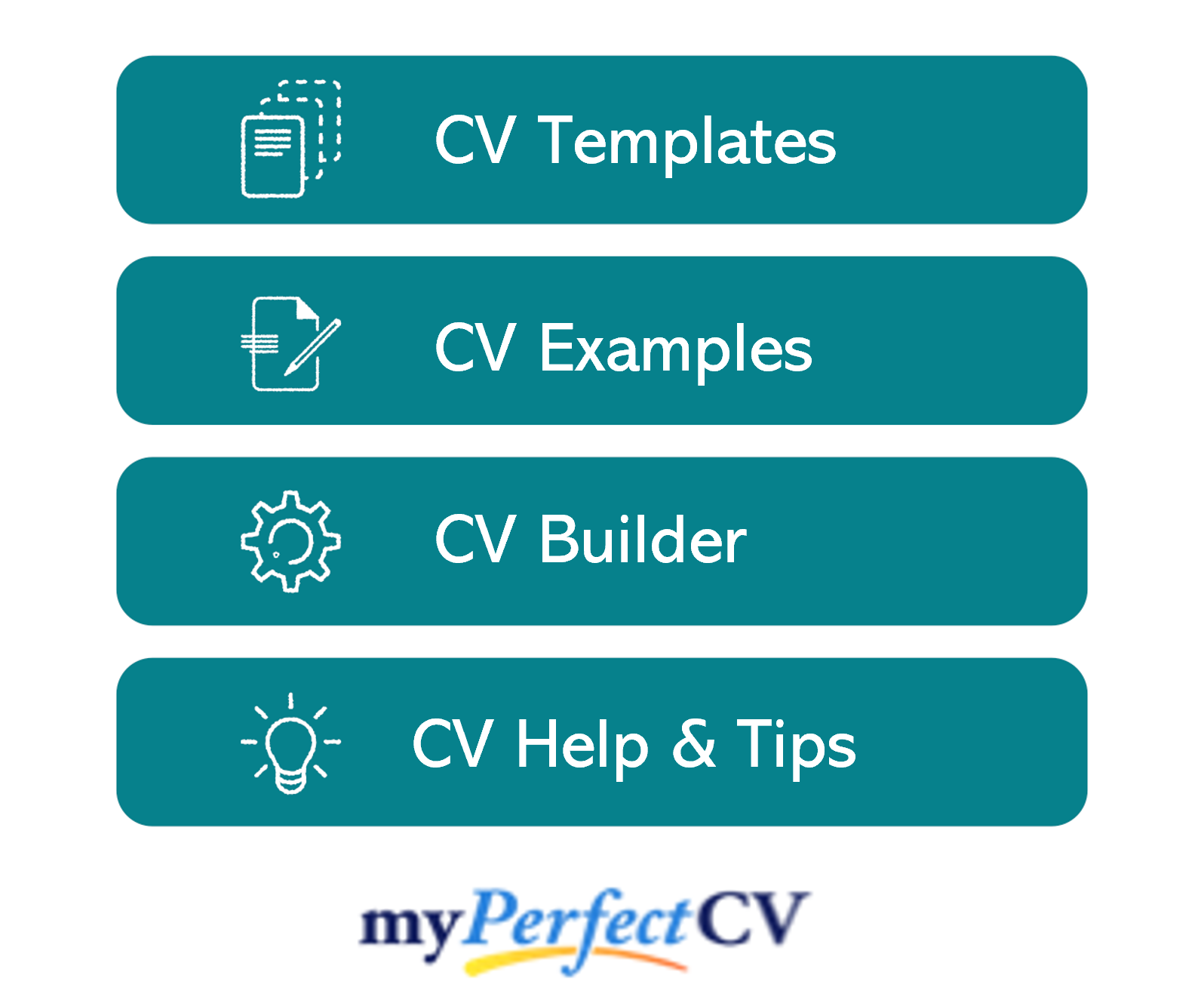 Yacht Engineer CV format and structure
The format and structure of your CV is important because it will determine how easy it is for recruiters and employers to read your CV.
If they can find the information they need quickly, they'll be happy; but if they struggle, your application could be overlooked.
A simple and logical structure will always create a better reading experience than a complex structure, and with a few simple formatting tricks, you'll be good to go.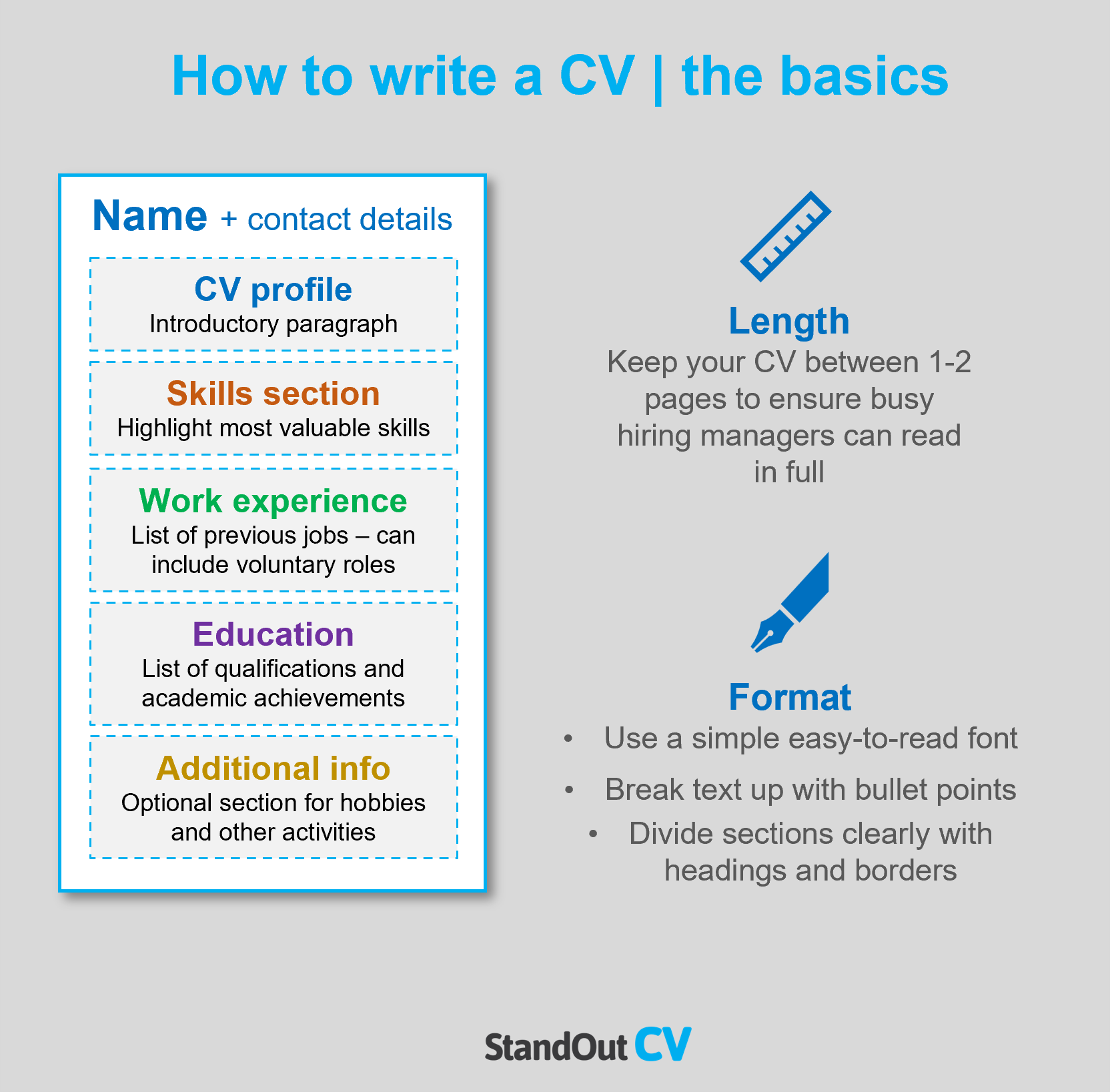 Tips for formatting your Yacht Engineer CV
Length: It's essential to keep your CV concise, regardless of whether you have one year or thirty years of experience. Recruiters are frequently managing multiple roles and responsibilities and do not have the luxury of reading lengthy CVs. Therefore, limit your CV to two sides of A4. If you have little industry experience, one page is sufficient.
Readability: Make sure your CV is easy to read and looks professional by applying some simple formatting tricks. Bullet points are great for making large paragraphs more digestible, while formatting your headings with bold or coloured text will help the reader to find the information they need, with speed.
Design & format: While it's important that your CV design looks good, it also needs to be functional (which means easy for recruiters to read) Keep the design simple to achieve a good balance between looking good and reading well.
Photos: Profile photos or aren't a requirement for most industries, so you don't need to add one in the UK – but if you do, just make sure it looks professional
Quick tip: Creating a professional CV style can be difficult and time-consuming when using Microsoft Word or Google Docs. To create a winning CV quickly, try our partner's CV Builder and use one of their eye-catching professional CV templates.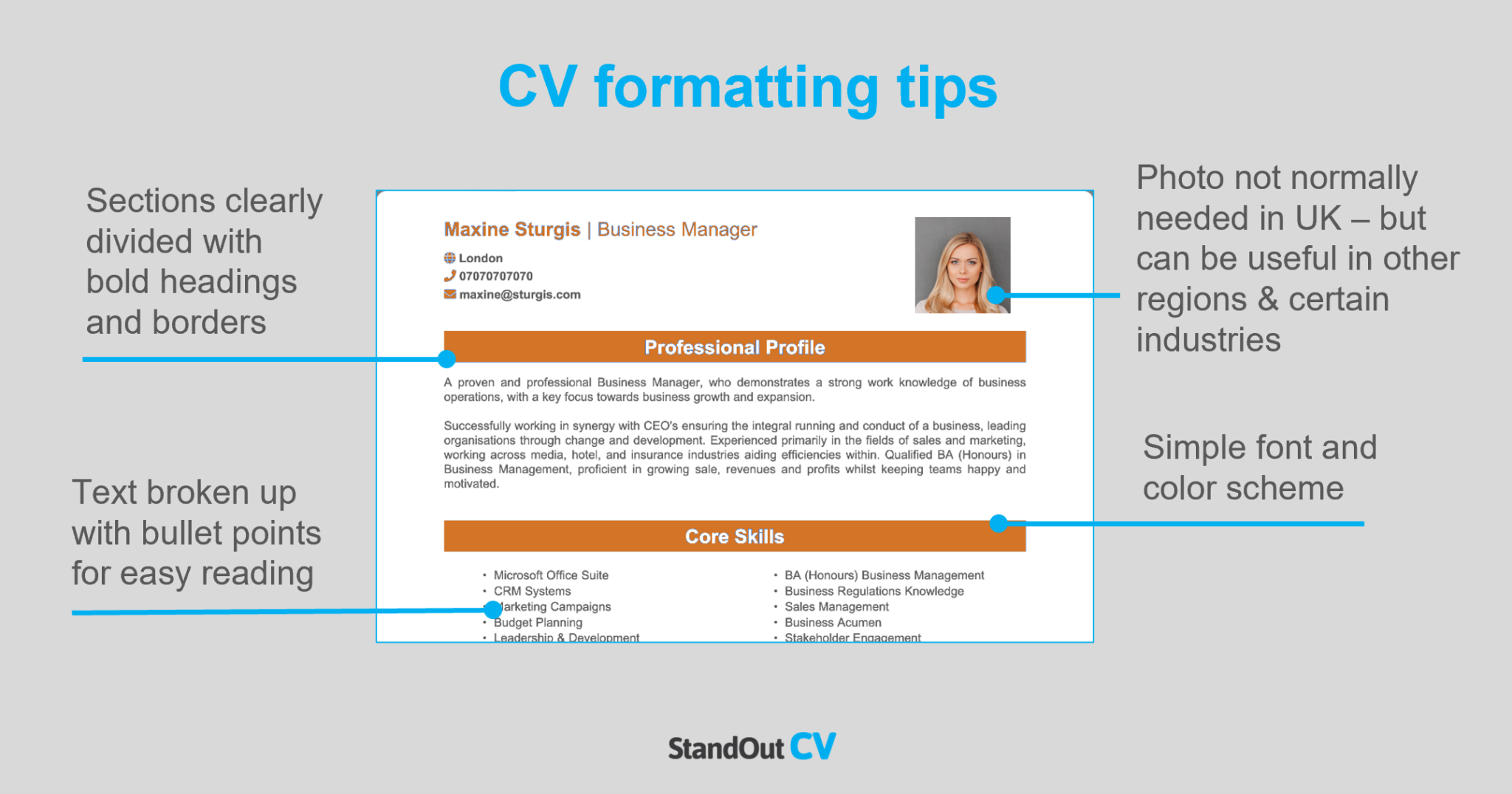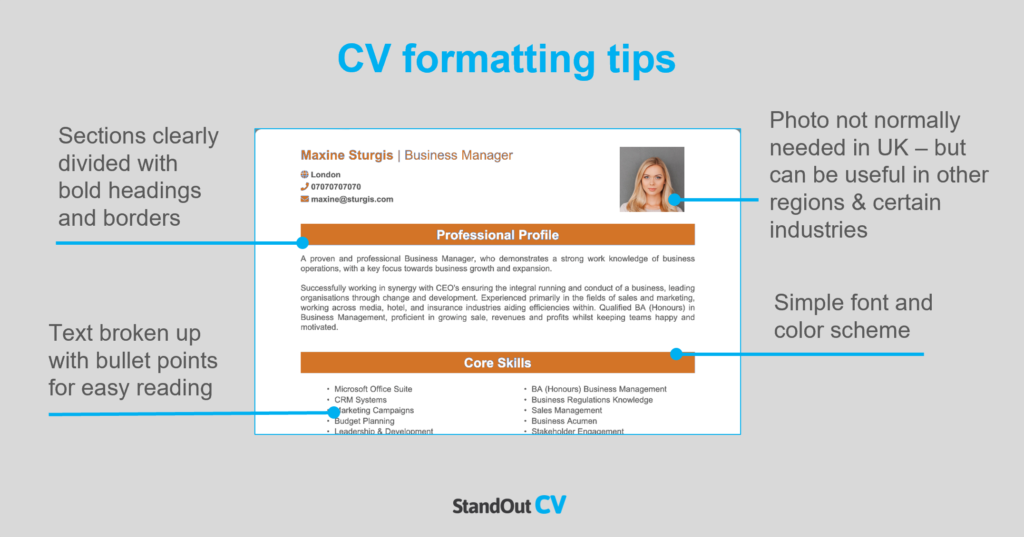 CV structure
For easy reading, write your CV to the following CV structure:
Contact details – Make it easy for recruiters to get in touch with you by listing your contact details at the top of your CV.
Profile – A short and snappy summary of your experience and skills, showcasing what makes you a good fit for the position.
Work experience / career history – Note down all your work history, with your current position first, then working backwards.
Education – A short list of your academic background and professional/vocational qualifications.
Interest and hobbies – This is an optional section, which you can use to highlight any relevant hobbies or interests.
Now you understand the basic layout of a CV, here's what you should include in each section of yours.
Contact Details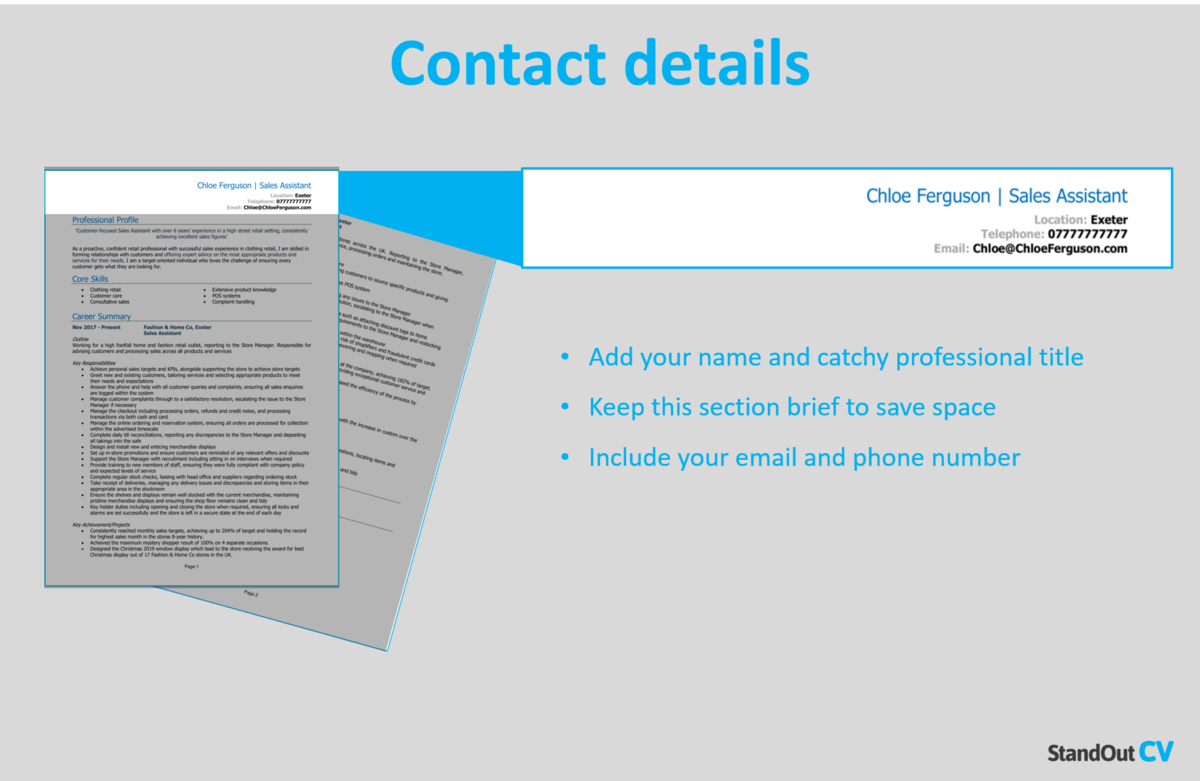 Make it easy for recruiters to get in touch, by heading your CV with your contact details.
There's no need for excessive details – just list the basics:
Mobile number
Email address – Use a professional address with no nicknames.
Location – Just write your your general location, such as 'London' or 'Cardiff' – there's no need to put your full address.
LinkedIn profile or portfolio URL
Yacht Engineer CV Profile
Your CV profile (or personal statement, if you're an entry-level applicant) provides a brief overview of your skills, abilities and suitability for a position.
It's ideal for busy recruiters and hiring managers, who don't want to waste time reading unsuitable applications.
Think of it as your personal sales pitch. You've got just a few lines to sell yourself and prove you're a great match for the job – make it count!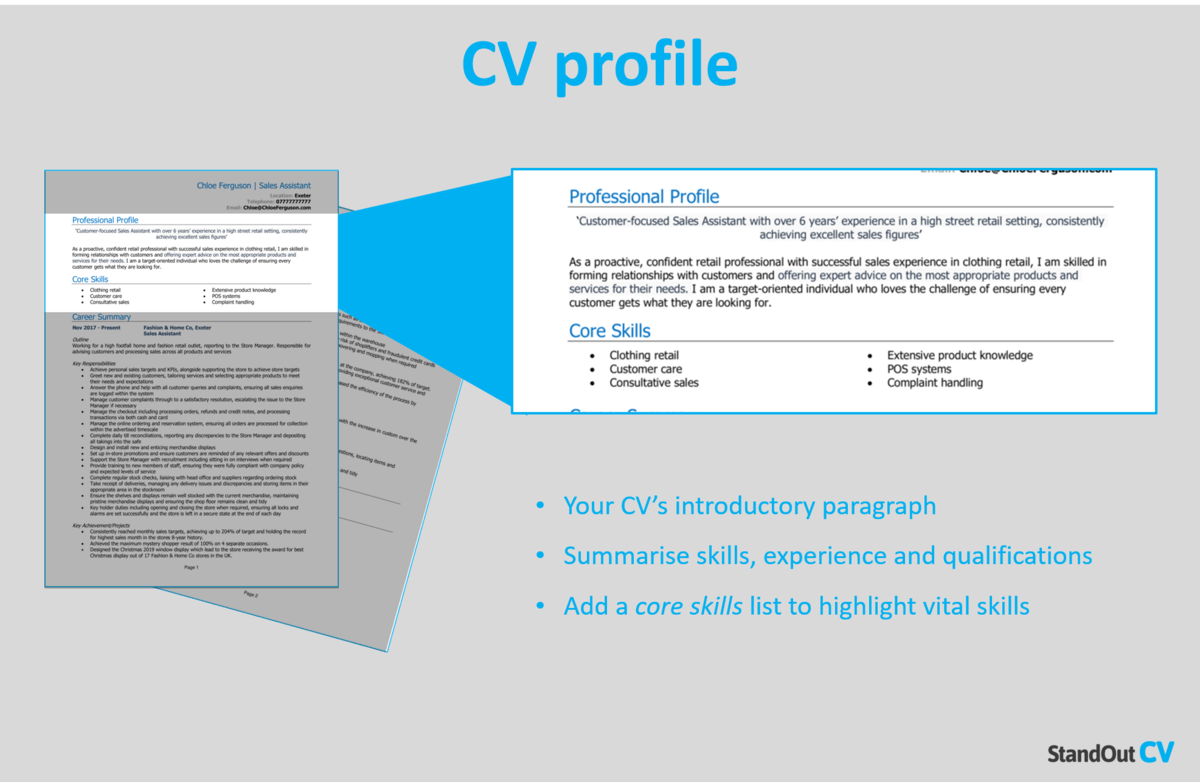 How to write a good CV profile:
Make it short and sharp: The best CV profiles are short, sharp and highly relevant to the target role. For this reason, it's best to write 3-4 lines of high-level information, as anything over might be missed.
Tailor it: If recruiters don't see your suitability within a few seconds, they may close your CV straight away. Your CV profile should closely match the essential requirements listed in the job ad, so make sure to review them before you write it.
Don't add an objective: Avoid discussing your career goals in your CV profile – if you think they're necessary, briefly mention them in your cover letter instead.
Avoid generic phrases: If your CV is riddled with clichès like "Dynamic thought-leader", hit that delete button. Phrases like these are like a broken record to recruiters, who read them countless times per day. Hard facts, skills, knowledge and results are sure to yield far better results.
Example CV profile for Yacht Engineer
Certified Yacht Engineer with a proven track record of applying advanced engineering principles and cutting-edge techniques to optimise performance and safety of leading UK yacht models. Marine Engineering graduate with over 20 years of experience in the maritime industry and in-depth knowledge of the mechanical systems, propulsion, and electrical configuration of racing and cruising boats. Skilled in CAD modelling, prototype development, and project management with demonstrated expertise in reducing energy consumption and improving safety ratings.
What to include in your Yacht Engineer CV profile?
Experience overview: Showcase your aptitude for the job you are aiming for by giving a brief summary of your past work history, including the industries you have worked in, the kinds of employers you have served, and the roles you have held.
Targeted skills: Highlight your skills which are most relevant to Yacht Engineer jobs, to ensure that recruiters see your most in-demand skills as soon as they open your CV.
Important qualifications: If the jobs you are applying to require candidates to have certain qualifications, then you must add them in your profile to ensure they are seen by hiring managers.
Quick tip: If you are finding it difficult to write an attention-grabbing CV profile, choose from hundreds of pre-written profiles across all industries, and add one to your CV with one click in our partner's CV Builder. All profiles are written by recruitment experts and easily tailored to suit your unique skillset.
Core skills section
Next, you should create a bullet pointed list of your core skills, formatted into 2-3 columns.
Here, you should focus on including the most important skills or knowledge listed in the job advertisement.
This will instantly prove that you're an ideal candidate, even if a recruiter only has time to briefly scan your CV.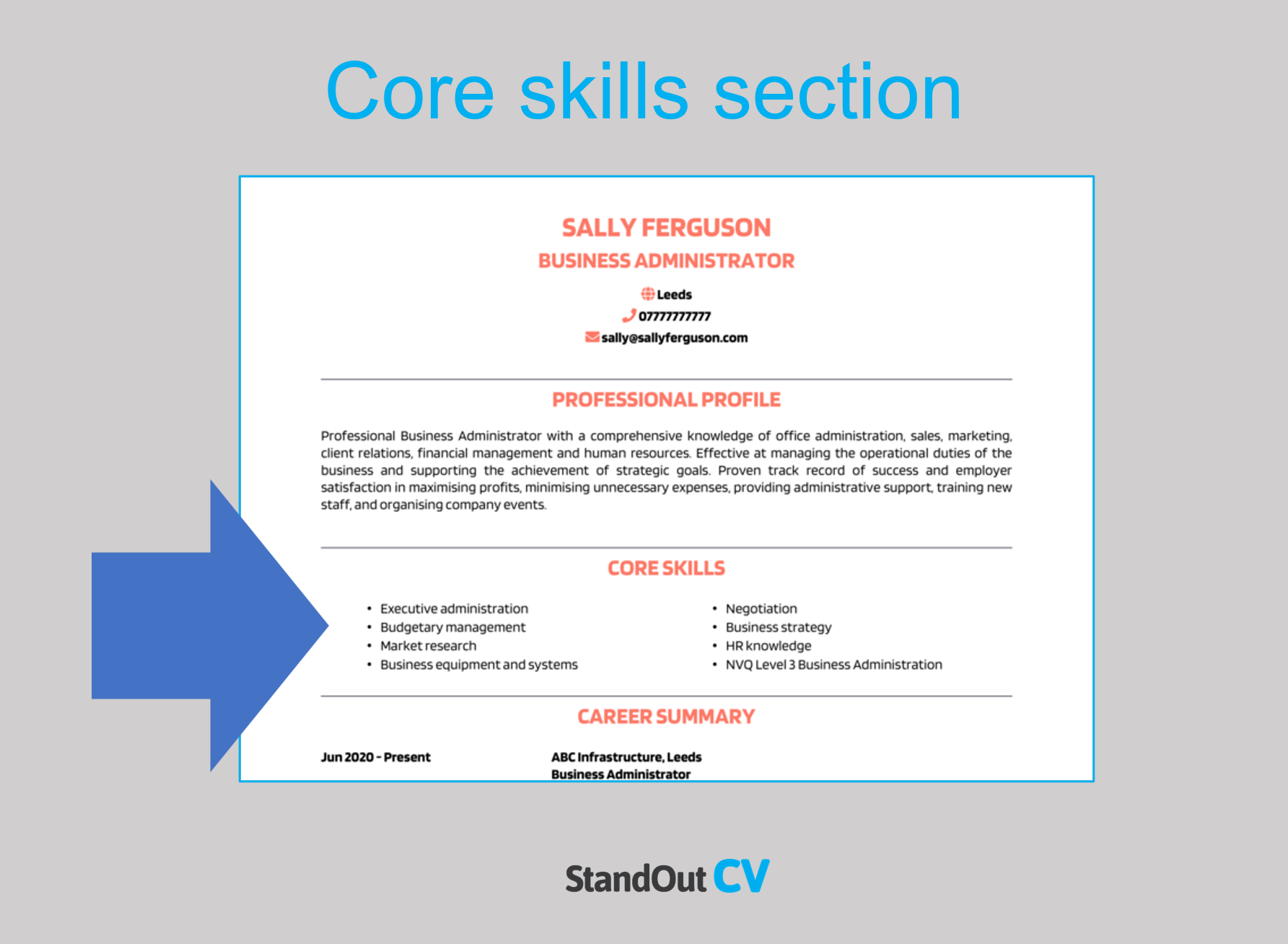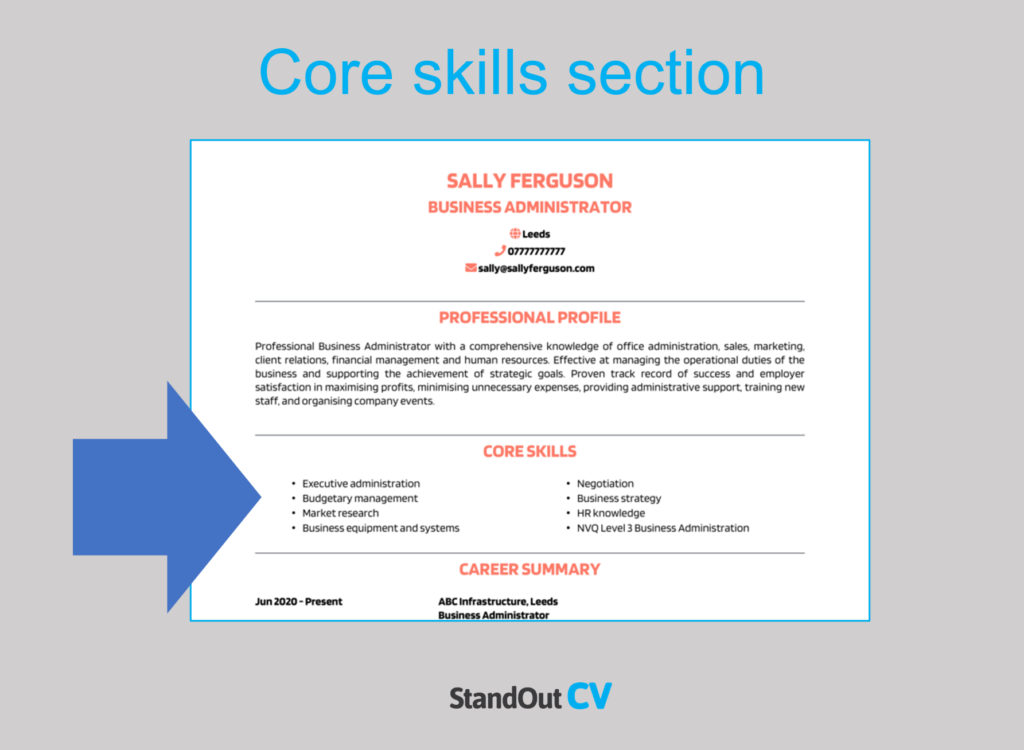 Important skills for your Yacht Engineer CV
Marine Engineering – Utilising knowledge of marine engineering principles and systems, including propulsion systems, electrical systems, plumbing, HVAC, and other mechanical systems specific to yachts.
Engine Maintenance and Repair – Maintaining and repairing yacht engines, including routine maintenance, troubleshooting, and conducting repairs to ensure the safe and efficient operation of the vessel.
Electrical Systems – Utilising knowledge of marine electrical systems, including generators, switchboards, wiring, and control systems, to troubleshoot electrical issues and perform necessary repairs.
Plumbing and HVAC – Utilising knowledge of yacht plumbing and HVAC systems, including freshwater systems, sewage systems, air conditioning, and ventilation systems, to maintain proper functionality and address any issues.
Automation and Control Systems – Utilising knowledge of automation and control systems on yachts, including monitoring systems, alarms, and safety features, to ensure their proper operation and address any malfunctions.
Safety Procedures and Regulations – Utilising knowledge of safety procedures, regulations, and emergency response protocols specific to yachts, including fire safety, safety equipment usage, and emergency preparedness.
Troubleshooting and Problem Resolution – Diagnosing and resolving mechanical, electrical, and technical issues that may arise during yacht operations.
Spare Parts Management – Managing an inventory of spare parts and supplies, maintaining records, and ensuring availability of critical components to minimise downtime during maintenance and repairs.
Crew Collaboration – Coordinating with other crew members, including captain, deckhands, stewardesses, and other engineers, to ensure smooth operations and efficient problem resolution.
Documentation and Reporting – Maintaining accurate records of maintenance activities, repairs, and equipment inspections, as well as preparing reports and documentation for compliance purposes.
Quick tip: Our partner's CV Builder has thousands of in-demand skills for all industries and professions, that can be added to your CV in seconds – This will save you time and ensure you get noticed by recruiters.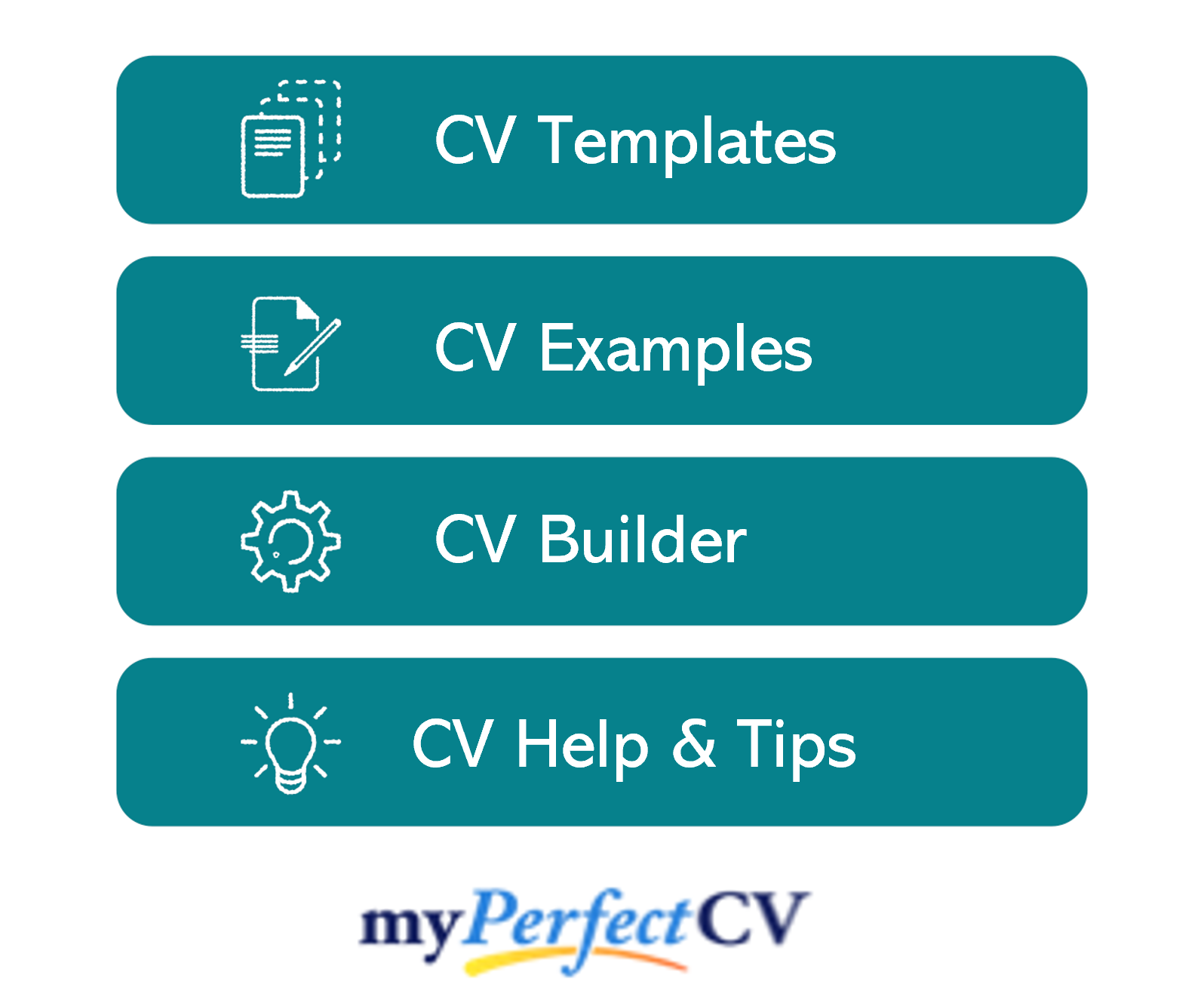 Work experience
By now, you'll have hooked the reader's attention and need to show them how you apply your skills and knowledge in the workplace, to benefit your employers.
So, starting with your most recent role and working backwards to your older roles, create a thorough summary of your career history to date.
If you've held several roles and are struggling for space, cut down the descriptions for your oldest jobs.
Structuring each job
Lengthy, unbroken chunks of text is a recruiters worst nightmare, but your work experience section can easily end up looking like that if you are not careful.
To avoid this, use my tried-and-tested 3-step structure, as illustrated below:
Outline
Begin with a summary of your role, detailing what the purpose of your job was, who you reported to and what size of team you were part of (or led).
Key responsibilities
Next, write up a punchy list of your daily duties and responsibilities, using bullet points.
Wherever you can, point out how you put your hard skills and knowledge to use – especially skills which are applicable to your target role.
Key achievements
Lastly, add impact by highlight 1-3 key achievements that you made within the role.
Struggling to think of an achievement? If it had a positive impact on your company, it counts.
For example, you might increased company profits, improved processes, or something simpler, such as going above and beyond to solve a customer's problem.
Sample job description for Yacht Engineer CV
Outline
Serve as a vital member of a dynamic engineering team at a prestigious UK yacht manufacturing company, designing, testing, and refining components to enhance the performance and functionality of luxury yachts.
Key Responsibilities
Utilise CAD software to create detailed 3D models for mechanical and electrical yacht components and systems, optimising efficiency, and minimising production costs
Conduct comprehensive testing and analysis of propulsion systems, identifying potential improvements and implementing modifications for optimal performance
Collaborate with design engineers to conceptualise and develop innovative yacht systems
Perform troubleshooting and maintenance tasks on electrical and mechanical systems, ensuring smooth operations during sea trials and charter periods
Quick tip: Create impressive job descriptions easily in our partner's CV Builder by adding pre-written job phrases for every industry and career stage.

Education section
Next up, you should list your education and qualifications.
This can include your formal qualifications (a degree, A-Levels and GCSEs), as well as sector-specific Yacht Engineer qualifications and/or training.
While school leavers and recent grads should include a lot of detail here to make up for the lack of work experience, experienced candidates may benefit from a shorter education section, as your work experience section will be more important to recruiters.
Hobbies and interests
This section is entirely optional, so you'll have to use your own judgement to figure out if it's worth including.
If your hobbies and interests could make you appear more suitable for your dream job, then they are definitely worth adding.
Interests which are related to the industry, or hobbies like sports teams or volunteering, which display valuable transferable skills might be worth including.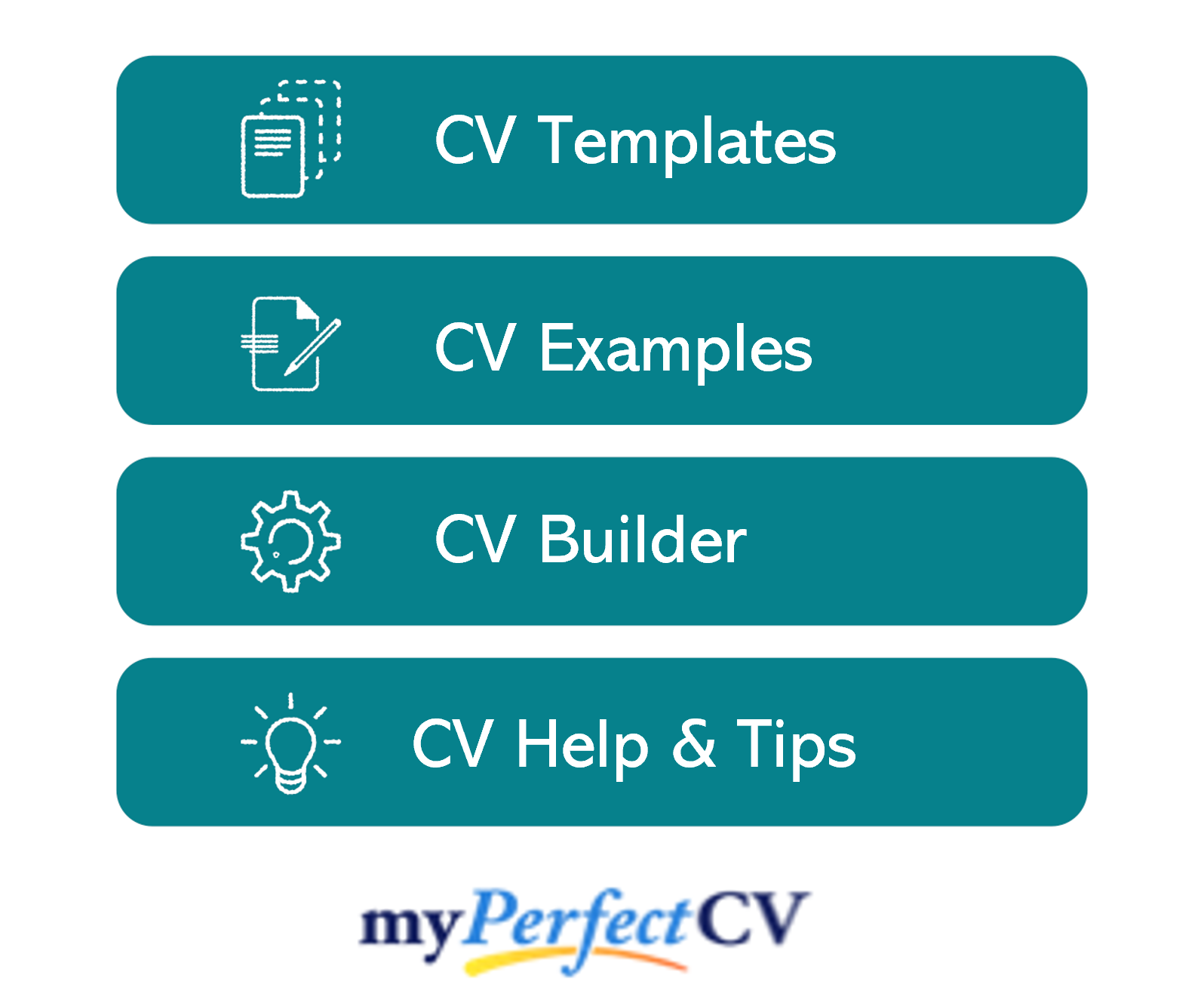 Once you've written your Yacht Engineer CV, you should proofread it several times to ensure that there are no typos or grammatical errors.
With a tailored punchy profile that showcases your relevant experience and skills, paired with well-structured role descriptions, you'll be able to impress employers and land interviews.
Good luck with your next job application!