You're looking for your next position as a choreographer, so you need to put your best foot forward and perfect your dance CV.
But in order to succeed, there is no room for improvisation. Instead, you need an impressive application and you can arrange just that with our detailed guide below.
We've also provided a choreographer CV example to inspire you further.
Contents
| | |
| --- | --- |
| How to write a Choreographer CV | |

Choreographer CV example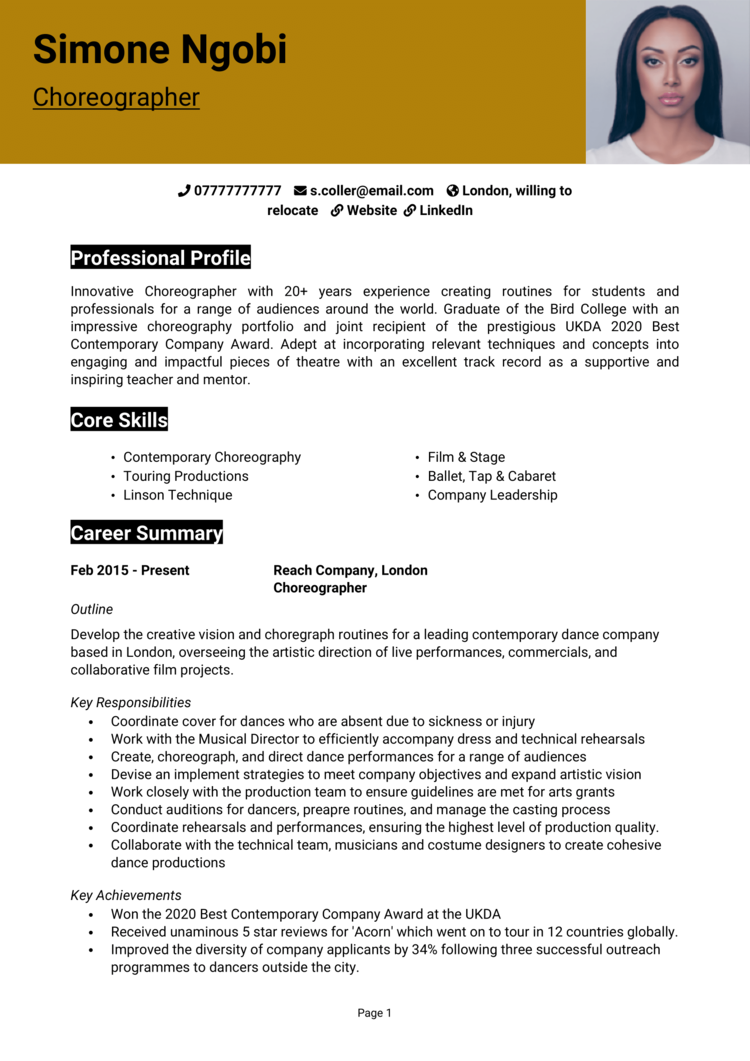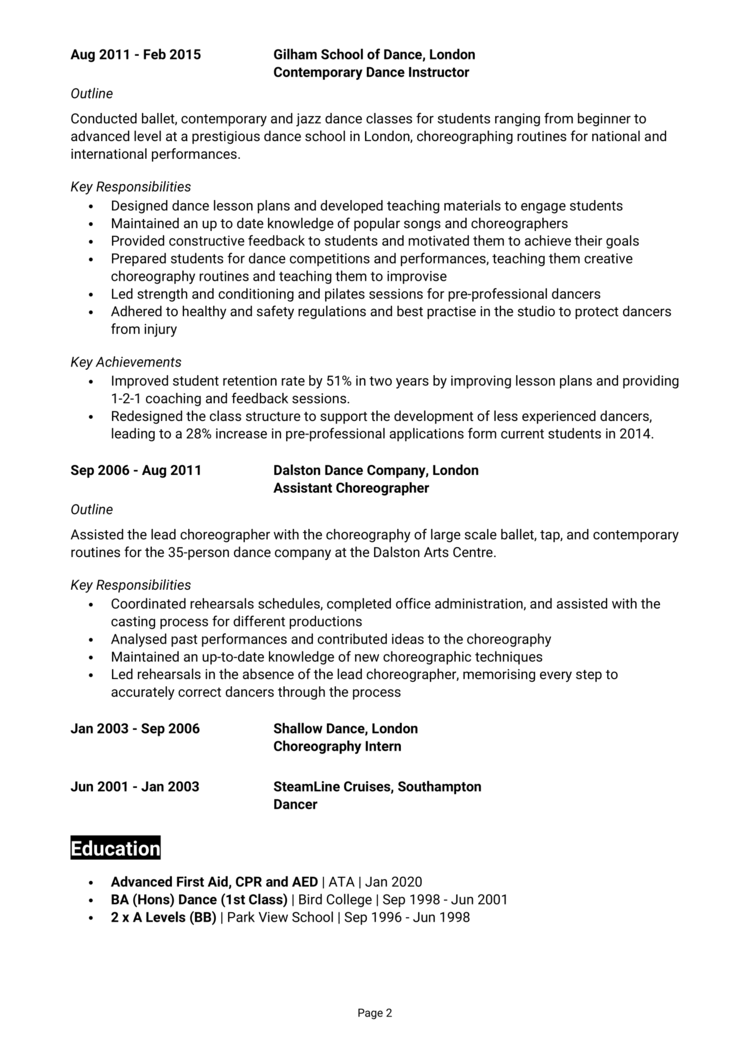 This is a good example of a Choreographer CV which is professionally formatted, and structured in a way that allows recruiters to easily find and understand the candidate's key selling points.
Take some time to look at this CV and refer to it throughout the writing of your own CV for best results.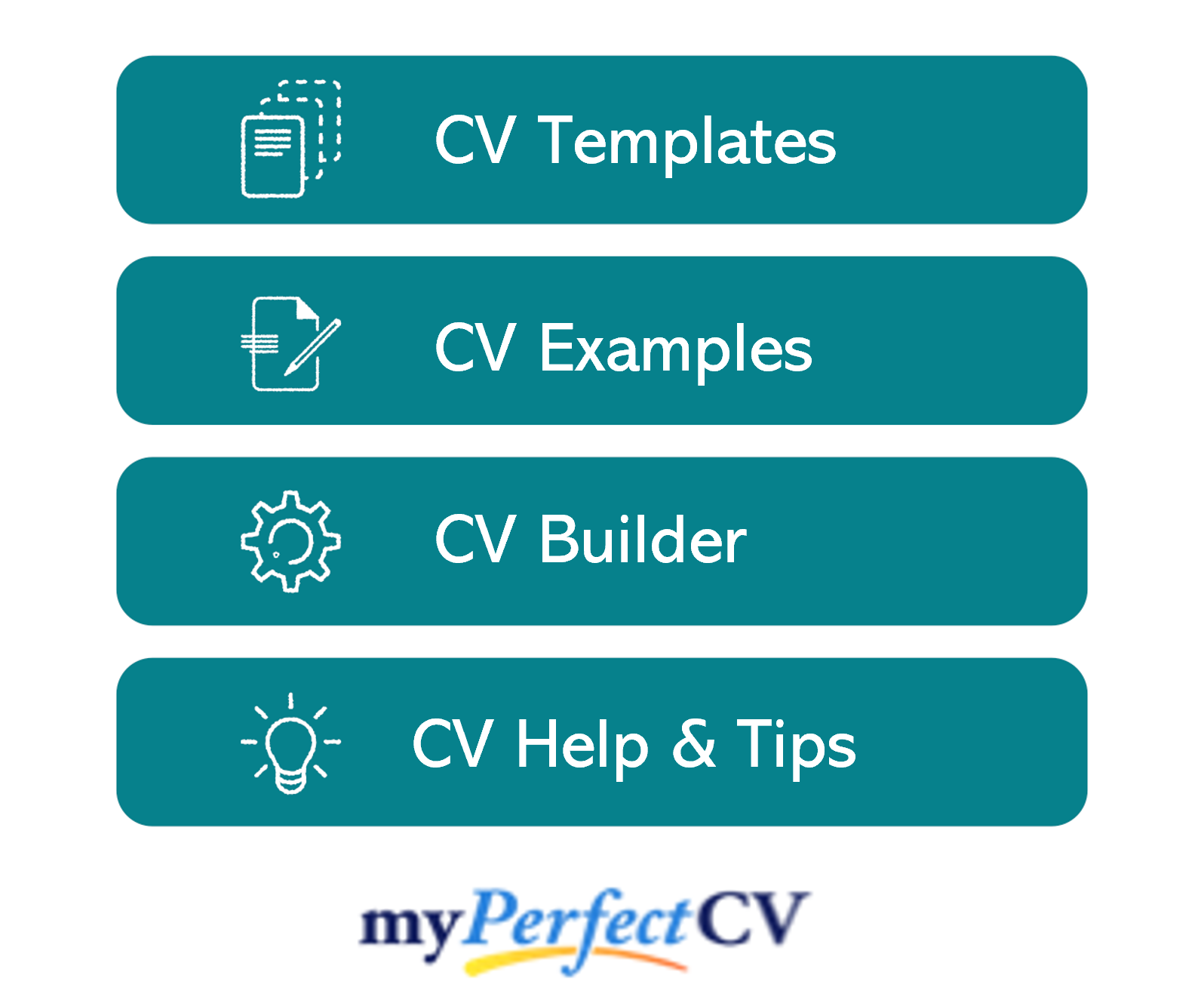 Choreographer CV format and structure
In today's fast-paced job market, recruiters and employers are often short on time. If they can't locate the information they're searching for within a few seconds, it could result in them overlooking your application.
To avoid this happening, it's critical to structure and format your CV in a way that allows them to quickly identify your key skills and offerings, even when they're pressed for time.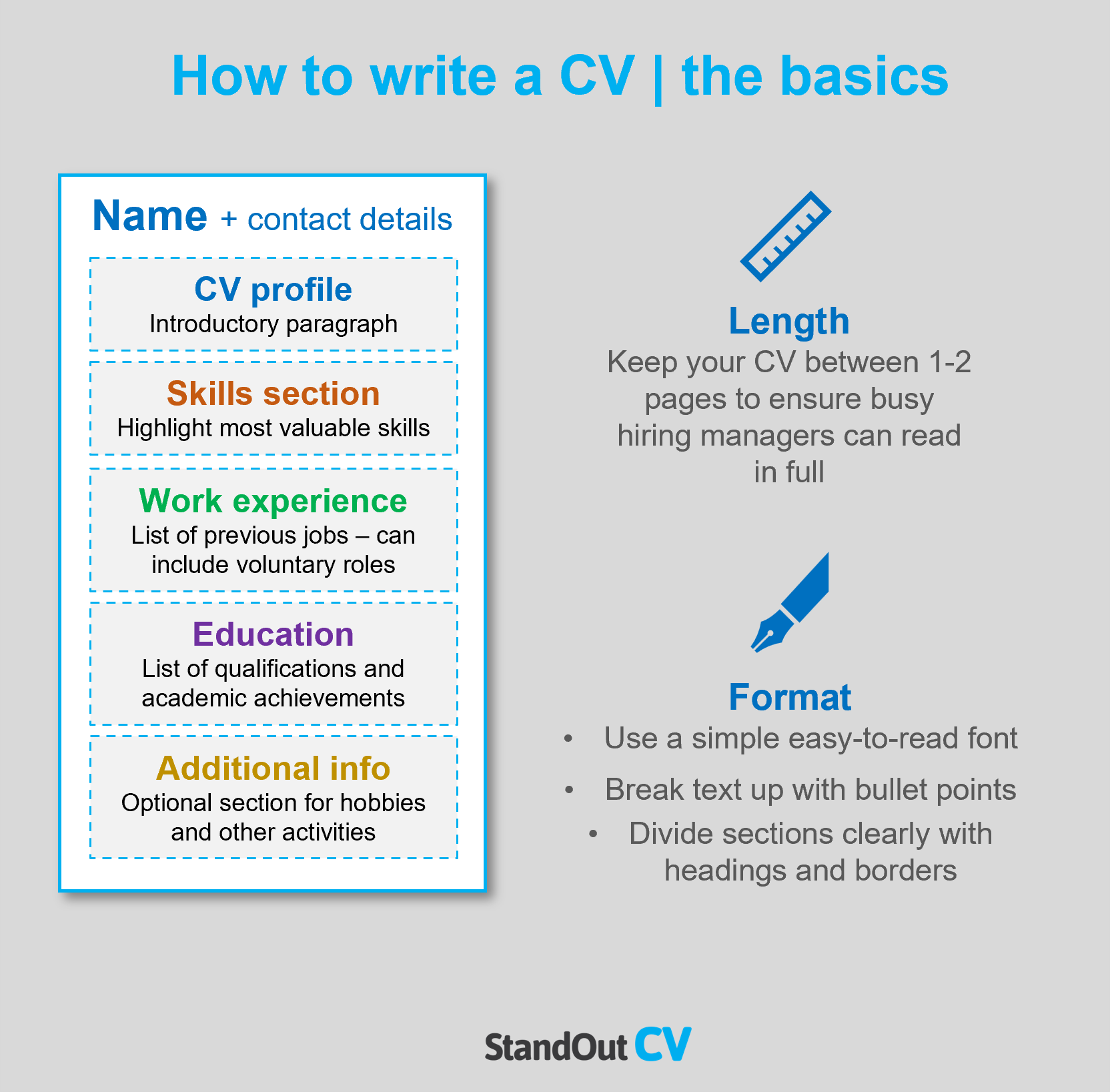 Tips for formatting your Choreographer CV
Length: If you want to hold the reader's attention and ensure your CV isn't yawn-worthy, it's best to stick to two sides of A4 or less. This is more than enough room to highlight why you're a good match for the role – anything more can quickly become tedious!
Readability: By formatting your section headings with bold or a different colour font and using bullet points to break up large blocks of text, you can help busy recruiters quickly scan through your CV. This makes it easier for them to find important details without wasting time.
Design & format: While it's important that your CV design looks good, it also needs to be functional (which means easy for recruiters to read) Keep the design simple to achieve a good balance between looking good and reading well.
Photos: Profile photos or aren't a requirement for most industries, so you don't need to add one in the UK – but if you do, just make sure it looks professional
Quick tip: Creating a professional CV style can be difficult and time-consuming when using Microsoft Word or Google Docs. To create a winning CV quickly, try our partner's CV Builder and use one of their eye-catching professional CV templates.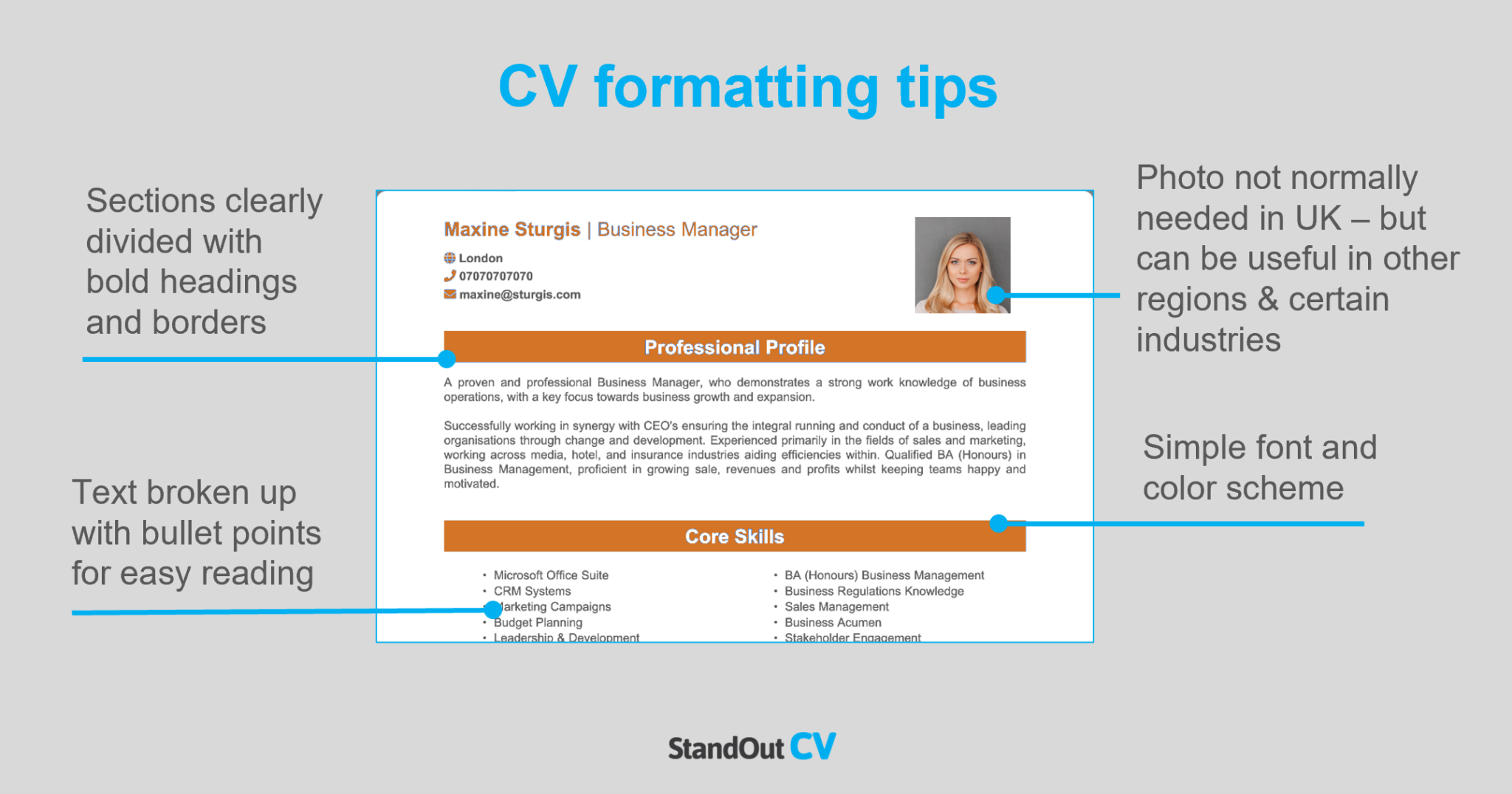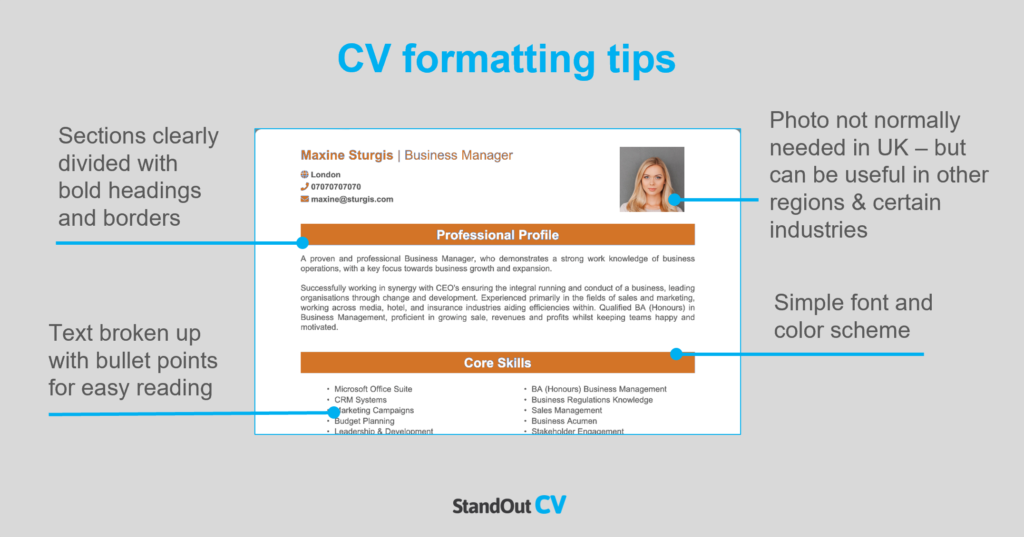 CV structure
Divide your CV into the following major sections when writing it:
Name and contact details – Head your CV with your name and contact details, to let the reader know who you are and how to contact you.
CV profile – A brief paragraph which summarises your skills and experience and highlights why you're a good match for the role.
Core skills list – A snappy, bullet-pointed list of your most relevant skills.
Work experience – A structured list of your work experience in reverse chronological order.
Education – A summary of any relevant qualifications or professional training you've completed.
Hobbies and interests – An optional section, which should only be used if your hobbies are relevant to the jobs you're applying to.
Now you understand the basic layout of a CV, here's what you should include in each section of yours.
Contact Details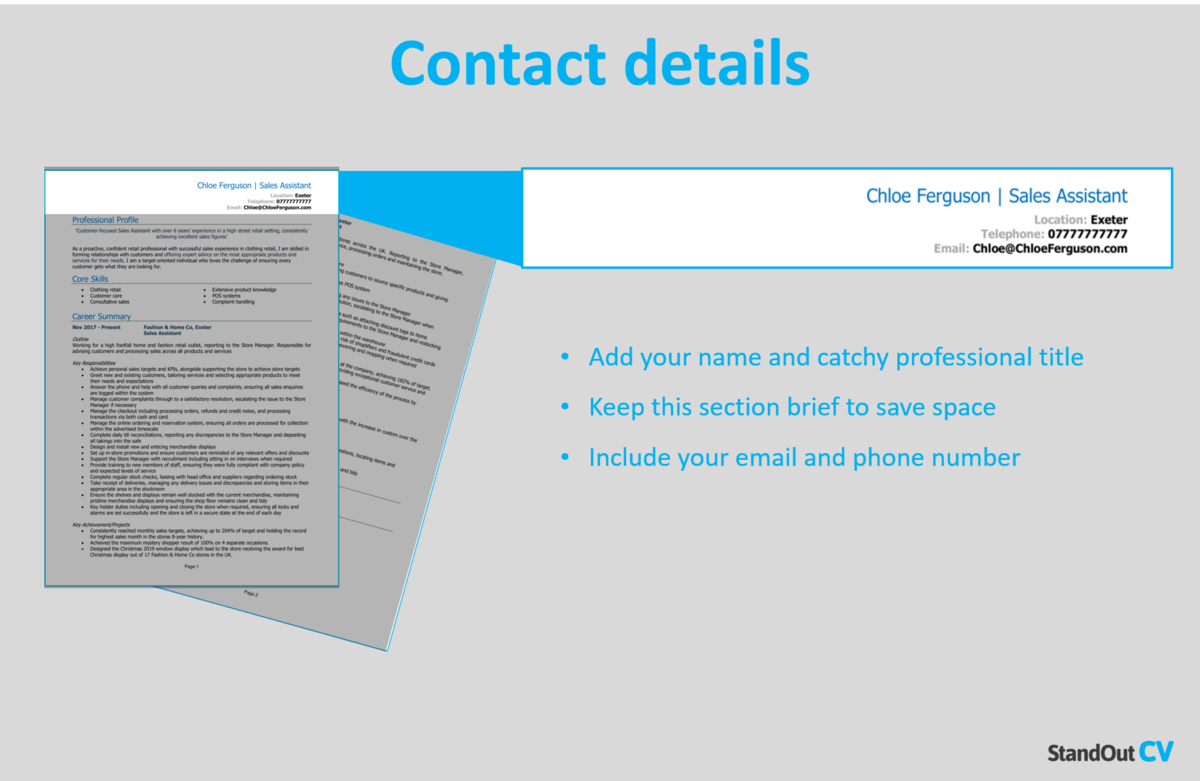 Begin by sharing your contact details, so it's easy for employers to give you a call.
Keep to the basics, such as:
Mobile number
Email address – It should sound professional, with no slang or nicknames. Make a new one for your job applications if necessary.
Location – Simply share your vague location, for example 'Manchester', rather than a full address.
LinkedIn profile or portfolio URL – Remember to update them before you send your application.
Choreographer CV Profile
Make a strong first impression with recruiters by starting your CV with an impactful profile (or personal statement for junior applicants).
This short introduction paragraph should summarise your skills, experience, and knowledge, highlighting your suitability for the job.
It should be compelling enough to encourage recruiters to read through the rest of your CV.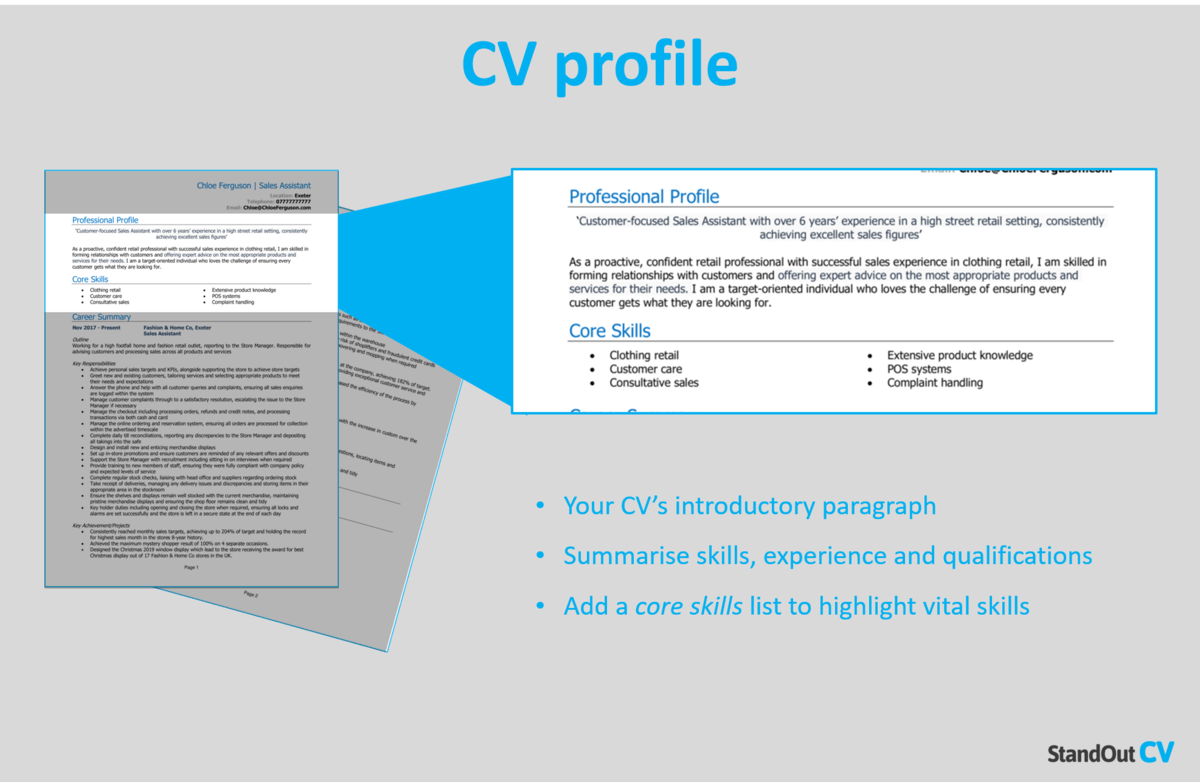 How to write a good CV profile:
Make it short and sharp: When it comes to CV profile length, less is more, as recruiters are often time-strapped. Aim for around of 3-5 persuasive lines.
Tailor it: Not tailoring your profile (and the rest of your CV) to the role you're applying for, is the worst CV mistake you could make. Before setting pen to paper, look over the job ad and make a note of the skills and experience required. Then, incorporate your findings throughout.
Don't add an objective: Career goals and objectives are best suited to your cover letter, so don't waste space with them in your CV profile.
Avoid generic phrases: If your CV is riddled with clichès like "Dynamic thought-leader", hit that delete button. Phrases like these are like a broken record to recruiters, who read them countless times per day. Hard facts, skills, knowledge and results are sure to yield far better results.
Example CV profile for Choreographer
Innovative Choreographer with 20+ years' experience creating routines for students and professionals for a range of audiences around the world. Graduate of the Bird College with an impressive choreography portfolio and joint recipient of the prestigious UKDA 2020 Best Contemporary Company Award. Adept at incorporating relevant techniques and concepts into engaging and impactful pieces of theatre with an excellent track record as a supportive and inspiring teacher and mentor.
What to include in your Choreographer CV profile?
Experience overview: Showcase your aptitude for the job you are aiming for by giving a brief summary of your past work history, including the industries you have worked in, the kinds of employers you have served, and the roles you have held.
Targeted skills: Employers need to know what skills you can bring to their organisation, and ideally they want to see skills that match their job vacancy. So, research your target roles thoroughly and add the most important Choreographer skills to your profile.
Important qualifications: Be sure to outline your relevant Choreographer qualifications, so that anyone reading the CV can instantly see you are qualified for the jobs you are applying to.
Quick tip: If you are finding it difficult to write an attention-grabbing CV profile, choose from hundreds of pre-written profiles across all industries, and add one to your CV with one click in our partner's CV Builder. All profiles are written by recruitment experts and easily tailored to suit your unique skillset.
Core skills section
Underneath your profile, write a core skills section to make your most relevant skills jump off the page at readers.
It should be made up of 2-3 columns of bullet points of your relevant skills.
Before you do this, look over the job description and make a list of any specific skills, specialisms or knowledge required.
Then, make sure to use your findings in your list. This will paint you as the perfect match for the role.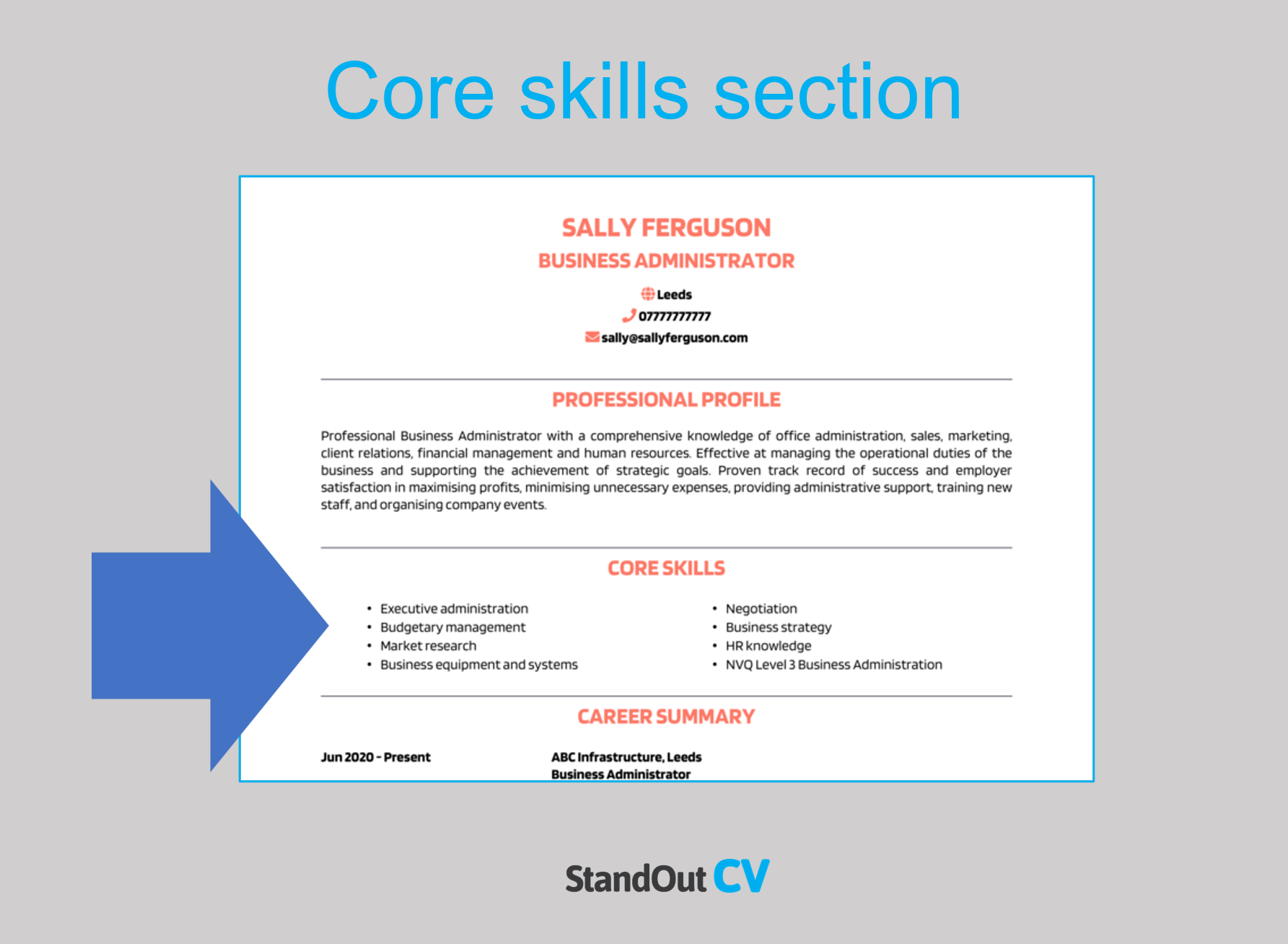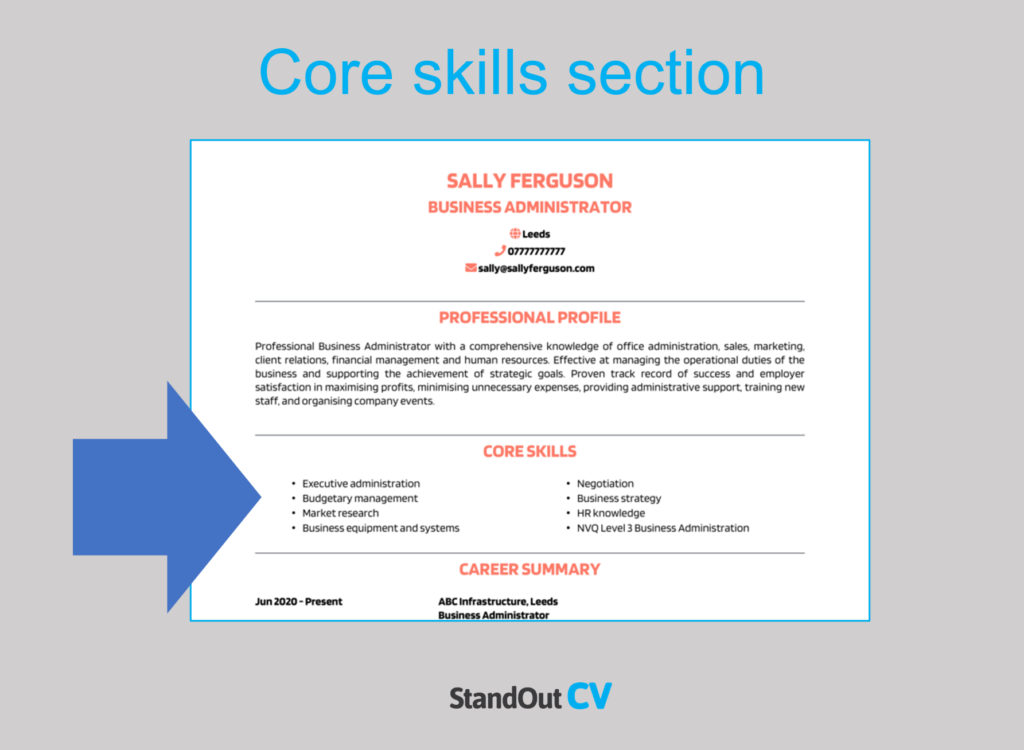 Important skills for your Choreographer CV
Dance Technique – Maintaining proficiency in various dance styles and techniques, including ballet, jazz, contemporary, hip-hop, or other specialised genres.
Choreography Composition – Creating original choreography by combining movements, formations, and sequences to create visually appealing and expressive dance pieces.
Musicality – Utilising sensitivity to music and rhythm to interpret and synchronise movements with the music and create dynamic and cohesive choreography.
Movement Analysis – Analysing and breaking down movement patterns, gestures, and expressions to develop and refine choreographic sequences.
Cross-functional Collaboration – Working effectively with dancers, musicians, designers, and other creative professionals in the production process.
Rehearsal Direction – Directing and leading rehearsals, providing clear instructions, and effectively managing time to achieve desired performance outcomes.
Performance Coaching – Coaching and mentoring dancers, providing feedback, guidance, and motivation to enhance their technical skills and stage presence.
Mixed Ability Instruction – Working with dancers of different levels of experience and adapting choreography to suit the abilities and strengths of the performers.
Creative Problem Resolution – Addressing challenges or limitations in choreography, staging, or technical aspects and find creative solutions.
Production Schedules – Planning rehearsals, managing schedules, and meeting production deadlines.
Quick tip: Our partner's CV Builder has thousands of in-demand skills for all industries and professions, that can be added to your CV in seconds – This will save you time and ensure you get noticed by recruiters.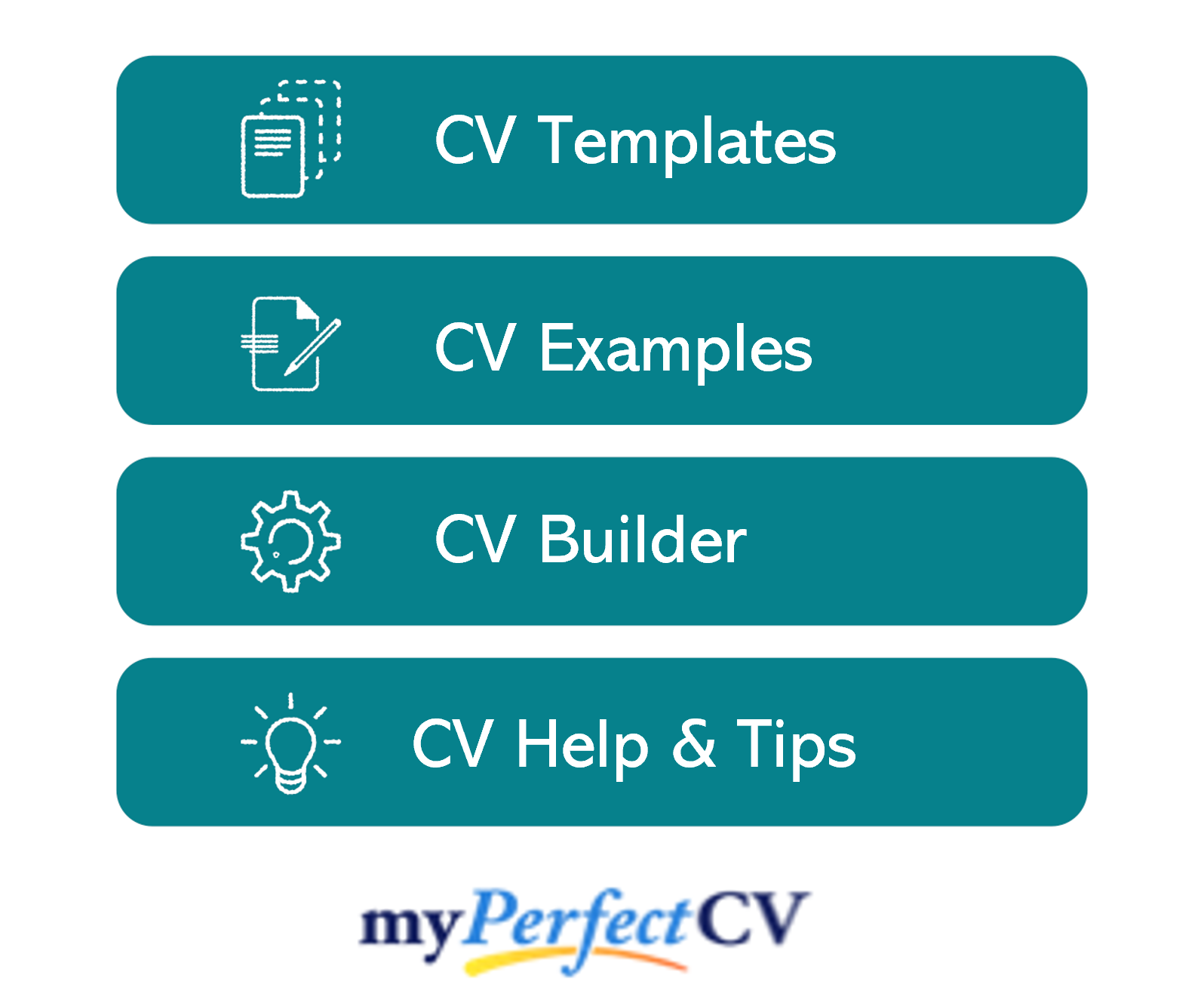 Work experience
Next up is your work experience section, which is normally the longest part of your CV.
Start with your current (or most recent) job and work your way backwards through your experience.
Can't fit all your roles? Allow more space for your recent career history and shorten down descriptions for your older roles.
Structuring each job
Whilst writing your CV, it's essential to look at it from the eyes of a recruiter.
If they're met with giant blocks of text which are impossible to navigate, they might get frustrated and skip onto the next CV.
Instead, make use of the 3-step structure shown below, to give them a pleasant reading experience.
Outline
Begin with a summary of your role, detailing what the purpose of your job was, who you reported to and what size of team you were part of (or led).
Key responsibilities
Use bullet points to detail the key responsibilities of your role, highlighting hard skills, software and knowledge wherever you can.
Keep them short and sharp to make them easily digestible by readers.
Key achievements
To finish off each role and prove the impact you made, list 1-3 stand out achievements, results or accomplishments.
This could be anything which had a positive outcome for the company you worked for, or perhaps a client/customer. Where applicable, quantify your examples with facts and figures.
Sample job description for Choreographer CV
Outline
Develop the creative vision and choregraph routines for a leading contemporary dance company based in London, overseeing the artistic direction of live performances, commercials, and collaborative film projects.
Key Responsibilities
Coordinate cover for dances who are absent due to sickness or injury
Work with the Musical Director to efficiently accompany dress and technical rehearsals
Create, choreograph, and direct dance performances for a range of audiences
Devise and implement strategies to meet company objectives and expand artistic vision
Quick tip: Create impressive job descriptions easily in our partner's CV Builder by adding pre-written job phrases for every industry and career stage.

Education section
In your education section, make any degrees, qualifications or training which are relevant to Choreographer roles a focal point.
As well as mentioning the name of the organisation, qualification titles and dates of study, you should showcase any particularly relevant modules, assignments or projects.
Hobbies and interests
Although this is an optional section, it can be useful if your hobbies and interests will add further depth to your CV.
Interests which are related to the sector you are applying to, or which show transferable skills like leadership or teamwork, can worth listing.
On the other hand, generic hobbies like "going out with friends" won't add any value to your application, so are best left off your CV.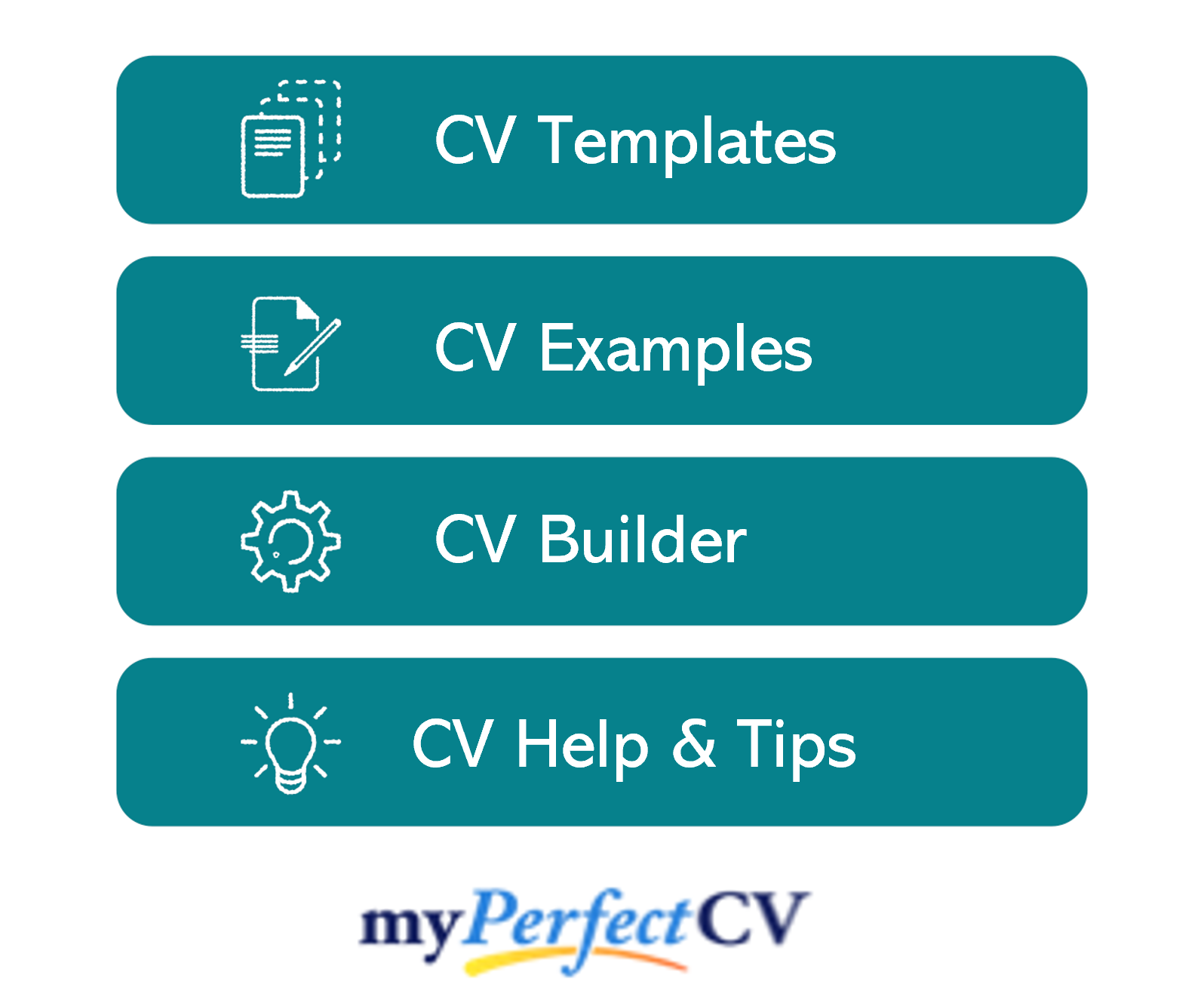 Creating a strong Choreographer CV requires a blend of punchy content, considered structure and format, and heavy tailoring.
By creating a punchy profile and core skills list, you'll be able to hook recruiter's attention and ensure your CV gets read.
Remember that research and relevance is the key to a good CV, so research your target roles before you start writing and pack your CV with relevant skills.
Best of luck with your next application!