Are you ready for an interesting and lucrative career as a biochemist?
The good news is biochemists are in huge demand right now. The bad news is you need a standout CV if you hope to land a position.
For a step-by-step guide and our expert advice on how to write a winning application, check out the guide below along with a helpful biochemist CV example.
Contents
| | |
| --- | --- |
| How to write a Biochemist CV | |

Biochemist CV example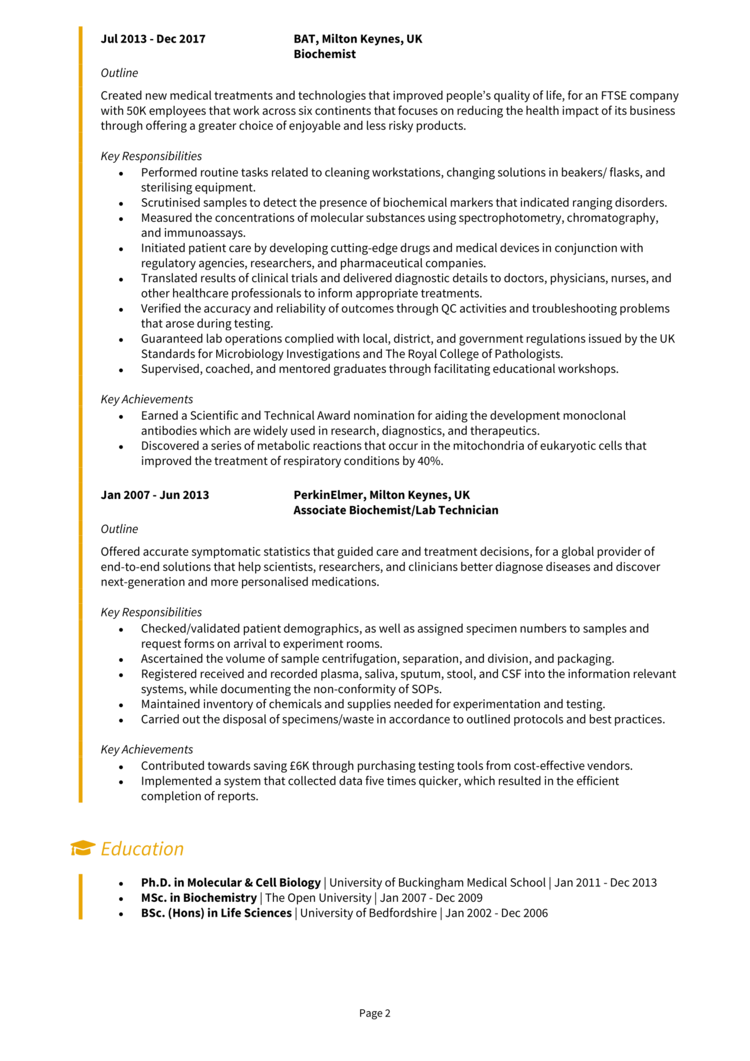 This CV example demonstrates the type of info you should be including within your Biochemist CV, as well as how to format and layout the content in a way which looks professional and is easy for time-strapped recruiters to read.
This is the look and feel you should be aiming for, so remember to refer back to it throughout your CV writing process.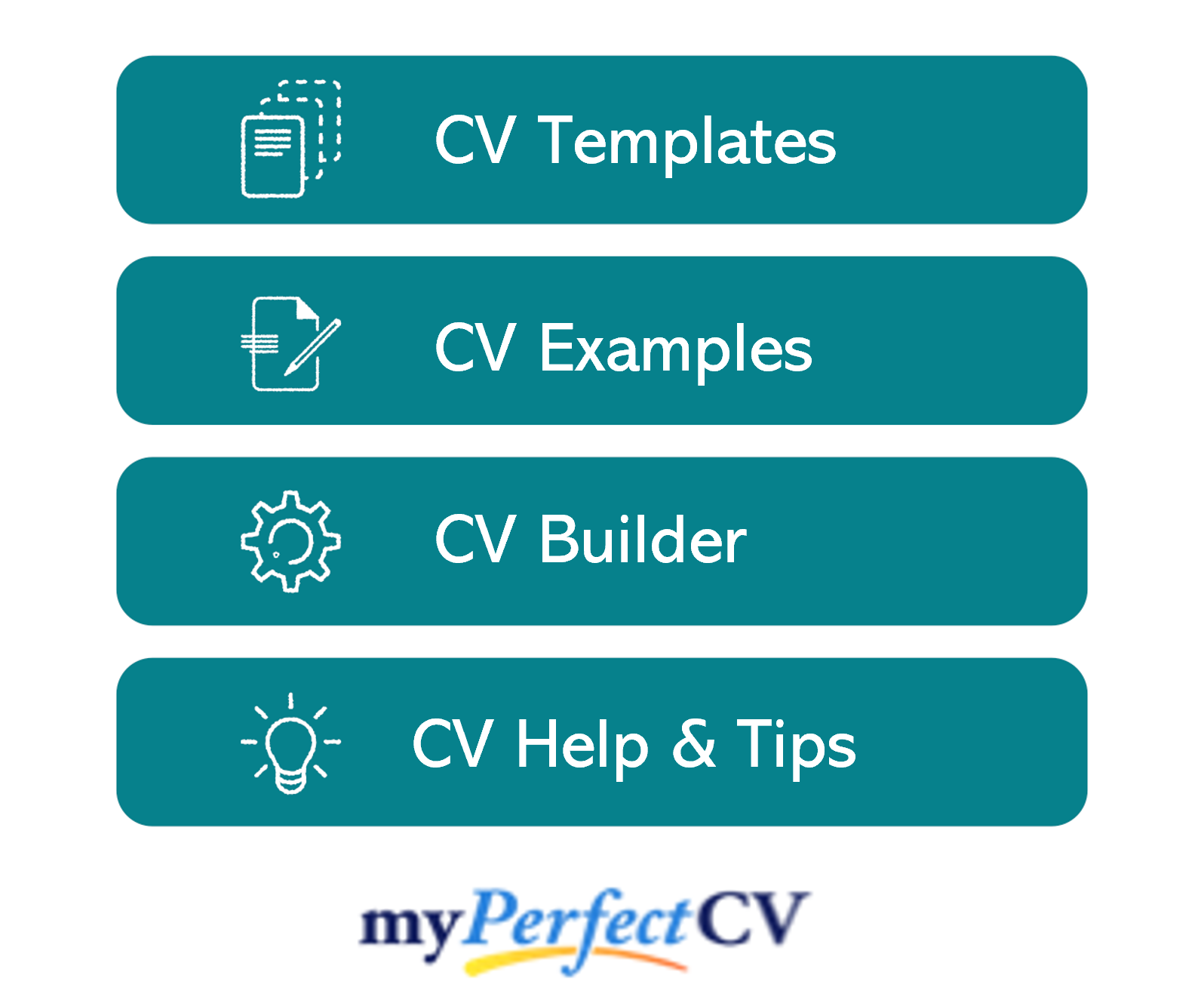 Biochemist CV format and structure
First impressions count, so a sloppy, disorganised CV may cause your CV to be overlooked..
Instead, perfect the format and structure of your CV by working to a clear logical structure and applying some simple formatting tricks to ease readability.
Don't underestimate the importance of this step; if your CV lacks readability, your written content won't even be seen.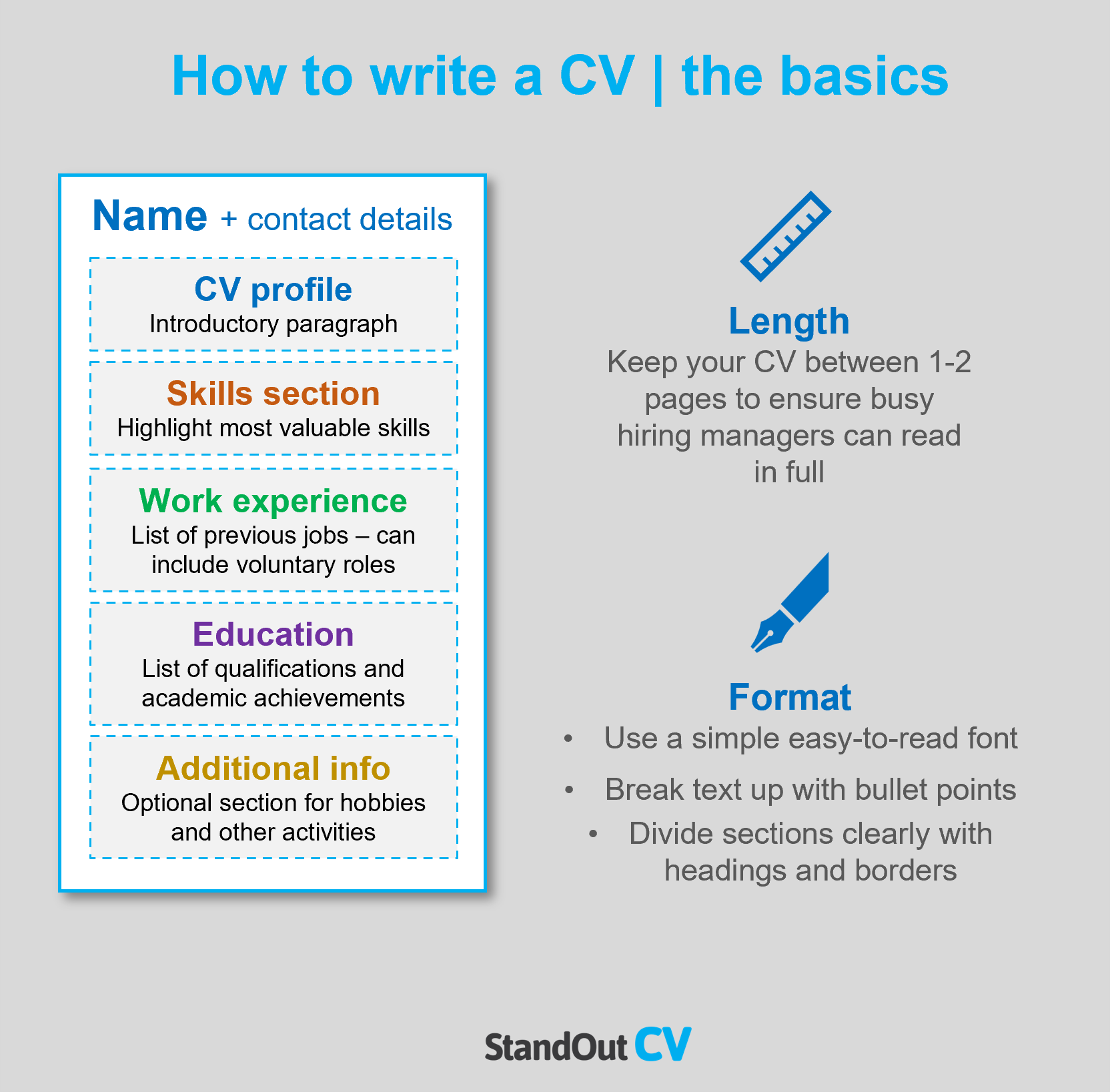 Tips for formatting your Biochemist CV
Length: It's essential to keep your CV concise, regardless of whether you have one year or thirty years of experience. Recruiters are frequently managing multiple roles and responsibilities and do not have the luxury of reading lengthy CVs. Therefore, limit your CV to two sides of A4. If you have little industry experience, one page is sufficient.
Readability: By formatting your section headings with bold or a different colour font and using bullet points to break up large blocks of text, you can help busy recruiters quickly scan through your CV. This makes it easier for them to find important details without wasting time.
Design & format: The saying 'less is more' couldn't be more applicable to CVs. Readability is key, so avoid overly complicated designs and graphics. A subtle colour palette and easy-to-read font is all you need!
Photos: Don't add profile photos to your CV unless you work in an industry or region which prefers to see them. Most employers in the UK will not need to see one.
Quick tip: Creating a professional CV style can be difficult and time-consuming when using Microsoft Word or Google Docs. To create a winning CV quickly, try our partner's CV Builder and use one of their eye-catching professional CV templates.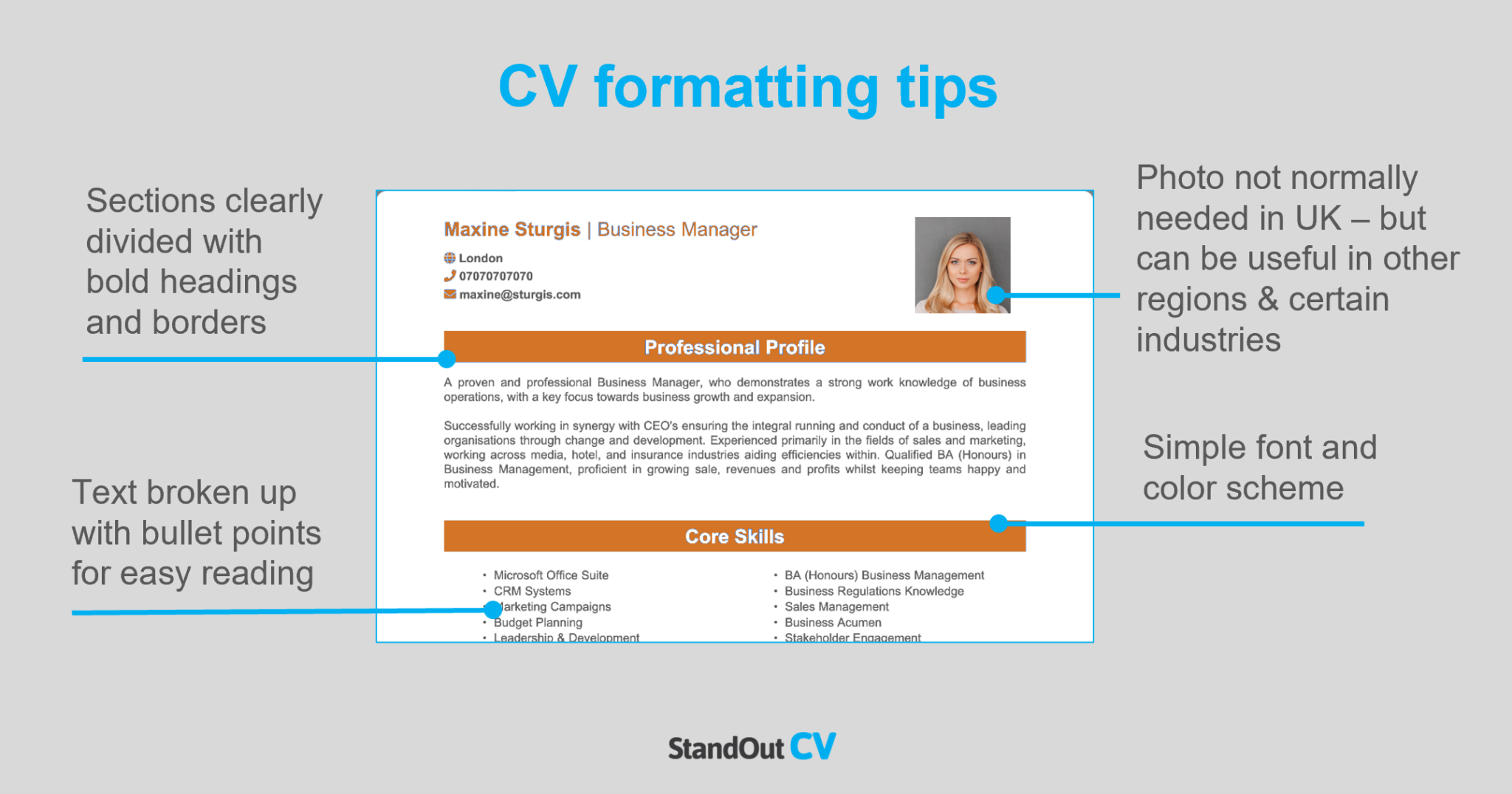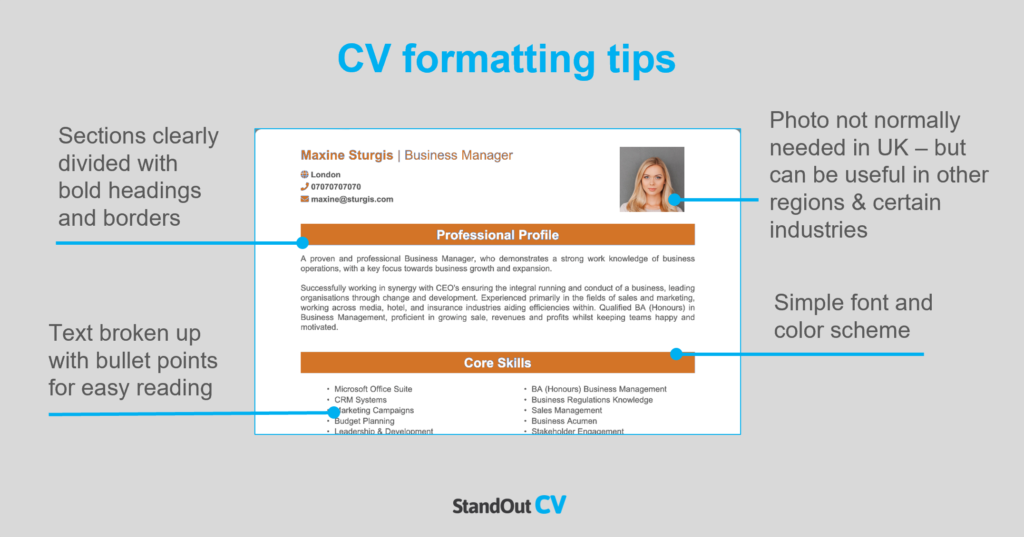 CV structure
Divide your CV into the following major sections when writing it:
Name and contact details – Head your CV with your name and contact details, to let the reader know who you are and how to contact you.
CV profile – A brief paragraph which summarises your skills and experience and highlights why you're a good match for the role.
Core skills list – A snappy, bullet-pointed list of your most relevant skills.
Work experience – A structured list of your work experience in reverse chronological order.
Education – A summary of any relevant qualifications or professional training you've completed.
Hobbies and interests – An optional section, which should only be used if your hobbies are relevant to the jobs you're applying to.
Now you understand the basic layout of a CV, here's what you should include in each section of yours.
Contact Details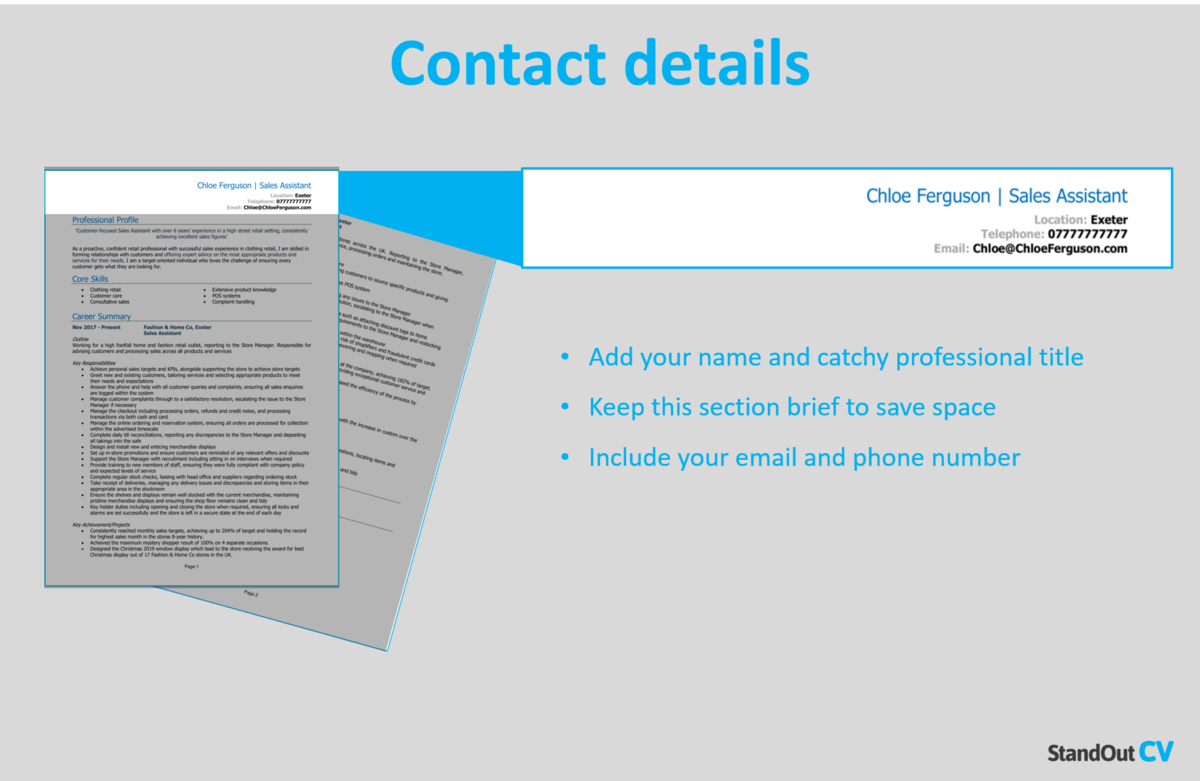 Write your contact details in the top corner of your CV, so that they're easy to find but don't take up too much space.
You only need to list your basic details, such as:
Mobile number
Email address
Location – Don't list your full address. Your town or city, such as 'Norwich' or 'Coventry' is perfect.
LinkedIn profile or portfolio URL – Remember to update these before listing them on an application.
Biochemist CV Profile
Recruiters and hiring managers are busy, so it's essential to catch their attention from the get-go.
A strong introductory profile (or personal statement, for junior candidates) at the top of the CV is the first thing they'll read, so it's a great chance to make an impression.
It should be a short but punchy summary of your key skills, relevant experience and accomplishments.
Ultimately, it should explain why you're a great fit for the role you're applying for and inspire recruiters to read the rest of your CV.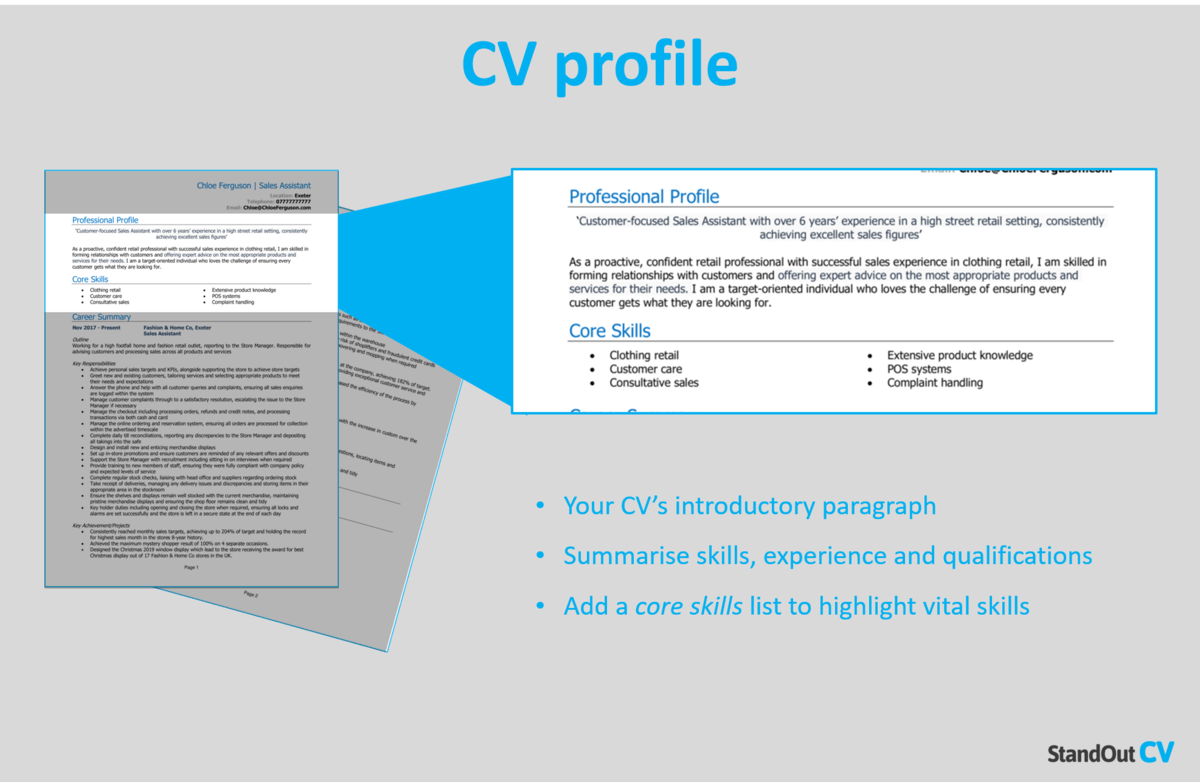 How to write a good CV profile:
Make it short and sharp: When it comes to CV profile length, less is more, as recruiters are often time-strapped. Aim for around of 3-5 persuasive lines.
Tailor it: The biggest CV mistake? A generic, mass-produced document which is sent out to tens of employers. If you want to land an interview, you need to tailor your CV profile (and your application as a whole) to the specific roles you're applying for. So, before you start writing, remember to read over those job descriptions and make a list of the skills, knowledge and experience the employers are looking for.
Don't add an objective: Avoid discussing your career goals in your CV profile – if you think they're necessary, briefly mention them in your cover letter instead.
Avoid generic phrases: If your CV is riddled with clichès like "Dynamic thought-leader", hit that delete button. Phrases like these are like a broken record to recruiters, who read them countless times per day. Hard facts, skills, knowledge and results are sure to yield far better results.
Example CV profile for Biochemist
Committed Biochemist with experience in working in medical laboratories analysing patient samples and diagnosing and treating human diseases. Adept at collaborating with team members to undertake routine pathology functions. Focused on streamlining operations through checking inventory and ordering any required equipment for several experiments, as well as calibrating and maintaining instrumentation.
What to include in your Biochemist CV profile?
Experience overview: Showcase your aptitude for the job you are aiming for by giving a brief summary of your past work history, including the industries you have worked in, the kinds of employers you have served, and the roles you have held.
Targeted skills: Ensure that your profile highlights your key skills that are most relevant to your Biochemist, and tailor them to match the specific job you are applying for. To do this, refer to the job description to closely align your skills with their requirements.
Important qualifications: If you have any qualifications which are highly relevant to Biochemist jobs, then highlight them in your profile so that employers do not miss them.
Quick tip: If you are finding it difficult to write an attention-grabbing CV profile, choose from hundreds of pre-written profiles across all industries, and add one to your CV with one click in our partner's CV Builder. All profiles are written by recruitment experts and easily tailored to suit your unique skillset.
Core skills section
Add a core skills section below your profile to draw attention to your most applicable skills and make them stand out to readers.
This should consist of 2-3 columns of bullet points that emphasise your relevant skills.
Before creating this section, review the job description and compile a list of any specific skills, specializations, or knowledge needed. Incorporate these findings into your list to portray yourself as the ideal candidate for the position.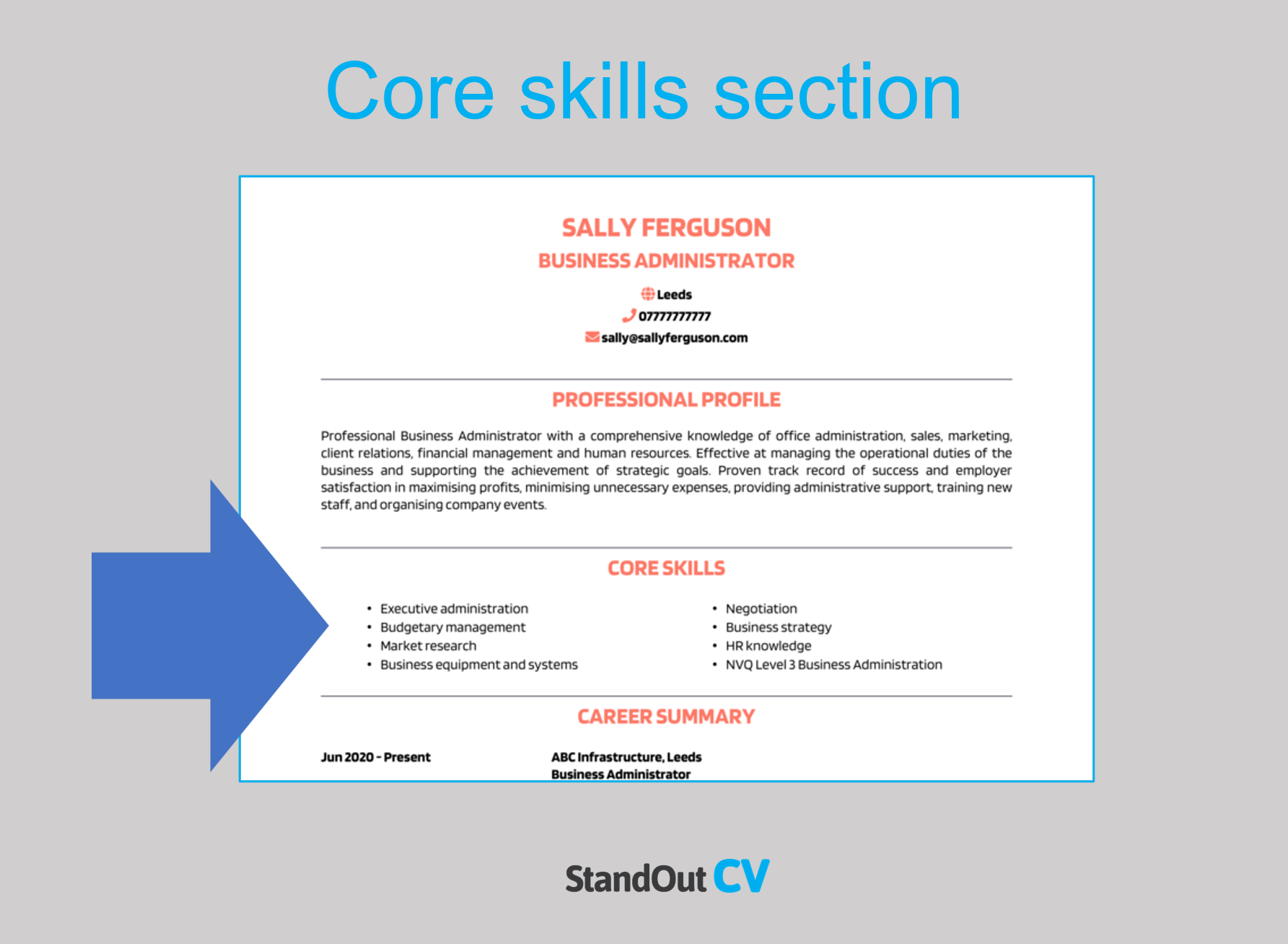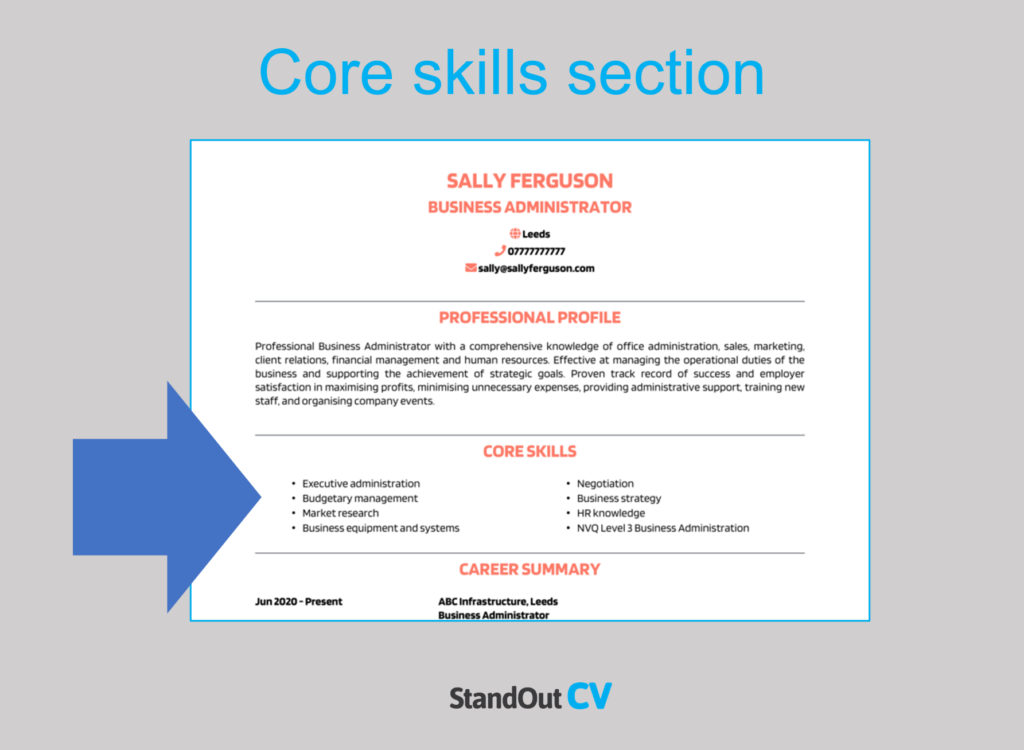 Important skills for your Biochemist CV
Laboratory Techniques – Utilising a wide range of laboratory techniques, such as DNA extraction, protein purification, chromatography, and spectroscopy.
Data Analysis – Analysing complex biological data using statistical methods, data visualisation, and software tools to draw meaningful conclusions.
Molecular Biology – Utilising knowledge of molecular biology principles, including DNA replication, transcription, translation, and genetic manipulation techniques.
Biochemical Analysis – Performing biochemical assays, such as enzyme kinetics, immunoassays, and gel electrophoresis, to study biological processes.
Cell Culture – Utilising cell culture techniques, including cell line maintenance, transfection, and cell-based assays, to study cellular responses and functions.
Protein Characterisation – Utilising protein purification techniques, protein expression systems, and protein analysis methods, such as SDS-PAGE and Western blotting.
Genetic Engineering – Utilising knowledge of genetic engineering techniques, such as gene cloning, gene knockout, and gene expression analysis, to modify and study genes.
Bioinformatic – Utilising bioinformatics tools and databases to analyse genomic, transcriptomic, and proteomic data for biological insights.
Scientific Writing – Documenting research findings, writing research papers, and communicating research results effectively.
Laboratory Safety – Utilising knowledge of laboratory safety protocols, risk assessment, and proper handling and disposal of hazardous materials to ensure a safe working environment.
Quick tip: Our partner's CV Builder has thousands of in-demand skills for all industries and professions, that can be added to your CV in seconds – This will save you time and ensure you get noticed by recruiters.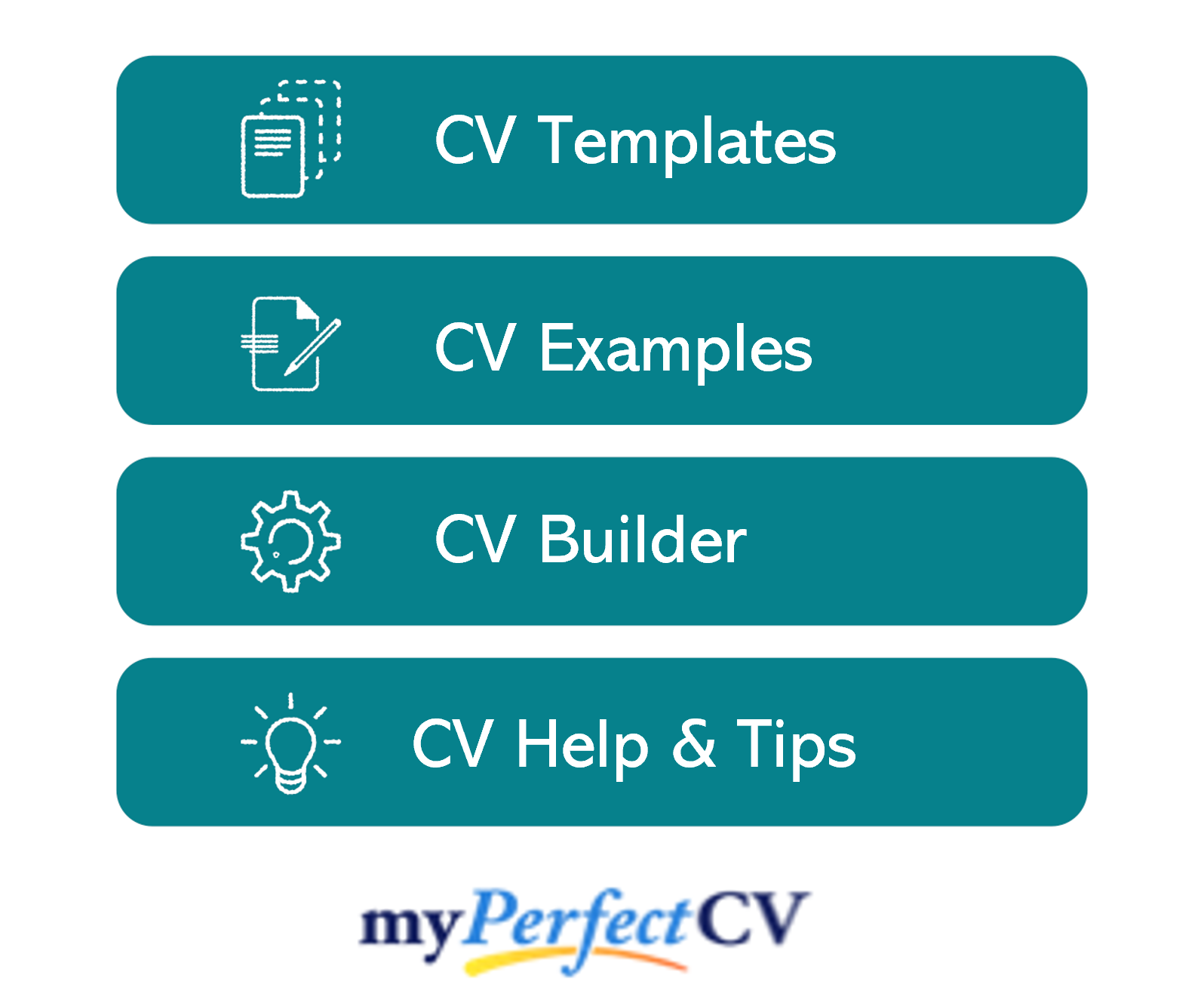 Work experience
By this point, employers will be keen to know more detail about you career history.
Starting with your most recent role and working backwards, create a snappy list of any relevant roles you've held.
This could be freelance, voluntary, part-time or temporary jobs too. Anything that's relevant to your target role is well-worth listing!
Structuring each job
Recruiters will be keen to gain a better idea of where you've worked and how you apply your skill-set in the workplace.
However, if they're faced with huge, hard-to-read paragraphs, they may just gloss over it and move onto the next application.
To avoid this, use the simple 3-step role structure, as shown below:
Outline
Start with a brief summary of your role as a whole, as well as the type of company you worked for.
Key responsibilities
Next, write up a punchy list of your daily duties and responsibilities, using bullet points.
Wherever you can, point out how you put your hard skills and knowledge to use – especially skills which are applicable to your target role.
Key achievements
Lastly, add impact by highlight 1-3 key achievements that you made within the role.
Struggling to think of an achievement? If it had a positive impact on your company, it counts.
For example, you might increased company profits, improved processes, or something simpler, such as going above and beyond to solve a customer's problem.
Sample job description for Biochemist CV
Outline
Study the chemical and physical properties of living organisms and biological processes, for a global leader at the forefront of scientific analysis, consultancy, and product development that serve the food, drink, healthcare, biopharmaceutical, and consumer goods industries.
Key Responsibilities
Assist other departments in improving biochemical procedures used in F&B, pharmaceuticals, and biotechnology, with the aim of producing innovative products.
Control project finances by preparing budgets and allocating funding resources.
Conduct original research and experiments on the chemical processes in living organisms, including metabolism, gene expression, and protein synthesis.
Use specialist methods to measure and examine molecules, such as enzymes, nucleic acids, and proteins to understand their function and behaviour.
Quick tip: Create impressive job descriptions easily in our partner's CV Builder by adding pre-written job phrases for every industry and career stage.

Education section
At the bottom of your CV is your full education section. You can list your formal academic qualifications, such as:
As well as any specific Biochemist qualifications that are essential to the jobs you are applying for.
Note down the name of the qualification, the organisation at which you studied, and the date of completion.
Hobbies and interests
This section is entirely optional, so you'll have to use your own judgement to figure out if it's worth including.
If your hobbies and interests could make you appear more suitable for your dream job, then they are definitely worth adding.
Interests which are related to the industry, or hobbies like sports teams or volunteering, which display valuable transferable skills might be worth including.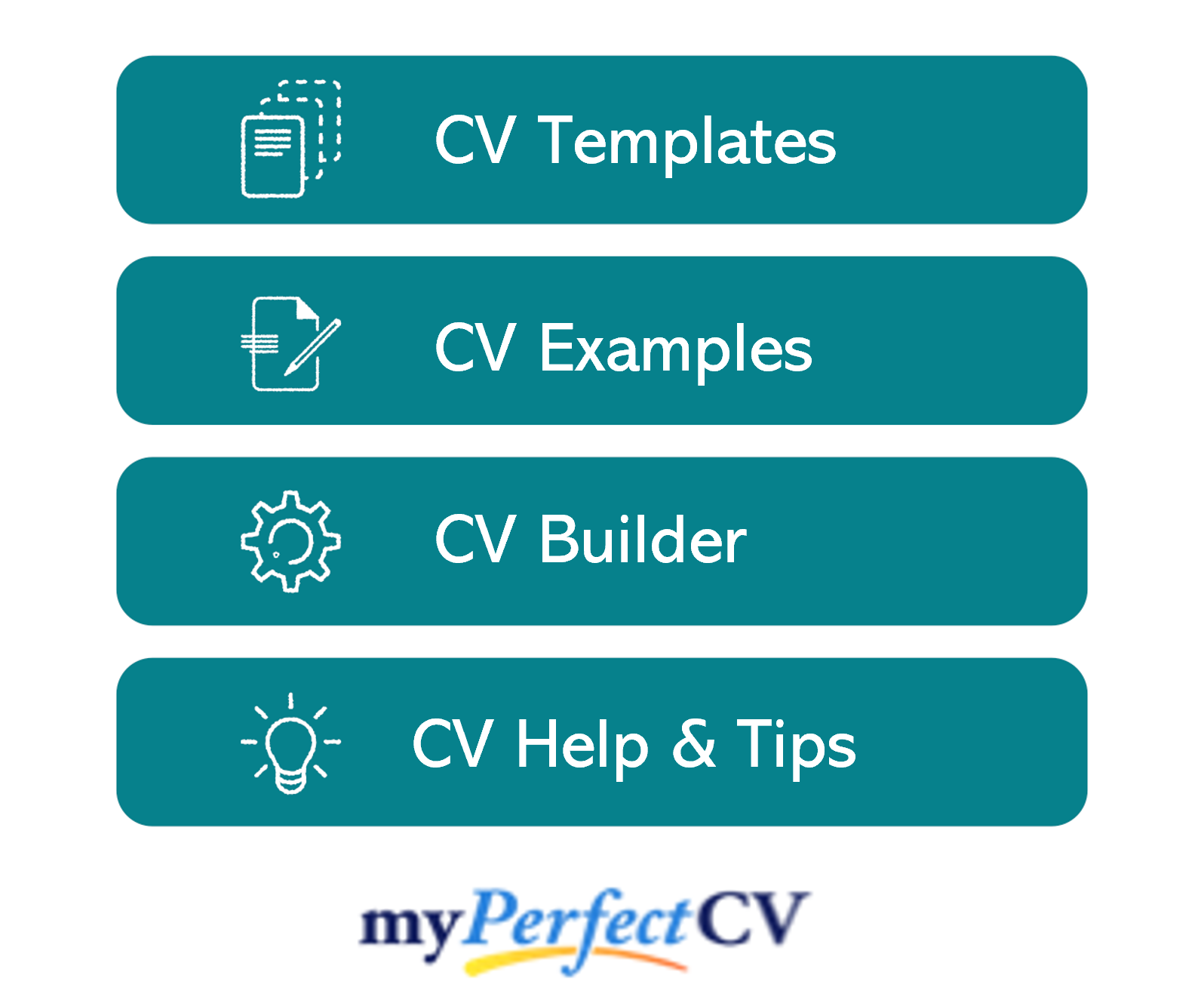 Creating a strong Biochemist CV requires a blend of punchy content, considered structure and format, and heavy tailoring.
By creating a punchy profile and core skills list, you'll be able to hook recruiter's attention and ensure your CV gets read.
Remember that research and relevance is the key to a good CV, so research your target roles before you start writing and pack your CV with relevant skills.
Best of luck with your next application!