If you are looking for jobs in the hospitality sector, you'll probably be wondering which hospitality skills to add to your CV.
To help you out, we've listed 40+ hospitality skills for your CV with relevant examples, so you can get inspired while writing your own CV.
Add some of these to your CV and start landing job interviews.

Hospitality skills | Customer service

Working in the hospitality sector will give you some concrete experience in delivering great customer service. Here are some of the top customer service skills to include on your CV:
Enquiry handling – e.g. "Handled all customer and guest inquiries at the front desk, helping guests plan their trips and booking taxis to the airport."
Patience– e.g. "Supported guests who were experiencing language barriers, helping to connect them with relevant translators and information."
Personal Service– e.g. "Operated the hotel concierge office, handling room service requests, booking restaurant reservations and assigning external orders to our concierge team."
Attentiveness – e.g. "Assisted hotel guests in booking day trips in locations partnered with the hotel, helped families with young children plan suitable outings."
Empathy – e.g. "Managed the hotel lost-and-found desk and phone line, helping customers locate or replace lost items and processing forgotten items to guests."
Product Knowledge – e.g. "Advised diners on menu specials, vegan options, vegetarian options and allergy-friendly options."
Persuasion – e.g. "Encouraged happy guests to add additional nights to their hotel stay and signed them up to our loyalty scheme in the process."
Effective communication – e.g. "Coordinated with housekeeping team and restaurant team to manage schedules, work rotas and staff holidays."
Complaints handling – e.g. "Managed the customer helpline, resolving customer complaints and processing refunds where necessary."
Problem solving – e.g. "Managed the 24-hour check-in desk, often dealing with customers experiencing flight delays, un-booked rooms and language barriers."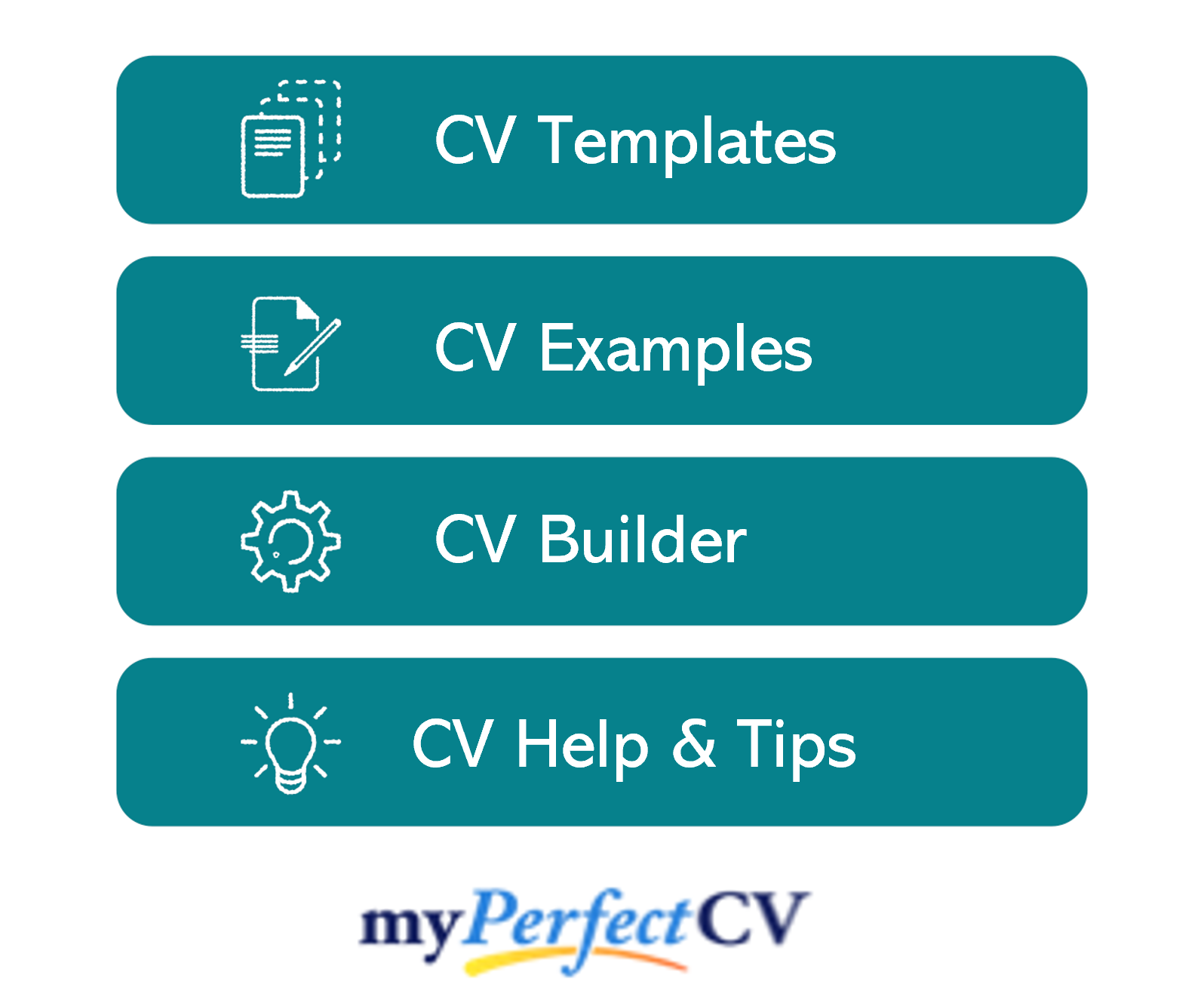 Hotel skills

Here are some hotel operations skills to include on your CV, whether you worked on the front desk or in housekeeping:
System Management – e.g. "Processed all hotel bookings via our online and phone booking system, recording cancellations and taking on-the-spot reservations."
Housekeeping– e.g. "Cleaned hotel bedrooms and bathrooms as well as all common areas including lounge, café and hotel bar."
Managing bookings – e.g. "Processed cancellations, last-minute bookings and checked in guests at the front welcome desk."
Phone handling – e.g. "Managed the restaurant phone and front desk, taking bookings and noting allergen requests."
Service – e.g. "Worked in the concierge office and delivered late-night room service to hotel guests."
Management – e.g. "Managed a team of 200+ hotel employees, delegating supervisors while managing accounts and hotel PR."
Bilingual Support – e.g. "Provided free English to French translation services for all customers staying in the hotel, helping them to book flights, reserve tables at restaurants and translated all other customer inquiries."
Customer support – e.g. "Processed room service orders, transferred guests to appropriate hotel services and processed late check-ins on the front desk."
Area knowledge – e.g. "Recommended excursions and day trips in the local area to hotel guests, prioritising those participating in partnerships with the hotel."
Cleaning and maintenance – e.g. "Kept the hotel kitchen clean in accordance with all health and safety regulations laid out by the government."
Catering skills

Catering is a key player in the hospitality sector, whether you worked in a restaurant or local takeaway. Here are our top 10 catering skills to include on your CV:
Food service – e.g. "Waited on customers, took orders at the bar and managed the phone while delivering food to tables."
Health and food safety– e.g. "Trained all employees in up-to-date health and safety regulations, conducting refresher courses every 6 months."
Event management – e.g. "Supervised weddings, birthday parties and engagement parties in the hotel ballroom, with some events exceeding 400 guests."
Inventory management – e.g. "Managed restaurant food stock, taking inventory and processing arrivals while also negotiating with suppliers."
Food presentation – e.g. "Organised buffets and gourmet 3-course dinners for business events and personal events, offering personalised cakes and drinks arrangements at extra cost."
Friendly attitude – e.g. "Worked as the restaurant hostess, greeting new customers, taking bookings and helping non-reservations find a table."
Detail orientated – e.g. "Created an allergy-friendly menu with all allergens and dietary requirements highlighted beside each dish."
Alcohol regulation – e.g. "Enforced government regulations on outdoor drinking, with customers only allowed to consume alcohol within the bar's premises."
Food delivery – e.g. "Created our own delivery service to avoid outsourcer fees, allowing employees to keep 100% of their delivery fees."
Quality control – e.g. "Supervised food production and carried out regular inspections to ensure maximal quality and ensure that all regulations were being adhered to."
Creativity – e.g. "Ran dietary-based promotional deals every Friday evening, increasing customer retention within these groups and increasing overall revenue."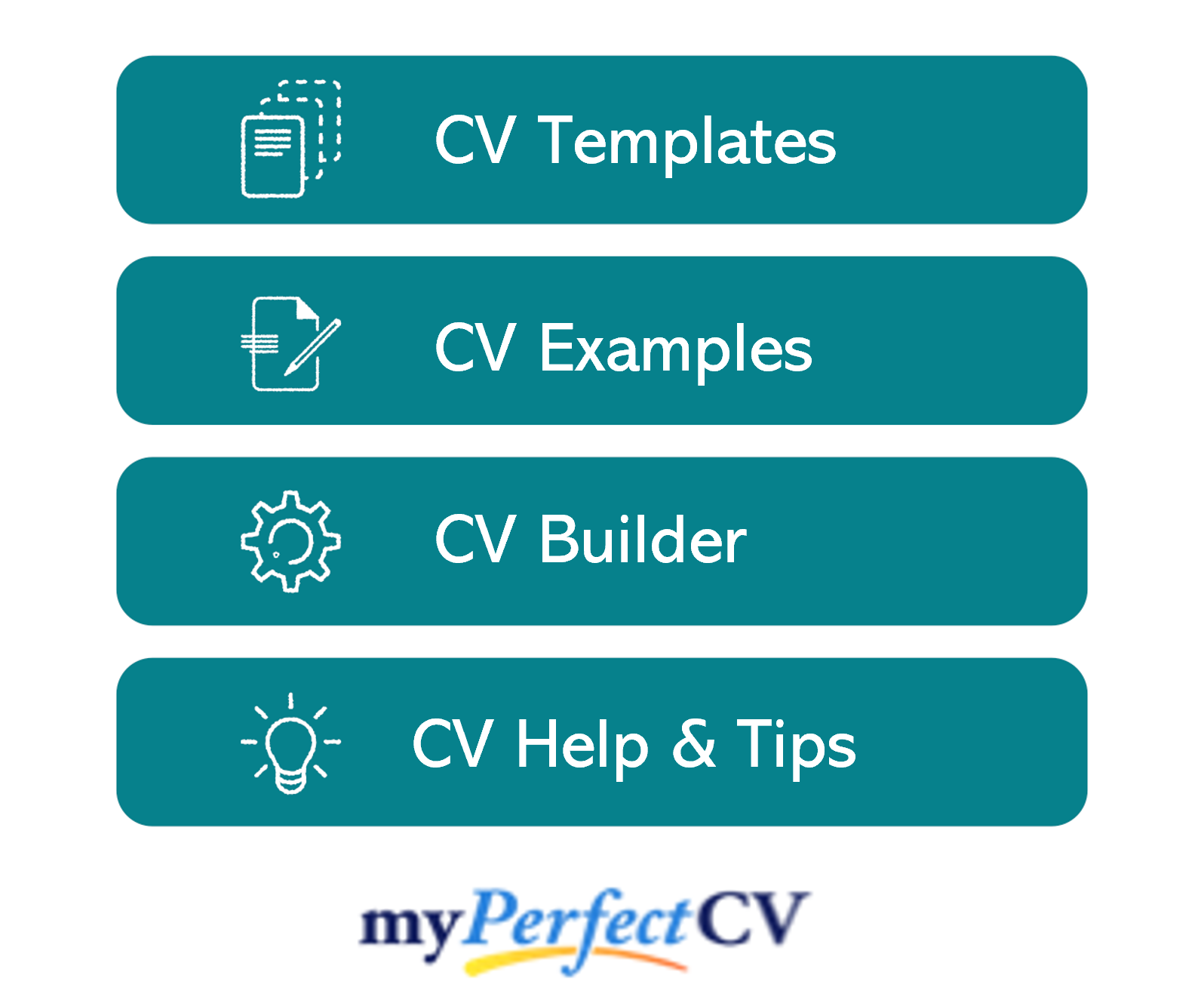 Soft skills for hospitality

Working in hospitality will also help you develop some key soft skills that can be easily transferred to other work environments. Here are our top soft skills for hospitality:
Organisational skills – e.g. "Worked at the hotel front desk while also managing phones and delegating members of the concierge team."
Adaptability– e.g. "Alternated between the restaurant and the restaurant bar during peak serving times, taking bar orders and often making drinks during busy periods."
Flexibility – e.g. "Worked night and day shifts, alternating between the 24-hour hotel reception desk and the night-time concierge office."
Interpersonal skills – e.g. "Chatted with customers and address regulars by name, helping increase the restaurant's overall customer retention rate."
Punctuality – e.g. "Never reported one sick day, lateness or absence in 3 years working on the restaurant floor."
Creative thinking – e.g. "Organised seasonal events in the hotel to increase booking in low periods, resulting in a 17% increase in Autumn bookings."
Time management – e.g. "Kept conversation friendly with guests while always keeping the check-in line fast-paced and fast-moving."
Initiative – e.g. "provide example sentence"
Digital literacy – e.g. "Created online campaigns for our end-of-year buffet, resulting in a 800% increase in pre-bookings and all tables booked 30 days before the event."
Quick thinking – e.g. "Helped direct guests to the right shops, services and help desks while also monitoring the phone and taking room service orders."
What are hospitality skills?
Hospitality skills describe any skills that you may have developed while working in the hospitality sector: this includes hotels, restaurants, cafes, and even takeout restaurants.
Hospitality skills include both the technical skills developed while working in a hospitality environment (such as management systems and booking systems), as well as the customer service aspect of this type of work.
Even if you're applying to jobs outside the hospitality industry, an impressive background in hospitality can give your CV the edge over your competitors.
Why are hospitality skills important?
Having a strong set of hospitality skills proves to potential employers that you have experience in delivering customer service. Having hospitality skills also demonstrates that you are familiar working in high-stress, fast-paced environments, where customers expect high quality service.
Almost all jobs will require working with the public or customers in some form or another, so having a solid set of hospitality skills will help bolster your CV and help you land the jobs you want. Many hospitality skills are transferable – considered "soft skills" – so don't be afraid to include these on your CV.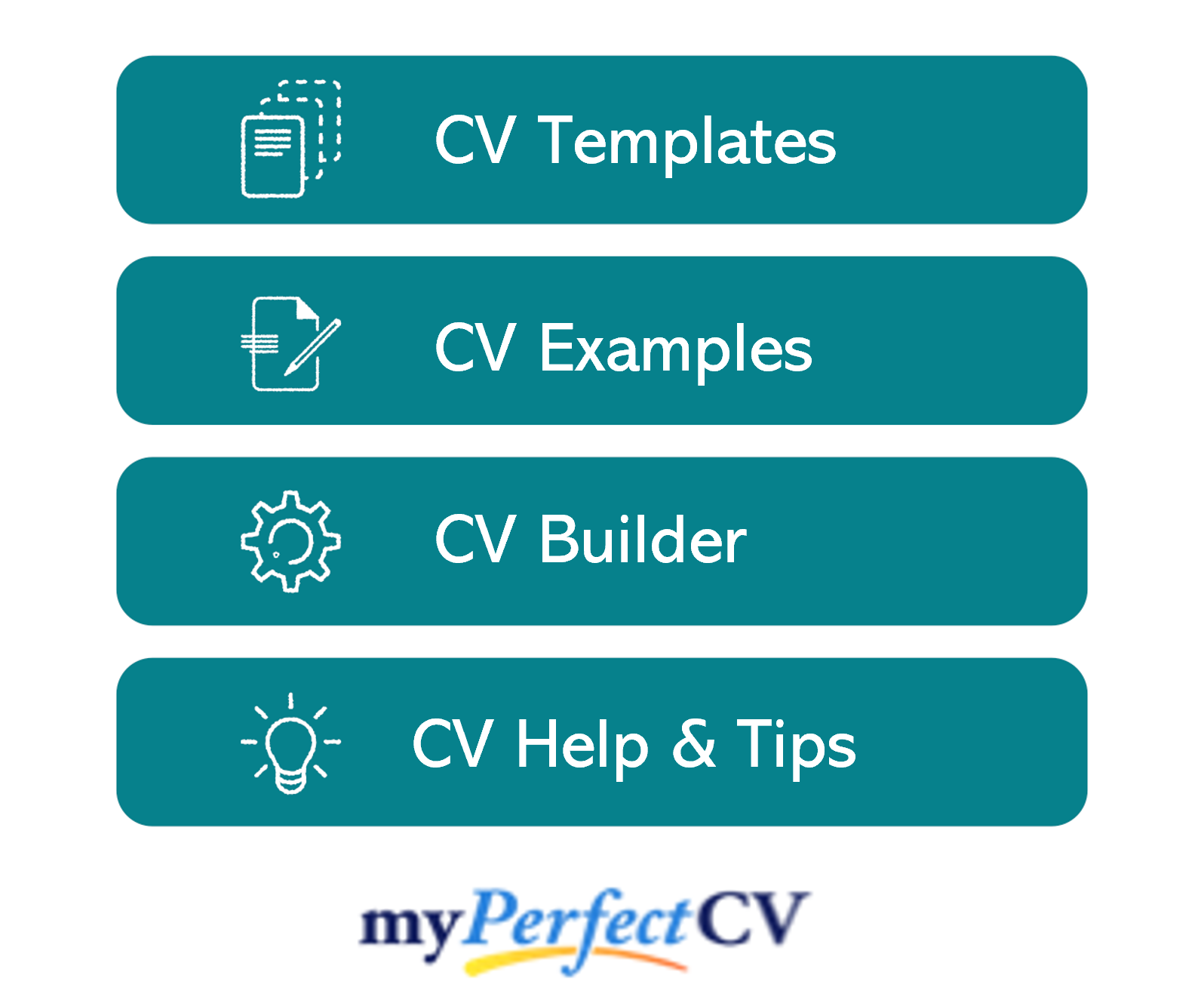 How to include hospitality skills on your CV
When it comes to including your hospitality skills on your CV, you can go about it two ways. You can include your key hospitality skills in your CV profile, or you can list them in the work experience section of your CV.
In your CV profile
For jobseekers or career-changers looking to target jobs in the hospitality industry, it's best to include your hospitality skills in your CV profile.
Your CV profile will be the first thing the recruiter sees when they open your CV. So, by orientating your CV towards hospitality, you're making it clear that your skills and professional background correspond to their search.
Have a look at the image below as an example of how to include your hospitality skills in your CV profile: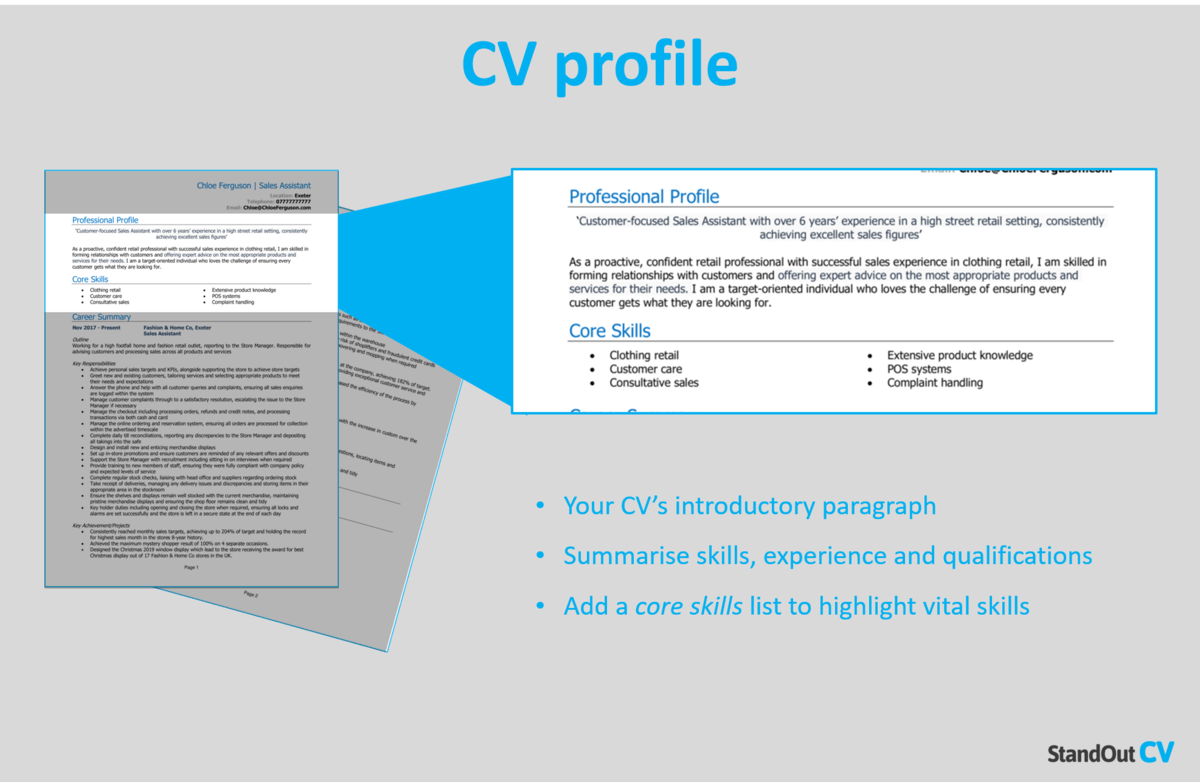 In your jobs
If you're not applying to a job in hospitality, but you worked in hospitality within the last 3-5 years, you'll want to include your hospitality skills in your jobs section of your CV.
To do this, simply add some relevant experience and achievements to your work experience when you list your former role.
Make sure to include key achievements, as well as any significant transferable skills that might give your CV a competitive edge. Have a look at the image below as an example of how to include your hospitality skills in the jobs section of your CV: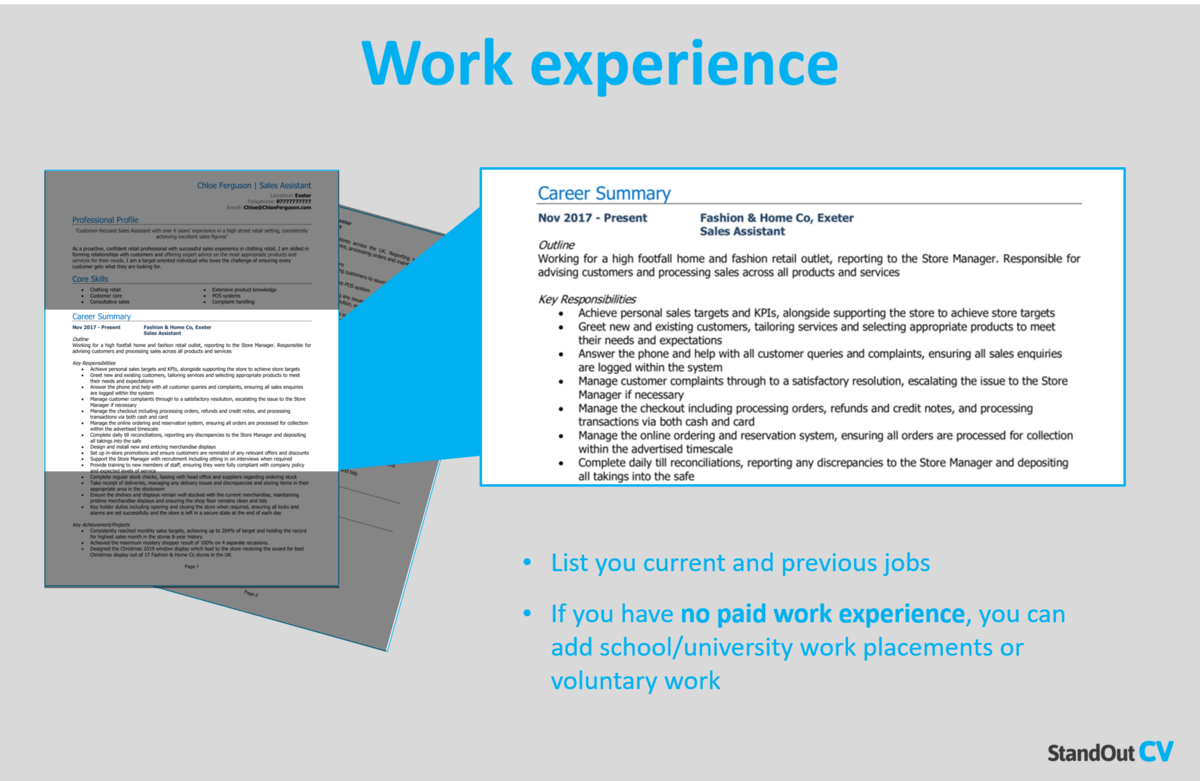 What to avoid
When it comes to writing a compelling and engaging CV, the key is to show your working – literally! Using clichéd phrases or claiming that you have "hospitality skills" isn't going to win over a recruiter. If you make claims about your skills in your CV profile, these need to be backed up with evidence in your work experience.
The key is to use concise, relevant examples of your work in the hospitality industry, highlighting your achievements alongside your responsibilities and duties.
Rather than simply saying that you have "waiting skills" or "customer service skills", you'll give concrete examples demonstrating how you used these skills in your working environment. When it comes to writing your hospitality skills in your CV, remind yourself that the space on your CV is limited. Only highlight your most relevant, important and impressive skills and achievements.