Does your job require you to deal with customers or guests on a regular basis?
If so, it's likely that you've got an impressive customer service skill set under your belt.
But now you need to get it down on paper.
As these roles often require the perfect combination of interpersonal, sales and transferable skills, choosing what to include on your CV can be tricky.
That's why we've put together this guide. Below, we'll show you the types of customer service skills you should be highlighting in your CV, as well as how to do it.

Front-of-house skills

A large percentage of customer service roles require you to interact with customers in person, so it's a good idea to highlight front-of-house skills like:
Multitasking – e.g. "Friendly hotel receptionist, skilled in managing multiple guests at any one time, including checking them in and out, answering the phone and registering online bookings"
Patience – e.g. "Handled difficult customers calmly and patiently, talking through the issue to find the best outcome for both parties"
Attentiveness – e.g. "Energetic waitress with 5 years of experience. Dedicated to offering the best possible customer service, regularly checking in with patrons to ensure they have everything they need"
Professionalism – e.g. "Greeted and cared for 6 high profile guests during a conference at the hotel, offering a professional but approachable service throughout"
Conflict resolution – e.g. "Ran the customer service help desk, addressing any complaints or refund requests in a polite and professional manner"
Proactivity – e.g. "Serving customers at the till, asking if they'd like to be signed up to our mailing list to hear more about the latest offers. Gathered 200+ email addresses each month"
Computer skills – e.g. "Used the online catalogue management system to retrieve product information and check stock to answer customer queries"
Cultural awareness – e.g. "Provided outstanding customer service in the local international supermarket with an average weekly footfall of 3000+ customers from different backgrounds"
Learning agility – e.g. "Driven sales assistant with 3 years retail experience, able to rapidly take on board information about new products to offer expert and knowledgeable advice to customers"
Data entry – e.g. "Carefully and accurately entered customer information into the booking system to set up their next appointment"

Sales skills

Sales skills allow you to add value to customers and offer the best possible experience. Some of the top sales skills for customer service roles include:
Negotiation – e.g. "Worked closely with local businesses to negotiate special rates on products and services for guests staying at the hotel"
Persuasion – e.g. "Charismatic and persuasive retail assistant with over 7 years of experience in a busy retail setting"
Trustworthiness – e.g. "Ensured exact and impressive results to win the customer's trust and ensure they came back to the salon in the future, personally securing a 55% repeat customer rate"
Product knowledge – e.g. "Exceeded sales targets by 24% last year through attentive customer service and an in-depth knowledge of our services"
Problem-solving – e.g. "Listened to customer pain points and their specific needs to offer a tailored service and recommend the best products"
Upselling – e.g. "Offered optional extras, including accessories and insurance when selling computers, resulting in £13,000 in additional sales last year"
Confidentiality – e.g. "Took customers aside when discussing sensitive issues, speaking with them in a knowledgeable and confident way that helped them feel more" comfortable
Tenacity – e.g. "Created a variety of tailored content for customers in different industries, going above and beyond to show them how our products could add value to their business"
Resilience – e.g. "Handled difficult customers and managed 200+ transactions in the busy Black Friday sale"
Visual merchandising – e.g. "Highlighted promotions and new product launches with visually appealing displays to showcase our goods and offer the best possible customer experience"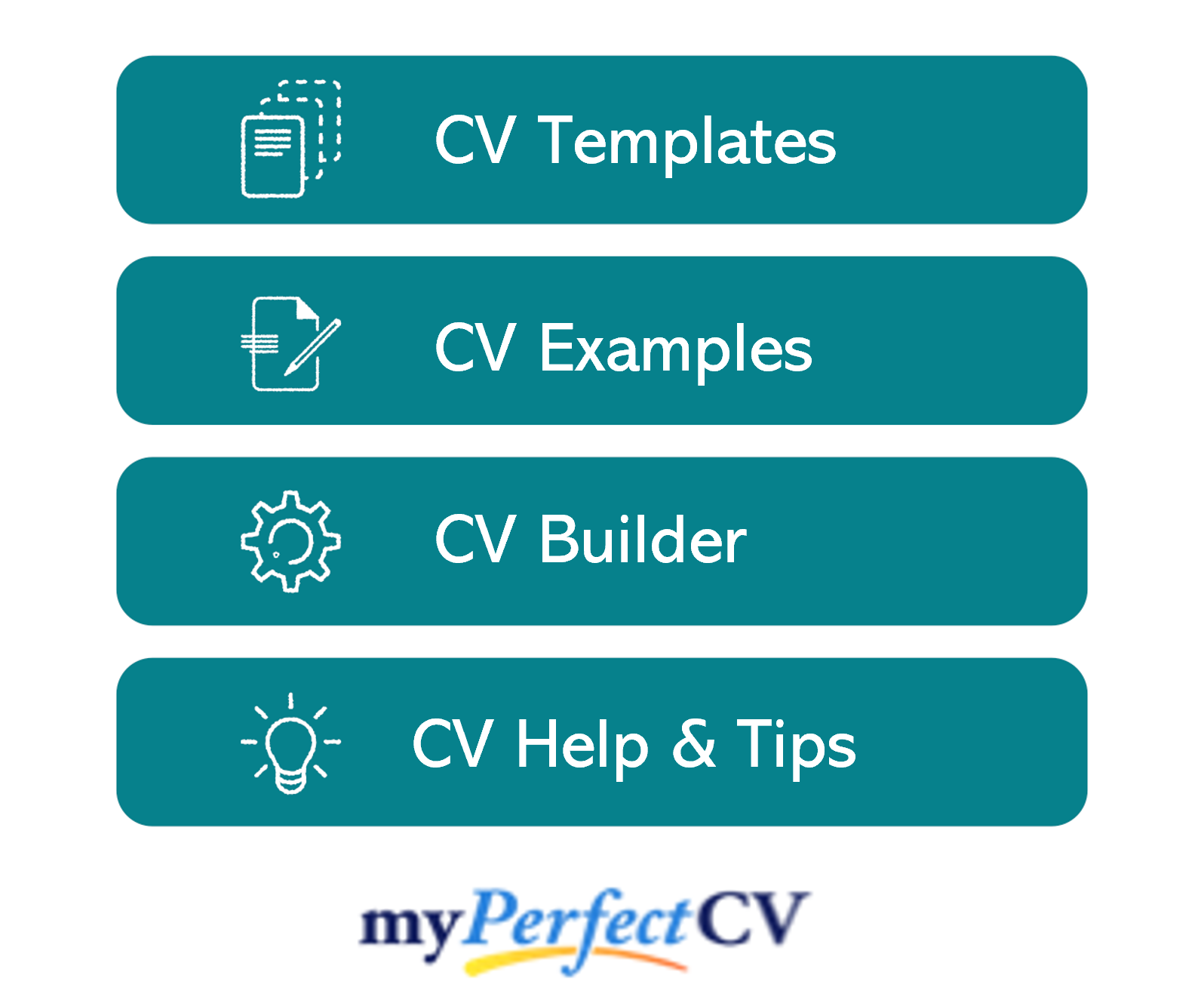 Telephone service skills

Some customer service roles require you to manage the phone whilst also being front-of-house, others are conducted entirely over the phone. With that in mind, you might wish to include skills like:
Confidence – e.g. "Acted as the first point of contact for incoming customer queries, confidently answering questions or redirecting their calls when required"
Communication – e.g. "Enthusiastic and friendly customer service representative, excellent at building rapport and positive relationships with customers over the phone
Positivity – e.g. "Named 'Employee of the Month' after receiving 7 recorded customer compliments in one month for delivering outstanding service"
Active listening – e.g. "Listened carefully to customer concerns, managing to resolve 90% of complaints or issues over the phone"
Politeness – e.g. "Handled calls from frustrated customers in a calm and polite manner, trying to resolve their complaints as quickly as possible"
Time management – e.g. "Met and exceeded monthly goals for call waiting and complaint resolution times by 25%"
Note-taking – e.g. "Took notes related to customer queries to ensure I got all the correct and most relevant information, before going back to them with a response"
Preparation – e.g. "Created my own introductory script before answering calls to ensure customers were greeted with a friendly and personal response"
Clarity – e.g. "Used clear, concise language when answering the phone, avoiding filler words and regularly checking in with the customer to ensure they understand everything I'm saying"
Attention to detail – e.g. "Paid careful attention to detail when dealing with customer queries to quickly direct their calls to the correct department, reducing call waiting time by 20%"
Soft skills

Soft skills can help you to succeed in any role, but customer service positions in particular can benefit from these transferable skills. That is why we suggest you highlight the following where relevant:
Teamwork – e.g. "Partnered with the logistics department to analyse data on preferred delivery methods, to ensure customers were being offered the delivery options they want"
Organisation – e.g. "An organised and results-driven sales executive with 7 years experience in the automotive industry, building strong customer relationships to increase sales"
Flexibility – e.g. "Introduced a new buy now, pay later scheme to offer customers more flexibility in their purchasing decisions"
Creativity – e.g. "Gathered customer feedback and took their ideas on board to create an exciting and engaging new social media campaign that achieved 43% more engagement than last year"
Delegating – e.g. "Delegated tasks to other shop assistants during busy periods to ensure that no customer was left waiting too long"
Adaptability – e.g. "Confident and adaptable customer-focused sales assistant with over 10 years of retail experience"
Leadership – e.g. "Trained and mentored 15 new members of the team to ensure they could offer great customer service that aligned with the company's high standards
Empathy – e.g. "Introduced the 'Quiet Morning Program' for customers with developmental disabilities and sensory difficulties to have their haircut in a safe and comfortable environment"
People skills – e.g. "Ensured a friendly and welcoming workplace at all times, leading to a score of 85% and above in 2 mystery shopper assessments"
Strategic thinking – e.g. "Gathering feedback and putting strategies in place to introduce new products and initiatives that tackle customer pain points and contribute to wider company goals"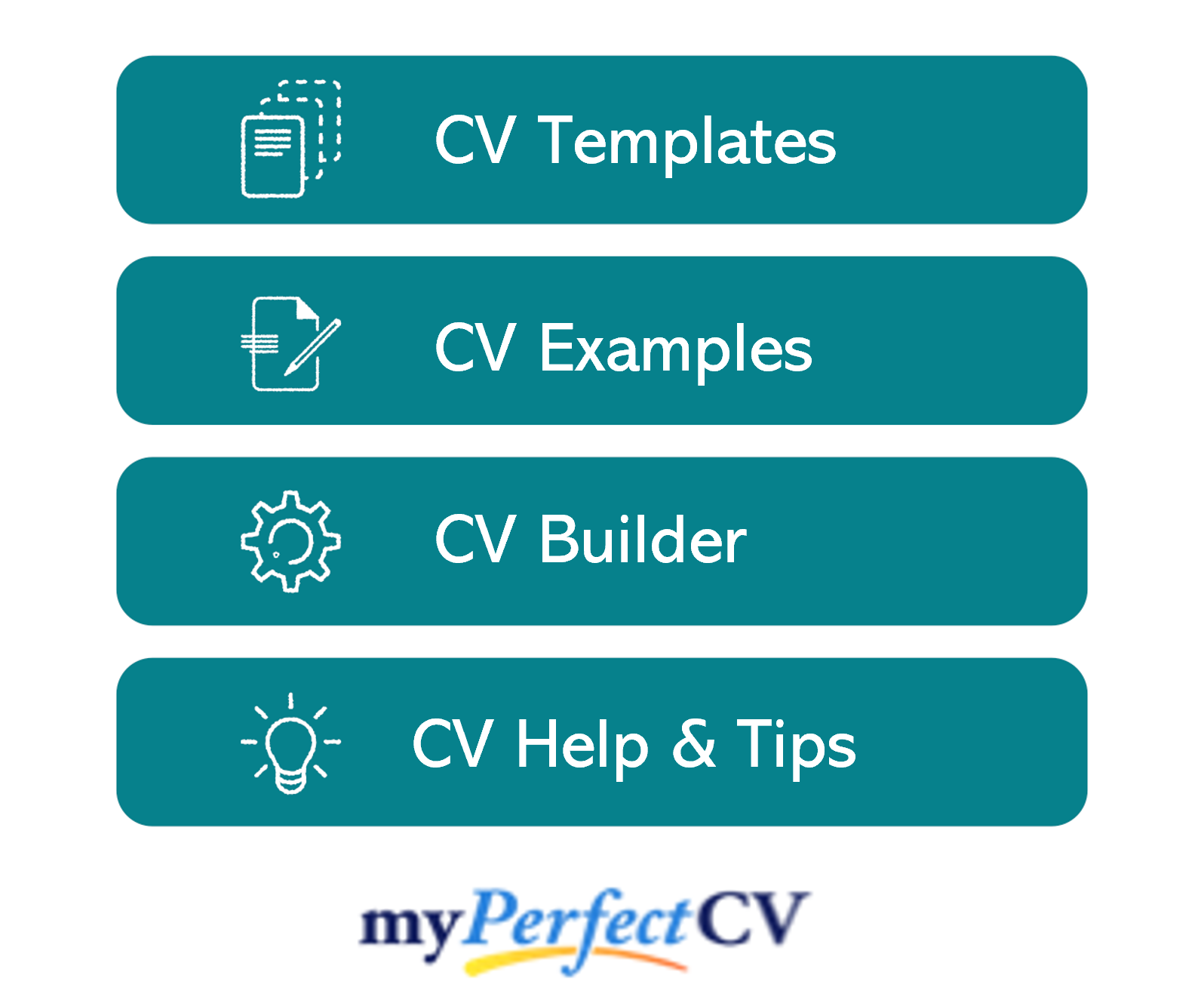 Transaction handling skills

If you want to demonstrate your ability to handle payments and transactions, here are some of the common skills you should highlight:
Managing inventory – e.g. "Ensuring there is always plenty of supplies in the stock room so customers can access the products they want, occasionally special ordering items for regular customers on request"
Efficiency – e.g. "Positive and approachable cashier with experience in busy retail environments, serving up to 40+ customers per hour at the checkout"
Cash handling – e.g. "Confidently used point-of-sales equipment to take payments and cash up at the end of the shift"
Basic maths – e.g. "Manually worked out bill totals when the POS system was down, ensuring 100% accuracy and explaining to customers what was going on"
Technical skills – e.g. "Improved efficiency and cut queuing times by strengthening my knowledge of retail operating systems and making it quicker and easier to check out"
Phone etiquette – e.g. "Took payments over the phone, ensuring accurate data entry and customer confidentiality in line with GDPR"
POS systems – e.g. "Knowledgeable sales consultant with experience in the tech industry, proficient in using mobile and static POS systems, as well as processing online payments"
Processing payments – e.g. "Paid careful attention when processing customer payments to guarantee accuracy and a seamless experience"
Competency – e.g. "Competent and friendly hotel receptionist at the luxury Scarlet Bay Resort, ready to take the next step in my hospitality career"
Supportiveness – e.g. "Supported shoppers using self-checkouts, helping them with payments and packing where required"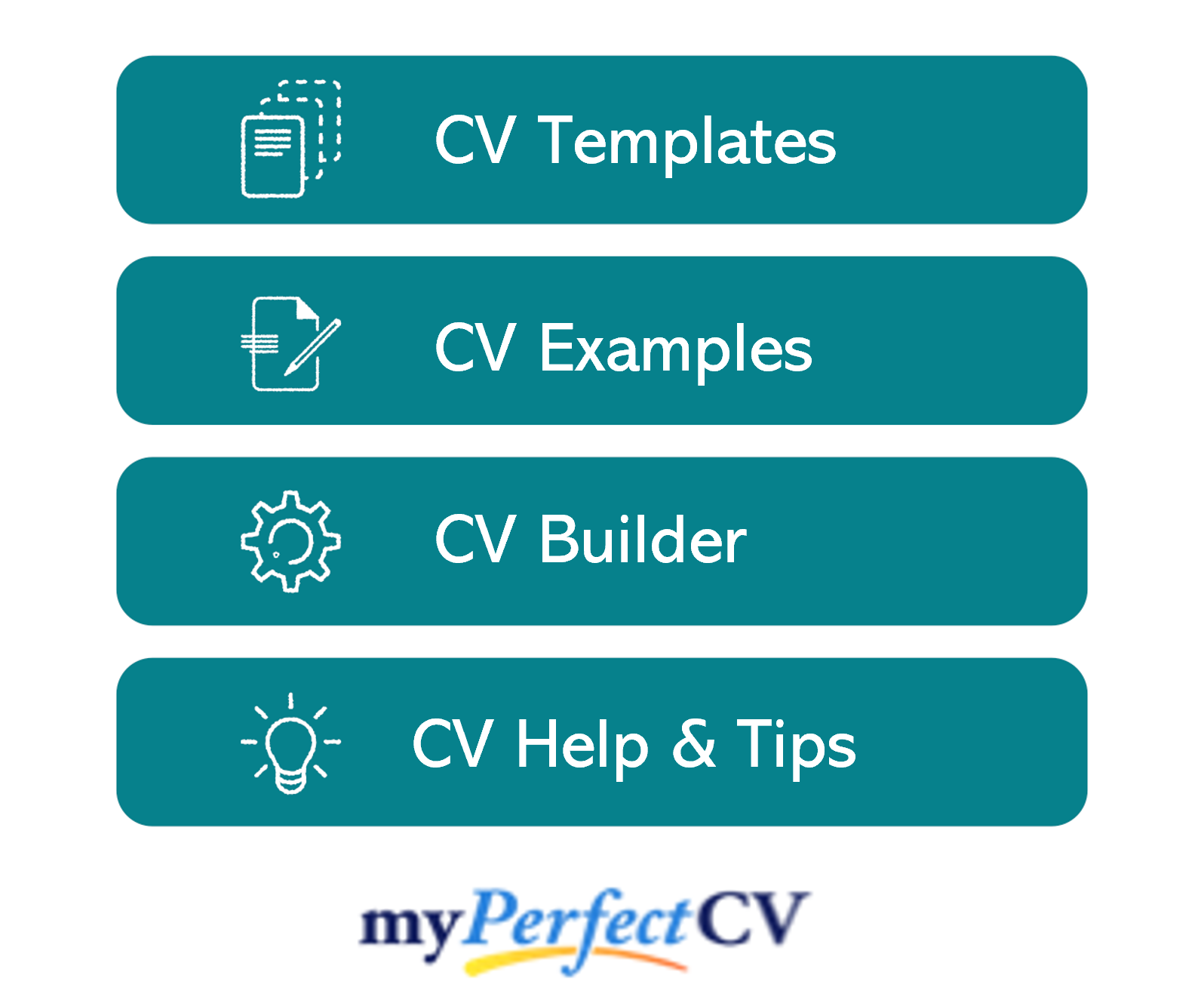 What are customer service skills?
Customer service skills are those that help you to assist customers or guests, offer advice, make sales and generally ensure that they have the best possible experience. As there are several ways you might be interacting with people on a daily basis, you need to ensure that you apply these skills in person, over the phone and online.
These skills are required for any role that involves working with the general public, but in particular, the hospitality, retail and sales industries rely on customer service.
Why are customer service skills important?
Customer service skills are important to businesses for a number of reasons. They play an important role in retaining customers, as well as attracting new ones. Not only that, good customer service can increase sales and offer exciting new marketing opportunities.
Skills like communication, empathy, problem-solving and interpersonal skills are key, and that's why employers look for these qualities and attributes in potential candidates.
How to include customer service skills on your CV
If you want to showcase your customer service skills on your CV, you have a couple of options. A core skills section is great, but it doesn't give you the opportunity to go into much detail, so we suggest you highlight your skills in your profile and work experience. Find out how to do that with our tips below.
In your CV profile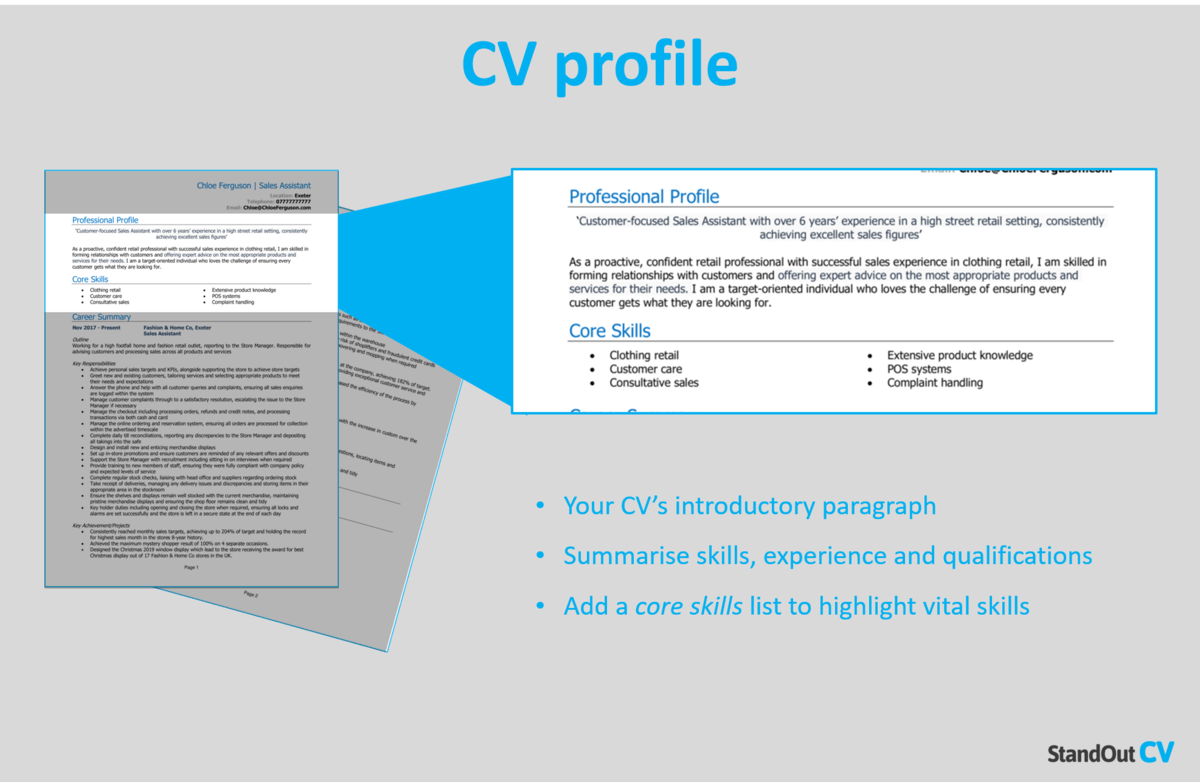 You need to start your CV off with an attention-grabbing personal profile that showcases your top skills and achievements.
You can use the job description to help you determine which customer service skills the employer cares about the most and then try to include these as we've done in some of the examples above.
If you've got any impressive customer service achievements that could give you a competitive edge, this is also your chance to shout about these.
In your jobs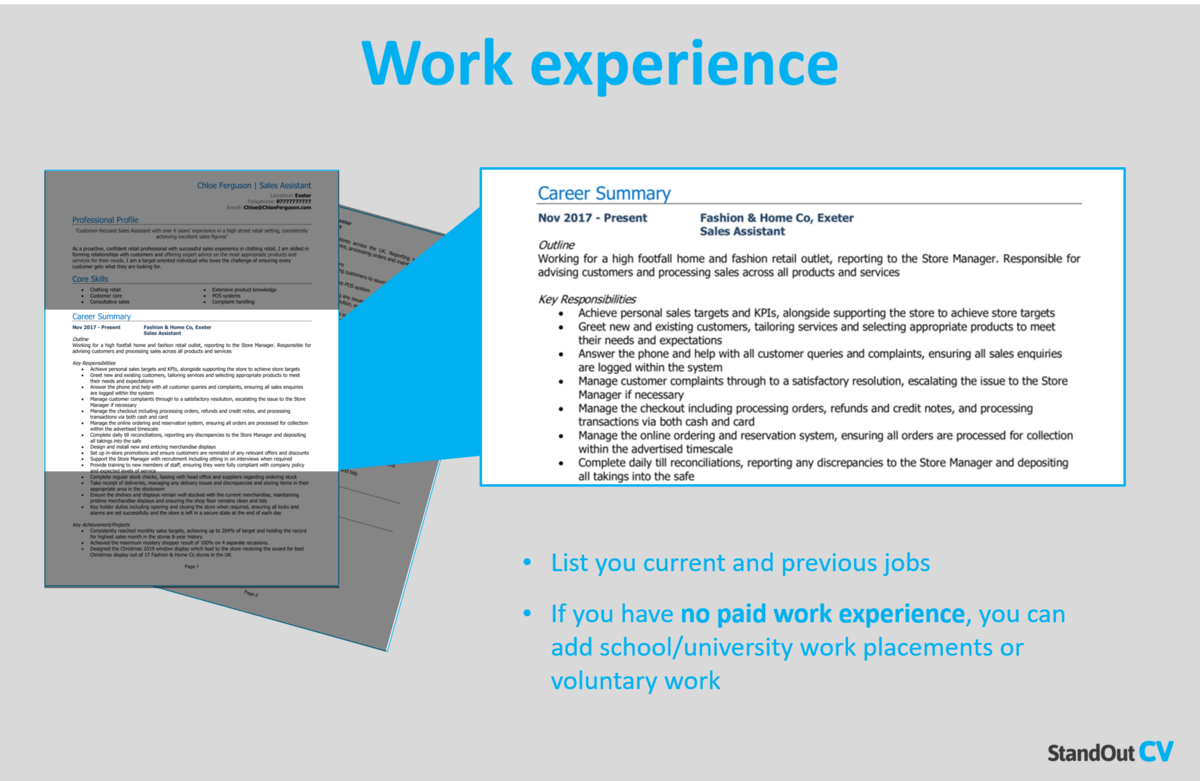 As well as your profile, your work experience section also presents you with an excellent opportunity to go into more detail about your skills and experience. Be sure to only include jobs that are recent and/or relevant to the role you're applying for. The same applies to the skills you include.
It's also a good idea to use bullet points to break out your skills and achievements. You can use facts and figures to show how you've made a difference to businesses and customers alike in your past roles.
What to avoid
Finally, let's take a look at what you should avoid doing if you hope to secure an interview.
One of the most important things you need to avoid doing is simply writing out a boring list of your daily tasks. Instead, you need to make sure you're giving details and examples to illustrate how you've used these skills before.
Not only that, but it's best to choose skills outlined in the job description, avoiding those that are very common or that you can't illustrate. But when you do outline your skills and achievements, try to avoid cliche or generic phrases that really mean nothing to the employer.