You're confident, charismatic, honest and passionate; you're everything they want in a team leader. But can you prove it?
You need to effectively showcase these skills on your application, being sure to give real examples to make your case, and we can show you how to do that.
Check out our top tips below, complete with team leader cover letter examples to guide you.

Team Leader cover letter example 1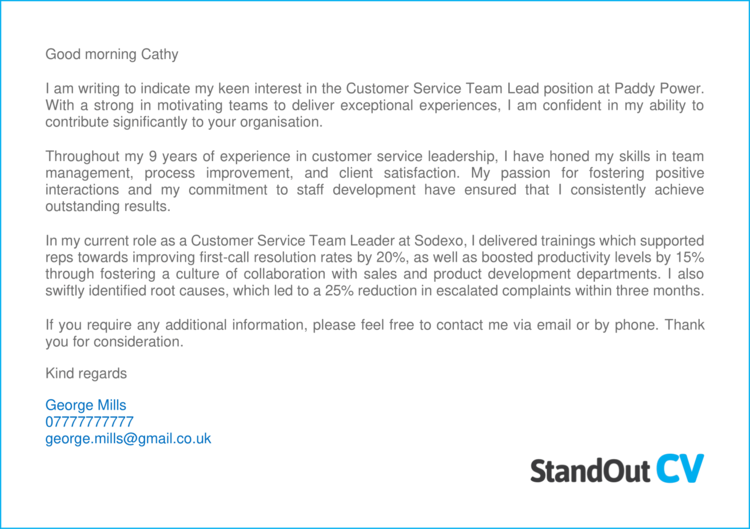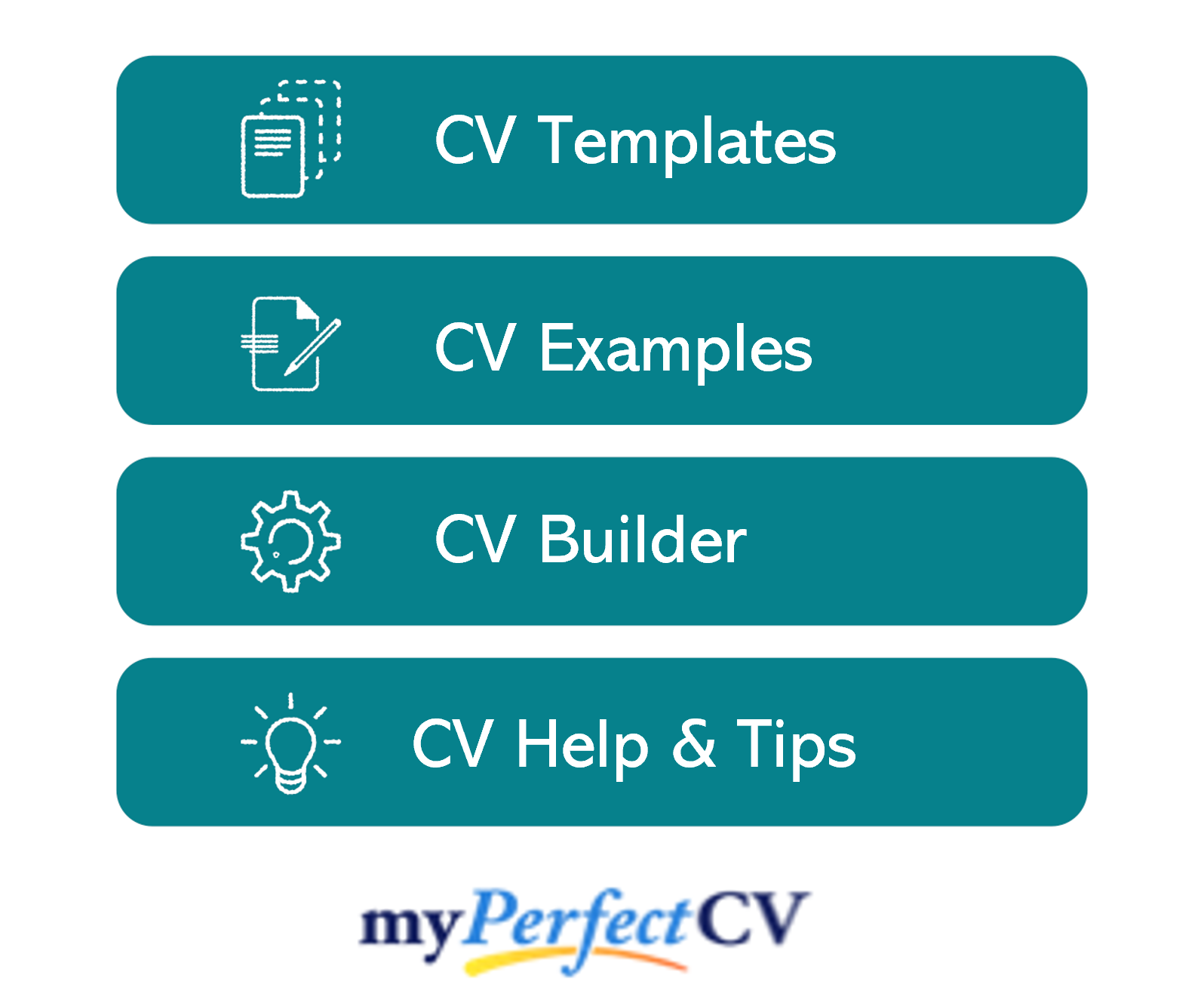 Team Leader cover letter example 2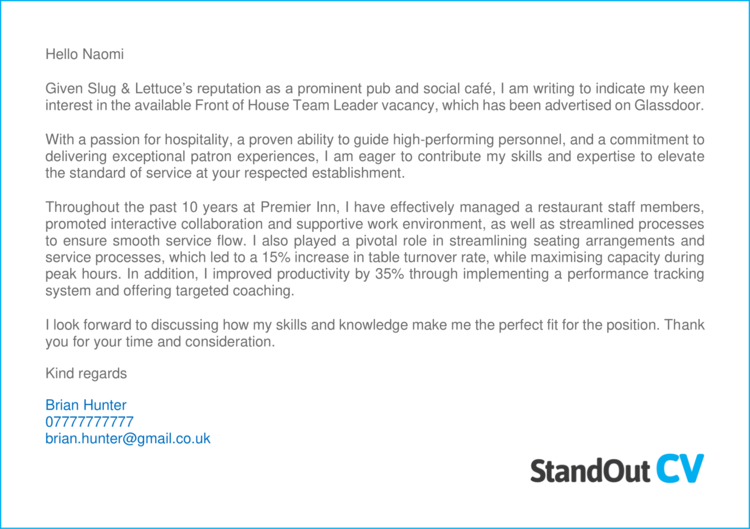 Team Leader cover letter example 3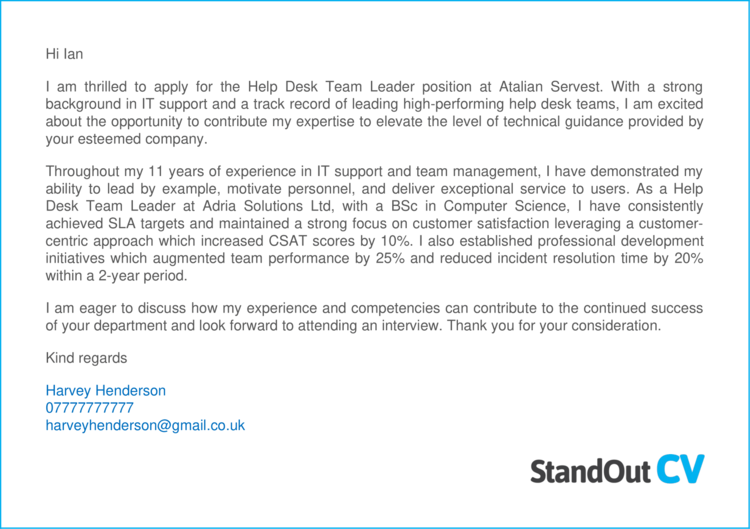 These 3 Team Leader cover letter examples should provide you with a good steer on how to write your own cover letter, and the general structure to follow.
Our simple step-by-step guide below provides some more detailed advice on how you can craft a winning cover letter for yourself, that will ensure your CV gets opened.
How to write a Team Leader cover letter
Here's a simple process to write your own interview-winning cover letter.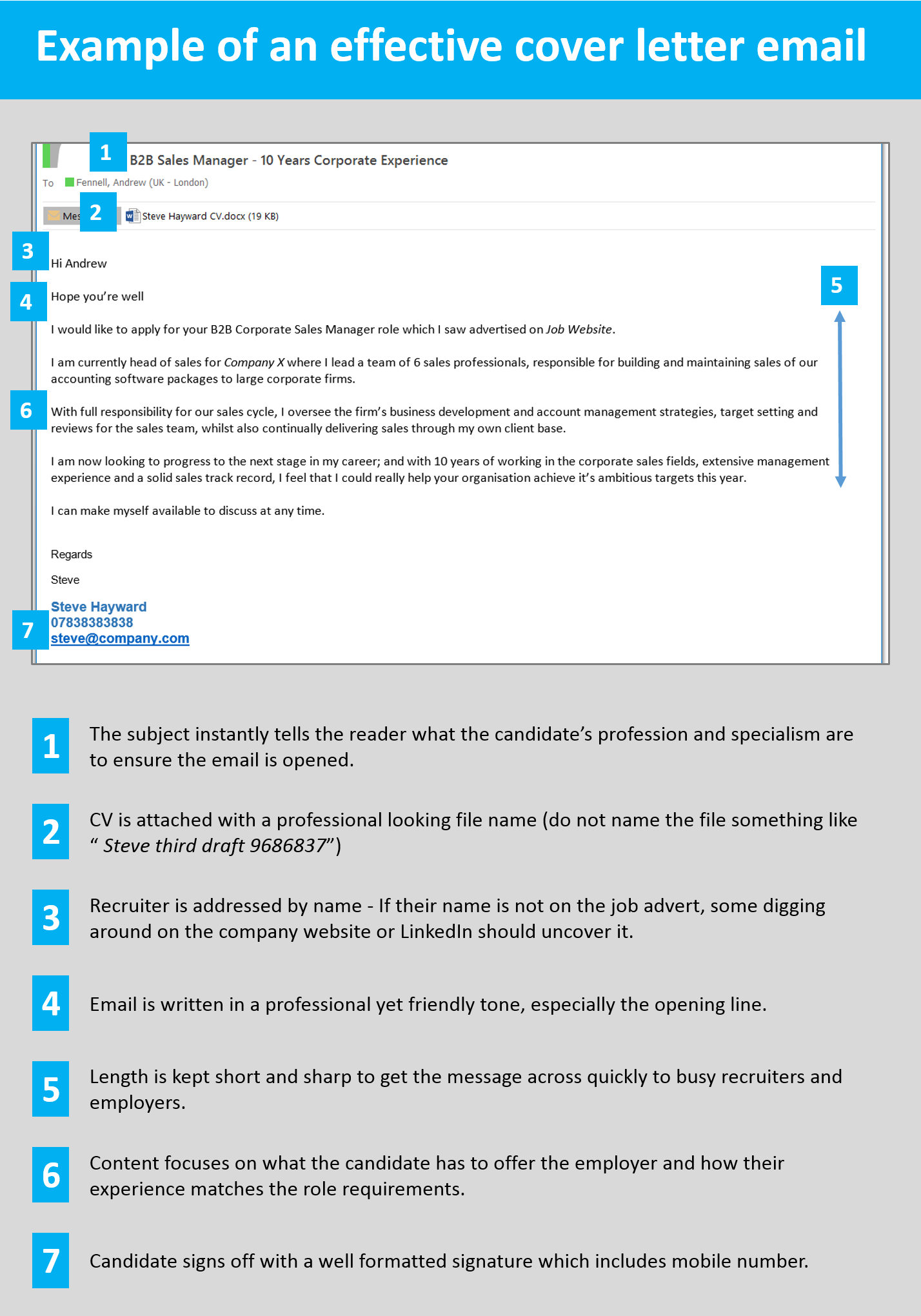 Write your cover letter in the body of an email/message
When writing your Team Leader cover letter, it's best to type the content into the body of your email (or the job site messaging system) and not to attach the cover letter as a separate document.
This ensures that your cover letter gets seen as soon as a recruiter or employer opens your message.
If you attach the cover letter as a document, you're making the reader go through an unnecessary step of opening the document before reading it.
If it's in the body of the message itself, it will be seen instantly, which hugely increases the chances of it being read.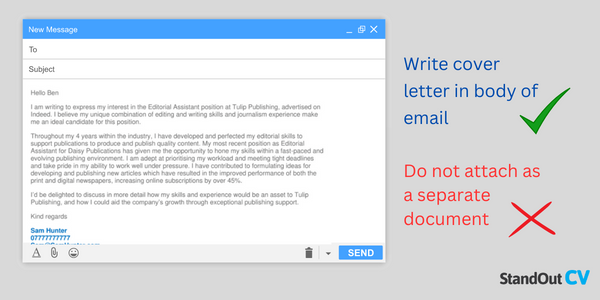 Start with a friendly greeting

Start you cover letter with a greeting that is professional but friendly.
This will build rapport with the recruiter whilst showing your professionalism.
Hi, hope you're well
Hi [insert recruiter name]
Hi [insert department/team name]
Avoid overly formal greetings like "Dear sir/madam" unless applying to very traditional companies.
How to find the contact's name?
Addressing the recruitment contact by name is an excellent way to start building a strong relationship. If it is not listed in the job advert, try these methods to find it.
Check out the company website and look at their About page. If you see a hiring manager, HR person or internal recruiter, use their name. You could also try to figure out who would be your manager in the role and use their name.
Head to LinkedIn, search for the company and scan through the list of employees. Most professionals are on LinkedIn these days, so this is a good bet.
Identify the role you are applying for
Now that you have warmed the recruiter up with a friendly greeting, firstly you need to let them know which role you are applying for.
Sometimes a recruitment consultant will be juggling 10 or 10 vacancies, so it's important to specify which one you are applying to.
Give us much detail as possible (team/department, role title etc.) and paste in the reference number if you have one.
Here are some examples you can use.
I am interested in applying for the role of Team Leader with your company.
I would like to apply for the role of Sales assistant (Ref: 40f57393)
I would like to express my interest in the customer service vacancy within your retail department
I saw your advert for an IT project manager on Reed and would like to apply for the role.
Highlight your suitability
The sole objective of your cover letter is to motivate recruiters into to opening your CV. And you achieve this by quickly explaining your suitability to the roles you are applying for.
Take a look at the job descriptions you are applying to, and make note of the most important skills and qualifications being asked for.
Then, when crafting your cover letter, make your suitability the central focus.
Explain why you are the best qualified candidate, and why you are so well suited to carry out the job.
This will give recruiters all the encouragement they need to open your CV and consider you for the job.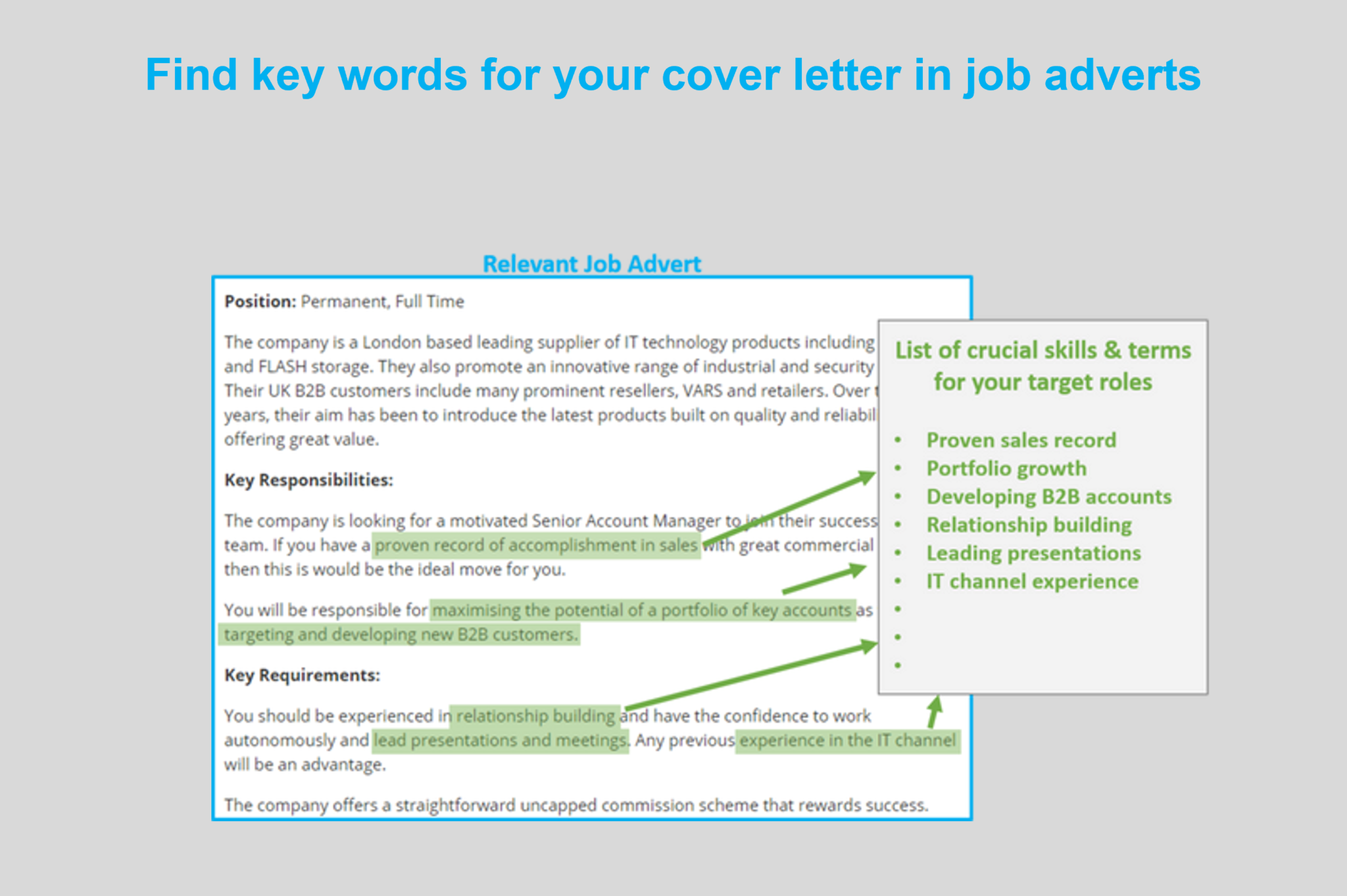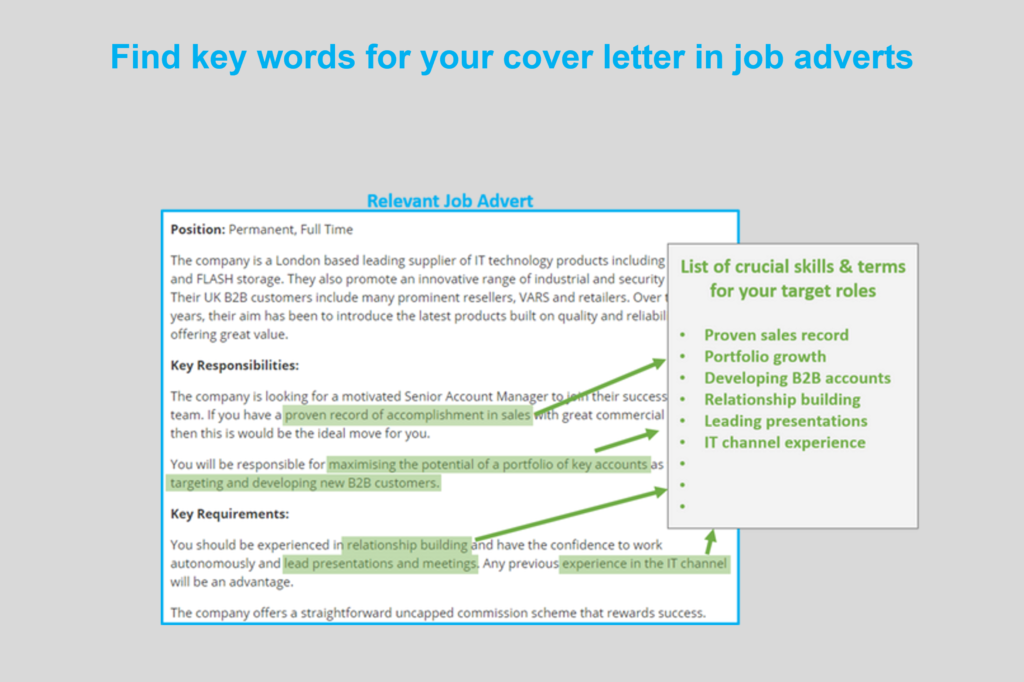 Keep it short and sharp
It is best to keep your cover letter brief if you want to ensure you hold the attention of busy recruiters and hiring managers. A lengthy cover letter will probably not get read in full, so keep yours to around 3-6 sentences and save the real detail for your CV.
Remember the purpose of your cover letter is to quickly get recruiters to notice you and encourage them to open your CV, so it only needs to include the highlights of your experience.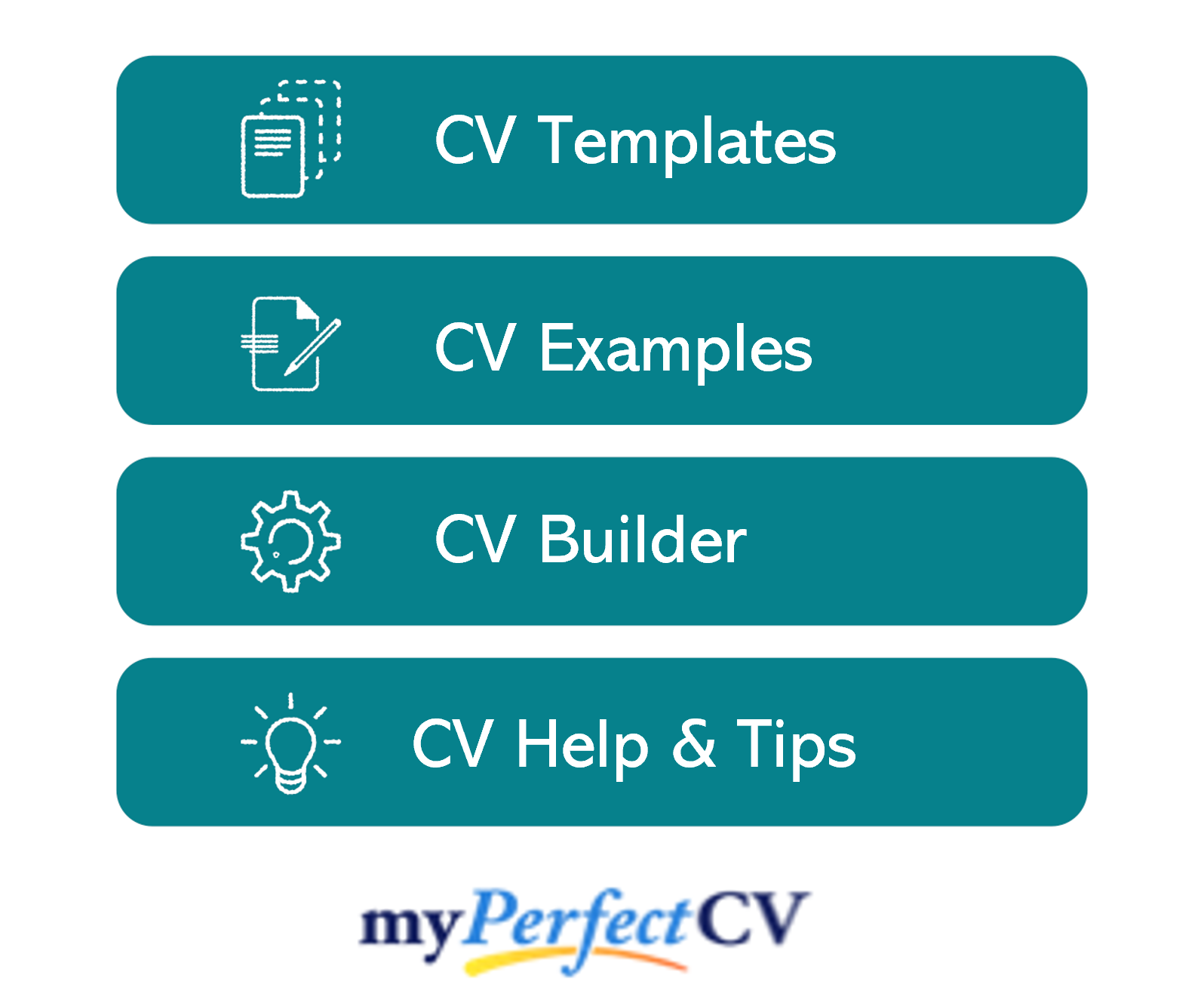 Sign off professionally
To round of your cover letter, add a professional signature to the bottom, giving recruiters your vital contact information.
This not only gives various means of contacting you, it also looks really professional and shows that you know how to communicate in the workplace.
Include the following points;
A friendly sign off – e.g. "Warm regards"
Your full name
Phone number (one you can answer quickly)
Email address
Optional
Profession title
Professional social network – e.g. LinkedIn
Here is an example signature;
Warm regards,
Gerald Baker
Senior Accountant
07887500404
Gbaker213@hotmail.com
LinkedIn
Quick tip: To save yourself from having to write your signature every time you send a job application email, you can save it within your email drafts, or on a separate document that you could copy in.

What to include in your Team Leader cover letter
Here's what kind of content you should include in your Team Leader cover letter…
The exact info will obviously depend on your industry and experience level, but these are the essentials.
Your relevant experience – Where have you worked and what type of jobs have you held?
Your qualifications – Let recruiters know about your highest level of qualification to show them you have the credentials for the job.
The impact you have made – Show how your actions have made a positive impact on previous employers; perhaps you've saved them money or helped them to acquire new customers?
Your reasons for moving – Hiring managers will want to know why you are leaving your current or previous role, so give them a brief explanation.
Your availability – When can you start a new job? Recruiters will want to know how soon they can get you on board.
Don't forget to tailor these points to the requirements of the job advert for best results.
Team Leader cover letter templates
Copy and paste these Team Leader cover letter templates to get a head start on your own.
Template 1
Good morning, Cathy
I am writing to indicate my keen interest in the Customer Service Team Lead position at Paddy Power. With a strong in motivating teams to deliver exceptional experiences, I am confident in my ability to contribute significantly to your organisation.
Throughout my 9 years of experience in customer service leadership, I have honed my skills in team management, process improvement, and client satisfaction. My passion for fostering positive interactions and my commitment to staff development have ensured that I consistently achieve outstanding results.
In my current role as a Customer Service Team Leader at Sodexo, I delivered trainings which supported reps towards improving first-call resolution rates by 20%, as well as boosted productivity levels by 15% through fostering a culture of collaboration with sales and product development departments. I also swiftly identified root causes, which led to a 25% reduction in escalated complaints within three months.
If you require any additional information, please feel free to contact me via email or by phone. Thank you for consideration.
Kind regards
George Mills
Template 2
Hello Naomi
Given Slug & Lettuce's reputation as a prominent pub and social café, I am writing to indicate my keen interest in the available Front of House Team Leader vacancy, which has been advertised on Glassdoor.
With a passion for hospitality, a proven ability to guide high-performing personnel, and a commitment to delivering exceptional patron experiences, I am eager to contribute my skills and expertise to elevate the standard of service at your respected establishment.
Throughout the past 10 years at Premier Inn, I have effectively managed restaurant staff members, promoted interactive collaboration and supportive work environment, as well as streamlined processes to ensure smooth service flow. I also played a pivotal role in streamlining seating arrangements and service processes, which led to a 15% increase in table turnover rate, while maximising capacity during peak hours. In addition, I improved productivity by 35% through implementing a performance tracking system and offering targeted coaching.
I look forward to discussing how my skills and knowledge make me the perfect fit for the position. Thank you for your time and consideration.
Kind regards
Brian Hunter
Template 3
Hi Ian
I am thrilled to apply for the Help Desk Team Leader position at Atalian Servest. With a strong background in IT support and a track record of leading high-performing help desk teams, I am excited about the opportunity to contribute my expertise to elevate the level of technical guidance provided by your esteemed company.
Throughout my 11 years of experience in IT support and team management, I have demonstrated my ability to lead by example, motivate personnel, and deliver exceptional service to users. As a Help Desk Team Leader at Adria Solutions Ltd, with a BSc in Computer Science, I have consistently achieved SLA targets and maintained a strong focus on customer satisfaction leveraging a customer centric approach which increased CSAT scores by 10%. I also established professional development initiatives which augmented team performance by 25% and reduced incident resolution time by 20% within a 2-year period.
I am eager to discuss how my experience and competencies can contribute to the continued success of your department and look forward to attending an interview. Thank you for your consideration.
Kind regards
Harvey Henderson
Writing an impressive cover letter is a crucial step in landing a Team Leader job, so taking the time to perfect it is well worth while.
By following the tips and examples above you will be able to create an eye-catching cover letter that will wow recruiters and ensure your CV gets read – leading to more job interviews for you.
Good luck with your job search!