As the highest postgraduate qualification you can achieve, it's no wonder that most PhD programs require a cover letter as part of the application process.
So, if you're hoping to complete your doctorate, you need to brush up on your writing skills and prove why you deserve a place in the program.
To help you do that, we've put together this comprehensive guide, complete with PhD cover letter examples to support your application.

PHD Application cover letter example 1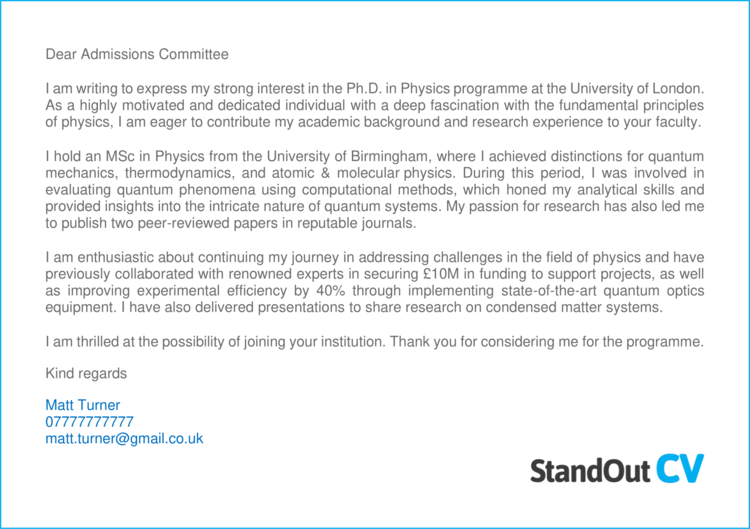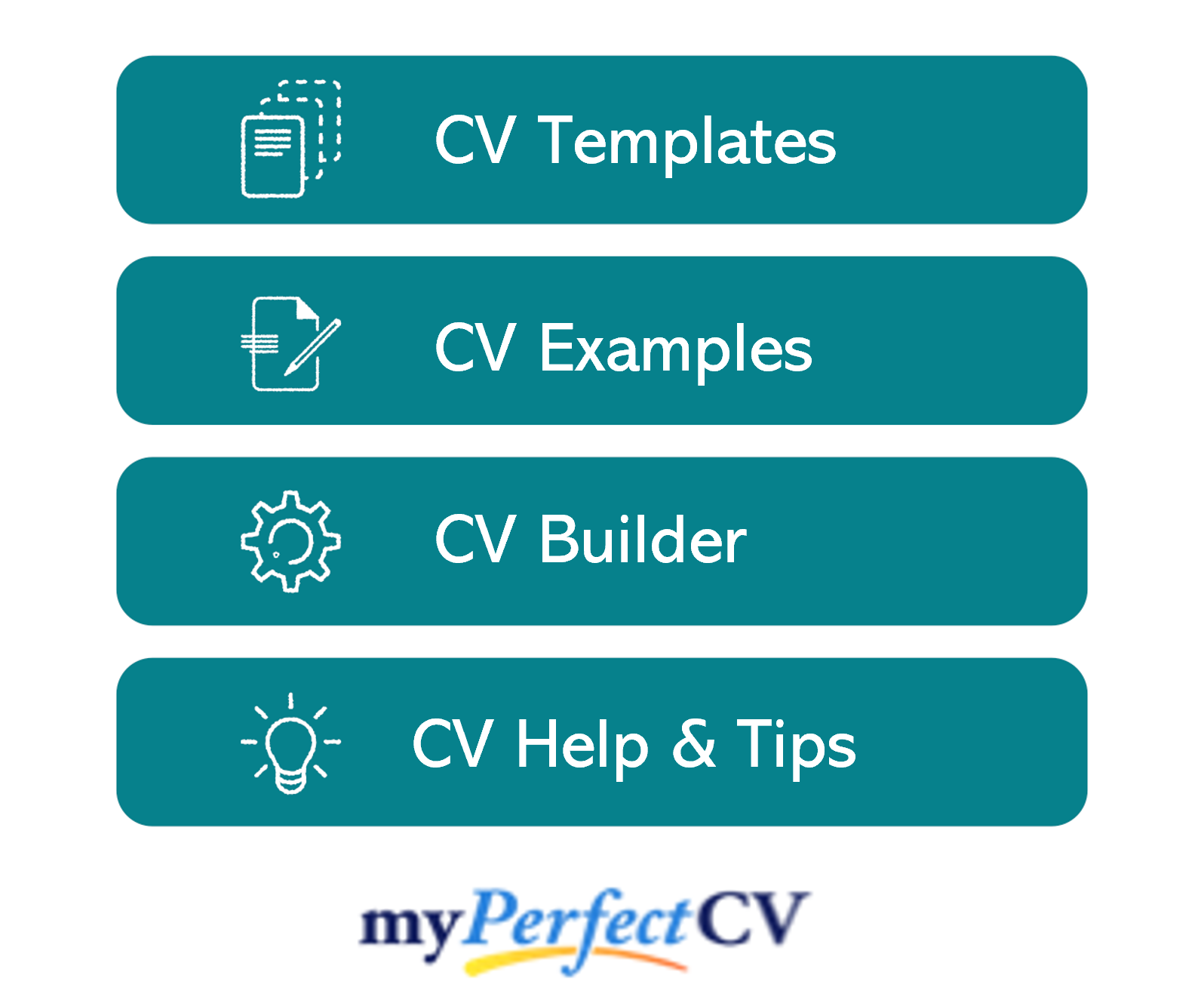 PHD Application cover letter example 2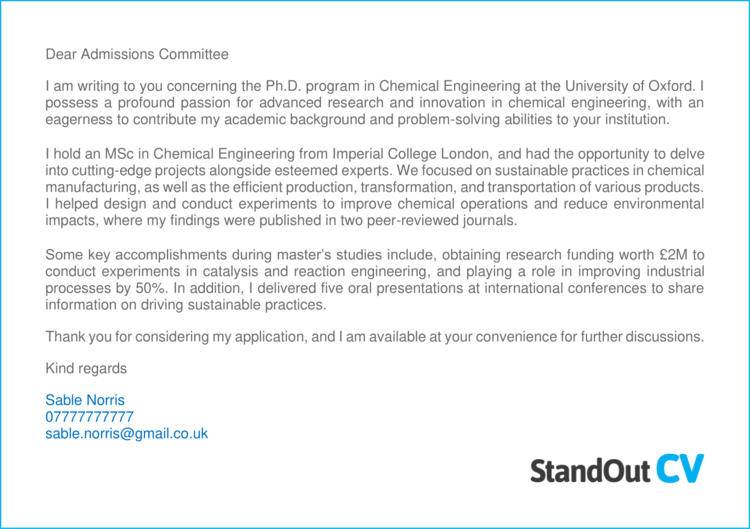 PHD Application cover letter example 3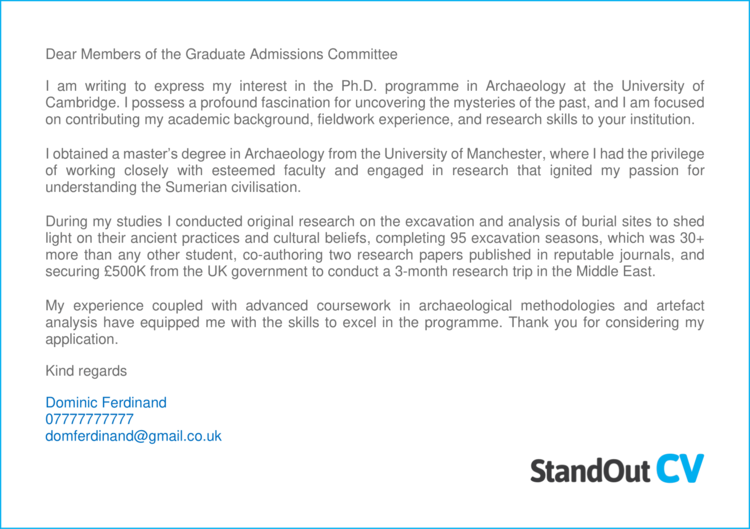 The example cover letters here should give you a good general idea on how your PHD Application cover letter should be formatted and written.
The rest of this guide gives more specific guidance on how to create your own cover letter in this format, and even includes some templates you can copy and paste.
How to write a PHD Application cover letter
A simple step-by-step guide to writing your very own winning cover letter.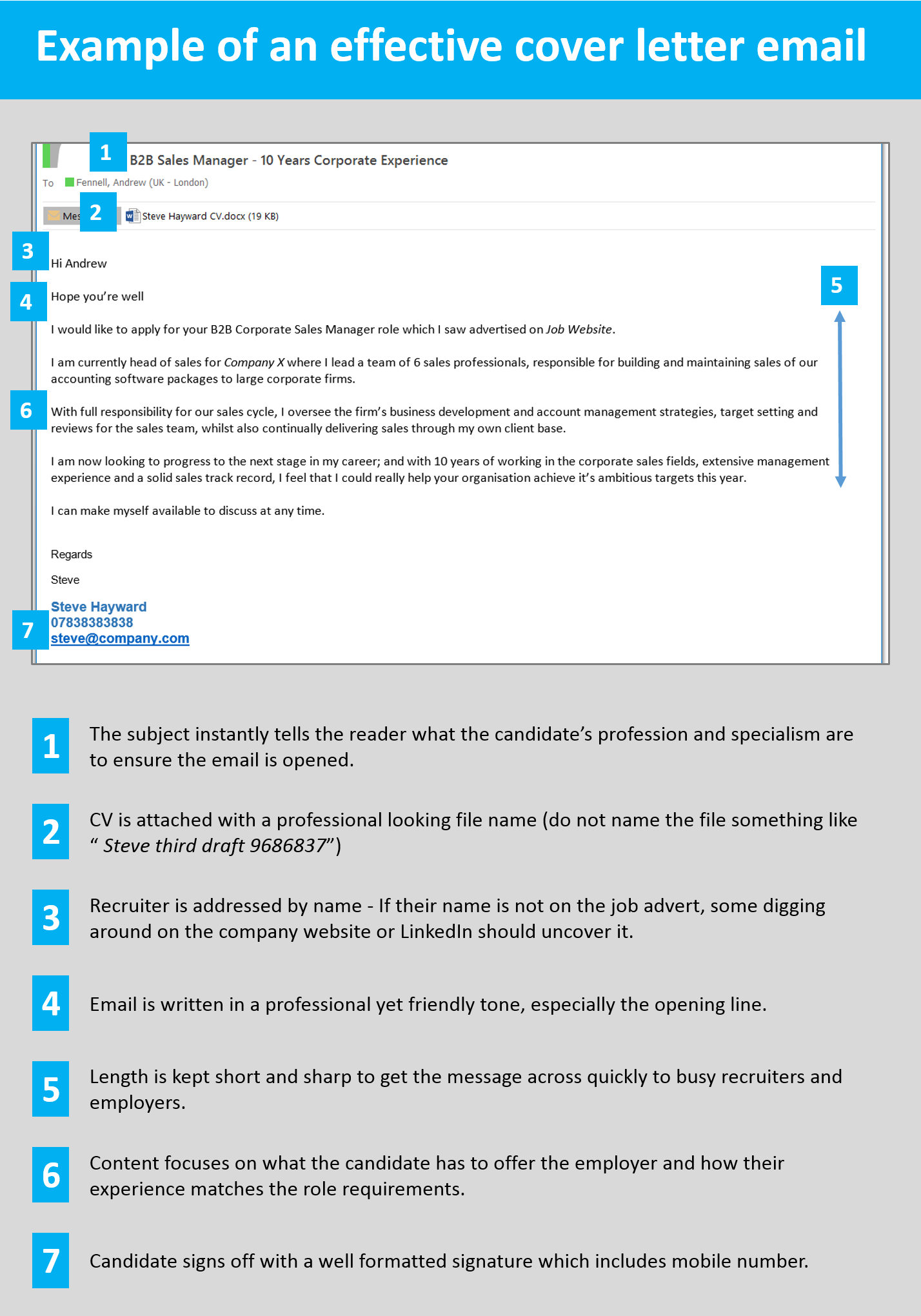 Write your cover letter in the body of an email/message
When writing your PHD Application cover letter, it's best to type the content into the body of your email (or the job site messaging system) and not to attach the cover letter as a separate document.
This ensures that your cover letter gets seen as soon as a recruiter or employer opens your message.
If you attach the cover letter as a document, you're making the reader go through an unnecessary step of opening the document before reading it.
If it's in the body of the message itself, it will be seen instantly, which hugely increases the chances of it being read.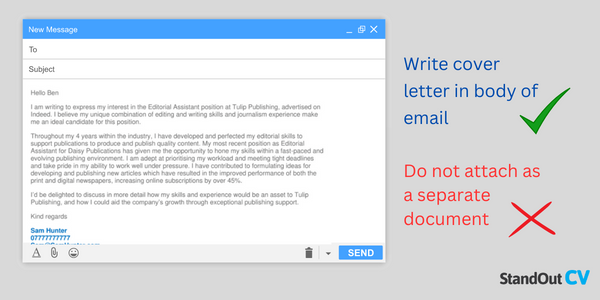 Start with a friendly greeting

Start you cover letter with a greeting that is professional but friendly.
This will build rapport with the recruiter whilst showing your professionalism.
Hi, hope you're well
Hi [insert recruiter name]
Hi [insert department/team name]
Avoid overly formal greetings like "Dear sir/madam" unless applying to very traditional companies.
How to find the contact's name?
Addressing the recruitment contact by name is an excellent way to start building a strong relationship. If it is not listed in the job advert, try these methods to find it.
Check out the company website and look at their About page. If you see a hiring manager, HR person or internal recruiter, use their name. You could also try to figure out who would be your manager in the role and use their name.
Head to LinkedIn, search for the company and scan through the list of employees. Most professionals are on LinkedIn these days, so this is a good bet.
Identify the role you are applying for
Once you've opened up the cover letter with a warm greeting to start building a relationship, it is time to identify which role you want to apply for.
Recruiters are often managing multiple vacancies, so you need to ensure you apply to the correct one.
Be very specific and use a reference number if you can find one.
I am interested in applying for the position of *specialist field PHD Applicant* with your company.
I would like to apply for the role of Sales assistant (Ref: 406f57393)
I would like to express my interest in the customer service vacancy within your retail department
I saw your advert for a junior project manager on Reed and would like to apply for the role.
Highlight your suitability
The main purpose of your cover letter is to excite recruiters and make them eager to open your CV. And you achieve this by quickly demonstrating your suitability to the job you are applying for.
Take a look at the job adverts you are applying for, and make note of the most important skills being asked for.
Then, when you write your cover letter, make your suitability the focal point.
Explain how you meet the candidate requirements fully, and why you are so well suited to carry out the job.
This will give recruiters all the encouragement they need to open your CV and consider your application.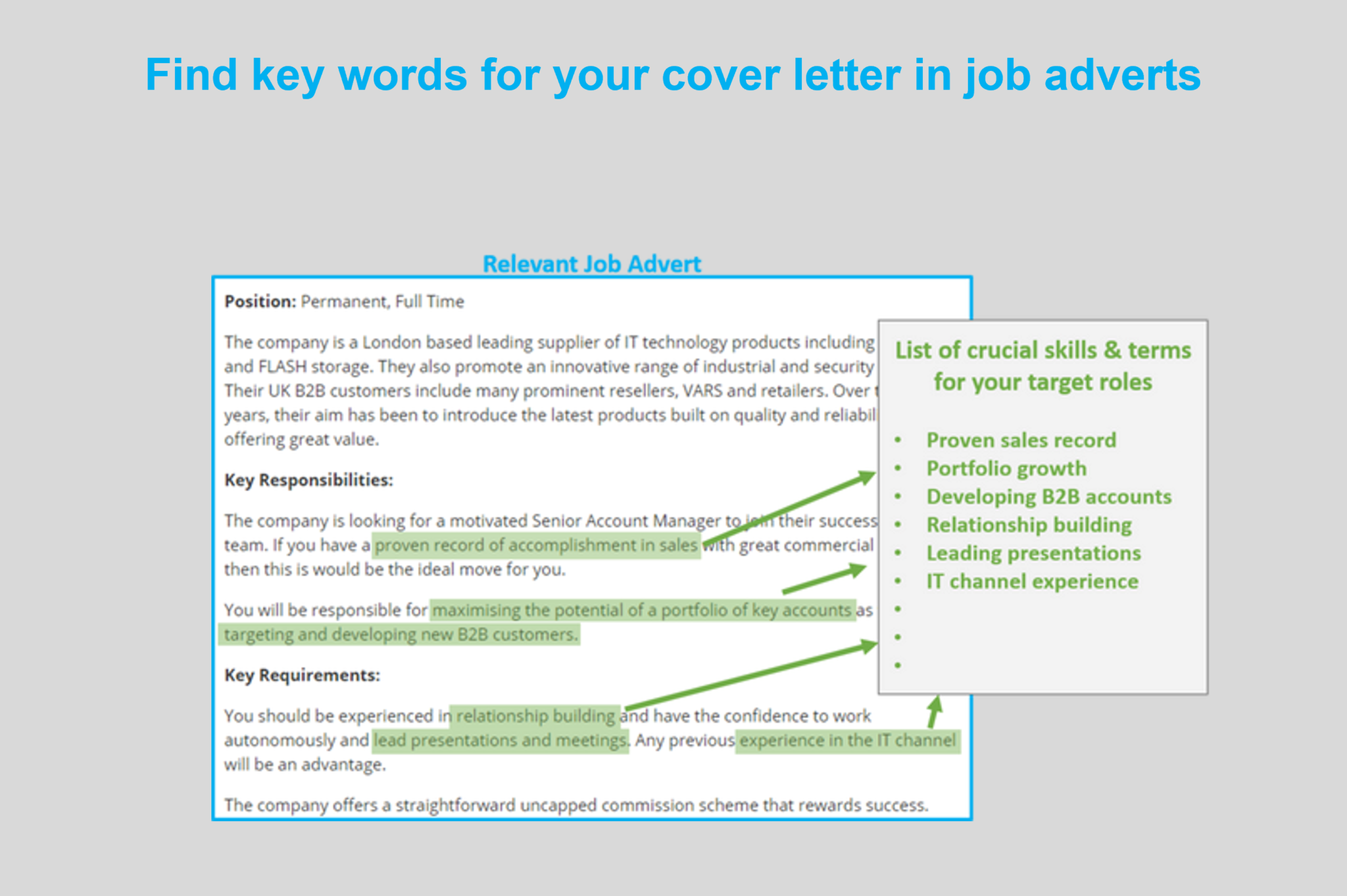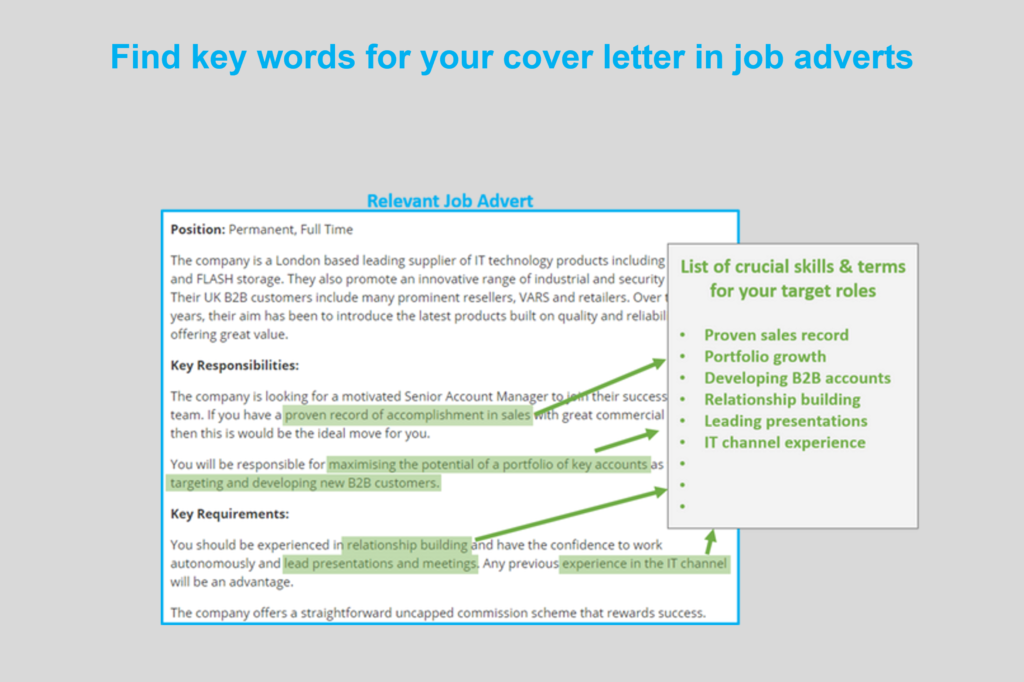 Keep it short and sharp
A good cover letter is short and sharp, getting to the point quickly with just enough information to grab the attention of recruiters.
Ideally your cover letter should be around 4-8 sentences long – anything longer will risk losing the attention of time-strapped recruiters and hiring managers.
Essentially you need to include just enough information to persuade the reader to open up your CV, where the in-depth details will sit.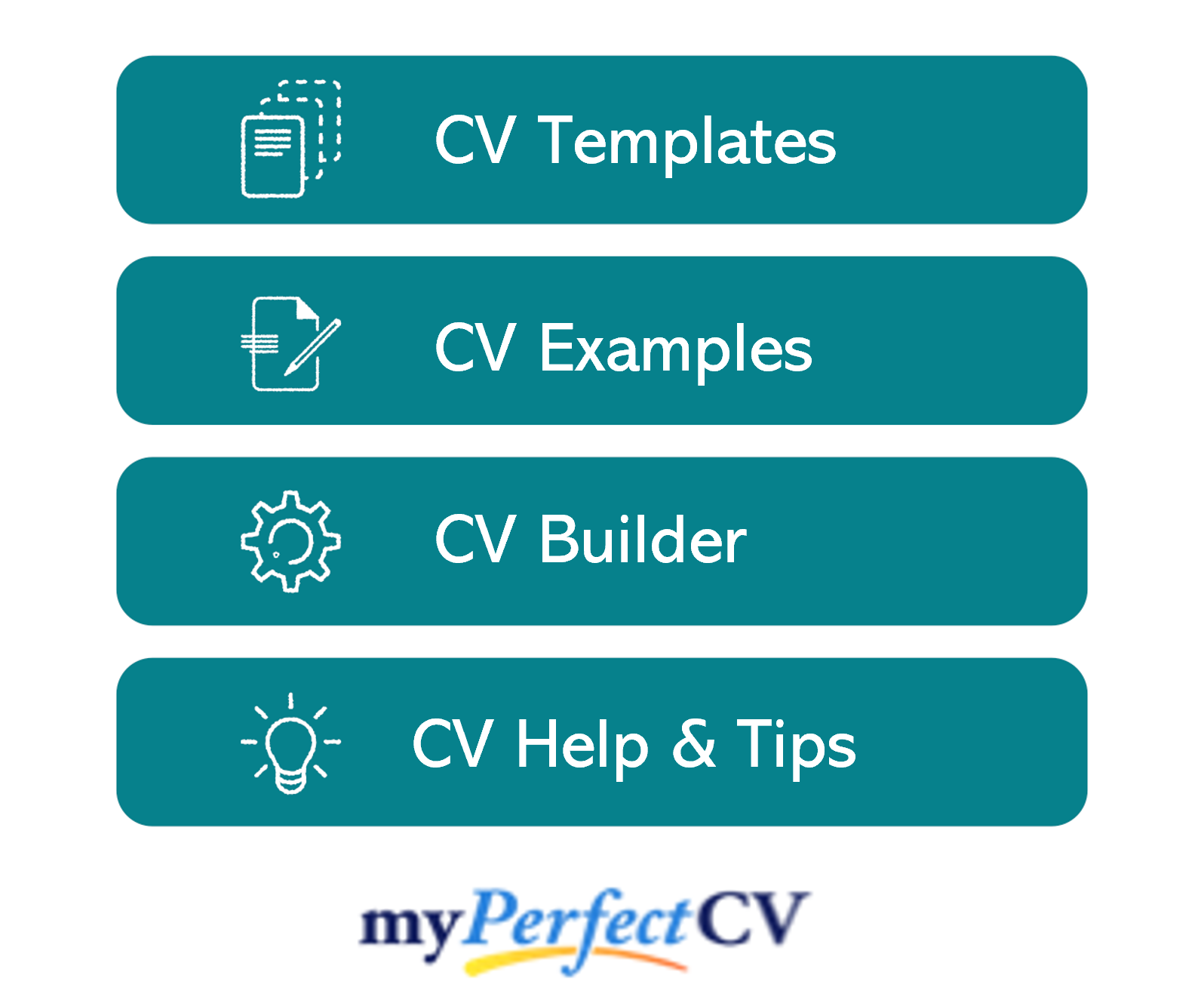 Sign off professionally
To round of your CV, you should sign off with a professional signature.
This will give your cover letter a slick appearance and also give the recruiter all of the necessary contact information they need to get in touch with you.
The information to add should include:
A friendly sign off – e.g. "Kindest regards"
Your full name
Phone number (one you can answer quickly)
Email address
Optional
Profession title
Professional social network –  e.g. LinkedIn
Here is an example signature;
Warm regards,
Jill North
IT Project Manager
078837437373
Jill@hotmail.com
LinkedIn
Quick tip: To save yourself from having to write your signature every time you send a job application, you can save it within your email drafts, or on a separate documents that you could copy in.

What to include in your PHD Application cover letter
Here's what kind of content you should include in your PHD Application cover letter…
The exact info will obviously depend on your industry and experience level, but these are the essentials.
Your relevant experience – Where have you worked and what type of jobs have you held?
Your qualifications – Let recruiters know about your highest level of qualification to show them you have the credentials for the job.
The impact you have made – Show how your actions have made a positive impact on previous employers; perhaps you've saved them money or helped them to acquire new customers?
Your reasons for moving – Hiring managers will want to know why you are leaving your current or previous role, so give them a brief explanation.
Your availability – When can you start a new job? Recruiters will want to know how soon they can get you on board.
Don't forget to tailor these points to the requirements of the job advert for best results.
PHD Application cover letter templates
Copy and paste these PHD Application cover letter templates to get a head start on your own.
Template 1
Dear Admissions Committee
I am writing to express my strong interest in the Ph.D. in Physics programme at the University of London. As a highly motivated and dedicated individual with a deep fascination with the fundamental principles of physics, I am eager to contribute my academic background and research experience to your faculty.
I hold an MSc in Physics from the University of Birmingham, where I achieved distinctions for quantum mechanics, thermodynamics, and atomic & molecular physics. During this period, I was involved in evaluating quantum phenomena using computational methods, which honed my analytical skills and provided insights into the intricate nature of quantum systems. My passion for research has also led me to publish two peer-reviewed papers in reputable journals.
I am enthusiastic about continuing my journey in addressing challenges in the field of physics and have previously collaborated with renowned experts in securing £10M in funding to support projects, as well as improving experimental efficiency by 40% through implementing state-of-the-art quantum optics equipment. I have also delivered presentations to share research on condensed matter systems.
I am thrilled at the possibility of joining your institution. Thank you for considering me for the programme.
Kind regards
Matt Turner
Template 2
Dear Admissions Committee
I am writing to you concerning the Ph.D. program in Chemical Engineering at the University of Oxford. I possess a profound passion for advanced research and innovation in chemical engineering, with an eagerness to contribute my academic background and problem-solving abilities to your institution.
I hold an MSc in Chemical Engineering from Imperial College London and had the opportunity to delve into cutting-edge projects alongside esteemed experts. We focused on sustainable practices in chemical manufacturing, as well as the efficient production, transformation, and transportation of various products. I helped design and conduct experiments to improve chemical operations and reduce environmental impacts, where my findings were published in two peer-reviewed journals.
Some key accomplishments during master's studies include, obtaining research funding worth £2M to conduct experiments in catalysis and reaction engineering, and playing a role in improving industrial processes by 50%. In addition, I delivered five oral presentations at international conferences to share information on driving sustainable practices.
Thank you for considering my application, and I am available at your convenience for further discussions.
Kind regards
Sable Norris
Template 3
Dear Members of the Graduate Admissions Committee
I am writing to express my interest in the Ph.D. programme in Archaeology at the University of Cambridge. I possess a profound fascination for uncovering the mysteries of the past, and I am focused on contributing my academic background, fieldwork experience, and research skills to your institution.
I obtained a master's degree in Archaeology from the University of Manchester, where I had the privilege of working closely with esteemed faculty and engaged in research that ignited my passion for understanding the Sumerian civilisation.
During my studies I conducted original research on the excavation and analysis of burial sites to shed light on their ancient practices and cultural beliefs, completing 95 excavation seasons, which was 30+ more than any other student, co-authoring two research papers published in reputable journals, and securing £500K from the UK government to conduct a 3-month research trip in the Middle East.
My experience coupled with advanced coursework in archaeological methodologies and artefact analysis have equipped me with the skills to excel in the programme. Thank you for considering my application.
Kind regards
Dominic Ferdinand
Writing an impressive cover letter is a crucial step in landing a place on a PHD, so taking the time to perfect it is well worth while.
By following the tips and examples above you will be able to create an eye-catching cover letter that will wow recruiters and ensure your CV gets read – leading to more job interviews for you.
Good luck with your job search!