Is your resume missing some key components? Then we can help you to fix it.
If you can offer technical help and repair services, your skills could be in high demand right now. Providing you can effectively showcase your skills to the recruiter, that is.
To do this, make good use of our detailed writing guide and service technician resume example below.
Contents
| | |
| --- | --- |
| How to write a Service Technician resume | |

Service Technician Resume Example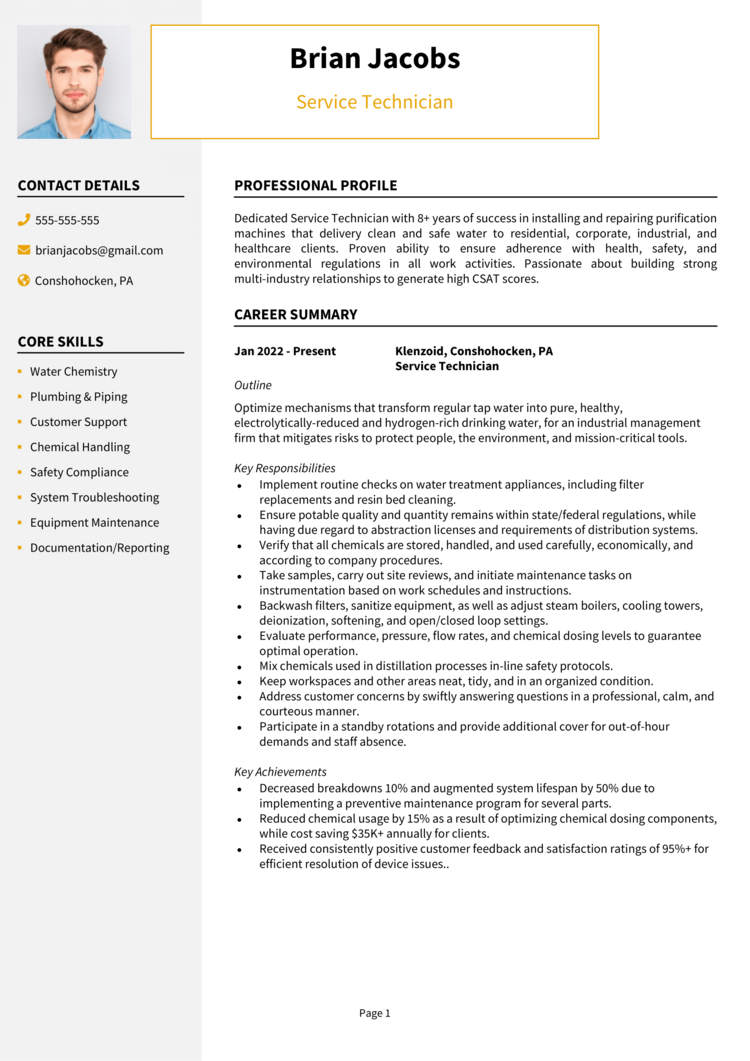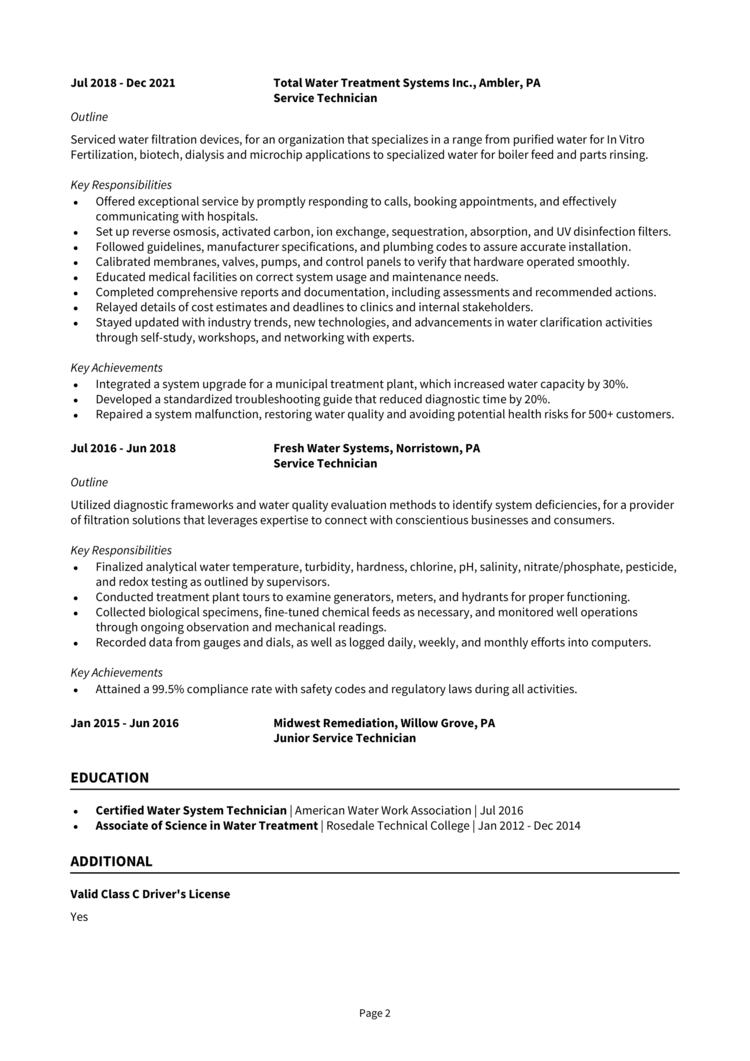 This Service Technician resume example shows you the most effective layout for a resume in today's job market, along with the type of content you need to include.
Stick closely to these guidelines as you write your own resume, to boost your chances of getting lots of responses, interviews and job offers.
Now lets dive into the details of how you write your own eye-catching resume…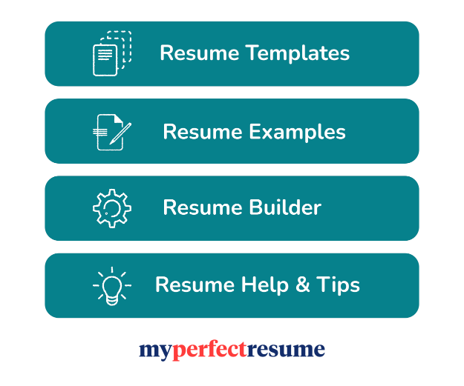 Service Technician resume layout and format
When it comes to holding the attention of recruiting managers, the format and layout of your resume play a key role.
Your resume needs to strike a perfect balance between looking awesome, and being easy for recruiters to read (which is not always easy to achieve)
Use the following formatting tips to get started.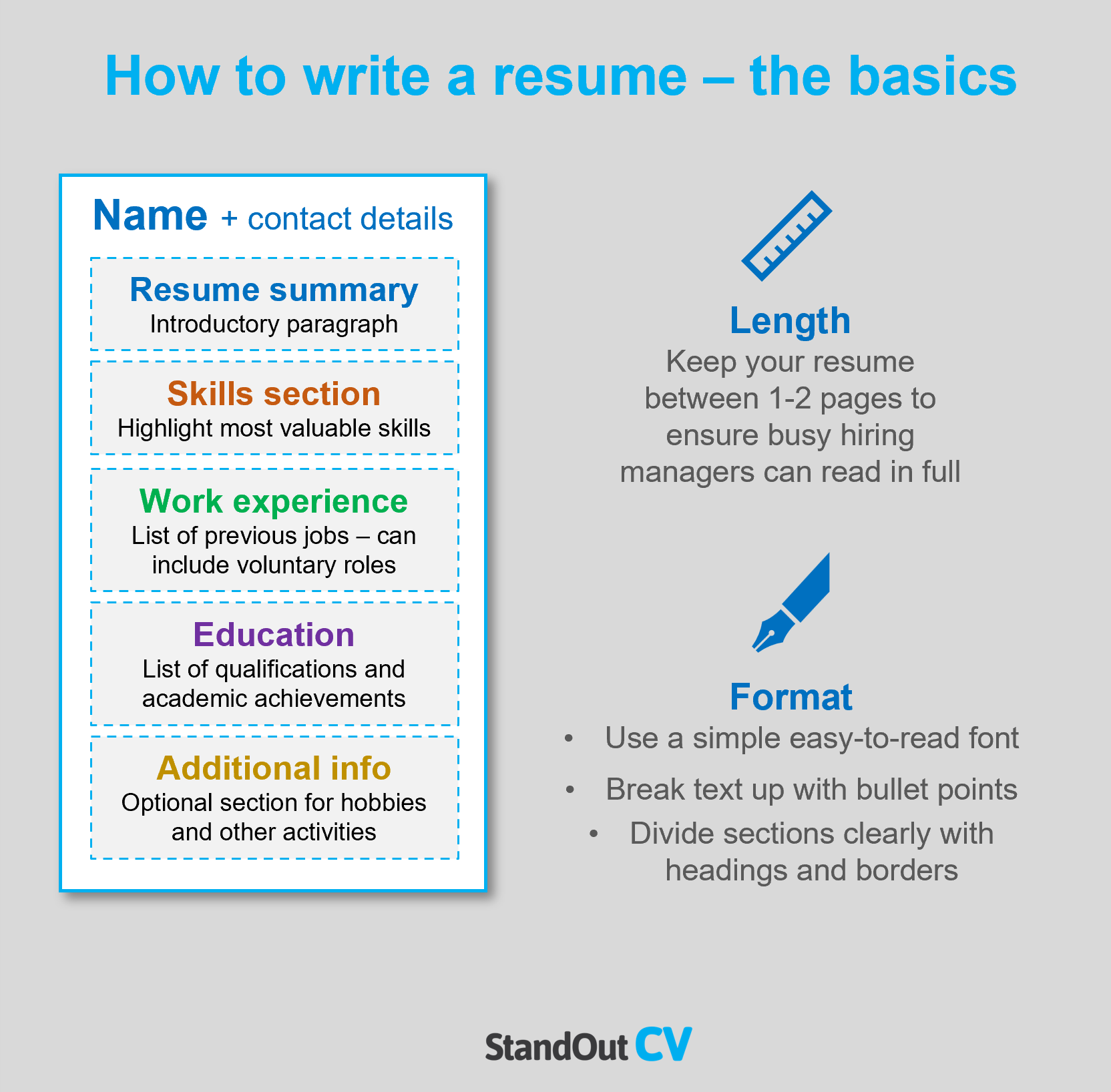 Formatting your resume
Length: Think that submitting a 10 page resume will impress recruiters? Unfortunately it won't… Even if you've got tons of experience to brag about, recruiters don't have time to read essays, so keep it brief – around 2 pages is the sweet spot.
Font & readability: A readable resume is crucial if you want recruiters to see your important skills. Ensure yours is easy to read by using a simple, clear font and breaking up the text with bullet points and short paragraphs.
Layout & Structure: Hiring managers should be able to skim through your resume easily and pinpoint the information they want quickly. To help them do this, organize the page into clear sections with bold headings and dividing borders. The design should be clutter-free and professional-looking, with a calm color scheme.
Photos: You are not obliged to add a photo to your resume in the USA, but it can be a nice way of adding some life to the document.
Quick tip: Achieving a professional look for your resume can be difficult and time-consuming. If you want to create an attractive resume quickly, try our partner's Resume Builder and use one of their eye-catching resume templates.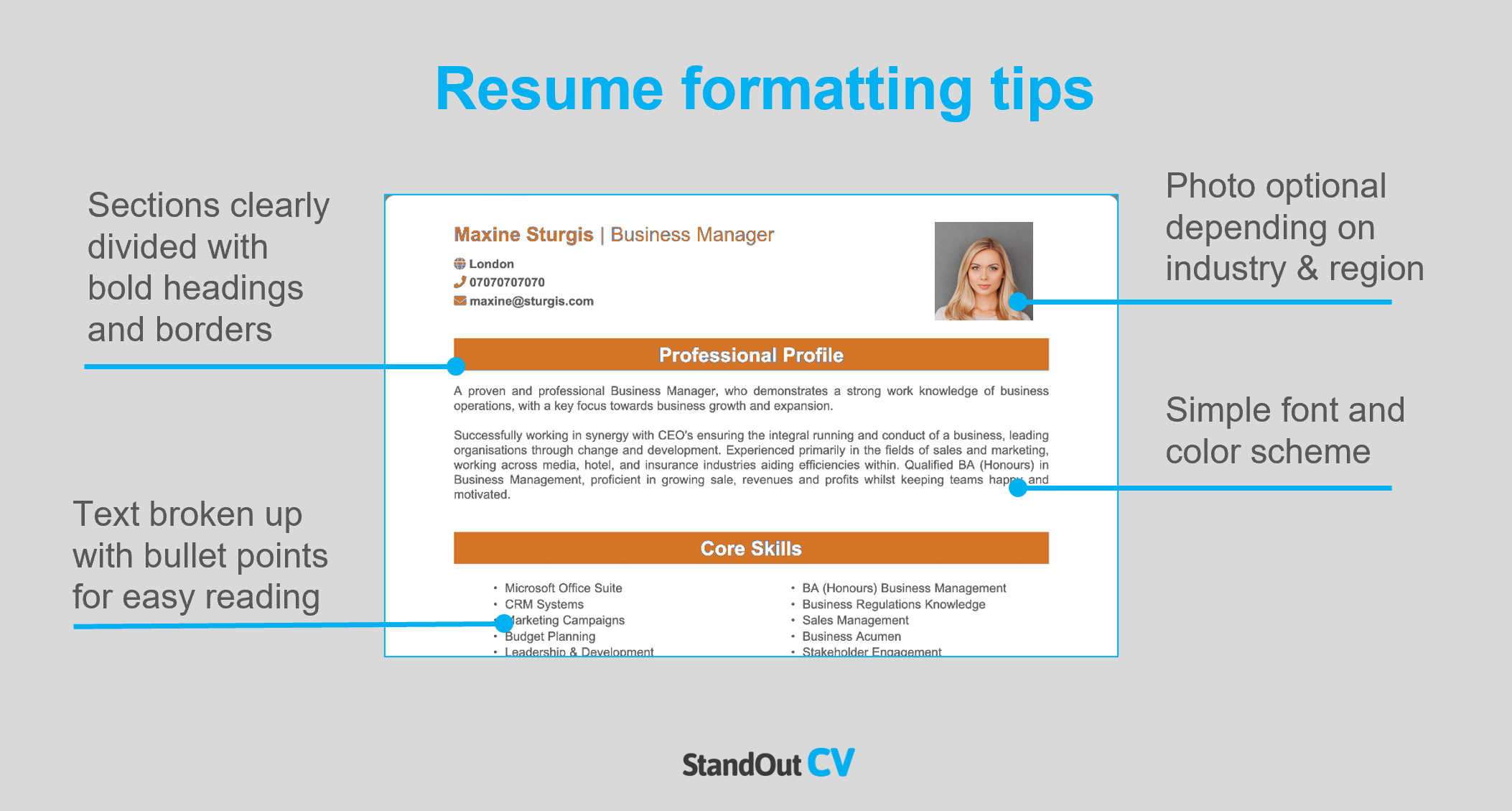 Resume layout
Your resume should include the following sections to give recruiters the information they require:
Name and Contact Details – Place your contact information at the top of your resume to make it easy for employers to get in touch with you.
Resume Summary – Write a brief introduction at the beginning of your resume that summarizes your most important qualifications and highlights why you are the ideal candidate for the job.
Skills Section – Include a concise list of your most relevant and impressive skills to quickly grab the attention of potential employers.
Work Experience – List your previous work experiences in reverse chronological order, including any volunteer work or college placements.
Education – List your educational qualifications and any professional training you have received.
Additional Information – This section is optional, but you can include details about your interests, hobbies, or any other relevant information that can make you stand out from other applicants.
Here's what to include in each part of your resume.
Contact Details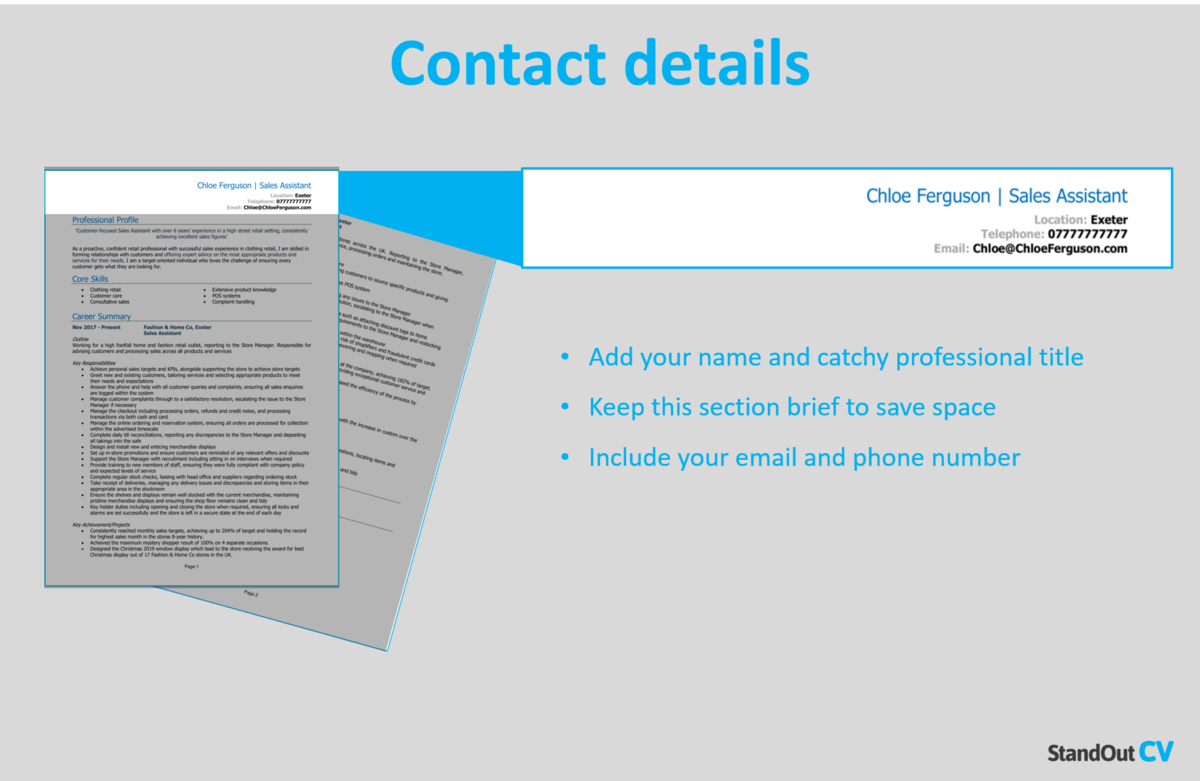 Add your name and contact details to the header of your resume, so that anybody reading can easily see how to contact you.
Name and profession title
Cell phone number – or any number you are easily reachable on
Location – Add your local area such as Washington or San Diego – not your full address as that will take up too much space.
Email address – Use a professional looking address.
You can add a link to your LinkedIn profile if you have one – you do not need to include personal details like date of birth or religion.
Service Technician Resume Summary
Grab the attention of recruiters right away by including a compelling summary at the top of your resume that summarizes your most valuable skills and experience.
This brief yet impactful section enables you to demonstrate why you're the best candidate for the job and convince recruiters to keep reading.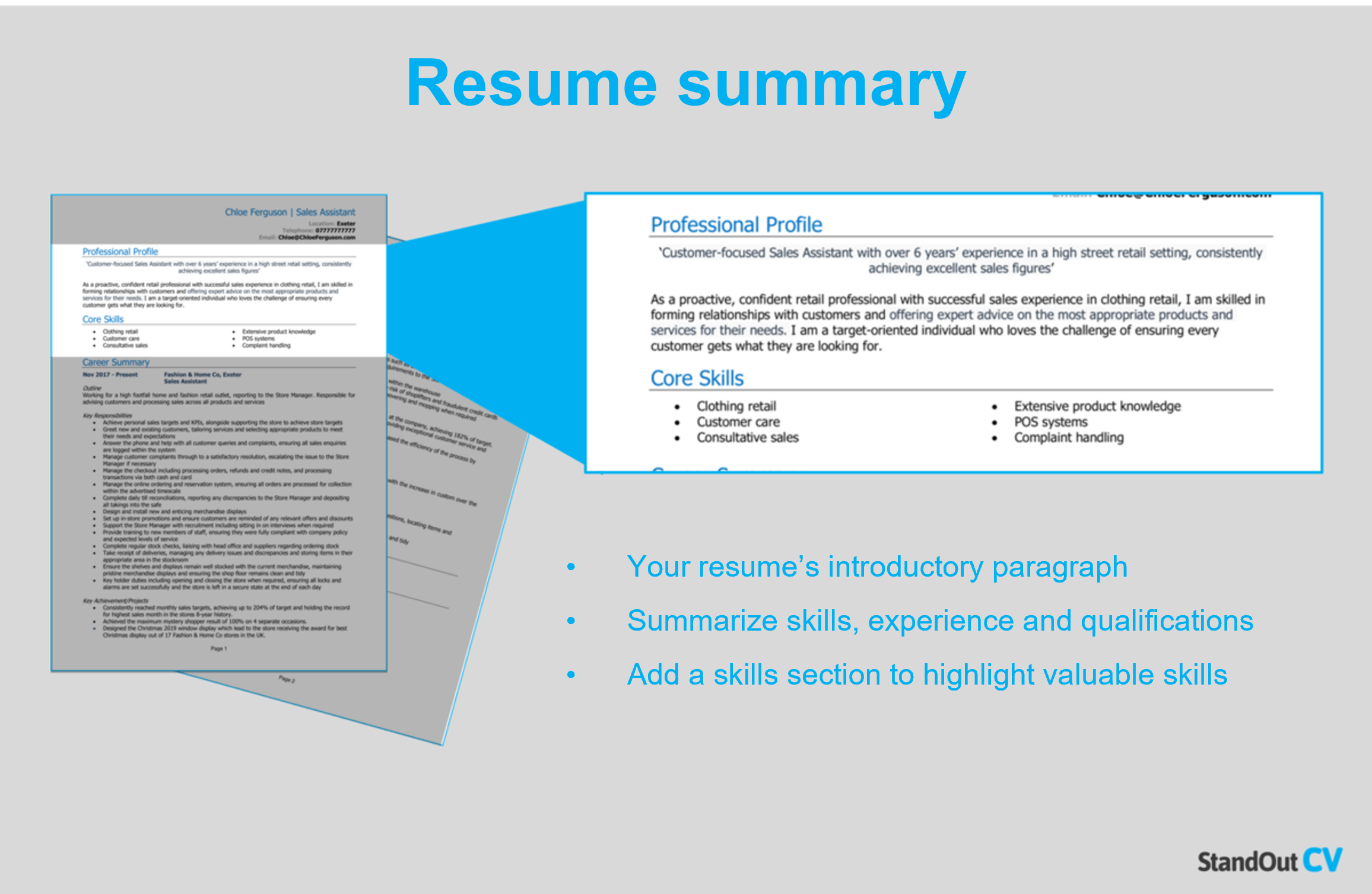 How to create a resume summary that will excite recruiters:
Keep it short: Aim for a short punchy paragraph of 4-7 lines. This is just enough info to showcase why you'd make the perfect hire, without going into excessive detail and overwhelming busy recruiters at such an early stage in the resume.
Tailor to target jobs: Recruiters will be scanning for the skills and knowledge they mentioned in the job description, so add as many as you can to your summary.
Avoid using cliches: Recruiters look for facts in resumes, such as hard skills and qualifications – so, leave out the meaningless cliches like "hard worker who works well in a team and individually"
Service Technician resume summary example
Dedicated Service Technician with 8+ years of success in installing and repairing purification machines that delivery clean and safe water to residential, corporate, industrial, and healthcare clients. Proven ability to ensure adherence with health, safety, and environmental regulations in all work activities. Passionate about building strong multi-industry relationships to generate high CSAT scores.
What to include in your Service Technician resume summary?
Summary of your experience: Provide a summary of the kind of work you have previously done, along with the benefits you have delivered to the organizations you worked with.
Relevant skills: Instantly showcase your suitability for Service Technician jobs by including your skills that are highly relevant to them.
Qualifications: If your job requires any qualifications such as a professional course or a college degree, mention it briefly in your summary.
Quick tip: Choose from hundreds of pre-written summaries across all industries, and add one to your resume with one-click in our partner's Resume Builder. All written by recruitment experts and easily tailored to suit your unique skillset and style.
Core skills section
Sitting just underneath your resume summary, your core skills section gives recruiters 4-10 of your most in-demand skills in just a glance.
As Service Technician jobs may get hundreds of applications, this is a great way to stand out and quickly grab hiring managers' attention.
It should be made up of 2-3 columns of bullet points and highlight attributes that are hyper-relevant to the jobs you are aiming for.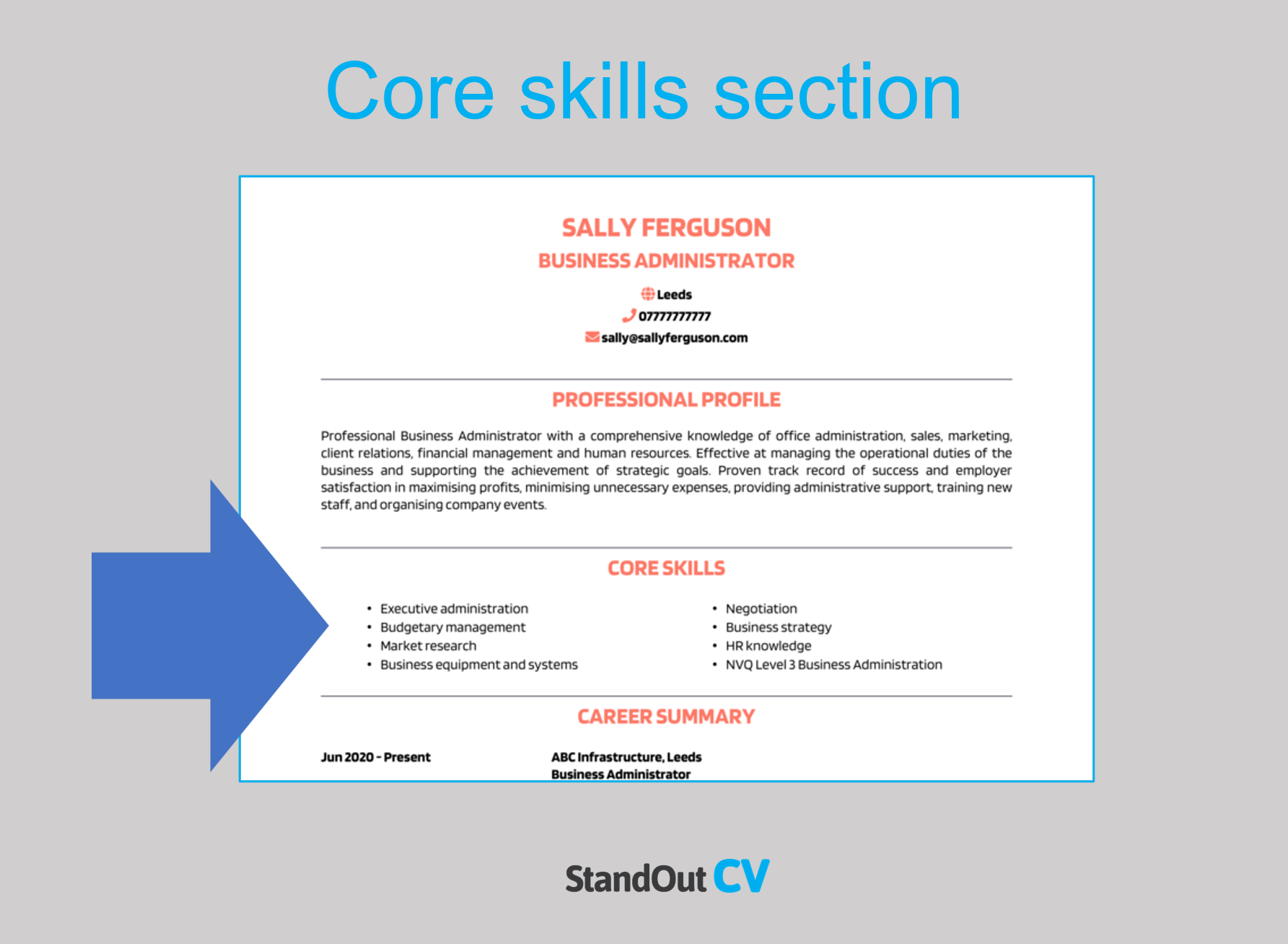 Best skills for your Service Technician resume
Equipment Maintenance – Maintaining and repairing various types of equipment, including troubleshooting, identifying issues, and implementing appropriate solutions.
Technical Troubleshooting – Diagnosing technical problems, using diagnostic tools and equipment to identify faults, and effectively resolving issues in a timely manner.
Electrical Systems Knowledge – Utilizing knowledge of electrical systems, circuits, and components, including the ability to read and interpret electrical diagrams and schematics.
Mechanical Repairs – Performing mechanical repairs and maintenance tasks, such as replacing parts, lubricating machinery, and ensuring optimal equipment performance.
Software Proficiency – Utilizing computer software and diagnostic tools to analyze and troubleshoot technical issues, as well as updating equipment software and firmware.
Safety Procedures – Utilizing knowledge of safety protocols and practices, including adherence to Occupational Safety and Health Administration (OSHA) guidelines, to ensure a safe working environment for oneself and others.
Customer Service – Providing excellent customer service, including effective communication, active listening, and responsiveness to customer inquiries and concerns.
Assignment Scheduling – Prioritizing tasks, managing work schedules, and efficiently completing assignments within specified timeframes.
Documentation and Reporting – Accurately documenting service activities, maintaining service records, and generating reports for clients and internal purposes.
Continuous Learning – Staying updated with new technologies, industry trends, and manufacturer guidelines through ongoing training and professional development.
Quick tip: Our partner's Resume Builder contains thousands of in-demand skills for every profession that can be added to your resume in seconds – saving you time and greatly improving your chances of landing job interviews and getting hired.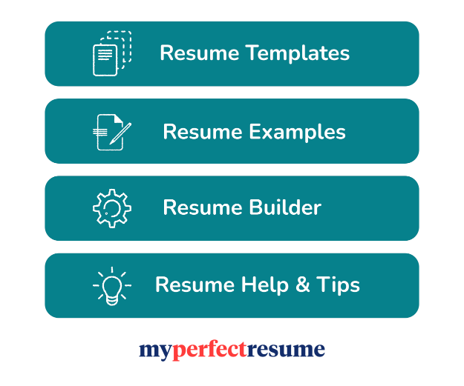 Work experience
Once you've hooked the hiring manager with your summary, you can really blow them away with you work experience.
List your previous jobs from newest to oldest to show the impact you made at each organization.
If you have years of experience, you can leave out some of the older jobs, and if you have little/no experience, you can bulk this section up with voluntary work and college placements.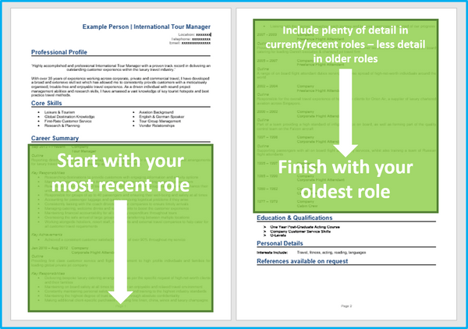 Structuring your jobs
Your job description probably includes tons of information, so it's vital to organize it well when writing about it on your resume.
Structure your jobs as like the example below to make skim-reading easy for recruiters and hiring managers.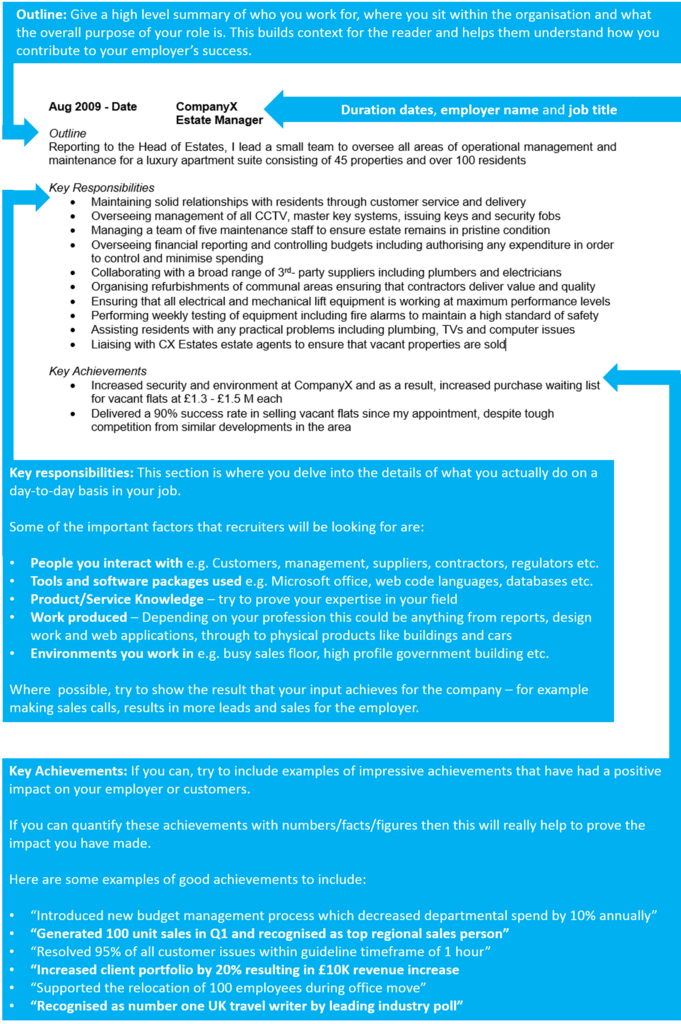 Job outline
To provide context to your jobs, begin each job with a concise summary of the organization, your role within it, and the main objectives of your position.
Key responsibilities
Then delve into the detail of your job by listing out easy-to-read bullet points which show how you apply your skills in the workplace.
Tailor these bullet points to focus on the skills and knowledge that are required in the jobs you are applying for.
Key achievements
Round off each job by adding some impressive achievements you made in the role.
Anything you've done that has made a big impact on your employer will make a good impression, think; generating revenue, saving costs, or improving a product.
Quantify your achievements with number where possible e.g. "reduced call wait time by 10%"
Example job for Service Technician resume
Outline
Optimize mechanisms that transform regular tap water into pure, healthy, electrolytically reduced and hydrogen-rich drinking water, for an industrial management firm that mitigates risks to protect people, the environment, and mission-critical tools.
Key Responsibilities
Implement routine checks on water treatment appliances, including filter replacements and resin bed cleaning.
Ensure potable quality and quantity remains within state/federal regulations, while having due regard to abstraction licenses and requirements of distribution systems.
Verify that all chemicals are stored, handled, and used carefully, economically, and according to company procedures.
Take samples, carry out site reviews, and initiate maintenance tasks on instrumentation based on work schedules and instructions.
Quick tip: Create impressive job descriptions easily in our partner's Resume Builder by adding pre-written job phrases for every industry and career stage.

Education section
Nearing the end of your resume, your education/qualifications section should be added.
In a well-structured list, add all of your qualifications and certifications that qualify you to perform a typical Service Technician role.
If you have plenty of work experience, keep this section brief – if not, add lots of detail to make up for your lack of experience.
Additional information
The additional info section is optional but can be useful if you have anything else to add that could benefit your application.
For example, you may have some hobbies and interests that are relevant to your job – or you might have awards or publications to shout about.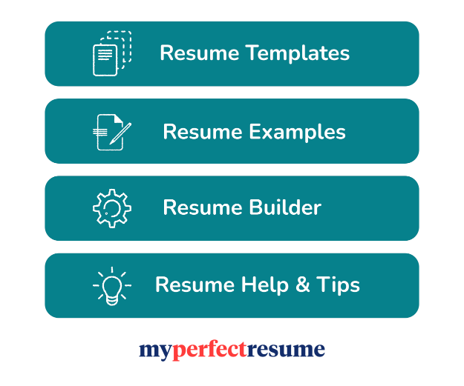 Writing your own winning Service Technician resume
Crafting a strong Service Technician resume can be a daunting task, but implementing the steps outlined above will significantly increase your chances of securing multiple interview opportunities.
Good luck with your job search!