Have you got the perfect combination of sales and leadership skills?
Then you could be a great sales lead. Providing you can effectively sell yourself on your resume that is.
Check out all our top tips and advice below, along with a sales lead resume example to inspire your own.
Contents
| | |
| --- | --- |
| How to write your Sales Lead resume | |

Sales Lead Resume Example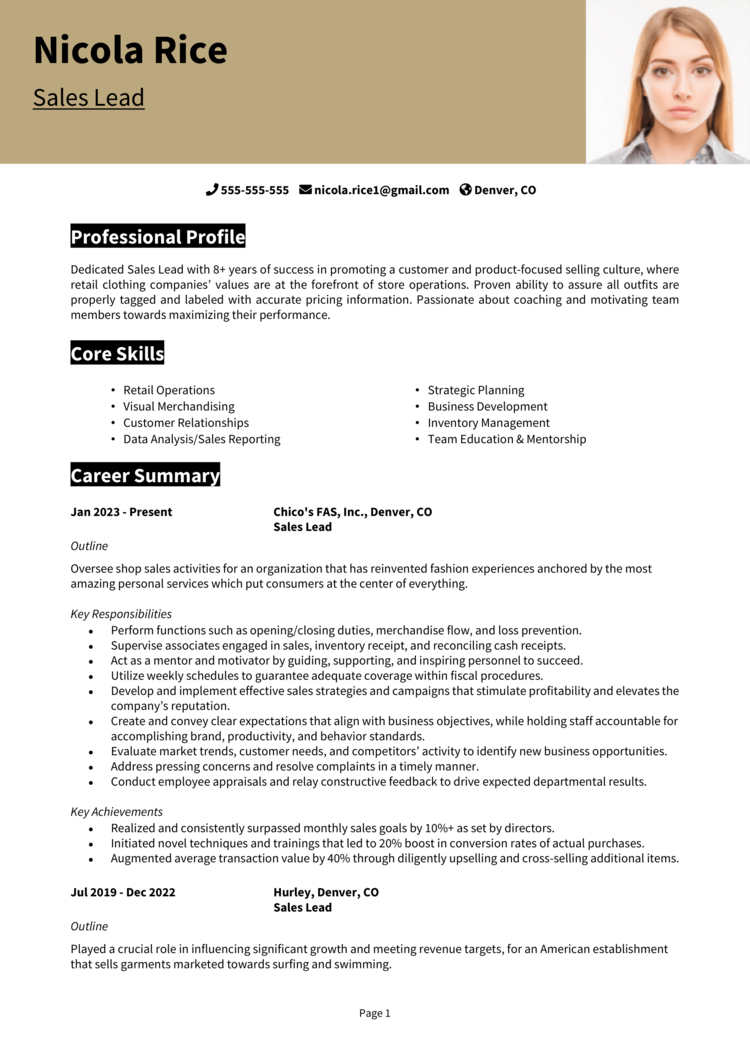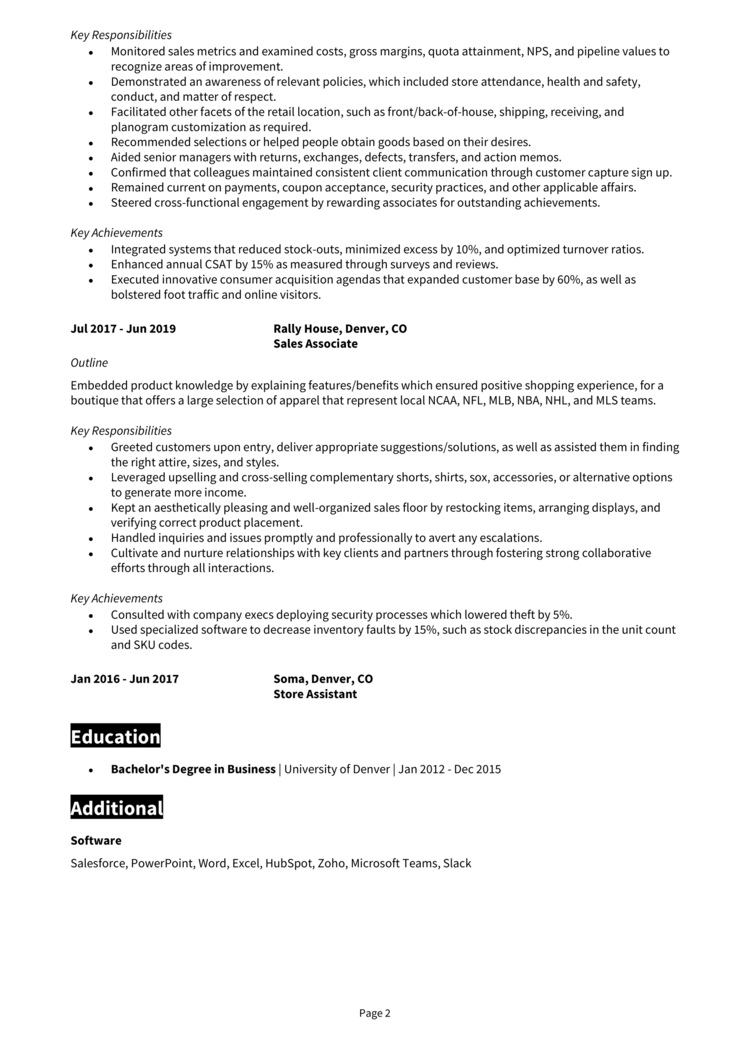 This example Sales Lead resume gives you a general idea of how to structure your own resume, along with the type of content you need to include.
Sticking with this resume format will help you to get noticed by employers and ensure that they can quickly see the benefit of hiring you.
Now, lets walk through a step-by-step guide on how to write your own winning resume.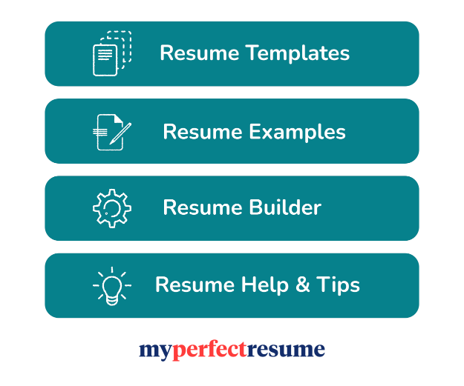 Sales Lead resume layout and format
Formatting is often overlooked when writing resume, but it's a crucial element of it"s success.
Creating a document that not only looks good, but is easily comprehended, is the key to gaining and holding the attention of busy hiring managers.
Use these formatting tips for best results.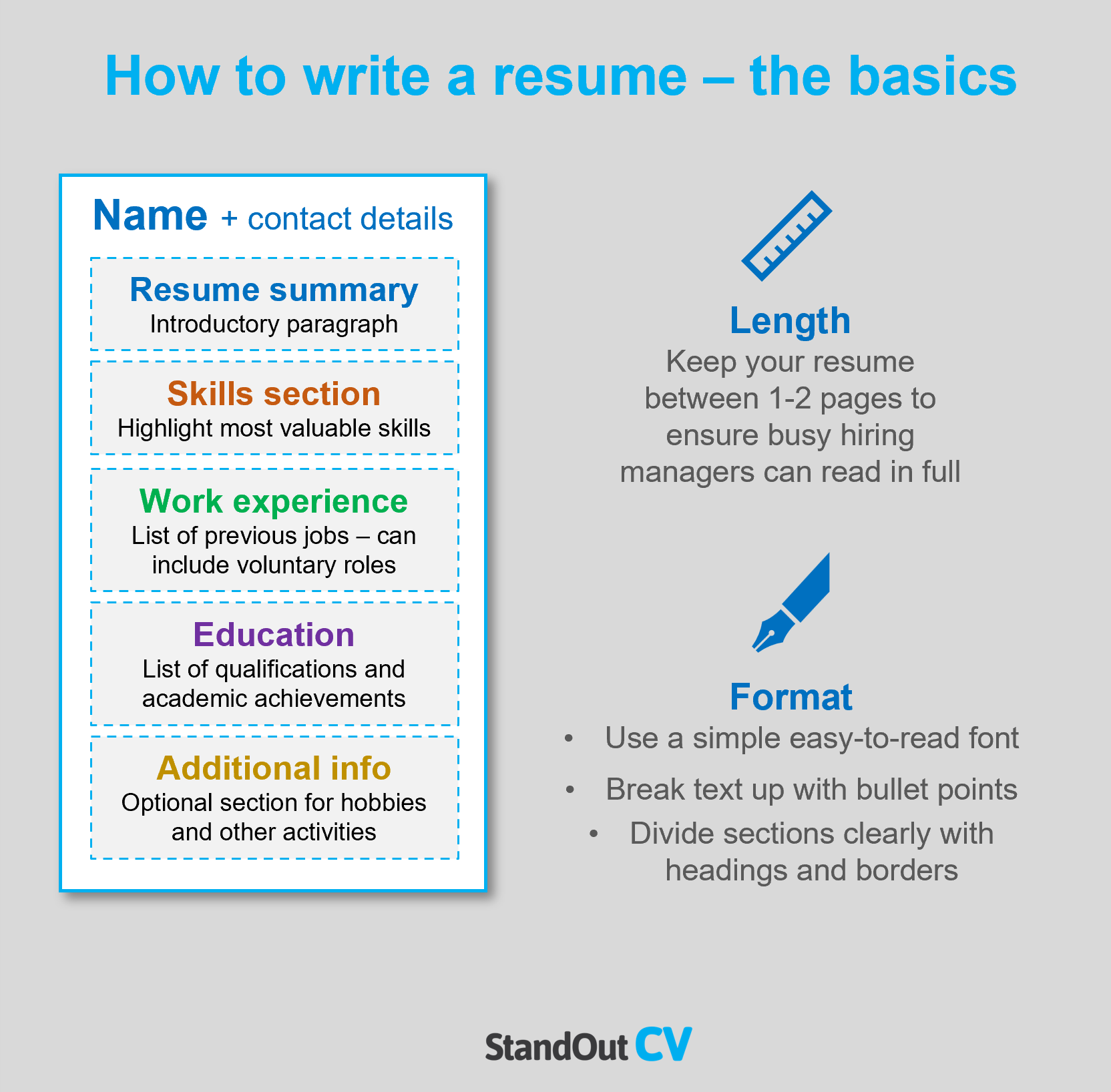 Formatting your resume
Length: Keep your resume to 2 pages or under. You've probably heard that recruiters and hiring managers don't have lots of time to read every resume, so keep yours brief if you want to ensure that they read all of the important info in yours.
Font & readability: A readable resume is crucial if you want recruiters to see your important skills. Ensure yours is easy to read by using a simple, clear font and breaking up the text with bullet points and short paragraphs.
Layout: Go with a resume design that looks good, but also allows for easy reading and navigation for employers. Ensure the page is clearly split up into sections by adding large font headings and dividing borders. Keep the color scheme simple and don't overcrowd the page.
Photos: It's not mandatory to add a photo to your resume in the USA but it if you're applying to organizations within the creative fields, it can be beneficial.
Quick tip: Achieving a professional look for your resume can be difficult and time-consuming. If you want to create an attractive resume quickly, try our partner's Resume Builder and use one of their eye-catching resume templates.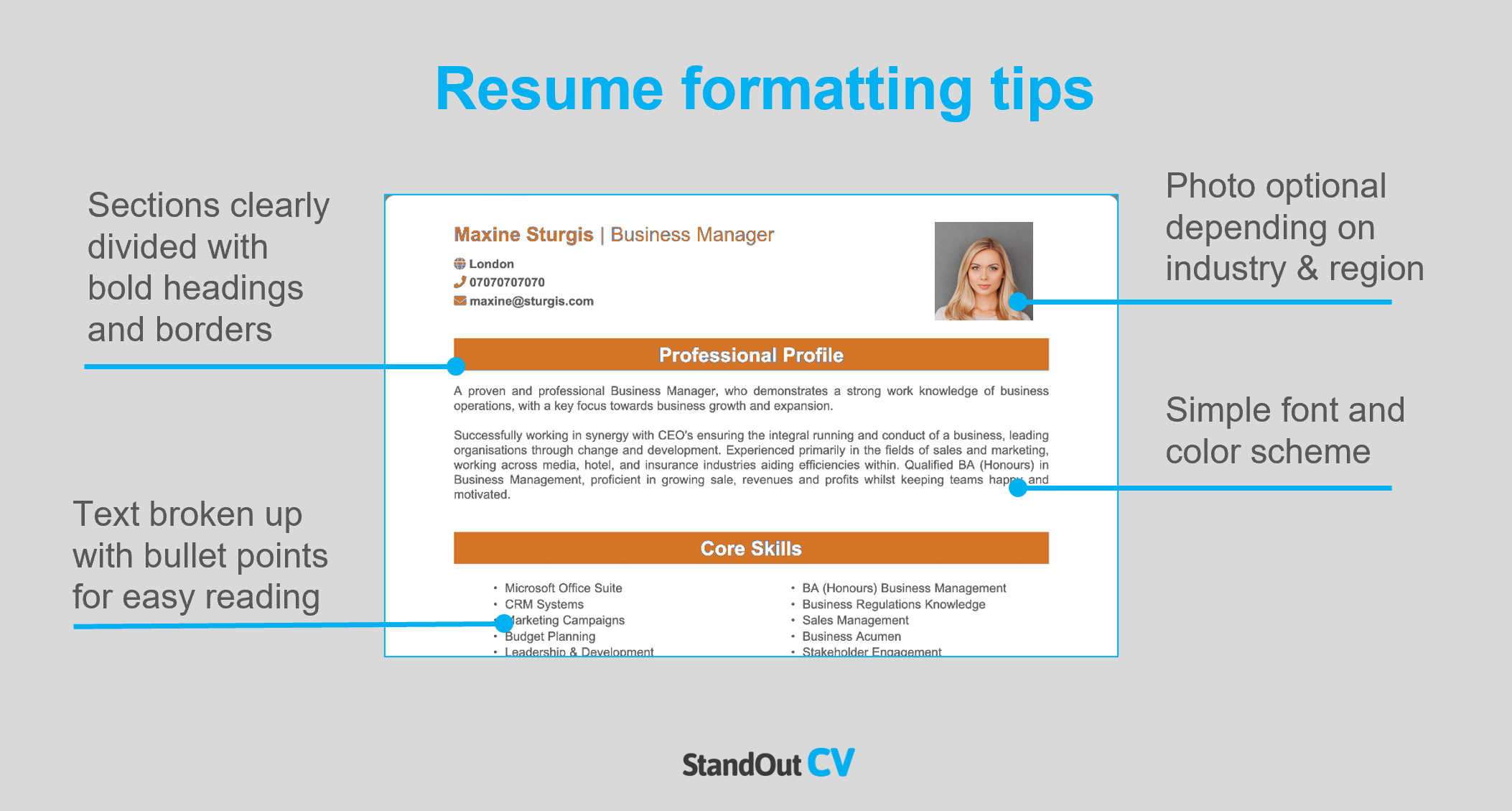 Resume layout
Add the following sections when you write your resume.
Name and contact details – Add to the very top of your resume to introduce yourself and make it super-easy for recruiters to get in touch.
Resume summary – Reel hiring managers in with an "elevator pitch" style paragraph which sums up your suitability for the job.
Skills section – A short and sharp list of your most important skills, that can be quickly skim-read.
Work experience – List your previous jobs (from newest to oldest) detailing the skills learnt and applied in each.
Education – List your qualifications and professional training.
Additional info – If it helps your application, you can add an extra section for things like hobbies and interests.
Here's what to add to each section of your Sales Lead resume.
Contact Details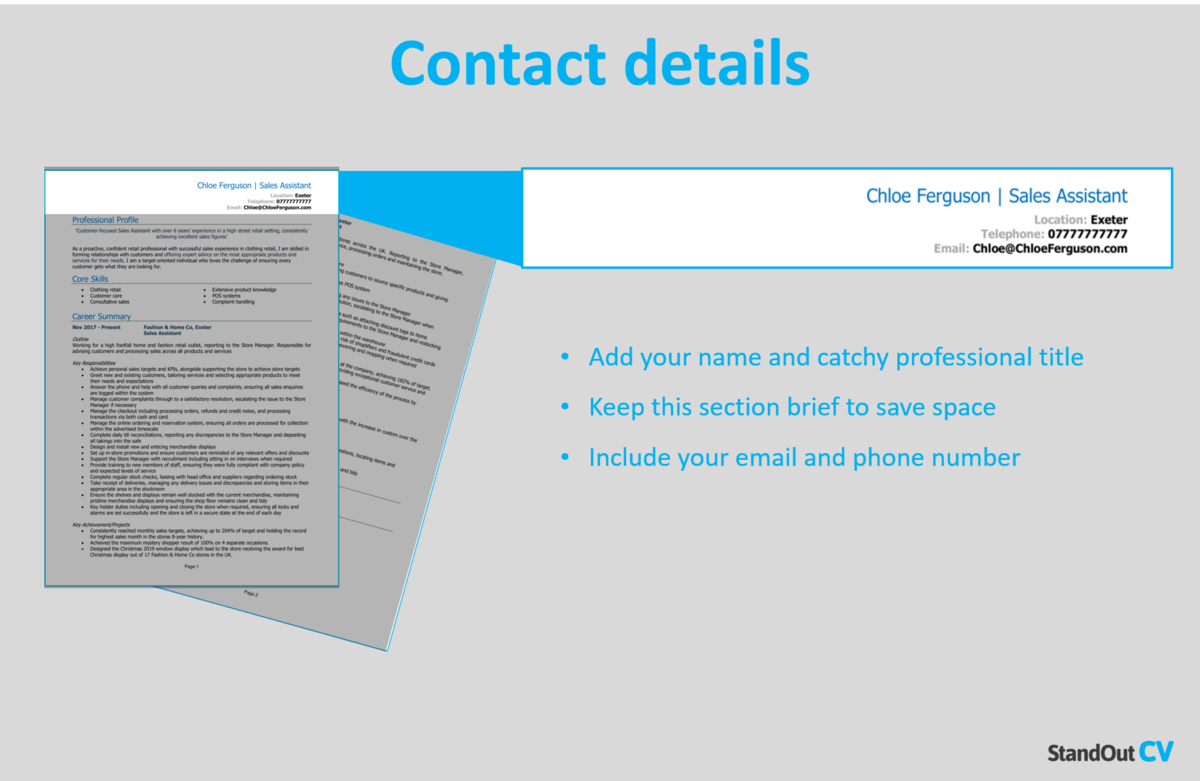 Add your name and contact details to the header of your resume, so that anybody reading can easily see how to contact you.
Name and profession title
Cell phone number – or any number you are easily reachable on
Location – Add your local area such as Washington or San Diego – not your full address as that will take up too much space.
Email address – Use a professional looking address.
You can add a link to your LinkedIn profile if you have one – you do not need to include personal details like date of birth or religion.
Sales Lead Resume Summary
Grab the attention of recruiters right away by including a compelling summary at the top of your resume that summarizes your most valuable skills and experience.
This brief yet impactful section enables you to demonstrate why you're the best candidate for the job and convince recruiters to keep reading.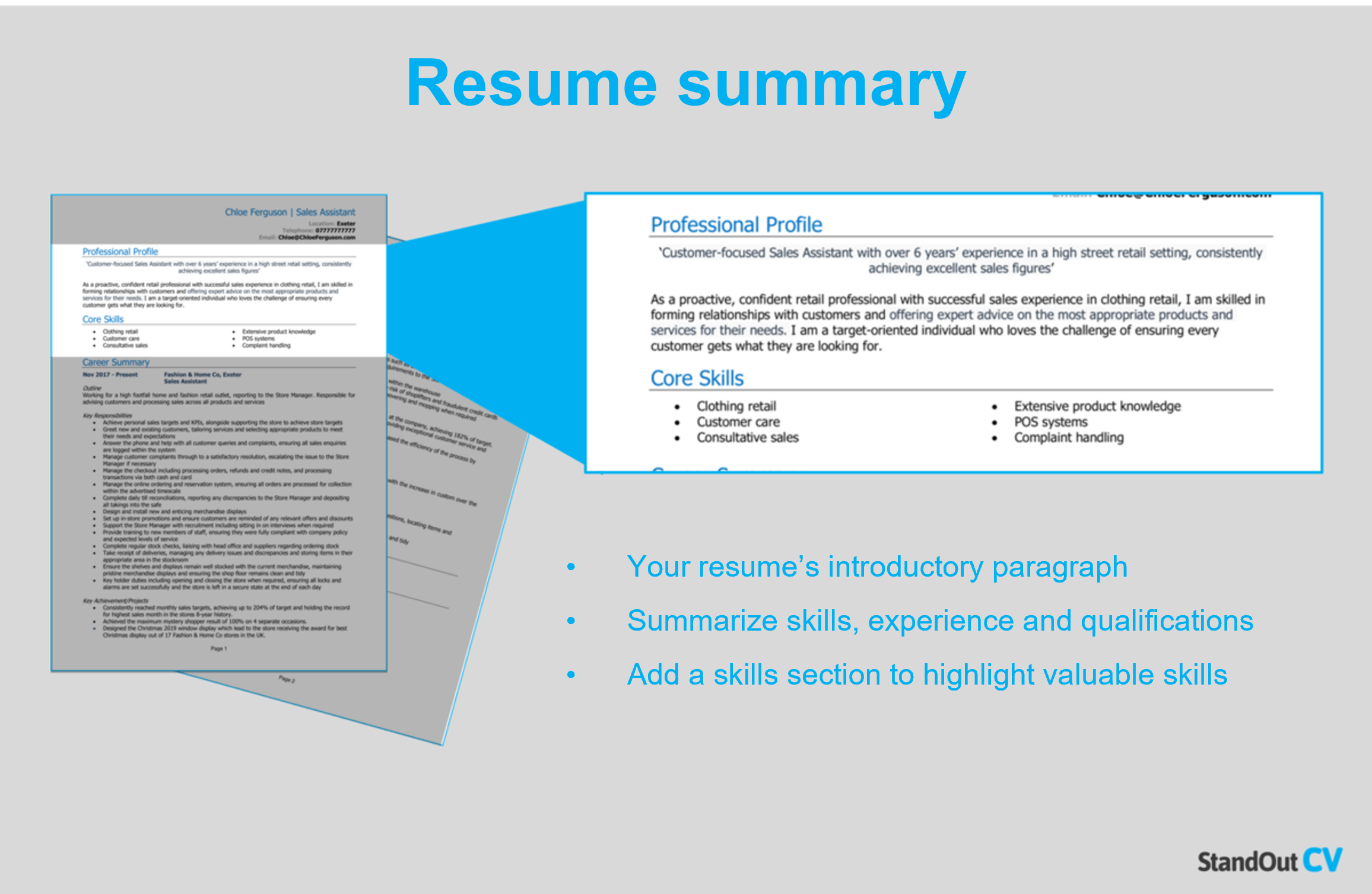 How to create a resume summary that will excite recruiters:
Keep it short: Attention spans are short in the job market, so keep your summary brief and high-level at around 4-7 lines – This is just enough to catch the eye of rushed hiring managers.
Tailor to target jobs: Ensure your profile makes an impact by matching it closely to the requirements of the job description, copying as many key terms as possible.
Avoid using cliches: Although you may believe that you're a "team player who always gives 110%," these kinds of cliches don't communicate much about your skills and qualifications to potential employers. It's more effective to stick to factual information in your resume.
Sales Lead resume summary example
Dedicated Sales Lead with 8+ years of success in promoting a customer and product-focused selling culture, where retail clothing companies' values are at the forefront of store operations. Proven ability to assure all outfits are properly tagged and labeled with accurate pricing information. Passionate about coaching and motivating team members towards maximizing their performance.
What to include in your Sales Lead resume summary?
Summary of your experience: Provide an overview of the type of work you have done in the past and the impact you have made at previous employers.
Relevant skills: Highlight your skills which are most relevant to Sales Lead jobs, to ensure that recruiters see your most in-demand skills as soon as they open your resume.
Qualifications: If your job requires any qualifications such as a professional course or a college degree, mention it briefly in your summary.
Quick tip: Choose from hundreds of pre-written summaries across all industries, and add one to your resume with one-click in our partner's Resume Builder. All written by recruitment experts and easily tailored to suit your unique skillset and style.
Core skills section
Next, you should create a bullet pointed list of your core skills, formatted into 2-3 columns.
Here, you should focus on including the most important skills or knowledge listed in the job advertisement.
This will instantly prove that you're an ideal candidate, even if a recruiter only has time to briefly scan your resume.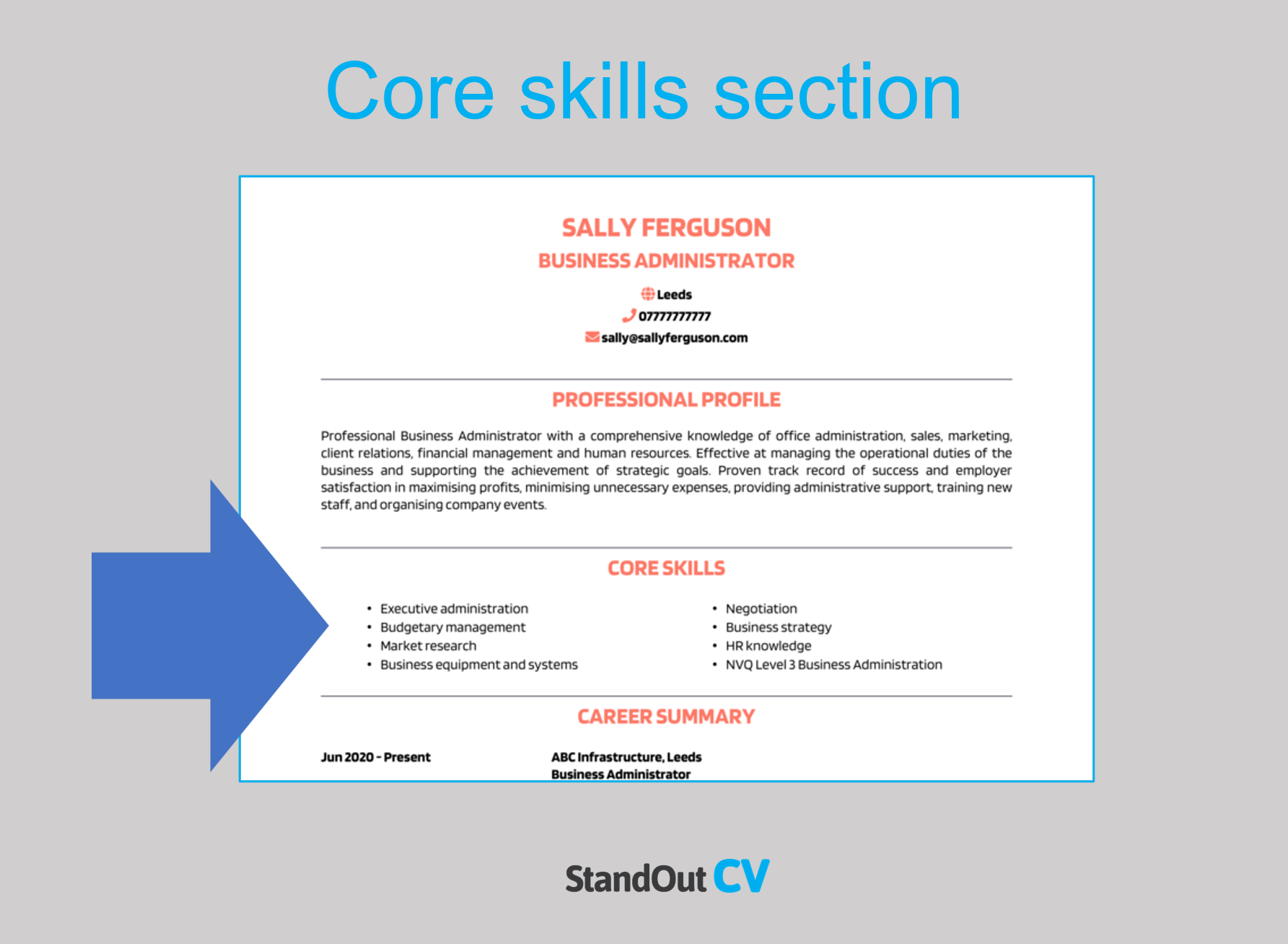 Best skills for your Sales Lead resume
Sales Strategy Development – Creating effective sales strategies and plans to achieve revenue targets, expand market reach, and drive business growth.
Team Leadership – Leading and motivating sales teams, providing guidance, coaching, and support to help them achieve their individual and collective goals.
Sales Performance Analysis – Analyzing sales data and metrics to identify trends, opportunities, and areas for improvement within the sales process.
Customer Relationship Management (CRM) – Utilizing CRM software to manage and track customer interactions, leads, and sales opportunities.
Sales Presentations – Delivering compelling and persuasive pitches to clients, showcasing products or services and addressing their needs effectively.
Negotiation – Negotiating and closing deals, ensuring favorable terms for both the company and the customer.
Market Research – Utilizing knowledge of market trends, competitor analysis, and customer preferences to inform sales strategies and product positioning.
Sales Forecasting – Forecasting sales revenue and setting achievable sales targets based on market trends and historical data.
Product Knowledge – Maintaining a deep understanding of the products or services being offered, enabling effective communication of their value to potential customers.
Quick tip: Our partner's Resume Builder contains thousands of in-demand skills for every profession that can be added to your resume in seconds – saving you time and greatly improving your chances of landing job interviews and getting hired.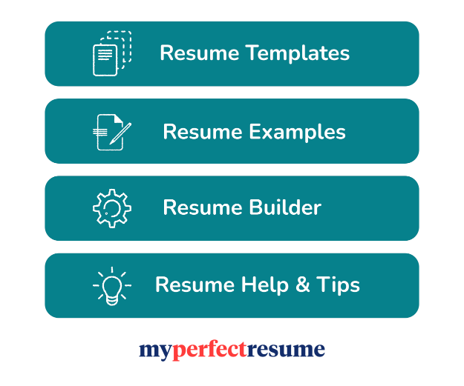 Work experience
Congratulations on successfully capturing the recruiter's interest with your attention-grabbing summary! Now, it's time to showcase your workplace impact by providing a detailed list of your previous job experiences and achievements.
If you have significant experience, consider highlighting the most recent few years to condense this section. However, for junior job seekers, it's essential to include as much relevant experience as possible, including volunteering and school work placements.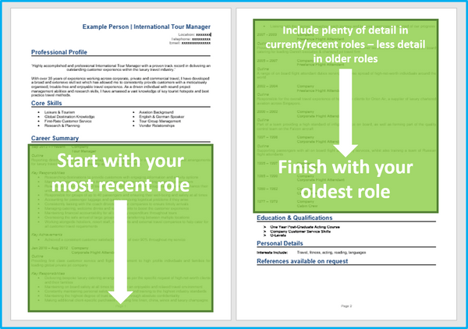 Structuring your jobs
It's easy to overwhelm readers when writing about a job you have been doing for years or even months.
Break the information up like this to keep it simple for recruiters to understand.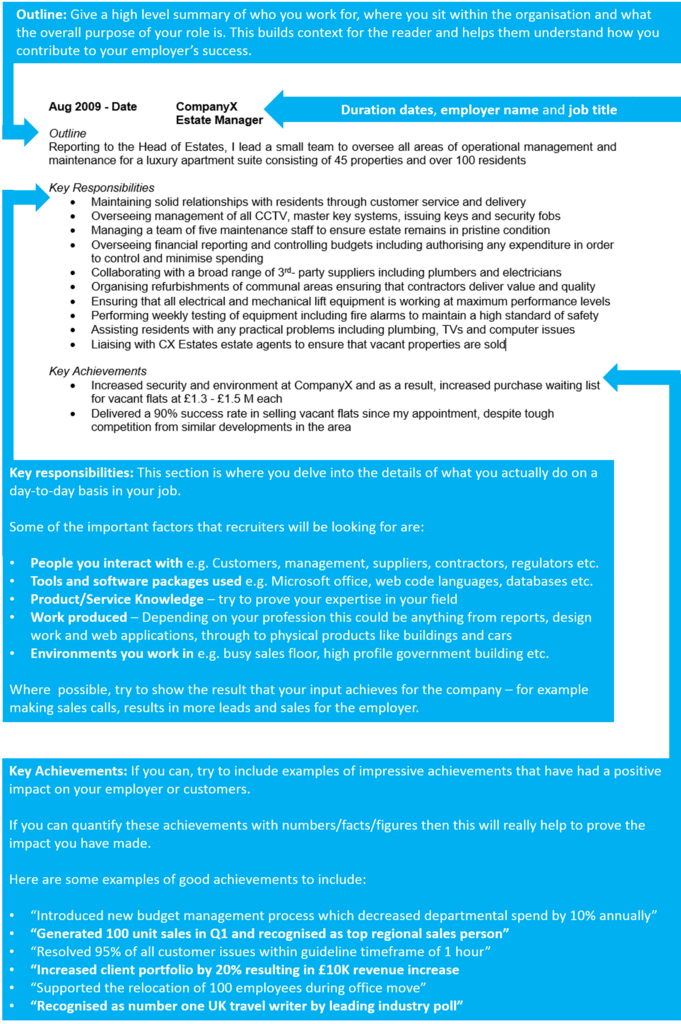 Job outline
Starting each job with a brief summary of the organization, your position within it, and the primary goal of your role can help recruiters quickly understand the context of your work.
Key responsibilities
Then delve into the detail of your job by listing out easy-to-read bullet points which show how you apply your skills in the workplace.
Tailor these bullet points to focus on the skills and knowledge that are required in the jobs you are applying for.
Key achievements
Show employers the value you can bring to them by adding a few achievements to your jobs.
Whether you've saved the company money or improved an internal process, let recruiters know
Add some numbers to give readers a real scale of the impact, e.g. "reduced call wait time by 10%"
Example job for Sales Lead resume
Outline
Oversee shop sales activities for an organization that has reinvented fashion experiences anchored by the most amazing personal services which put consumers at the center of everything.
Key Responsibilities
Perform functions such as opening/closing duties, merchandise flow, and loss prevention.
Supervise associates engaged in sales, inventory receipt, and reconciling cash receipts.
Act as a mentor and motivator by guiding, supporting, and inspiring personnel to succeed.
Utilize weekly schedules to guarantee adequate coverage within fiscal procedures.
Quick tip: Create impressive job descriptions easily in our partner's Resume Builder by adding pre-written job phrases for every industry and career stage.

Education section
Towards the bottom of your resume, add your education section.
Here you should list your professional qualifications and academic record, such as high school diplomas or college degrees.
If you have lots of work experience, you can keep this section brief (because recruiters will be more interested in your career. If you have little/no experience then you should bulk this section up with plenty of detail.
Additional information
The additional info section is optional but can be useful if you have anything else to add that could benefit your application.
For example, you may have some hobbies and interests that are relevant to your job – or you might have awards or publications to shout about.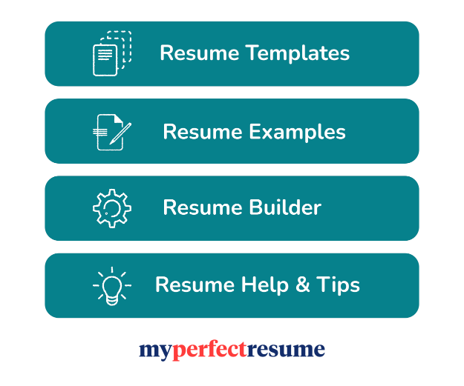 Writing your own winning Sales Lead resume
Crafting a strong Sales Lead resume can be a daunting task, but implementing the steps outlined above will significantly increase your chances of securing multiple interview opportunities.
Good luck with your job search!