Have you got the leadership and technical skills to oversee the QA department?
If so, you could be in high demand right now. But in order to land the role, you need a top-quality resume that's going to pass the test.
To help you with your application, we've created this guide. Check out all our top tips below, along with a handy Quality Assurance Manager resume example.
Contents
| | |
| --- | --- |
| How to write a QA Manager resume | |

QA Manager Resume Example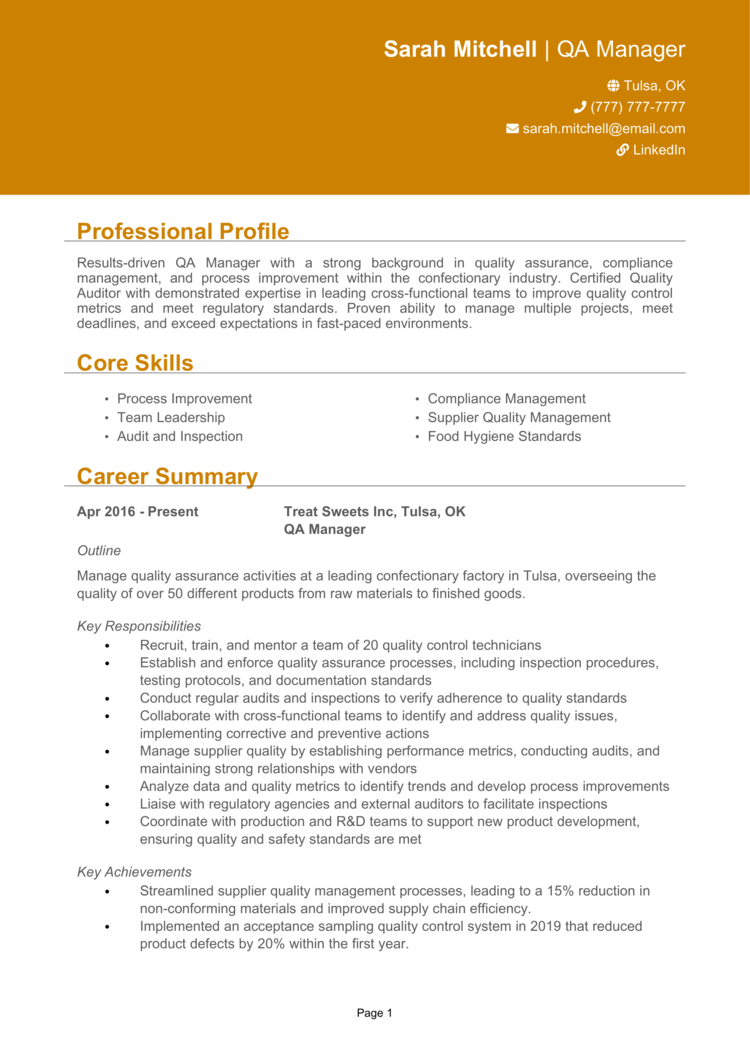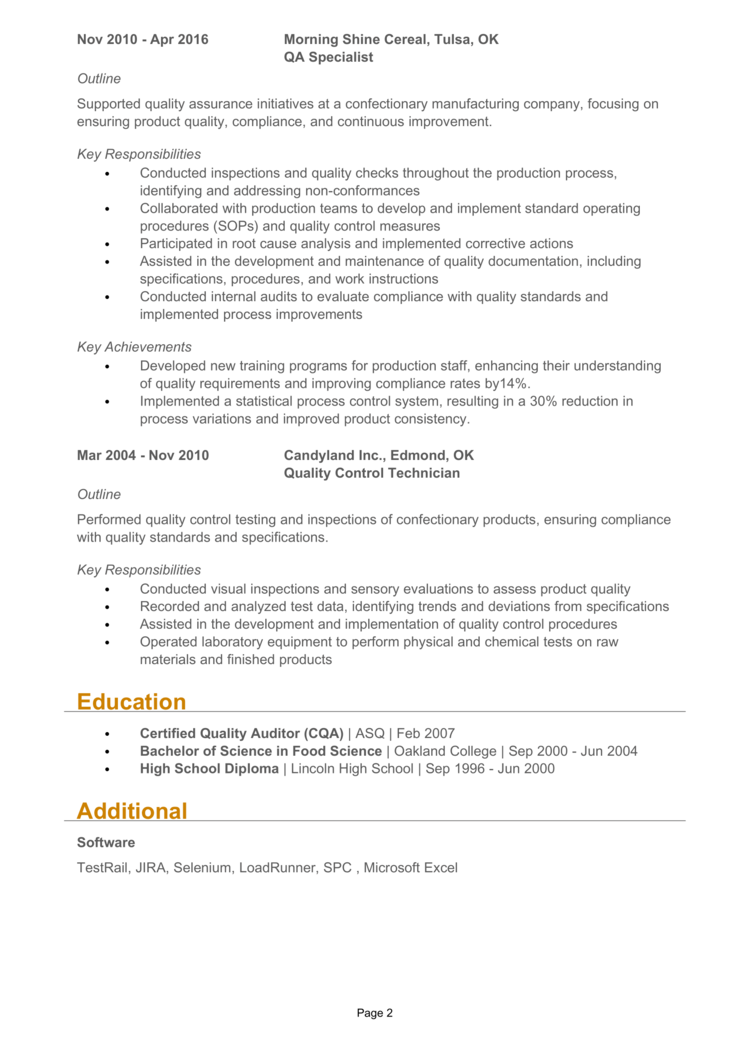 This example QA Manager resume is well-structured to provide a pleasant reading experience for recruiters, and contains all of the crucial information they want to see.
The rest of the guide will show you exactly how you can achieve this in your own resume.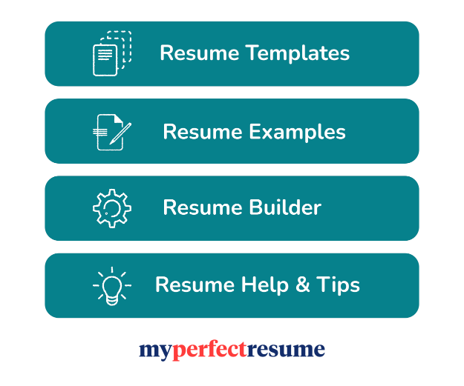 QA Manager resume layout and format
The format and layout of your resume can make or break its success.
Sure, it's great to pack your resume with lots of impressive skills and knowledge, but if the page is not structured clearly, hiring managers will struggle to find the important stuff!
Above all, your resume should be easy-to-read and professional looking.
Follow these formatting tips to get noticed.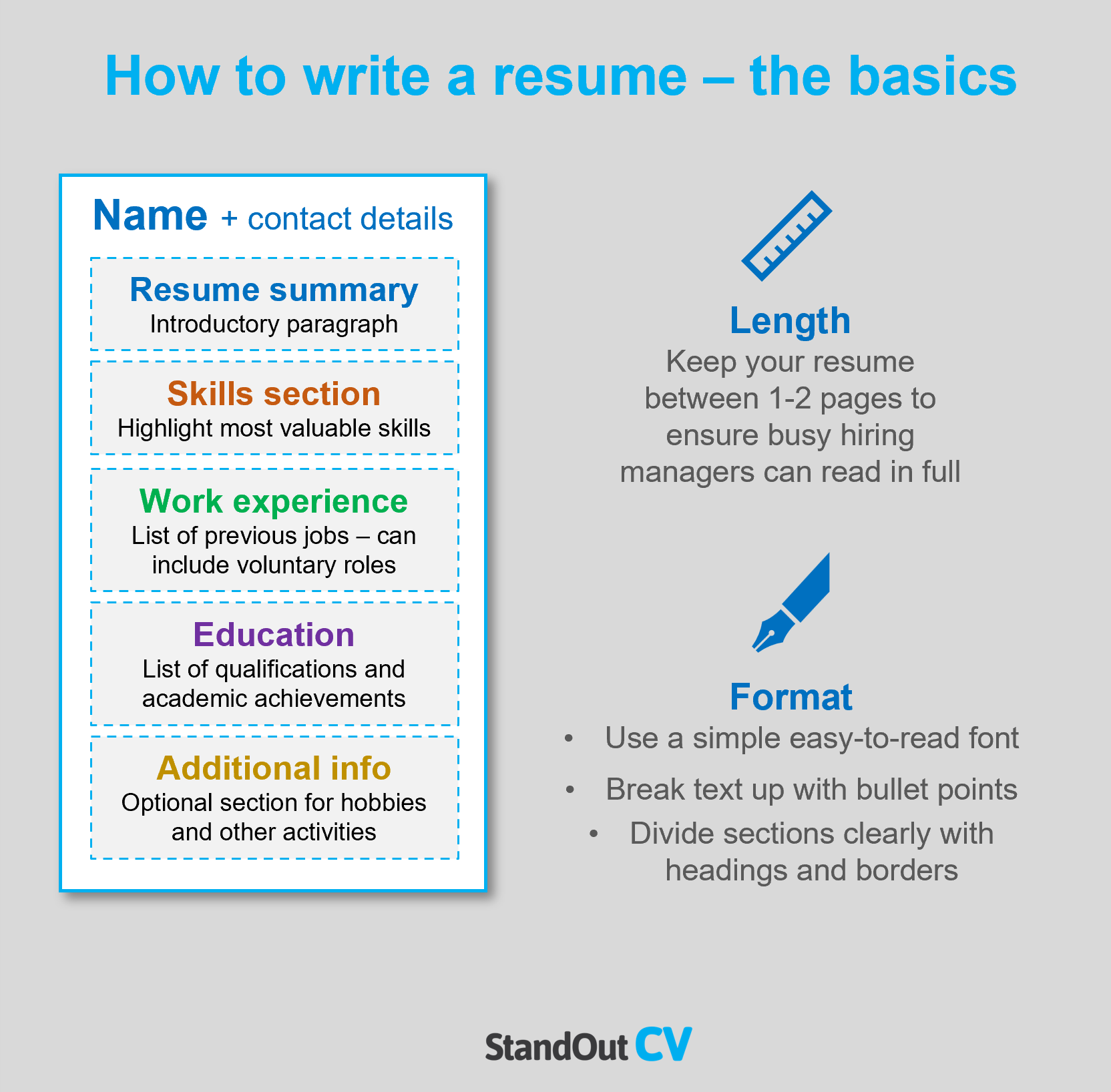 Formatting your resume
Length: Attention spans in recruitment are notoriously short, so keep your resume short and sweet. There's no exact rule for resume length, but aim for 2 pages or less if you want to ensure yours gets read in full.
Font & readability: The key to a good resume is readability. To make your resume easy to read, use a clear and uncomplicated font, and break up the text with bullet points and short paragraphs.
Layout & Structure: A visually appealing resume is important, but don't forget about functionality. To ensure a functional design, use bold headings and borders to organize the page into clear sections.
Photos: While adding a photo to your resume is not mandatory in the USA, it can be beneficial if you are applying to organizations in creative industries.
Quick tip: Achieving a professional look for your resume can be difficult and time-consuming. If you want to create an attractive resume quickly, try our partner's Resume Builder and use one of their eye-catching resume templates.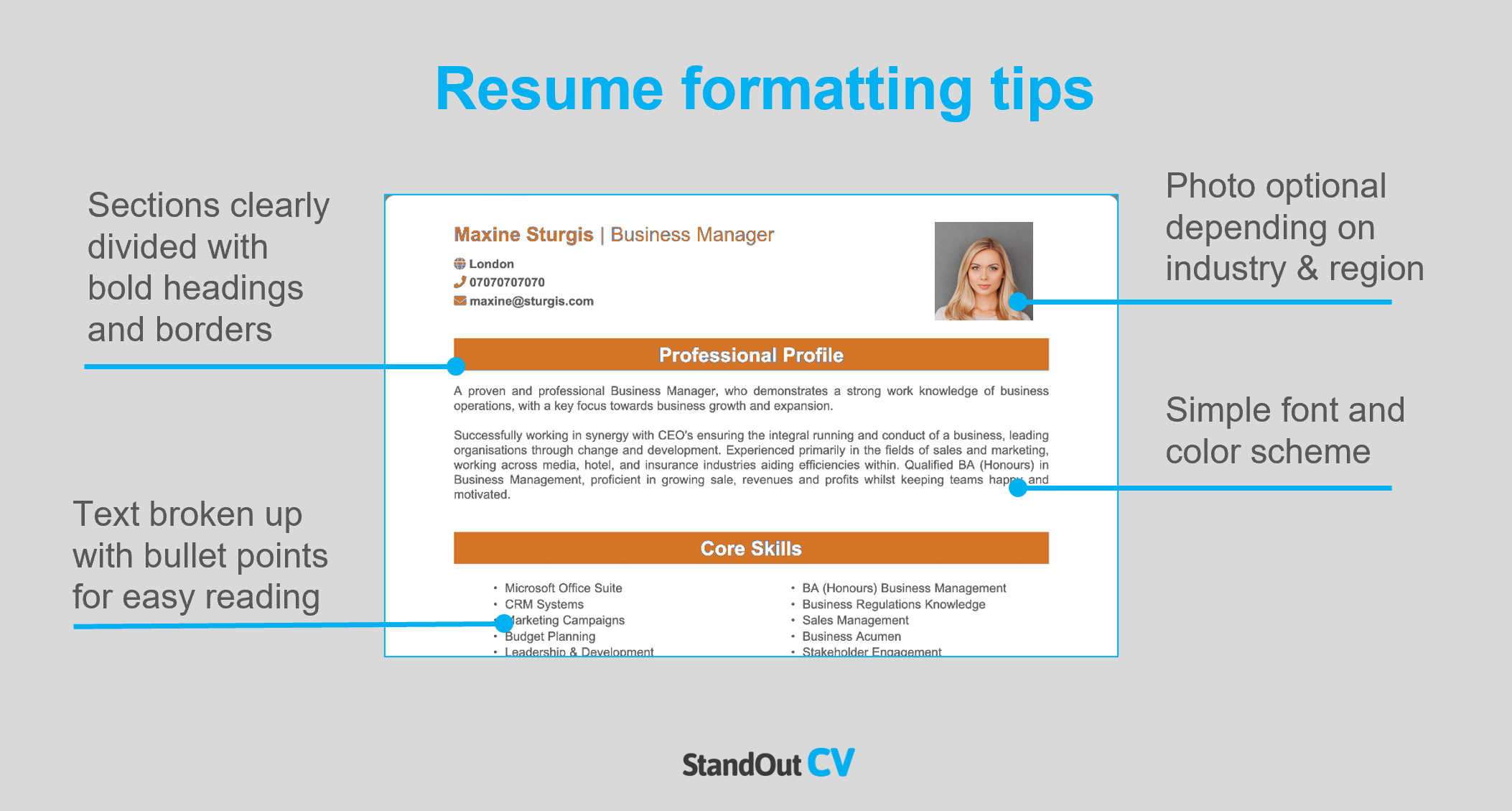 Resume layout
Divide the page into these sections when you write your own resume.
Name and contact details – Simply state who you are, and how to get in touch with you.
Resume summary – An introductory paragraph at the very top of your resume which summarizes your skills, experience and suitability for your target jobs.
Core skills section – A bullet-pointed list of your skills that relate most to your target jobs.
Work experience – A list of your current and previous jobs, including all of your responsibilities and achievements.
Education – A section that showcases all of your education and academic achievements.
Additional info (optional) – Here you can add an extra section for things like hobbies and interests, or anything else that might be relevant to your target jobs.
Here's what to include in each part of your resume.
Contact Details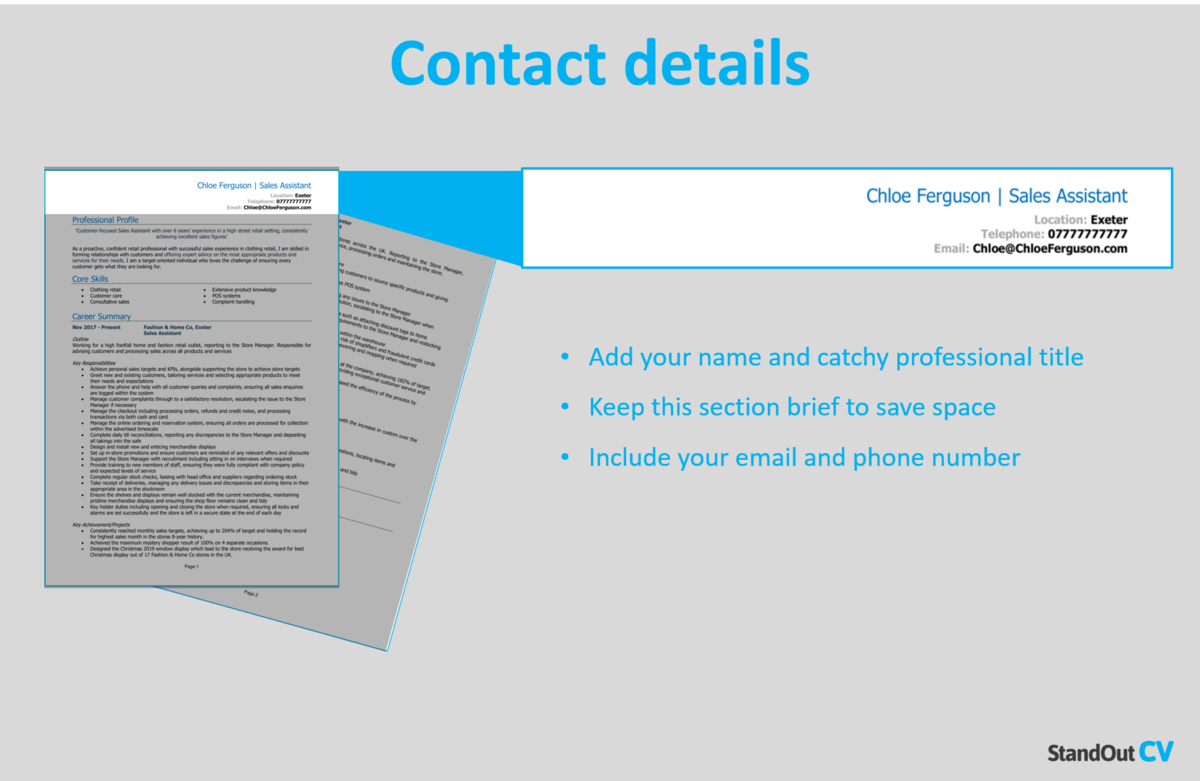 Add your name and contact details to the header of your resume, so that anybody reading can easily see how to contact you.
Name and profession title
Cell phone number – or any number you are easily reachable on
Location – Add your local area such as Washington or San Diego – not your full address as that will take up too much space.
Email address – Use a professional looking address.
You can add a link to your LinkedIn profile if you have one – you do not need to include personal details like date of birth or religion.
QA Manager Resume Summary
Grab the attention of recruiters right away by including a compelling summary at the top of your resume that summarizes your most valuable skills and experience.
This brief yet impactful section enables you to demonstrate why you're the best candidate for the job and convince recruiters to keep reading.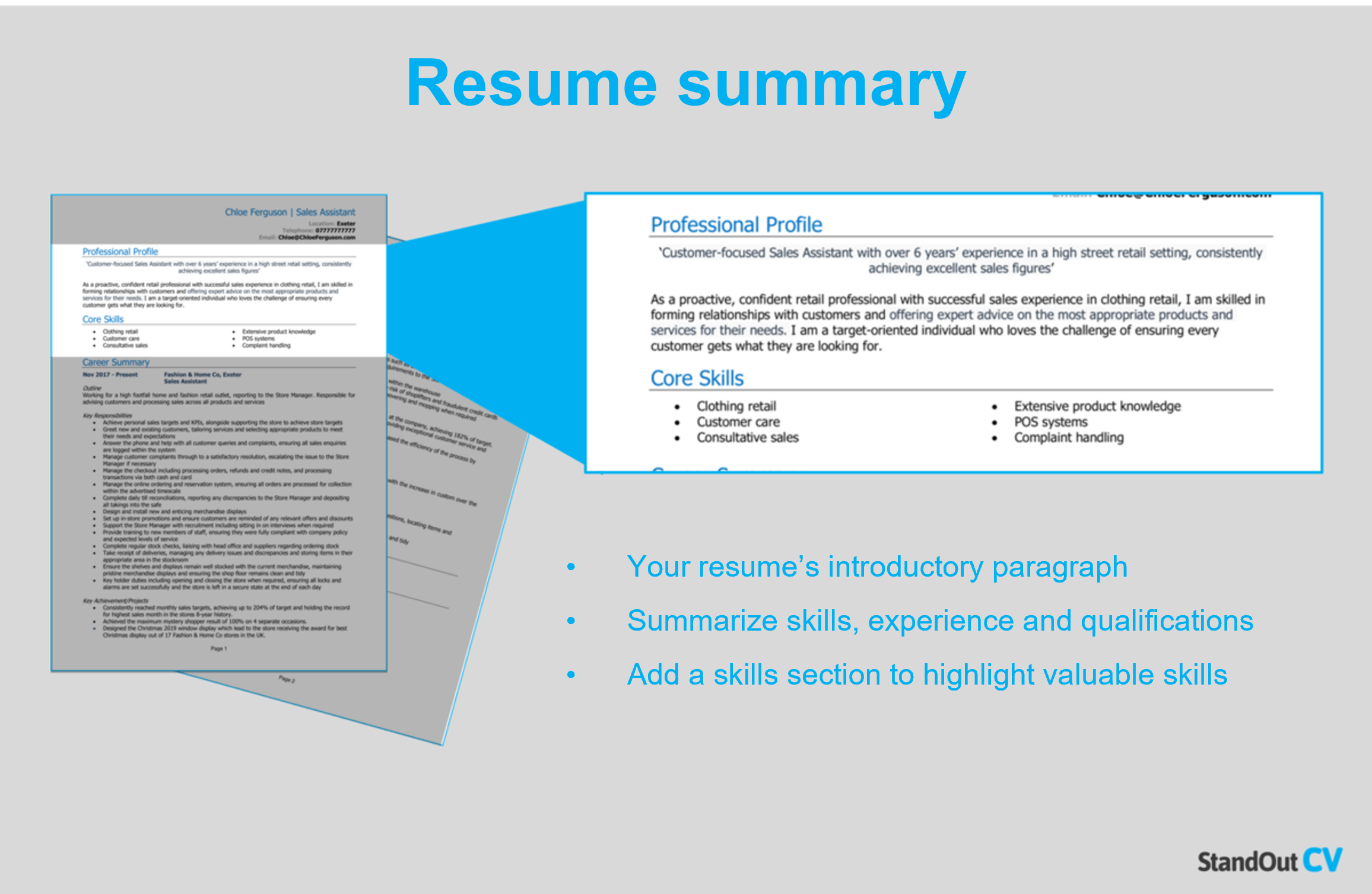 How to create a resume summary that will excite recruiters:
Keep it short: Attention spans are short in the job market, so keep your summary brief and high-level at around 4-7 lines – This is just enough to catch the eye of rushed hiring managers.
Tailor to target jobs: Tailor your resume to your target jobs by studying the job description and adding as many matching skills as you can.
Avoid using cliches: Recruiters always see cringey cliches like "hardworking guru who works well in a team or individually" – they don't mean much to anyone, so focus your summary on tangible skills and experience.
QA Manager resume summary example
Results-driven QA Manager with a strong background in quality assurance, compliance management, and process improvement within the confectionery industry. Certified Quality Auditor with demonstrated expertise in leading cross-functional teams to improve quality control metrics and meet regulatory standards. Proven ability to manage multiple projects, meet deadlines, and exceed expectations in fast-paced environments.
What to include in your QA Manager resume summary?
Summary of your experience: Summarize the type of work you have done in the past and the benefits you have delivered for the organizations you worked at.
Relevant skills: Include your skills which are hyper relevant to Quality Assurance Manager jobs to instantly show your suitability.
Qualifications: Mention any QA Manager qualifications that are important to your profession in the summary briefly, to show you are qualified to carry out the role.
Quick tip: Choose from hundreds of pre-written summaries across all industries, and add one to your resume with one-click in our partner's Resume Builder. All written by recruitment experts and easily tailored to suit your unique skillset and style.
Core skills section
Underneath your summary, write a core skills section to make your most relevant skills jump off the page at readers.
It should be made up of 2-3 columns of bullet points of your relevant skills.
Before you do this, look over the job description and make a list of any specific skills, specialisms or knowledge required.
Then, make sure to use your findings in your list. This will paint you as the perfect match for the role.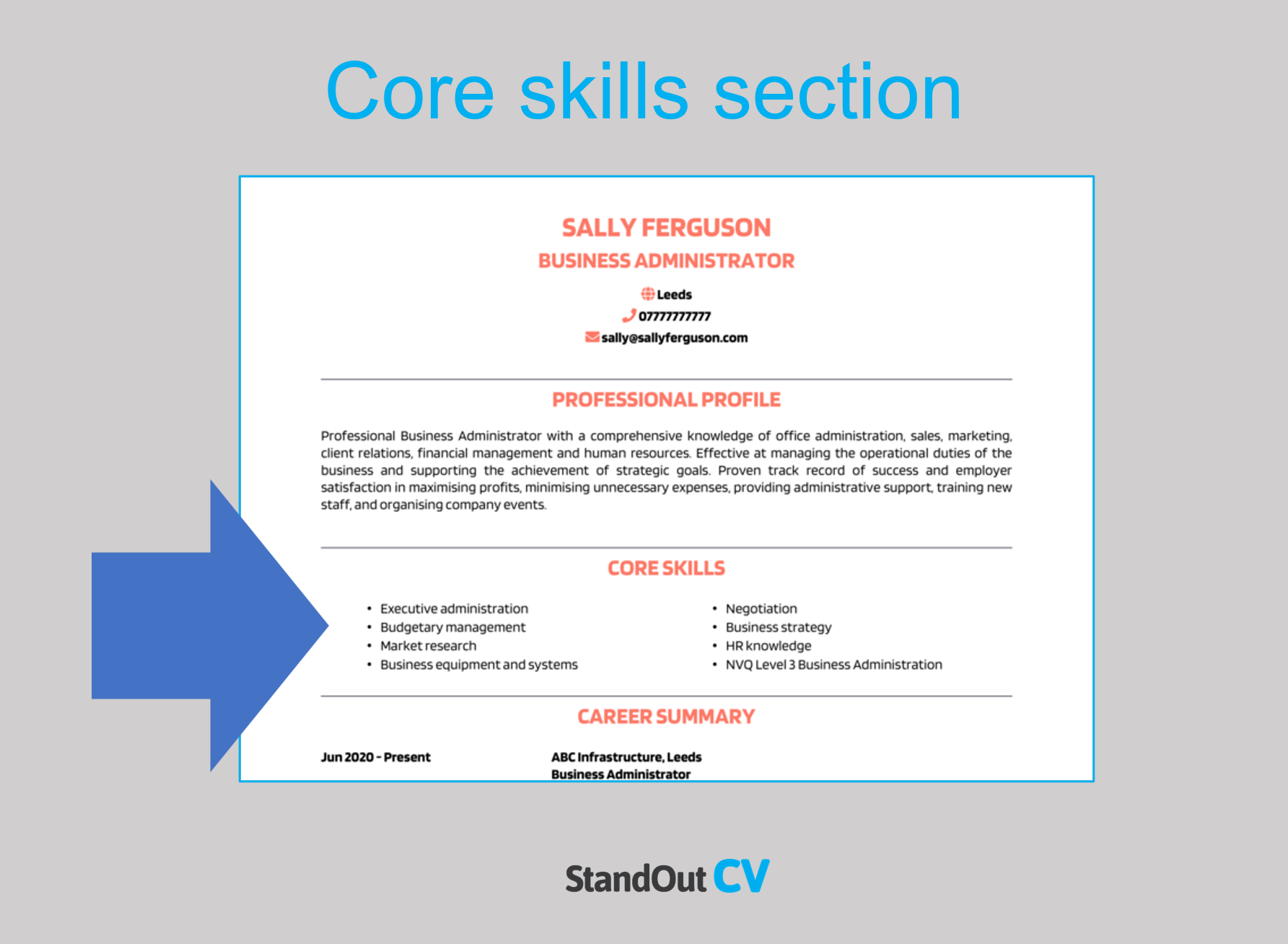 Best skills for your QA Manager resume
Quality Management Systems (QMS) – Implementing and managing quality management systems, such as ISO 9001, to ensure compliance with quality standards, regulations, and industry best practices.
Process Improvement – Identifying process inefficiencies, developing improvement strategies, and implementing quality initiatives to enhance operational effectiveness, reduce defects, and increase customer satisfaction.
Quality Auditing – Conducting internal and external audits to assess compliance with quality standards, identify non-conformities, and recommend corrective actions to maintain and improve quality performance.
Statistical Analysis – Utilizing statistical tools and methods, such as Six Sigma, to analyze data, identify trends, and make data-driven decisions for process improvement and defect reduction.
Root Cause Analysis – Utilizing knowledge of root cause analysis techniques, such as 5 Whys or Fishbone Diagrams, to identify the underlying causes of quality issues and develop effective corrective and preventive actions.
Risk Assessment and Management – Identifying and assessing quality risks, developing risk mitigation strategies, and implementing preventive measures to ensure product and process quality.
Regulatory Compliance – Utilizing knowledge of regulatory requirements and standards applicable to the industry, such as FDA regulations for food or pharmaceuticals, to ensure compliance in all quality processes and documentation.
Supplier Quality Management – Evaluating and selecting suppliers, conducting supplier audits, and managing supplier performance to ensure the delivery of high-quality materials and services.
Quality Training and Education – Developing and delivering quality training programs to employees, promoting a culture of quality awareness and continuous improvement throughout the organization.
Documentation and Reporting – Maintaining comprehensive documentation of quality procedures, test plans, and reports, as well as generating regular quality metrics and reports for management review.
Quick tip: Our partner's Resume Builder contains thousands of in-demand skills for every profession that can be added to your resume in seconds – saving you time and greatly improving your chances of landing job interviews and getting hired.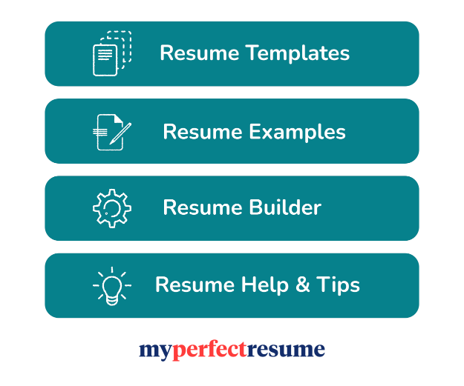 Work experience
So, you've grabbed the recruiters' attention with your summary, now it's time to show them what you're really capable of in your work experience section.
List your previous jobs from current to oldest, showing off the impact you made at each organization.
If you have tons of experience, you should just list the most recent an relevant jobs – but if you have little or no experience, add it all and even consider putting in voluntary work.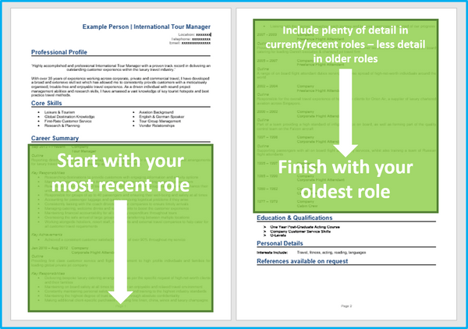 Structuring your jobs
You probably do a lot in your job, so its vital to break all of that information down into a good structure.
Structure your jobs as follows to make it easy for recruiters to skim through and pinpoint the essential info.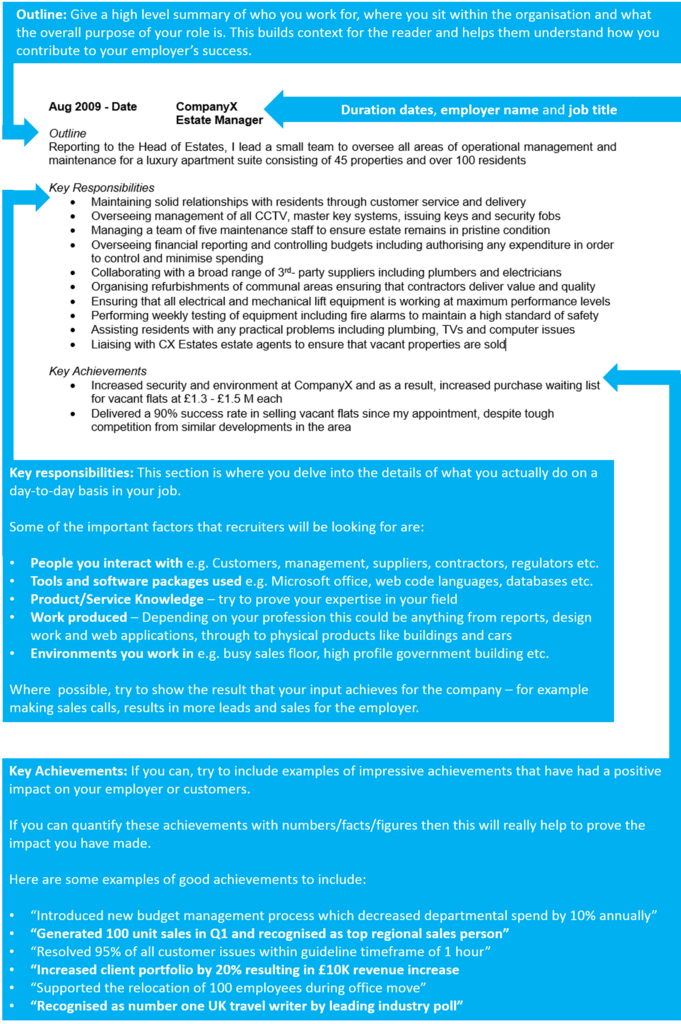 Job outline
Start with a 1-2 sentence outline of the role, summarizing what the goal of your position was, who you reported to (or managed) and the type of organization you worked for.
Key responsibilities
Then delve into the detail of your job by listing out easy-to-read bullet points which show how you apply your skills in the workplace.
Tailor these bullet points to focus on the skills and knowledge that are required in the jobs you are applying for.
Key achievements
Finish each role by highlighting some impressive achievements you made whilst in the role.
Anything that benefited the employer can be included from making financial savings, to winning new customers.
Quantify your achievements with facts and figures if you can, e.g. "reduced call wait time by 10%"
Example job for QA Manager resume
Outline
Manage quality assurance activities at a leading confectionary factory in Tulsa, overseeing the quality of over 50 different products from raw materials to finished goods.
Key Responsibilities
Recruit, train, and mentor a team of 20 quality control technicians
Establish and enforce quality assurance processes, including inspection procedures, testing protocols, and documentation standards
Conduct regular audits and inspections to verify adherence to quality standards
Collaborate with cross-functional teams to identify and address quality issues, implementing corrective and preventive actions
Quick tip: Create impressive job descriptions easily in our partner's Resume Builder by adding pre-written job phrases for every industry and career stage.

Education section
Towards the bottom of your resume, add your education section.
Here you should list your professional qualifications and academic record, such as high school diplomas or college degrees.
If you have lots of work experience, you can keep this section brief (because recruiters will be more interested in your career. If you have little/no experience then you should bulk this section up with plenty of detail.
Additional information
If you have anything else to add which is relevant to the jobs you are applying for, the additional info section is the place to add it.
Perhaps you have a hobby which involves relevant skills, or maybe you have some awards or publications worth mentioning.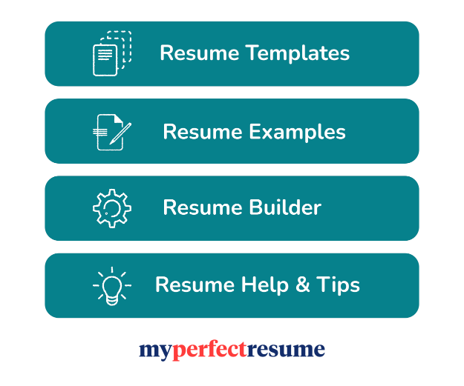 Writing your own winning QA Manager resume
Crafting a strong Quality Assurance Manager resume can be a daunting task, but implementing the steps outlined above will significantly increase your chances of securing multiple interview opportunities.
Good luck with your job search!