As a QA lead, the company relies on you to ensure they offer their customers the best quality goods or services.
But in order to secure the role, you need a resume that proves you're detail oriented and you have the technical skills to maintain the company's high standards.
And we've got the perfect method for crafting such an impressive application. Check out our QA lead resume example and writing guide below.
Contents
| | |
| --- | --- |
| How to write a QA Lead resume | |

QA Lead Resume Example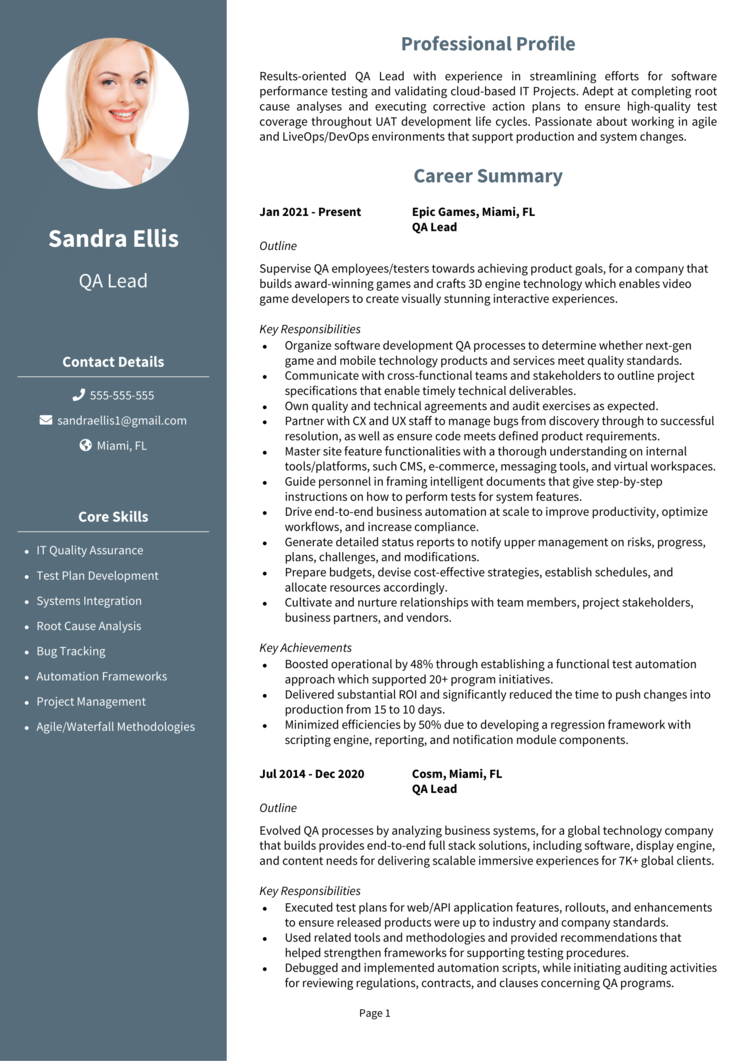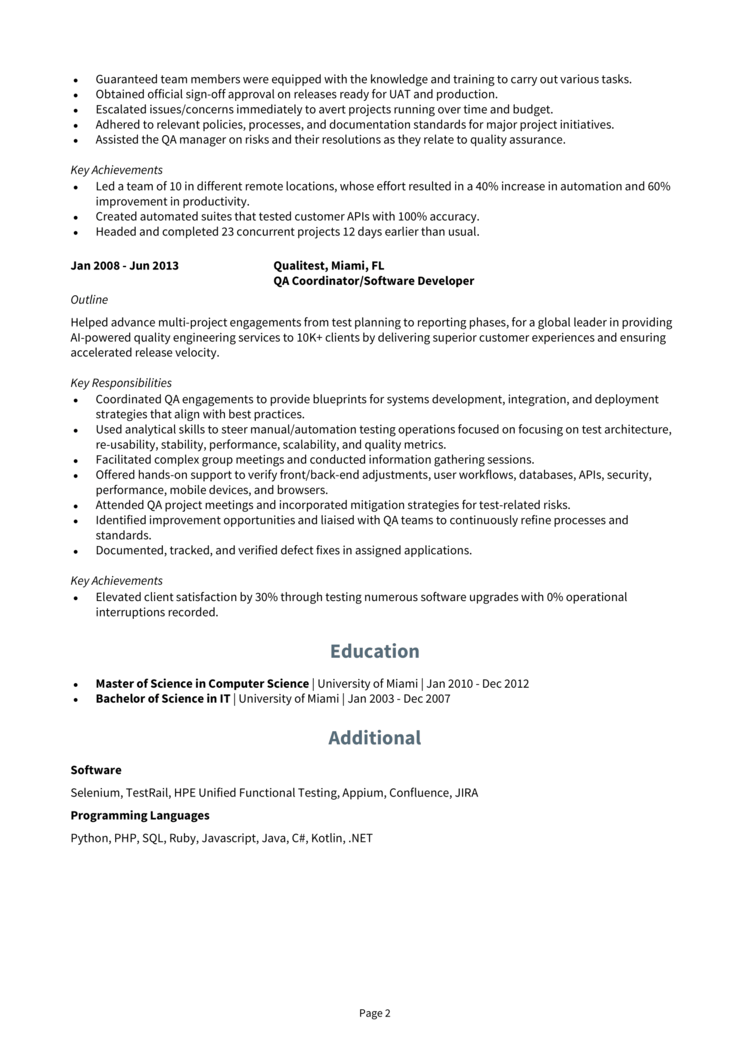 This Quality Assurance Lead resume example shows you the most effective layout for a resume in today's job market, along with the type of content you need to include.
Stick closely to these guidelines as you write your own resume, to boost your chances of getting lots of responses, interviews and job offers.
Now lets dive into the details of how you write your own eye-catching resume…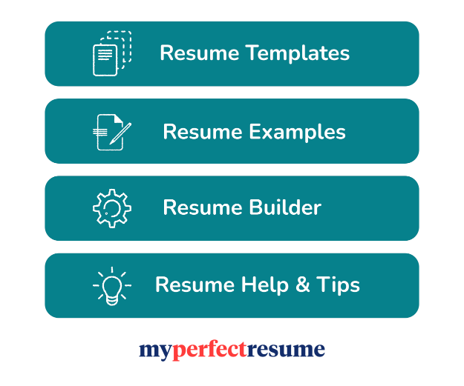 QA Lead resume layout and format
The format and layout of your resume can make or break its success.
Sure, it's great to pack your resume with lots of impressive skills and knowledge, but if the page is not structured clearly, hiring managers will struggle to find the important stuff!
Above all, your resume should be easy-to-read and professional looking.
Follow these formatting tips to get noticed.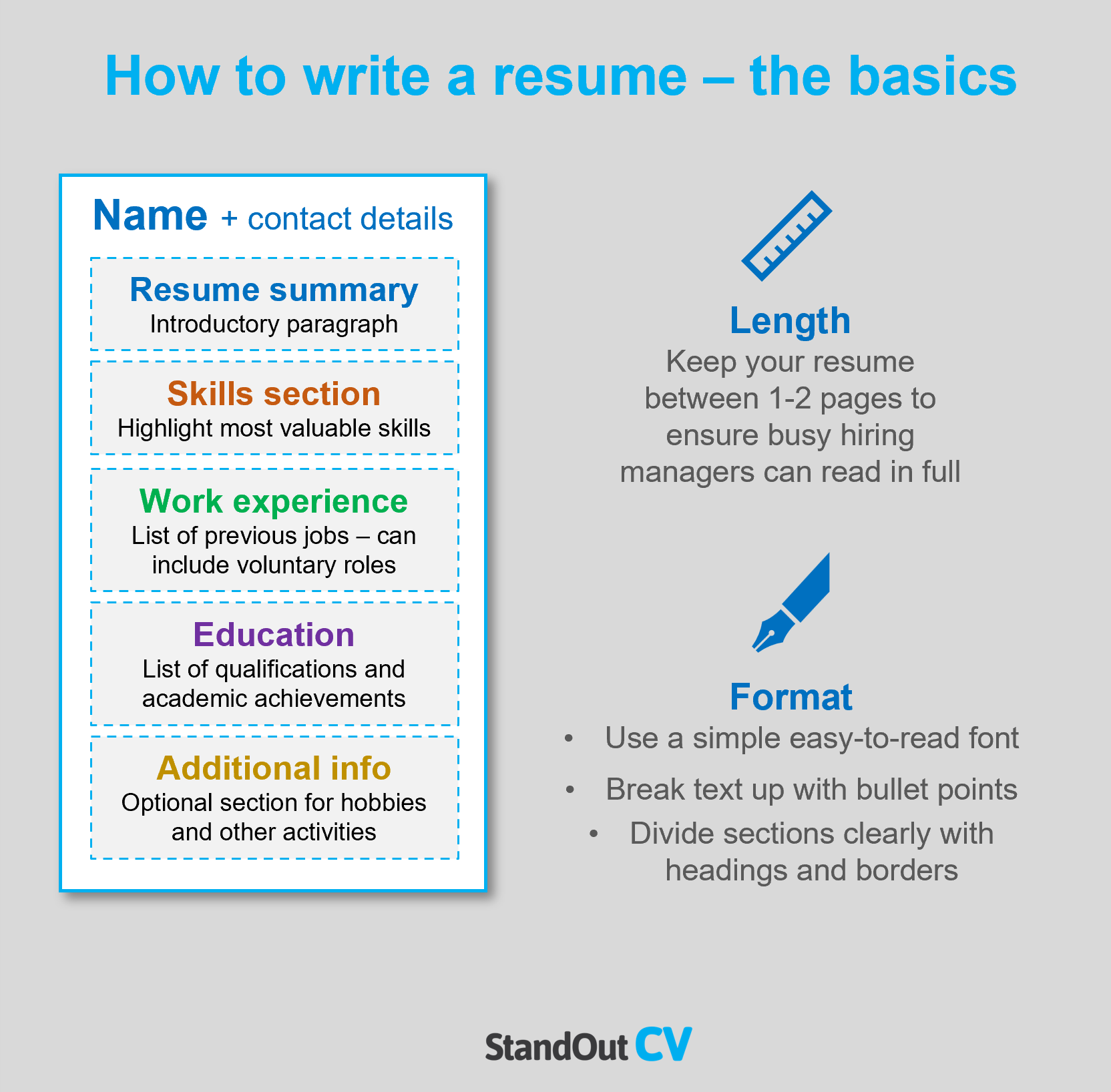 Formatting your resume for success
Length: Keep your resume to 2 pages or under. You've probably heard that recruiters and hiring managers don't have lots of time to read every resume, so keep yours brief if you want to ensure that they read all of the important info in yours.
Font & readability: A readable resume is crucial if you want recruiters to see your important skills. Ensure yours is easy to read by using a simple, clear font and breaking up the text with bullet points and short paragraphs.
Layout & Structure: Allow recruiters to skim through your resume with ease, by dividing the page into clear sections with headings and borders. The design of your resume should be eye-catching but not overly complex – keep the style and color scheme simple and clean.
Photos: Although it is not compulsory to include a photo in your resume in the USA, it can be advantageous if you are applying to companies in creative industries.
Quick tip: Achieving a professional look for your resume can be difficult and time-consuming. If you want to create an attractive resume quickly, try our partner's Resume Builder and use one of their eye-catching resume templates.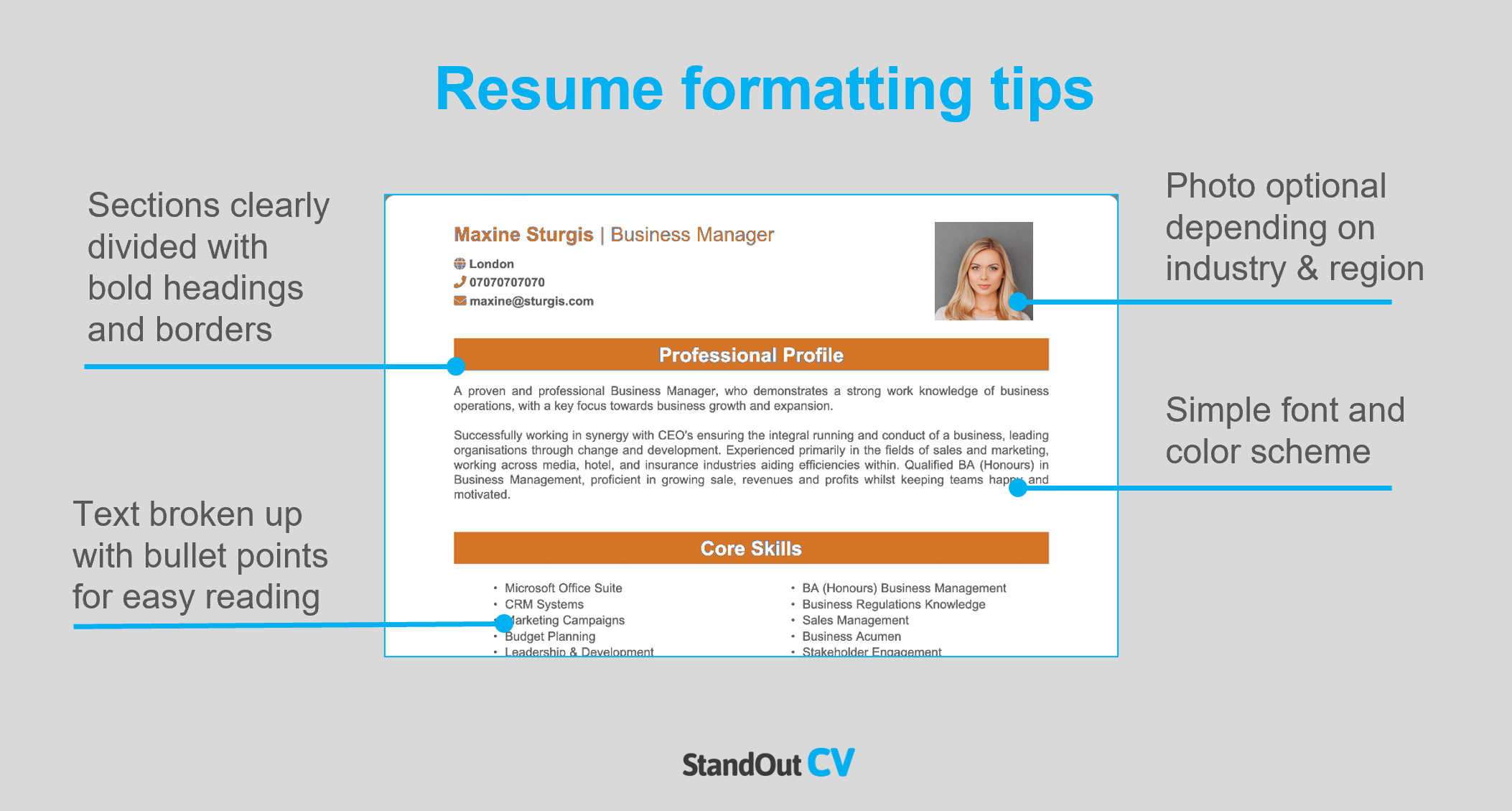 Resume layout
When you write your resume, include the sections below.
Name and contact details – Pop these at the very top to ensure recruiters know how to contact you.
Resume summary – An eye-catching paragraph which summarizes your most valuable attributes – placed near the top of your resume
Skills section – A bullet pointed list of your most in-demand skills, enabling recruiters to see your suitability from a glance.
Work experience – List some or all of your previous jobs in reverse chronological order – voluntary work and college placements can be included if you have no paid experience.
Education – A summary of your professional training and academic qualifications.
Additional info – An optional section for anything that may boost your application, such as relevant hobbies and interests
Here's what to include in each part of your resume.
Contact Details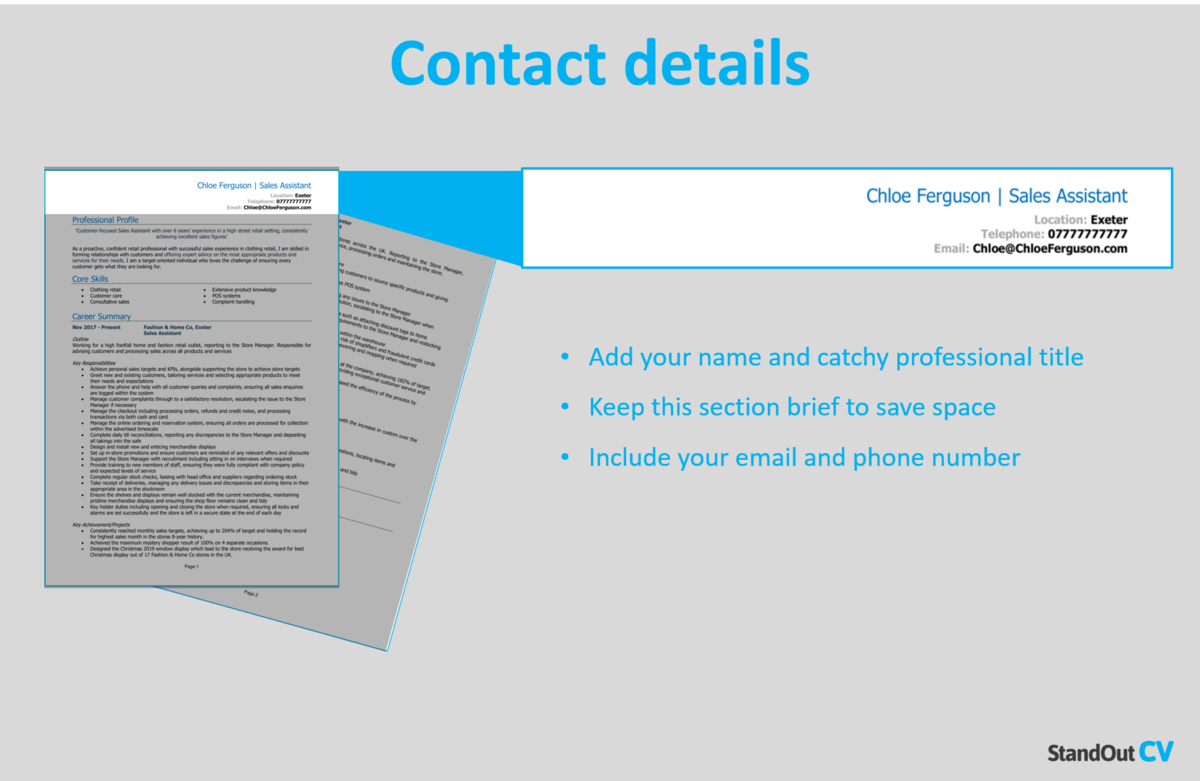 Add your name and contact details to the very top of your resume, making it easy for recruiters to get in touch
Name and profession title
Cell phone number – or another number you can answer quickly
Location – Add your local area such as San Diego or New York – not your full address as that will take up too much space.
Email address – Use your name or close variation – no nicknames from high school.
You can add a link to your LinkedIn profile if you have one – you do not need to include personal details like date of birth or marital status.
QA Lead Resume Summary
The resume summary is a short paragraph at the top of your resume, and it's purpose is to grab recruiter's attention and make sure they keep reading it.
To make your summary work, ensure that you provide a high-level summary of your skills and experience – and tailor it to reflect the requirements of the jobs you are applying for.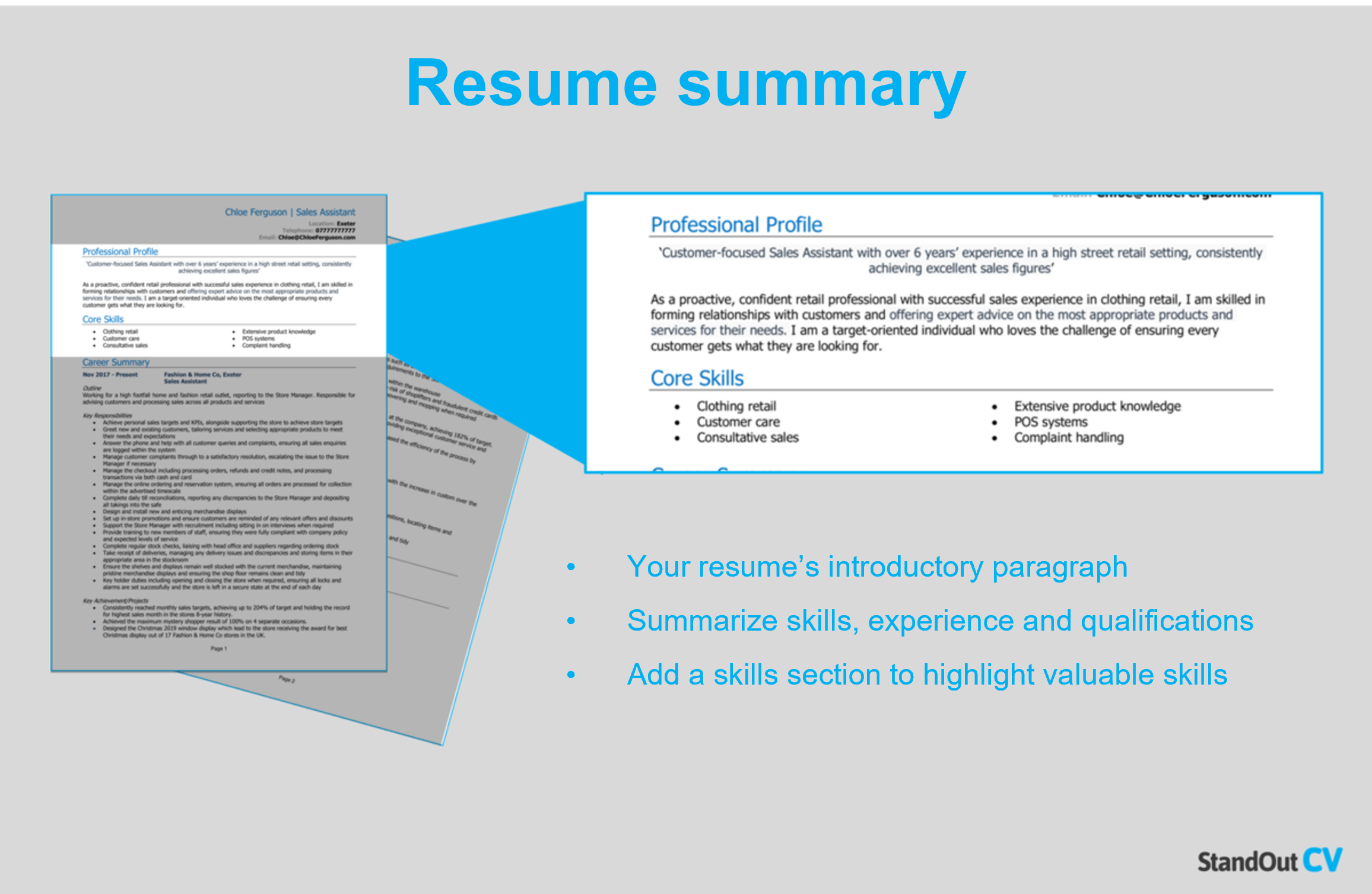 How to create a resume summary that will get you noticed:
Keep it short: Attention spans are short in the job market, so keep your summary brief and high-level at around 4-7 lines – This is just enough to catch the eye of rushed hiring managers.
Tailor to target jobs: Optimize your summary to match the requirements of your target jobs, by mirroring the key words from the job description as closely as possible.
Avoid using cliches: You might be a "highly motivated go-getter who thinks outside the box" but generic meaningless cliches like that don't tell employers much about you – stick to factual information in your summary.
Example resume summary for QA Lead
Results-oriented QA Lead with experience in streamlining efforts for software performance testing and validating cloud-based IT Projects. Adept at completing root cause analyses and executing corrective action plans to ensure high-quality test coverage throughout UAT development life cycles. Passionate about working in agile and LiveOps/DevOps environments that support production and system changes.
What to include in your QA Lead resume summary?
Summary of experience: Briefly describe the work you have performed in the past and the contributions you have made to the organizations you have worked for.
Relevant skills: Highlight your skills which are most relevant to QA Lead jobs, to ensure that recruiters see your most in-demand skills as soon as they open your resume.
Qualifications: Mention any quality assurance qualifications that are important to your profession in the summary briefly, to show you are qualified to carry out the role.
Quick tip: Choose from hundreds of pre-written summaries across all industries, and add one to your resume with one-click in our partner's Resume Builder. All written by recruitment experts and easily tailored to suit your unique skillset and style.
Core skills section
Sitting just underneath your resume summary, your core skills section gives recruiters 4-10 of your most in-demand skills in just a glance.
As QA Lead jobs may get hundreds of applications, this is a great way to stand out and quickly grab hiring managers' attention.
It should be made up of 2-3 columns of bullet points and highlight attributes that are hyper-relevant to the jobs you are aiming for.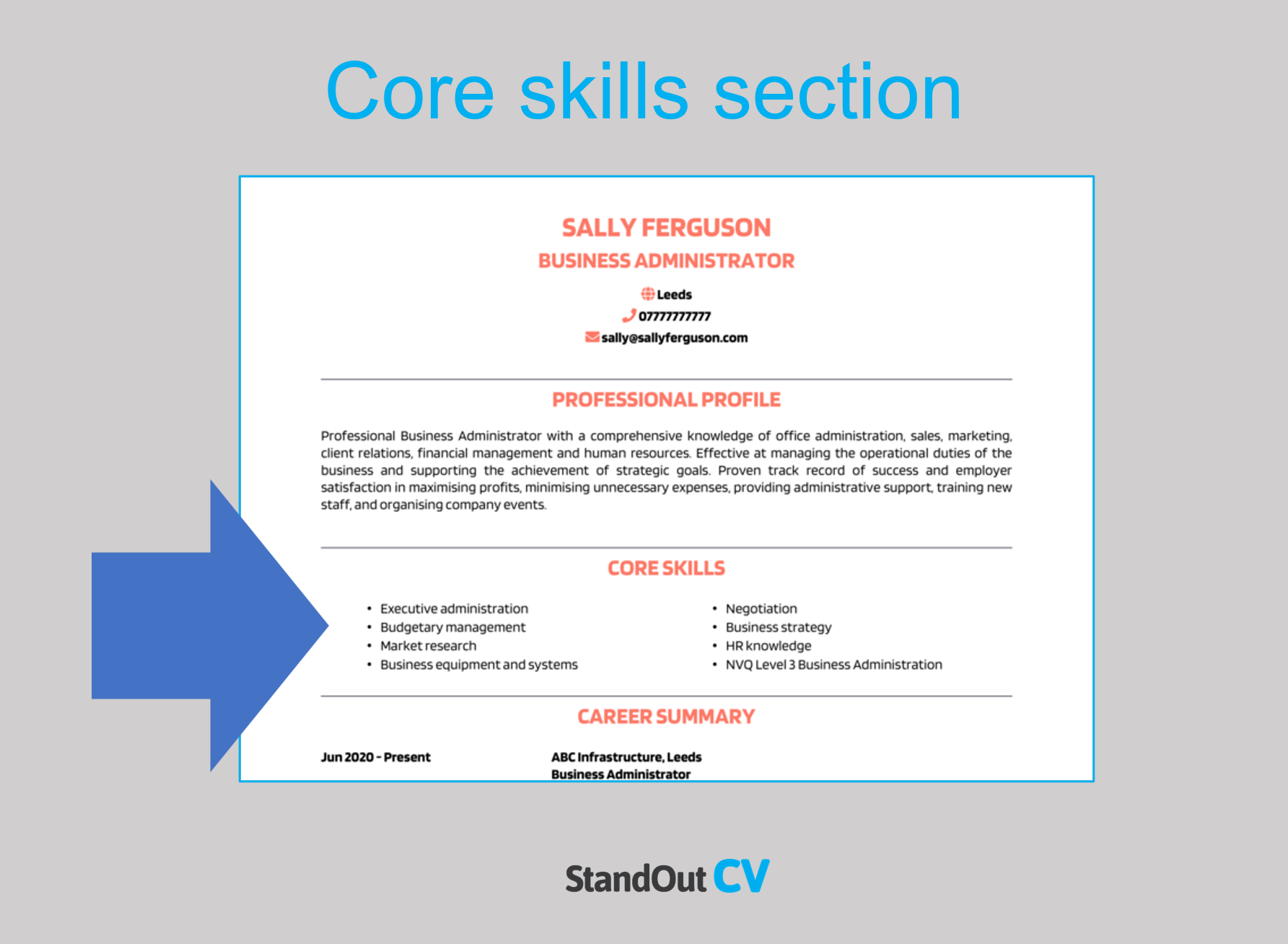 Best skills for your QA Lead resume
Quality Assurance – developing and implementing quality assurance processes, including defining test strategies, designing test plans, and managing the testing process.
Test Automation – maintaining knowledge of automated testing tools and designing and implementing automated test scripts to streamline the testing process and improve test coverage.
Risk Assessment – identifying and assessing project risks to develop strategies to mitigate risk and ensure the quality of the final product.
Process Improvement – analyzing current quality assurance processes and identifying opportunities for improvement and developing and implementing strategies to optimize testing procedures and increase product quality.
Test Planning – planning testing efforts and coordinating with development teams to ensure that all necessary tests are performed, and to develop test plans that adequately cover all possible scenarios.
Metrics Analysis – developing and analyzing metrics related to product quality, including test coverage, defect rates, and test efficiency, and to use this data to inform quality improvement initiatives.
Cross-Functional Collaboration – working collaboratively with other teams, including developers, project managers, and business analysts, to ensure that product requirements are met and to identify opportunities for improvement.
Regulatory Compliance – maintaining knowledge of regulatory compliance requirements for products in the specific industry, and the ability to ensure that the product meets all relevant regulatory standards.
Quick tip: Our partner's Resume Builder contains thousands of in-demand skills for every profession that can be added to your resume in seconds – saving you time and greatly improving your chances of landing job interviews and getting hired.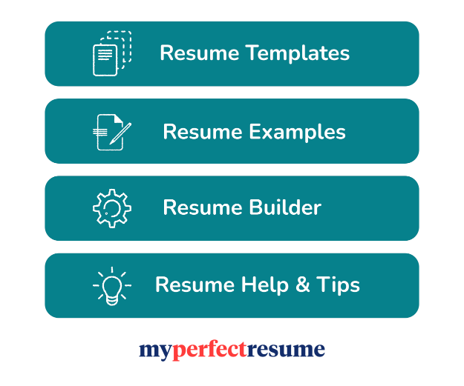 Work experience
Once you've got recruiters interested with your impactful summary, your work experience is where the real detail will lie.
Lay out your previous jobs from current to oldest, detailing what you contributed and achieved in each one.
If you're highly experienced you can cut this section down to your most recent few years of work, but if you are junior you can bulk this up with voluntary work and college placements.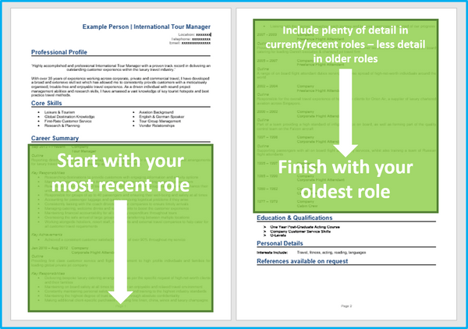 Structuring your jobs
It's easy to overwhelm readers when writing about a job you have been doing for years or even months.
Break the information up like this to keep it simple for recruiters to understand.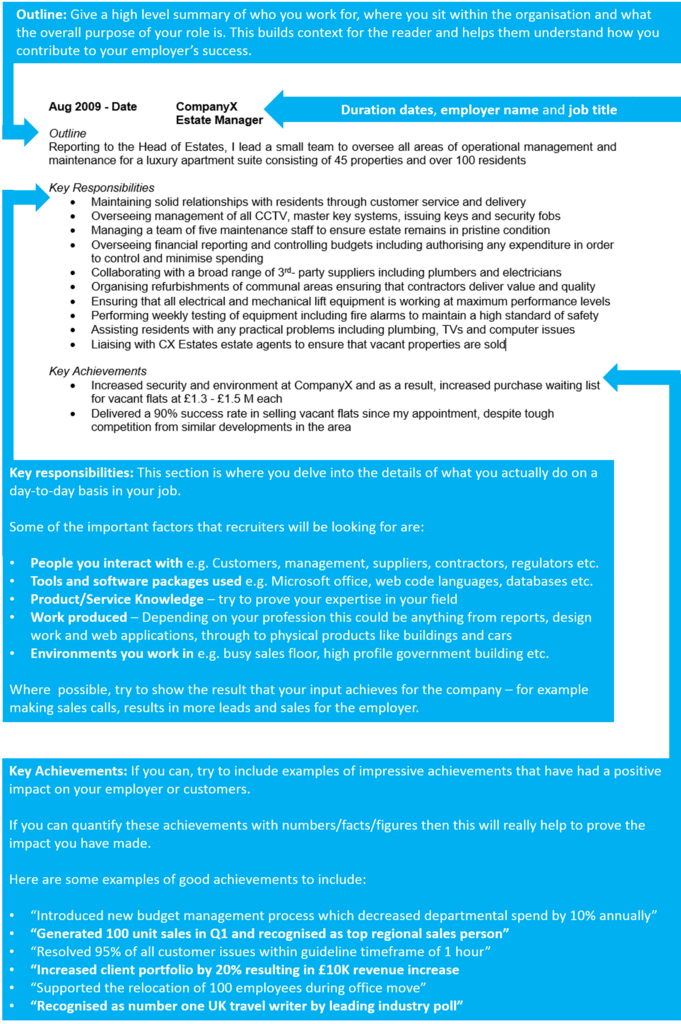 Job outline
Each role description should begin with a qucik summary of the job and company, along with how the job fits into the strucuture of the organization.
Key responsibilities
The bulk of the role description should be comprised of bullet points that explain all of your duties in the job.
Keep the sentences short and simple to make them easy for recruiters to digest.
Key achievements
Finish each role by highlighting some impressive achievements you made whilst in the role.
Anything that benefited the employer can be included from making financial savings, to winning new customers.
Quantify your achievements with facts and figures if you can, e.g. "reduced call wait time by 10%"
Example job for QA Lead resume
Outline
Supervise QA employees/testers towards achieving product goals, for a company that builds award-winning games and crafts 3D engine technology which enables video game developers to create visually stunning interactive experiences.
Key Responsibilities
Organize software development QA processes to determine whether next-gen game and mobile technology products and services meet quality standards.
Communicate with cross-functional teams and stakeholders to outline project specifications that enable timely technical deliverables.
Own quality and technical agreements and audit exercises as expected.
Partner with CX and UX staff to manage bugs from discovery through to successful resolution, as well as ensure code meets defined product requirements.
Quick tip: Create impressive job descriptions easily in our partner's Resume Builder by adding pre-written job phrases for every industry and career stage.

Education section
Towards the bottom of your resume, add your education section.
Here you should list your professional qualifications and academic record, such as high school diplomas or college degrees.
If you have lots of work experience, you can keep this section brief (because recruiters will be more interested in your career. If you have little/no experience then you should bulk this section up with plenty of detail.
Additional information
The additional info section is optional but can be useful if you have anything else to add that could benefit your application.
For example, you may have some hobbies and interests that are relevant to your job – or you might have awards or publications to shout about.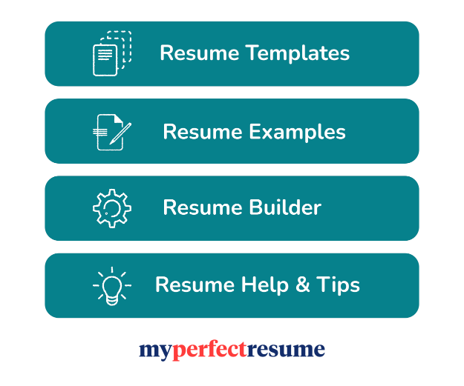 Writing your own QA Lead resume
Writing a Quality Assurance Lead resume can be challenging but following the steps above will ensure that you land plenty of interviews.
If you want to speed up the process and use an attractive professional template, try out our partner's Resume Builder.
Good luck with your job search!