Mental health has become a huge topic over the last couple of years and as a psychiatrist, you play a crucial role in supporting those with ongoing mental, emotional, and behavioral disorders.
But if you want to be there to support patients, you need to land your next role, and we can help you to do that with our detailed resume writing guide below.
We've also put together a psychiatrist resume example to give you some extra support and inspiration.
Contents
| | |
| --- | --- |
| How to write your Psychiatrist resume | |

Psychiatrist Resume Example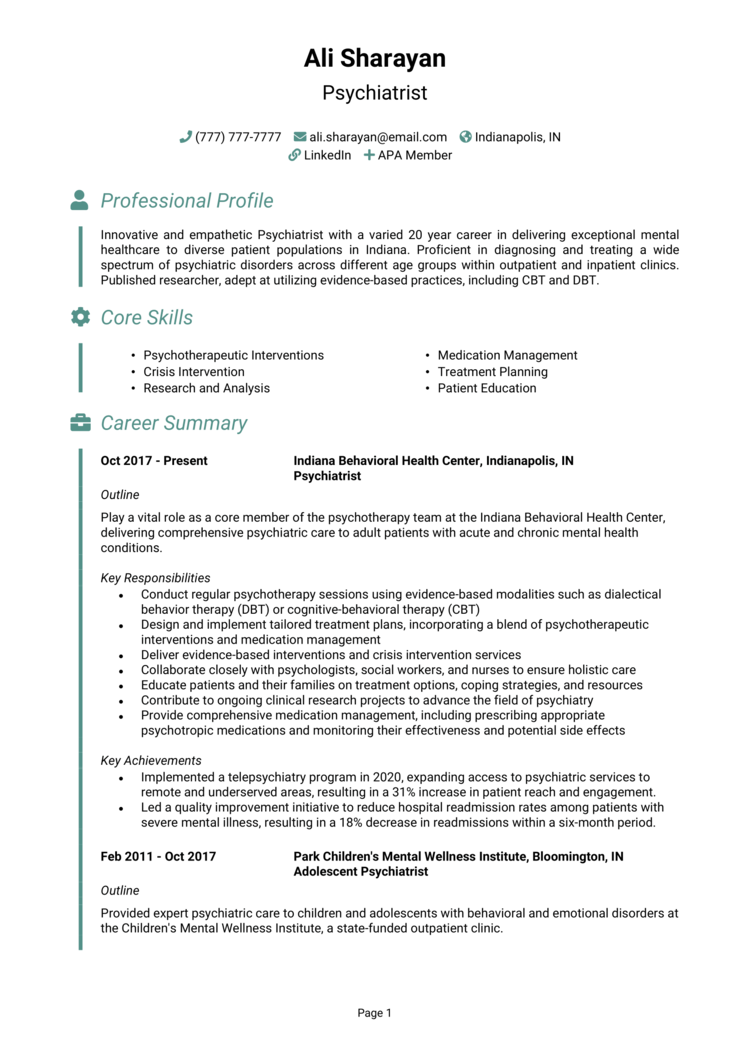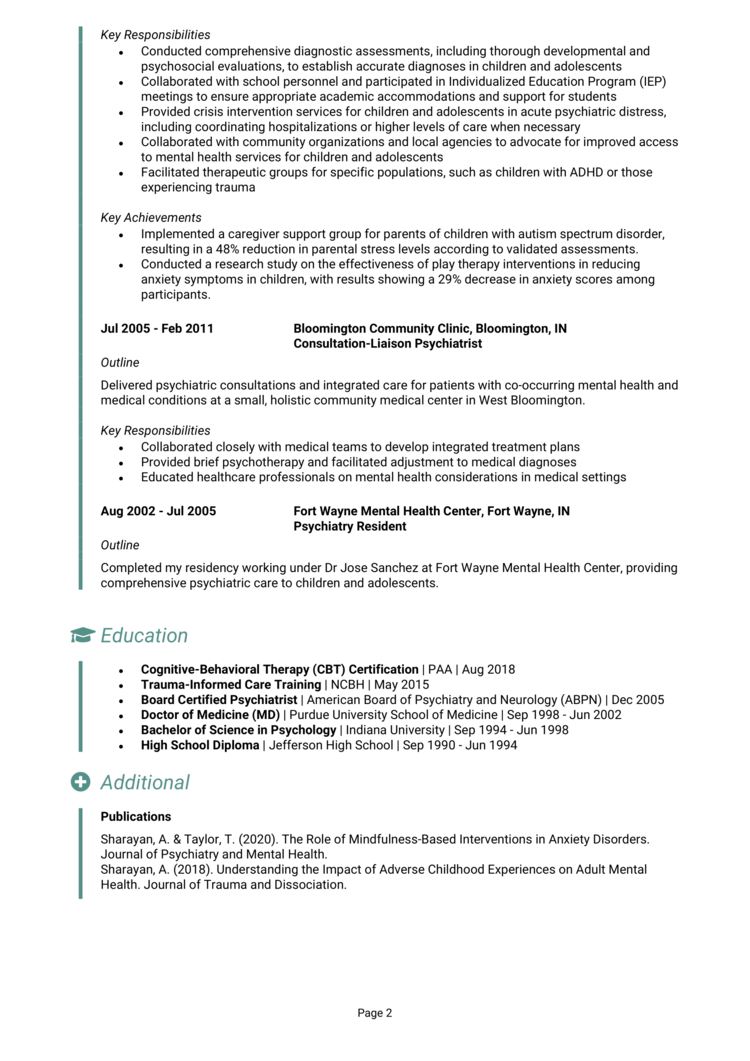 This Psychiatrist resume example shows you the most effective layout for a resume in today's job market, along with the type of content you need to include.
Stick closely to these guidelines as you write your own resume, to boost your chances of getting lots of responses, interviews and job offers.
Now lets dive into the details of how you write your own eye-catching resume…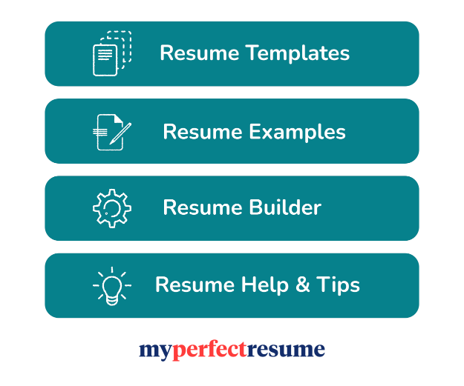 Psychiatrist resume layout and format
Your resume layout and format will play a big role in helping hiring managers to take notice of your resume and stay glued to it.
Shoot for a simple yet professional look to ensure you make a strong first impression, and organize the page in a way that is easy for readers to digest the information.
The following formatting tips should help.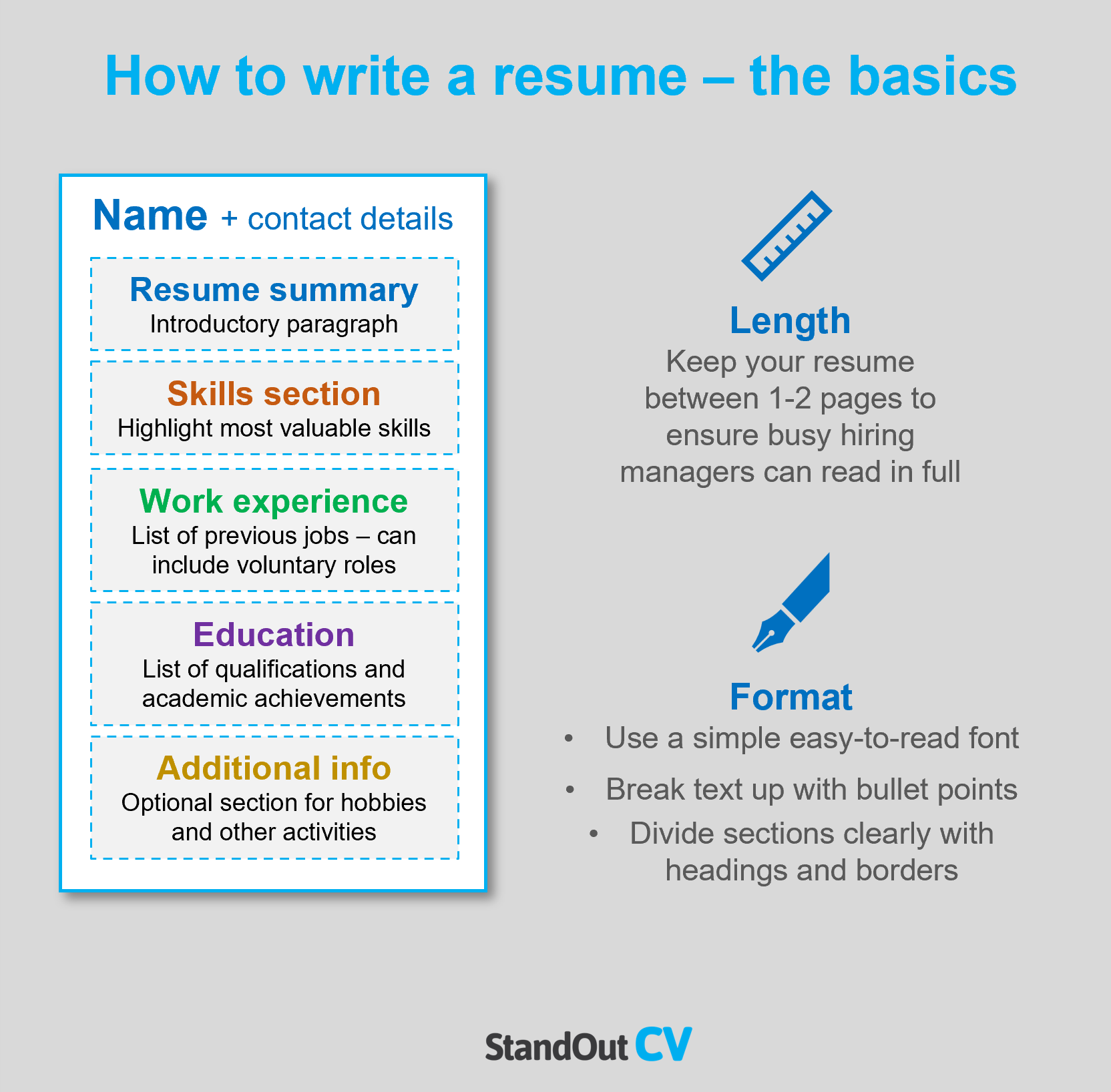 Formatting your resume
Length: Given that recruiters have to sift through tons of resumes daily, it's recommended to keep your resume brief (no more than 2 pages) to make sure it receives their full attention.
Font & readability: Nobody likes to read huge unbroken paragraphs of text – and recruiters are no different. Break your resume text up with bullet points and use a clear simple font.
Layout: Go with a resume design that looks good, but also allows for easy reading and navigation for employers. Ensure the page is clearly split up into sections by adding large font headings and dividing borders. Keep the color scheme simple and don't overcrowd the page.
Photos: While a photo is not usually necessary on your resume in the United States, it may be beneficial to include one in regions and industries where it is customary.
Quick tip: Achieving a professional look for your resume can be difficult and time-consuming. If you want to create an attractive resume quickly, try our partner's Resume Builder and use one of their eye-catching resume templates.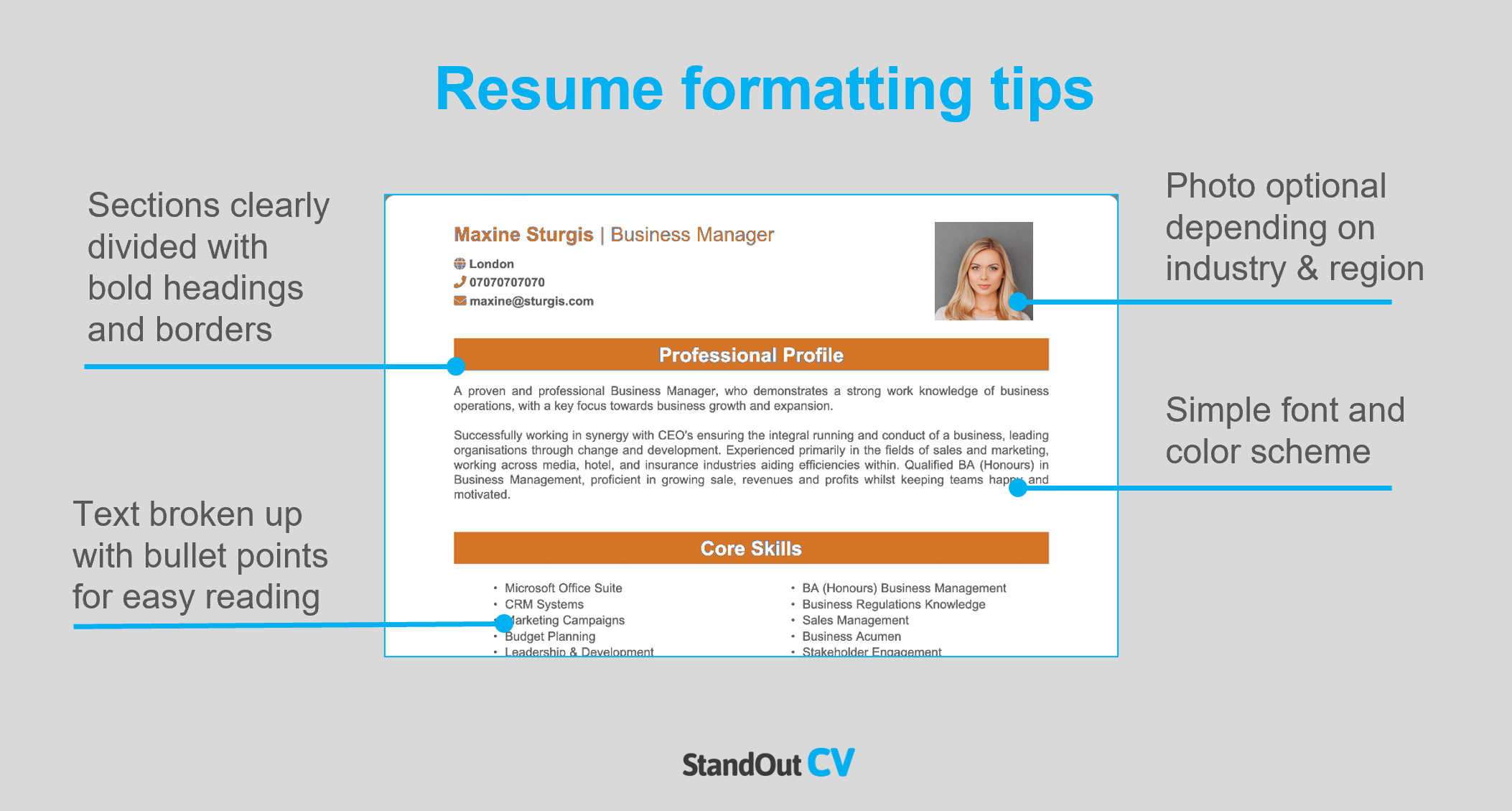 Resume layout
When writing your resume, you should always include the following sections:
Name and Contact Details – Place this information at the top of your resume to make it easy for employers to contact you.
Resume Summary – Write a brief introductory paragraph at the top of your resume summarizing why you are the best candidate for the job.
Skills Section – Create a concise list of your most important skills that can be quickly skimmed over by potential employers.
Work Experience – List your previous jobs in reverse chronological order, including volunteer work and college placements if you have no paid experience.
Education – List your educational qualifications and any professional training you have received.
Additional Information – This is an optional section for including details about hobbies, interests, or any other relevant information that may help distinguish you from other candidates.
Here's what to add to each section of your Psychiatrist resume.
Contact Details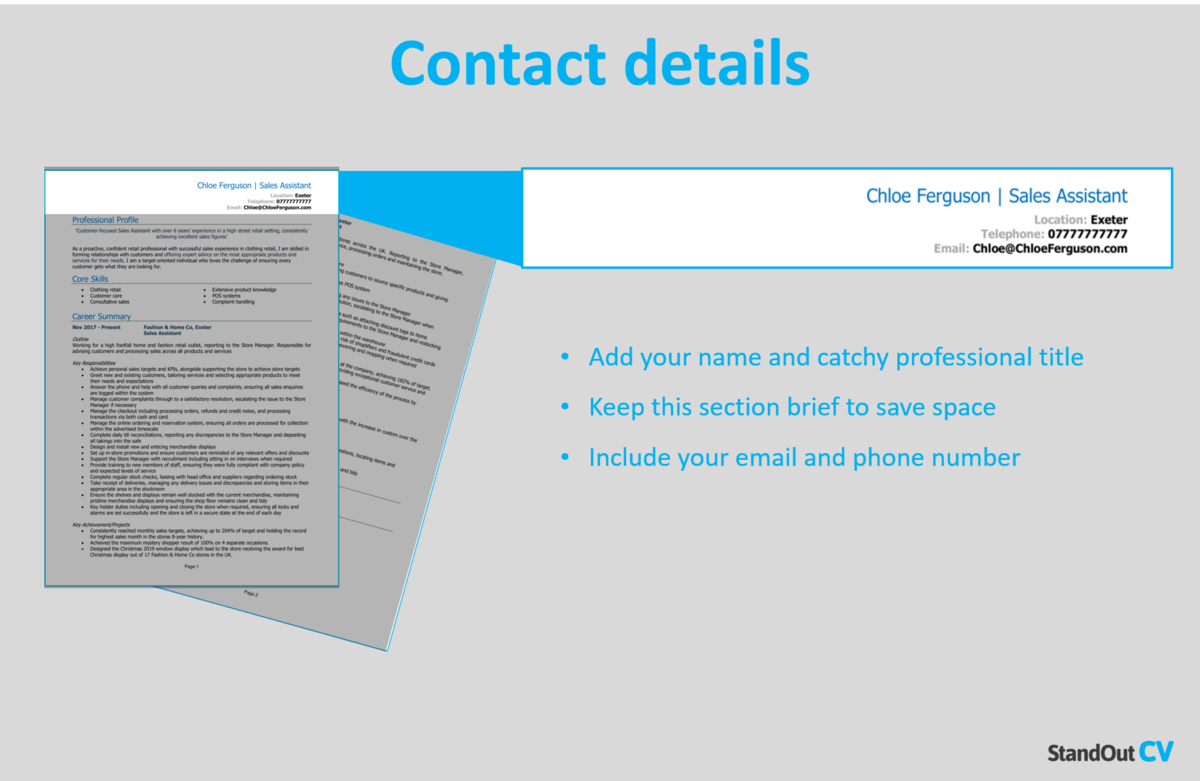 Add your name and contact details to the very top of your resume, making it easy for recruiters to get in touch
Name and profession title
Cell phone number – or another number you can answer quickly
Location – Add your local area such as San Diego or New York – not your full address as that will take up too much space.
Email address – Use your name or close variation – no nicknames from high school.
You can add a link to your LinkedIn profile if you have one – you do not need to include personal details like date of birth or marital status.
Psychiatrist Resume Summary
The resume summary is a short paragraph at the top of your resume, and it's purpose is to grab recruiter's attention and make sure they keep reading it.
To make your summary work, ensure that you provide a high-level summary of your skills and experience – and tailor it to reflect the requirements of the jobs you are applying for.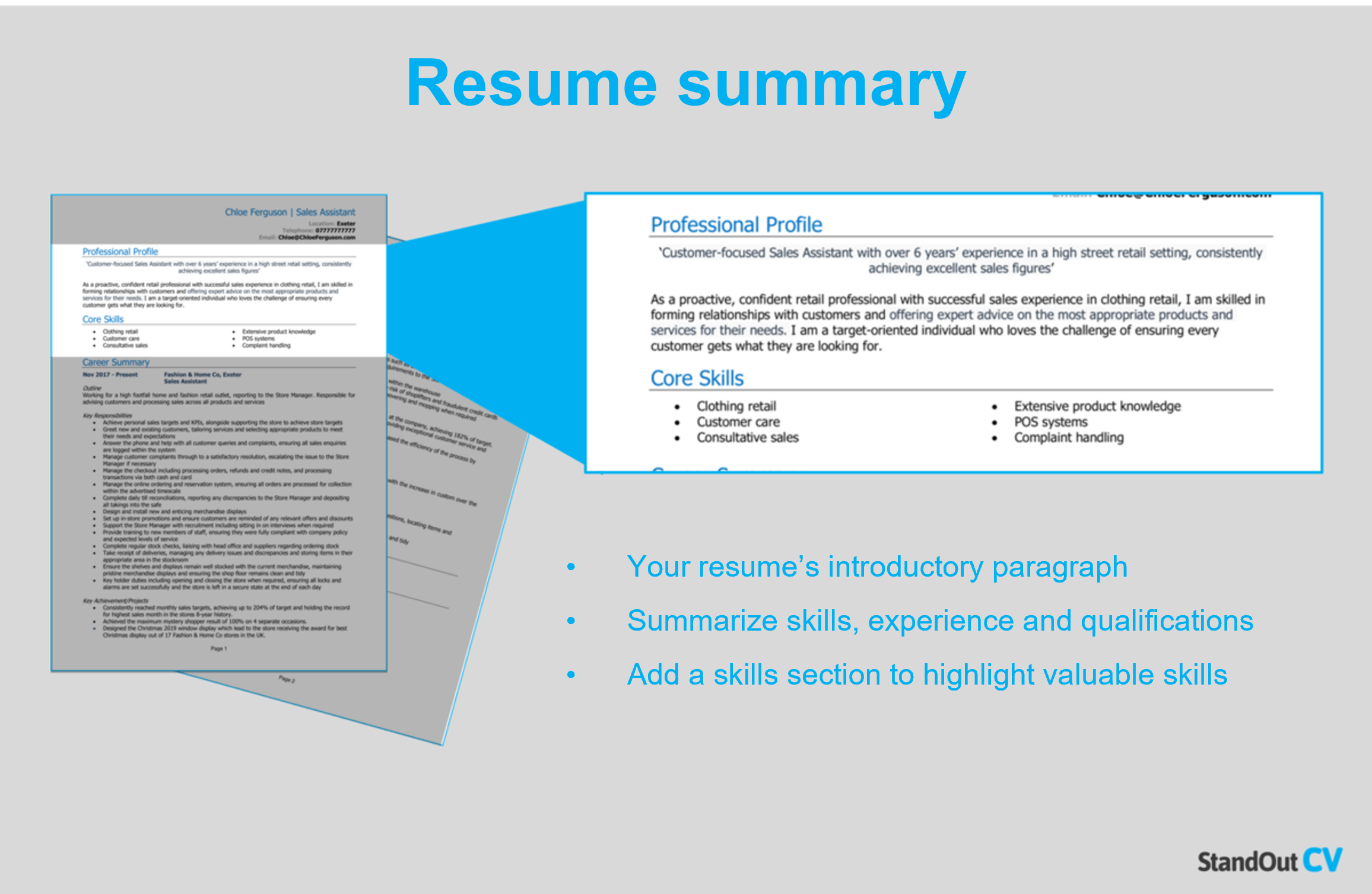 How to create a resume summary that will excite recruiters:
Keep it short: Attention spans are short in the job market, so keep your summary brief and high-level at around 4-7 lines – This is just enough to catch the eye of rushed hiring managers.
Tailor to target jobs: Tailor your resume to your target jobs by studying the job description and adding as many matching skills as you can.
Avoid using cliches: You might be a "highly motivated go-getter who thinks outside the box" but generic meaningless cliches like that don't tell employers much about you – stick to factual information in your summary.
Psychiatrist resume summary example
Innovative and empathetic Psychiatrist with a varied 20-year career in delivering exceptional mental healthcare to diverse patient populations in Indiana. Proficient in diagnosing and treating a wide spectrum of psychiatric disorders across different age groups within outpatient and inpatient clinics. Published researcher, adept at utilizing evidence-based practices, including CBT and DBT.
What to include in your Psychiatrist resume summary?
Summary of your experience: Summarize the type of work you have done in the past and the ways in which you have contributed to the success of your previous employers.
Relevant skills: Incorporate your highly relevant skills for Psychiatrist jobs to exhibit your suitability as soon as your resume is opened.
Qualifications: To make a strong impression on potential employers when applying for Psychiatrist jobs, be sure to mention any relevant qualifications in your summary.
Quick tip: Choose from hundreds of pre-written summaries across all industries, and add one to your resume with one-click in our partner's Resume Builder. All written by recruitment experts and easily tailored to suit your unique skillset and style.
Core skills section
In addition to your resume summary, your core skills section provides an easily digestible snapshot of your skills – perfect for grabbing the attention of busy hiring managers.
As Psychiatrist jobs might receive a huge pile of applications, this is a great way to stand out and show off your suitability for the role.
It should be made up of 2-3 columns of bullet points and be made up of skills that are highly relevant to the jobs you are targeting.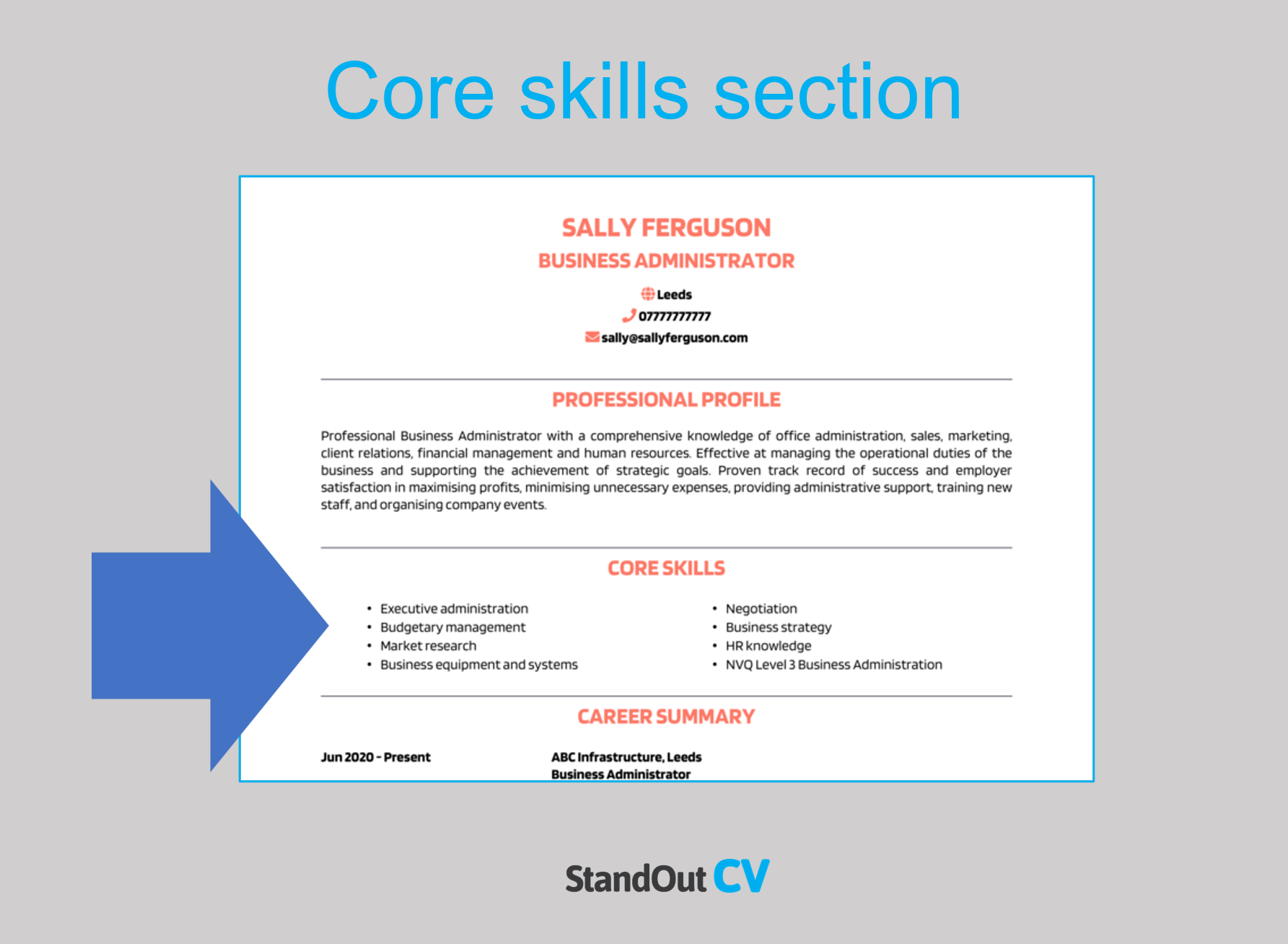 Best skills for your Psychiatrist resume
Diagnostic Proficiency – Evaluating and diagnosing mental health disorders through thorough patient assessments and psychological evaluations.
Psychotherapy Techniques – Providing various therapeutic interventions, such as cognitive-behavioral therapy (CBT), dialectical behavior therapy (DBT), and psychoanalysis, to address patients' emotional and psychological issues.
Psychopharmacology Knowledge – Maintaining an in-depth understanding of psychotropic medications and their appropriate use to manage mental health conditions effectively.
Crisis Intervention – Responding to psychiatric emergencies and crisis situations with sound judgment and appropriate interventions to ensure patient safety.
Cultural Competence – Understanding and respecting diverse cultural backgrounds and their impact on mental health assessment and treatment.
Relationship Management – Establishing strong therapeutic relationships with patients and supporting their mental health journey.
Treatment Planning – Developing comprehensive and individualized treatment plans tailored to patients' specific needs and goals.
Research and Evidence-Based Practice – Utilizing the latest research and evidence-based practices in psychiatry to inform treatment decisions and improve patient outcomes.
Multidisciplinary Collaboration – Collaborating with other healthcare professionals, such as psychologists, social workers, and nurses, to provide comprehensive care to patients.
Record-Keeping and Documentation – Maintaining accurate and detailed records including patient histories and treatment progress, to comply with legal and ethical requirements.
Quick tip: Our partner's Resume Builder contains thousands of in-demand skills for every profession that can be added to your resume in seconds – saving you time and greatly improving your chances of landing job interviews and getting hired.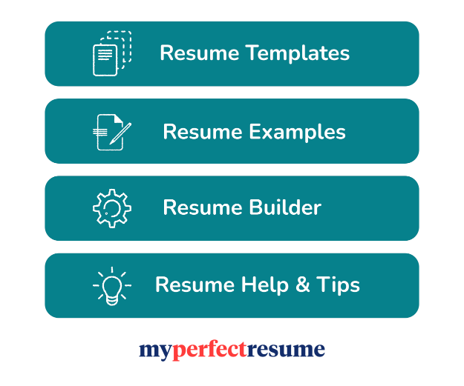 Work experience
So, you've grabbed the recruiters' attention with your summary, now it's time to show them what you're really capable of in your work experience section.
List your previous jobs from current to oldest, showing off the impact you made at each organization.
If you have tons of experience, you should just list the most recent an relevant jobs – but if you have little or no experience, add it all and even consider putting in voluntary work.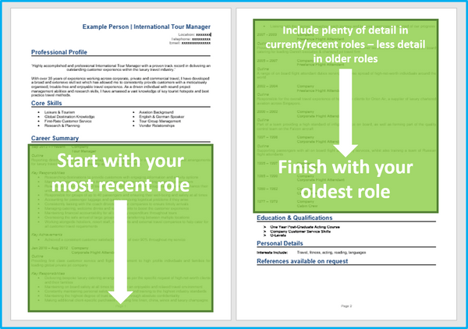 Structuring your jobs
You probably do a lot in your job, so its vital to break all of that information down into a good structure.
Structure your jobs as follows to make it easy for recruiters to skim through and pinpoint the essential info.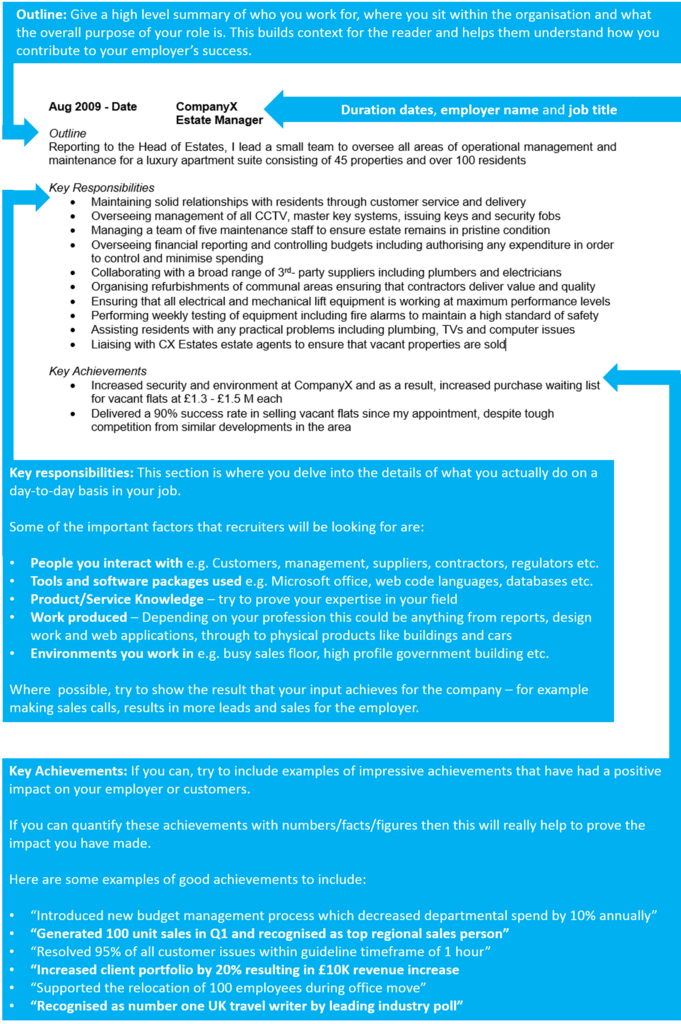 Job outline
Each role description should begin with a qucik summary of the job and company, along with how the job fits into the strucuture of the organization.
Key responsibilities
Next, write up a punchy list of your daily duties and responsibilities, using short bullet points.
Describe how you apply your skills and contribute to the running of the employer's business – highlighting skills which are applicable to your target jobs.
Key achievements
Finish each role by highlighting some impressive achievements you made whilst in the role.
Anything that benefited the employer can be included from making financial savings, to winning new customers.
Quantify your achievements with facts and figures if you can, e.g. "reduced call wait time by 10%"
Example job for Psychiatrist resume
Outline
Play a vital role as a core member of the psychotherapy team at the Indiana Behavioral Health Center, delivering comprehensive psychiatric care to adult patients with acute and chronic mental health conditions.
Key Responsibilities
Conduct regular psychotherapy sessions using evidence-based modalities such as dialectical behavior therapy (DBT) or cognitive-behavioral therapy (CBT)
Design and implement tailored treatment plans, incorporating a blend of psychotherapeutic interventions and medication management
Deliver evidence-based interventions and crisis intervention services
Collaborate closely with psychologists, social workers, and nurses to ensure holistic care
Quick tip: Create impressive job descriptions easily in our partner's Resume Builder by adding pre-written job phrases for every industry and career stage.

Education section
After your work experience, add your education section.
If you are an experienced professional, you can keep this part short – adding basic details of each qualification.
If you have little or no experience, bulk this section up by adding more detail and highlight important skills and knowledge for your target jobs.
Additional information
The additional info section is optional but can be useful if you have anything else to add that could benefit your application.
For example, you may have some hobbies and interests that are relevant to your job – or you might have awards or publications to shout about.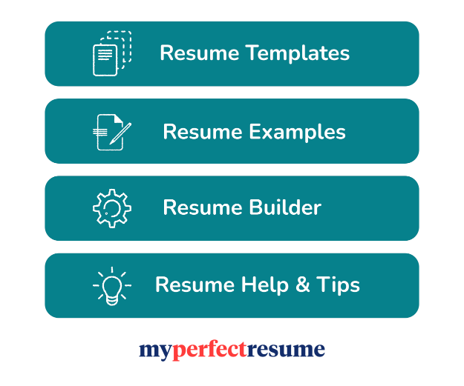 Writing your own winning Psychiatrist resume
By tailoring your resume to the specific job and industry you are targeting and ensuring that it effectively communicates your professional value, you can position yourself as a top candidate for all Psychiatrist positions.
Good luck with your job search!