Probation officers play a crucial role in the justice system, supervising offenders who have been conditionally released and ensuring they keep to all the terms set out by the court.
That's a big responsibility and the courts won't hire just anyone. You need to prove you've got the skills, experience, and qualifications to be successful.
To help you make your case, we've put together a step-by-step guide and probation officer resume example. You can check them out below.
Contents
| | |
| --- | --- |
| How to write a Probation Officer resume | |

Probation Officer Resume Example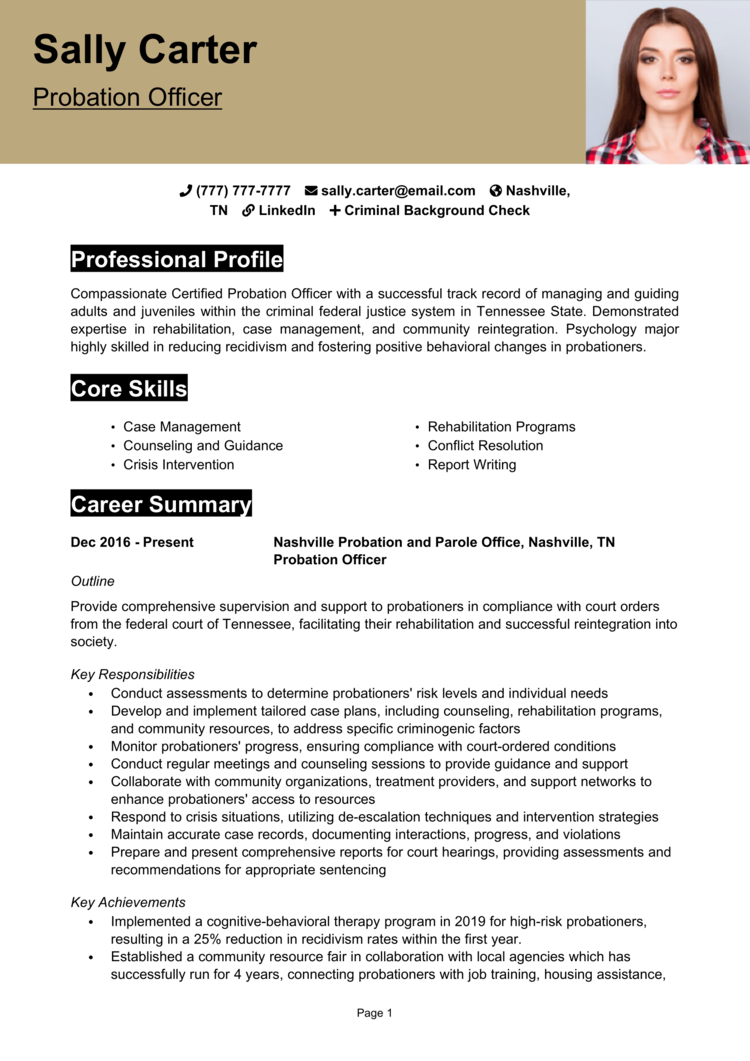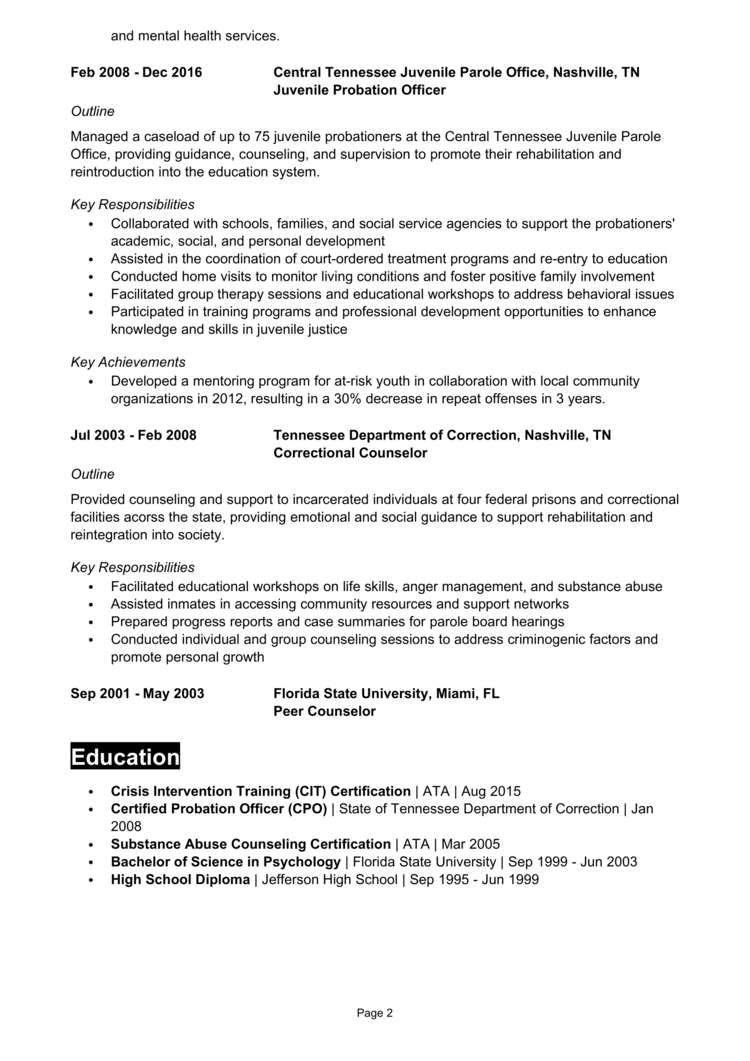 This example Probation Officer resume gives you a general idea of how to structure your own resume, along with the type of content you need to include.
Sticking with this resume format will help you to get noticed by employers and ensure that they can quickly see the benefit of hiring you.
Now, lets walk through a step-by-step guide on how to write your own winning resume.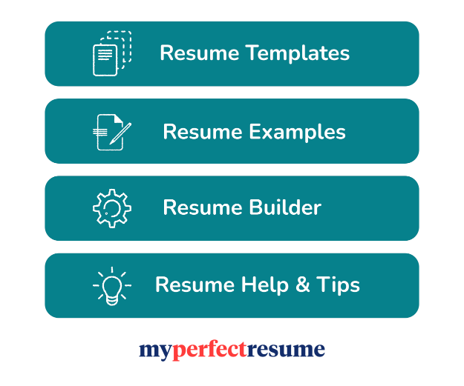 Probation Officer resume layout and format
Formatting is often overlooked when writing resume, but it's a crucial element of it"s success.
Creating a document that not only looks good, but is easily comprehended, is the key to gaining and holding the attention of busy hiring managers.
Use these formatting tips for best results.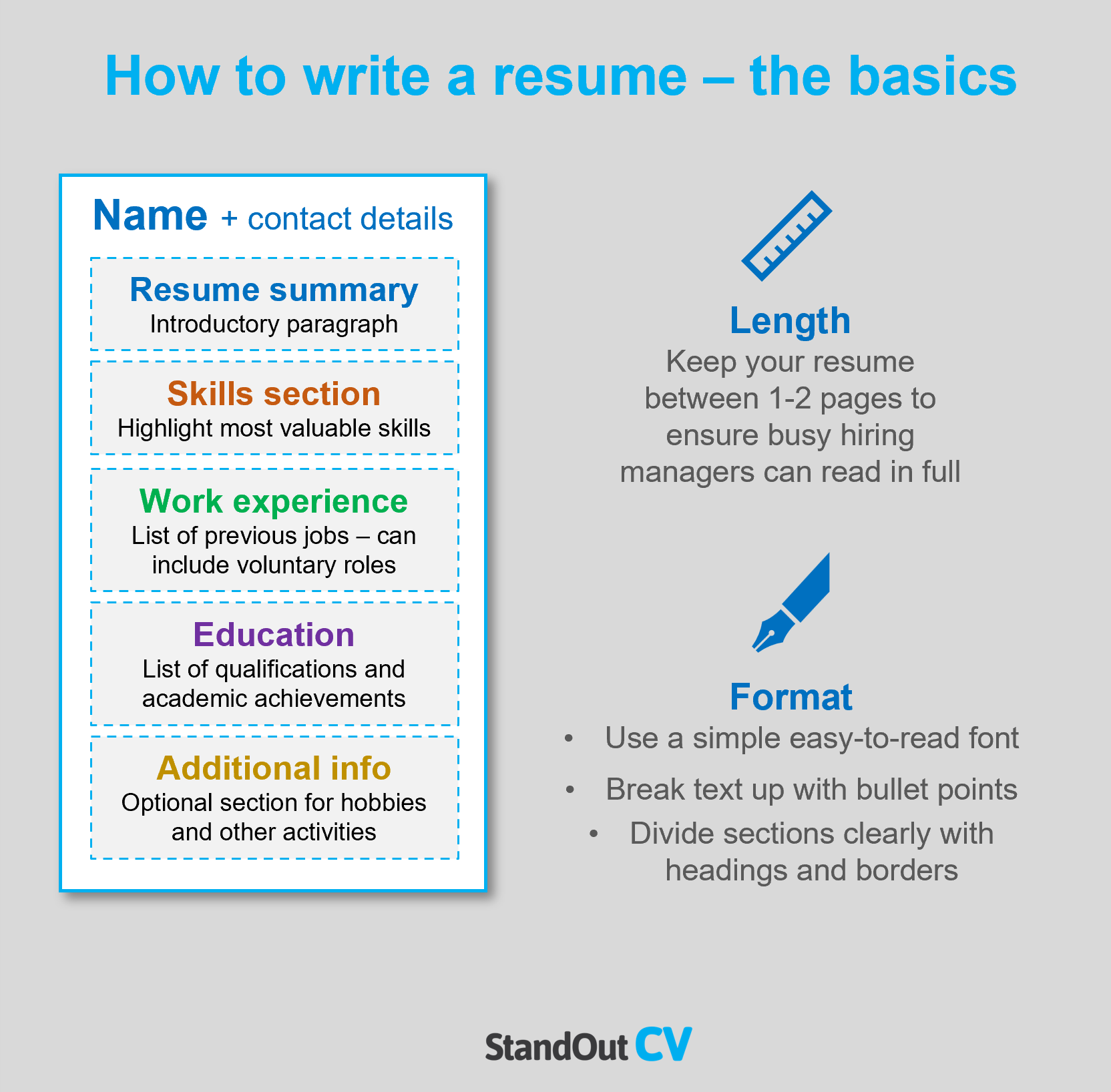 Formatting your resume
Length: To ensure that recruiters will read all of your resume, limit its length to 2 pages – as they someteimes read hundreds of resumes daily.
Font & readability: The key to a good resume is readability. To make your resume easy to read, use a clear and uncomplicated font, and break up the text with bullet points and short paragraphs.
Layout & Structure: Go with a resume design that looks good, but also allows for easy reading and navigation for employers. Ensure the page is clearly split up into sections by adding large font headings and dividing borders. Keep the color scheme simple and don't overcrowd the page.
Photos: Including a photo on your resume is not obligatory in the United States, but it may be a good idea in some regions and industries where it is customary.
Quick tip: Achieving a professional look for your resume can be difficult and time-consuming. If you want to create an attractive resume quickly, try our partner's Resume Builder and use one of their eye-catching resume templates.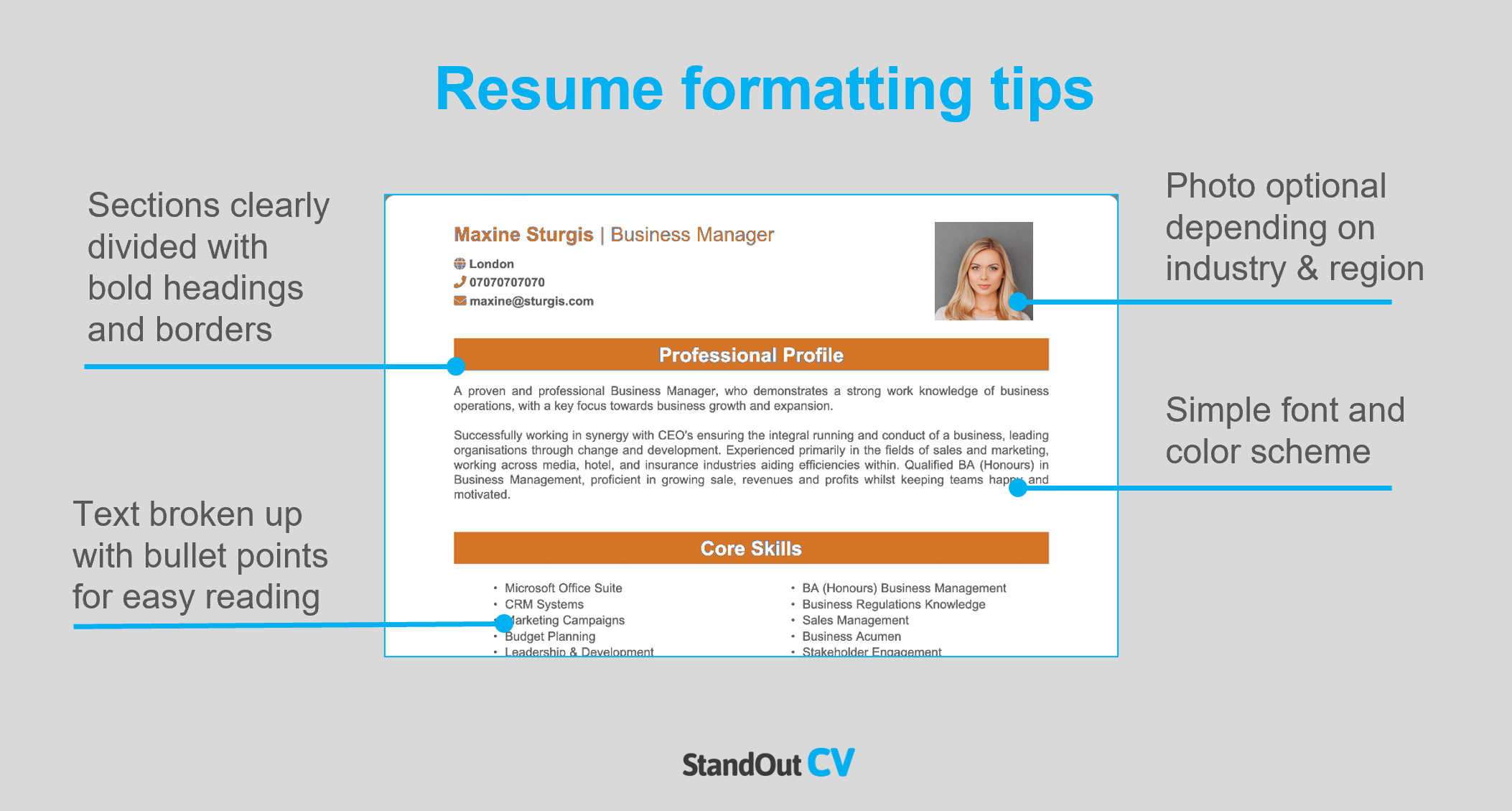 Resume layout
Your resume should include the following sections to give recruiters the information they require:
Name and Contact Details – Place your contact information at the top of your resume to make it easy for employers to get in touch with you.
Resume Summary – Write a brief introduction at the beginning of your resume that summarizes your most important qualifications and highlights why you are the ideal candidate for the job.
Skills Section – Include a concise list of your most relevant and impressive skills to quickly grab the attention of potential employers.
Work Experience – List your previous work experiences in reverse chronological order, including any volunteer work or college placements.
Education – List your educational qualifications and any professional training you have received.
Additional Information – This section is optional, but you can include details about your interests, hobbies, or any other relevant information that can make you stand out from other applicants.
Here's what to include in each part of your resume.
Contact Details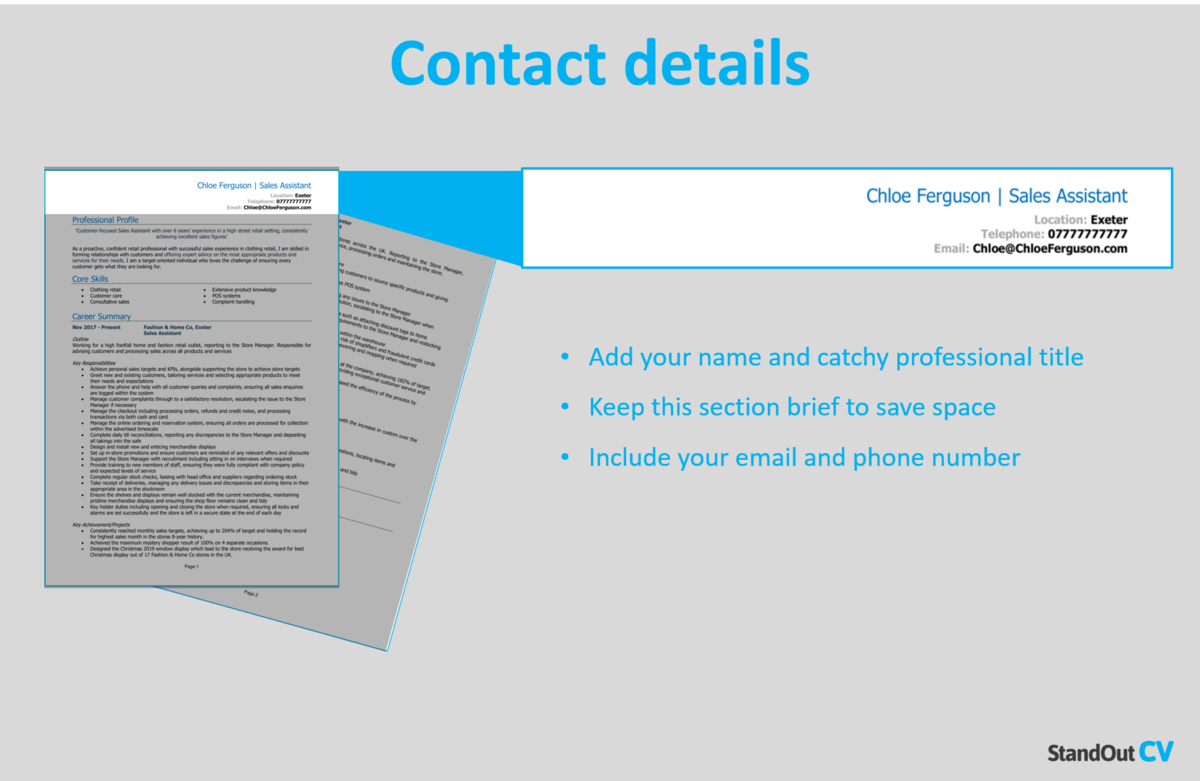 Add your name and contact details to the very top of your resume, making it easy for recruiters to get in touch
Name and profession title
Cell phone number – or another number you can answer quickly
Location – Add your local area such as San Diego or New York – not your full address as that will take up too much space.
Email address – Use your name or close variation – no nicknames from high school.
You can add a link to your LinkedIn profile if you have one – you do not need to include personal details like date of birth or marital status.
Probation Officer Resume Summary
Your resume summary is like an elevator pitch. It's your chance to sell yourself to employers within a short space of time.
Achieve this by summarizing your skills and expertise, whilst highlighting your abilities that closely match the jobs you are aiming for.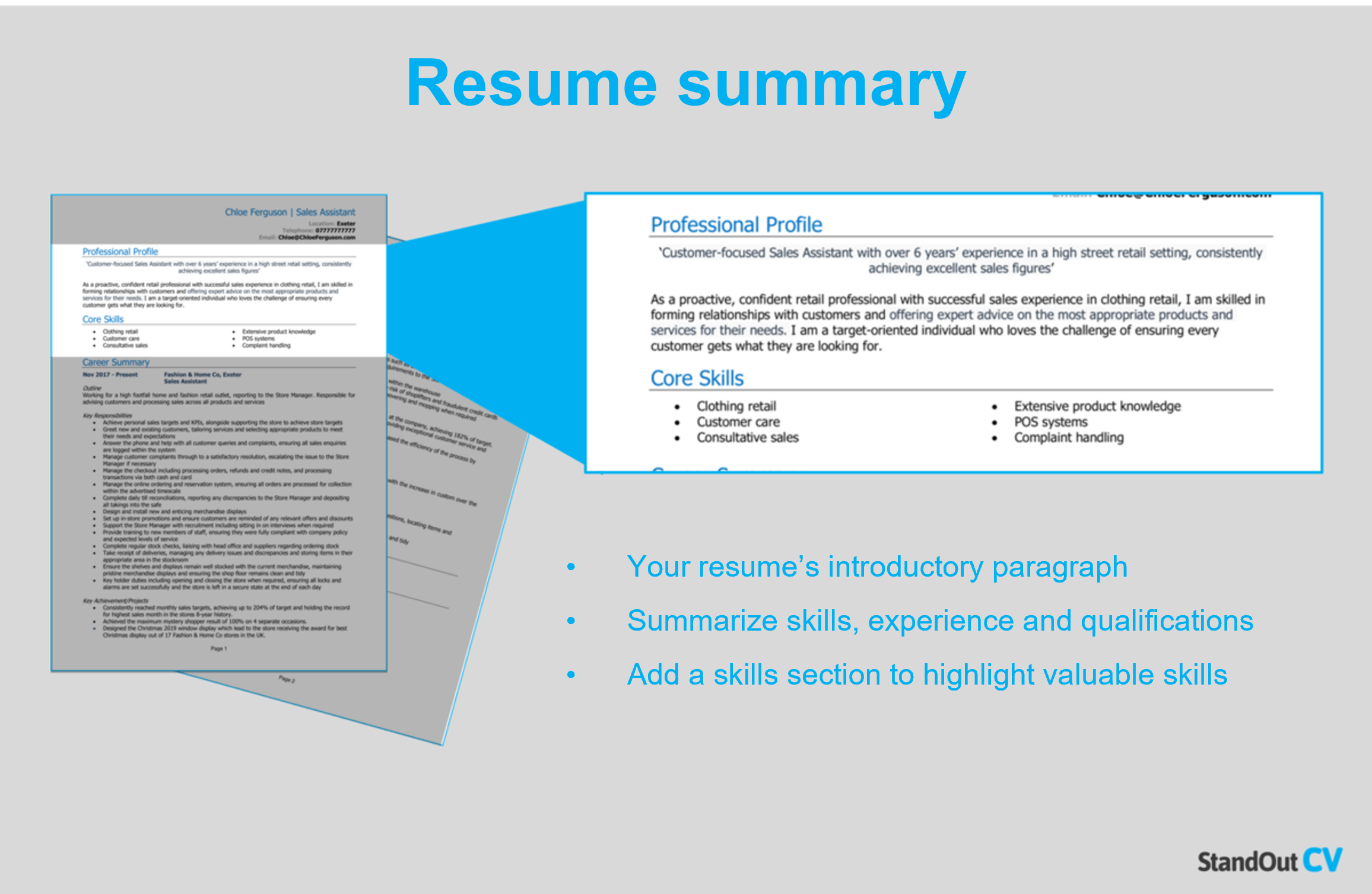 How to create a resume summary that will excite recruiters:
Keep it short: Your summary is intended to be a high-level introduction to hook readers' attention, so keep it brief (4-7 lines) – save the details for later in your resume.
Tailor to target jobs: Recruiters will be scanning for the skills and knowledge they mentioned in the job description, so add as many as you can to your summary.
Avoid using cliches: You may be a "team player who always give 110%" but generic phrases don't tell employers much about you in reality – stick to factual information.
Probation Officer resume summary example
Compassionate Certified Probation Officer with a successful track record of managing and guiding adults and juveniles within the criminal federal justice system in Tennessee State. Demonstrated expertise in rehabilitation, case management, and community reintegration. Psychology major highly skilled in reducing recidivism and fostering positive behavioral changes in probationers.
What to include in your Probation Officer resume summary?
Summary of your experience: What kind of companies have you worked for in the past? And which jobs have you carried out?
Relevant skills: Include your skills which are hyper relevant to Probation Officer jobs to instantly show your suitability.
Qualifications: If your job requires any qualifications such as a professional course or a college degree, mention it briefly in your summary.
Quick tip: Choose from hundreds of pre-written summaries across all industries, and add one to your resume with one-click in our partner's Resume Builder. All written by recruitment experts and easily tailored to suit your unique skillset and style.
Core skills section
Sitting just underneath your resume summary, your core skills section gives recruiters 4-10 of your most in-demand skills in just a glance.
As Probation Officer jobs may get hundreds of applications, this is a great way to stand out and quickly grab hiring managers' attention.
It should be made up of 2-3 columns of bullet points and highlight attributes that are hyper-relevant to the jobs you are aiming for.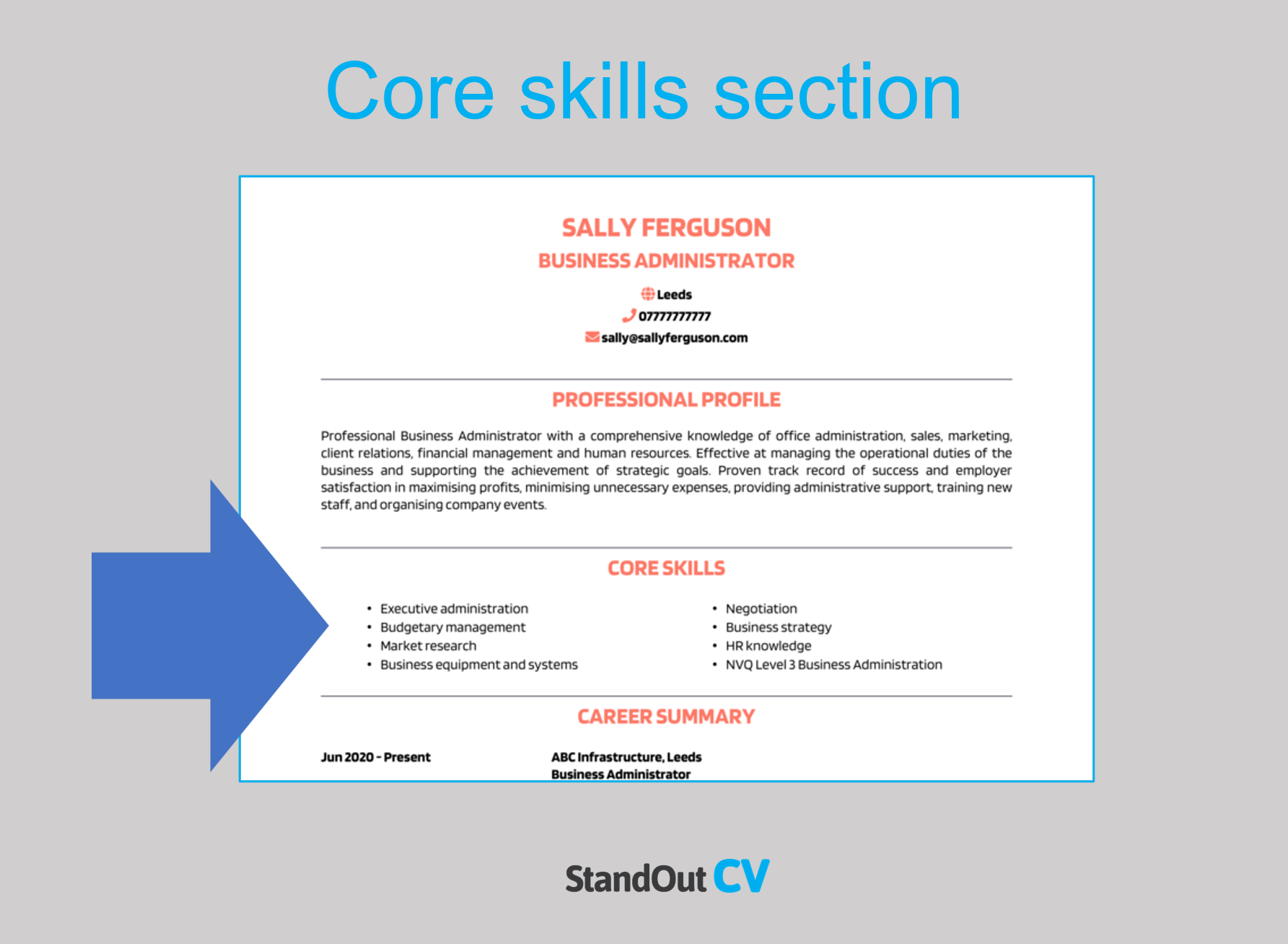 Best skills for your Probation Officer resume
Case Management – Effectively managing a caseload of probationers, including monitoring compliance, reviewing progress, and ensuring adherence to court-ordered conditions.
Risk Assessment – Conducting comprehensive assessments of probationers' risk levels, evaluating factors that may impact reoffending or compliance.
Report Writing – Writing clear, concise, and accurate reports detailing probationers' progress, behavior, and compliance with court orders.
Stakeholder Communication – Interacting with probationers, court personnel, and other relevant stakeholders, including providing guidance and support.
Conflict Resolution – De-escalating conflicts, mediating disputes, and promoting peaceful resolutions among probationers and their families or community members.
Investigation Management – Conducting investigations, collecting evidence, and gathering relevant information to support decision-making and supervision of probationers.
Legal System Knowledge – Utilizing knowledge of relevant laws, regulations, and court procedures related to probation and community supervision.
Crisis Intervention – Identifying and responding to probationers in crisis, offering appropriate support and resources to address mental health, substance abuse, or other urgent needs.
Cultural Sensitivity – Maintaining an awareness and respect for cultural diversity, recognizing and accommodating individual differences and needs when working with diverse populations.
Collaboration and Networking – Collaborating with other professionals and community organizations to facilitate access to resources, services, and support systems that promote successful reintegration and rehabilitation of probationers.
Quick tip: Our partner's Resume Builder contains thousands of in-demand skills for every profession that can be added to your resume in seconds – saving you time and greatly improving your chances of landing job interviews and getting hired.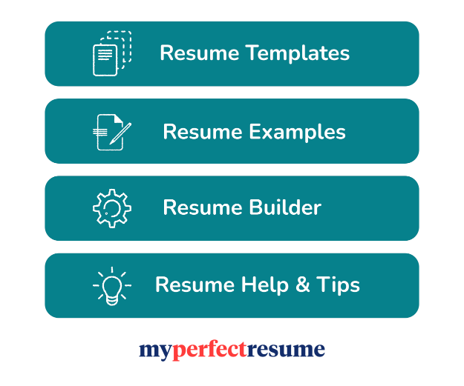 Work experience
So, you've grabbed the recruiters' attention with your summary, now it's time to show them what you're really capable of in your work experience section.
List your previous jobs from current to oldest, showing off the impact you made at each organization.
If you have tons of experience, you should just list the most recent an relevant jobs – but if you have little or no experience, add it all and even consider putting in voluntary work.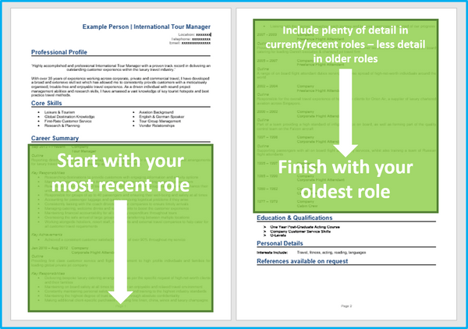 Structuring your jobs
Resume job descriptions contain lots of information, so its crucial to structure them well.
Use the structure below to ensure hiring managers can consume the information easily.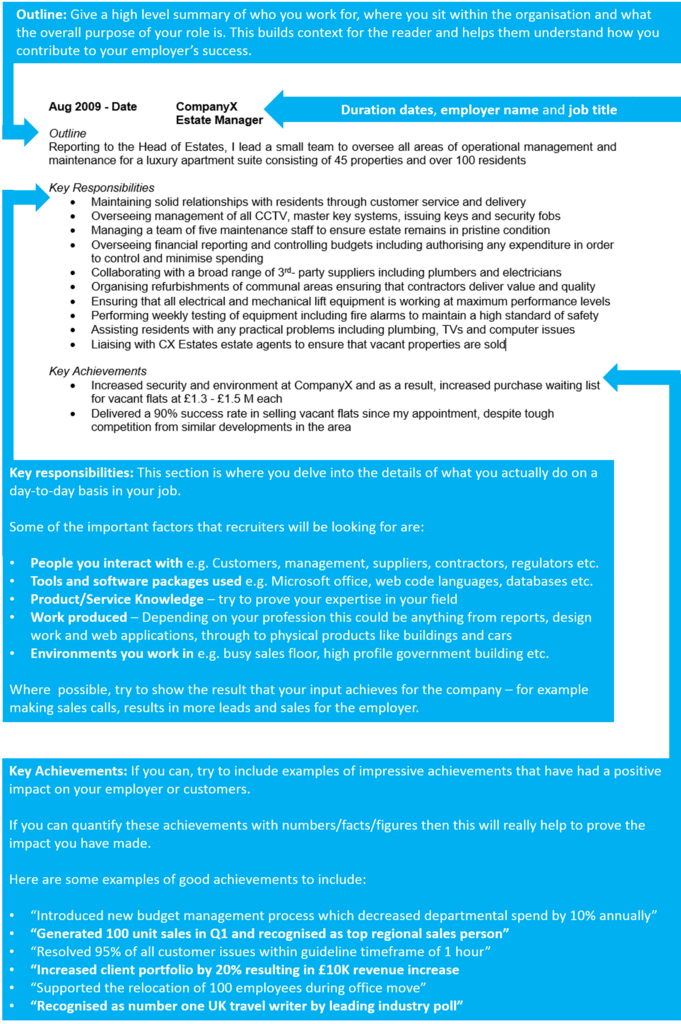 Job outline
Starting each job with a brief summary of the organization, your position within it, and the primary goal of your role can help recruiters quickly understand the context of your work.
Key responsibilities
List your notable responsibilities in short sharp bullet points to demonstrate your input and how you contributed to the organization's success.
Highlight the skills that are most important to the roles you are applying for.
Key achievements
Round off each job by adding some impressive achievements you made in the role.
Anything you've done that has made a big impact on your employer will make a good impression, think; generating revenue, saving costs, or improving a product.
Quantify your achievements with number where possible e.g. "reduced call wait time by 10%"
Example job for Probation Officer resume
Outline
Provide comprehensive supervision and support to probationers in compliance with court orders from the federal court of Tennessee, facilitating their rehabilitation and successful reintegration into society.
Key Responsibilities
Conduct assessments to determine probationers' risk levels and individual needs
Develop and implement tailored case plans, including counseling, rehabilitation programs, and community resources, to address specific criminogenic factors
Monitor probationers' progress, ensuring compliance with court-ordered conditions
Conduct regular meetings and counseling sessions to provide guidance and support
Quick tip: Create impressive job descriptions easily in our partner's Resume Builder by adding pre-written job phrases for every industry and career stage.

Education section
Near the end of your resume add your education section.
Experienced candidates should keep it brief and focus on professional qualifications – and junior candidates can include high school diplomas, college degrees etc.
Additional information
If you have anything else to add which is relevant to the jobs you are applying for, the additional info section is the place to add it.
Perhaps you have a hobby which involves relevant skills, or maybe you have some awards or publications worth mentioning.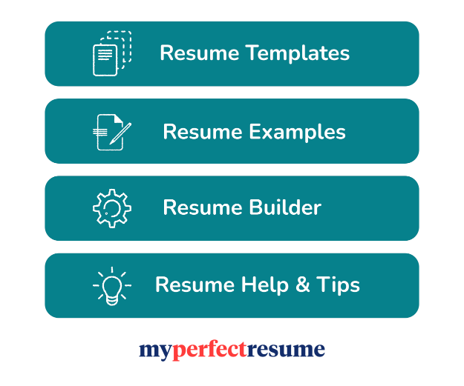 Writing your own winning Probation Officer resume
Writing a Probation Officer resume can be challenging but following the steps above will ensure that you land plenty of interviews.
Good luck with your job search!