Can you use simulated cyberattacks to help businesses to identify vulnerabilities within their security systems?
If so, your skills could be in high demand right now. As long as you can produce a strong resume that outlines your experience and credentials.
So be sure to exploit our detailed writing guide and penetration tester resume example below.
Contents
| | |
| --- | --- |
| How to write your Penetration Tester resume | |

Penetration Tester Resume Example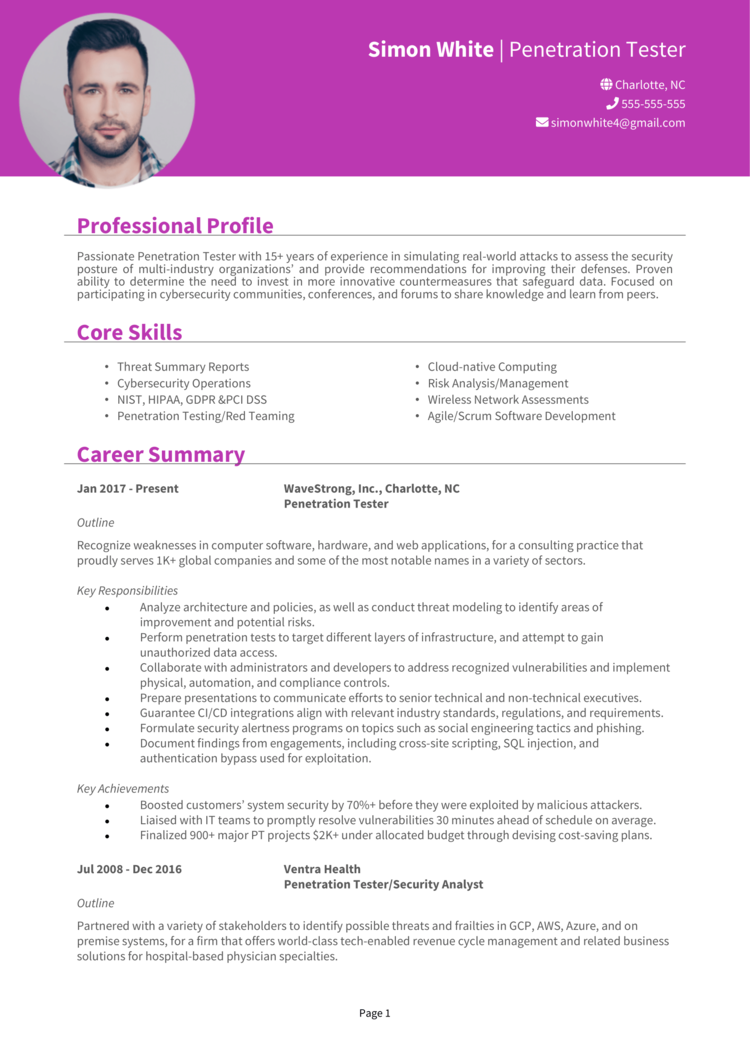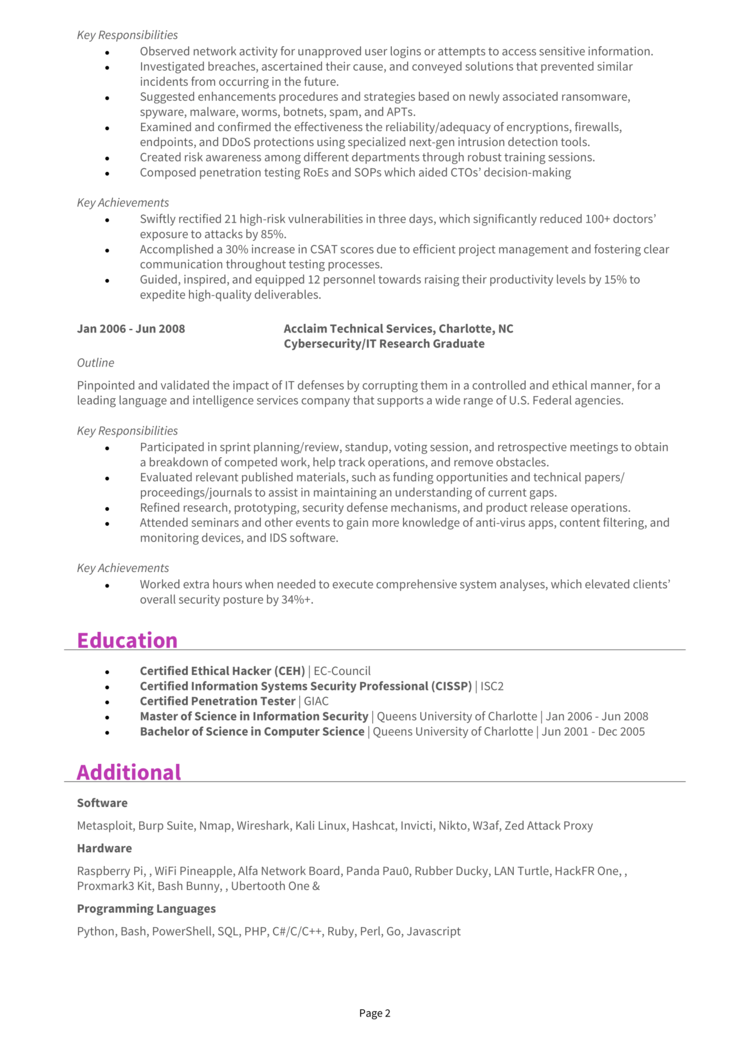 This example Penetration Tester resume is well-structured to provide a pleasant reading experience for recruiters, and contains all of the crucial information they want to see.
The rest of the guide will show you exactly how you can achieve this in your own resume.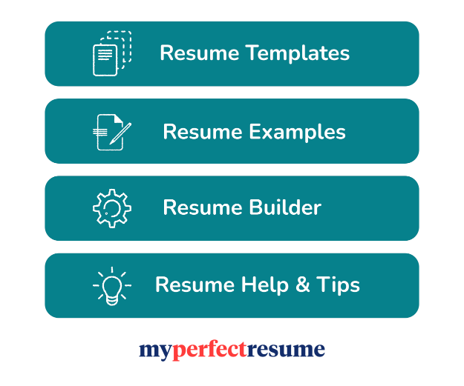 Penetration Tester resume layout and format
Formatting is often overlooked when writing resume, but it's a crucial element of it"s success.
Creating a document that not only looks good, but is easily comprehended, is the key to gaining and holding the attention of busy hiring managers.
Use these formatting tips for best results.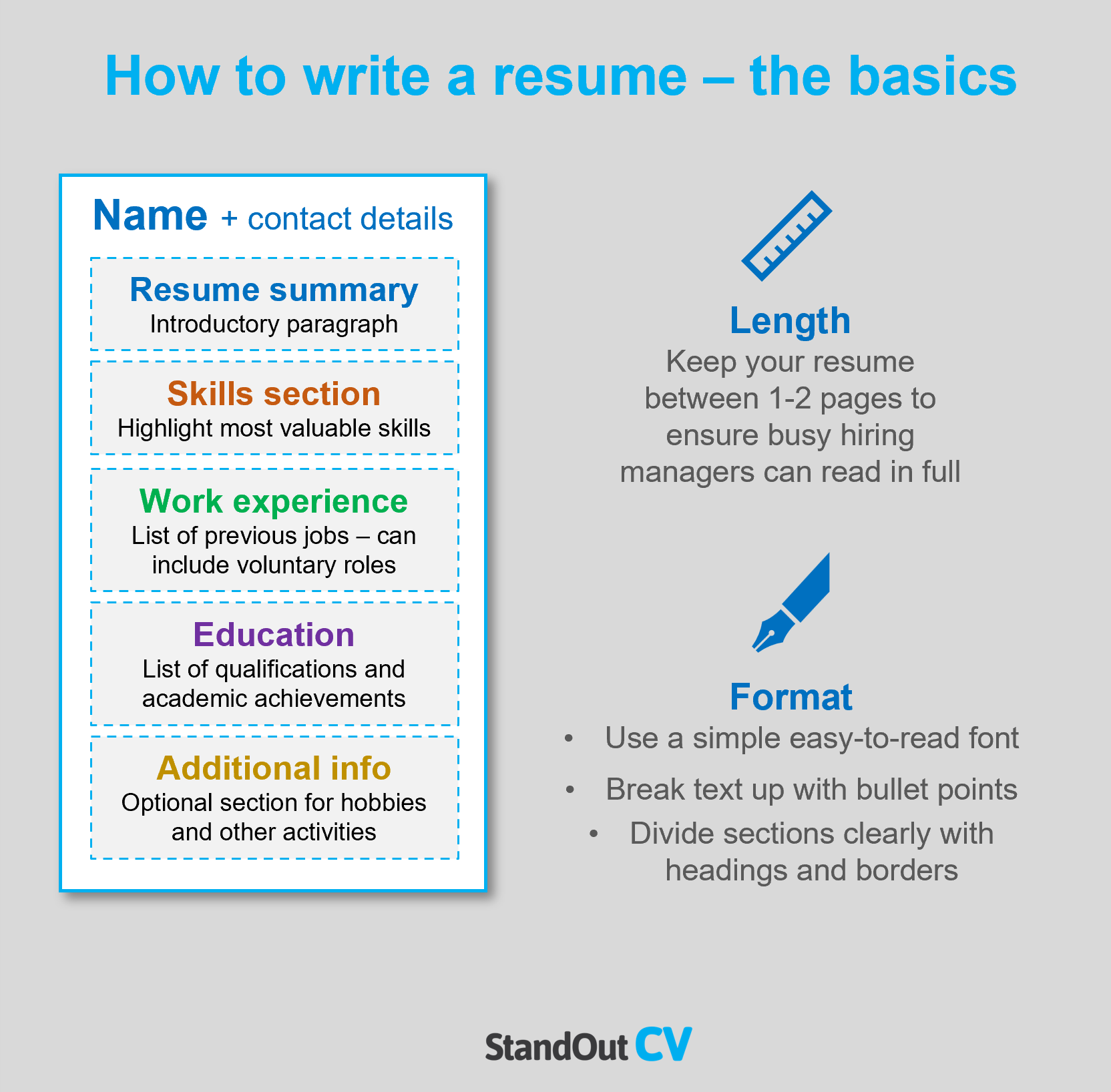 Formatting your resume
Length: Keep your resume to 2 pages or under. You've probably heard that recruiters and hiring managers don't have lots of time to read every resume, so keep yours brief if you want to ensure that they read all of the important info in yours.
Font & readability: The key to an effective resume is its readability, so it's best to use a clear and simple font and format it with bullet points and short paragraphs to make it easy for recruiters to read through quickly.
Layout: Hiring managers should be able to skim through your resume easily and pinpoint the information they want quickly. To help them do this, organize the page into clear sections with bold headings and dividing borders. The design should be clutter-free and professional-looking, with a calm color scheme.
Photos: While adding a photo to your resume is not mandatory in the USA, it can be beneficial if you are applying to organizations in creative industries.
Quick tip: Achieving a professional look for your resume can be difficult and time-consuming. If you want to create an attractive resume quickly, try our partner's Resume Builder and use one of their eye-catching resume templates.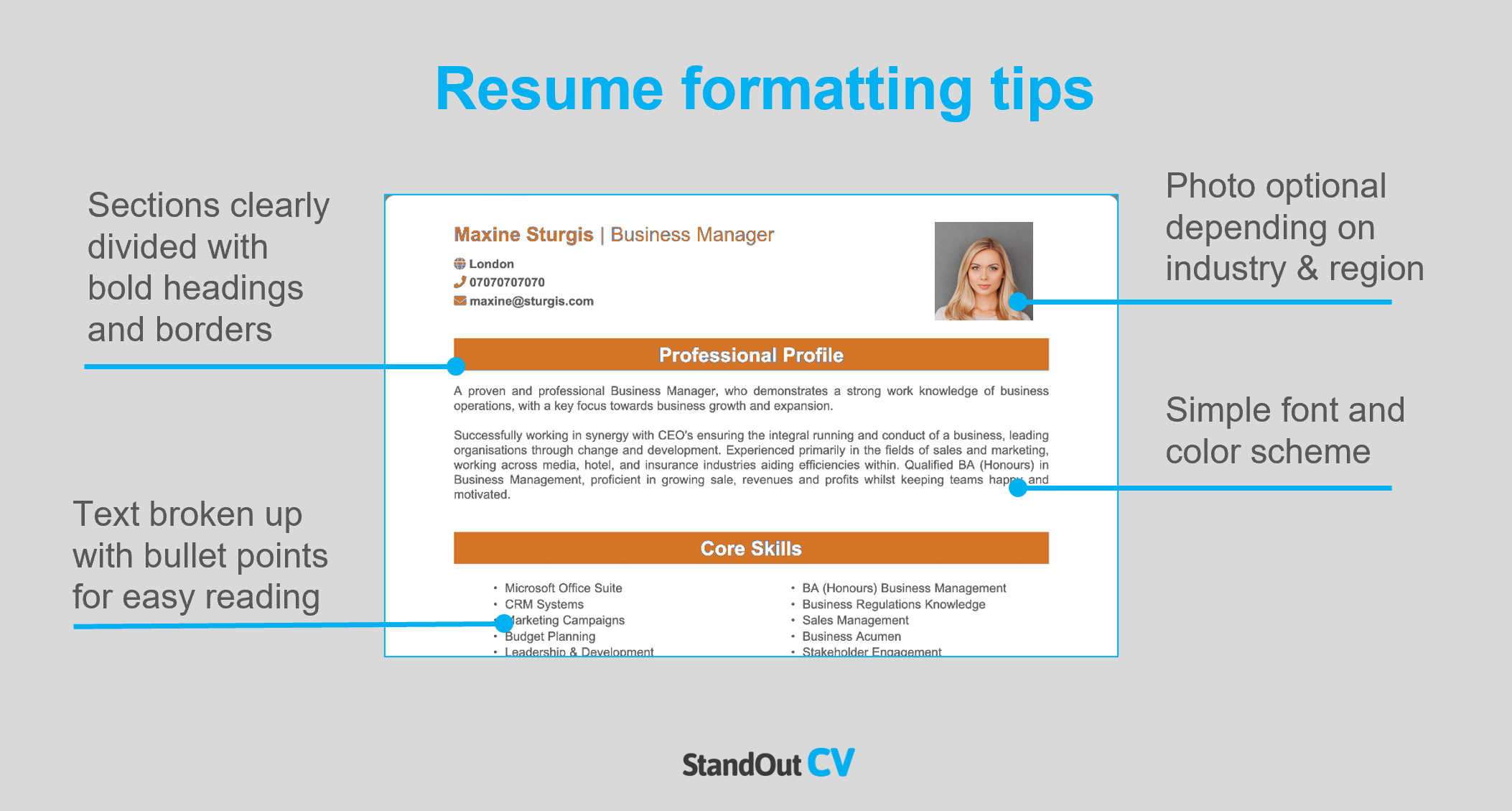 Resume layout
When you write your resume, include the sections below.
Name and contact details – Pop these at the very top to ensure recruiters know how to contact you.
Resume summary – An eye-catching paragraph which summarizes your most valuable attributes – placed near the top of your resume
Skills section – A bullet pointed list of your most in-demand skills, enabling recruiters to see your suitability from a glance.
Work experience – List some or all of your previous jobs in reverse chronological order – voluntary work and college placements can be included if you have no paid experience.
Education – A summary of your professional training and academic qualifications.
Additional info – An optional section for anything that may boost your application, such as relevant hobbies and interests
Here's what to add to each section of your Penetration Tester resume.
Contact Details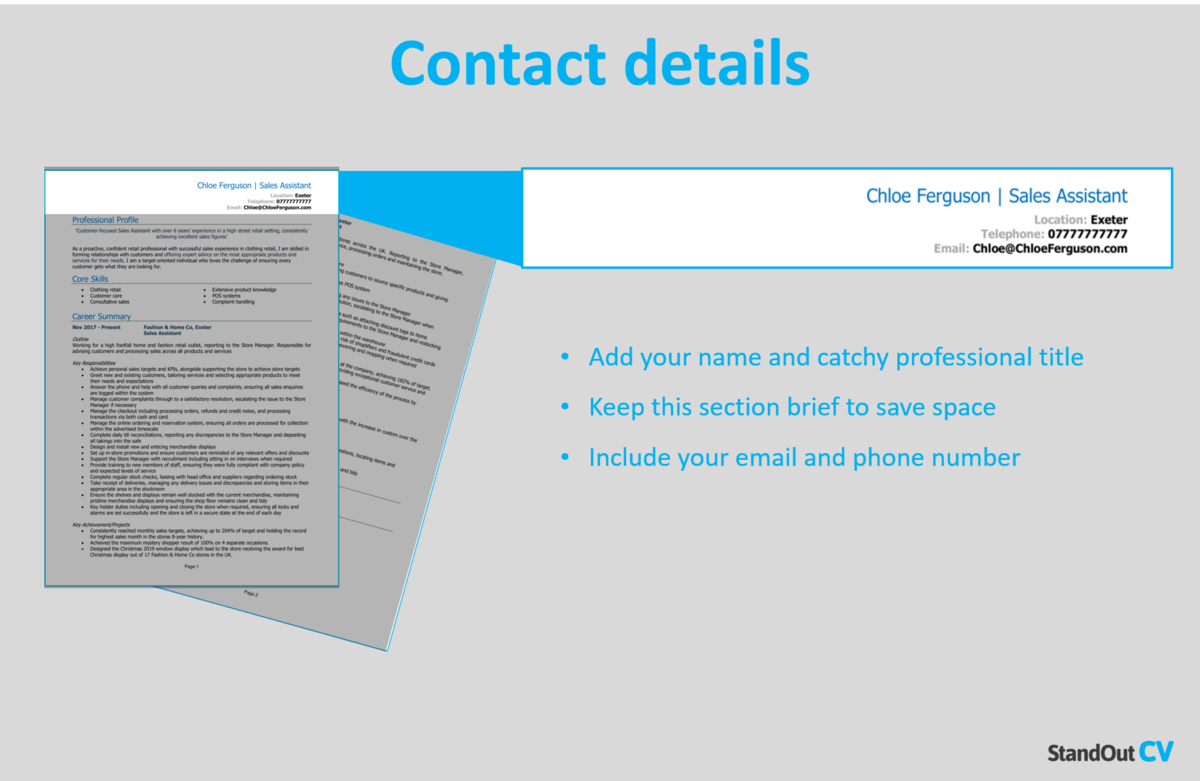 Make it easy for hiring managers to contact you by adding your contact details to the top of your resume.
Keep this section small to save space and include the following.
Name and profession title
Telephone number – Ideally your cell phone so you can answer quickly.
Location – Add your general location such as LA or New York
Email address – Use a professional looking one with no nicknames.
You can add a link to your LinkedIn profile if you have one – you do not need to include personal details like date of birth or marital status.
Penetration Tester Resume Summary
Your resume summary is like an elevator pitch. It's your chance to sell yourself to employers within a short space of time.
Achieve this by summarizing your skills and expertise, whilst highlighting your abilities that closely match the jobs you are aiming for.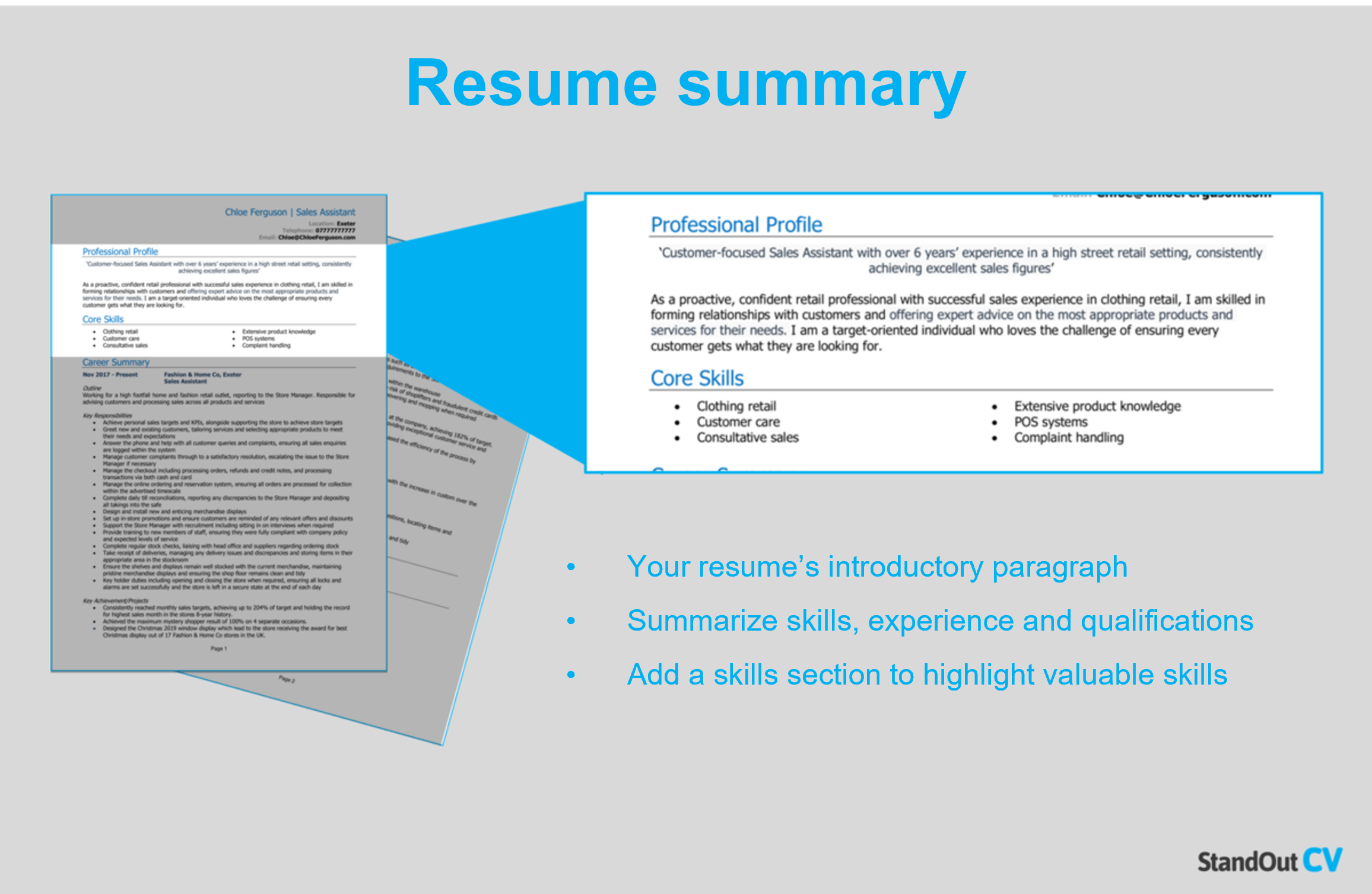 How to create a resume summary that will excite recruiters:
Keep it short: A concise and focused resume summary is essential for capturing a recruiter's attention and keeping them engaged. Limiting your summary to 4-7 lines ensures that you make a strong impression in the first few seconds of them opening the document.
Tailor to target jobs: Ensure your profile makes an impact by matching it closely to the requirements of the job description, copying as many key terms as possible.
Avoid using cliches: To capture the attention of recruiters you must provide factual information, such as hard skills and qualifications, and avoid using empty phrases like "Go-getter who thinks outside the box."
Penetration Tester resume summary example
Passionate Penetration Tester with 15+ years of experience in simulating real-world attacks to assess the security posture of multi-industry organizations' and provide recommendations for improving their defenses. Proven ability to determine the need to invest in more innovative countermeasures that safeguard data. Focused on participating in cybersecurity communities, conferences, and forums to share knowledge and learn from peers. 
What to include in your Penetration Tester resume summary?
Summary of your experience: Provide an overview of the type of work you have done in the past and the impact you have made at previous employers.
Relevant skills: Incorporate your highly relevant skills for Penetration Tester jobs to exhibit your suitability as soon as your resume is opened.
Qualifications: To make a strong impression on potential employers when applying for Penetration Tester jobs, be sure to mention any relevant qualifications in your summary.
Quick tip: Choose from hundreds of pre-written summaries across all industries, and add one to your resume with one-click in our partner's Resume Builder. All written by recruitment experts and easily tailored to suit your unique skillset and style.
Core skills section
Sitting just underneath your resume summary, your core skills section gives recruiters 4-10 of your most in-demand skills in just a glance.
As Penetration Tester jobs may get hundreds of applications, this is a great way to stand out and quickly grab hiring managers' attention.
It should be made up of 2-3 columns of bullet points and highlight attributes that are hyper-relevant to the jobs you are aiming for.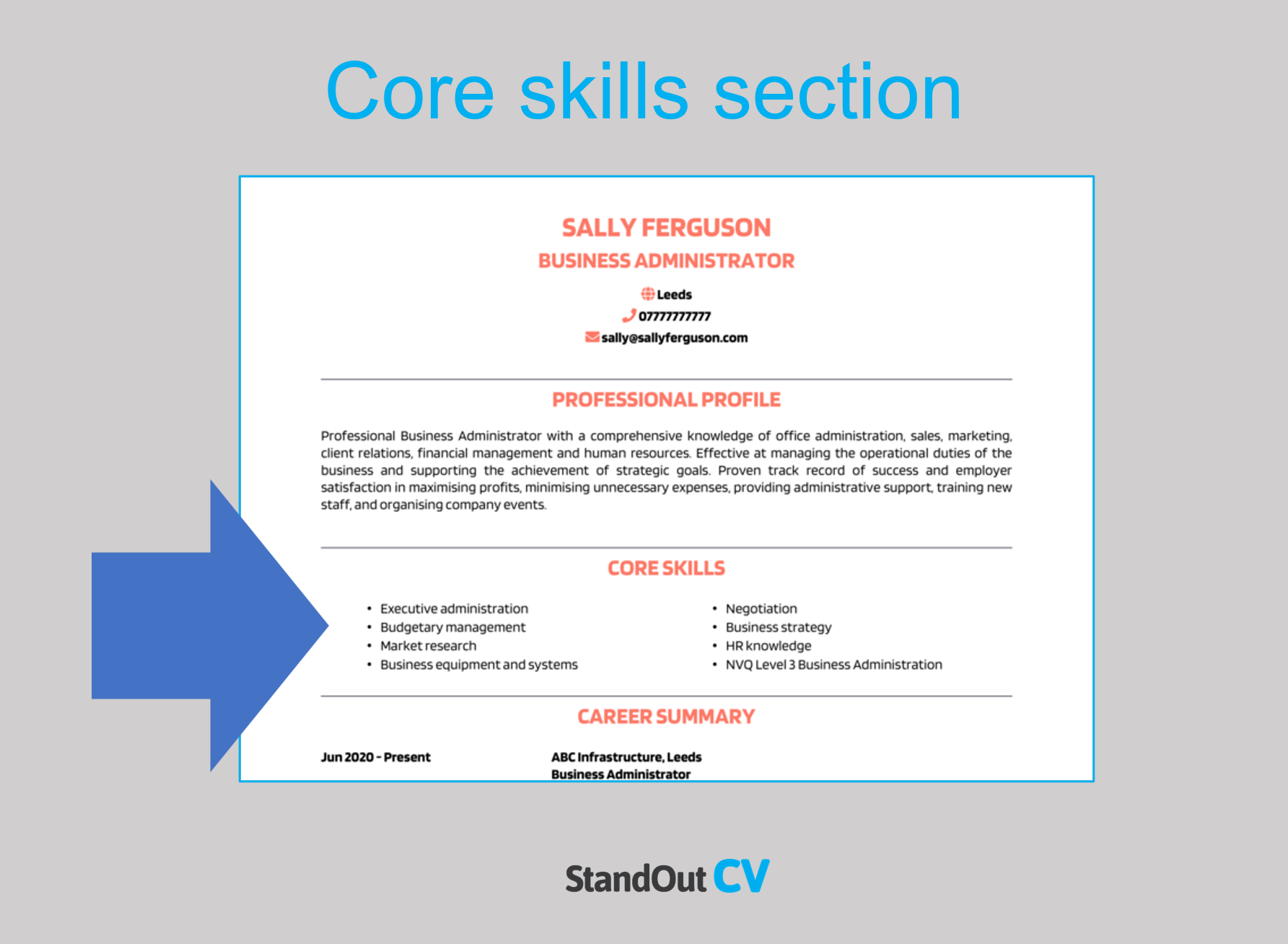 Best skills for your Penetration Tester resume
Ethical Hacking – Conducting authorized hacking activities to identify security vulnerabilities in computer systems, networks, and applications.
Network Security – Maintaining an in-depth knowledge of network protocols, firewalls, intrusion detection systems, and other security measures to assess network security.
Web Application Security – Identifying and exploiting security flaws in web applications, including SQL injection, cross-site scripting, and session hijacking.
Operating System Security – Securing various operating systems, such as Windows, Linux, and macOS, and identifying vulnerabilities in them.
Penetration Testing Tools – Utilizing various penetration testing tools, such as Metasploit, Nmap, Burp Suite, and Wireshark, to aid in security assessments.
Social Engineering – Utilizing social engineering techniques to simulate real-world social engineering attacks to test human vulnerabilities.
Wireless Security – Utilizing knowledge of wireless security protocols and experience in assessing the security of Wi-Fi networks.
Exploit Development – Developing custom exploits to gain unauthorized access and demonstrate the impact of security vulnerabilities.
Vulnerability Assessment – Conducting vulnerability assessments and analyzing the results to prioritize and address potential security risks.
Reporting and Communication – Documenting findings, producing comprehensive reports, and effectively communicating with stakeholders.
Quick tip: Our partner's Resume Builder contains thousands of in-demand skills for every profession that can be added to your resume in seconds – saving you time and greatly improving your chances of landing job interviews and getting hired.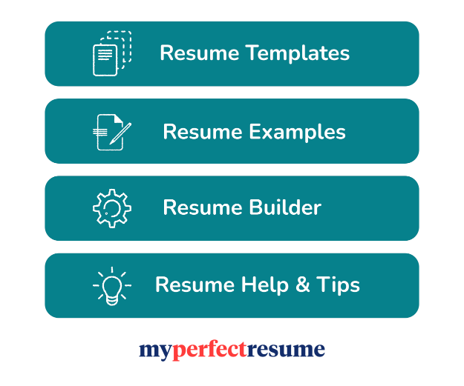 Work experience
Now that you've reeled recruiters in with your awesome summary, it's time to delve into your work experience.
Here you'll list your previous jobs (starting with your most recent and working backward) and showcase how you apply your skills in the workplace.
Provide lots of detail in recent jobs, and less in older roles.
If you have no relevant paid experience, you can include voluntary work and placements – but if you have lots of experience, you can leave out some of the really old jobs.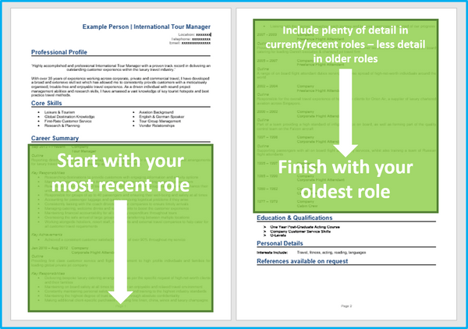 Structuring your jobs
Your job description probably includes tons of information, so it's vital to organize it well when writing about it on your resume.
Structure your jobs as like the example below to make skim-reading easy for recruiters and hiring managers.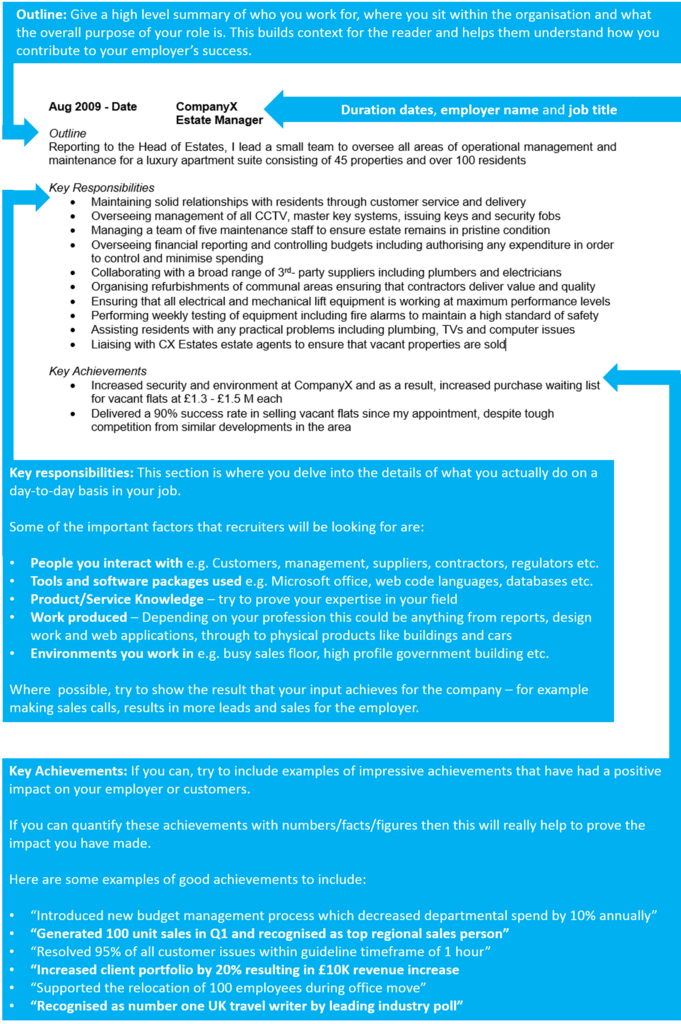 Job outline
Begin each job with a short summary of who the organization is, where you sit within it, and what the main goal of your position is.
Key responsibilities
Then delve into the detail of your job by listing out easy-to-read bullet points which show how you apply your skills in the workplace.
Tailor these bullet points to focus on the skills and knowledge that are required in the jobs you are applying for.
Key achievements
Finish each role by highlighting some impressive achievements you made whilst in the role.
Anything that benefited the employer can be included from making financial savings, to winning new customers.
Quantify your achievements with facts and figures if you can, e.g. "reduced call wait time by 10%"
Example job for Penetration Tester resume
Outline
Recognize weaknesses in computer software, hardware, and web applications, for a consulting practice that proudly serves 1K+ global companies and some of the most notable names in a variety of sectors.
Key Responsibilities
Analyze architecture and policies, as well as conduct threat modeling to identify areas of improvement and potential risks.
Perform penetration tests to target different layers of infrastructure and attempt to gain unauthorized data access.
Collaborate with administrators and developers to address recognized vulnerabilities and implement physical, automation, and compliance controls.
Prepare presentations to communicate efforts to senior technical and non-technical executives.
Quick tip: Create impressive job descriptions easily in our partner's Resume Builder by adding pre-written job phrases for every industry and career stage.

Education section
After your work experience, add your education section.
If you are an experienced professional, you can keep this part short – adding basic details of each qualification.
If you have little or no experience, bulk this section up by adding more detail and highlight important skills and knowledge for your target jobs.
Additional information
The additional info section is optional but can be useful if you have anything else to add that could benefit your application.
For example, you may have some hobbies and interests that are relevant to your job – or you might have awards or publications to shout about.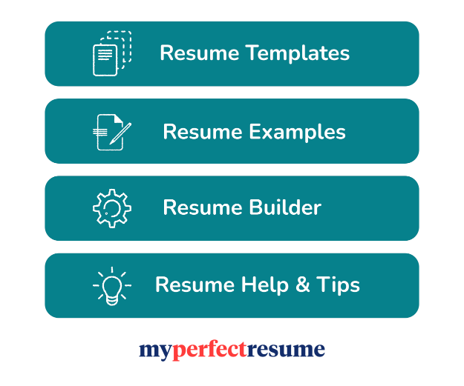 Writing your own winning Penetration Tester resume
Following the steps in this guide will help you to create a winning Penetration Tester resume and bag lots of interviews.
Good luck with your job search!