Can you help your clients to understand their mindset, tackle challenges head-on, and support them in reaching their goals?
Of course you can, that's why you're a great life coach. But if you want to land the gig, you need to carefully showcase your unique skills and gifts on your resume.
So this time around, let us guide you. Below, we'll show you how to write a positive and persuasive resume, and we'll also share a life coach resume example to inspire you.
Contents
| | |
| --- | --- |
| How to write a Life Coach resume | |

Life Coach Resume Example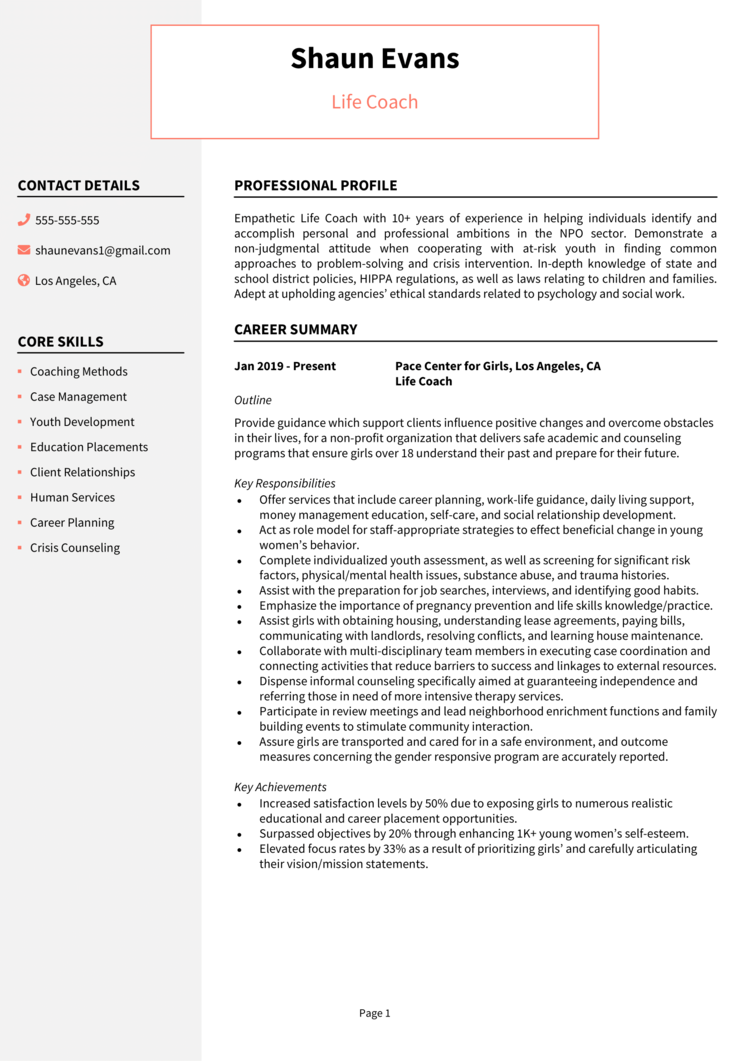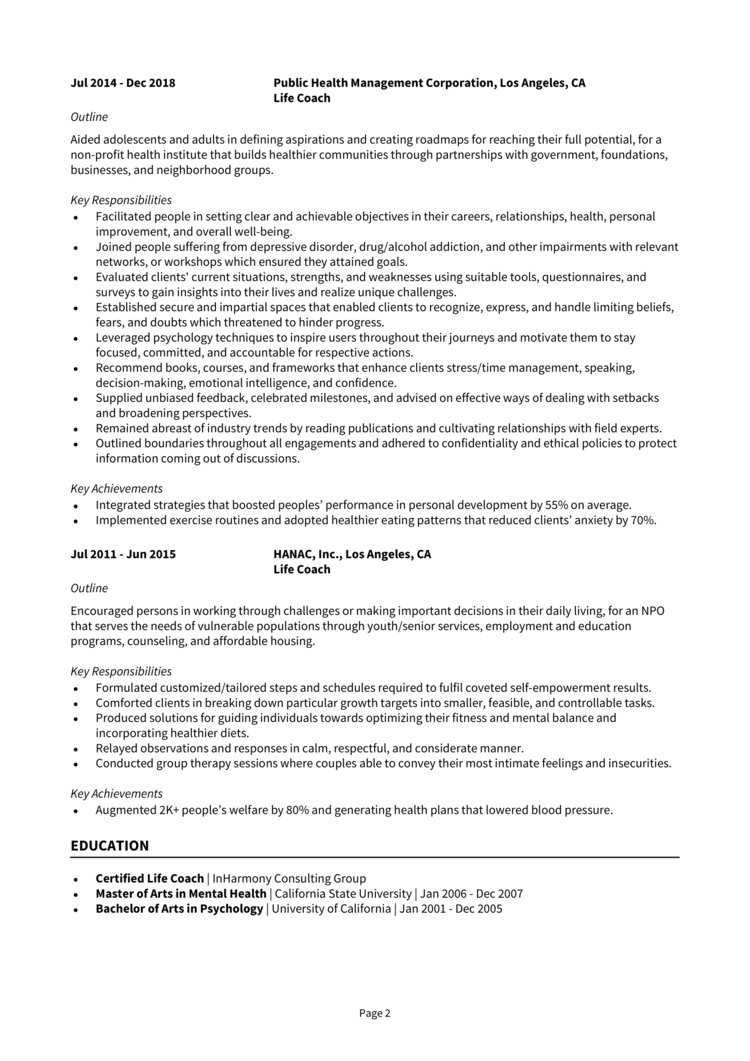 This example Life Coach resume gives you a general idea of how to structure your own resume, along with the type of content you need to include.
Sticking with this resume format will help you to get noticed by employers and ensure that they can quickly see the benefit of hiring you.
Now, lets walk through a step-by-step guide on how to write your own winning resume.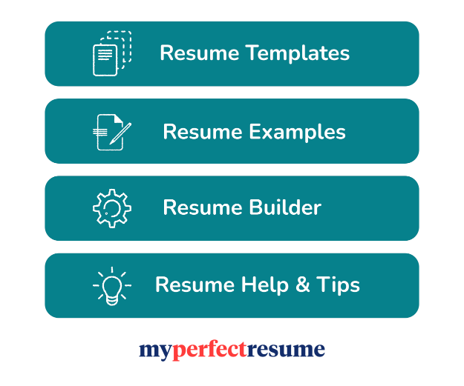 Life Coach resume layout and format
The format and layout of your resume can make or break its success.
Sure, it's great to pack your resume with lots of impressive skills and knowledge, but if the page is not structured clearly, hiring managers will struggle to find the important stuff!
Above all, your resume should be easy-to-read and professional looking.
Follow these formatting tips to get noticed.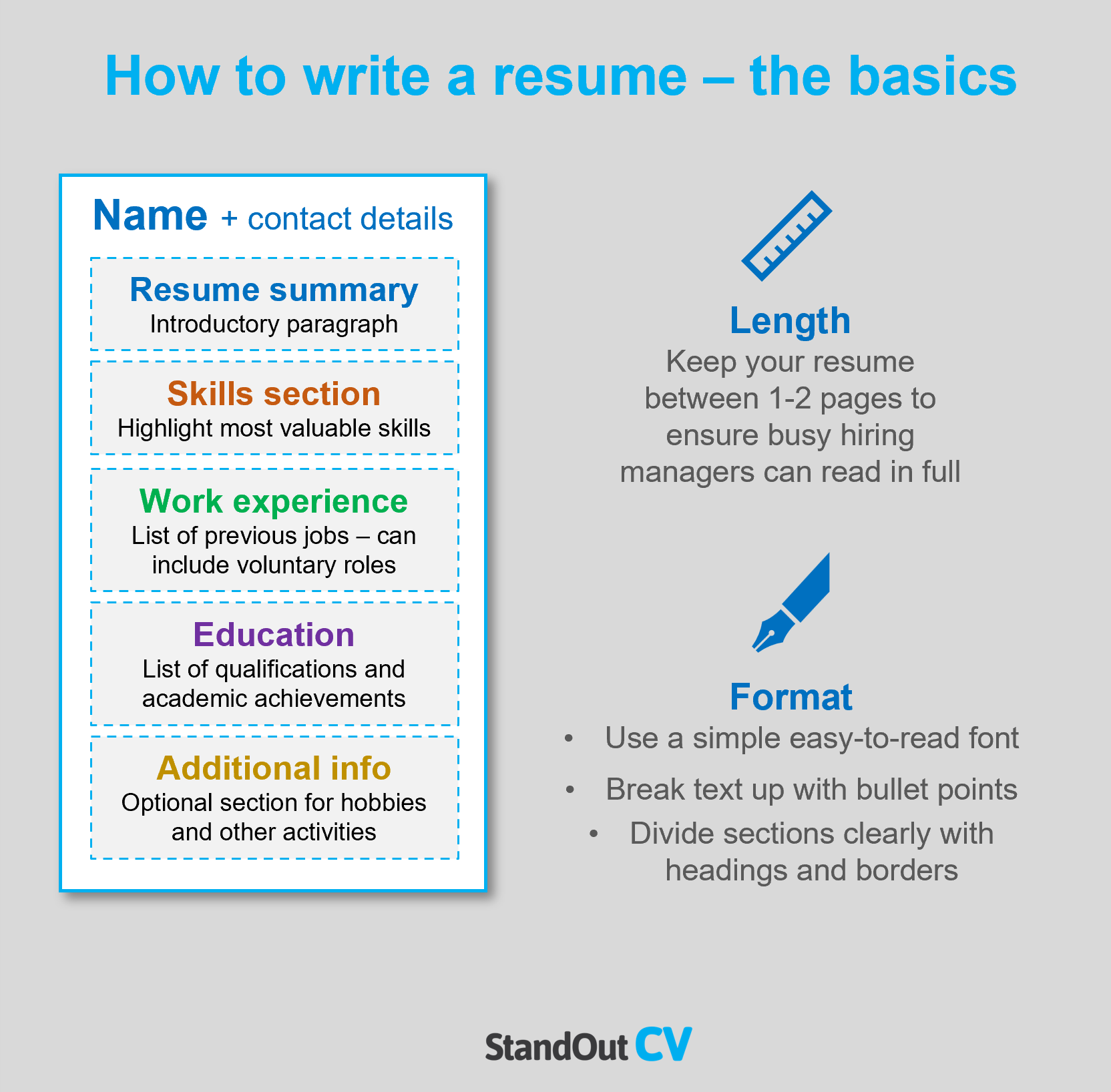 Formatting your resume
Length: As recruiters have a limited amount of time to review each resume they see, keep your resume to 2 pages or less to increase the chances of it being thoroughly reviewed.
Font & readability: Complex fonts are a readers' worst nightmare and will leave recruiters struggling to understand your message. Use a clear simple lean font in a color that stands out against the page, and break your text up with bullet points to make the content easily digestible.
Layout & Structure: Allow recruiters to skim through your resume with ease, by dividing the page into clear sections with headings and borders. The design of your resume should be eye-catching but not overly complex – keep the style and color scheme simple and clean.
Photos: It's not mandatory to add a photo to your resume in the USA but it if you're applying to organizations within the creative fields, it can be beneficial.
Quick tip: Achieving a professional look for your resume can be difficult and time-consuming. If you want to create an attractive resume quickly, try our partner's Resume Builder and use one of their eye-catching resume templates.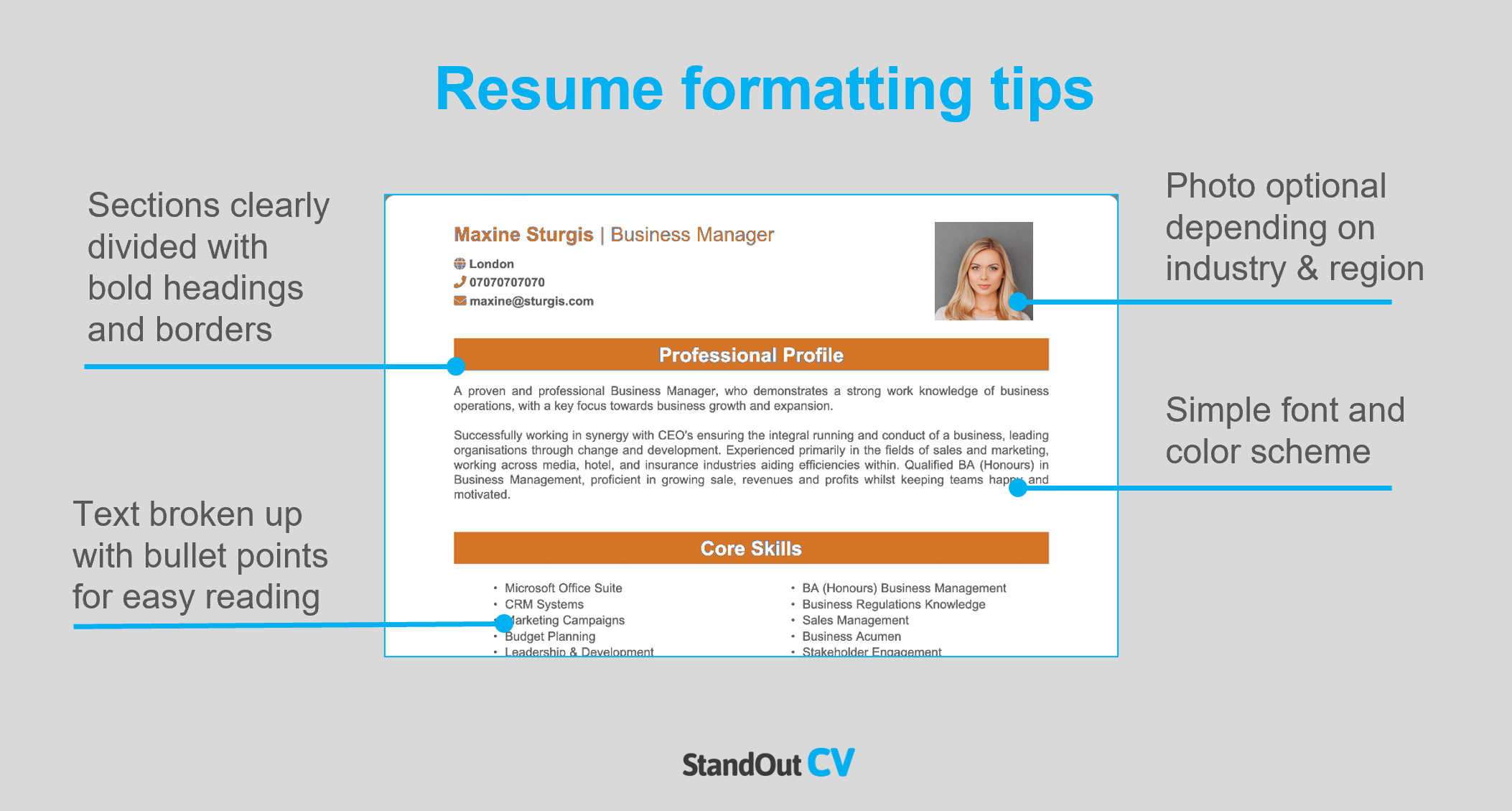 Resume layout
Divide the page into these sections when you write your own resume.
Name and contact details – Simply state who you are, and how to get in touch with you.
Resume summary – An introductory paragraph at the very top of your resume which summarizes your skills, experience and suitability for your target jobs.
Core skills section – A bullet-pointed list of your skills that relate most to your target jobs.
Work experience – A list of your current and previous jobs, including all of your responsibilities and achievements.
Education – A section that showcases all of your education and academic achievements.
Additional info (optional) – Here you can add an extra section for things like hobbies and interests, or anything else that might be relevant to your target jobs.
Here's what to include in each part of your resume.
Contact Details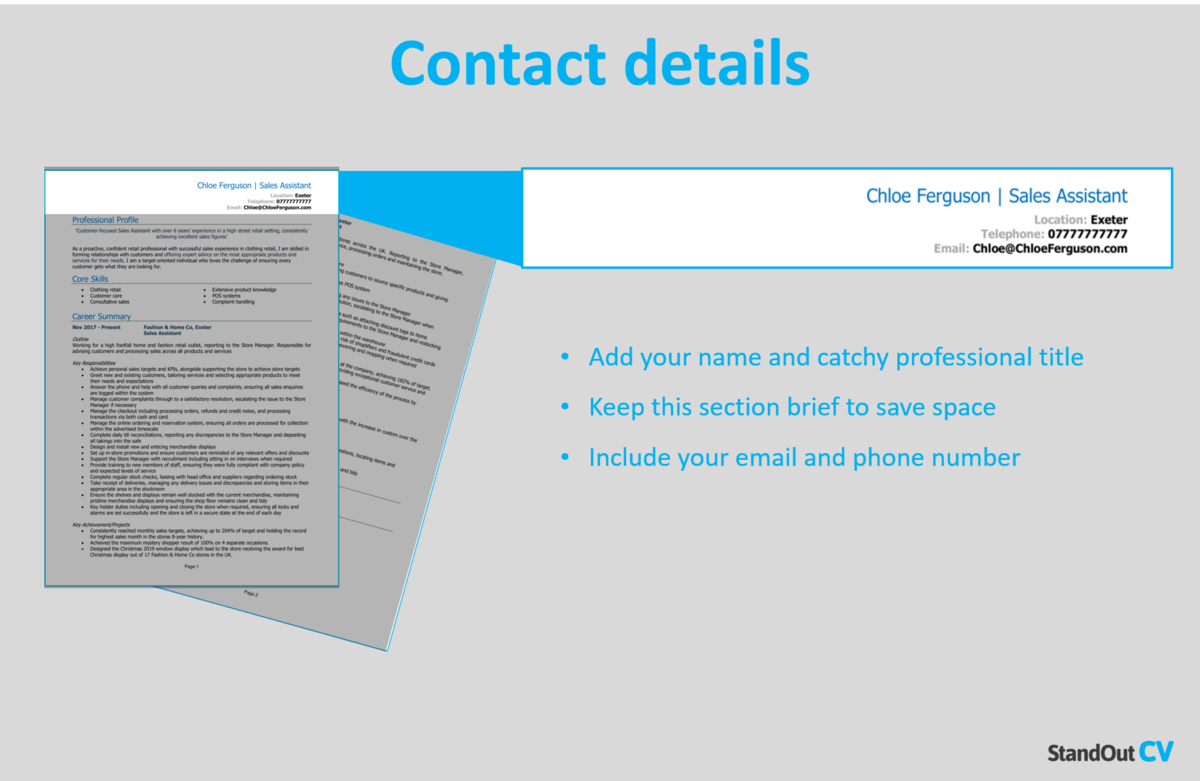 Make it easy for hiring managers to contact you by adding your contact details to the top of your resume.
Keep this section small to save space and include the following.
Name and profession title
Telephone number – Ideally your cell phone so you can answer quickly.
Location – Add your general location such as LA or New York
Email address – Use a professional looking one with no nicknames.
You can add a link to your LinkedIn profile if you have one – you do not need to include personal details like date of birth or marital status.
Life Coach Resume Summary
Make a strong first impression on recruiters by beginning your resume with a powerful summary that highlights your most valuable skills and experience.
This brief summary provides an opportunity to showcase why you're the ideal candidate for the job and persuade recruiters to read further into your resume.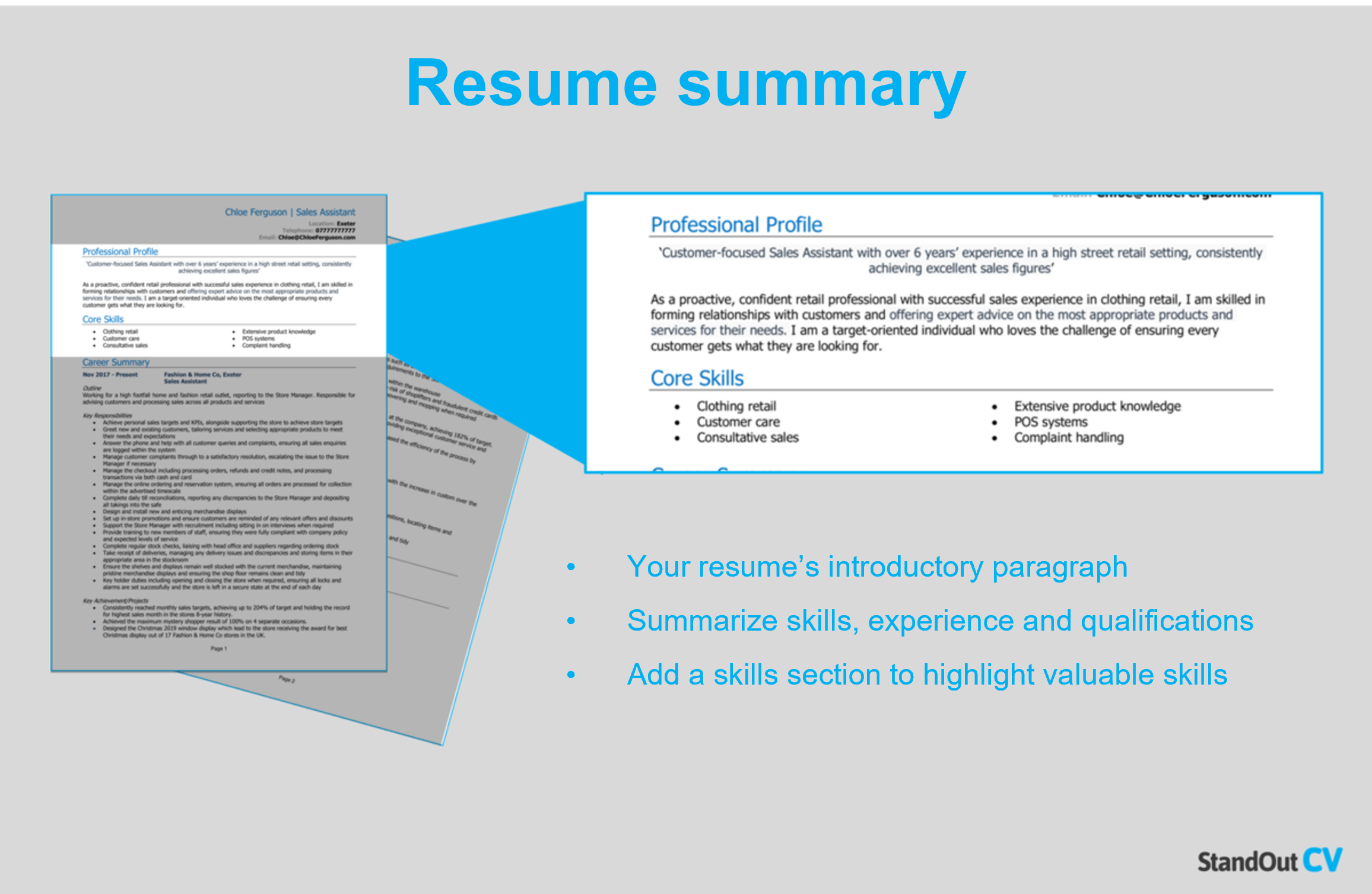 How to create a resume summary that will excite recruiters:
Keep it short: A concise and focused resume summary is essential for capturing a recruiter's attention and keeping them engaged. Limiting your summary to 4-7 lines ensures that you make a strong impression in the first few seconds of them opening the document.
Tailor to target jobs: To tailor your resume to your target jobs, it's essential to closely analyze the job description and include as many relevant skills as possible.
Avoid using cliches: Recruiters always see cringey cliches like "hardworking guru who works well in a team or individually" – they don't mean much to anyone, so focus your summary on tangible skills and experience.
Life Coach resume summary example
Empathetic Life Coach with 10+ years of experience in helping individuals identify and accomplish personal and professional ambitions in the NPO sector. Demonstrate a non-judgmental attitude when cooperating with at-risk youth in finding common approaches to problem-solving and crisis intervention. In-depth knowledge of state and school district policies, HIPPA regulations, as well as laws relating to children and families. Adept at upholding agencies' ethical standards related to psychology and social work.
What to include in your Life Coach resume summary?
Summary of your experience: Summarize the type of work you have done in the past and the ways in which you have contributed to the success of your previous employers.
Relevant skills: Include your skills which are hyper relevant to Life Coach jobs to instantly show your suitability.
Qualifications: Mention any Life Coach qualifications that are important to your profession in the summary briefly, to show you are qualified to carry out the role.
Quick tip: Choose from hundreds of pre-written summaries across all industries, and add one to your resume with one-click in our partner's Resume Builder. All written by recruitment experts and easily tailored to suit your unique skillset and style.
Core skills section
Your core skills section, positioned just below your resume summary, provides recruiters with a quick glance at 4-10 of your most in-demand skills.
For Life Coach jobs, where hiring managers may receive hundreds of applications, this section can help you stand out and immediately grab their attention.
To be effective, this section should consist of 2-3 columns of bullet points that highlight attributes that are highly relevant to the jobs you are targeting.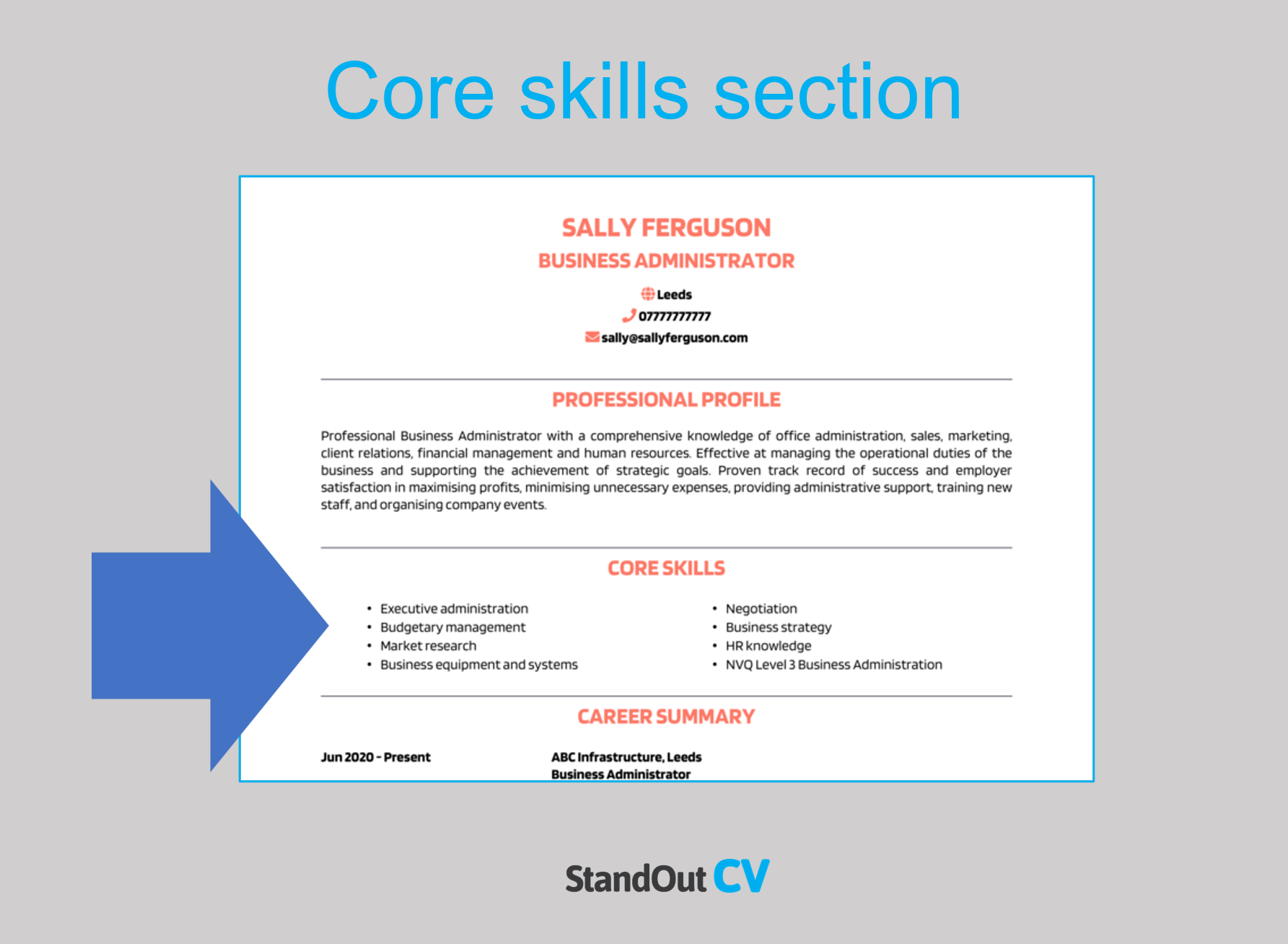 Best skills for your Life Coach resume
Active Listening – Actively listening and empathizing with clients, ensuring their concerns and goals are fully understood and acknowledged.
Goal Setting – Helping clients define and articulate their goals, creating specific and actionable plans to achieve personal and professional objectives.
Coaching Techniques – Proficiency in various coaching techniques such as powerful questioning, reframing, and providing constructive feedback to help clients gain insights and overcome challenges.
Emotional Intelligence – Understanding and managing one's own emotions as well as effectively recognizing and responding to the emotions of clients.
Client Communication – Articulating ideas, concepts, and action plans clearly and effectively to clients.
Empowerment and Motivation – Empowering and motivating clients, helping them build confidence, resilience, and a positive mindset to achieve their goals.
Problem Resolution – Assisting clients in identifying and analyzing challenges, exploring alternative solutions, and developing effective problem-solving strategies.
Time Management Techniques – Teaching time management techniques to help clients effectively manage their time, set priorities, and maintain a healthy work-life balance.
Intuition and Creativity – Tapping into intuition and creativity to help clients uncover new perspectives, identify opportunities, and think outside the box.
Continuous Learning – Remaining committed to ongoing personal and professional development, staying updated on the latest coaching methodologies and relevant knowledge to provide the best support to clients.
Quick tip: Our partner's Resume Builder contains thousands of in-demand skills for every profession that can be added to your resume in seconds – saving you time and greatly improving your chances of landing job interviews and getting hired.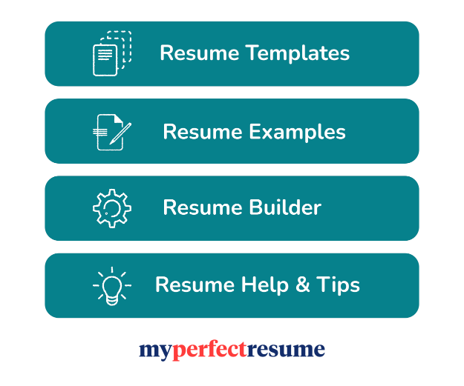 Work experience
Now that you've reeled recruiters in with your awesome summary, it's time to delve into your work experience.
Here you'll list your previous jobs (starting with your most recent and working backward) and showcase how you apply your skills in the workplace.
Provide lots of detail in recent jobs, and less in older roles.
If you have no relevant paid experience, you can include voluntary work and placements – but if you have lots of experience, you can leave out some of the really old jobs.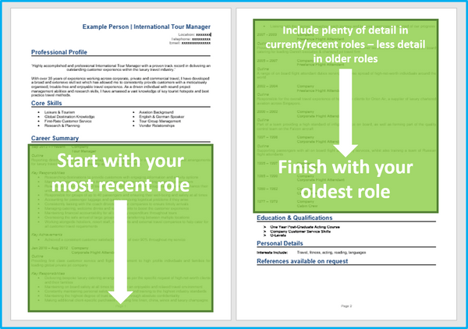 Structuring your jobs
Without a good structure, your job description can look messy and overwhelming to anyone reading them.
Make it easy for recruiters to read your work experience by structuring your roles like this.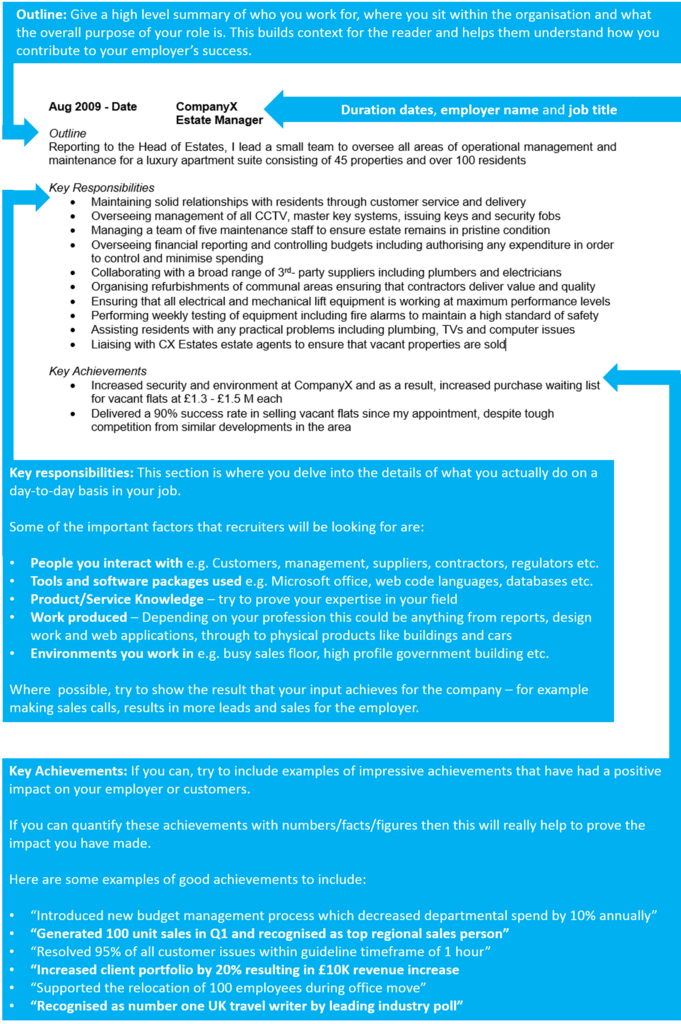 Job outline
To provide context to your jobs, begin each job with a concise summary of the organization, your role within it, and the main objectives of your position.
Key responsibilities
List your notable responsibilities in short sharp bullet points to demonstrate your input and how you contributed to the organization's success.
Highlight the skills that are most important to the roles you are applying for.
Key achievements
Show employers the value you can bring to them by adding a few achievements to your jobs.
Whether you've saved the company money or improved an internal process, let recruiters know
Add some numbers to give readers a real scale of the impact, e.g. "reduced call wait time by 10%"
Example job for Life Coach resume
Outline
Provide guidance which support clients influence positive changes and overcome obstacles in their lives, for a non-profit organization that delivers safe academic and counselling programs that ensure girls over 18 understand their past and prepare for their future.
Key Responsibilities
Offer services that include career planning, work-life guidance, daily living support, money management education, self-care, and social relationship development.
Act as role model for staff-appropriate strategies to effect beneficial change in young women's behavior.
Complete individualized youth assessment, as well as screening for significant risk factors, physical/mental health issues, substance abuse, and trauma histories.
Assist with the preparation for job searches, interviews, and identifying good habits.
Quick tip: Create impressive job descriptions easily in our partner's Resume Builder by adding pre-written job phrases for every industry and career stage.

Education section
After your work experience, add your education section.
If you are an experienced professional, you can keep this part short – adding basic details of each qualification.
If you have little or no experience, bulk this section up by adding more detail and highlight important skills and knowledge for your target jobs.
Additional information
The additional info section is optional but can be useful if you have anything else to add that could benefit your application.
For example, you may have some hobbies and interests that are relevant to your job – or you might have awards or publications to shout about.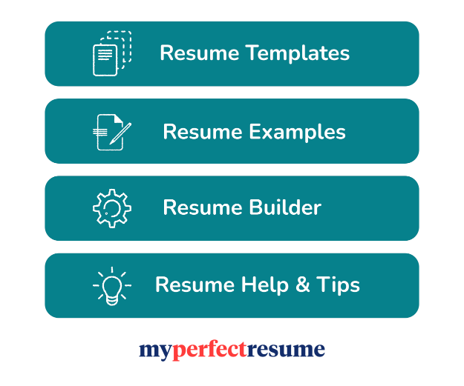 Writing your own winning Life Coach resume
Crafting a strong Life Coach resume can be a daunting task, but implementing the steps outlined above will significantly increase your chances of securing multiple interview opportunities.
Good luck with your job search!